This tone of gray is able to set the calming mood for the bathroom.
As anyone with home remodeling experience may know, the design and rebuilding industry is ever changing. New tastes and trends evolve rapidly and are often reinvigorated from the fashion ideas of decades past. No matter what the inspiration is, it's clear that each new year brings with it a breath of fresh air, along with a palette of bold new paint colors.
People are always looking for new ideas for home office paint colors, or even for the best hallway paint colors. If you're redesigning one single room or the entire house, you will always find a color that makes the whole scene come together in a beautiful new way.
According to the experts, 2021 will be a Star year for some very specific paint colors. Whether you're the type of person to jump on the wagon of new trends, or you want to take some time to sit back and analyze how these new colors will work best for your aesthetic plans, be sure to take a look at this informative list for ideas that will set those plans into motion.
Trend #1. Illuminating Yellow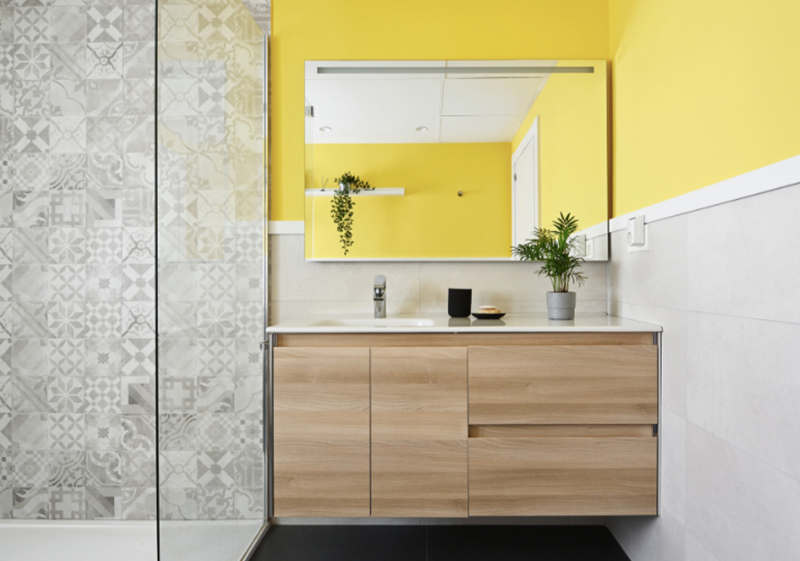 A cheerful and vibrant yellow will always chase your blues away.
Pantone's official colors for 2021 are Ultimate Gray and a vibrant yellow called "Illuminating." While the combination may be bold for many homeowners, there are methods of utilizing this contrasting pairing in your decoration.
Unusual occasions call for atypical options. When Pantone unveiled its Color of the year for 2021, the color institute opted for two rather than the usual single tint—the different pairing associated with a moody Ultimate Gray & a vibrant yellow referred to as Illuminating.
When you are preparing a decor upgrade for your house, it is a great time to consider including these two colors in your living room's present palette.
If you're looking for something a little calmer than reefy coral, you're in luck. Another highlighted favorite for this new year is Ultimate Gray, a sophisticated gray-white mix for more subtle accents.
There's something about this color that we cannot stop looking at. While at first glance it may seem like nothing special, it actually carries a surprising amount of depth and coolness. The perfect color to accent your dark or reddish wood floors and cabinets. You can even use it in a few accents and decorations to prove that there's more than one way to do grayscale. Monochrome is a surprisingly colorful palette!
Trend #3. Mighty Mushroom