Your kitchen island is one of the main focal points of the entire room, serving as both a functional and a decorative piece.  There are so many kitchen island decor ideas to consider.  You can achieve a variety of styles and designs with your island, depending on your preferences as well as the available room in your kitchen.
Kitchen Island Decor Ideas
This roundup of the various kitchen island colors and styles will help you gain a sense of the rising trends in kitchen remodeling. This year is filled with a combination of new and old loves, and it's an exciting time to invest in a creative and unique kitchen island. Whether you're interested in something contemporary and on the edge, or you want to keep things classic with a traditional design, you will find a variety of ways to apply kitchen island colors to complete the perfect design for your kitchen.
Take a look at these exciting kitchen island decor ideas: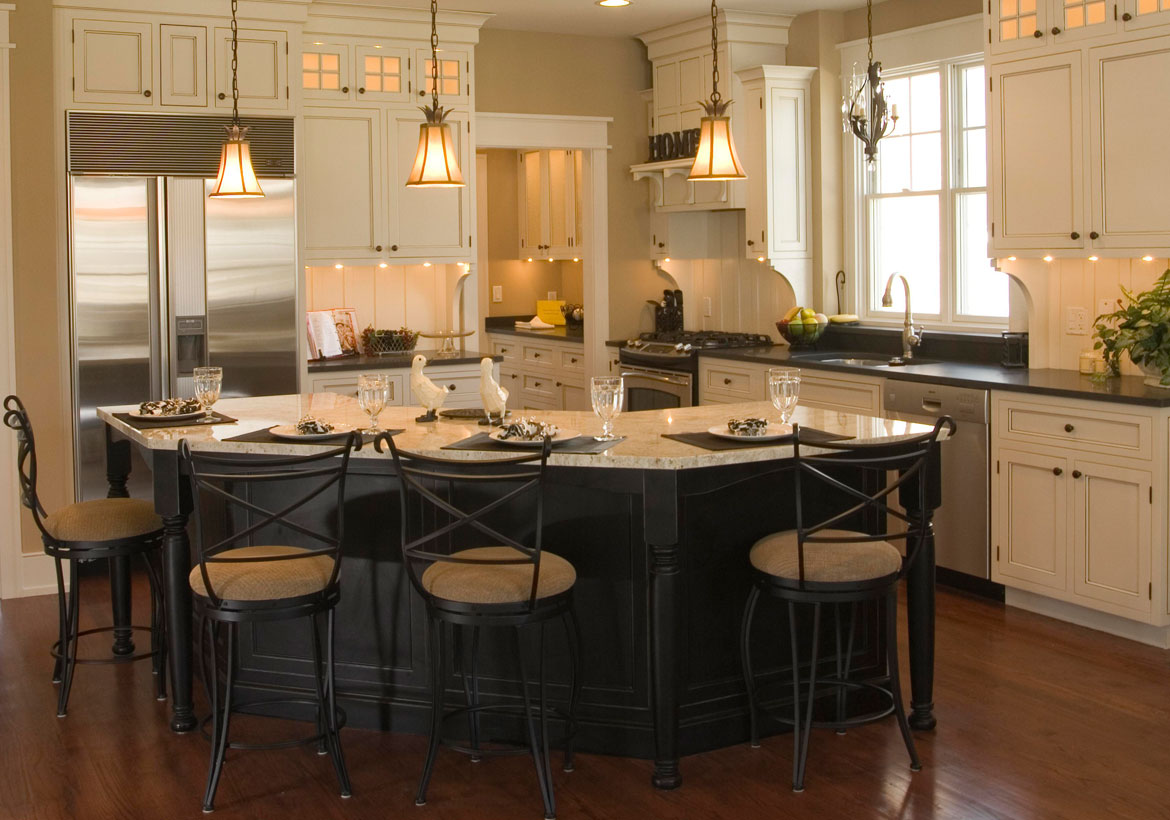 Black Kitchen Island
Black is always stylish, and it almost never goes out of fashion. You can create a cool and calm space with a black island, as black invites depth and boldness to an otherwise neutral-toned space. Whether you have a black base with an alternatively-colored countertop or vice versa, you can rely on black islands to stay in style for years and years to come.
Black Kitchen Island with Seating
A black kitchen island is truly classy, and will always top the trending items charts. You can take your black island space one step further by adding available seating options. Having white, black, or wooden stools resting against your black island can open the space up to better functionality. Plus, it adds dimension and the possibility for more seating areas for your family and friends.
BLACK & BROWN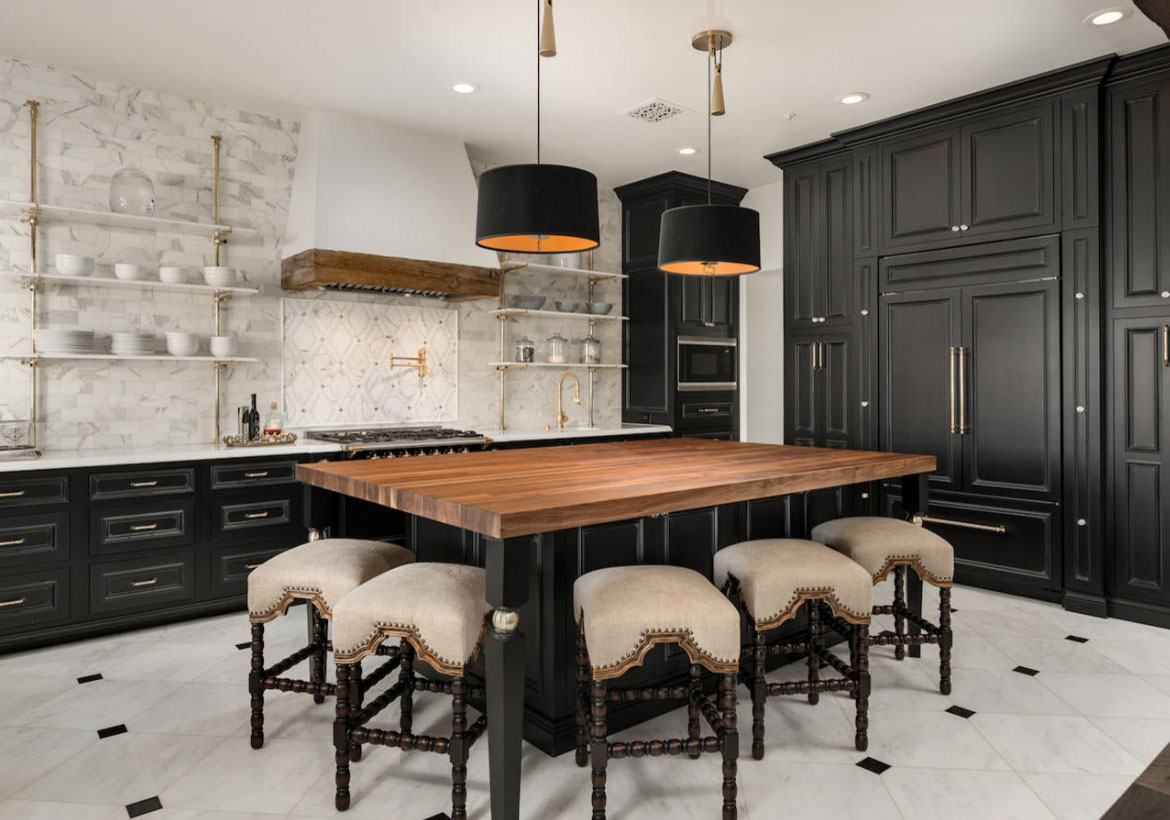 Love the wood countertop.
MODERN BLACK
Contemporary – crisp & clean.
ESPRESSO ISLAND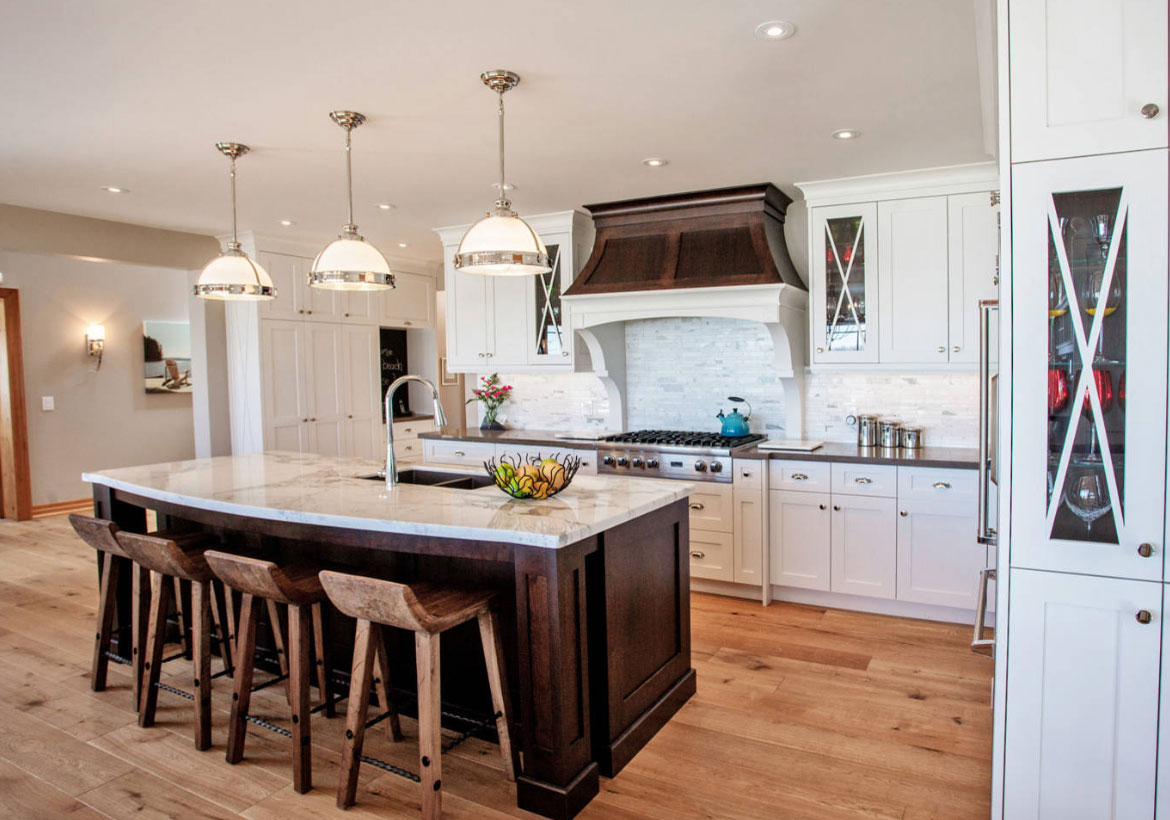 Classy beach style kitchen. 
SLEEK ESPRESSO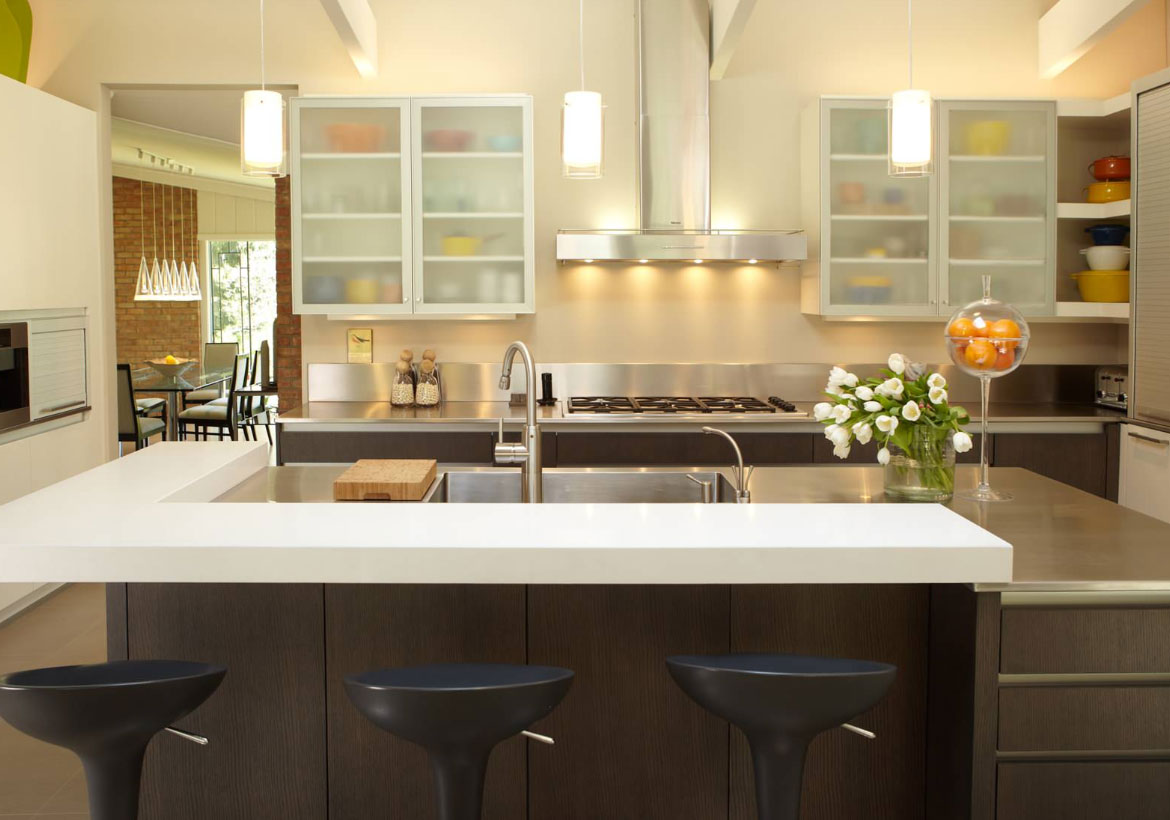 CHERRY ISLAND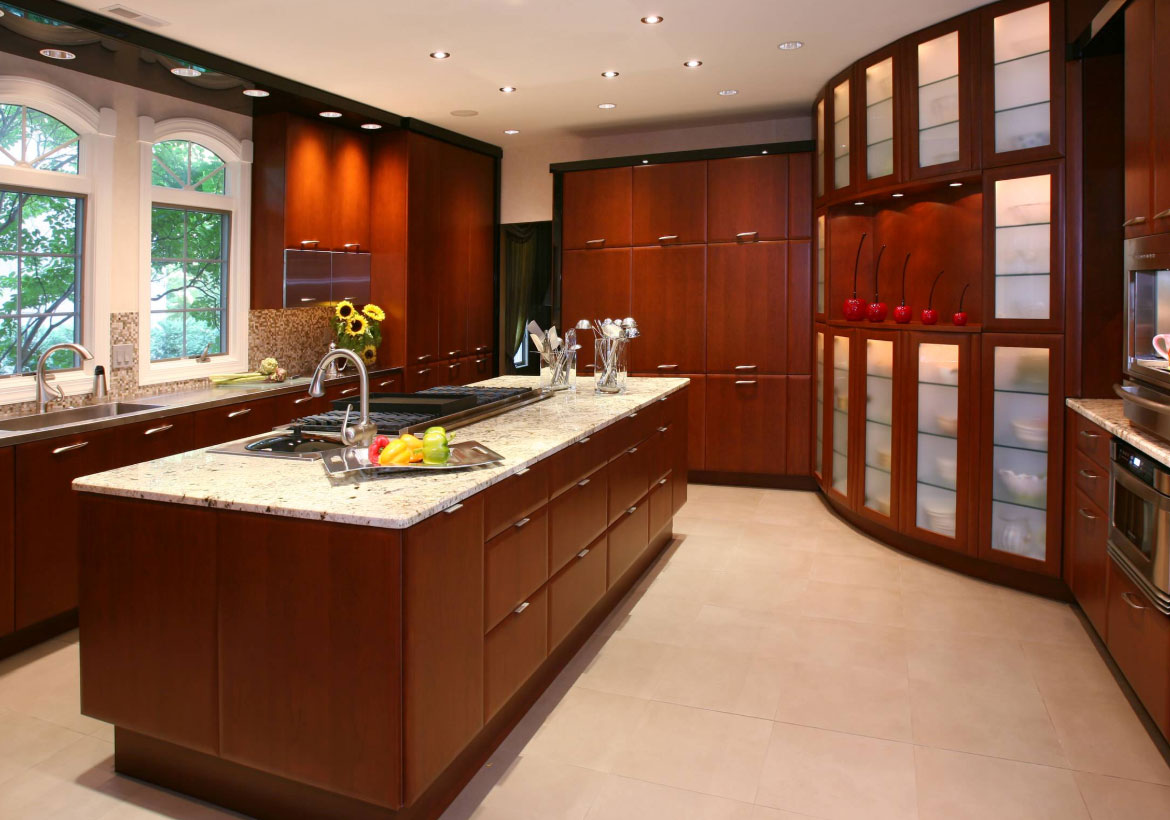 Rich and contemporary and tons of wonderful storage.  Those large glass cherries are such a fun accent! 
LIGHT CHERRY
Not a huge cherry kitchen island or kitchen, but it looks perfect for getting the job done!  Nice desk area too.
Espresso Kitchen Island
A dark and richly red-colored brown, espresso is a great choice for those who enjoy a modern and sophisticated look. Having an espresso-colored island in your kitchen can not only invite a lot of positive conversation but a variety of bold and contrasting colors to your space as well. Plus, you'll be able to enjoy looking at it while you drink your similarly-colored coffee in the morning!
Cherry Kitchen Island
Cherry is a popular and traditional color that can bring your kitchen back to simpler, more traditional times. This is a highly sought-after wood that invites a sense of fullness and robustness to your kitchen. It is great if you have additional wooden pieces in your kitchen, as it can help to bring the colors together.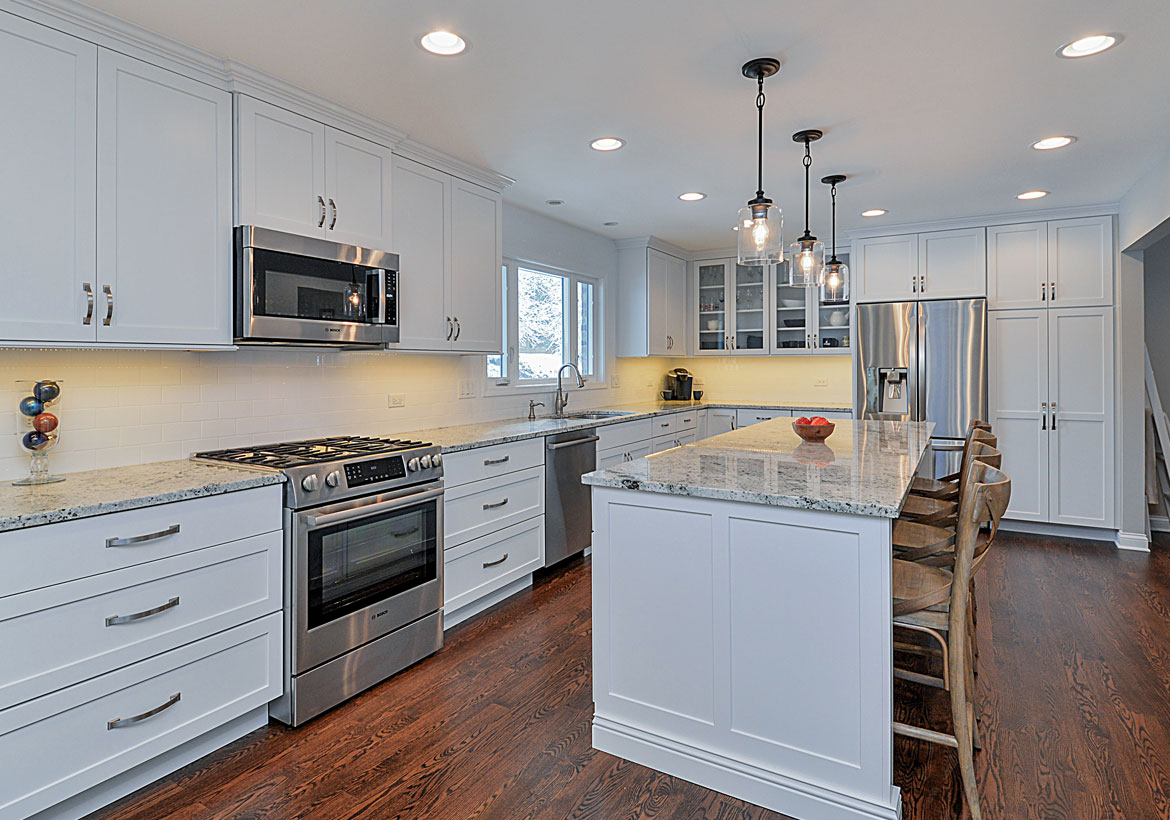 White Kitchen Island with a Granite Top
Nothing says classy like a combination of dark and light. A white kitchen island with a gorgeous and cool granite top can speak volumes about the value and sophistication of your kitchen. Adding some darkly-colored handles to the cabinets below can accent the island and pay tribute to the granite slab on top. This is a great way to combine elegance and tradition by contrasting colors, without having to be too vibrant in your classy kitchen.
GRANITE ISLAND
First, this pretty light, bright kitchen is located in paradise (Hawaii). The double white kitchen islands are topped with River White granite–perfect!