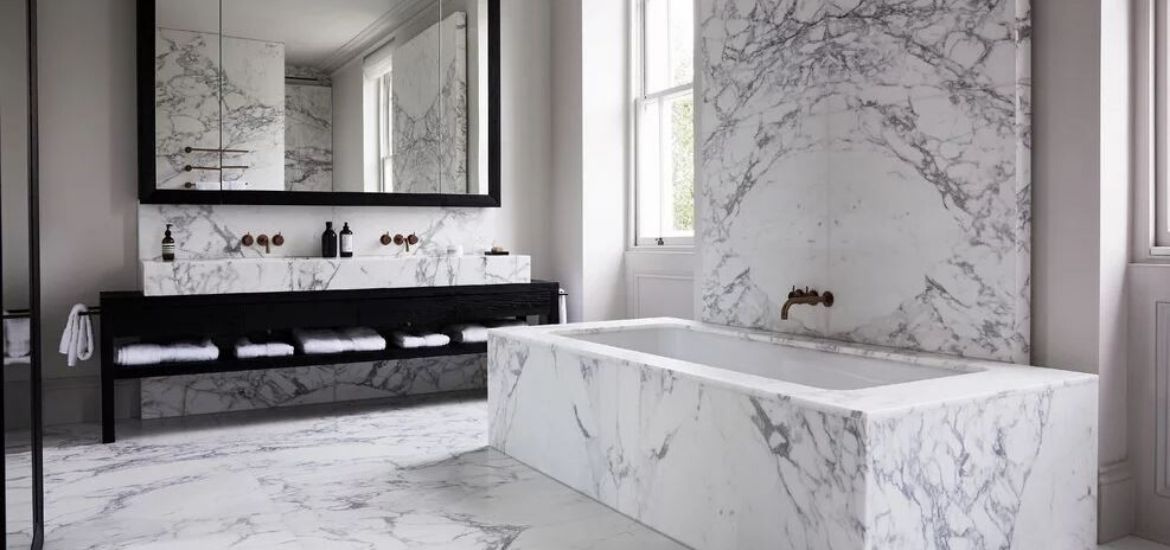 Marble is a gorgeous rock formed by compacted materials inside the Earth. Because of this random, natural occurrence, marble comes in all different colors and textures. No two slabs of marble are alike – and that is part of the reason why they are so highly sought after.
Marble has always been and continues to be one of the most valuable additions to the home. From sleek marble countertops to cool marble flooring, there is something about the material that speaks of elegance and value.
If you are interested in adding some marble to your home, but you are overwhelmed with the options, this guide might be a good place to start. Below, we break down the different types of marble (with pictures). Learn more about what each color has to offer and determine what kind of marble will work best for your special home renovation project.
What Are the Different Types of Marble?
Marble is easily one of the most luxurious natural stones. This is especially true considering how many different types there are. The natural beauty of this raw stone makes it a versatile choice for any indoor or outdoor remodeling ideas.
Marble is cut from specialized quarries where different slabs of the rock are sent to factories for further polishing. Since there are so many different types of marble, it's important to sort them in a way that makes the most sense: by color.
Below are breakdowns of the different types of marble sorted by color and type.
Types Of White Marble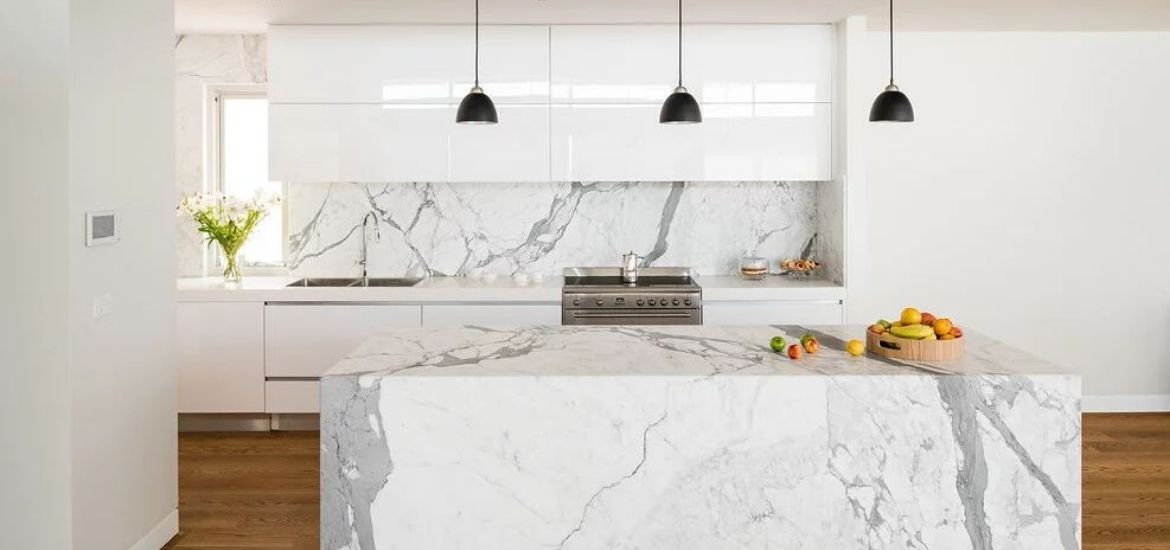 Perhaps the most classic of all the marble types, white marble has a special kind of value. It is known for being majestic and pure, although since it is white, it shows more imperfections. Sometimes, the imperfections are part of what's sought after in order to have a completely unique piece of stone.
There are six popular types of white marble that can be used inside (or outside) of the home. Take a look: