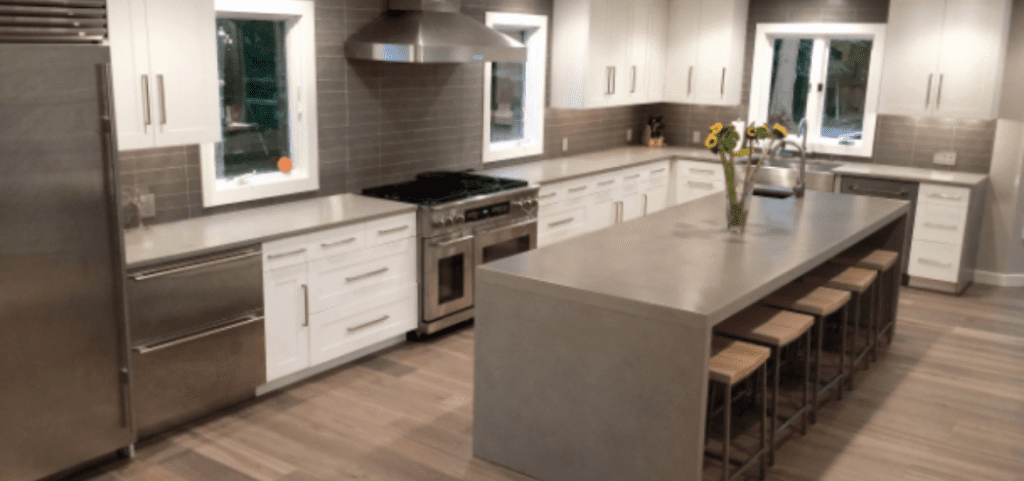 Having trouble deciding on what kind of countertop to place in your new kitchen? Concrete is a very popular and durable option that offers a lot of versatility in terms of customization.
If you're into the modern look, you can do a lot with just a little bit of concrete. Not only is it functional, but it makes for a great design. Since there's such an upward trend in this simple but beautiful concrete countertop look, we compiled 31 of our favorite ideas that we think you can make great use of in support of a cement kitchen countertop.
First, let's talk about why you would want concrete or cement countertops in the first place!
FARMHOUSE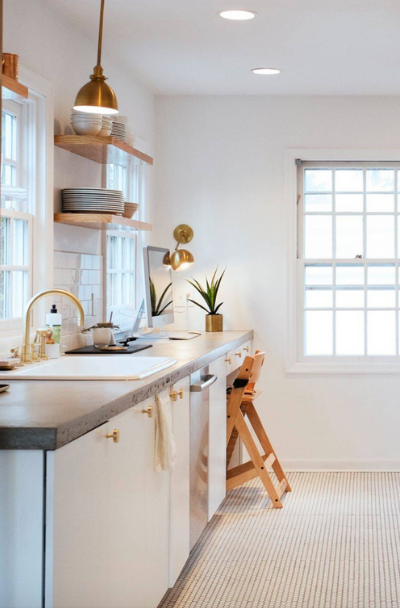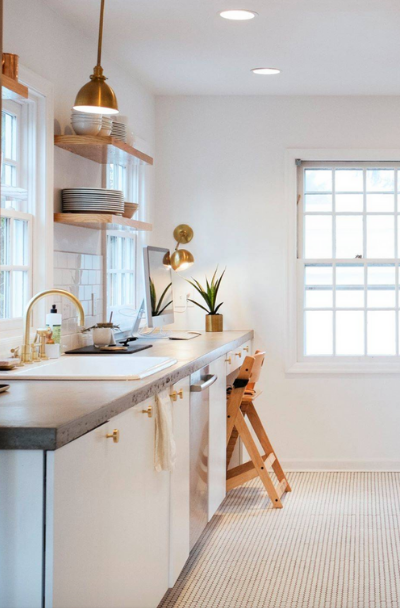 Concrete countertop, floating wood shelves, white walls and ceilings, gold faucet and hardware, simple appliances—this farmhouse kitchen is the bomb!
CRAFT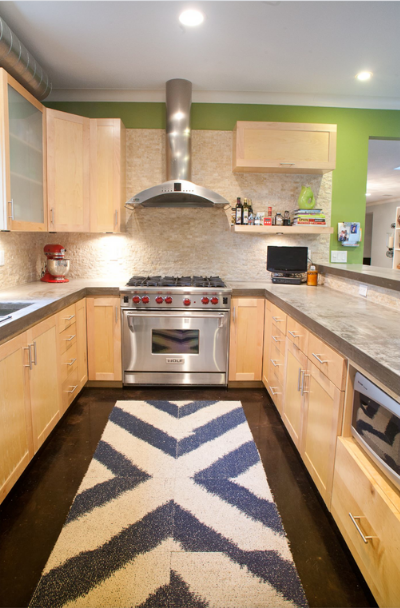 These are poured in place concrete countertops, left in natural color with several coats of Iron Clad Concrete sealer. This allowed great flexibility in length and turning corners without unsightly seams.
STAINED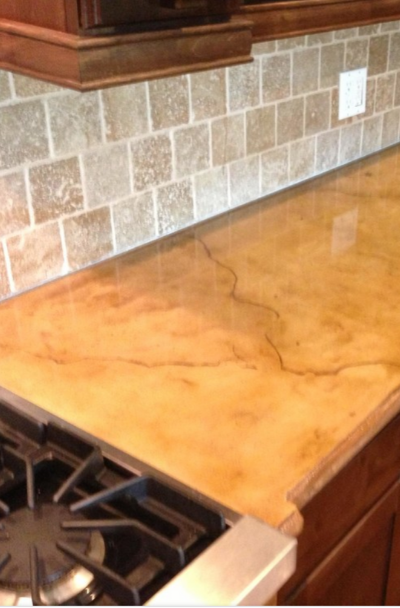 CHISELED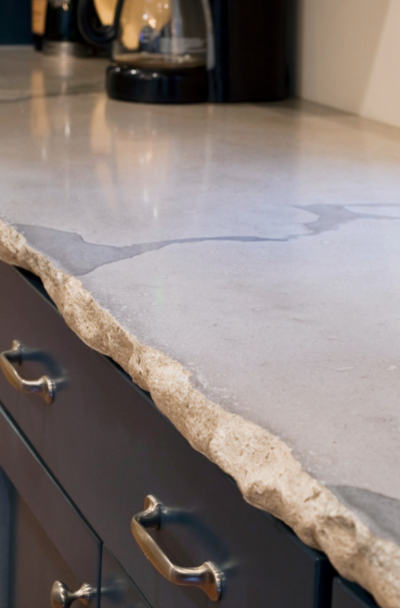 Absolutely gorgeous chiseled edge concrete countertops with veining. The color was achieved with two different mixes of powdered pigments—Buddy Rhodes Universe color and charcoal custom mix.
SLEEK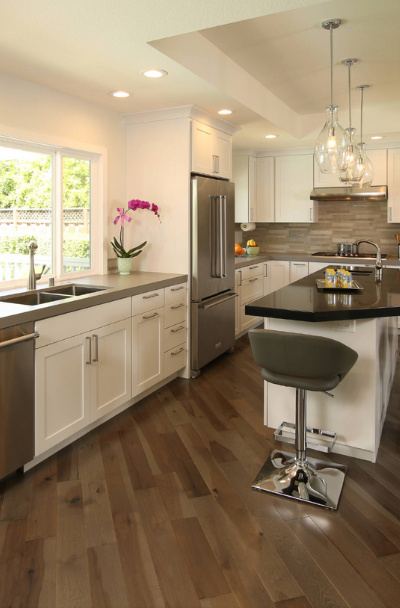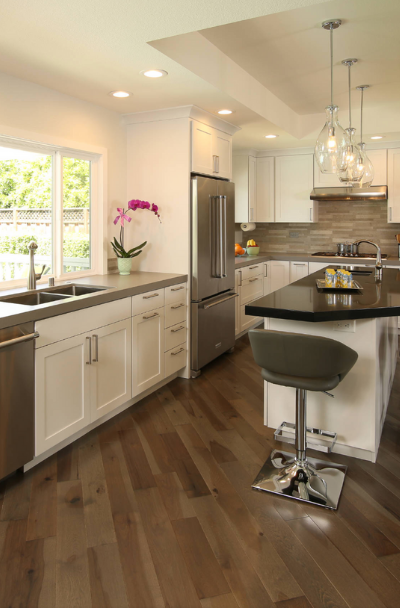 The main countertop is Caesarstone Sleek Concrete, while the island is Caesarstone Jet Black. They work well with the maple cabinetry with Just White finish.
REVOLUTIONARY
The countertop is made from fiber-reinforced cement. This makes a sturdy and durable concrete countertop that will last for years
COASTAL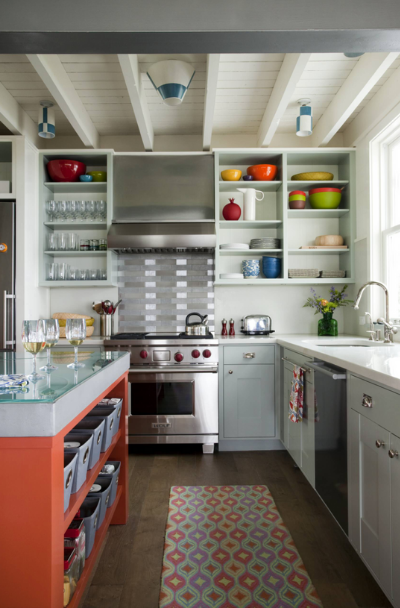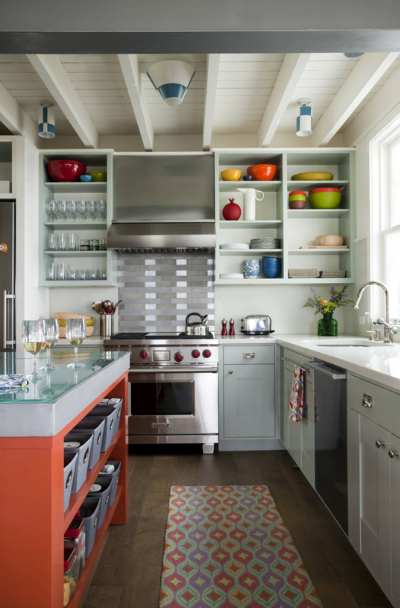 Concrete countertops with an undermount sink. The beach-style kitchen also features metallic backsplash and stainless steel appliances.
TRADITIONAL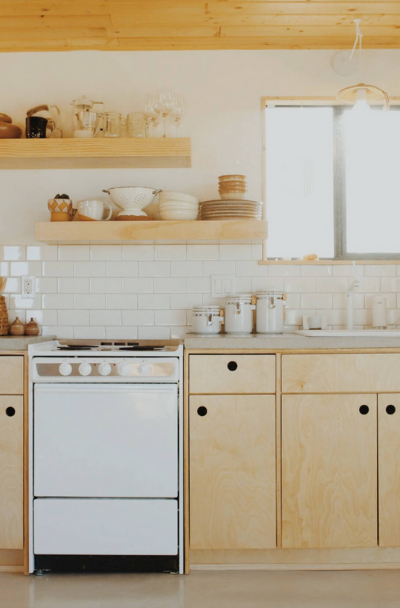 Love this contemporary kitchen with a drop-in sink, light wood cabinets, concrete countertops, white subway tile backsplash, and white appliances. The kitchen looks bright and refreshing.
URBAN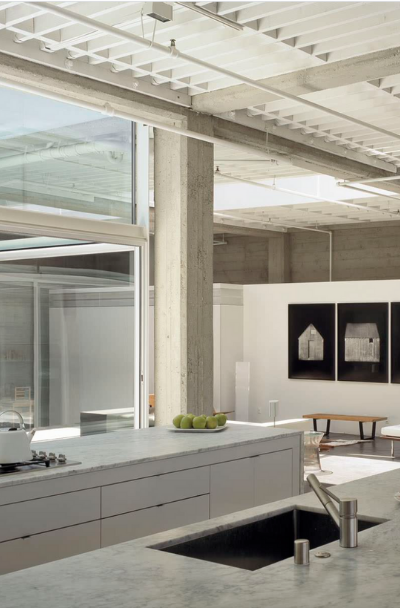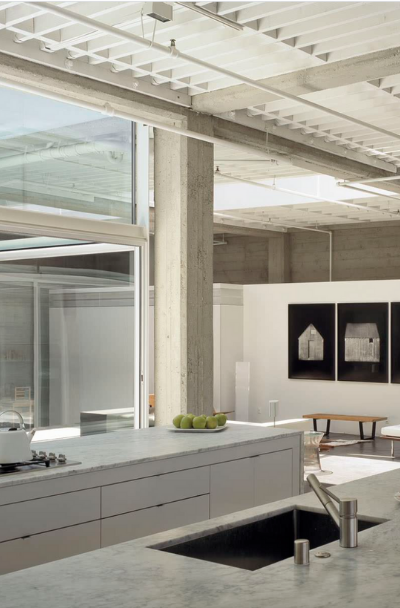 This industrial kitchen looks stunning with light gray countertops, minimalist decor, and silver hardware.