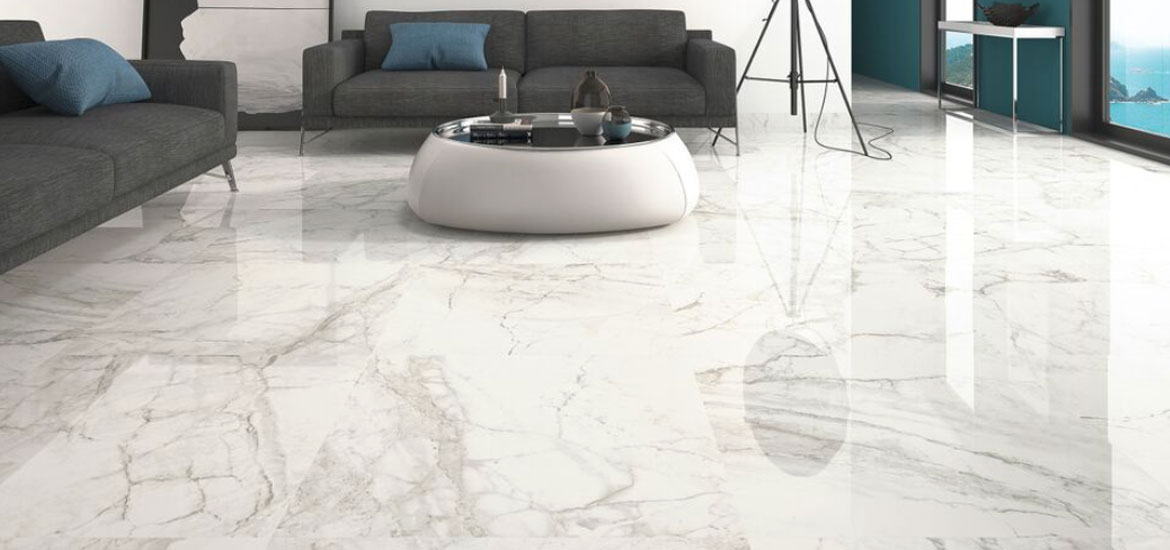 Featured Image Source: Julian Tile – VQL Glazed Rectified Porcelain Tile
Marble is a stunning tile and flooring option that offers peak sophistication to any part of the home. Tile that looks like marble is more affordable and can be found in a variety of specialty and hardware stores, with a wide range of colors and patterns to choose from.
For thousands of years, marble has been sought-after as one of the most popular and most heavily desired materials to build with. From the era of Ancient Greece to modern times, marble is a timeless look that can decorate floors, counter tops, bathrooms, kitchens, stairs, and more. But some marble options can fall outside of the average price range. When marble is too expensive, or if there isn't any available, what can be done to imitate this beautiful and stunning look? Fortunately, there is a way to achieve the smooth marble look with alternative materials like ceramic and porcelain. Porcelain tile can be cut and finished to look as real and as sophisticated as real marble stone.
Make sure to take some time to check out all of the available tile options that look like marble.  Faux tile is flexible, versatile, beautiful, and affordable for all of your home decor or remodeling needs.
POLISHED PORCELAIN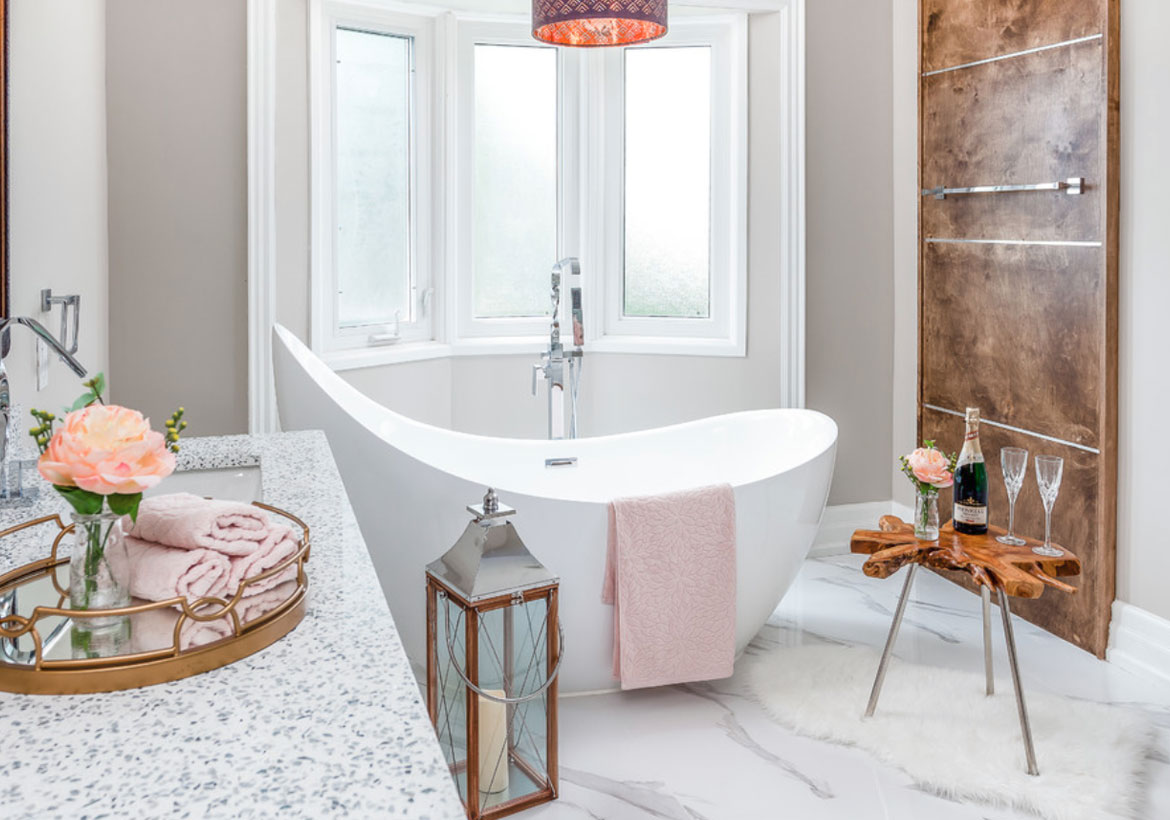 BACKSPLASH BEAUTY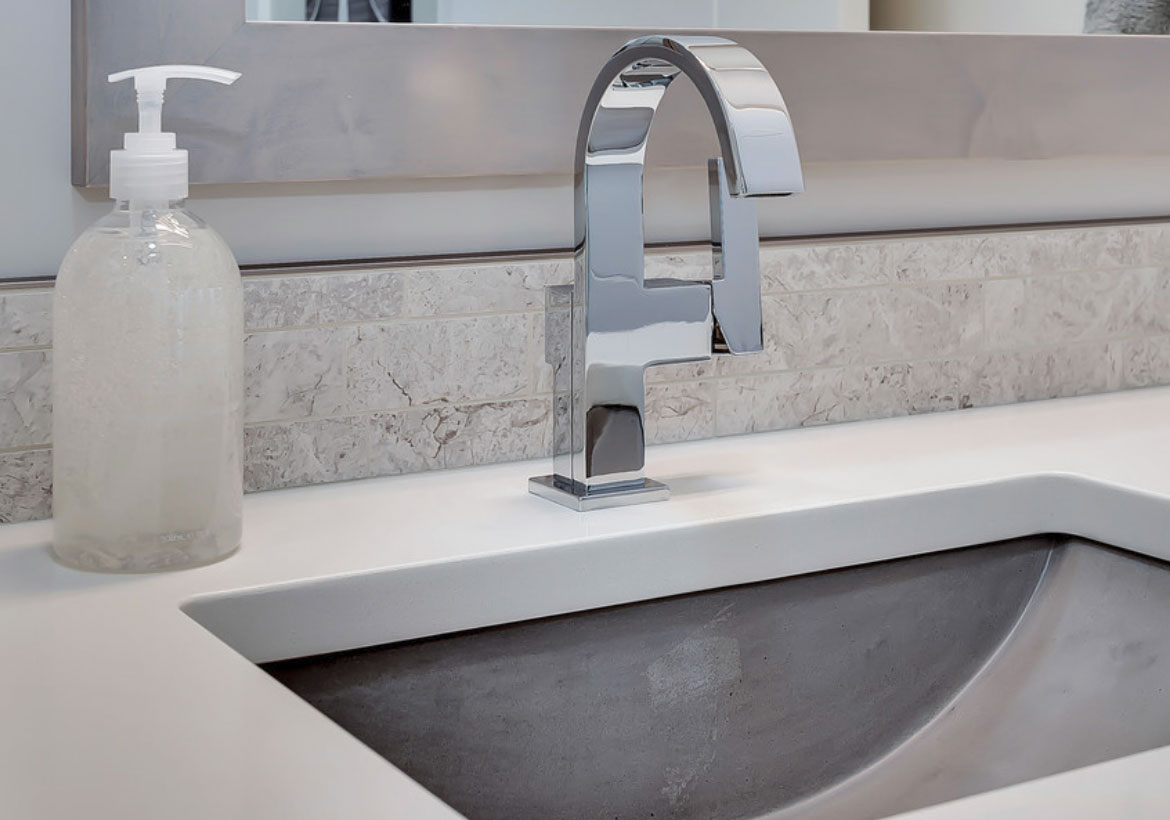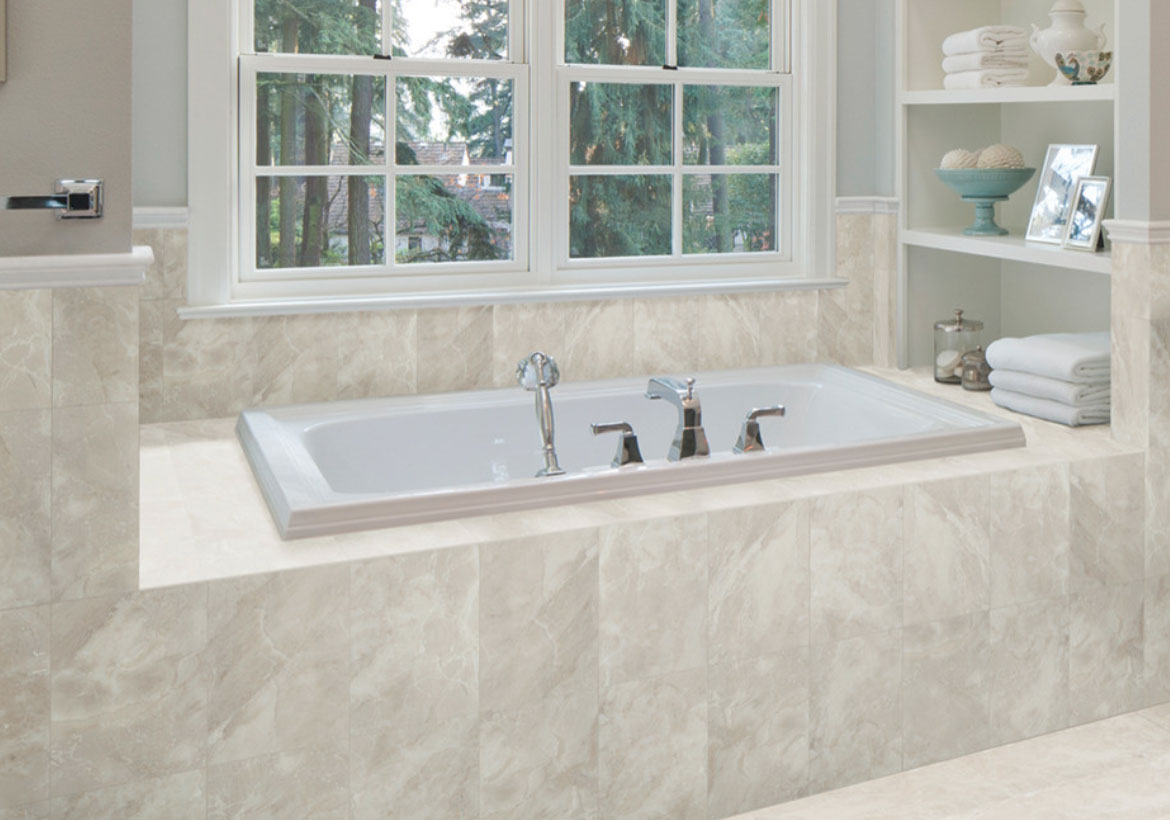 ATTENTION GRABBER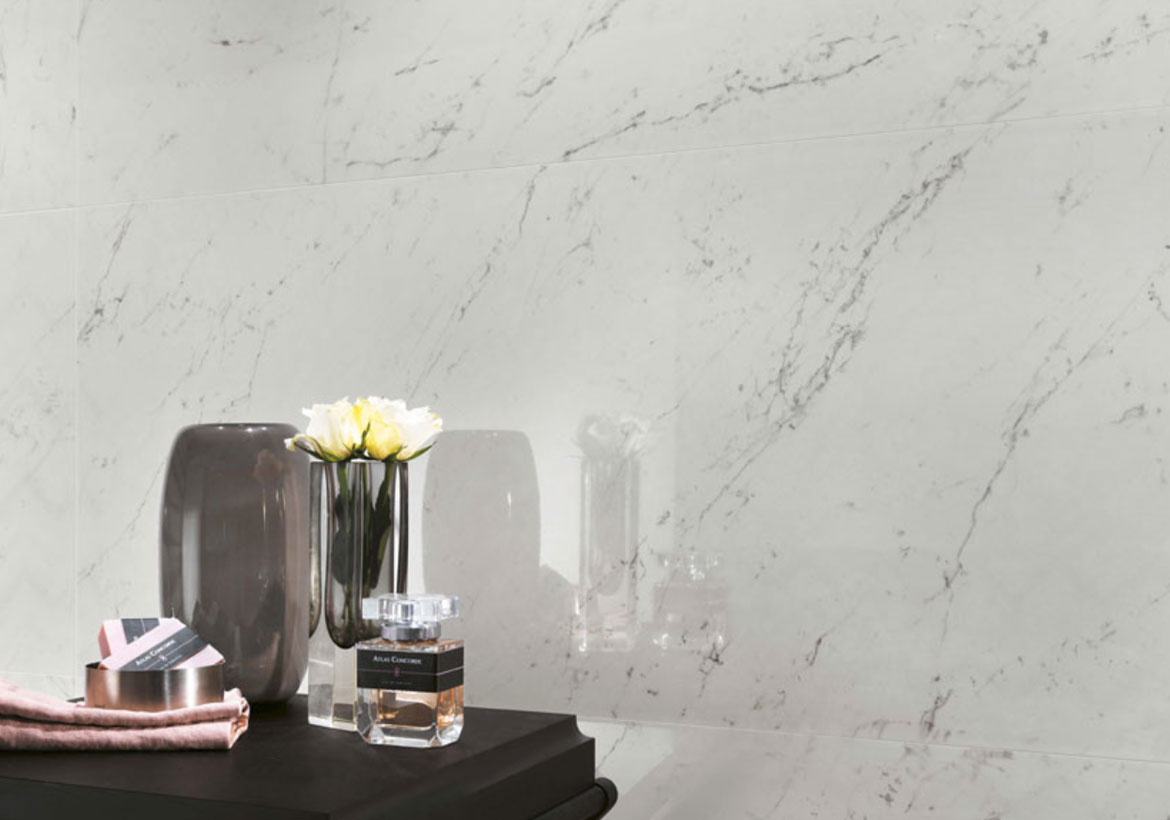 VELVET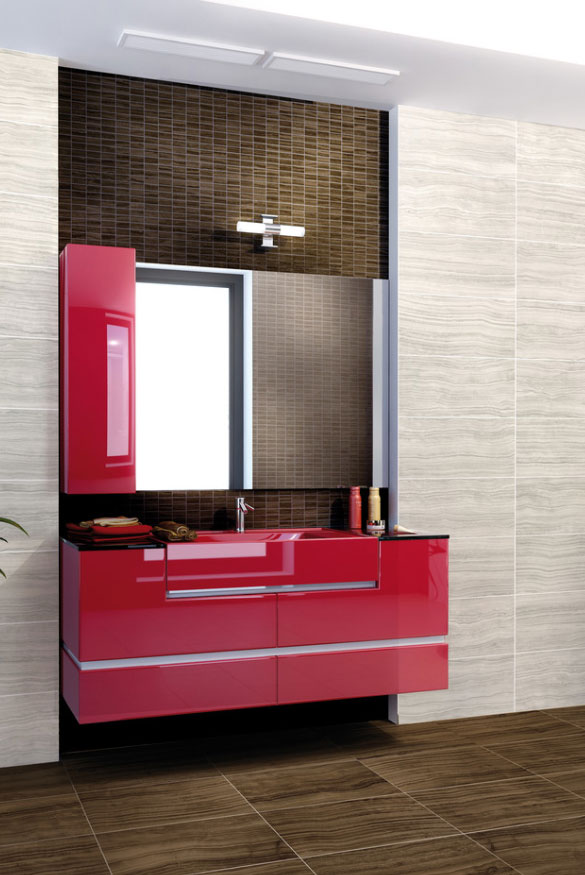 SPARKLY BATH
The porcelain marble look tile looks so pretty with the sparkly mosaic tile.
ARIA BIANCO
Marble Look Porcelain Tile
There is a big market for porcelain tile that looks like Carrara marble. Carrara look porcelain tile is a popular option because of how good of a job it does resembling the real thing. This is also one of the most highly recommended porcelain marble look tiles by many professional interior designers and decorators, as it encapsulates the smoothness, durability, and natural veining of the familiar Carrara tile.
As with natural marble, there are many different types of porcelain tile that looks like Carrara marble. Depending on the location of the marble, and the kind of impact you want to have, you will find a variety of colors and styles to match the look you prefer for your home.
Some popular Carrara marble-look porcelain tile brands include:
Tierra Sol
Olympia Tile
Ames Roccia Series Bianco Carrara
Julian Tile
Depending on your price range, porcelain Carrara tile can be very affordable as well. Some of these tiles fall under $10 per square foot, although price ranges can vary. Overall, this is an affordable yet stunningly accurate alternative to real marble tile.
Pros of Porcelain Tile
Has an extremely low water absorption rate
Porcelain tile is great in colder weather conditions
Super dense and able to withstand heavy usage
Porcelain tile is durable over the long-term, making it an ideal choice for value in the long run
Cons of Porcelain Tile
Porcelain tile is often more expensive than ceramic tile
Harder tile to cut, and often requires the use of a professional
It is still evident that porcelain is the more popular choice over ceramic. It goes through a certification process by the American National Standards Institute, which qualifies the material as porcelain rather than just ceramic. Since it is a high-rated product in the industry, it sets the standards higher. It has durable qualities, making it a desirable material for consumers.