Elmhurst Kitchen, Bathroom and Basement Remodeling
Chicago Suburbs | Dupage County
Elmhurst Remodeling and Renovations
Determine the rooms that need remodeling in your Elmhurst home. This will guide you on how they flow together. It is advisable to incorporate similar designs into every room so that you can create continuity and uniformity throughout your home. Our team of experts can help you create the perfect model that suits every room in your home. Take the time to walk into each room in your home creating a list of the renovations needed. Then, look at the adjacent rooms and identify if the renovations will have any impact on them. After creating a scope of your project, get in touch with us to discuss the details.
You adore your house, but it may be showing its age. Maybe the kids are growing, and you need more play space, or perhaps it's finally time for that master suite you've always wanted! Whatever you might imagine, our skilled home improvement professionals can create.
Kitchen And Bath Remodel
When you remodel, these are the two rooms that will add the greatest value to your home. And, let's face it, you spend a significant amount of time in them, so why not make them more organized, efficient, and appealing?
For example, you may increase the size of your bathroom to accommodate a vanity with two sinks, or you can remove a wall between the kitchen and dining area to create a more contemporary "Great Room" vibe. The possibilities for kitchen and bathroom improvements are almost limitless. That is why it is ideal for engaging with a professional remodeler who can listen to your goals, present solutions depending on your budget, and deliver results that match the industry's highest standards.
Elmhurst Remodeling Project Pictures
Naperville IL Master Bath Remodel Project Photos
Bryan Sebring
2023-09-25T13:34:25-05:00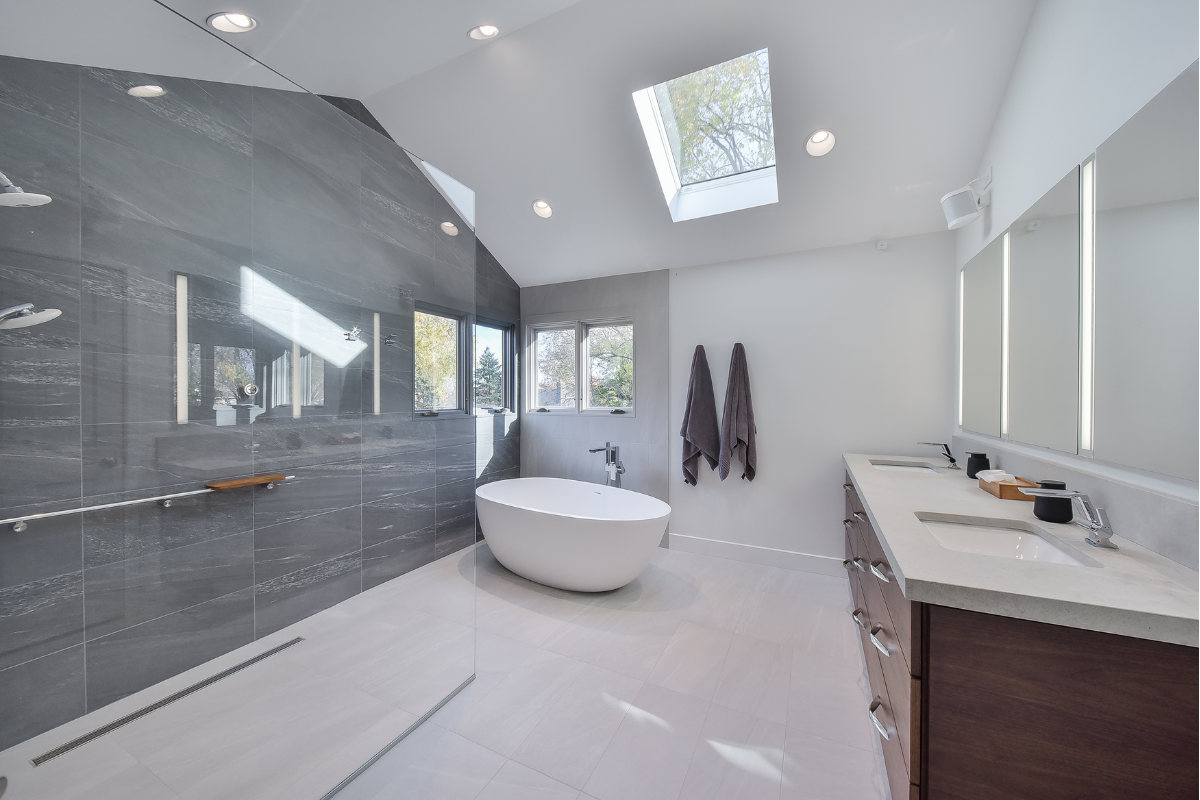 Elmhurst Remodeling Reviews
" As soon as I had a meeting with Bryan Sebring and he drew up an initial proposal, I knew I was done shopping for contractors. When you meet someone that you know you can trust implicitly to assist you with major decisions and send you to good suppliers, and whose staff you can trust in your house for 8 weeks without any homeowner supervision, your decision transcends price… "
" I would highly recommend Sebring! All those that were involved in my home remodel were both professional AND nice. Bryan provided all services that were expected and on some occasions went beyond with what was necessary just to make us happy. Thanks Sebring! "
" My experience with Sebring felt right from the start – I felt comfortable and at ease from the first meeting and throughout the entire project. The entire team was extremely friendly and professional and always helpful! They were prompt in answering questions and returning calls and very accommodating. They were clean and courteous and respectful, which I truly appreciated. I would definitely recommend using Sebring!! "
" We used Sebring to remodel our bathroom. They were very professional and the end result is just beautiful! Everyone was prompt, courteous and very skilled. The price was very fair. Justin, in particular, went out of his way to make sure everything was perfect! I highly recommend Sebring! "
Elmhurst Kitchen Remodeling and Design
From cooking delicious meals for your family to sitting around sipping your morning or evening coffee; a kitchen remodeling project can add various elements to your kitchen. These elements make your kitchen warm and functional.
It is important to understand that kitchen is the most important area in your home. Thus, it deserves to get some special attention from the homeowner. If you're looking for a kitchen remodeling company in Elmhurst IL, we will be your best choice for home additions kitchen and additions kitchen remodeling. We are the best kitchen remodeling contractors in the area. Our services kitchen remodeling is topnotch and we back our service!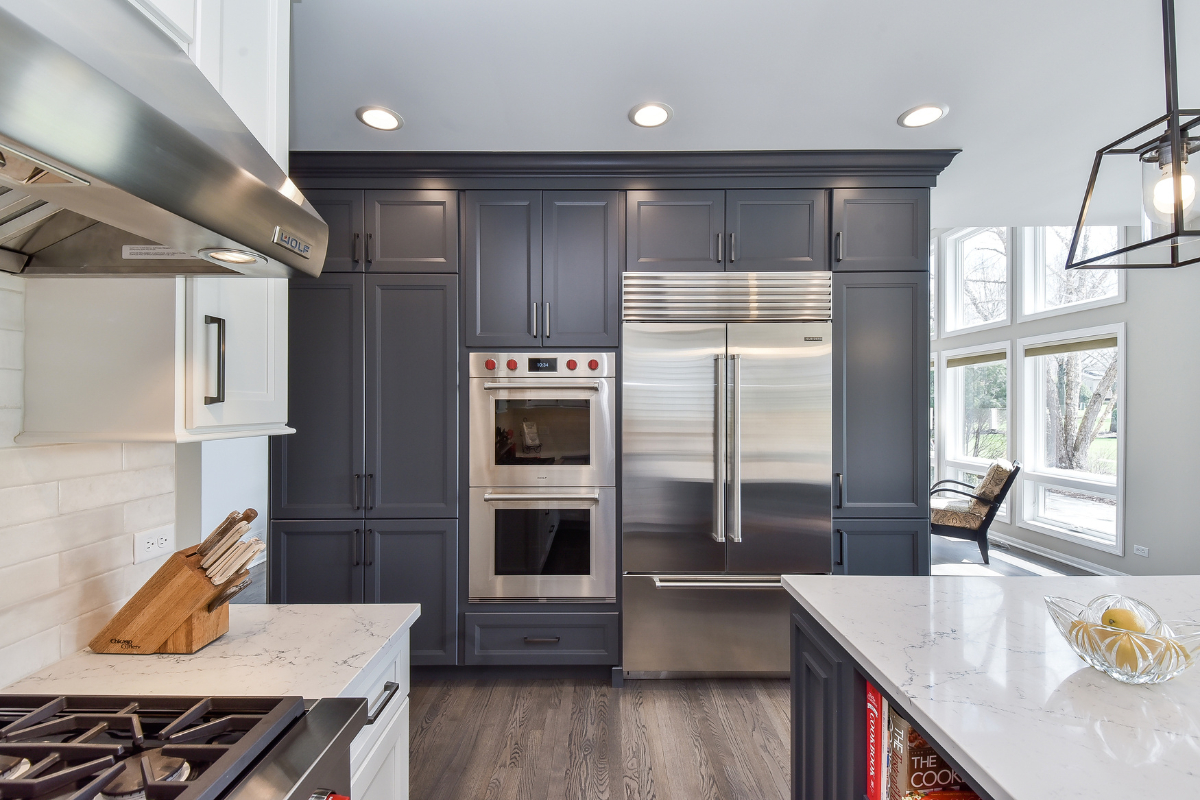 Kitchen Remodeling Contractors Elmhurst IL
At Sebring Design Build, we hire only experienced and skilled professionals to remodel your Elmhurst home. We make sincere efforts to incorporate your specific needs and requirements in the kitchen design. In case you want a more open kitchen in your home, we remove walls and take care of all the other necessary steps. Our painters are experts in painting your walls and making them look brand new!
We consider every Elmhurst kitchen remodeling project to be important, and aim to deliver good value for money. Similarly, if you want to get rid of the huge dining table to accommodate a kitchen island and fix the lighting, we can take care of that too. You can check our photos of kitchen remodels for inspiration.
We ask that our customers write down their specific needs and requirements. With proper communication, we will be able to fulfill all your needs within a specified budget. Our professionals make sincere efforts to guide you in the best possible manner. For kitchen remodeling services, only hire Sebring Design Build kitchen remodelers! Our kitchen remodeling process ensures timely delivery and quality service. If you say yes to all of this, call us now! Our expert designer works on Saturday and Sunday too!
Over the years, we've taken care of all types of kitchen remodeling projects in Elmhurst IL and nearby areas. When you consult Sebring Design Build, you can be assured of a full service remodel, which will lead to more functionality and aesthetic appeal in your kitchen. If you've been looking for help in remodeling and designing your kitchen, give us a call right away.
Our experienced professionals guide you through everything. They chat with you to come up with ideas for your kitchen. We plan everything according to the space already available in your home.
Before starting work on the project, we discuss your budget in detail. This gives us a clear idea about what kind of elements you want us to include in the remodeling project. This also allows us to save money where we can.
Quality Elmhurst Kitchen Remodeling Company
Our company employs only experienced, skilled and qualified experts with vast knowledge about the industry. Whether you want us to incorporate a modern or classic kitchen design in the remodeling project; we will take care of all your needs without any hassles.
Our friendly and courteous staff members always extend all the help you need. We have always offered exceptional customer service, which has been praised and appreciated by clients and customers. If you have been looking for a remodeling company, we will be your best choice. Just give us a call and we'll be happy to help.
Elmhurst Bathroom Remodeling and Design
Are you tired of that old dated bathroom in your home? Do you dread walking into the bathroom in the morning because of the way it looks? These are just a few signs that you may need to remodel your bathroom. Bathroom remodeling is also necessary if your bath is very small and you can barely move around in it, or if the floor is leaking into other rooms in the house. However, undertaking a remodeling project to transform your nasty and outdated bathroom into an inviting, warm and luxurious spa can be daunting. It takes the help of a professional to complete the project in style. Well, you don't have to worry because we are here to help you.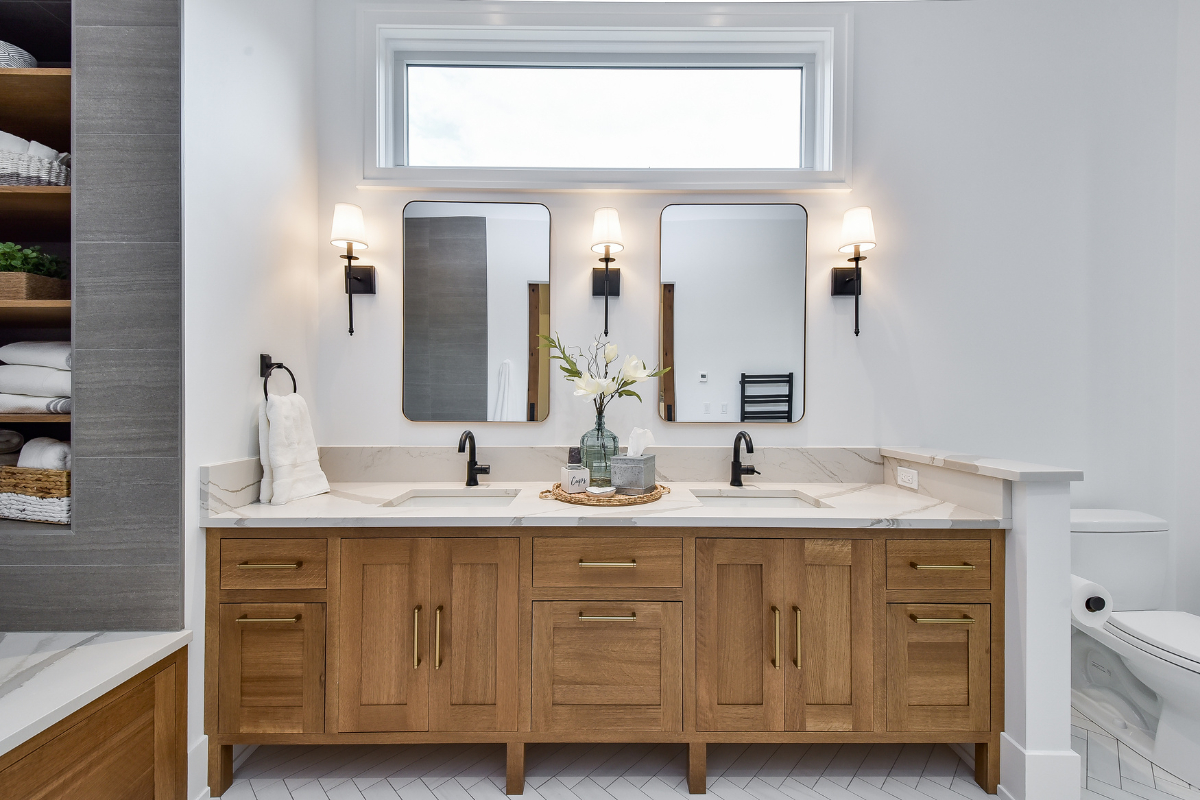 Planning Your Elmhurst Bathroom Remodel
Here at Sebring, we help homeowners design and remodel their bathrooms. We help homeowners choose a design that matches their needs and preferences. Here are some considerations:
Include extra double sinks and cabinet space if you are planning to be using the bathroom with your spouse at the same time.
You may consider removing the bathtub if you are planning to remodel and design a larger bathroom
Prioritize the shower over the bathtub. The shower is used daily unlike the master bathtub. Ensure the size of the new bathroom is large enough and comfortable to move around.
In addition, there are many amenities that are worth trying during the remodeling process. The following are some bathroom amenities that we have successively completed for our clients in Elmhurst IL.
Vanity cabinet towers
Ceramic, porcelain, natural stone and glass tiles
Cambria, Ceaserstone, Silestone, Hanstone and granite countertops
Heated floors with automatic and programmable thermostats
Handheld shower heads
Custom shower benches
Above toilet cabinetry
Custom linen hutch cabinetry
Body-spray shower heads
Built-in shampoo niches and shelves
Customize glass shower enclosures
Choose Sebring for Your Elmhurst Bathroom Remodel
Bathroom remodeling can be stressful, but we break it down into smaller tasks to make is easy. We ensure the final result of a bathroom renovation leaves you feeling satisfied and refreshed.
We have been in the business for a long time and we have a great working process which is very easy to customize to match all your needs. We have handled many bathroom projects in this area. We guarantee you a completely new luxurious bathroom right from start to the finish. You can rely on us because we will work with you throughout the process. We will remodel your bathroom with excellent materials and sensible functionality within your budget. Feel free to reach out to us today to discuss your bathroom renovation project. Moreover, you can download Remodeling 101, our free E-book that is very helpful particularly when looking for the best contractor.
Elmhurst Basement Finishing and Remodeling
Are you tired of tripping over your kid's toys strewn all over the family room? Do you want to create a space for your teenager to hang out with his/her friends? If you do, then a finished basement is what you need. It's a cost-effective Elmhurst remodeling project which can be implemented in any home. However, transforming that cold, dingy and dark basement into a warm, cozy and well finished living space is not easy. If you need any remodeling Chicago basement, we're the one to call!
You definitely put your heart and soul into designing the main levels of your home when you first purchased it, particularly if you spend the most of your time in the living room, kitchen, or master bedroom. But if your basement is just a dumping ground for junk—or worse, a gloomy, damp place where no one goes—that's a missed opportunity. Just because your basement is down a flight of steps and out of sight of most visitors doesn't mean it can't be fantastic. It might become your new favorite room in the home with a few little changes.
Basements are great for informal social gatherings for the whole family or just the youngsters. It's ideal for storing board games and creative equipment, as well as the large screen TV and pool table. Finish and decorate this area like you would any other upstairs room. Choose comfortable furniture that may be quickly moved to suit a small group or a large group. To make the basement design useful, including sound systems, internet connections, and enough lighting.
Here at Sebring, we have established a reputation in Elmhurst IL and the surrounding suburbs as the best choice for finished basement remodeling. With over 400 basement renovations (and still counting) you can be guaranteed of a high quality finish. Over the years, we have fine-tuned a step-by-step process that will make the project seem easy. Whether you want to get extra living space or a custom cellar to hold your prized collection of fine wine, we'll design it for you.
Basement Design Elmhurst IL
We can convert your Elmhurst basement into any space you want. Some of the options you may desire are:
Game Rooms – pool tables, ping pong tables, foosball and any other old-fashioned arcade games.
Bedrooms – perfect for hosting an out of town guest or for your teenager who's always looking for some privacy or as an in-law suite.
Bathrooms – you could go for a luxurious steam room with heated floors and showers.
Wet Bars – the basement can be transformed into a small beverage center or even an elaborate home pub.
Workout Rooms – Home Gyms.
Extra Rooms – craft rooms, home offices and children's playrooms.
Specialty Items – fireplaces, wine cellars, custom built-ins, ceilings and wainscoting can also be added to the basement to make it come to life.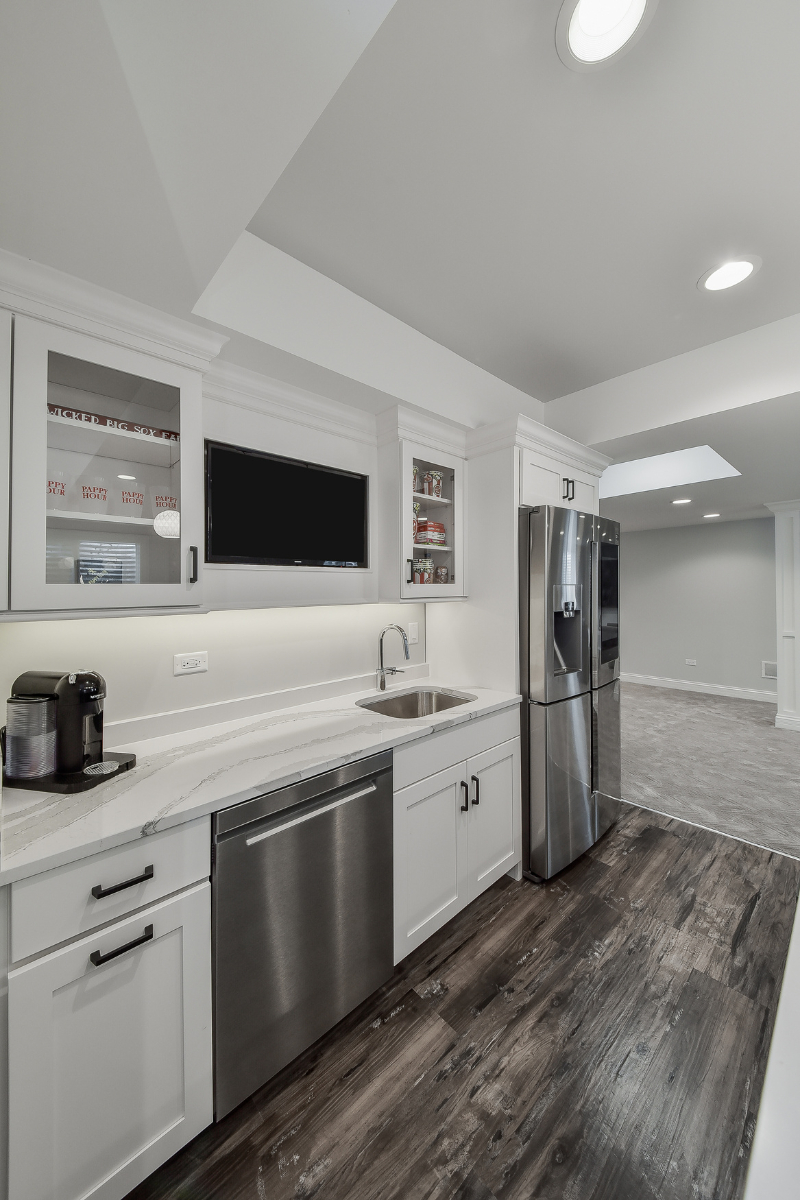 Reach Out to Begin Your Elmhurst Remodeling Project
There are unlimited options; just let your imagination run wild. Whatever design you want to implement, we will help you achieve it and you will enjoy every minute you spend there. Our project management team will take care of coordinating all the contractors, project materials and inspections to ensure that the entire basement remodeling project runs smoothly from start to finish. With our online project management program, you'll be updated about the progress and any adjustments will be taken care of.
Since we were established (that's in 1999), we have created a following of happy clients in and around Elmhurst IL. Check out what past clients have to say about our excellent services on authority websites like: Google Review, Houzz, Yelp and Angi. We have transformed hundreds of basements. Let your basement be another success story!
Contact us or visit our website and view the gallery of finished basement remodeling projects. You will be able to get many ideas that you will want to implement in your basement. Better yet, you can download our free E-book REMODELING 101 for an informative, smart and unique oversight on basement remodeling. Let us help you remodel your basement into a beautiful living space. You can hire us for overall Elmhurst home remodeling.
Some of the projects we have completed include:
Elmhurst Bathroom Remodeling
Elmhurst Kitchen Remodel
Mudroom Remodeling
Elmhurst Basement Finishing
Attic Remodeling
Whole Home Remodeling
Room Additions
1st Floor Renovations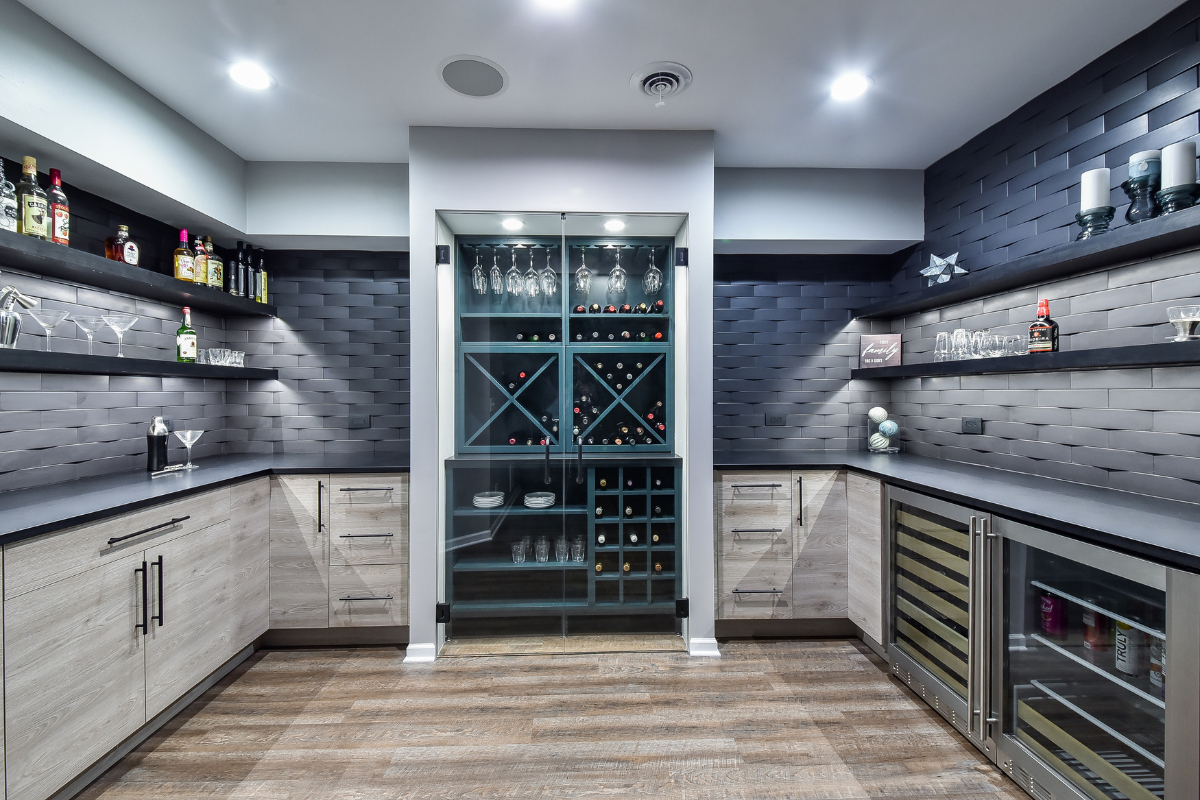 Whatever the project, we guarantee you that the final result will leave you a wonderful space that you will be proud to show both your family and friends. We have successfully completed many home renovations projects in Elmhurst IL. That's why you can rely on our home renovation services. Contact us to discuss your renovation ideas, but in case you need our help to find the right contractor, you can download our free E-book: Remodeling 101.