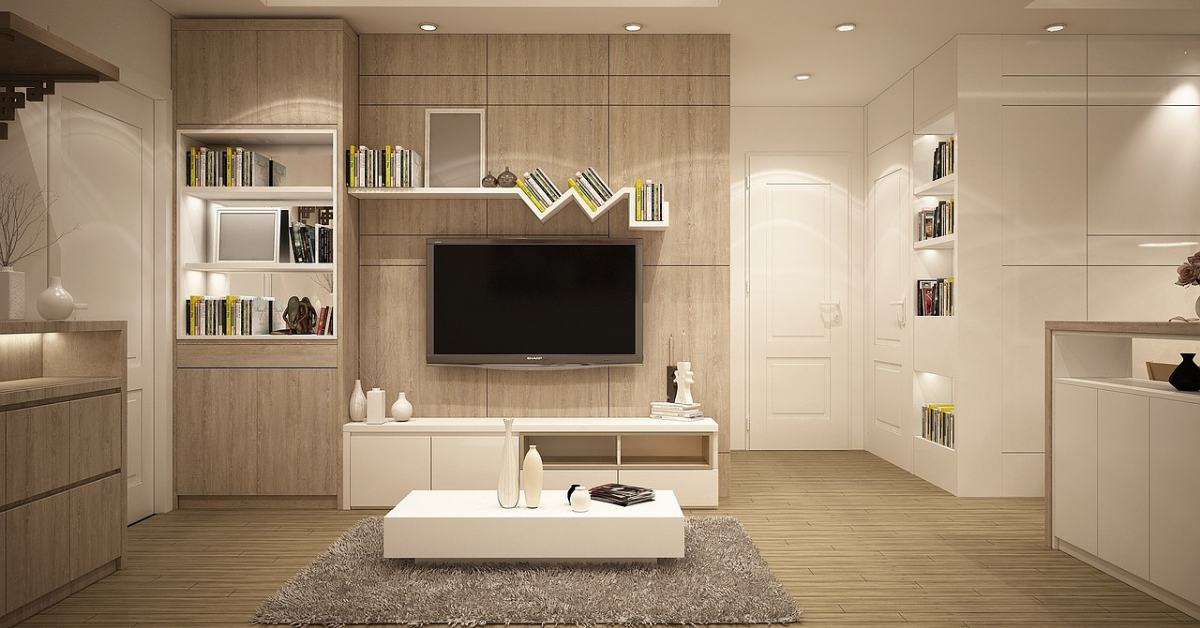 Whether you have made the decision to move from across the country or from somewhere nearby, there are some things you should learn about your new home. When making such a big decision, it is important to be prepared for what lies ahead. This article will give you a few design tips for your new home and talk about what to expect when moving into a new place.
What to Expect When Moving Into Your Home
1. You May Need to Hire a Moving and Storage Company
Hiring a company like Osmon Moving and Storage can go a long way, especially if you live somewhere that is spread out. If you plan to move into a small apartment or a home with minimal storage, it can be helpful to have a company that can store your belongings for you as well.
Storage companies can help you to declutter and make the most of your space. They can also provide a place to store things that you may not need right away but don't want to get rid of, such as seasonal clothing or holiday decorations.
From a design standpoint, it is also worth considering hiring a company to help you with the move. Unique and modern design is characterized by minimalism, functionality, and a focus on clean lines. This can be difficult to achieve if you have too many things crammed into your new home.
2. You May Need to Downsize Your Belongings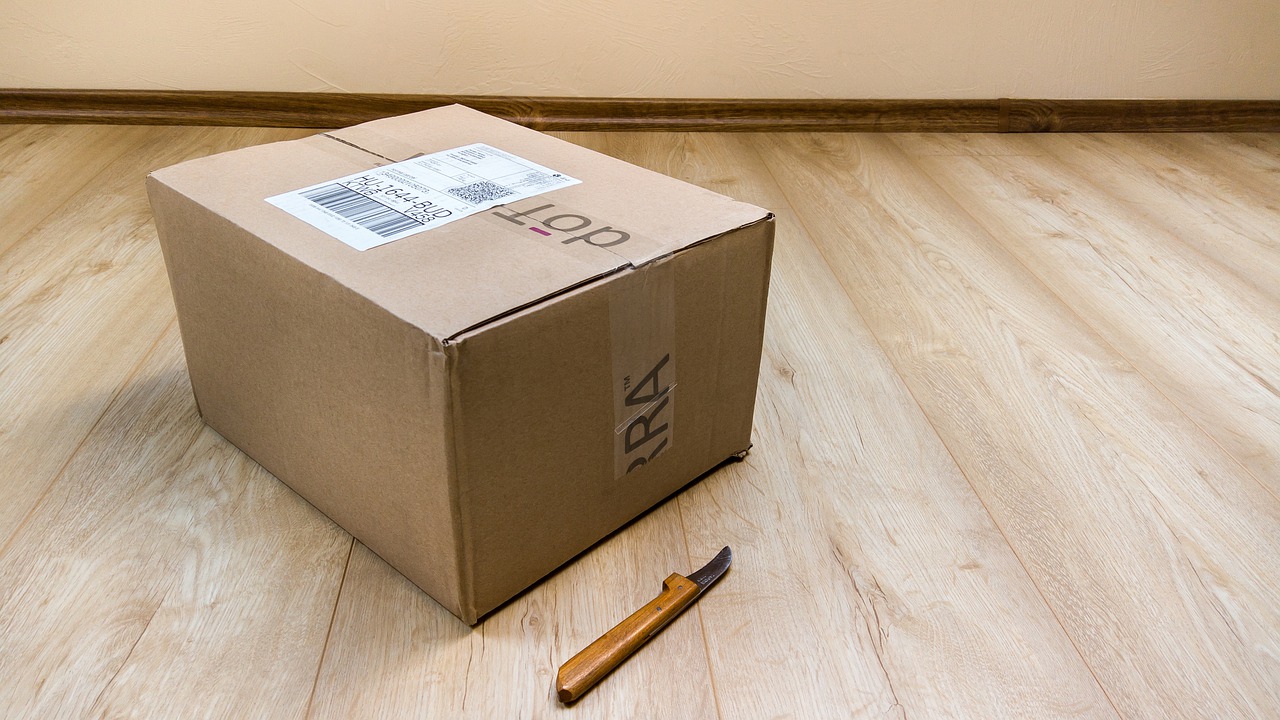 If you're moving from a bigger home to a smaller apartment, you may need to downsize your belongings. Decluttering can be a difficult thing to do, but it's important to remember that you don't need to keep everything. Start by making a list of:
Items that you use on a daily basis and that you can't live without
Items that you use occasionally but could live without if necessary
Items that you rarely utilize or don't need at all.
Once you do have your lists, you can start to sort through your belongings and decide what to donate, what to keep, & what to throw away. Don't forget that you can always store items that you don't need right away but can't bear to get rid of. This is where a storage company can be useful.
3. Be Prepared to Buy New Furniture
No matter if you move into a furnished or unfurnished apartment, you may need to buy new furniture. If you want to move into a furnished apartment, you may choose to buy additional pieces to make the space your own.
You may also want to buy new furniture if you are downsizing your belongings. In this case, it is important to choose pieces that are multifunctional and can serve more than one purpose. For example, a coffee table that doubles as a storage ottoman can be a great way to save space in a small apartment. Similarly, a futon can serve as both a sofa and a bed, making it perfect for hosting guests in tight spaces.
4. Complete a Walkthrough Before You Move-in
Once you have successfully bought your home, it is best to do a walkthrough of your new home before you move in. Even if you thoroughly inspected the home before buying it, we highly recommend making sure everything works the way it should A walkthrough should include:
Checking all locks and windows
Testing the water pressure
Inspecting the home for recent damage
Replacing/installing air filters
Locating circuit breakers and shut-off buttons
It's also a great idea to take pictures or videos of the space during the walkthrough. If you catch anything, it is best to have it documented.
If there is anything wrong with the home when you move in, you will need to determine who is responsible for undisclosed defects. You can also renegotiate your offer.
Design Tips for Your Modern Home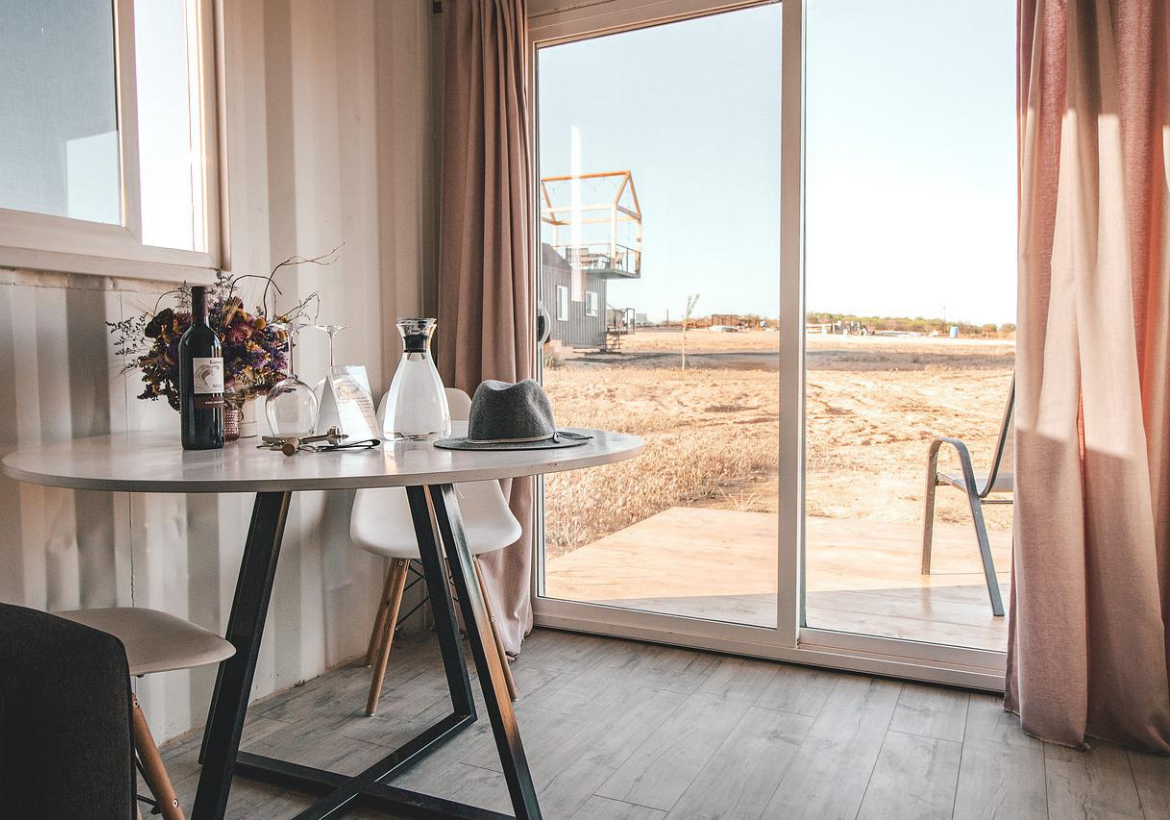 Modern design is all about light, air, and space. No matter where you live, you can bring these elements into your home with a few simple design tips:
Make Use of Natural Light
Large windows and skylights are key in modern design. Natural light is one of the city's most abundant resources, so be sure to take advantage of it. Some of the best places to take advantage of natural light are in the living room and kitchen.
In the living room, use light-colored furniture and fabrics to reflect the sun's rays. In the kitchen, consider using glass cabinets to showcase your dishes and brighten up the space. Additionally, windows that face the outdoors can help bring the outside in and make your home feel more spacious.
Take Advantage of Outdoor Space
When selecting furniture for your outdoor space, be sure to choose pieces that are durable and can withstand the elements. If you are moving somewhere sunny, opt for furniture that is UV-resistant.
If you live in a windy area, look for furniture that is heavy enough to stay put in the event of a gust of wind. If you live in a cold area, be sure to invest in a good set of patio heaters to keep you & your guests warm all winter long.
You should also consider the size of your outdoor space when selecting furniture. If you've got a small balcony or patio, opt for smaller pieces that won't overcrowd the space.
Consider artificial turf for your backyard or balcony spaces as well. Fake lawns don't require much maintenance and are excellent for outdoor activities.
Embrace Indoor And Outdoor Living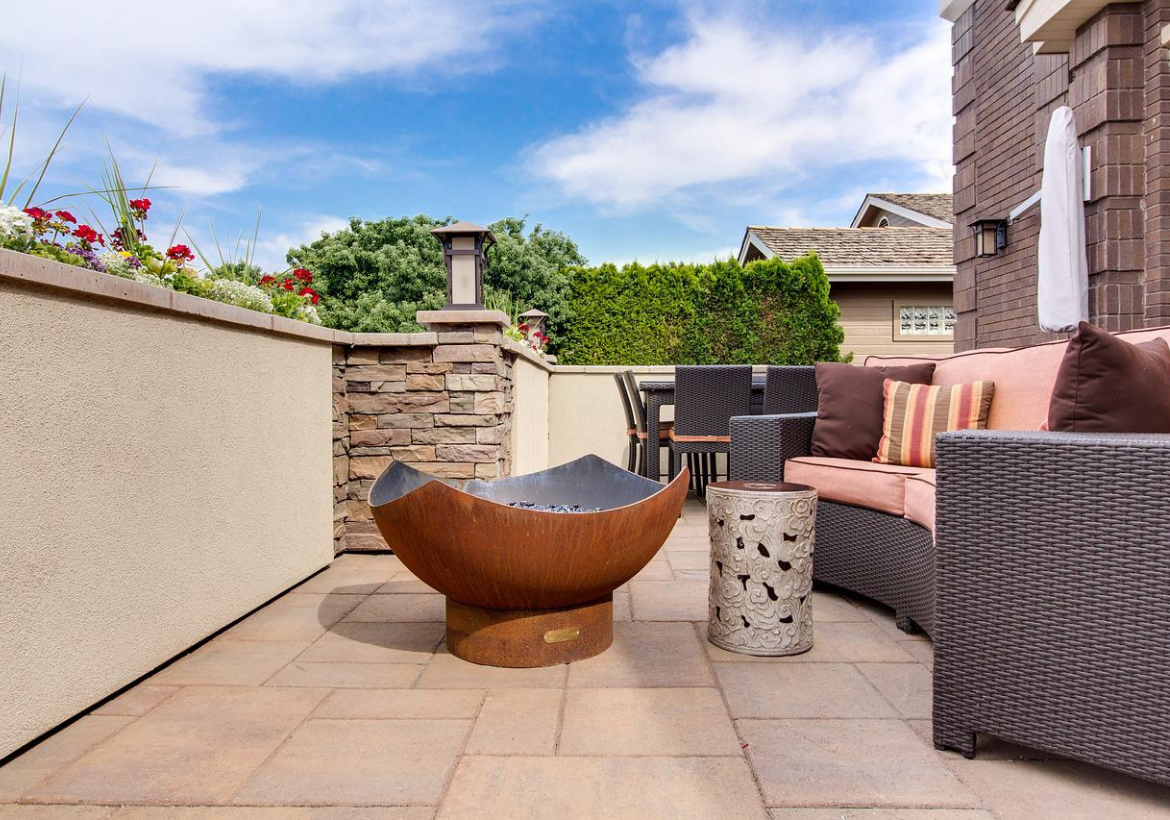 In addition to outdoor furniture, bridging the gap between your indoor and outdoor spaces is key in modern design. Though this is more common in sunnier areas, many modern northern homes successfully embrace the outdoors as well.
One way to do this is by selecting furniture and décor that can work both indoors and out. For example, a tablecloth or set of dishes that you use for outdoor dining can also be used for indoor entertaining.
Another way to embrace indoor and outdoor living is by having large windows and doors that open out to your patio or balcony. This way, you can bring the outdoors in and create a seamless transition between your indoor and outdoor spaces.
Make Your Home Eco-Friendly
Not only is having an eco-friendly home one of the top interior design trends across the country, but it is also important for the environment. There are many ways to make your home eco-friendly, but one of the easiest is to simply use energy-efficient appliances and light bulbs. This will help decrease your carbon footprint and save you money on your utility bills.
You can also reduce your water consumption by installing low-flow toilets and showerheads, or by using drought-tolerant plants in your landscaping. Additionally, you can install solar panels on your roof.
If you are making a move to a sunny place, you'll be able to take advantage of the sun's energy and generate your own electricity. Some states now mandate that new single-family homes be built with solar panels included. Since lots of people are looking for homes with solar, this can be an excellent way to improve the value of your home as well.
Go For A Functional And Stylish Kitchen
You will probably spend lots of time in your kitchen, so it's important to make it a space that's both stylish and functional. Some of the essentials for any modern kitchen are stainless steel appliances, granite countertops, and plenty of storage space.
If you entertain often, you may want to opt for an open-concept kitchen so that you can talk with your guests while you cook. When designing your kitchen, we recommend choosing dark colors for your cabinets and your countertops. This will make a sleek & modern look. Consider using dark-colored granite or quartz for your countertops and black or dark brown cabinets.
You can also include personal touches to your kitchen with decorations like vases of fresh flowers or bowls of fruit.
Embrace Smart Home Features
One of the most popular smart home features is a programmable thermostat. This allows you to control the temperature of your home remotely via an app on your phone or tablet. You can also set it to automatically adjust the temperature based on your schedule.
When modeling your kitchen, you should also consider installing smart appliances. These are connected to the internet and can be controlled via an app. Smart appliances can make your life more convenient just about every day. For example, you can preheat your oven while you're still on your way home from work.
There are also plenty of smart bathroom trends that you can take advantage of. For instance, you can now buy toilets that have a built-in bidet and seat warmer. Smart mats are another worthwhile investment. These innovative mats can provide you with health insights such as BMI, posture rating, and workout suggestions.
Don't Forget The Details
In addition to the big-ticket items, it's important to pay attention to the details when designing your home. Some of the things you may want to consider are:
The hardware on your cabinets and doors
The finishes on your light fixtures and plumbing fixtures
The fabrics you use for your furniture and window treatments
The paint colors you use throughout your home
Placement of artwork, plants, and other decorations
When detailing your home, create a plan ahead of time. Figure out:
Materials that you need
Procedures you will need to do
Items you want to feature
How long it will take
Your budget
Add Some Modern Flair To Your Home
One way to add a modern touch to your home décor is by hanging artwork on your walls. If you're uncertain where to begin, try checking out some local art galleries or searching online for artists who specialize in modern and contemporary art. Lots of online modern art stores have prints of popular works and emerging artists.
You can also search for modern art on Amazon, Walmart, and other major retailers. There is plenty of artwork out there that will fit your style and budget.
Another way to add a touch of modernity to your home is by choosing furniture with clean lines and simple designs. You can find these types of furniture at most major retailers, or you can order them online from sites like Wayfair, Overstock, and Amazon.
Add Own Personal Touch
After all, it's your home, and it should reflect your personal style. Don't be afraid to experiment with varied design elements and furniture pieces until you find something that you love.
Your home is a blank canvas, so use your imagination and have fun with it! For example, if you are a fan of the color pink, you could paint your front door pink or add some pink accents throughout your home. If you are passionate about music, hang framed posters of your favorite artists.
If you love art, consider filling your walls with paintings, photos, or even sculptures. And if you want a cozy and inviting space, consider adding a fireplace or some comfortable furniture. The most crucial thing is that you make your home a place that you love and feel comfortable in, but it helps to have a home that represents you as well.
Summary
Moving into a new home is thrilling, and you get to design your space exactly the way you want it. However, there are some things to be aware of when you're designing your home.
First, it's important to choose the right colors and finishes for your space. Second, don't forget about the details! It's crucial to watch out for things like the hardware on your cabinets or the paint colors you use throughout your house.
Most importantly, don't forget to add your personal touch. After all, this is your home, and it should reflect your style. With these ideas in mind, you're certain to create a beautiful and inviting home that you love.
Check Out Our Other Great Articles: