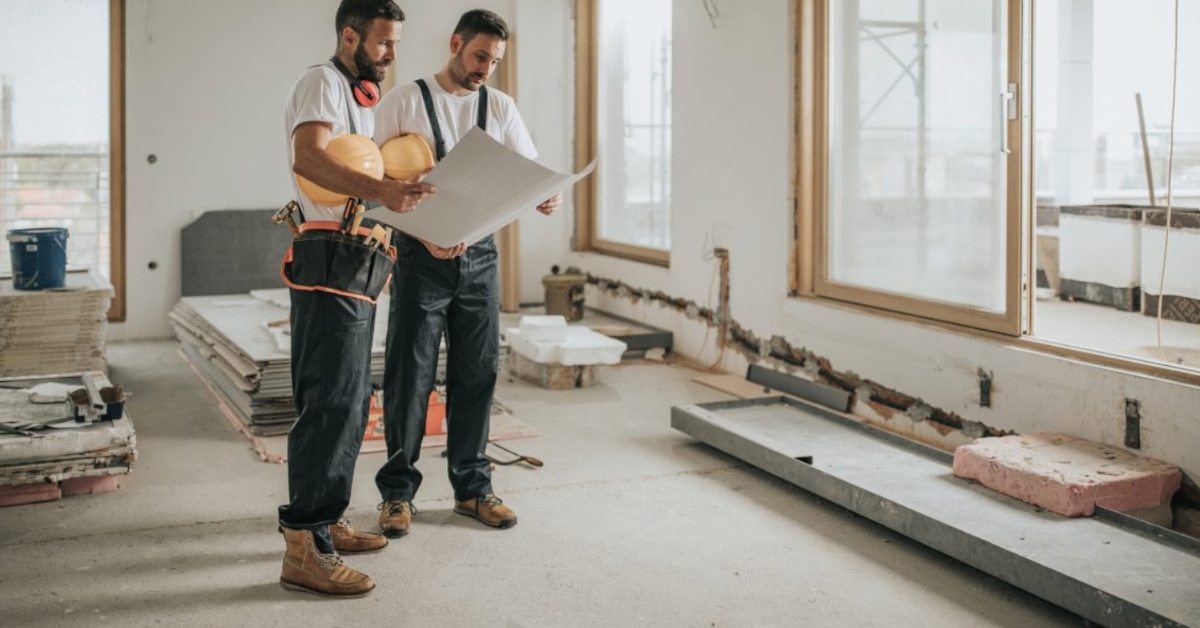 We bet you'll benefit from knowing these things not to do when remodeling your home. There are times when homes simply need a face lift. Homeowners don't have to be moving nor upgrading for better terms on insurance or the like. If they're listening, a house will tell its owners when it needs an operation or at the very least a numbing agent. When homeowners decide to renovate, they could fall victim to the do-it-yourself routine, or they could hire a contractor. There are some serious dont's involved in remodeling. We bet you'll benefit from knowing these things not to do when remodeling your home.
1. Don't Assume
If a homeowner knows how to repair plumbing or put up a new light fixture without collapsing the house, he often assumes he can do anything. The main assumptions tend to be:
I can do it all myself.
My brother-in-law does construction. He knows everything.
I won't exceed my budget.
It will only take a week or a weekend to complete the remodel.
I won't need a permit for this.
I can do this without hurting myself or others.
I can do the prep work and then wait for the appliances to arrive.
I can live in the house while the renovation is going on
2. Know Thyself
Homeowners with no clear idea of what they want, where they want it or even why they want it tend to have a renovation take forever instead of the projected six weeks. Homeowners who hesitate from the first meeting, can't make decisions or who make changes every five minutes cost the project in supplies and contractor payments. Homeowners should know what they want and where they want it. Changes involve the contractors stopping work to re-align their efforts to the changes which cost money. Supplies have to be re-ordered, and that takes time. A clear idea and very few if any changes mean a project that will come in on time and on a budget.
Need more design ideas? Check out our design ideas gallery.
3. Don't Pick a Number Out of a Hat
Researching a renovation should encompass the costs of the permits, the supplies, the contractor price as well as labor. What most homeowners don't think of is the price of any repairs along the way. Let's say the wall in the bathroom has to come out in order to make it a spa bathroom. Beneath the sheetrock is water damage from leaky pipes. Those two things must be repaired before the renovation can continue. Unfortunately, that wasn't in the budget. Homeowners should add at least ten percent to the price of a remodel to cover unforeseen circumstances
4. Don't Take Anything for Granted
Not many homeowners are rich. Most homeowners must budget whatever they need. Renovations are no different. However, experts exist who can guide homeowners in taking their renovations in affordable stages. Designers, contractors, architects and interior design specialists are all available to aid homeowners in planning their makeovers one step at an affordable time.
5. Don't Ignore the House
A house will often tell its owners what it needs. For example, if the homeowner can slide two credit cards in the cracks between the molding and the wall, then there's a serious settlement or foundation problem somewhere. Homeowners might want the roof checked out as well as the siding for any repairs that should be completed before a renovation is begun. The local power company usually sends people out at no charge to test homes for air leaks with an eye to upgrading the windows and doors for tighter air control. Homeowners should have the plumbing and wiring checked out before beginning a renovation project if the house is older. Let the house tell you what it needs before beginning a remodel.
6. Don't Choose Just Any Contractor
The local building inspector, as well as the National Association of the Remodeling Industry, will give homeowners lists of remodeling contractors in their area. The building inspector will know which contractors use good quality materials, meet code and pay their bills in a timely fashion. This article shows how to hire a good contractor, take a look. Other considerations of a good contractor include:
Answering homeowners' calls quickly means he doesn't put you off in favor of someone else.
Does the contractor give references, financial reviews, and portfolios of their work?
The meeting. The contractor should answer questions fully and quickly, listen to you and put you at ease. Check with your local BBB to make sure the contractor has no disputes on record.
Call the references and check out the finished product. Visit a current site to see if the contractor and workers are efficient and safe.
Set a reasonable payment schedule. The usual is ten percent down at signing with three 25 percent payments and the final 15 percent when the punch list is completed.
The written contract should specify the payment schedule, proof of insurance as well as worker's comp, a list of materials, a start and estimated end date in addition to lien releases for all subcontractors to prevent homeowners being responsible for unpaid bills.
If your house is telling you the numbing agent has worn off, then contact us. Our designers will work with you every step of the way from idea to wow!
Check Out Our Other Great Articles: