Garage door openers have been around since the mid-1920s, but it was not until 50 years later that it became a bit more popular among homeowners. But for the next 20 years, garage door openers still had a reputation of being unreliable. Many homeowners were hesitant to install them as they posed a danger especially to unwitting children who were injured or killed when the doors accidentally came crashing down on them.
Everything changed when the U.S. government ordered garage door manufacturers to use sensors to prevent such accidents. With greater safety measures in place, it was only a matter of time before garage door openers became a mainstay in many homes in the country.
They are, however, not just for opening and closing garage doors with ease. Manufacturers have beefed up safety and security features, and they have added conveniences that would have been unthinkable many years ago. Some garage door openers, for example, can be linked to your smartphone so you can monitor and control the device remotely. Some can even be linked to your eCommerce account so you can have your packages delivered securely.
But what are the things a homeowner like you should consider when shopping for the best garage door openers? That's what we're going to discuss in this article, so buckle up and get ready to get to know some of the top garage door openers in the market.
Garage Door Opener Shopping Guide
Garage Door Drive System
There are five types of garage door openers. These are belt drive garage door openers, chain drive openers, direct drive openers, screw drive openers, and jackshaft openers. Let's take a look at each type to see which one is perfect for you.
Belt drive openers are some of the most popular garage door openers in the market. If your living area is connected to your garage or you're tired of the sound of the garage door causing a little ruckus each you leave or arrive, then this garage door drive system is ideal for you. It is quieter than its chain drive counterpart thanks to the rubber belt with steel reinforcement.
As the name suggests, chain drive garage door openers use a durable metal chain (like the one your bicycle has) to lift the door. They are quite durable and cheaper than garage door openers with belt drives. Chain drive openers also work great with aluminum garage doors. The only downside? YThey can be quite loud, so they're ideal for detached garages or if you're the type of person who doesn't mind a bit of noise.
Direct drive garage door openers use a heavy-duty stationary metal chain located inside a steel rail to open or close the garage door. This mechanism maximizes the garage door opener's motor power, as well as reduces wear and tear to the metal chain. It is also quiet, so if your garage is attached to your living space or if you have a bedroom directly above the garage.
Instead of a rubber belt or a metal chain, screw drive openers feature a threaded steel rod that opens and closes the garage door. Screw drive garage door openers are easy to maintain and are quieter than chain drive openers.
Last but not least are jackshaft garage door openers. The main difference between jackshaft garage door openers and other drive types is their position. Most garage door openers are mounted on the ceiling, but jackshaft openers are mounted on the wall next to the garage door. The opener is attached to the door's torsion bar and uses springs to pull the door up or push it close. If you need to maximize your ceiling space or you have a smaller or irregularly shaped garage, then a jackshaft garage door opener might be perfect for you.
Garage Door Opener Horsepower
Another crucial aspect you should look into when shopping for the best garage door opener is its lift power. Lift power, which is the ability of an AC motor to open and close the garage door, is measured in horsepower.
If your garage comes with sectional aluminum doors or if you want some basic yet durable garage door opener, then look for garage door openers with 1/2 HP motors. Choose a garage door opener with a heavy-duty 3/4 motor if you and your other family members use the garage frequently. A garage door opener with a 1 1/4 motor is ideal for heavier garage doors.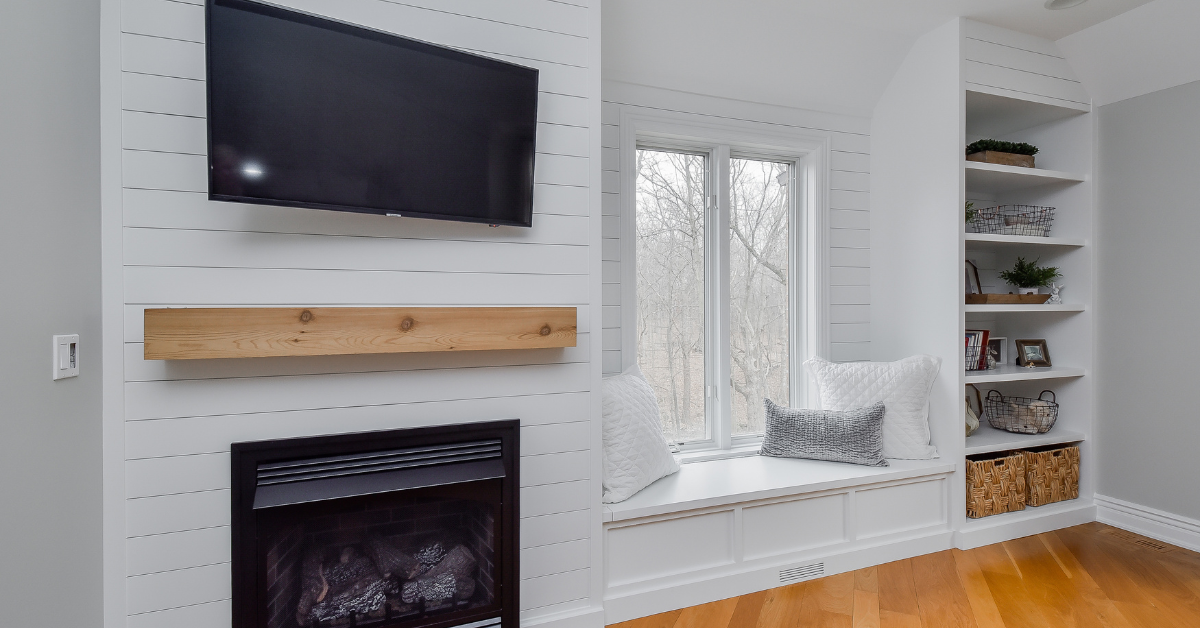 Other Features To Consider
Garage door openers typically come with remote controls, allowing you to easily open the door without leaving your car. Some garage door opener systems are also compatible and can be integrated with many vehicles. Check if the garage door opener you're going to buy is compatible with your vehicle so you can open or close the door through your car's built-in control.

Garage door openers usually come with one or two remote controls. That's perfect if you want one for yourself and another for your spouse. You can always buy additional remote controls if you want your children to have one. But if you want to limit access to your home for security reasons, then check if the garage door opener you're going to buy has a keyless entry keypad.

Improve your home's security system by getting a garage door opener equipped with a security light that automatically turns on when you open the door. It should also automatically turn off when you've left the premises.

Many garage door openers available right now feature built-in Wi-Fi. Upon linking the system to your smartphone, you can now monitor and control the garage door from your device. Some garage door openers can even be controlled remotely.

If you, your spouse, or your child often forget to close the garage door, then look for a garage door opener that comes with an auto-close mechanism. This functionality allows you to leave your home worry-free as it automatically closes the door after a preset period.

Look for garage door openers with soft start motors to ensure a less intrusive operation.
Battery Backup and Automatic Reverse Safety Device
California was ravaged by wildfires in 2017. As a result, thousands of homes lost power and some homeowners died after they were trapped inside their garages when the doors failed to open. Most of the fatalities were elderly people who were unable to open the doors manually during the power outage.
To prevent similar incidents from happening, the California legislature passed Senate Bill 969 in 2018. This law requires the manufacturers of garage door manufacturers to have an automatic reverse safety device. It also required manufacturers to include a backup battery function that will be activated in case of a power outage.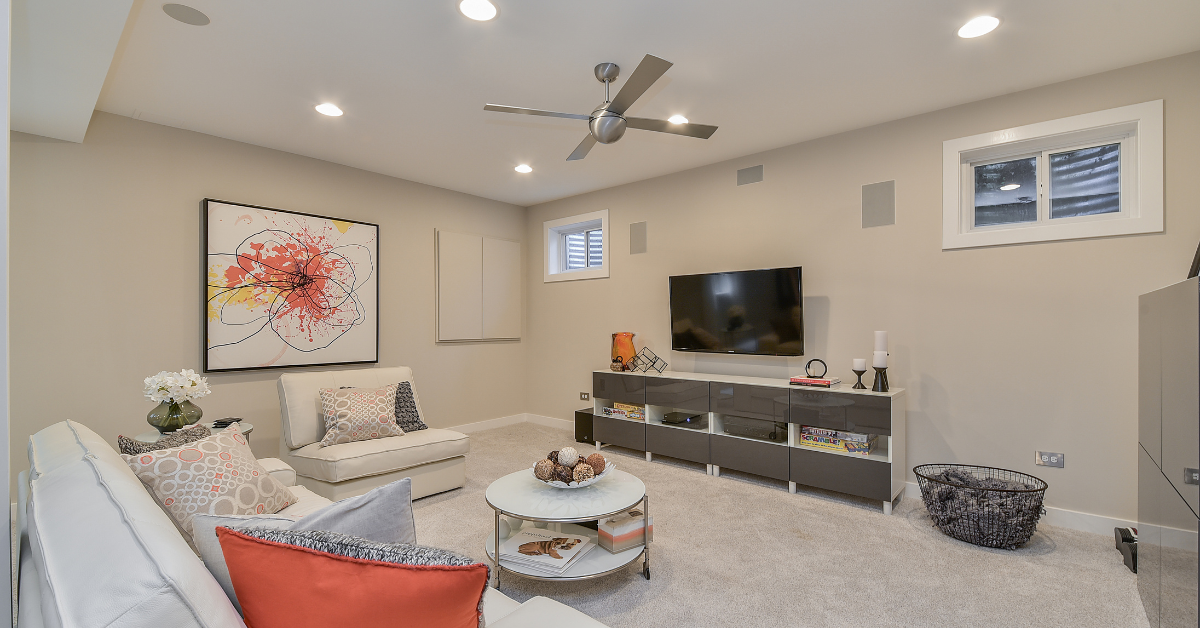 Our choice for the best garage door opener is the Genie Quietlift Connect Smart Garage Door Opener. Let's take a look at the features that make it a good choice for many homeowners in the country.
This Genie garage door opener features a 3/4 HPC motor that is perfect for heavy use. If you have multiple cars or you frequently use the garage, then this garage door opener is ideal for your home. If you're one of those people who can't stand the sound of a chain drive while the door is opening or closing, then this might be perfect for you. It uses a belt drive to lift or close the garage door, ensuring a smoother and quieter operation.
It comes with two remote controls so you can open the garage door as you arrive. But if you're the type who always forget where you put things, particularly the garage door opener's remote, then don't fret. This unit comes with a wireless keyless keypad for easy access to your garage even when you've misplaced the remote control. It also comes with a wall control with a vacation lock and light button.
This garage door opener comes with reliable safety sensors to prevent any mishaps in your garage. The system works with Alexa and is compatible with Google Assistant. This allows you to conveniently monitor and control the garage door from your smartphone.
Other Great Articles to Read:
To view our Amazon Associates Disclaimer, please click here.