What Are The Latest Interior Design Trends?
Saying that 2021 and 2022 was full of its reasonable share of ups & downs is rather an understatement, but this season has additionally really helped many people reconnect with our houses. Life contained in quarantine has permitted us to begin the method of making our homes—regardless of how sparse or sprawling—a more functional and beautiful one that mirrors our very own histories, encounters, and design aesthetics.
We have selected nine interior design trends for 2023 that provide exhilarating opportunities to make our homes be the supreme refuge, a room to spark imagination, a sustainable and healthy atmosphere, and provide better ways to make the most of your space.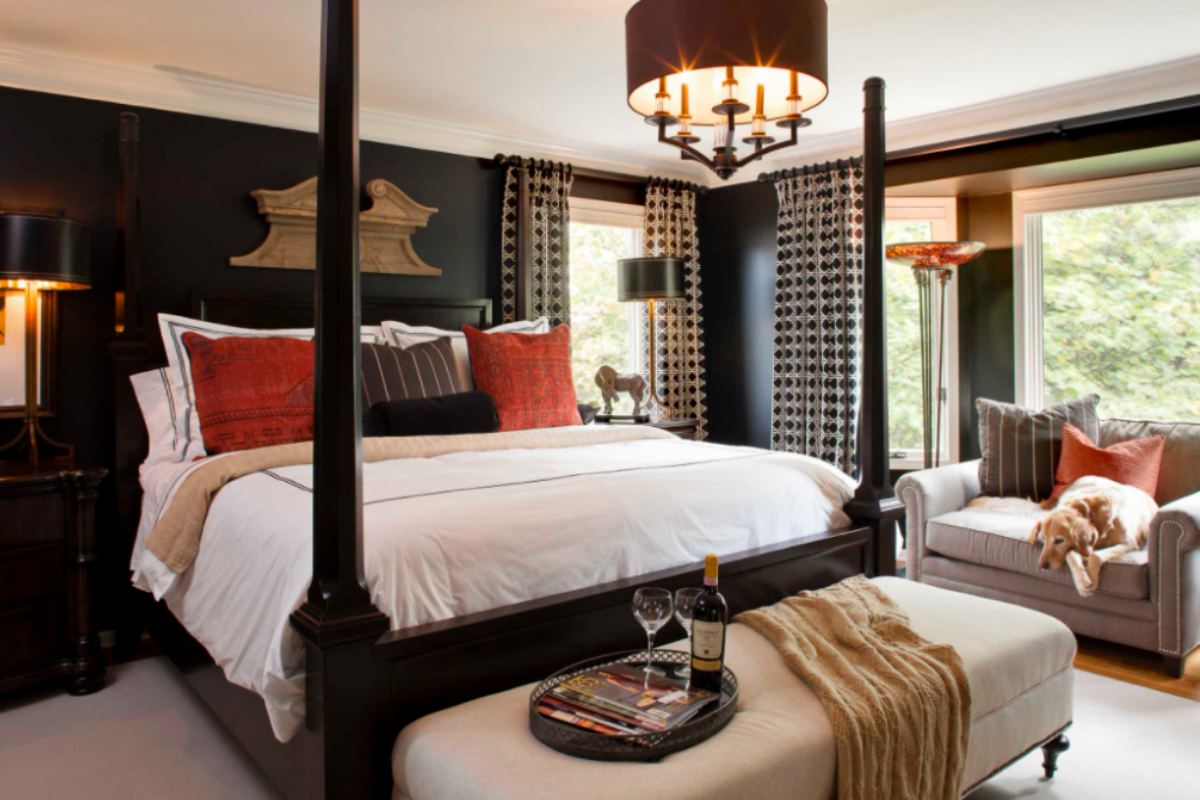 This interior design trend by McCroskey Interiors incorporates the use of bold patterns, as seen in this vibrant living room with a geometric rug, patterned wallpaper, and colorful throw pillows. The mixture of patterns and textures adds visual interest and creates a lively and energetic space.
1. Zen Spaces
Let us not ignore the fact that the past two years have been years to remember; whether that is bad or good is still up for debate. Since the past two years have been burned in our minds permanently, we see the need to remember simpler times. This will start to come out in the decisions we make. We crave the times we feel safe and comfortable in our homes, and these home design trends and aesthetics will begin to show that.
Do you have any zen spaces in your home? What is zen? Zen is the feeling of peace or calm. With a lot of people still working from home due to COVID-19, homes have become a stressful environment with no place to truly relax. Have a zen space, whether its a bathroom, bonus room or just an extra room in the house, homeowners need a zen space or room now more than ever. What makes a space feel more zen? Having clean lines, floating surfaces, neutral colors, light wood, and plants can help create a calming aesthetic. Creating a space that is very simple and doesn't have a lot going on can help you relax and feel more peaceful.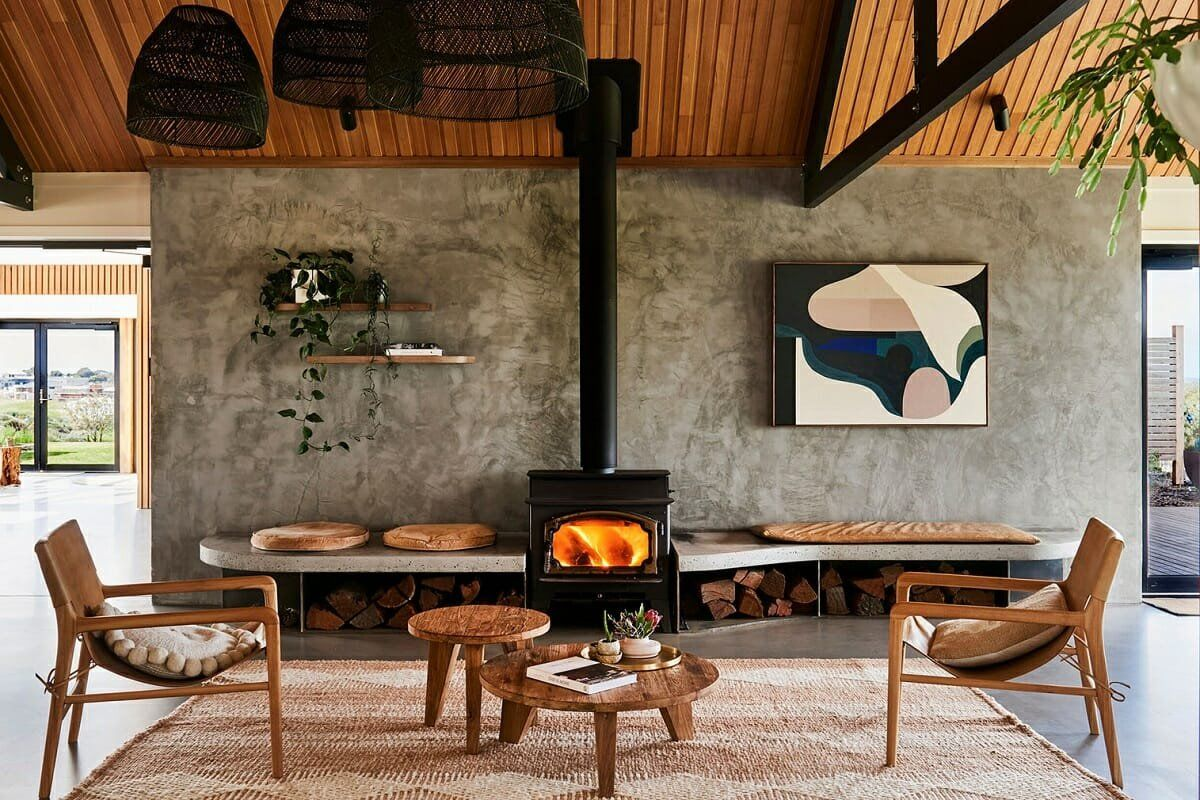 This interior design trend by Decorilla showcases a modern room with clean lines, a neutral color palette, and minimalistic furniture. The large windows and natural light create an airy and spacious atmosphere, while the pops of vibrant colors in the accent pillows and artwork add a playful touch.
2. Adding Warmth To The Space With Earth Tones
To continue the conversation about how these past two years have changed the way we live, we move into the feels of it all, including interior design news. The warmth of earth tones will be the next swing of colors you see people gravitate towards. This helps with the cozy feel that we are longing for. Since we can't go out as often as we would like, we want to bring the outside in. Finding comfort in the things around us and using earth tones to help you feel more connected to the outside will be the next trends you see. I would say, no surprise there.
Earth tones are shades that are grounded in nature. They are wonderful, subdued hues, which usually are rather flexible. Muddy shades, which include murky mustards, taupes, moss greens, and chocolate browns, all fall into the earth tone category. These styles draw inspiration from the open and never ever fail to make an interior feel a lot homier. But although earth tones could work in an assortment of spaces, maintaining visual interest could be challenging. That's why work with quiet earth tones rather than stronger colors.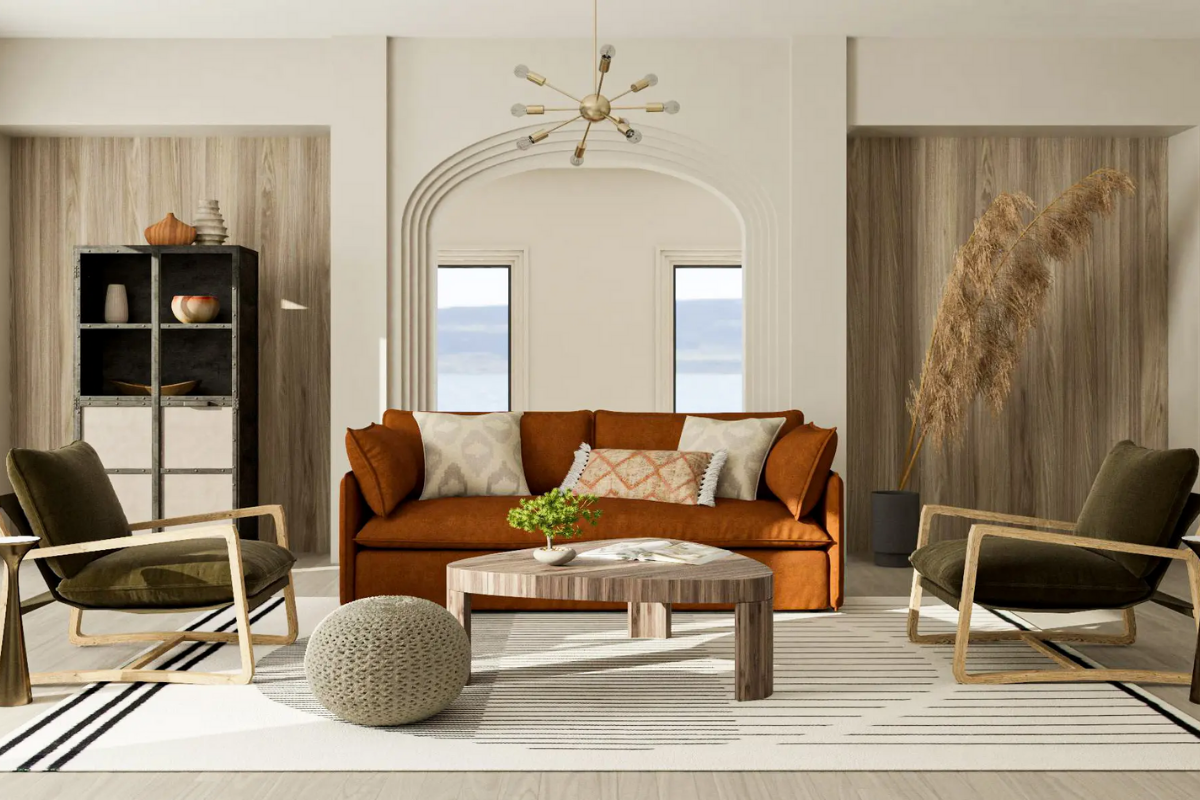 In this home trend by Homes Studio, a cozy and inviting space is adorned with warm tones, plush bedding, and soft lighting. The use of textured fabrics and natural materials, such as the wooden headboard and woven rug, adds depth and a sense of comfort to the space.
3. Refreshing Greens
According to Sherwin Williams, Evergreen Fog will be the color of the year for 2023. We're expecting his color to be part of the decorating trends this year. Even though Evergreen Fog falls under the earth tones, it is on the warmer side of the green family to help bring it all together. The warmth of the green helps add a sense of relaxation and peacefulness in the home that we need. I am happy to see this color getting the recognition it needs. This shade of green is a timeless and classic color; as long as it's selected correctly in your space. I highly suggest finding a designer to help bring this beautiful color into your home.
It's impressive how quickly color selection can go wrong. Yet again, another way to bring the outside in.
The color green is believed to symbolize with nature, renewal, growth, prosperity, and stability. Green is also often seen as a fourth color on top of the primary red, yellow and blue, bringing a sense of visual balance and, as a result, a soothing and relaxing influence.
This interior design trend by Sherwin Williams embraces the concept of biophilia, as seen in this dining area with a living wall full of lush green plants. The combination of natural elements, such as the wooden table and woven chairs, with vibrant foliage creates a harmonious and refreshing ambiance.
4. Natural Materials
If you haven't seen a pattern by now for 2023, this should solidify it for you. Piggie backing on the earth tones and bringing the outside in, we are now talking materials. If you haven't noticed the natural light wood tones and cane back chairs starting to come back, then watch for it, because it is already here and will start to skyrocket this coming year. I would suggest mixing in rattan or cane back chairs. Perhaps a jute rug and some natural organic materials such as plants in ceramics and natural light fixtures. The idea is to create a calming back to nature feel within your space.
Without a doubt, wood is the most appreciated natural material applied to interior design trends. It has enjoyed enduring popularity for a long time, which appears to remain on the rise. This certainly results from the pattern for all sorts of crafts and raising ecological awareness. All of us are familiar with the trendy tables and bookcases made from pallets. Wood is easy, cozy, and universal to work with.
In this home trend by Lace and Grace Interiors, a contemporary living room with sleek cabinetry, stainless steel appliances, and a marble countertop embodies a sophisticated and luxurious aesthetic. The open-concept layout and the addition of pendant lights above the kitchen island create a focal point and enhance functionality.
5. Closed Floor Plans
Yes, I said it! Now that we are spending considerable time in our homes, we need our spaces to serve a different purpose. With more work, school, and exercising going on from home, the open floor plan seems less desirable. Do not get me wrong, we all love our families, right? Even though we spend more time at home, the need to have everything open no longer fits with how we live. Taking a work call while your child is on a class Zoom doesn't exactly seem to be meshing well together. The need for our own personal space has really grown as this year has become much longer. Mark my words that design is making a shift to really think about how you will be using the space.
Because of the absence of open space and use of walls, individuals most often associate closed floor plans with inadequate lighting, cramped space, and feeling caught. All of it is determined by the furniture you pick and how you configure the format. Both wide open floor plans & closed floor plans have their cons and pros. To me, the primary downside of a closed floor program is you have to get around a far more innovative lighting plan that may result in higher renovation bills and other things. Nevertheless, the primary advantage of getting a closed floor plan will be developing privacy amongst rooms that are likely to create a cozier and more sustainable general experience during the entire house. You will, in addition, have a lot more wall space, meaning far more room to hang artwork—one thing I find out as a plus!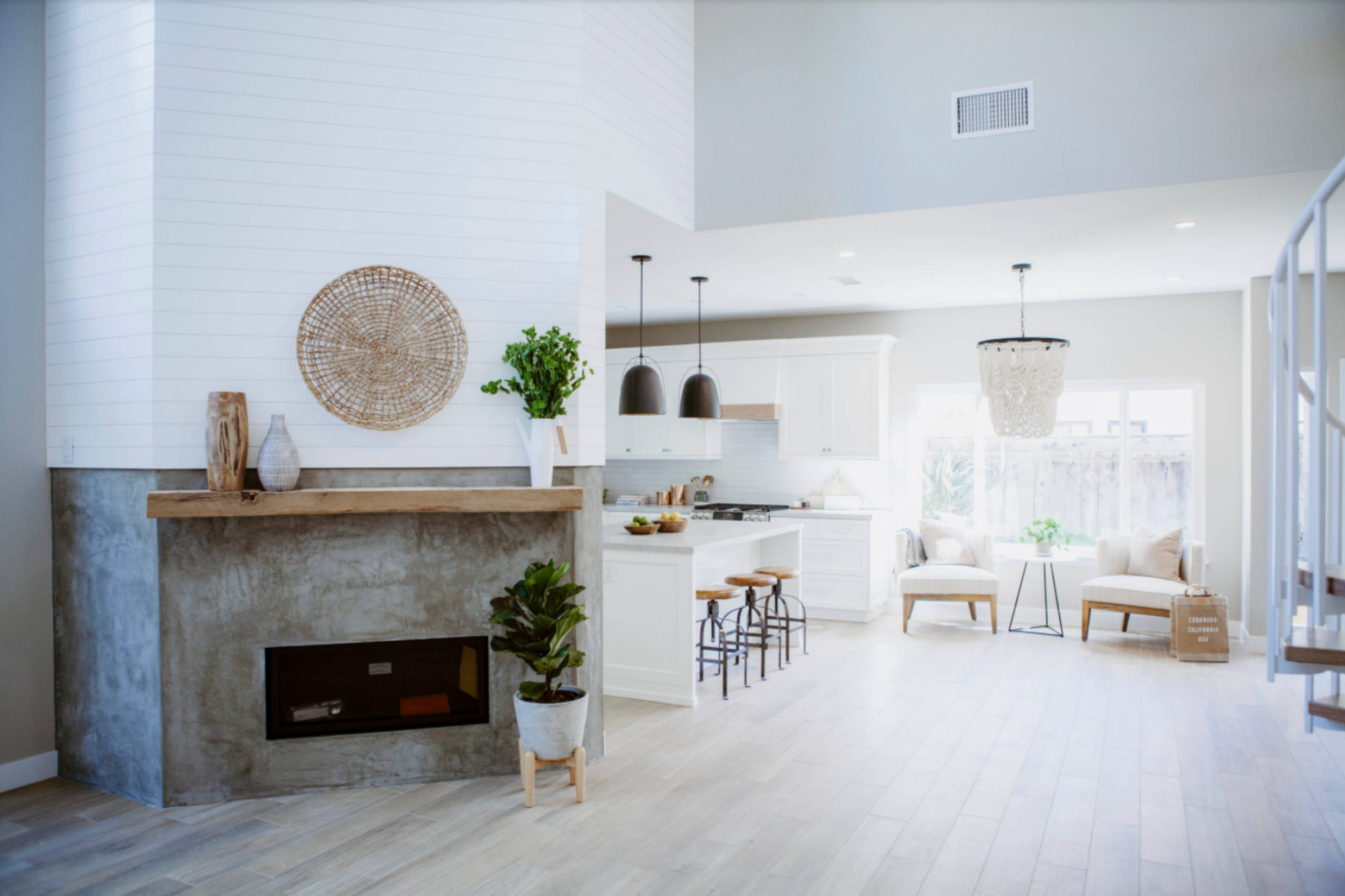 This interior design trend by Bungalow 56 focuses on incorporating statement lighting fixtures, as demonstrated in this hallway with a grand chandelier that illuminates the space with elegance. The contrast between the dark wall color and the sparkling light fixture adds drama and a sense of grandeur.
6. Easy To Clean Materials
I know we can all relate to this one. Who doesn't want to spend less time cleaning? Watch out for tips and tricks on surfaces that are easier to clean. It doesn't matter what space you are looking into. There is always something you can do, especially in the most used places like your kitchen and bathroom. Keeping things clean is on everyone's mind, and some of the products are less likely to hold bacteria. I would watch out for the spike in use for less porous materials such as glass and metal. Looking for performance fabrics that are stain-resistant will be a good way to solve the easy clean as well.
You have got to begin designing a household that is simple to clean in case you wish to bring down your cleaning workload down the road. You have got to consider the fabric on your furniture pieces. This is going to be the following section of your home that is going to get quickly dirty. Consider going for leather that you are able to quickly wipe off when it becomes dirty. Or just pick another fabric that is easily washable!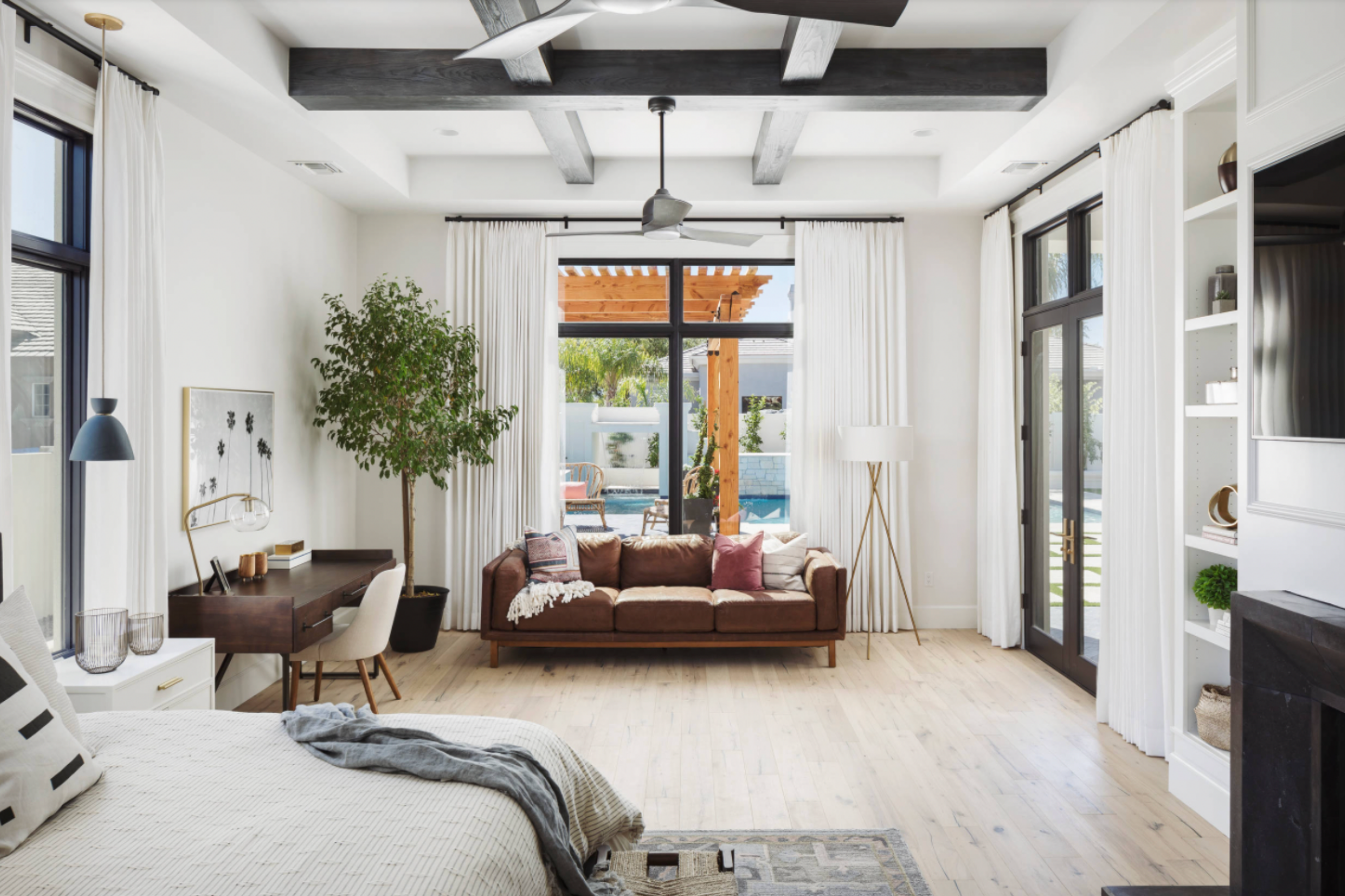 In this home trend design by Sierra Pacific Windows, everything looks so contemporary from top to bottom. The design looks so sleek and functional at the same time. Everyone will love this home trend design with awesome colors and themes.
7. Environment Friendly
We slowly see an incline in concern for more environmentally friendly materials. I am a huge fan of this decorating trend. Getting away from mass-produced products that are cheaper but have chemicals and don't last as long is not the way to go. You may spend a bit more on real wood items, but people are looking for their items to last much longer. Whether it's your cabinetry or furniture, consumers are becoming smarter because cheaper isn't always best. Quality is persevering over cheap items that are not very environment friendly. I have to say it's about time for new trends, including eco-friendly products.
It's essential that close attention is paid by us to the merchandise that we take into our houses. Paint, rugs, cabinets, and upholstery almost all have a huge effect on indoor air quality. Avoid products with volatile organic compounds (VOC). They may be found in several common household products like paints, adhesives, home cleaning solutions, air fresheners, carpets, and furniture. In the enclosed areas of your house, VOC concentrations are usually two to five times more than they are outdoors.
In this home trend by Joseph Farrell Architecture, a living room is designed with functionality and style in mind. The use of a spacious desk, ergonomic chair, and ample storage options ensures productivity, while the decorative accents and artwork add personality and inspiration to the workspace.
8. Diversity In Design
Home design is not much different than fashion design. If you love fall fashion, then you know that Europe is a place we often turn to look for what is coming ahead. Interior design is no different. Not only do we look to other cultures for inspiration, but we are also now including different cultural innovations for artwork, furniture trends, and those details that help create a wonderful worldly space. Creating a space with your unique culture and origin brings a new life to your space. This is something to really look forward to and seeing how it evolves.
Everybody has used or heard the word "tribal," "ethnic," or "boho," but do they really know exactly where these, in fact, come from and whatever they mean? Tribal is a blanket term typically applied to crafts through the African continent. Later, this phrase broadened to add the artist, musician, actor, or writer, who led a nomadic way of life establishing stops at huge European cities. Bohemian decorating styles currently are all about adding a variety of items from various philosophies, components of the planet, and means of living. The effect is an eclectic style that is as diverse as the individuals who inspire it. This is one of the top trends to look after this year.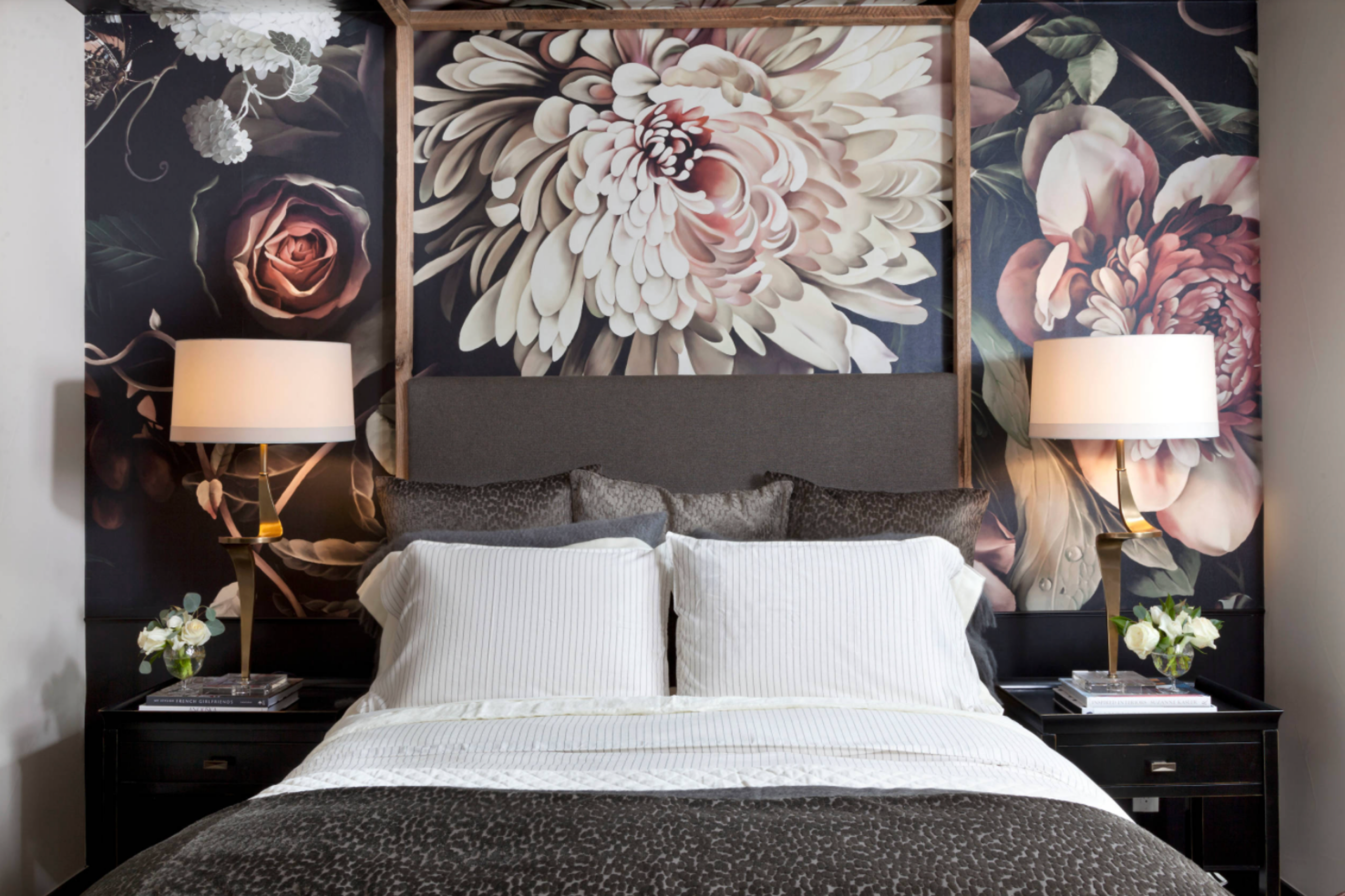 In this home trend by Post 31 Interiors, a serene and minimalist bedroom is adorned with soft, muted colors, and simple yet elegant furniture. The absence of clutter and the emphasis on clean lines and organization contribute to a peaceful and calming atmosphere, perfect for relaxation.
9. Statement Walls
Saying we need to uplift our spirits is an understatement. One of the home decor trends that are not stopping anytime is the statement wall. Now is the opportunity to do that statement piece or wall that you have wanted to do. Adding a decorative wall adds to your mood, and we all can use that. Whether you want to create a romantic getaway space or a bright space, I say do it! Add the wallpaper that you have always wanted to add. Wallpaper is on the uprise, and I don't see this slowing down. You can also create a statement wall with art or molding and even color. The accent wall is now transformed and elevated to a statement wall.
Statement walls provide opportunities that are great to test out textures, colors, shapes, and patterns. Also known as accent walls, they provide an easy and quick method to liven up the room, and based on what material you pick; they are able to be really low price. Feature walls might be high impact, though they don't have to be. Sometimes a slight design can inject only the correct amount of interest into an area without too much to handle the space. Whether you would like a huge change or a subtle improvement, a statement wall might be precisely the idea you need. Check out other top trends and you will definitely see the statement wall as part of it!
How To Keep Up With Interior Design Trends
Interior design trends come & go. In case you're redecorating your house, you might wish to look ahead to the subsequent fashion rather than decorating in the current fashion that may head out of style at any second. Below are a few strategies to keep in front of interior design trends.
Specific places, like New York and Hong Kong have numerous trendsetters. Living in suburbia (usually a few years behind chic city trends), examine what's on-trend in these towns and enhance your house appropriately. View lots of contemporary homes in popular places and choose good themes that you want to integrate into your house.
Rather than copying others and attempting to keep up with them, why don't you set your own interior design trends?
Be different. Be creative. Do what makes you happy. Make use of one-of-a-kind items. Stay away from mass-produced products from chain stores. Make your house like you—highlight your interests, heritage, and travels.
Other Great Articles to Read: