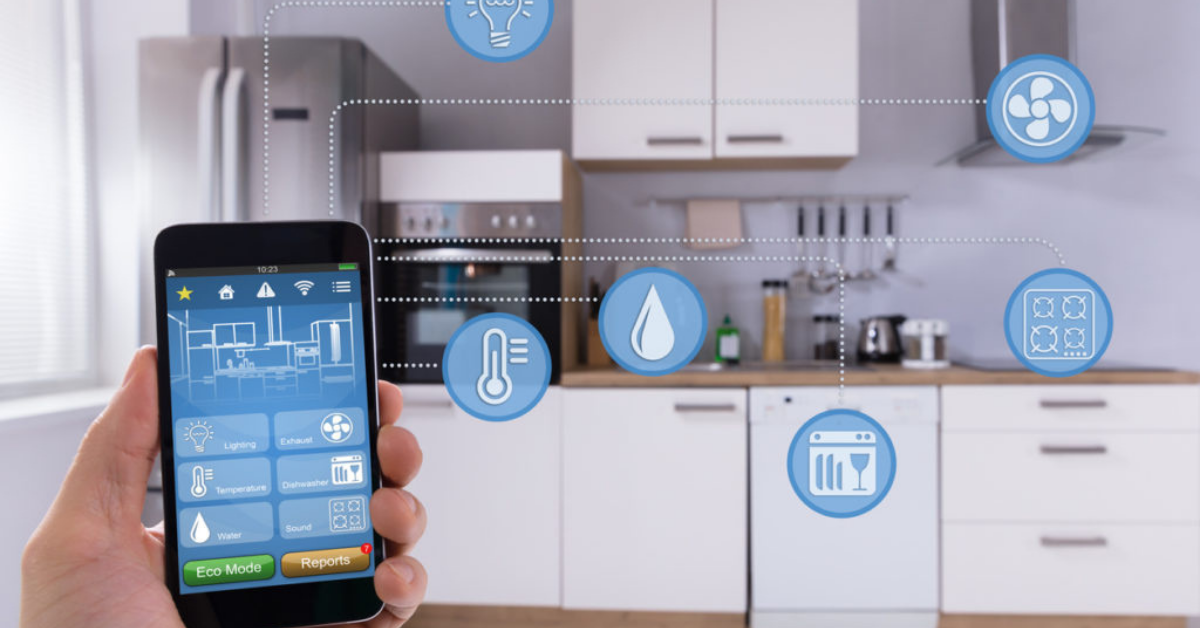 The domestic face of the IoT or Internet of Things is smart homes. Today, we've grown accustomed to connecting everyday devices in our homes to the internet to make our homes more comfortable, entertaining, economical, and safe. Enter the era of smart kitchen appliances!
This trend is expected to continue into the next decade, with research estimating that the smart home appliances market will grow from $55 billion in 2016 to $174 billion by 2025.
To put it another way, everything we see today in terms of connected, smart home appliances and applications is only the tip of the iceberg.
As the technology underlying this transformation in how we live becomes quicker and more powerful, we may expect home automation and artificial intelligence to provide domestic assistance in new and inventive ways. Below are some of the highlights of what to look forward to this year when it comes to smart appliances for home.
If you are shopping for best smart appliances, read on!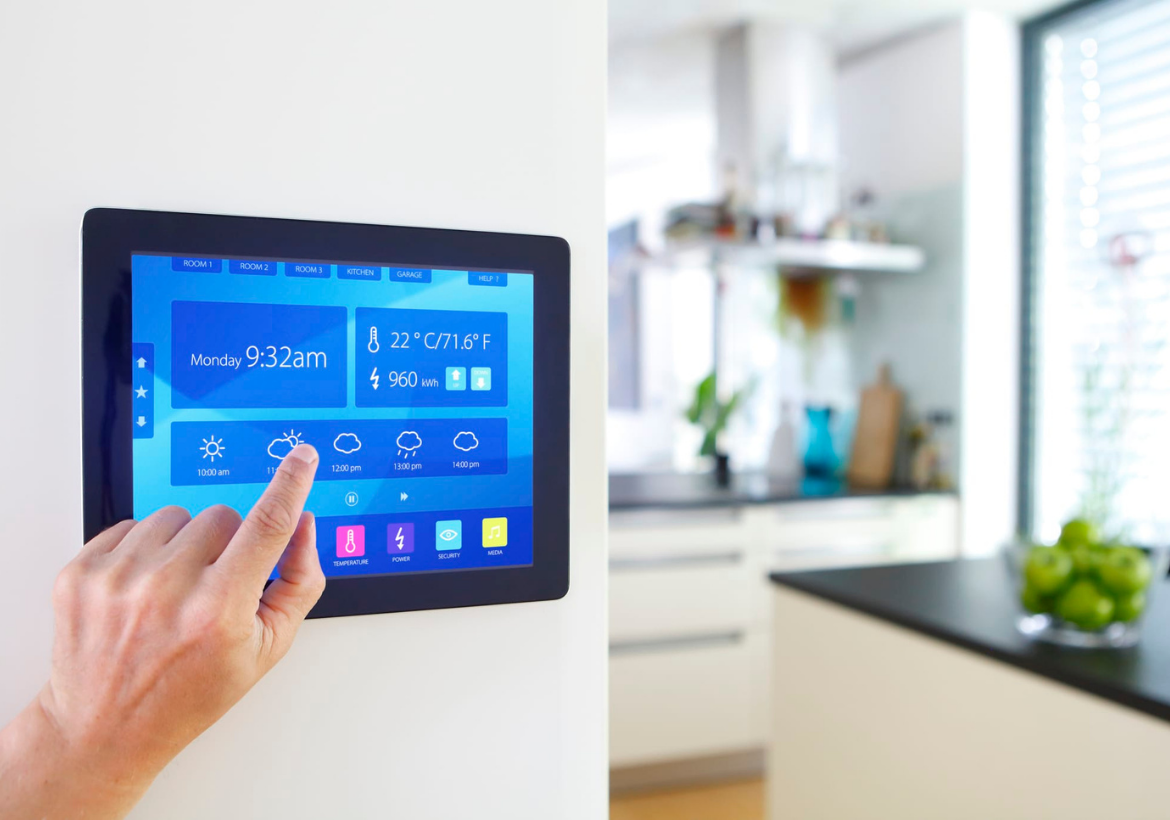 Technology is changing the way we live today.
Increasing Standardization
The conflicting range of platforms and standards is surely one of the challenges of putting up a smart home. Manufacturers of smart home devices must increasingly ensure that their products and services will work on platforms provided by Amazon, Samsung, Google, and Apple in order to capture the largest customer base. And consumers face the risk of becoming "tied in" to a specific network provider, which can often limit their options if a particular tool or device they require does not play well with their preferred platform.
There is also the inconvenience of using a slew of different applications to set up and control all of the various gadgets from various manufacturers in your smart home.
Using a mishmash of different solutions can also lead to security flaws, so it's exciting to see plans from Google, Apple, and Amazon collaborate to build a set of standards to make smart homes simpler and, more importantly, safer. Moves like this to make it easier to develop and sell solutions that would work with the several available smart home systems will become more widespread over the coming decade.
When it comes to home electronics, the term "smart" is frequently abused. Lights that can be controlled by your smartphone, automated window blinds, and video doorbells are all lovely additions that can make our homes more pleasant or safe.
However, simply because a household appliance is connected to the internet does not make it "smart" – a better name for much of the technology we've seen thus far is "connected home."
This is expected to change over the next decade as more gadgets begin to use natural language processing, machine learning, computer vision, and other technologies capable of thinking, making judgments, and learning.
Sure, some gadgets already do this — Nest and Honeywell smart thermostat systems employ machine learning to adapt their behavior to the people of a house, based on watching and then imitating their patterns. This year, we may expect more AI-powered technologies integrated into home security systems, such as facial recognition. We'll also see more refrigerators in smart kitchen appliances that employ computer vision to "see" what's inside and machine learning algorithms to forecast what you'll need to get – and then place the order themselves. They call this Fridge viewing or Instaview (what's inside the fridge).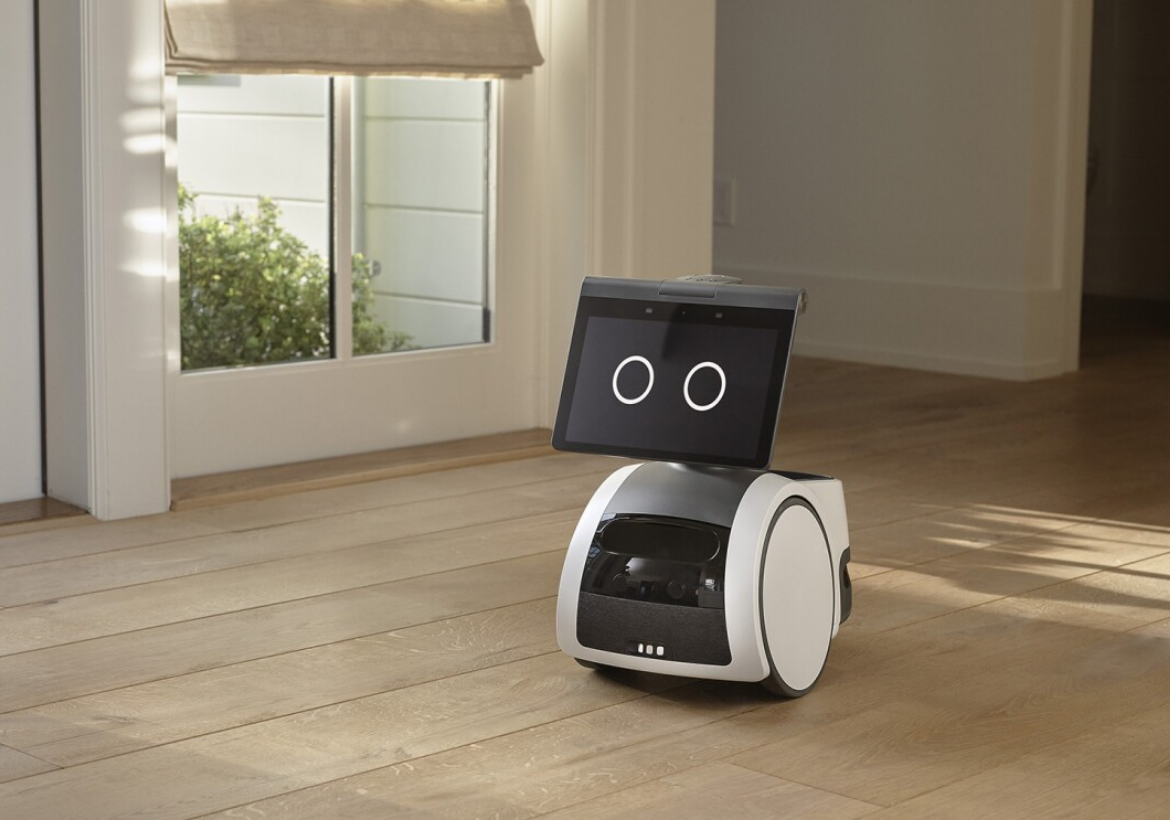 Meet Astro, a home robot like no other!
Household Robots
This movement began with robotic vacuum cleaners and lawnmowers. However, as artificial intelligence progresses, we can expect them to become smarter and capable of assisting us with a broader range of tasks.
All sorts of use cases for robots such as LG's CLOi, Trifo's Lucy, and Jetbot 90 vacuum are being investigated, ranging from cooking and cleaning to companionship and healthcare.
Domestic robots foresee a future in which machines would perform day-to-day duties, freeing us up to spend our priceless time on things other than house chores & routine maintenance. They will also provide a reassuring pair of extra eyes for the elderly and disabled, able to call for help if they think someone has fallen or assist with mobility around the home.
While fully humanoid robotic butlers are unlikely to be in most homes for some time, autonomous, mobile robots will surely become more widespread, useful, and affordable, as several corporations strive to build the most valuable and commercial goods.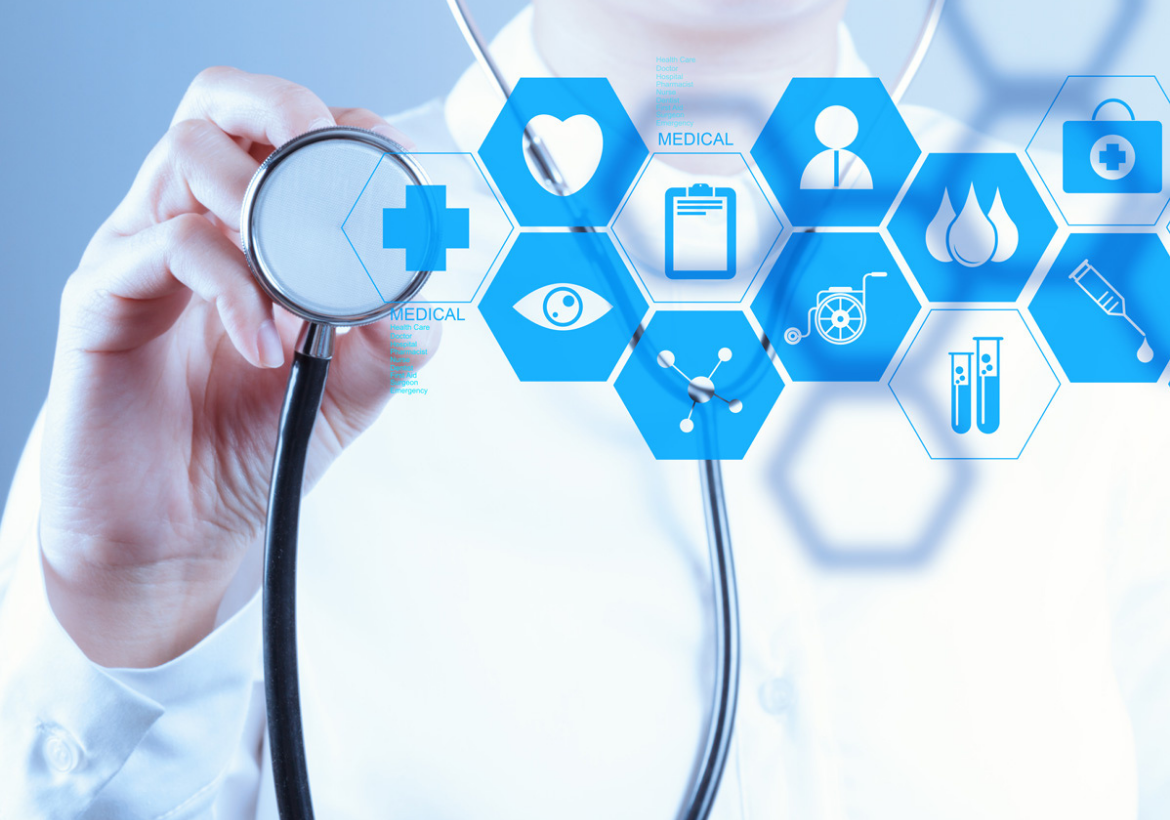 Feel safe inside your home with AI diagnosing your general health.
Smarter In-home Healthcare
In-home smart healthcare has the potential to alleviate some of the strain placed on traditional healthcare channels – doctors and hospitals – as a result of rising life expectancy and an aging population.
Some of this will be accomplished by preventative measures, such as wearables that assist us in leading a better lifestyle by tracking our activity levels, sleep quality, and nutrition. Other gadgets will provide interventionist services, such as remotely connecting with medical practitioners, alerting caregivers when an older person falls in their house, and even diagnosing ailments using AI.
The current Apple Watch can perform an electrocardiogram (ECG) to detect patterns or irregularities in heartbeats that may be early warning indications of sickness. Over the next year (and beyond), this type of technology will become more ubiquitous, eliminating the necessity for outpatient appointments. Data acquired by smart home devices in the house will become increasingly relevant in the medical industry as it may provide 24/7 insights into the state of patients in their "natural environment," away from the strains of clinics and hospitals.
Faster Networks Translate Into Smarter Houses
With the global implementation of 5G and upgraded WiFi technology such as WiFi 6, smart home devices will be linked via faster, more powerful networks, allowing better access to data and processing resources in the cloud.
5G, specifically, has the potential to transform the delivery of IoT services – including smart home technology – by allowing devices to operate without the use of wires and connections while requiring very little power. It also allows for considerably more devices to be linked at the same time than was previously feasible with older mobile network standards. This will be critical as houses in densely populated areas continue to be filled with an increasing number of devices, all of which are hungry for data bandwidth. Similarly, WiFi 6 outperforms prior standards in allowing devices to handle competing network access requests.
Faster networks do not only imply faster data transfer between devices or between devices and the cloud. It also means that more sophisticated applications leveraging larger, quicker data streams are possible. Smart thermostats and automated security systems will have access to more diverse and up-to-date data to create the predictions on which their usefulness is based.
Smart Home Appliances To Watch Out For
Whether you're a tech expert, a design enthusiast, or simply searching for ways to improve your home life, CES 2023—one of the world's most significant tech events—was packed with innovation revelations and visions for the future of living as we know it. While deciding where to start with smart kitchen appliances and the greatest home gadget purchases might be difficult, our editors have narrowed down the top smart kitchen appliances to watch this year. From WiFi-enabled faucets that ensure your bath ritual is flawless every time to the world's first home smart doors, there is a plethora of exciting smart kitchen appliances on the horizon in 2023 that will enrich, elevate, and simplify our daily lives.
Although not all of these interesting, smart kitchen appliances are currently available in the United States, we believe that all of these new features are worth keeping an eye on this year while we wait for them to be ready for usage in our homes. We like the following smart kitchen appliances because they promise to be user-friendly regardless of how familiar you are (or aren't) with cutting-edge technology.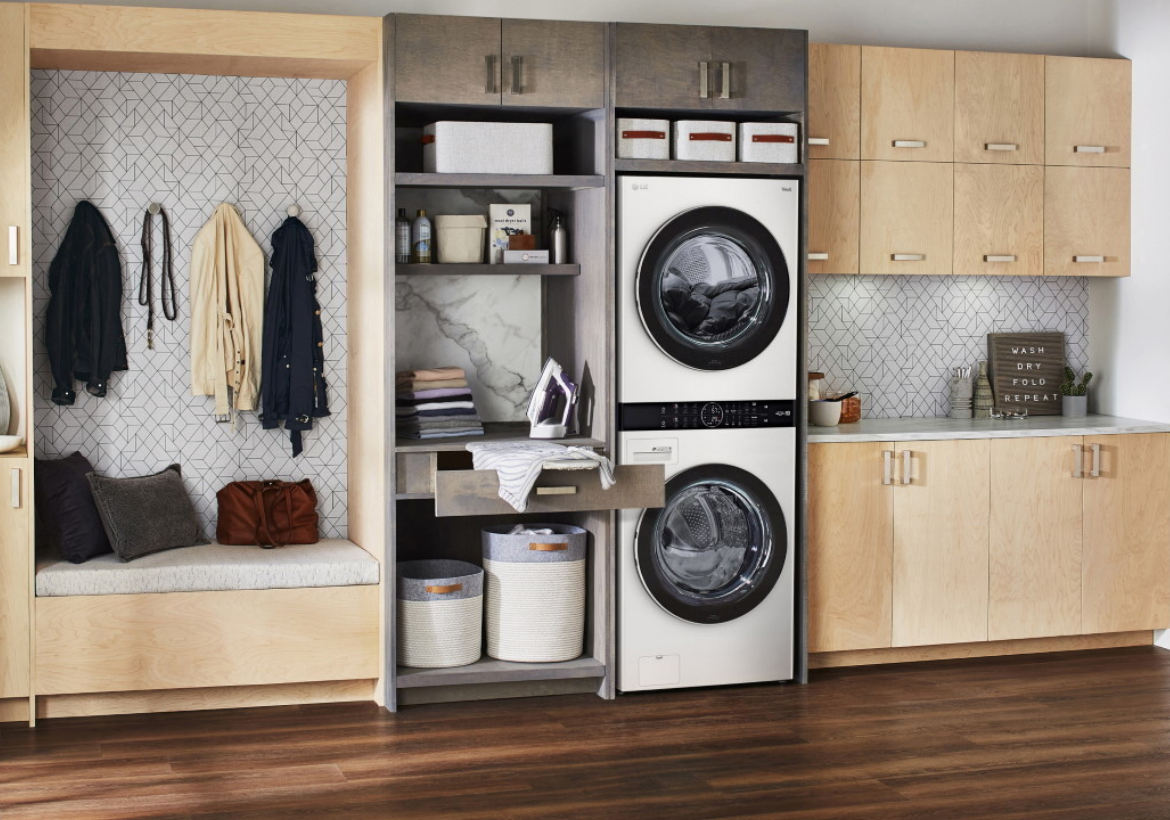 LG combined washer and dryer to create a tower.
AI-Powered Laundry
LG's latest WashTower laundry washer and dryer set use Artificial Intelligence Direct Drive (AI DDTM) technology, making laundry more convenient than ever.
The new WashTower can detect load size, fabric type, and even how dirty a piece of clothing is, then use the appropriate amount of detergent and wash method for delicate care. The new washer also uses LG's steam technology to ensure that clothes are always refreshed and clean. The Smart Pairing feature transfers data from the washer to the dryer to recommend the best drying cycle. Your clothes and linens will appear better than ever.
Hands-Free Handles
Following a pandemic, many of the most important topics in technology revolved about creating fewer paths for germs to spread. Moen's elegant Smart Faucet and eToilet are two of the most recent developments that help prevent the transmission of illness. Also, Kohler has a touchless flush system.
The Smart Faucet lets users adjust the temperature and flow of water using simple hand motions, and one version is created without a handle. This device is also voice-activated, giving the consumer more freedom and customizing possibilities. This product will work in conjunction with Moen's Smart Water products, which help with winterization and burst protection.
The 5 Series eToilet is particularly appealing due to its auto-close and flush features, as well as its ability to pre-wet the bowl before use, allowing the toilet to stay cleaner for longer without the use of chemical cleaning chemicals. There's also a deodorizing system to keep the entire space smelling fresh.
Smart Blinds Of The Future
Smart blinds are not a new concept, but Eve Home's MotionBlinds, created in partnership with window coverings specialist Coulisse, are the first connected blinds and shades motors to support Thread technology and function seamlessly with Apple HomeKit and Bluetooth.
The product is user-friendly and facilitates installation: simply scan the HomeKit configuration with a smartphone. Furthermore, the MotionBlinds protect user privacy because all data is saved on the motor rather than in the cloud. Eve MotionBlinds are now available at SelectBlinds.com.
Do-It-All Air Purifiers
LG is reimagining air purifier technology by developing a sleek, multifunctional appliance that functions as a purifier, fan, and heater. The PuriCareTM AeroTower Air Purifying Fan delivers clean filtered air while providing a tailored heating or cooling experience.
Solar Power For Home Entertainment
The future of at-home parties is bright, thanks to the latest home entertainment innovations. New technology, such as Mahyt's HeartMotion and Samsung's Eco Remote, which was first announced in 2021 but has since been updated for 2023, demonstrate that solar-powered products will rule the market in the future years allowing the party to continue indefinitely. Both gadgets do not have to rely entirely on solar power because any form of a light source can power them—and the Eco Remote can even be charged via WiFi routers.
Feel safer whether you're inside or outside the home with new smart doors.
New Smart Doors
Cooperation between Masonite, Ring, and Yale Home is one of the most inventive home security solutions to come. The powerhouse team introduced the M-Pwr Smart Door, the first residential exterior door to incorporate power, a video doorbell, lighting, and a smart lock into the door system. These doors, which combine Masonite's top-tier fiberglass doors, Ring's popular doorbell security system, and Yale's smart locks, are unquestionably the future of home protection.
When fully charged, an emergency backup battery can power the door for 24 hours in the case of a power loss, and special technology guarantees the door is always connected to the home's electrical system and wireless internet network.
Make Any Room A Movie Theater
Samsung smart appliances never fail to amaze us. Its Freestyle projector is fashioned after an old-school stage light while containing all the bells and whistles of the future. The little device links to Bluetooth, transforming any location into a full-fledged movie theater. The 180-degree design enables users to point, play, and enjoy a large screen while also providing 360-degree sound for a superior movie experience. The Freestyle can also access streaming apps, play a preferred song, and use voice assistants.
Smart Doorbells
Not only are front doors getting the home security treatment. Smart doorbells, which have grown in popularity as a source of home protection technology, are becoming even more beneficial. Eufy Security has introduced the Video Doorbell Dual, which features one camera that can catch a visitor's face and body and another camera that can watch packages left on the doorstep to defend against porch pirates. The manufacturer has also announced the release of the Garage Cam, which combines a garage door controller and a security camera into a single device.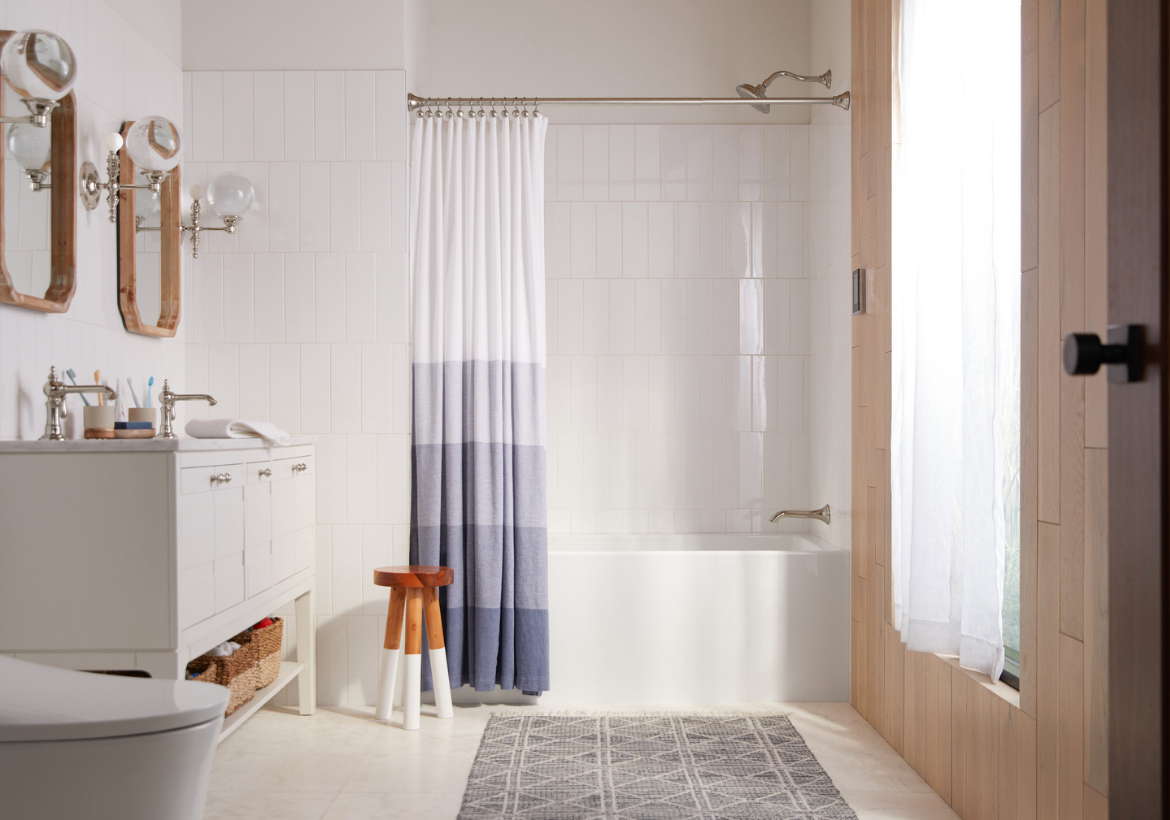 Kohler's PerfectFill creates the perfect temperature for your bathing experience.
Self-Care Rituals Enhanced By Technology
It's only logical that the self-care sector is also experiencing a digital makeover. Kohler's PerfectFill smart bathing technology employs a built-in voice assistant to ensure your tub's water is at the right depth and temperature—it can even control how a tub drains.
Of course, the PerfectFill technology announcement follows on the heels of Kohler's product reveal last year: the smart Stillness Bath, which will ultimately hit the market in 2023. This contemporary freestanding tub combines water, light, fog, and fragrances to provide a spa-like, transportive bathing experience.
Other Great Articles to Read: