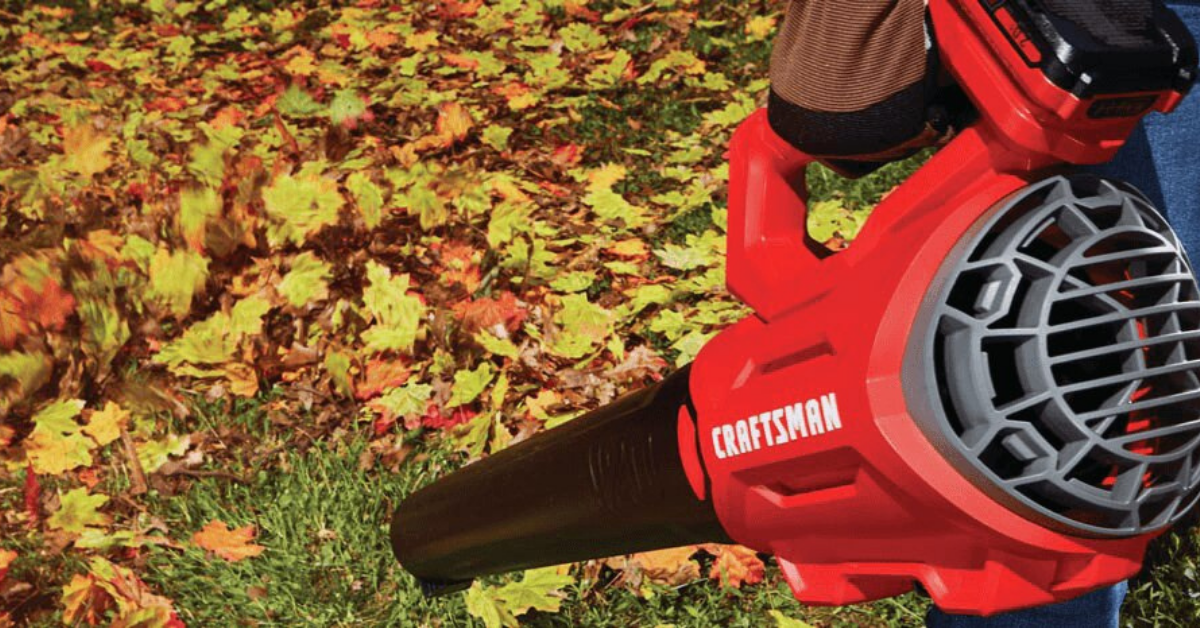 The landscape (pun intended) of the outdoor power equipment sector is fast changing due to battery-powered equipment. This electric outdoor power equipment can be easy to maintain and use because there is no gas or oil to mix and no cable to limit the range of your equipment. Before, there were few cordless outdoor power equipment options. Almost every power tool company and power tools brand now promotes its own cordless outdoor power equipment range.
We're going to go over the major manufacturers and their battery-powered tools, which you can get at your local DIY or hardware store. If you're starting from scratch & looking for outdoor power equipment, check our best battery powered outdoor lawn equipment recommendations below.
Lawn Mower
The classic outdoor power tool has gone even more high-tech with features like cruise control and self-direction. Eco-friendly reel mowers are also available and becoming increasingly popular.
Mowers come in walk-behind, riding, and self-directed types, and you can select between gas, electric, or battery power.
EGO is a well-known, high-quality power tool brand, and this cordless mower does not disappoint. This mower has a 20-inch deck and a high torque motor that gives it power comparable to gas-powered mowers.
See our Best Electric Battery Powered Lawn Mowers review here.
Hedge Trimmer
Battery-powered hedge trimmers are less harmful to the environment than gas-powered trimmers and allow you to trim freely away from an outlet. They are, however, frequently more expensive than similar corded ones.
While battery-powered devices are more practical, they are typically less powerful than electric corded or gas-powered units. Remember that batteries will discharge as you work, so long periods of trimming may be interrupted by charging time. Consider obtaining an extra battery to ensure that your work is not disrupted when a battery dies.
Ryobi is one of the leading makers of electrical power tools. The 7.5-pound RYOBI 22-Inch 18V Cordless Hedge Trimmer comes with 22-inch dual-action cutters. It includes an 18-volt lithium+ battery pack & charger. The Ryobi Hedge Trimmer has a 3/4-inch cut capacity, a wraparound front handle, and a rotating rear handle for precise cutting at any angle.
See our Best Electric Hedge Trimmers review here.
Electric Blower
Toss your rake aside and use an electric leaf blower to give your body a break. Look for many types: Backpack-style models fit into a harness that you wear on your back and are more convenient to operate, especially if you're blowing a large area. Handheld variants are more popular and convenient since they are frequently lightweight.
For increased versatility, search for models with vacuum and leaf shredder attachments—you'll have numerous tools in one!
RYOBI is known for producing industry-leading battery-powered gadgets, and the Cordless Jet Fan Leaf Blower is no exception. This leaf blower has a clearing capacity of 550 cubic feet per minute (CFM) and a top speed of 125 miles per hour (MPH). It also operates at 59 decibels, which is quieter than a hairdryer! This cordless leaf blower comes with a charger and a single 40-volt battery that typically lasts 30 minutes or more per charge.
See our Best Electric Leaf Blowers review here.
Chain Saw
For tree maintenance and cleanup, a good chain saw is needed. Select a model that is big enough to chop the kind of branches you'll be dealing with while remaining light enough for you to utilize comfortably.
Although gas-powered saws are the most powerful and efficient, they are also the noisiest and heaviest. They also require a gas-oil combination. They are also often more expensive than comparable electric or battery models.
The CRAFTSMAN CMECS614 Chainsaw is another contender for the best chainsaw available. This Craftsman chainsaw efficiently and rapidly slices through a heavy wood thanks to its powerful 8-amp motor. It includes a 14-inch bar and a strong chain that can cut a thick and dense tree trunk.
See our Best Chainsaws review here.
Pressure Washer
Blast dirt & scum from siding, decks, ponds, and patios using a compact pressure washer. Models exist in various sizes, so consider what you'll use them for before purchasing one.
Selecting between cold-water and hot-water washers: Hot washers usually are more expensive, but they are superior for dealing with filthy areas. If portability is essential, choose a gas-powered type over an electric model.
Electric power washers are easier to maintain (no oil changes required), but you must keep them close to an electrical outlet. The Sun Joe Electric Pressure Washer, which generates 2,030 psi at 1.76 gpm, is one of the most highly regarded electric-powered versions these days. This low-cost device comes with two detergent tanks and five quick-connect spray tips to help you with a variety of cleaning activities.
See our Best Electric Power Washers review here.
Electric Weed Wackers
When sculpting bushes, use a power trimmer to save time and effort. A type with a heavy-duty blade will allow you to cut branches that are too thick for ordinary pruning shears, avoiding the need to shape your hedges with multiple instruments.
Electric units are more powerful than most battery-powered choices, but they come with a wire, limiting your range. Look for lightweight models to reduce arm fatigue; some even include vibration-damping mechanisms. Look for a model with two flat blades rather than one for the most power.
The BLACK+DECKER ST8600 has a narrower cutting course and slower RPM than the BLACK+DECKER BESTA510. The corded weed eater's 7700 RPM, 5 AMP motor, and 13-inch cutting swath make it easy to clean up areas missed by the lawnmower.
See our Best Electric Weed Wackers review here.
Conclusion:
For the longest time, homeowners with yard maintenance but need small outside footprints had two options for gas-powered outdoor tools: hire a lawn care service or use corded outdoor power equipment.
If you don't like to pay for a lawn care service and don't want to deal with the tangles and dangers of running corded equipment around your home, battery-powered equipment may be the solution.
Cordless outdoor power equipment manufacturers offer a tool for practically any outdoor place, no matter how small, in various sizes and power outputs. For instance, if you need to keep your lawn in good form but don't have a lot of room, a 20V trimmer can be just what you need!
If you need an electric outdoor power equipment, we hope that this list will help you get the best battery powered outdoor lawn equipment for your needs.
Other Great Articles to Read:
To view our Amazon Associates Disclaimer, please click here.