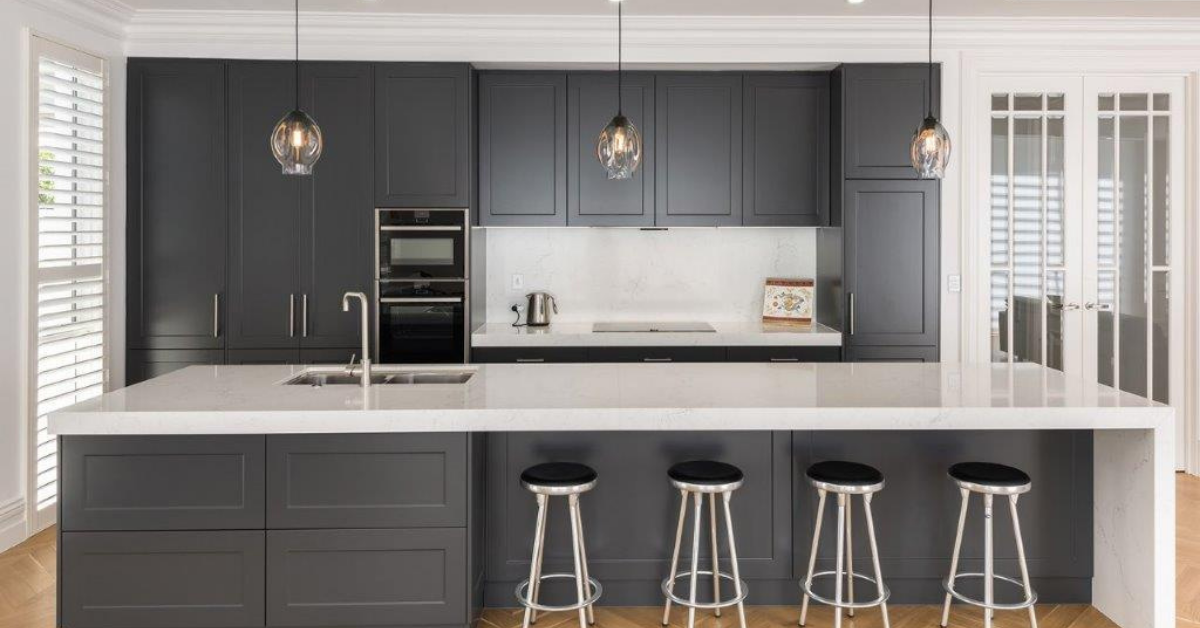 If you are planning a kitchen renovation, one of the things you may be wondering is, "How long does a kitchen remodel really take?" Whether you want to know so you can plan an event, or you simply just want to know when your home will be back to normal; here are a few guidelines and a realistic schedule you can refer to.
The most fun you'll probably have is planning your new kitchen and how you want it to look. The design phase allows you to pick and choose your new appliances, flooring, countertops, paint colors, and one of the best parts – new kitchen cabinets.
Take a look at this post regarding the "The 6 Best Kitchen Layouts to Consider for Your Renovation" before you order your cabinets.
Once this is done, you're ready to move to the actual remodel of your kitchen and this is the part where you need to know how long everything will take.
Kitchen Remodeling Timeline
The average US kitchen makeover takes 6-8 weeks, provided you deal with a reputable contractor with extensive experience with building, installation, plumbing, and electrical renovation.
If you do it yourself or choose a less expensive, less experienced contractor, you may expect the kitchen renovation project to take significantly longer.
Here are some general estimates regarding the expected timeline:
• The average kitchen makeover in the United States takes 6-8 weeks.
• Larger or more intricate kitchen remodels may take 10-12 weeks.
• Complete, large kitchen remodeling projects will take longer, sometimes ranging from 3-5 months in total.
The kitchen is a highly sophisticated section of your home, requiring substantial electrical wiring, plumbing, and appliances, as well as sturdy flooring, cabinets, countertops, and much more.
The more of these design elements you choose to replace, the longer your kitchen remodeling job will be stretched out and delayed, thus for longer remodels; you'll have to find alternative food and cooking arrangements.
It can be nerve-racking!
Make sure you're ready for kitchen remodeling.
Why Are Kitchen Remodels So Time-Consuming?
Kitchen remodels take so long because so many things must be changed in a small period. Most other rooms in your house have very simple needs: heating, electricity, and four walls. Their timeline is both quick and predictable.
This is not comparable to a kitchen.
Your kitchen requires heating, electrical wiring, extensive plumbing, a sturdy cabinet set, long-lasting flooring, appropriate countertops, all built-in appliances (ovens, microwaves, and so on), and it must be planned so that the area can be used effortlessly.
You must first prepare and demolish your old kitchen before you can begin the process. This is especially hard if you're changing the layout of sinks and ovens, which necessitates completely reworking the electrics and plumbing system to make sense with the new project design.
As a result, the time frame for a kitchen installation is substantially longer and susceptible to change!
Removing Your Kitchen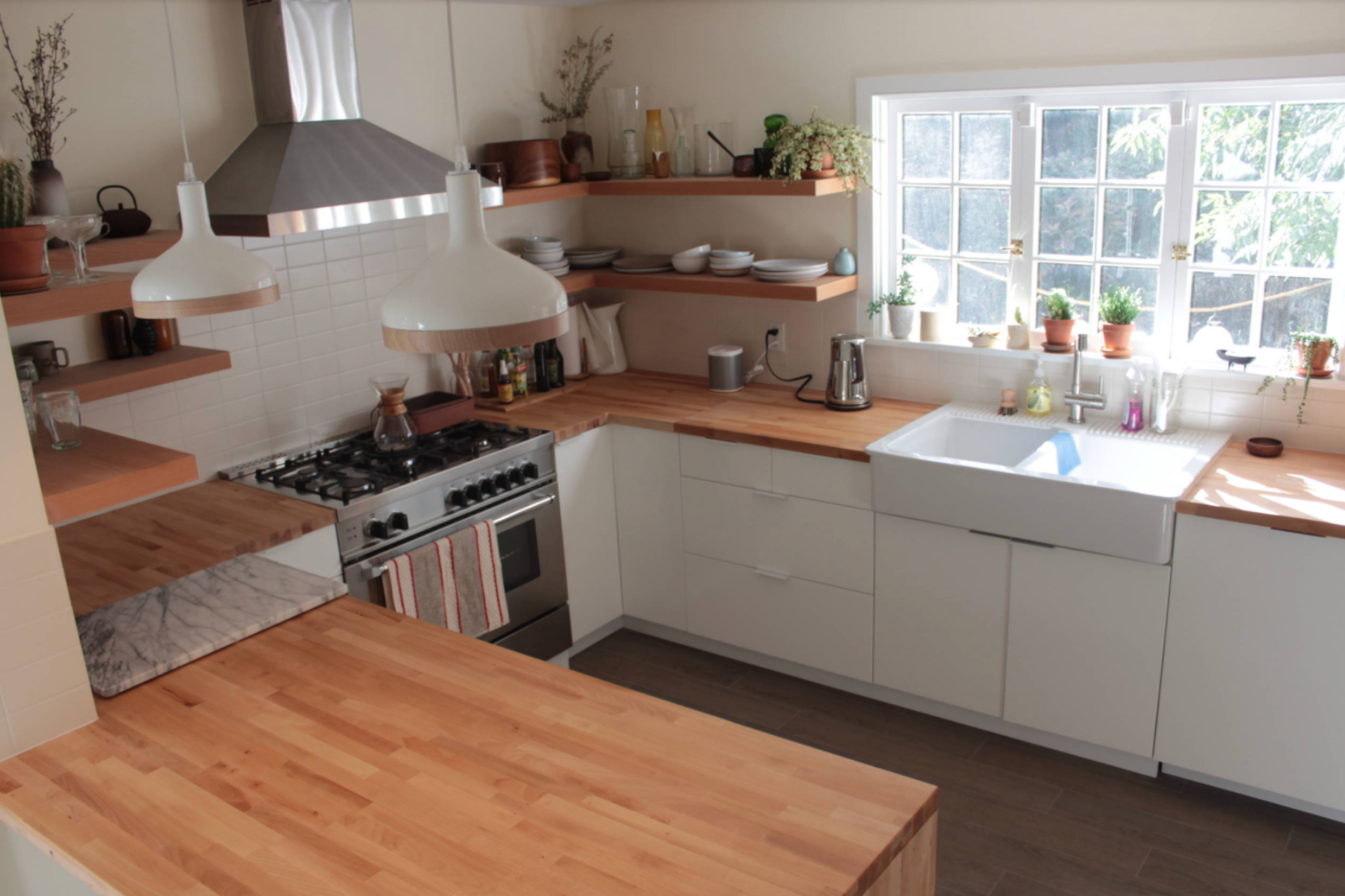 The first step after you have made all of your design decisions is for the existing kitchen to be taken out. This demolition phase includes removing your existing cabinets, flooring, countertops, and appliances. This will typically take a couple of days or so and prepare your kitchen for your new look.
Marking Everything
One of the important aspects of remodeling a kitchen is knowing where everything is. From electrical outlets to appliance power feeds, this all has to be marked out and cut-sheets added for the electrician.
When making a plan for your design, take a look at this article "Easy Steps for Designing the Perfect Kitchen Island".
Mechanicals Installation
This part takes a little less than a week's time and involves the part where the HVAC, plumbing, and electrical is installed. The plumbing will take a day or two, the HVAC takes approximately a few days, and the electrical takes about two days on average.
Flooring and More
Now it's time for the installation of the insulation and drywall. During this phase, the drywall will be prepped, installed, and primed so that your kitchen is ready for the next phase of the remodel. If you plan to have a new floor installed, this will take place during this phase of the remodel.
Now, what kind of floor you choose will be a deciding factor in the time it takes to complete. For instance, ceramic tile can take around three to four days to complete and wood flooring may take up to four to six days. These are averages but it does give you an idea of the time frame.
Counter Tops and Cabinets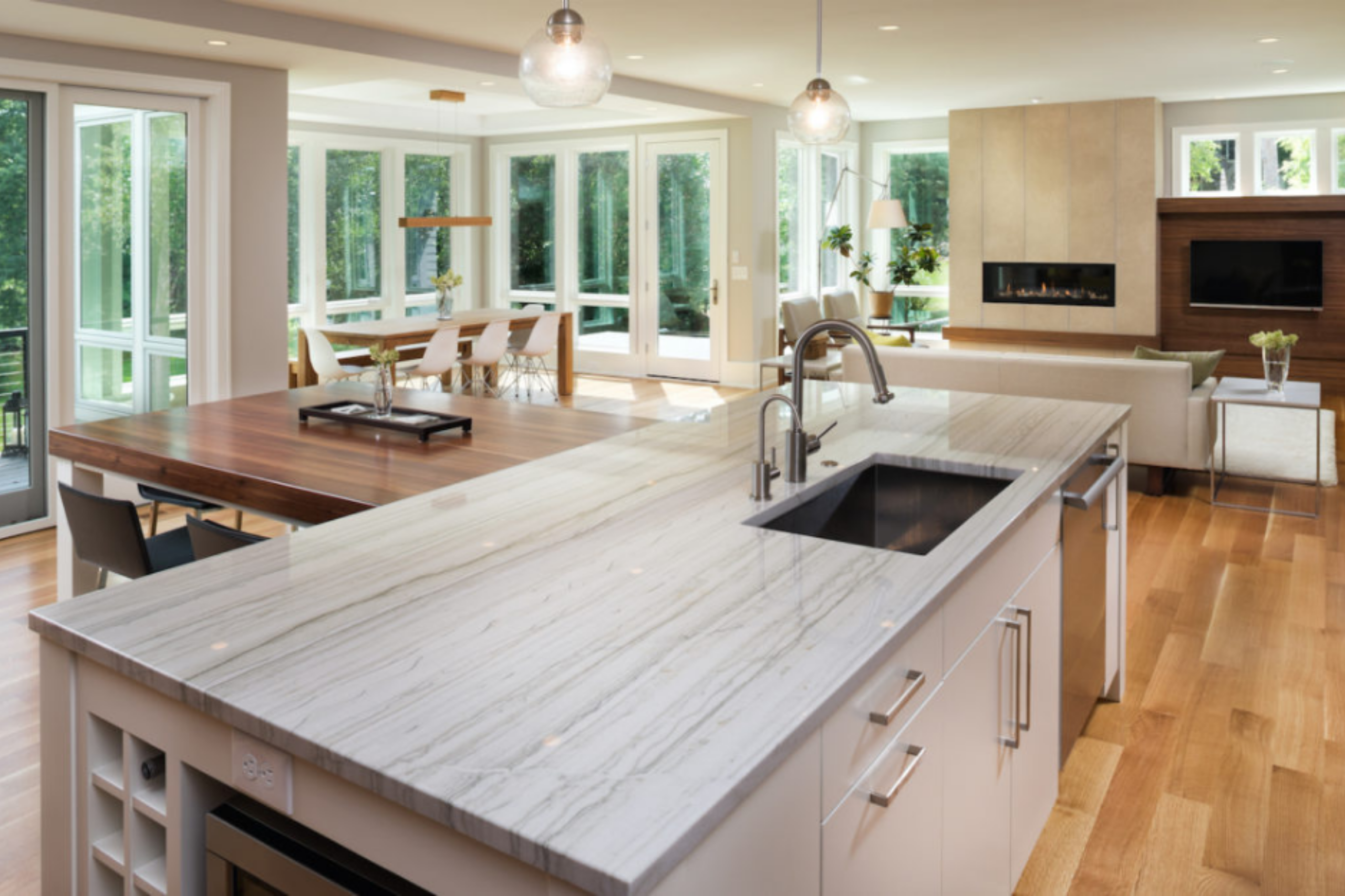 Now it's time for one of the most exciting parts of your kitchen remodel and this part means you're nearing the end and almost ready to be finished. The cabinets are fitted to make sure they're perfect, without gaps or unevenness.
If you are installing granite countertops, they are fabricated which takes around 10 days. Once they are fabricated, the slab is created, delivered, and installed.
Almost Done
Now comes the part where your hardwood floors are finished, the plumbing fixtures are completed, the final trim and your backsplashes are done, and painting is started and completed. Your kitchen remodel is now in the homestretch and it's almost ready for you to use.
Final Phase
The final phase of a kitchen remodel includes the installation of your electrical fixtures and new appliances. Once that is done, the clean up is completed and you can finally use your new kitchen.
The total length of time for a kitchen remodel varies from site to site but plan on about a six to eight-week time frame for an average kitchen.
If you're ready to start planning your new kitchen remodel, we are here to help. Simply contact us and we can make sure you have an effortless experience and most importantly, a brand new kitchen.