Wheaton Kitchen, Bathroom and Basement Remodeling
Chicago Suburbs | Dupage County
Home Remodeling Wheaton IL
If you're in the "we're only thinking about it" phase, then you have taken the first step to improving your home to better fit your needs; and there are definitely a lot of things to think about. Remodeling your home to make it a more comfortable and appealing is one of the main reasons why homeowners call us. Don't get us wrong, the process of remodeling can be a very noisy, lengthy, unsightly procedure and demands extensive planning and a lot of patience; but Sebring can definitely help to make it a more pleasant experience with a beautiful finished product through renovations.
Wheaton Remodeling Pictures
Naperville IL Master Bath Remodel Project Photos
Bryan Sebring
2023-09-25T13:34:25-05:00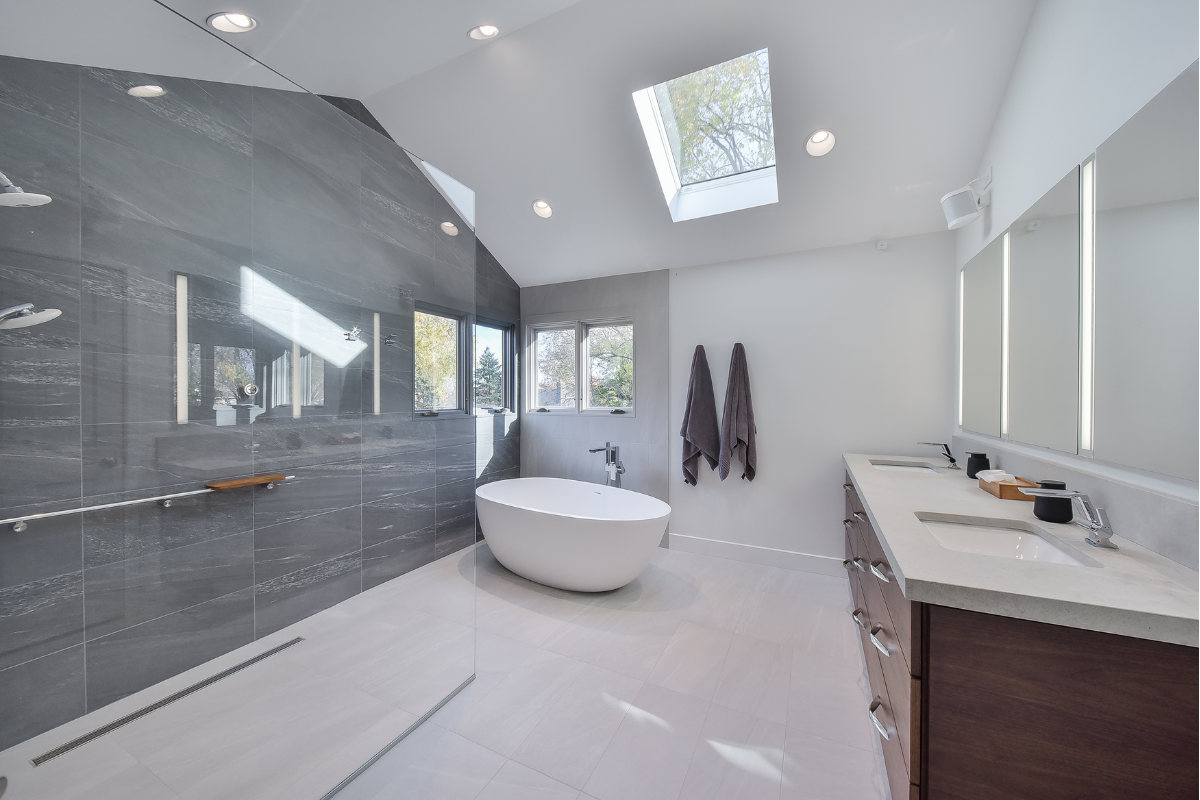 Wheaton Remodeler Reviews
" As soon as I had a meeting with Bryan Sebring and he drew up an initial proposal, I knew I was done shopping for contractors. When you meet someone that you know you can trust implicitly to assist you with major decisions and send you to good suppliers, and whose staff you can trust in your house for 8 weeks without any homeowner supervision, your decision transcends price… "
" I would highly recommend Sebring! All those that were involved in my home remodel were both professional AND nice. Bryan provided all services that were expected and on some occasions went beyond with what was necessary just to make us happy. Thanks Sebring! "
" My experience with Sebring felt right from the start – I felt comfortable and at ease from the first meeting and throughout the entire project. The entire team was extremely friendly and professional and always helpful! They were prompt in answering questions and returning calls and very accommodating. They were clean and courteous and respectful, which I truly appreciated. I would definitely recommend using Sebring!! "
" We used Sebring to remodel our bathroom. They were very professional and the end result is just beautiful! Everyone was prompt, courteous and very skilled. The price was very fair. Justin, in particular, went out of his way to make sure everything was perfect! I highly recommend Sebring! "
Wheaton Kitchen Remodeling and Kitchen Design Wheaton IL
The kitchen is the heart of every home. It is among the most commonly used rooms and you should always be proud of it. It is also the space where you experience some of the most comforting moments–from sipping coffee in the morning to sitting around your kitchen island with your family sharing the day. So, how do you create a completely new look in your kitchen to make it more vibrant, inviting and multi-functional? The answer is superb design kitchen Wheaton remodeling. You only need to hire Sebring who will ensure your new Wheaton kitchen design matches your individual tastes and reflects the style of your home. It's not a walk in the park, but we can make it happen. You can check our kitchen design gallery for kitchen remodel inspiration.
There is no denying that the kitchen is the busiest space in the house whether you are living by yourself or with your family. The kitchen is the heart of your home, from the coffee you make to get out of that agonizingly delightful sleep every morning to the final glass of water you take every night. It is clear why, like life, kitchen design need a breath of fresh air, or just a new coat of paint.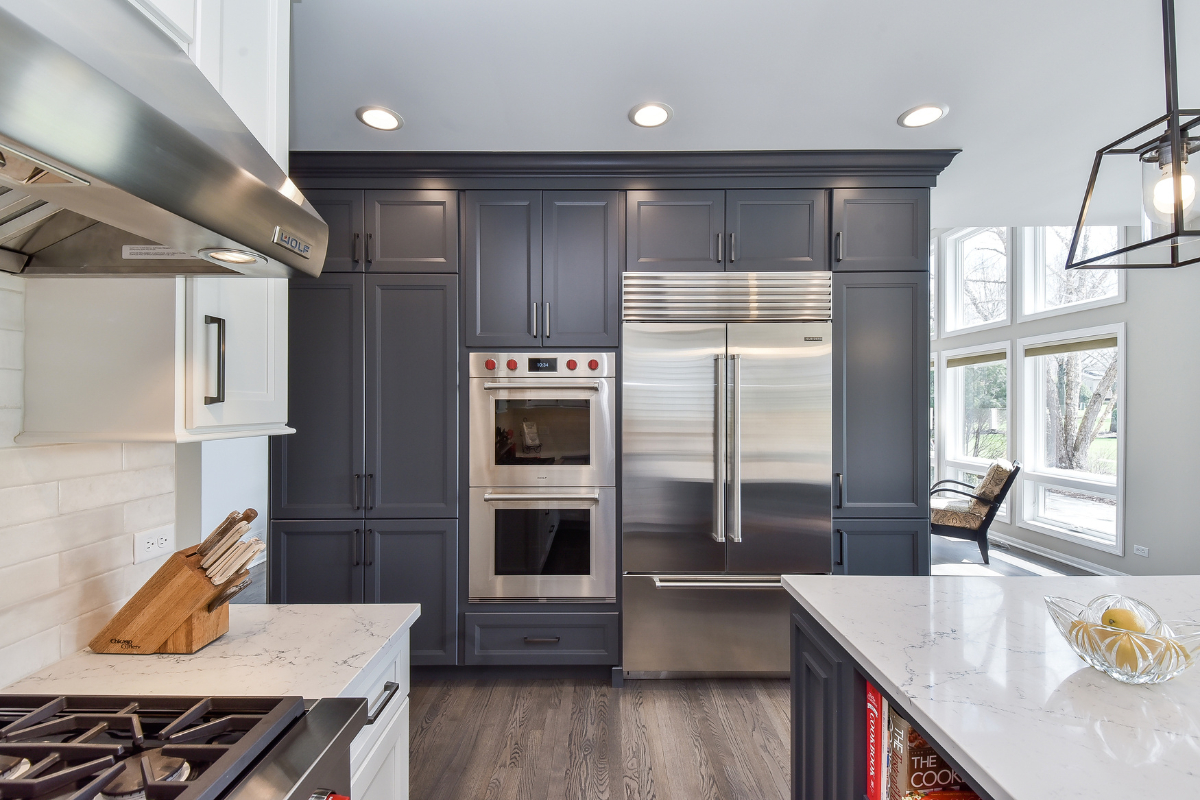 This is the right place to start, especially if you have been considering a Wheaton kitchen remodeling project. Sebring has the necessary expertise and experience to guide you throughout the process. We will help you redesign and remodel your kitchen with high quality products. Our team consists of experienced craftsmen who are supervised by knowledgeable project managers. Our design layouts and plans will turn your old kitchen building into a more functional working space with a higher aesthetic value. It's definitely not your average kitchen home remodel.
Why Choose Sebring for Your Wheaton Kitchen Remodel
Our team will do its best to include all your needs for a perfect kitchen remodeling design. You only need to list all the features that you want in your kitchen, and we will look at them and help you come up with a perfect design for your kitchen. Consequently, it doesn't matter if you want to remove some walls for a more open kitchen design, because our team will assess your kitchen to determine if it is feasible.
We have completed a wide range of kitchen remodeling project in Wheaton IL and DuPage County. You can rely on us to provide a full kitchen remodeling service that will definitely result in sensible functionality and excellent design. Some of the featured projects we have completed include the installation of cabinets, countertops, sinks, faucets, and kitchen islands for the perfect view.
We look forward to working with you to help you remodel your Wheaton kitchen with ideas and features that will impress. We can provide you with customized design options that satisfy your individual requirements. We understand that you spend more family time in the kitchen. Subsequently, we will enhance smooth mobility from one point to the next while taking all your needs into consideration. Is your kitchen space limited? Do you want an updated look in your kitchen? Then try our services today. We will listen to all your concerns as well as the features that you want in your new kitchen.
If you are looking for professional help in remodeling and designing your kitchen, you don't have to look any longer. Give us a call today and we will talk with you about your new kitchen ideas. At Sebring, we always keep your budget in mind which allows us to have a more sensible conversation right from the beginning. Feel free to download our E-book: Remodeling 101. The E-book is free and it will really help you when looking for the best Wheaton kitchen remodeling contractor.
Wheaton Bathroom Remodeling
Have you have been putting up with a bathroom that doesn't meet your needs? When you are taking a shower or a soak in the tub, are you struggling to relax because of all the problems you can see? If the answer is yes, make a list of everything you would change and contact Sebring. We promise to provide the best bathroom remodeling in Wheaton, IL. We provide a great range of services and we have a great team of experts for the perfect transformation of your Wheaton Illinois home.
Contemporary Bathroom Design Wheaton
Bring your tired old bathroom up to date with some contemporary bathroom design. A modern bathroom needs more than just some paint to liven it up and our experienced bathroom designers at Sebring have many wonderful ideas to bring your outdated room into the 21st century. We can start by adjusting the décor with materials that suit your space and tastes. Glass tiles can open things up while ceramics can add a splash of color. If you have space for a counter top, why not choose from the different stone surfaces we provide. From there we can look into updating the shower with everything from built-in shampoo shelves and benches to body spray shower systems for your gallery bathroom design.
Add some more convenience to your life with new updated features. Tiles and paint are a great start for adding new life to a bathroom, but here at Sebring we want to be able to give you everything that you require, even if that means ripping everything out and starting again. Instead of adapting to your old and cramped shower, let us take a look at the space and see how to make the most of it. With some clever design ideas we can give you the shower you really deserve–one with plenty of space and great features. Perhaps you don't even have a shower and just want us to rip out the horrible old bath so you can add more convenience to your day. From there, the extent of the Wheaton bathroom transformation depends on your needs and your budget. You could keep it simple by adding more storage, such as a custom linen hutch or vanity kitchen cabinets bathroom. Alternatively, you could go all in and let us rip out the old floor to put in a floor heating system. Check our design gallery bathroom for inspiration.
At Sebring, the customer comes first. We can proudly say that we have plenty of satisfied customers in Wheaton IL and while much of our success is due to the quality of the products and craftsmanship, it is also due to our commitment to our customers. Our company aims to provide excellent material choices and sensible functionality and we do this by listening to customer needs, taking their budget into account and working with the space for the best possible outcome. Contact us today for a consultation and see how we can transform your nightmare of a bathroom into a wonderful space. Check our bathroom design gallery for inspiration.
Are you fed up with your bathroom's old and failing fixtures? Are you ready to turn it into a spa-like environment where you may pamper yourself? Our staff can assist you! We have skilled designers and qualified artisans to bring your idea to reality, whether you want to renovate an existing bathroom or create a new one. We'll produce a 3D representation of your new location for you to visually explore and make aesthetic modifications as needed.
If the timing isn't ideal for a complete redesign but you want a new bathing fixture in your bathroom, Sebring Design Build would be pleased to replace your old tub with:
A sophisticated shower—converting your bathtub into a shower is a simple and inexpensive solution to enhance your bathing experience. Choose your preferred style, color, finish, and accessories for your new shower.
A walk-in bathtub is an excellent choice for family members who are aging in place or who have mobility concerns. Walk-in tubs, with their low, step-in basin and accessible handrails, are a safer alternative to tubs with a basin wall that must be stepped over. And, with luxury amenities like hydrotherapy jets, it'll be simple to forget about the stresses of the day.
Wheaton Basement Finishing
You could be standing on a treasure trove. Literally beneath your feet may lie one of the most rewarding finds of your life. Before you start digging, we are referring to your Wheaton basement.
The basement is probably the most under-appreciated and underused rooms of any property. In fact, basement remodeling projects offer more value for money invested than any other room of a house. A finished basement does not have to be a dank, humid and airless recess of the home–it can be transformed into a bright, welcoming and warm retreat for the entire family. Check our design gallery affiliations for proof!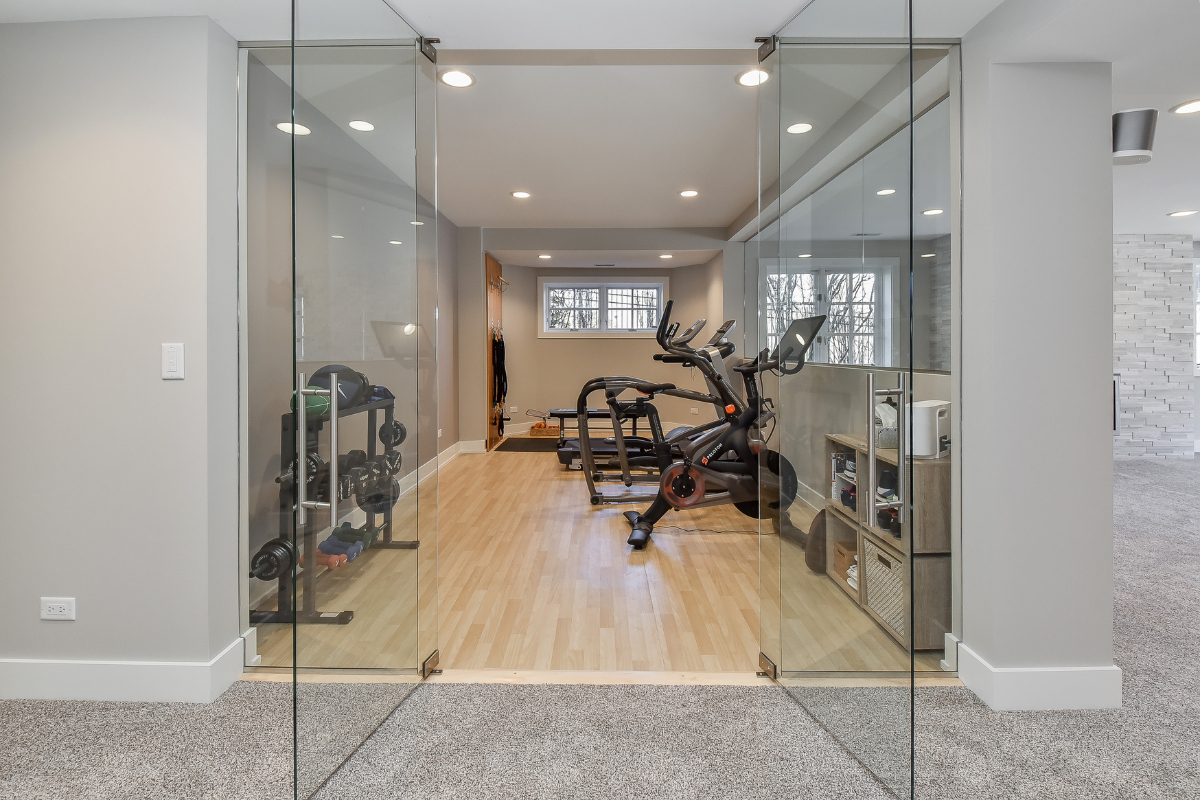 Our company specializes in creating Wheaton basements that become an essential part of the home. We have helped many home owners in Wheaton just like you over years of operation to do just that. Through this experience in basement finishing, we have fine-tuned a flawless system that allows us to mold a room to your exact specifications quickly and safely.
There are a myriad of options open to any homeowner looking to make use of the additional space of the basement. Some of the most common and popular ideas are:
Audio-Visual Entertainment Rooms – Just a simple couch around a flat screen or a premium home entertainment system incorporating a huge theater and associated sound system.
Game Rooms – Basements are ideal for lining up old-school arcade, pinball or foosball games. Pool and ping pong tables are other classic trends.
Bar and/or Wine Cellar – Most men dream of having their own wet bar at home, and the idea of a personal cellar has also gained popularity.
Home Gyms – An excellent idea to get the whole family more active. Basements are ideal to muffle the sounds from your workout.
Bathroom or Home Spa – Almost every family could do with an extra bathroom; and not many would deny the chance to have their own spa complete with a deluxe shower, steam room and heated floors.
Extra Bedroom – A common requirement for teenagers looking for privacy as they grow up, the basement bedroom is a very adept use of that extra space. As parents age, it is a great space for in-law suites–also for out-of-town guests.
Miscellaneous Activity Rooms – Whether you want to run a business from a home office, or need a play room for the kids to keep active or a craft room, basements are the ideal spot.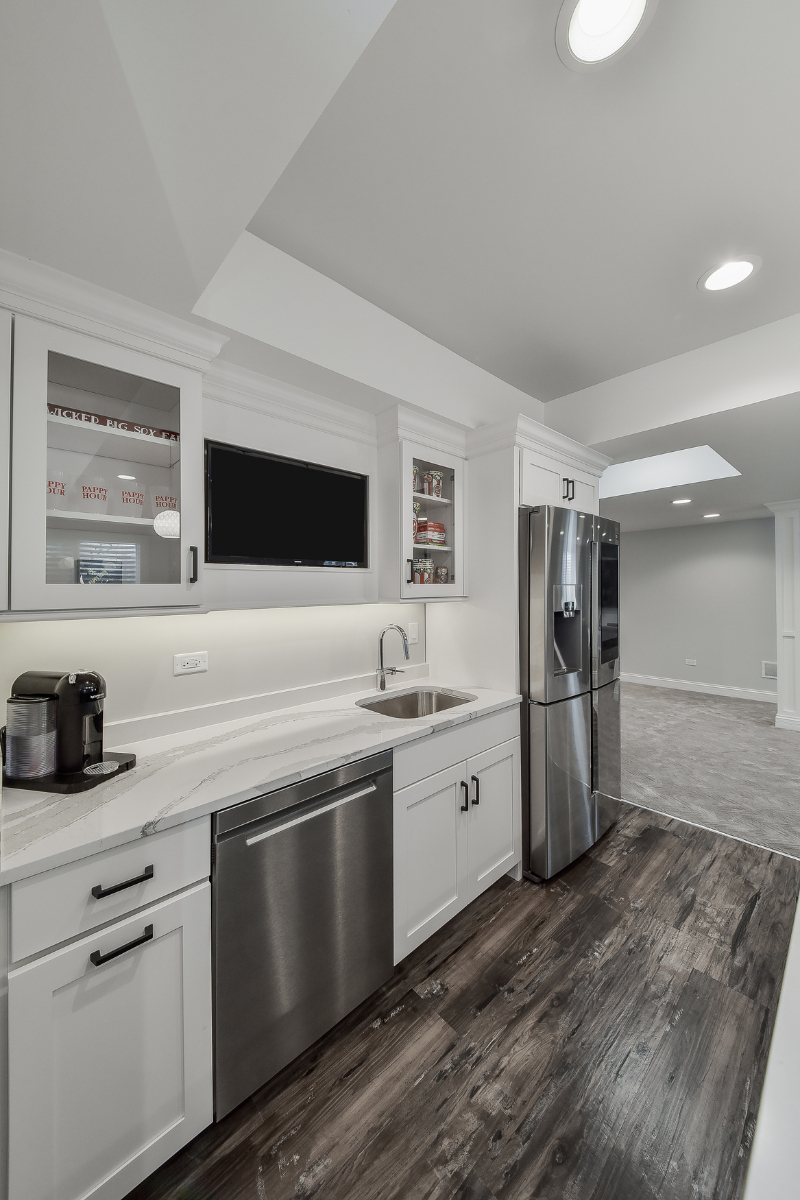 Wheaton Basement Design Ideas
We are a comprehensive solution to all your renovation desires. Our knowledgeable and experienced project managers and their team will coordinate all legal paperwork and permits, work together with contractors and material suppliers and be right by your side until your finished basement is ready for use. Our staff is on hand to ensure that all your concerns are addressed promptly and the most appropriate solutions applied in accordance with your instructions.
Our reputation in Wheaton IL as the company to turn to for basement remodeling is unrivaled and we look forward to turning you into a fan by creating the basement of your dreams.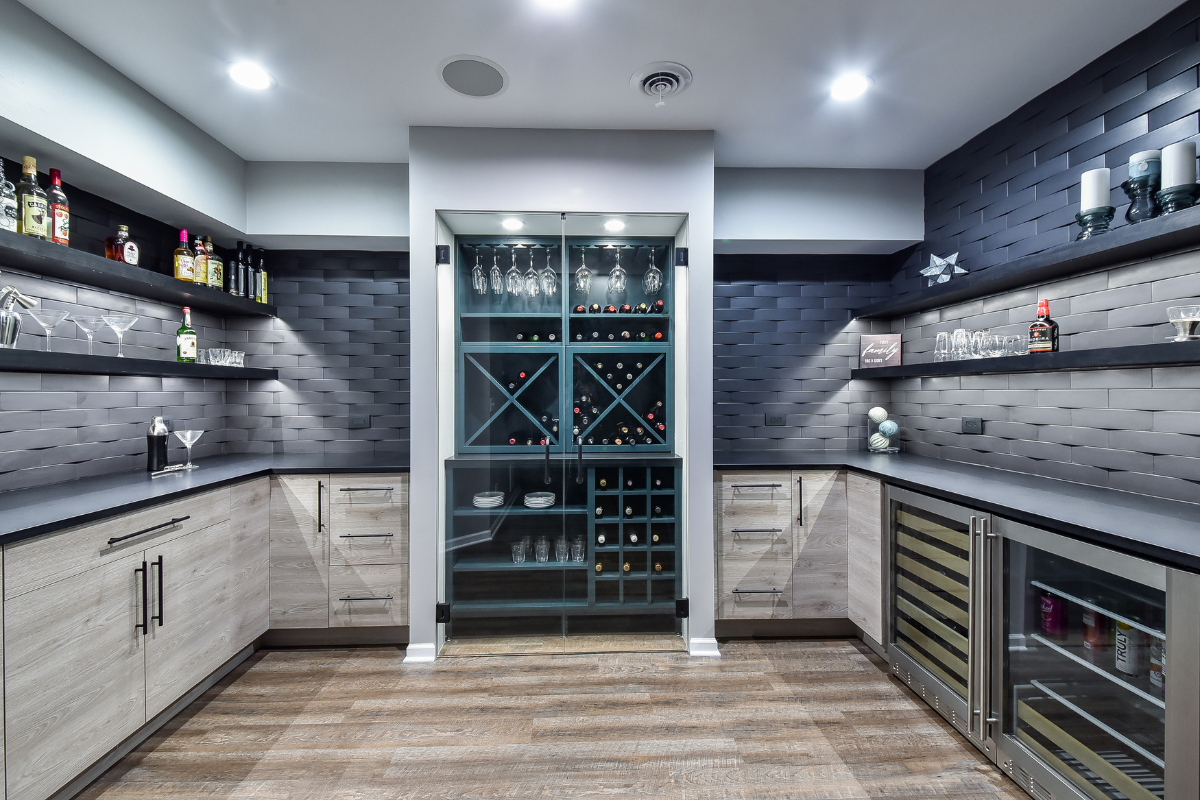 PLANNING YOUR HOME REMODEL
Before you can remodel a home, it is important to picture the kind of home you and your family would like to stay in. Many times home remodeling allows you to modify your home to suit your personal tastes and sense of style while keeping you in a neighborhood you love.
First, you need to determine the areas that require remodeling. Create a plan on how the rooms will flow and blend in various aspects as you employ different designs to suit your taste. Incorporating unique but similar design elements in various rooms help create continuity throughout your home. You can check our rooms design gallery for inspiration.
WHY HIRE SEBRING TO REMODEL YOUR HOME IN WHEATON
Sebring has years of experience and expertise in the world of remodeling. We can help you obtain the best and unique design ideas, and give your home a spectacular new look. We can even take care of your water service line. Take a look at what needs to be changed in every room and give us a call to help you fill in the gaps. We have remodeled many homes over the years and will be more than happy to make yours a dream come true. Some of these projects include:
Wheaton Kitchen Remodeling
Wheaton Basement Finishing
Wheaton Bathroom Remodeling
Mudroom Remodeling
Whole Home Remodeling
Attic Remodeling
Room Additions
We can replace virtually any feature of any room. For example, we can completely tear out existing cabinetry, fixtures, appliances and drywall right down to the studs and rearrange the whole room to create an entirely new and modernized space.
We construct and remodel every home with durable products that will last and look beautiful for years. In short, we can professionally redesign and renovate just about any aspect of your home.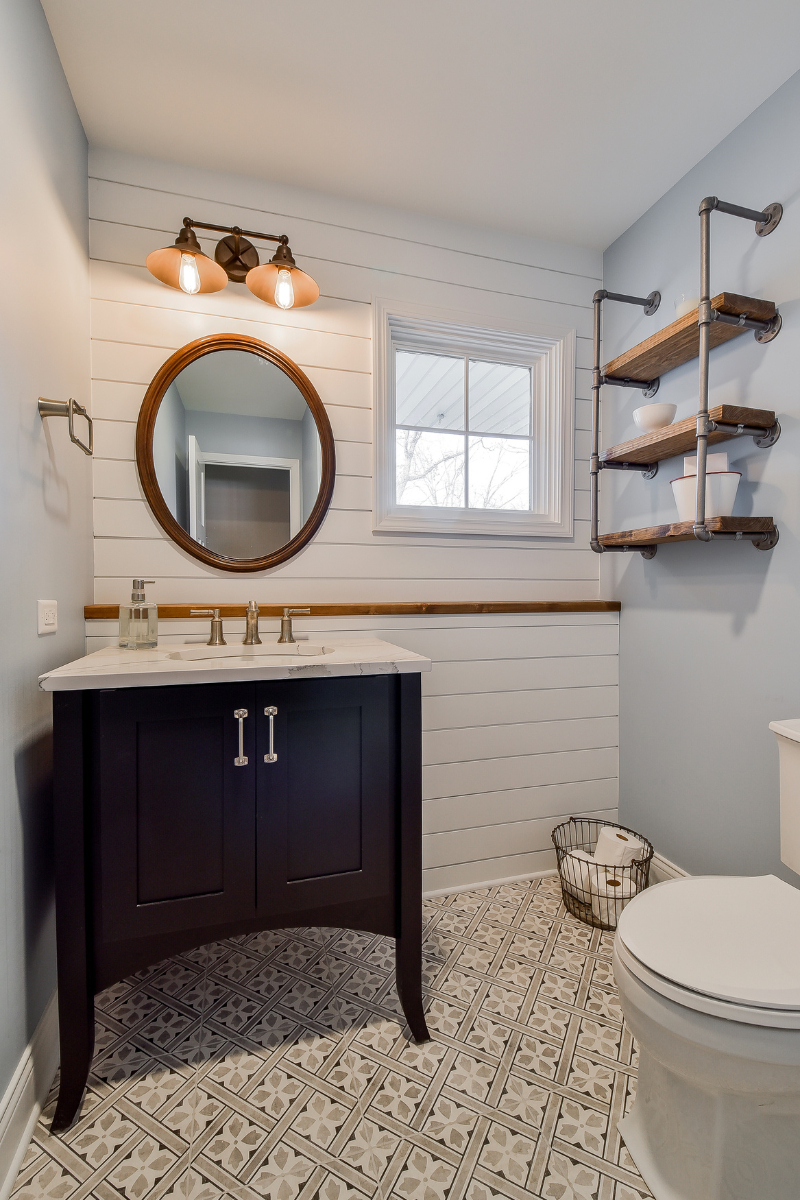 Regardless of the room you decide to remodel in Wheaton IL, our experienced professionals will transform your home with meticulous craftsmanship. We respect and love our customers. We also ensure that the final result is exactly what you had in mind. We are absolutely sure you will be thrilled with the end result. Let us help you change that home into that space that you love to spend time and entertain in, indoor or even outdoor. Please contact us and share your plans and dreams.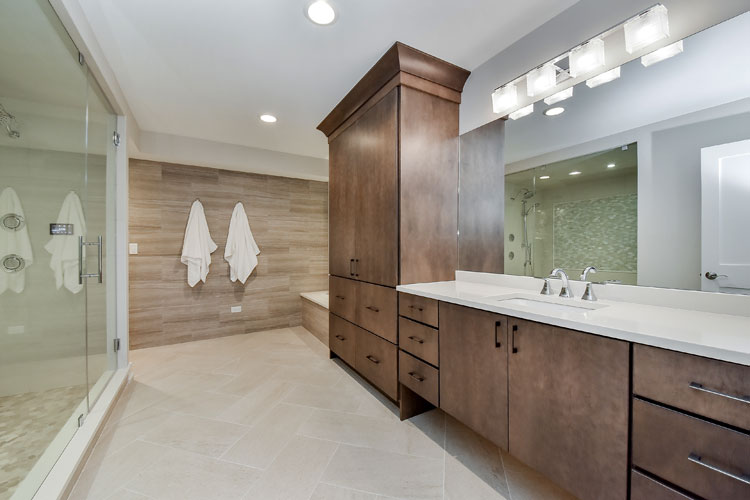 Construction Project Management
Our project management team will assist you from demolition to final inspections. Our online construction management software will help you stay organized throughout the entire project. All communication including material selection choices, change orders, the construction schedule, questions & answers are neatly organized so no detail gets forgotten.
If you are looking for a home addition contractor that can make the process of adding a home addition enjoyable and successful, please contact us at Sebring Design Build. Or, if you need help in finding the right contractor, download our free E-book: Remodeling 101.