Franklin Kitchen, Bathroom and Basement Remodeling
Nashville Suburbs | Williamson County
General Contractor Franklin TN and Home Remodeling Franklin TN
Providing first-rate renovation and design services in Franklin and the surrounding areas.
From the first phone conversation with Sebring Design Build through the last touches, your preferences and desire will be our top priority. In order to evaluate whether we are a good match for you, we will assist you in determining your style, design, and financial requirements in a thoughtful and uncomplicated approach.
At Sebring Design Build, we emphasize the importance of communication for quality home improvements. At whatever point of the project, your wants and desires are given first priority, and we will work with you to ensure that everything is done correctly. We see every remodeling and renovation job, regardless of size or economic limits, as unique and essential.
Once we get as many specifics from you as possible, including your chosen style, financial requirements, and architectural preferences, we will build a design plan that is unique to you. If you are pleased with the creative outline, we may proceed using CAD software to make it official.
Our design specialists and Franklin home remodeling professionals are the ideal option to help you make your renovation fantasies a reality by assisting you in crafting the perfect design plan for your house. Whether you want a bathroom or kitchen makeover, a home construction kitchen, or you want to construct a new home from the ground up; our kitchen remodeling firm has you covered.
Bryan was born and raised in Glen Ellyn, Illinois and has been in the construction industry since 1993. He opened Sebring in 1999 and has been doing what he loves ever since; remodeling & home building while developing close friendships and lasting relationships with customers.
In 2020 Bryan decided to move the Sebring family to Franklin, Tennessee, a suburb of Nashville to support his eldest daughter Brye as she continues work with her record producers on her next song releases. In addition, Sebring has launched a second location and Bryan continues to travel between both locations.
Franklin TN Remodeling Project Pictures
The outcome speaks for itself. Customers around the country have been pleased with their remarkable results. From entire kitchen remodels to new room extensions to bathroom renovations, our kitchen remodeling contractors have a solution to match your demands.
Sugar Grove IL Master, Guest, and Hall Bathroom Remodel Projects
Bryan Sebring
2023-10-23T15:01:23-05:00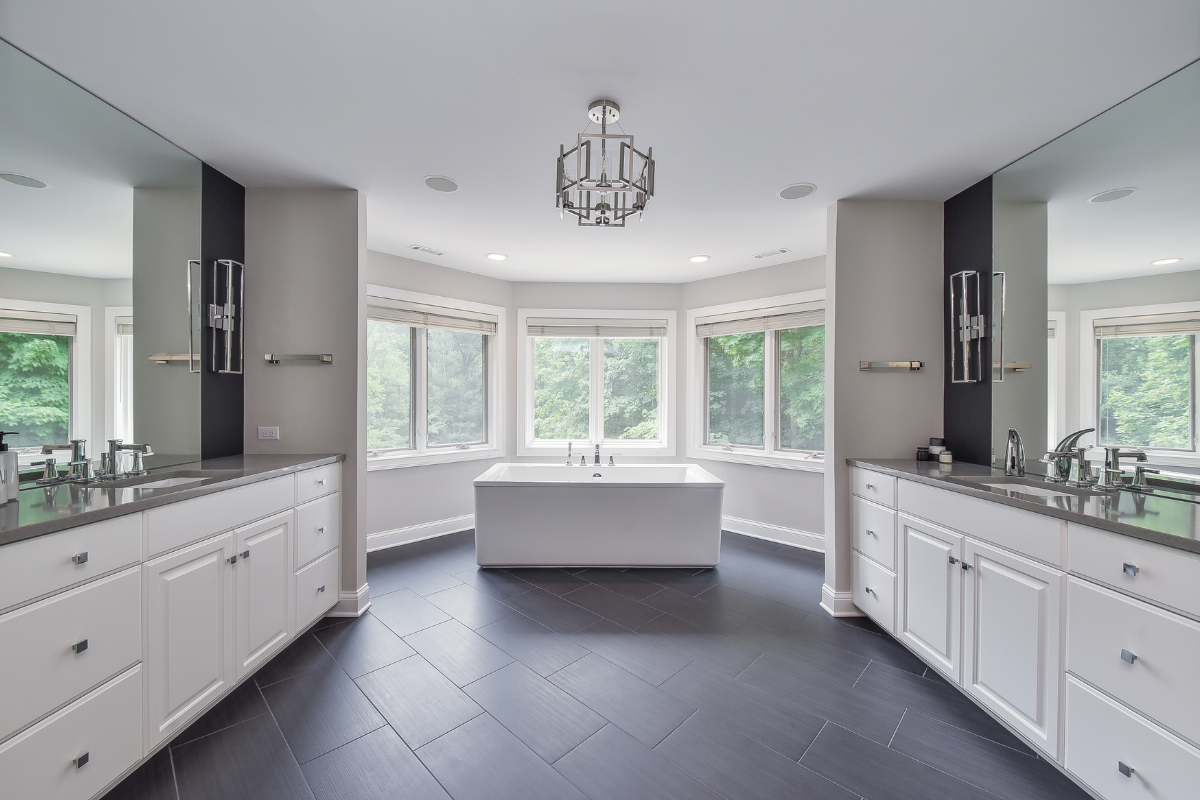 Franklin TN Remodeler Reviews
The outcome speaks for itself. Customers around the country have been pleased with their remarkable results. From entire kitchen remodels to new room extensions to bathroom renovations, we have a solution to match your demands.
Instead of taking our word for it, consider what prior customers have said about our services. As seasoned contractors, we are constantly attentive to customer input, and we ensure that they remain the primary focus. This is why we provide selected and individualized design plans for every new house we encounter.
Our clients are the foundation of our success. We can provide high-quality remodeling services in Tennessee as a result of previous and current customer feedback. We are not your average contractor. To know more about the cost or pricing, contact us today.
We are aware that you have alternative choices in Williamson County for home renovation and design. But you should select Sebring because our team and services are distinguished by our exceptional attention to detail and our dedication to client satisfaction above all else.
" As soon as I had a meeting with Bryan Sebring and he drew up an initial proposal, I knew I was done shopping for contractors. When you meet someone that you know you can trust implicitly to assist you with major decisions and send you to good suppliers, and whose staff you can trust in your house for 8 weeks without any homeowner supervision, your decision transcends price… "
" I would highly recommend Sebring! All those that were involved in my home remodel were both professional AND nice. Bryan provided all services that were expected and on some occasions went beyond with what was necessary just to make us happy. Thanks Sebring! "
" My experience with Sebring felt right from the start – I felt comfortable and at ease from the first meeting and throughout the entire project. The entire team was extremely friendly and professional and always helpful! They were prompt in answering questions and returning calls and very accommodating. They were clean and courteous and respectful, which I truly appreciated. I would definitely recommend using Sebring!! "
" We used Sebring to remodel our bathroom. They were very professional and the end result is just beautiful! Everyone was prompt, courteous and very skilled. The price was very fair. Justin, in particular, went out of his way to make sure everything was perfect! I highly recommend Sebring! "
Kitchen Remodeling Franklin TN
We are aware that you have alternative choices in Williamson County for home renovation and design. But you should select Sebring because our team and services are distinguished by our exceptional attention to detail and our dedication to client satisfaction above all else.
As a social space, the kitchen is more than simply a place to cook and keep food. It is the heart of your house and the primary meeting place for family and friends. There is nothing more delightful than enjoying a meal with your loved ones at the end of the day, and you deserve a cheerful and proud spot to call your own.
As the heart and soul of the home, the kitchen demands special attention. It should be an extension of your own style and design. Our professionals at Sebring Design Build will blend your demands, ideas, and tastes into an original design that will convert your kitchen into a work of art. Today, get the kitchen that exceeds your wishes and expectations.
Inclusions:
Our kitchen remodelers in Franklin, Tennessee, provide one-of-a-kind designs, guidance, and customer service throughout the duration of the project. What to anticipate:
Island installations or replacements
Open-concept kitchen space with wall removal
New cabinet and countertop installations
Flooring and backsplash designs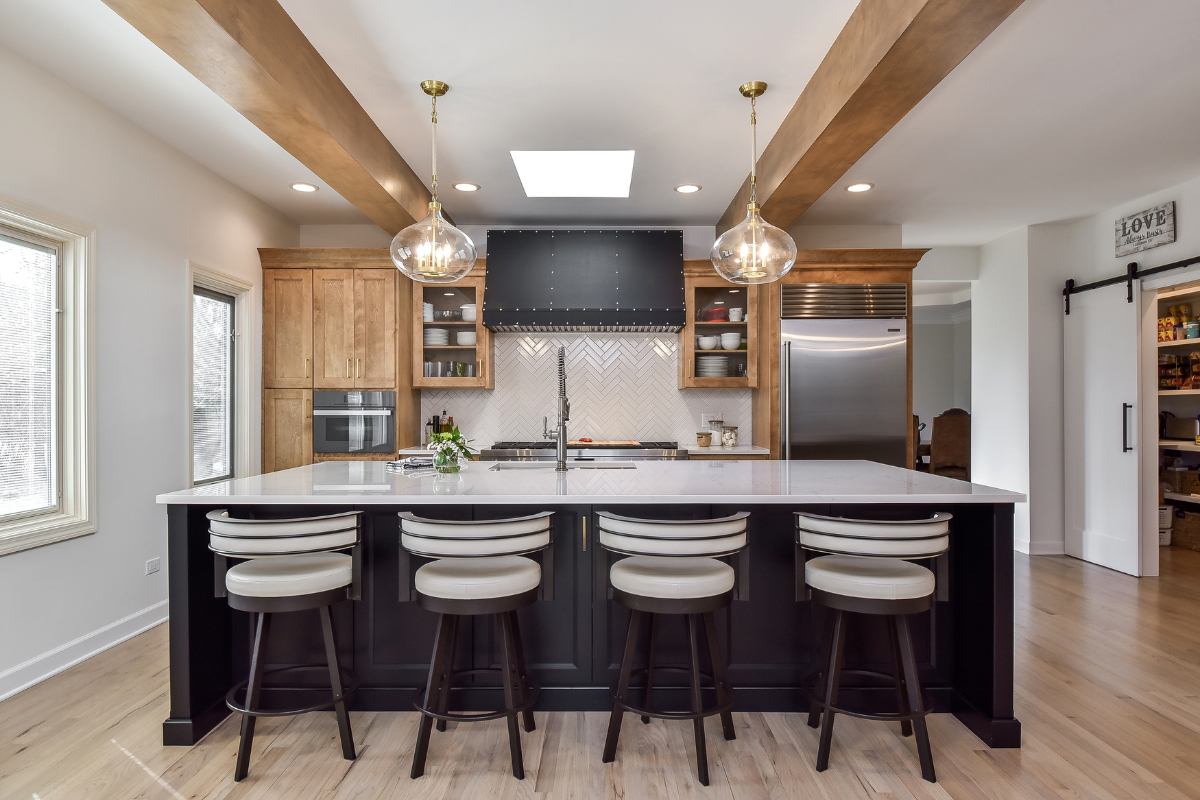 When time and money are limited, you may choose to invest in do-it-yourself kitchen makeover choices. You will save time and energy if you use Sebring Design Build, despite the fact that it may first seem wonderful to take the initiative yourself. Not only will we take care of everything for you, but your kitchen renovation will also be of professional quality and cost less.
What Sets Sebring Apart From Other Design Build Companies
Design & Planning Services: We will design something based on who you are and what you want by listening to your demands. Our in-house designer is easily ready to assist you in developing the ideal kitchen layout.
Expert Construction & Installation: We are one of the most dependable kitchen contractors in the region, providing design and installation services of the highest caliber to accommodate any budget. Our refined work has won us a trustworthy and enduring reputation.
Maximized Property Value: Enhancing the value of your property is a fantastic investment, which mitigates the fear of spending too much money initially. If you decide to sell your property in the future, your return on investment will be substantial.
As one of the most essential rooms in the home, the kitchen serves a variety of purposes. It is a blessing to be able to cook, clean, store, collect, and arrange in the same room. Our professionals will assist you with installing more storage space, larger countertops, and modern appliances to make everything more accessible.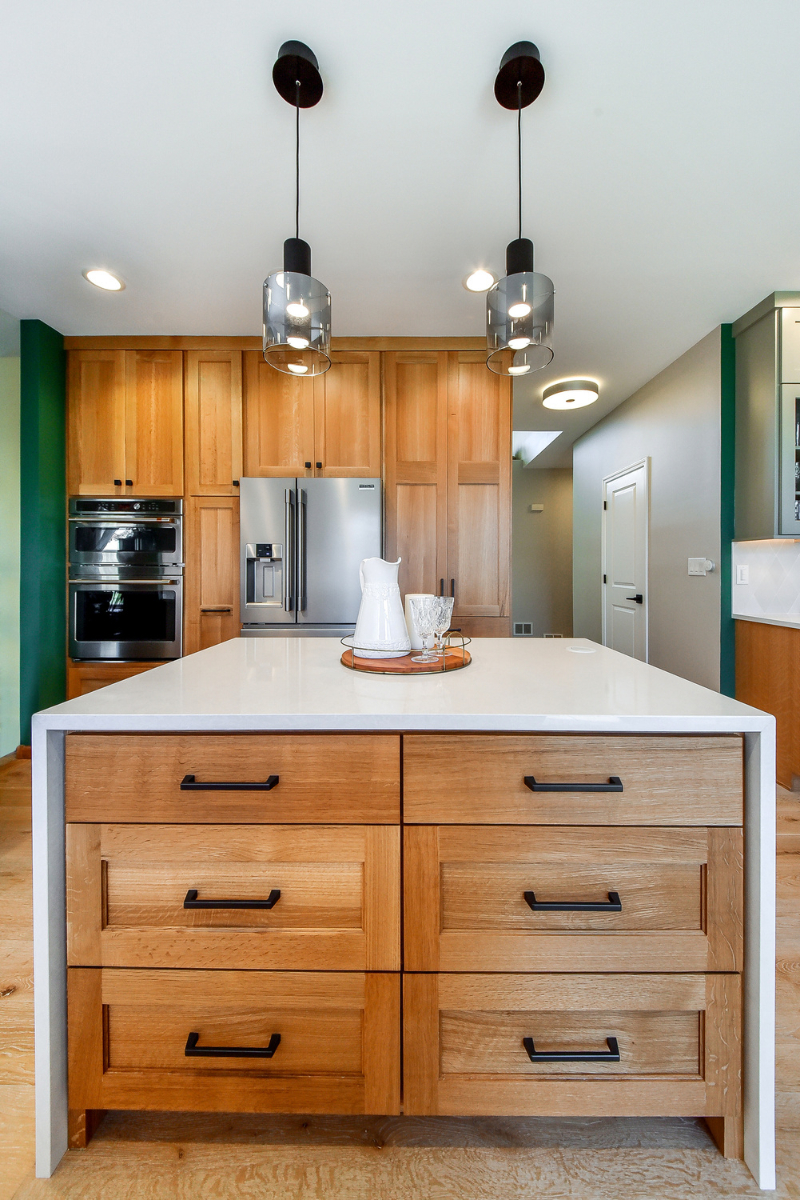 Considerations for Kitchen Remodelers in Franklin, TN
Before beginning the real renovation or rebuilding, the first step is to create plans. Early on, you will be able to meet with our in-house designer, who will collaborate with you to build a custom kitchen plan. Creative suggestions and guidance are always on the table, and we will not rest until we have created a design that meets your entire approval.
Remodeling a house may be a daunting task for first-time homeowners. Fortunately, our staff will evaluate your Franklin home renovation requirements and advise you to consider the following:
Worktop Spaces: Surface areas are crucial to the overall operation of your kitchen. Even though your kitchen is modest, you still need plenty flat and surface areas to work with.
Kitchen Layout: Creating the ideal kitchen plan takes a blend of imagination, science, and practical knowledge. Our designers are aware of the need for simple access to kitchen essentials. With this knowledge, a comprehensive kitchen plan is created.
Sinks & Plumbing: The kitchen must have a sink. It might be difficult to design around a sink while larger projects are incomplete. It is for this reason that a design plan helps you picture where your sinks and other plumbing fixtures should go. In the majority of instances, the sink may be situated at a comfortable working height and should face a window.
Windows, Doors, and Natural Light: Any Franklin homeowner who does not properly use available natural light is making a mistake. Allow the maximum amount of natural light into your kitchen to make it more appealing. A design professional can assist you choose the optimal locations in the kitchen for this kind of lighting.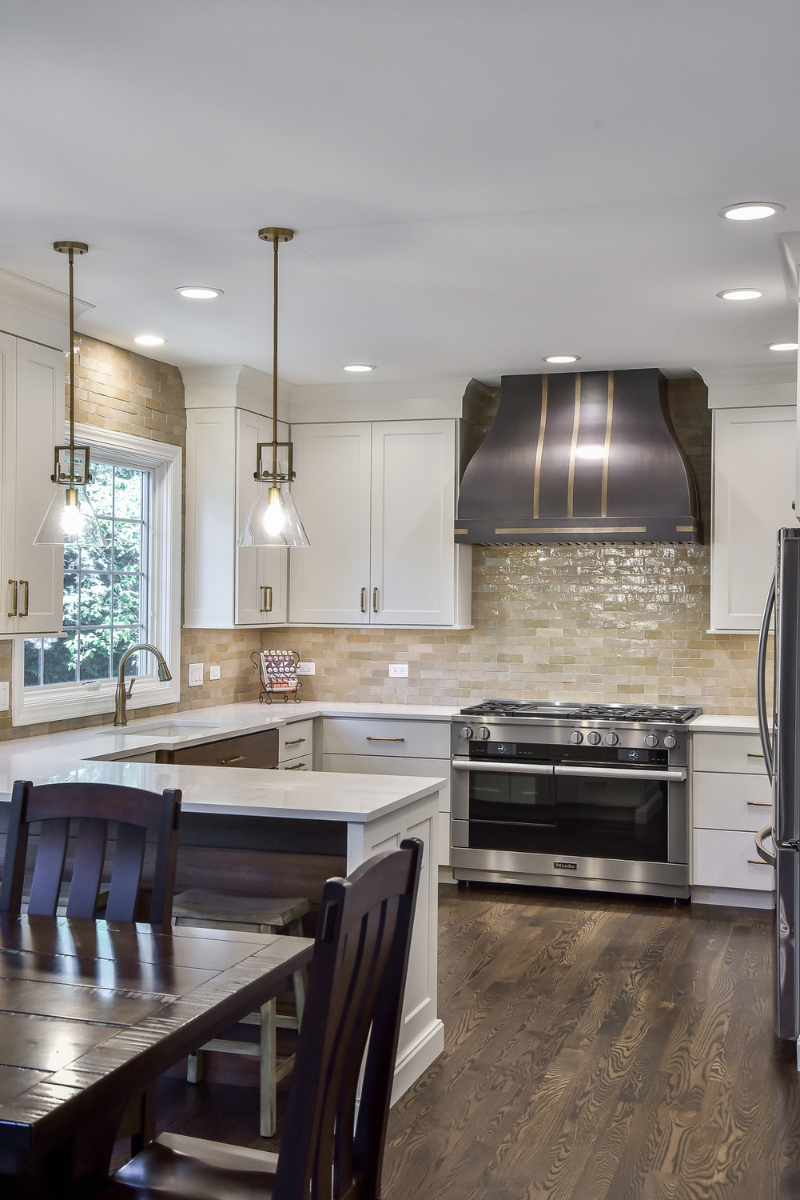 Cabinetry
Curious about the most significant aspect of a kitchen renovation? Well, it completely depends on your kitchen and your requirements! Most people regard kitchen floorplan cabinets and countertops to be two of the most significant kitchen makeover components. Cabinets are emphasized not only due to their utility, but also because they are among the simplest kitchen parts to design and personalize.
Regardless of your tastes and design requirements, you may choose a stunning cabinetry set that complements the kitchen of your dreams. Elegant cabinetry is available from Sebring Design Build, providing you with a variety of designs and combinations without breaking the budget.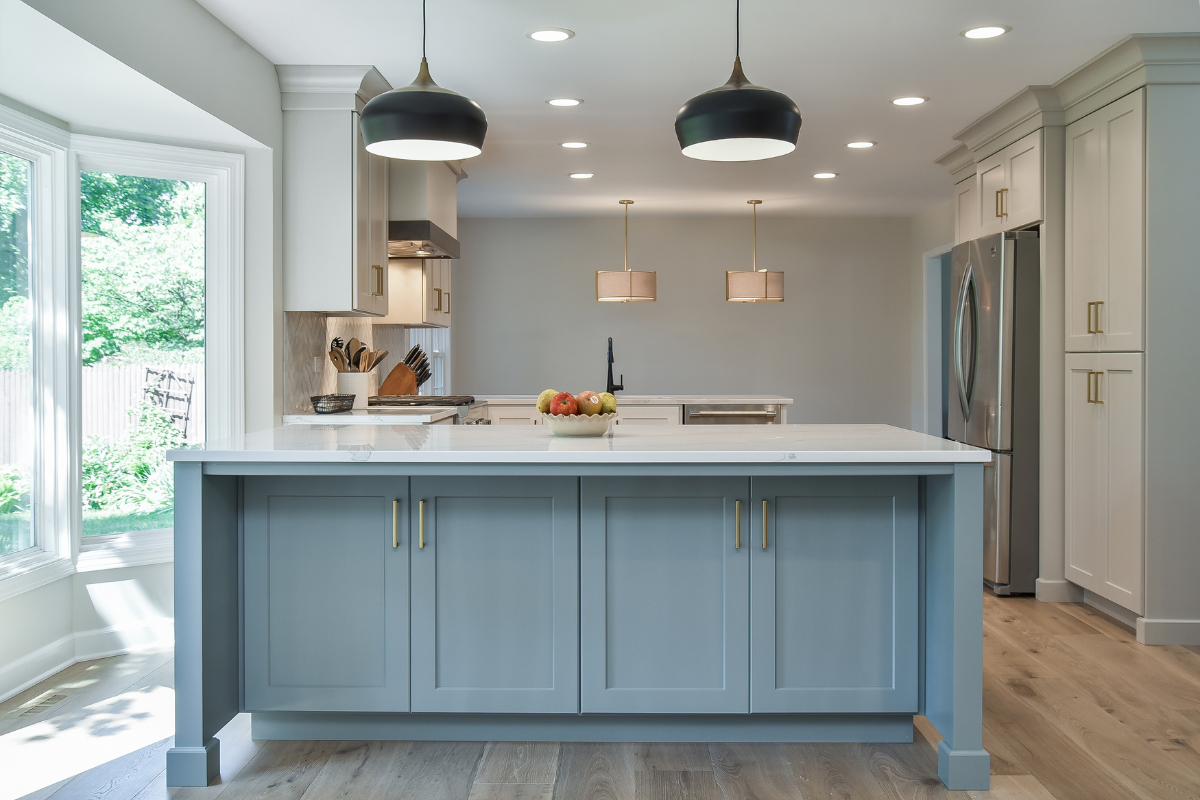 Cabinets include several parts, including:
Colors: Our collection of cabinets is available in over 80 different colors, allowing for maximum customization. You may pick a color that complements both your current and desired design.
Styles & Designs of Doors: Cabinet doors are the front-facing portion of the cabinet and the one that you will see most often as you move in the kitchen.
Feature: You may place a garbage can within a cabinet door, install an internal dishwasher, or add wine racks to your cabinet.
Hardware: The finishing touches are typically the most important and enjoyable part. You may complete your cabinets by selecting suitable hinges, pulls, handles, and knobs.
Flooring Renovation
A new kitchen floor may enhance the appearance of an area. You may choose from an extensive selection of elegant, eco-friendly, and cheap materials, such as laminate, hardwood, and tile. This is a crucial and enjoyable step in the process since the majority of our customers like selecting new flooring selections.
Replacing Your Countertops
A stone countertop is essential for creating a bold statement. Our design professionals provide alternatives in quartz, granite, and natural stone to complete the appearance. You have the option of ordering unique slabs or selecting from a variety of pre-designed choices.
Kitchen Backsplashes
A backsplash may unite the design of the whole kitchen, bringing it all together. It might be difficult to recognize the value of a backsplash without seeing the entire picture. Thus, our skilled designers can assist you in selecting the ideal backsplash style and color for your Franklin kitchen.
Contact our Franklin specialists now to schedule a consultation. We will assist you in designing the ideal kitchen from concept to end. Visit our product guides and price specifications to estimate your expenses.
Franklin Bathroom Remodeling and Franklin Bathroom Design
The bathroom in your house is more than simply a need. It is one of the first rooms you see when you get up and one of the last before you go to sleep. You rely on this private and personal place for some of your most fundamental requirements. Therefore, it is essential that you enter a restroom that you appreciate.
No more grumbling over chilly tile floors, tight corners, or continuous water leaks. It is time to invest in a bathroom renovation in Franklin! A poor bathroom will not only lower the value of your property, but also its longevity.
A competent bathroom renovator is required. Our personal designers at Sebring Design Build have the knowledge and resources to help you improve your home. Replace filthy tile and broken bathtubs for a pleasant experience. Regardless of the size of your bathroom, we can transform it into a sanctuary where you can relax and attend to your essential requirements. If you plan to update your bathroom, our bathroom remodeling contractors are available in Franklin and the nearby areas. We are the best home remodeling firm there is in Franklin.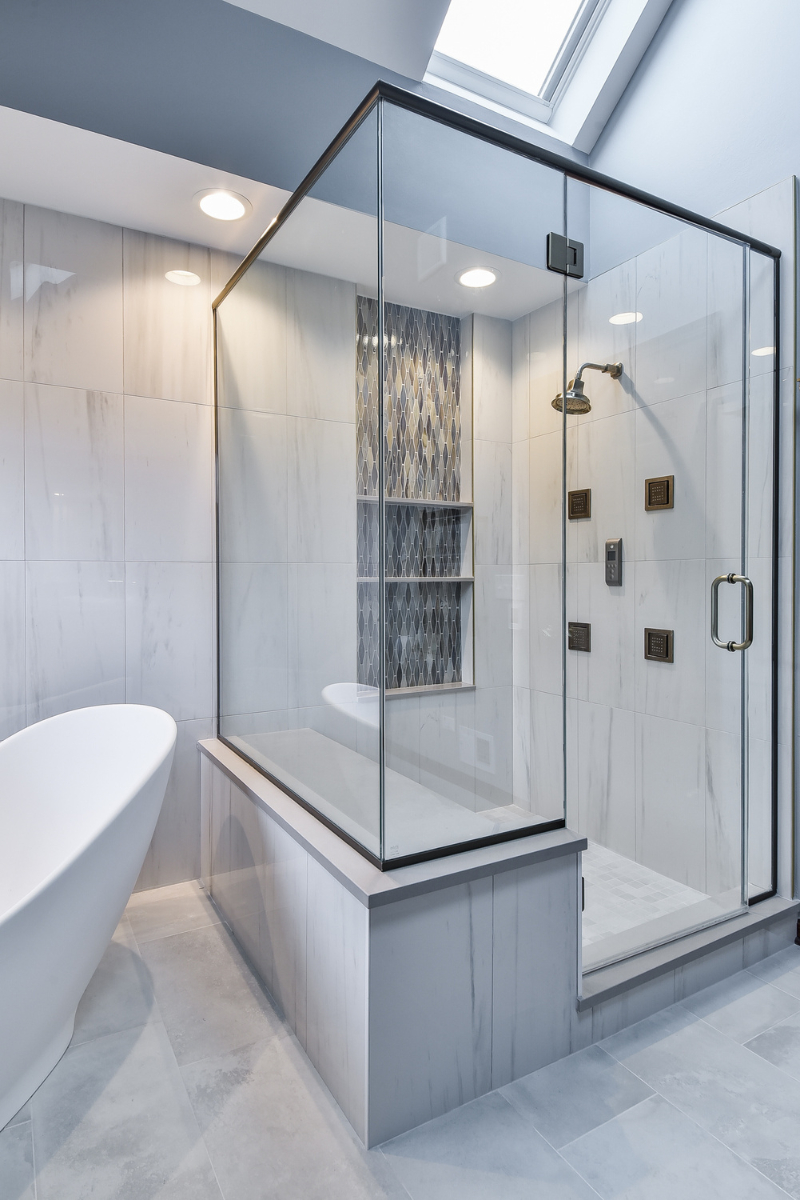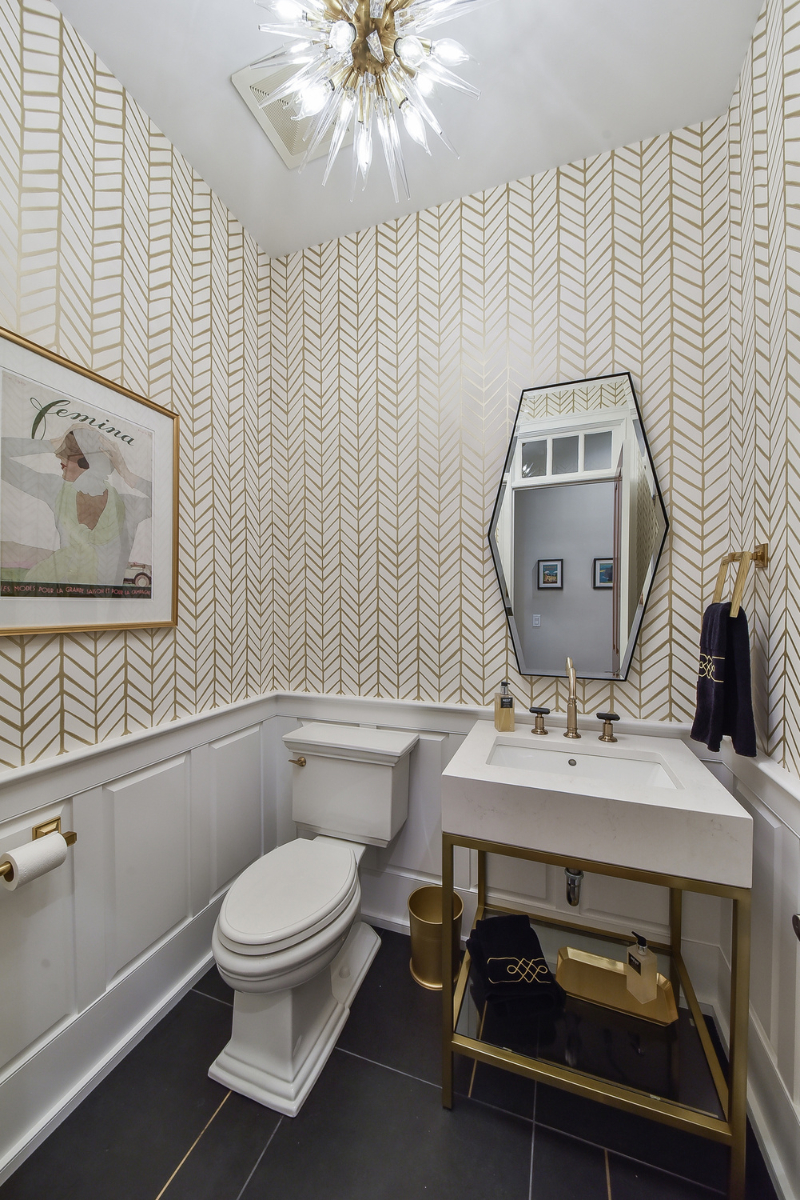 Rest assured, our experts are knowledgeable and committed to helping you realize your dreams. We provide general contractors for home construction remodeling in Franklin and the surrounding areas. We consider your choices and provide you with the finest available material recommendations in your project location Franklin. Thus, we may devise a strategy to turn your previous bathroom into an enticing environment where you can feel clean and revitalized.
We are efficient in our:
We can accommodate your aesthetic preferences with our available design options. We can also advise you on what is aesthetically pleasing and useful, enabling you to strike the ideal balance between the two.
Your satisfaction is our top concern. We will carefully consider your demands to assist you in obtaining precisely what you desire. To get a head start on your design, we'd love to have an in-depth talk.
We operate efficiently and precisely and always go with the plan. We can accommodate your schedule while adhering to the highest standards of safety on and off the job. Our professionals are specialists in their field; they will remodel and clean up your bathroom within a reasonable timeframe.
Best Bathroom Remodeling Designs Franklin
Your bathroom, like your kitchen, is a frequented space throughout the day. Your bathroom should be a reflection of both your necessities and your own flair. A completely redone bathroom with new fixtures, appliances, and amenities may significantly raise the value of a property.
Our Sebring Design-Build professionals can assist you in developing a renovation plan that is tailored to your tastes and adheres to your budget. Regardless of your budget or available materials, you may transform your bathroom into a dream environment.
We provide both modest and large-scale bathroom renovation services in Franklin to help you realize your ideal design.
Sometimes, bathroom renovations may be challenging owing to size restrictions. Without a great deal of area to work with, many homeowners feel limited and hopeless. Nevertheless, with the proper plan and materials, we can assist you in achieving the greatest outcomes.
First, we examine the fundamentals:
Baths and Showers: The diversity of bath and shower choices might be bewildering, but our design experts can assist you from the beginning. Check out a separate shower and tub, or combine them for a spa-like appearance.
Fixtures: Transform everyday objects such as the toilet and sink into something attractive and enticing. Experience something extraordinary. There are a variety of sizes, designs, and finishes available for toilets, making them simple to complement a present or future style. Additionally, sinks include changeable handles and spouts.
Cabinets: Add extra storage space with some cabinets. If your bathroom is tiny, you may expand space and increase its functionality. A vanity is an effective approach to combining storage space with aesthetic appeal and practicality.
Flooring: Most bathrooms benefit from tile flooring since it is resistant to moisture. In addition, they come in a variety of forms and designs, allowing you to quickly discover something unique to meet your creative demands.
Our Sebring Design Build team also provides the following amenities and services to assist you upgrade your bathroom:
Glass shower doors
Built-in shelves and shower niches
Shower benches
Custom hutch cabinets
Above-toilet cabinets
Custom shower heads
Handheld showering devices
Stone and glass tiles
Stone countertops
Heated floors
Consider the following design elements to enhance the appearance of the bathroom:
Bathtub Removal: If you seldom use your bathtub, consider removing it and making greater use of the available space.
Install Fixtures: Lights, tiles, and door knobs may make the right understated statement when installed.
Double Up: If you have the space, consider installing two sinks and two medicine cabinets to increase the utility of your bathroom.
Invest in Equipment: It's time to make intelligent decisions! Consider adding spa-quality fixtures for the utmost in luxury or smart toilets to make life simpler.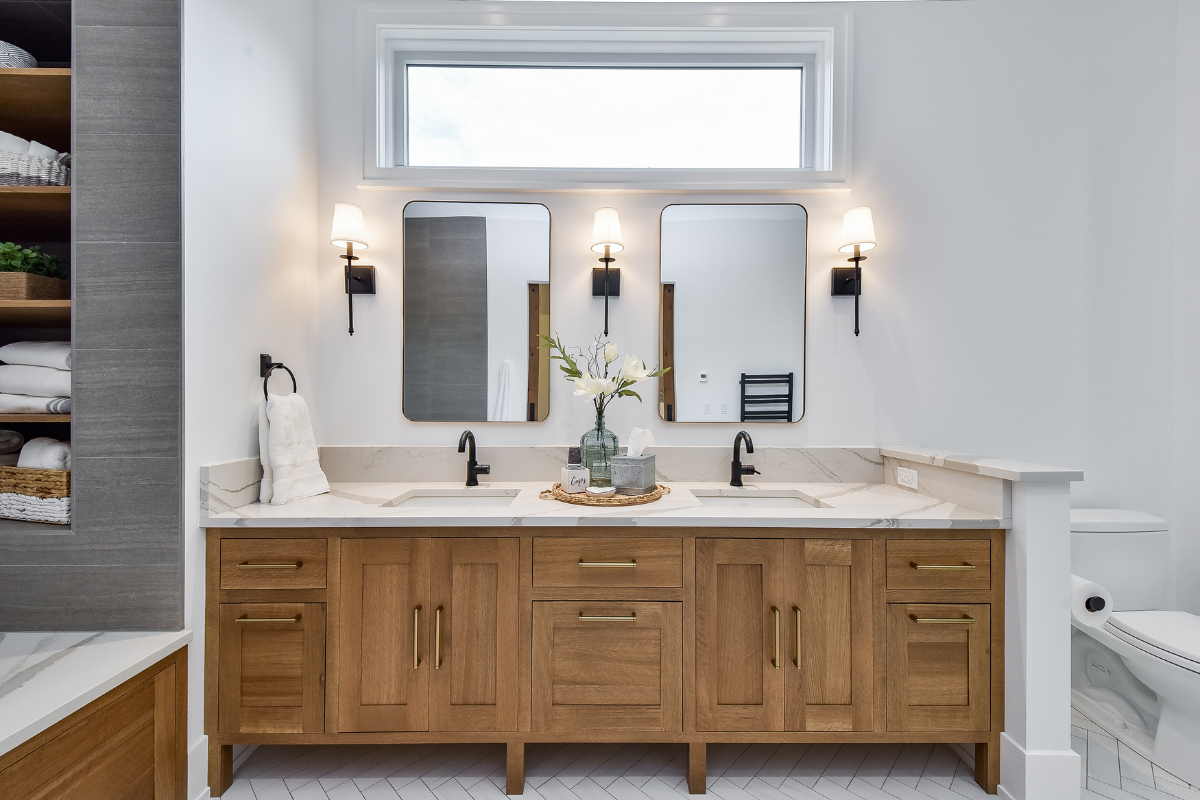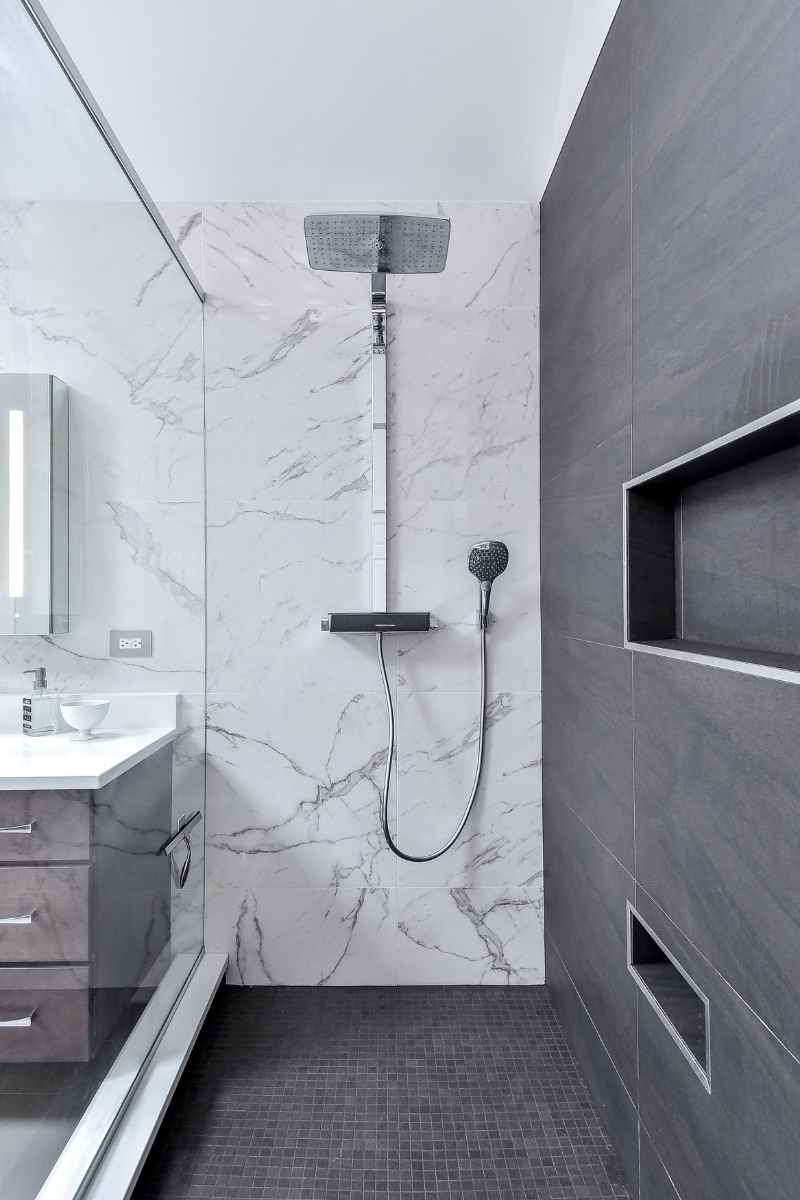 Sebring Design Build provides bathroom remodeling and renovation services in Franklin and all of Williamson County. Our team of personal designers will always be at your side. We will not leave until the bathroom has passed all final inspections and you are fully delighted with it.
We constantly consider your design and aesthetic preferences. Rely on us to make it a reality. We can supply you with durable materials and superior contractor services so that your goals become a reality as quickly as possible.
Weary of your current bathroom design? Give us a call immediately, and our professionals will assist you in beginning the remodeling of your bathroom.
Basement Finishing Franklin TN and Basement Remodeling Franklin
Tired of stumbling over your kid's toys in the living room? If you are suffering this problem, it is time to complete your basement so that your children have a space to hang out and play with their friends. It may be one of the most cost-effective home improvement tasks you will ever attempt. Remodeling your basement might convert it into a spacious, comfortable, and aesthetically pleasing living area.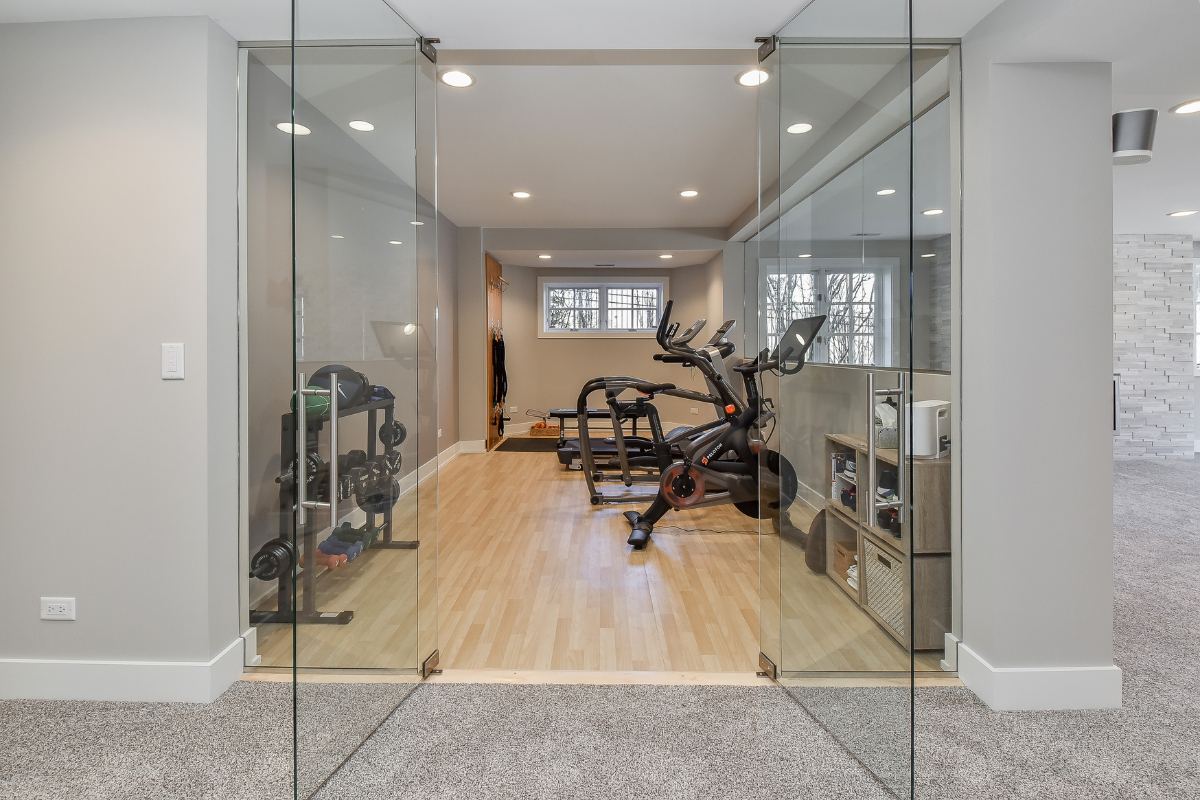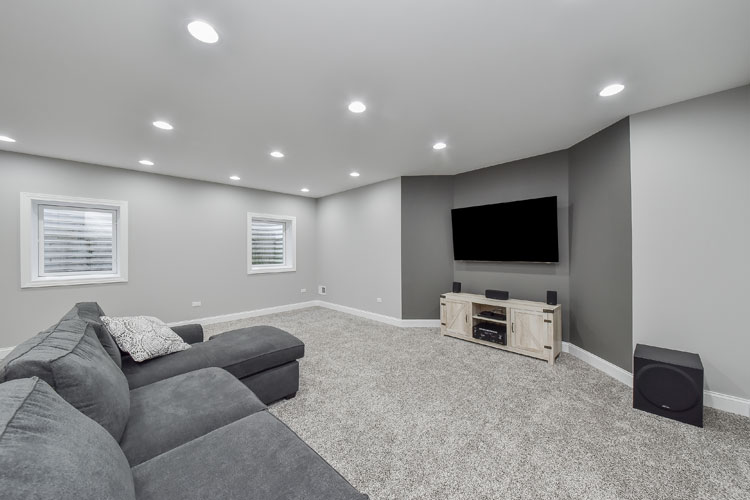 Sebring has a solid reputation in Franklin, TN, and has finished over 500 basements since its founding in 1999. We have refined our step-by-step procedure to make every job manageable and productive.
For example, we may help you build your basement to include a specialized wine cellar for storing your best wines, or just to offer more living space. With our services, we guarantee that every project is tailored to the specific requirements of each customer.
COMMON BASEMENT SPACES & IDEAS:
Remodeling your Franklin, TN basement to individual demands requires special considerations from the outset. We will listen to your needs and help you plan and construct a basement that meets them.
Here are several typical basement areas and their respective design requirements.
Laundry Room: The optimal location for the laundry room is in the completed basement. A laundry room should include several essential components, such as a drain system and cold and hot water. It is preferable to segregate it from the rest of the home due to its sometimes loud nature.
OTHER CONSIDERATIONS INCLUDE:
Media Room: Typical basements feature a dark, theater-like atmosphere, making them perfect for completing as media rooms. Among the unique concerns for a media room are:
Lighting: Indirect lighting directed towards the ceiling or walls gives glare-free illumination. You may also include a dimmer switch to further adjust the brightness of the illumination.
Sound Dampening: Over the walls, use sound insulation materials such as corkboard to reduce noise. Alternately, you may add color and accomplish a similar impression by hanging thick curtains.
Wiring: Wiring is often done via walls and under cabinets. It should be carried out such that visual and audio components are accessible.
Specialty Items: This includes unique wine cellars, wainscoting, crown molding, built-ins, ceilings, and fireplaces.
Game Rooms: You may utilize the basement to play classic arcade games, foosball, ping pong, and pool.
Extra Rooms: Extra rooms include home offices, art spaces, and playrooms for children.
Bedrooms: For teens who need extra privacy, an in-law apartment, and an out-of-town visitor.
TV Areas: You may convert the basement into a high-end theater or TV entertainment space.
Bathrooms: It might be a modest bathroom or a luxurious spa bathroom with steam rooms and heated flooring.
Home Gym: Rubber flooring, wall-to-wall mirrors, and strong lighting are common features of exercise facilities.
Choose Sebring for Your Next Franklin Basement Remodel
We have assisted several families in designing basements in which they like spending time, so please do not hesitate to contact us or book a consultation with our in-house designer. We assign a project manager to every basement we construct to guarantee that the whole undertaking proceeds smoothly from beginning to finish. Our whole staff is committed to ensuring that every step of the process, from inspections to organizing the delivery of all supplies, is meticulously executed. In addition, we offer an online project management system that allows our customers to contact our production team, monitor progress, and approve choices.
We Manage Your Project
Our project management team is available to assist you 24-hours a day, 7 days a week. We will be with you all along the way. We pride ourselves on communicating efficiently and effectively, leaving no detail and conversation behind.
Get a head start and learn more, today. We offer free resources to any past, current, future, or prospective customers who are looking to learn more about home remodeling. You can also start preparing for your next big project by downloading our FREE eBook, Remodeling 101: A Free Homeowner's Guide!
This guide is packed with information that can help you understand how to prioritize your renovation needs, formulate a reliable budget, and know your consumer rights as a homeowner.
The Best Construction Project Management
Throughout the whole renovation process, you will work with a project manager who will provide you with individualized attention—maintaining an orderly journal of your preferences, requirements, and comments. Your manager will provide regular communication and updates.
You may also monitor the development of your project online and make any required alterations or adjustments to your specifications. Enjoy a list view of all the goods and materials you've selected for your renovation project. You may also talk with your project manager and our other design specialists for guidance on making the best decisions.
From little bathroom upgrades to extensive home remodeling projects, our Franklin specialists are well-equipped to handle it all. We can change key living areas into the most useful and visually beautiful portions of the house, so helping you realize your dreams.
It is a must that we pay attention to the smallest of details, and it is our desire to make you happy. In addition, you can anticipate a vast selection of high-quality services at affordable pricing. We aim to ensure that our designs are both aesthetically pleasing and useful. And we like retaining clients for life.
We will also inspect every room of the house to better understand any possible architectural restrictions. Based on the findings of our inspections, we will develop a strategy and provide recommendations.
Among our various services are the following:
Franklin kitchen remodeling

Franklin bathroom remodeling

New home construction and room additions

Whole-home remodeling

Basement remodeling

Structural additions
We invest in all forms, sizes, styles, and varieties of projects. Contact one of our design specialists now and take the first step toward acquiring the house you deserve.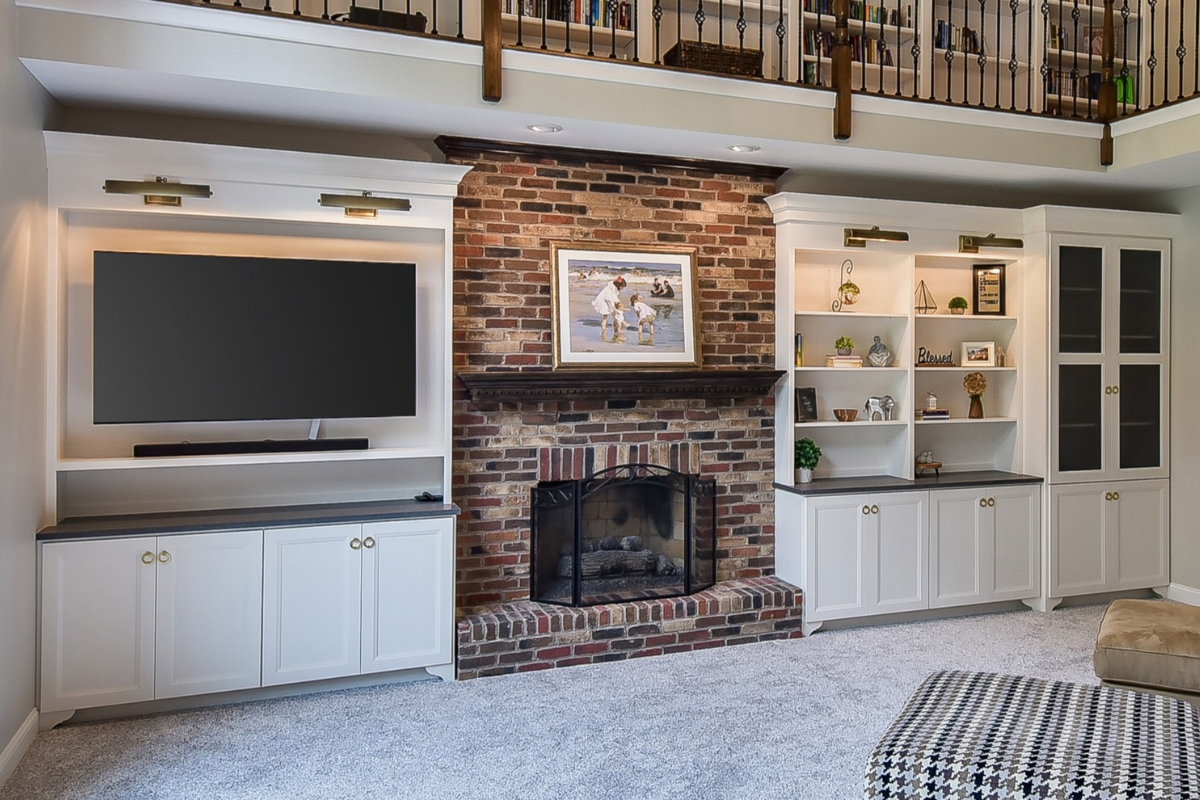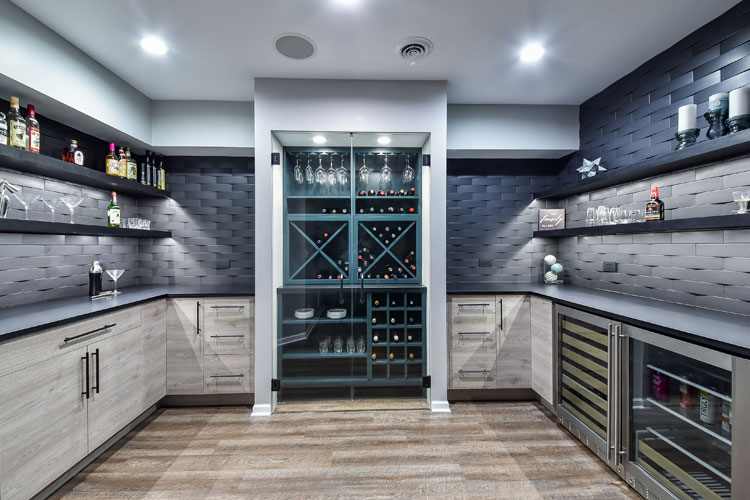 Sebring Design Build has been a leader in home remodeling and restoration for many years, delivering design and construction services for various projects. Call us now if you reside in or near the Franklin region and want an assessment of your renovation requirements.
We promise outstanding workmanship, premium materials, meticulous attention to detail, and enthusiasm for your concept. It is a luxury to live in comfort and high quality. Our mission is to assist you in attaining the finest value by finishing the remodeling project of your dreams. From the bathroom to the kitchen, our Sebring Design Build experts can make anything a reality.
Request a consultation with our team now, and you will be allocated a personal project manager to assist you with the rest. Contact us now to learn more!