Bolingbrook Illinois Kitchen, Bathroom and Basement Remodeling
Chicago Suburbs | Dupage County | Will County
Bolingbrook Remodeling and Bolingbrook Renovations
Are you sick of coming home the same old house? Do you need extra living space for your family? Do you want to feel proud of your home again every time a visitor steps in? If you do, then it's time you considered a Bolingbrook renovation project– anything from a room addition, attic remodeling, basement finishing, bathroom remodeling, kitchen remodeling, mudroom remodeling to first-floor renovations would do.
Bolingbrook Home Remodeling Project Pictures
Sugar Grove IL Master, Guest, and Hall Bathroom Remodel Projects
Bryan Sebring
2023-10-23T15:01:23-05:00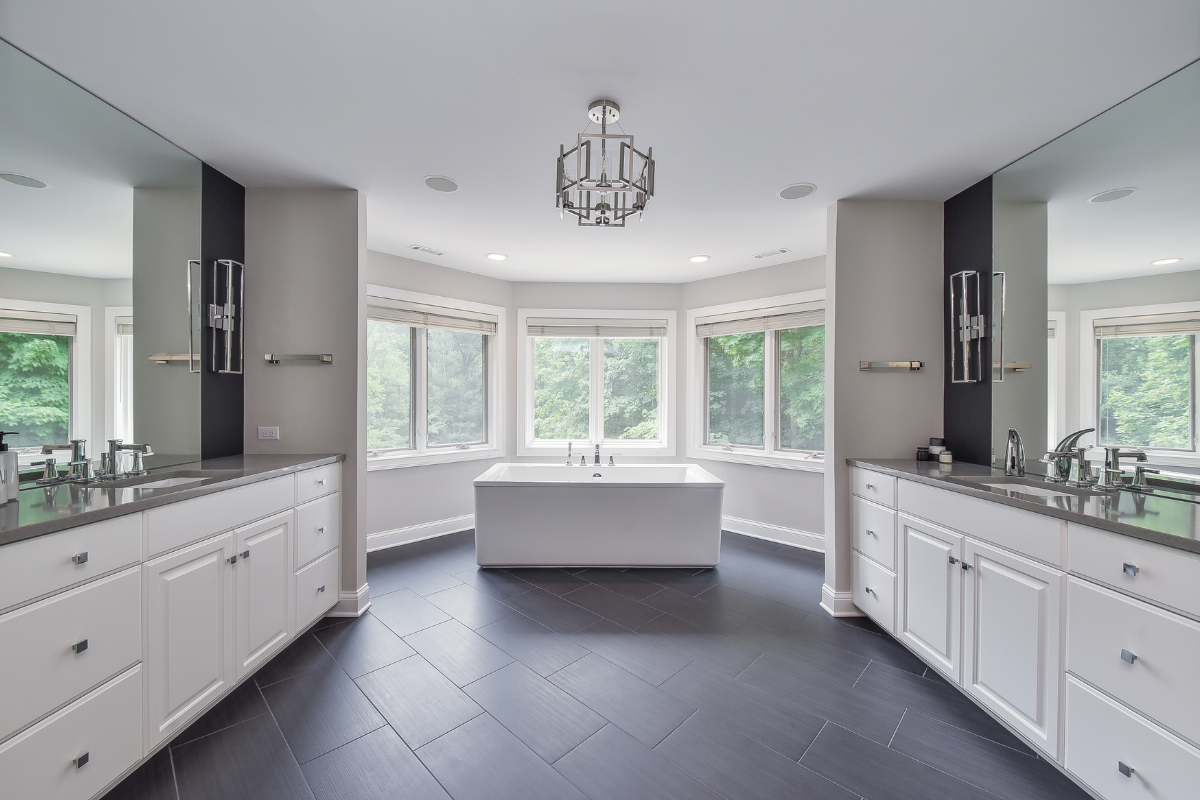 Bolingbrook Remodeling Reviews
" As soon as I had a meeting with Bryan Sebring and he drew up an initial proposal, I knew I was done shopping for contractors. When you meet someone that you know you can trust implicitly to assist you with major decisions and send you to good suppliers, and whose staff you can trust in your house for 8 weeks without any homeowner supervision, your decision transcends price… "
" I would highly recommend Sebring! All those that were involved in my home remodel were both professional AND nice. Bryan provided all services that were expected and on some occasions went beyond with what was necessary just to make us happy. Thanks Sebring! "
" My experience with Sebring felt right from the start – I felt comfortable and at ease from the first meeting and throughout the entire project. The entire team was extremely friendly and professional and always helpful! They were prompt in answering questions and returning calls and very accommodating. They were clean and courteous and respectful, which I truly appreciated. I would definitely recommend using Sebring!! "
" We used Sebring to remodel our bathroom. They were very professional and the end result is just beautiful! Everyone was prompt, courteous and very skilled. The price was very fair. Justin, in particular, went out of his way to make sure everything was perfect! I highly recommend Sebring! "
Bolingbrook Kitchen Remodeling and Design
Many say that the kitchen is the most important room or space of the house, and we agree. Apart from being the place for cooking, how you use that space is up to you – whether it's a space where meals are enjoyed, or a place where the family and your kids convene every morning. Don't let your kitchen's current set up limit how you use or enjoy it. Many people take the opportunity to remodel their Bolingbrook kitchen and make it a space that they love to be in every day, and a space that meets their family's wants and needs.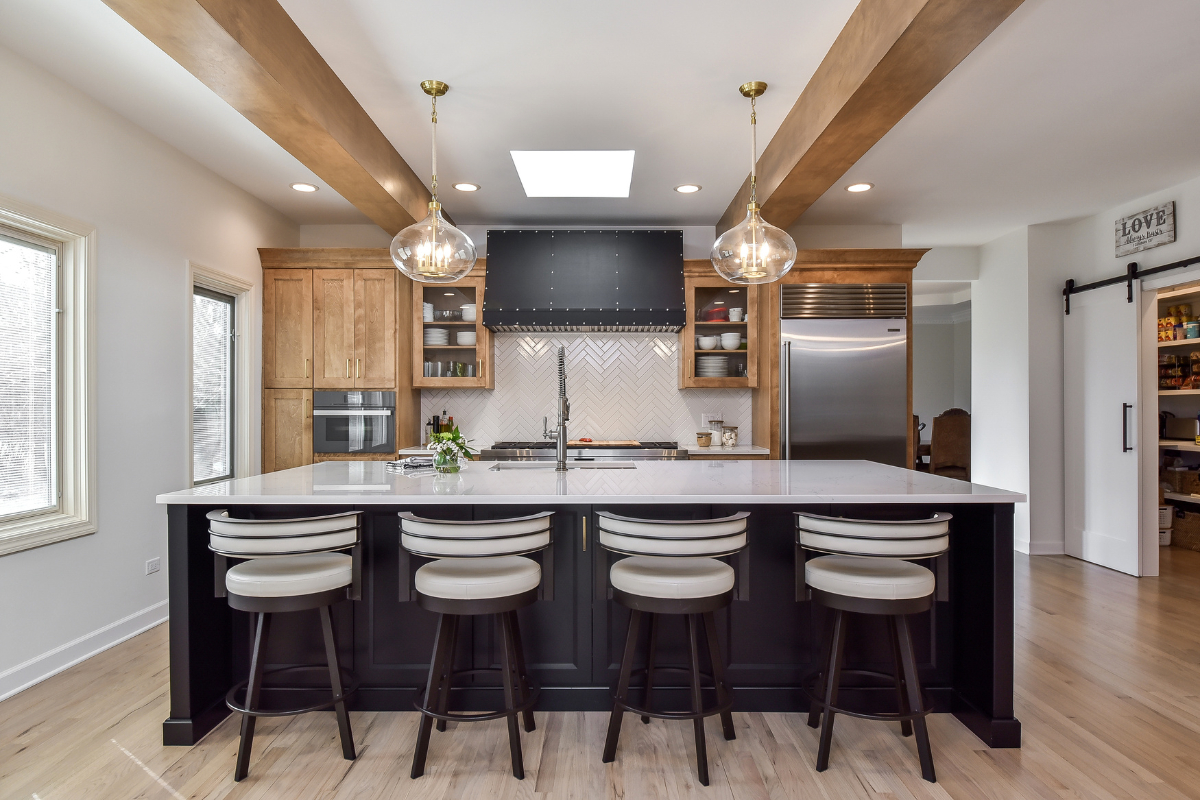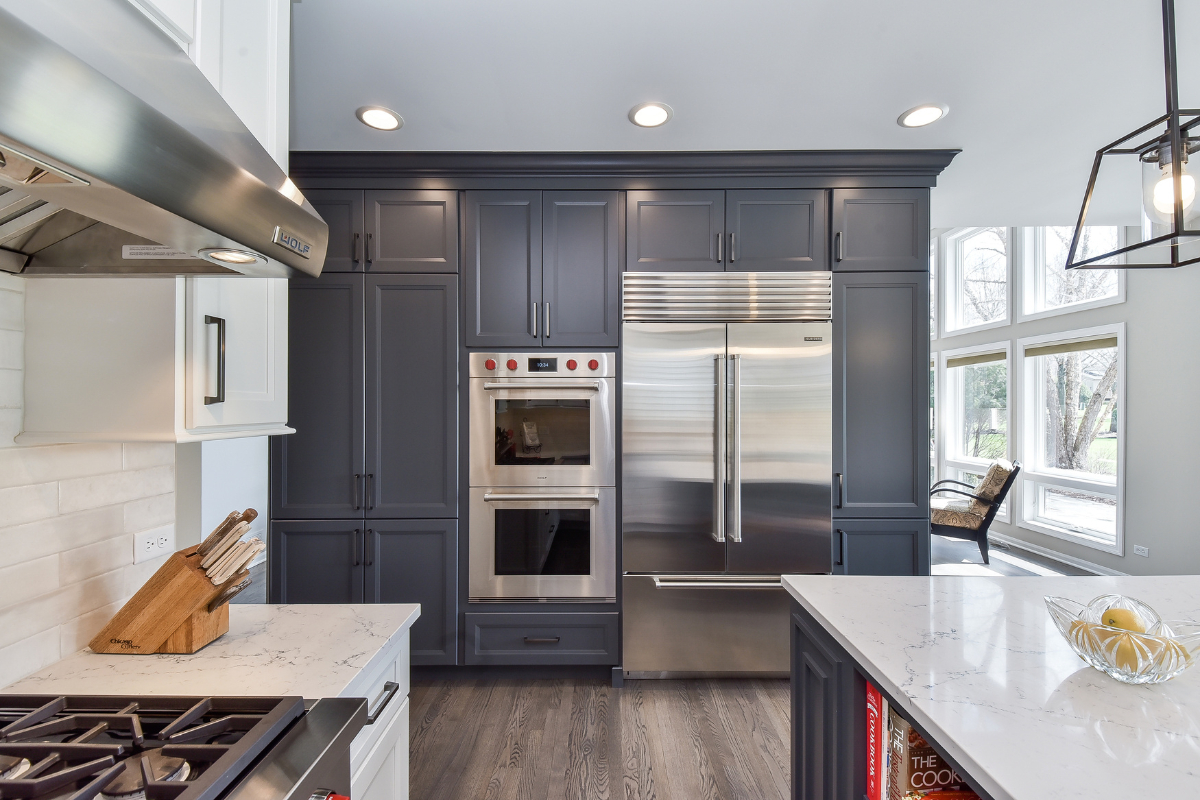 Planning Your Bolingbrook Kitchen Remodel
By taking advantage of our professional kitchen remodeling services in Bolingbrook IL, you will be able to transform your current kitchen into the kitchen of your dreams. It really is amazing how much of a transformation can be possible when you have the right assistance, and you'll be able to appreciate the big difference between the before and after.
Our team aims to help you get the kitchen design you love by consulting with you right from the beginning. We want to make sure that the kitchen design suits your needs and wants, so you can write down what you have in mind and we will listen to you. We know how important it is for a kitchen to be fully functional, but that doesn't mean there should be a compromise on how it looks – the perfect Bolingbrook kitchen is functional and looks great at the same time. We aim to help you make that a reality.
Because we specialize in Bolingbrook kitchen remodeling, we can also give you guidance and recommendations for a kitchen design that would suit you. So if you're unsure about how to go about redesigning your kitchen, you don't have to worry, because we can show you and discuss with you great ideas and options. Our experts can let you know what type of remodeling is possible for your kitchen. If you want to make a big change, such as installing an island, or make your kitchen a bigger space, we'll be able to help you decide its feasibility by making the necessary assessments and measurements. We can also run through with you the steps that need to be taken for the remodeling.
Our Bolingbrook IL kitchen remodeling services accommodate to different preferences, tastes, and budgets. Whether you need our services for a small project or a big project, that's what we're here for. We're happy to be upfront about prices right from the start so that you're fully aware of your choices and what to expect.
You can take a look at our project estimate page to get an idea of how much your Bolingbrook kitchen remodeling project will cost. Remodeling your kitchen is an important step and you want to make sure you get the help of experts who you can count on to do it right. So if you're thinking of embarking of such a project, then give us a call and we'll be happy to discuss with you your new, dream kitchen.
Bolingbrook Bathroom Remodeling Design
Are you sick of entering your bathroom each morning to see an old-dated and dingy tub? Does your bathroom have irritating drips that just won't stop? Is your bathroom so small or worn with age? If you answered yes to these questions, it is time to consider a bathroom remodel from Sebring. Whatever your remodeling ideas are, we will make them come true. We will do whatever has to be done to liven up your bathroom. By getting help from us, you can be sure that your old bathroom design will look stylish in an instant. Just a single phone call and we will help with your Bolingbrook bathroom remodel.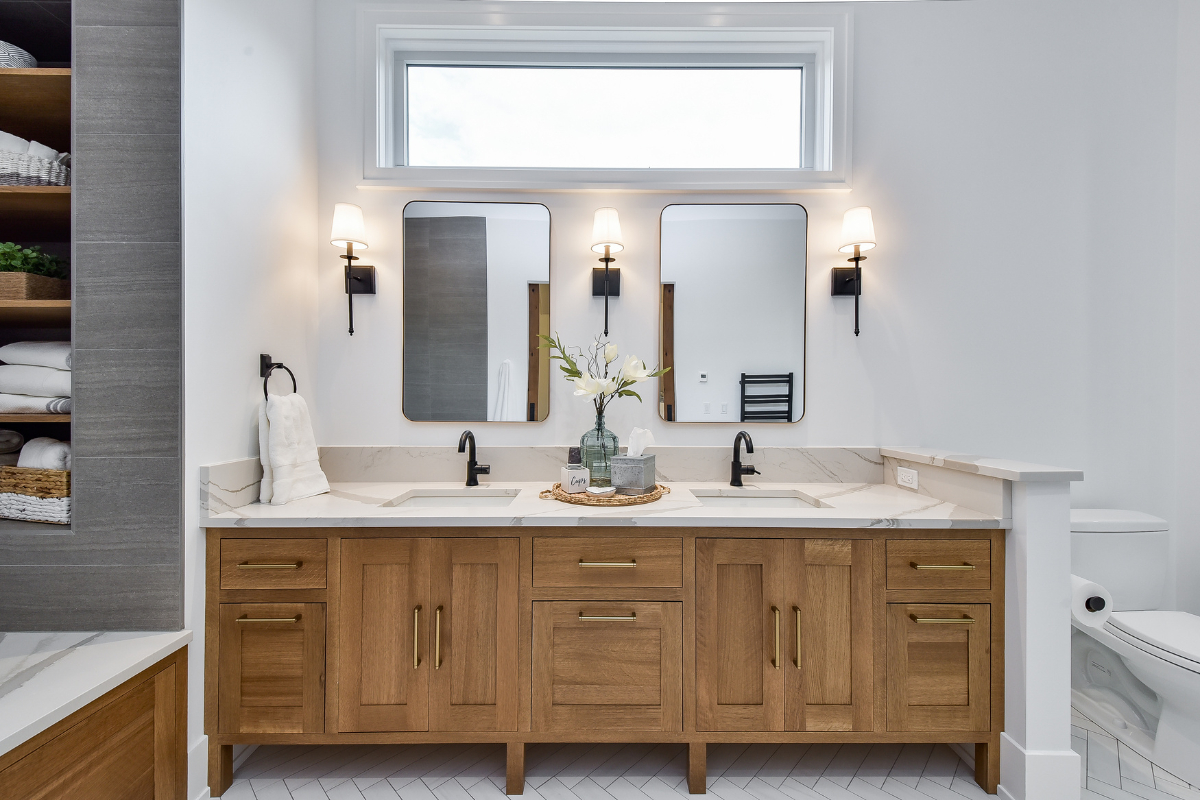 Whether you live alone or you have a large family, the bathroom is among the most vital and most used rooms within your home. Before upgrading your bathroom, bear in mind that this is where you start and end your day. If you have multiple people using the bathroom at the same time, be sure to include cabinets, shampoo shelves and extra sinks. If your bathroom feels cramped, make sure that it is spacious and easy to move around. To liven up a large bathroom, you can remove the bathtub and enlarge the shower. There are a number of things that you need to take into account before remodeling your Bolingbrook bathroom. With careful planning, you can give your bathroom a spa-like and a spacious feel.
There are many ways to liven up your shower, and to carry them out successfully, it takes experienced and skilled experts. Sebring not only knows how to execute this job, but can also do it quickly and professionally. We have the knowledge and experience to remodel any Bolingbrook bathroom and our quality of work reflects this. We are experts at installing shower heads, bathtubs, cabinets, shower benches, above toilet cabinetry and all types of tile, including glass, porcelain tile, natural stone and ceramic. Our experts can assist you by making suggestions based on your current shower and the shower of your dreams. Give us a call today. We promise to arrive on time and carry out quality work that's guaranteed to your satisfaction.
As experts in Bolingbrook bathroom remodeling, we will ensure that the final result leaves you feeling reinvigorated and relaxed. We have undertaken many bathroom renovation projects in Bolingbrook IL and the surrounding area. We pay close attention to detail and we focus on accuracy so we can meet all your needs. We have earned a good reputation over the years remodeling thousands of bathrooms. With many years of experience, we will get you the bathroom you have always desired. This is why you can rely on us to transform your bathroom into a luxurious, spa-like bathroom. Contact us today and we will we will carry out quality work that's guaranteed to your satisfaction.
Bolingbrook Basement Finishing
If you are bored with the accidents linked to your kids tripping over their toys in your family room and wish to have additional space where they can hang out and play with their friends, then you need to consider remodeling your idle basement. Bolingbrook basement remodeling and basement finishing services can transform a damp, cold, dingy, and dark basement into a dry, warm, beautiful and brightly finished basement. Unfortunately, achieving this can be such a daunting task. But, when you let Sebring Design Build's professionals do it for you, then you can rest assured that it will be done perfectly and in a very cost effective manner.
We are renowned in Bolingbrook as the most preferred basement remodeling and finishing company. For the past decade, we've successfully remodeled more than four hundred basements across multiple cities. This has been made possible by our fine-tuned and step-by-step approach to basement remodeling and finishing that makes it easier for us to modernize your basement. Whether you want an extra living space for watching movies or a custom wine cellar for storing your collection, our highly experienced professionals can design it for you. Our Bolingbrook basement remodeling services are aimed at satisfying your needs.
Quality Basement Finishing Bolingbrook
One of the most common basement spaces that Sebring remodels is bedrooms. We can customize to suit privacy for you, your kids and visitors. We also remodel bathrooms to luxury spas including steam rooms and heated floors. We transform TV areas from entertainment areas to a high end theater rooms. It goes without emphasizing that we can remodel and finish your basement to include well-designed home pubs, suitable for soft beverages and alcohol. We remodel workout rooms to include rubber floors, mirrors and bright light walls. Sebring also creates extra rooms such as playrooms, craft rooms and home offices. In addition, we can remodel and finish your basement by equipping it with special items such as custom ceilings, wainscoting, custom wine cellars and fireplaces.
Whatever you and your family needs from your finished Bolingbrook basement, we can remodel it. We have a highly organized and qualified team of project managers who are capable of coordinating all project contractors, hence ensuring that all the project materials are available on time. At Sebring Design Build, we also carry out inspections to ensure the entire process of basement remodeling and basement finishing are carried out effortlessly and smoothly from beginning to the end. Sebring also utilizes an online project management program that enables you to communicate with our production team and approve selections as well as you stay in eye with your schedule for the project 24/7.
Sebring Design Build offers basement remodeling and finished basement remodeling services in Bolingbrook IL. Our qualified professionals will work hand in hand to ensure they turn your ideas into a beautiful new dream basement. For any inquiries about our professional basement remodeling and finishing services, you can download our free E-book online, or contact Sebring Design Build. We'll be more than willing to discuss your basement remodeling project in depth.
Planning Your Home Remodel in Bolingbrook Illinois
The ultimate choice depends on you. Think of the larger picture and determine which rooms need remodeling. Once that's done, it is recommended that you incorporate similar design elements into each of the remodeled rooms so that there is continuity and uniformity in decor. Emphasis should be laid on this phase especially if you are thinking of a complete redesign of the house.
Sebring will help you create a Bolingbrook remodel that flows consistently from one room to the next one. Take the first step and walk though your house and list all the required renovations while keeping in mind whether the adjacent rooms need a face lift too– then we'll go through the whole process together.
Whether you are up for a kitchen remodel, bathroom remodel, basement finishing, attic remodeling, mudroom remodeling or room addition; you can count on us to help you make it come to life. Visit our website for a gallery of completed projects. You never know–you may get some new ideas.
We are fully dedicated and we will ensure that the final result of your home renovation project wows. Your friends and family will be proud of the transformation. With hundreds of such projects under our belt, you can rest be assured that you will be another satisfied client. We have undertaken projects in Bolingbrook IL and surrounding suburbs.
You can rely on us to provide full service home remodeling in Bolingbrook that exudes sensible functionality and an excellent design. Contact us for consultation via our website contact form.
To release any doubts you may have; we advise you to read online reviews of past clients. Visit Yelp, Google Review, Houzz or Angi for an honest opinion of clients who have had a chance to use our services. You won't regret the decision to work with us.
You can even download our free E-book: Remodeling 101 for more ideas. Invest in a project and watch your home's value increase. It's a win-win situation for you.