Aurora Kitchen, Bathroom and Basement Remodeling
Chicago Suburbs | Dupage County | Will County
Aurora Home Remodeling and Renovations
Over time, many homeowners tend to get bored with the look of their homes. In fact, as a homeowner, you may also want extra space for the family. In order to make sure your home look appealing and more functional, you should focus on home remodeling. When it comes to homes in Aurora IL, you can choose from a wide range of options. We take care of all kinds of renovations to give a completely different look to your home. Before you hire us for the project, you should determine specific needs, requirements and budget.
AURORA HOME REMODELING PROJECTS
Sugar Grove IL Master, Guest, and Hall Bathroom Remodel Projects
Bryan Sebring
2023-10-23T15:01:23-05:00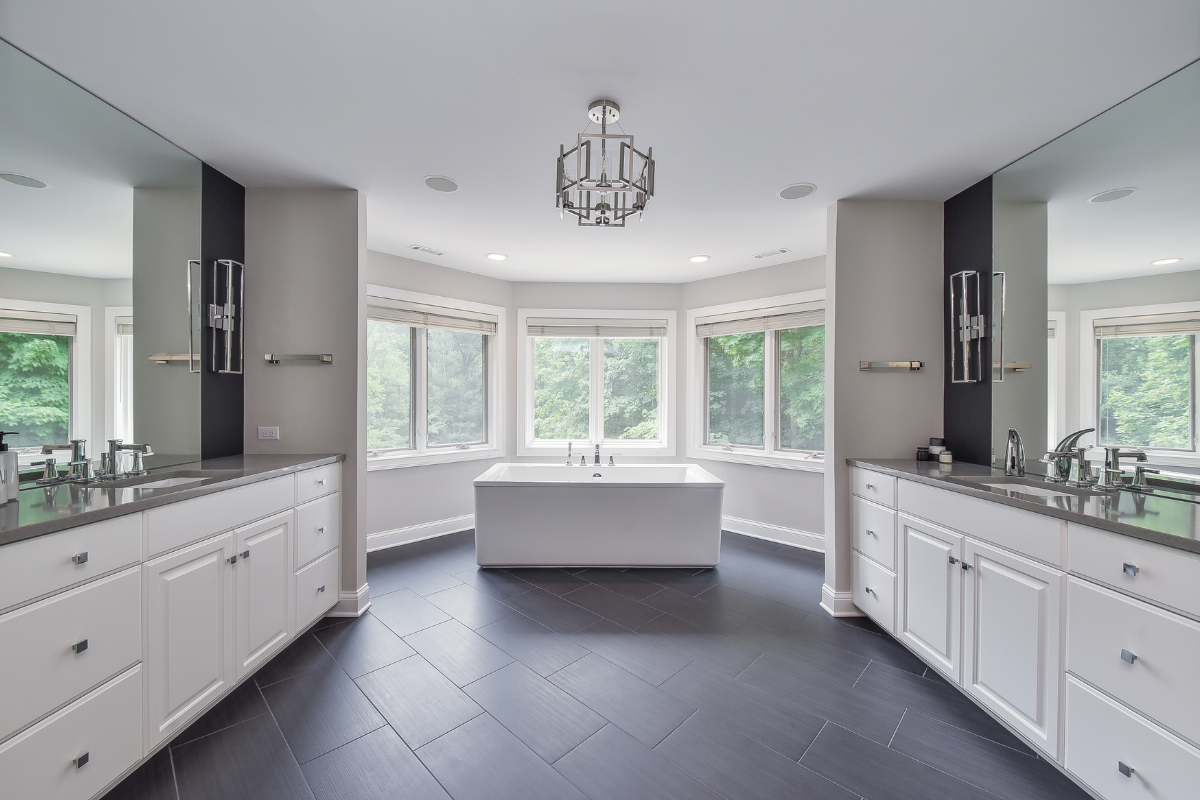 WHAT OUR CLIENTS IN AURORA SAY ABOUT SEBRING
" As soon as I had a meeting with Bryan Sebring and he drew up an initial proposal, I knew I was done shopping for contractors. When you meet someone that you know you can trust implicitly to assist you with major decisions and send you to good suppliers, and whose staff you can trust in your house for 8 weeks without any homeowner supervision, your decision transcends price… "
" I would highly recommend Sebring! All those that were involved in my home remodel were both professional AND nice. Bryan provided all services that were expected and on some occasions went beyond with what was necessary just to make us happy. Thanks Sebring! "
" My experience with Sebring felt right from the start – I felt comfortable and at ease from the first meeting and throughout the entire project. The entire team was extremely friendly and professional and always helpful! They were prompt in answering questions and returning calls and very accommodating. They were clean and courteous and respectful, which I truly appreciated. I would definitely recommend using Sebring!! "
" We used Sebring to remodel our bathroom. They were very professional and the end result is just beautiful! Everyone was prompt, courteous and very skilled. The price was very fair. Justin, in particular, went out of his way to make sure everything was perfect! I highly recommend Sebring! "
AURORA KITCHEN REMODELING AND DESIGN
With the kitchen taking the center stage of family life and inherently becoming the quintessence of the home; kitchen remodeling Aurora has transcended the blue-collar workmanship, reaching the status of art. Professional, flawlessly executed kitchen remodels are arguably the hottest trend in the home remodeling industry and increasingly on-demand in the Aurora, IL area. If you plan to renovate your kitchen, call us today. You can also check our gallery to view our completed projects in Aurora.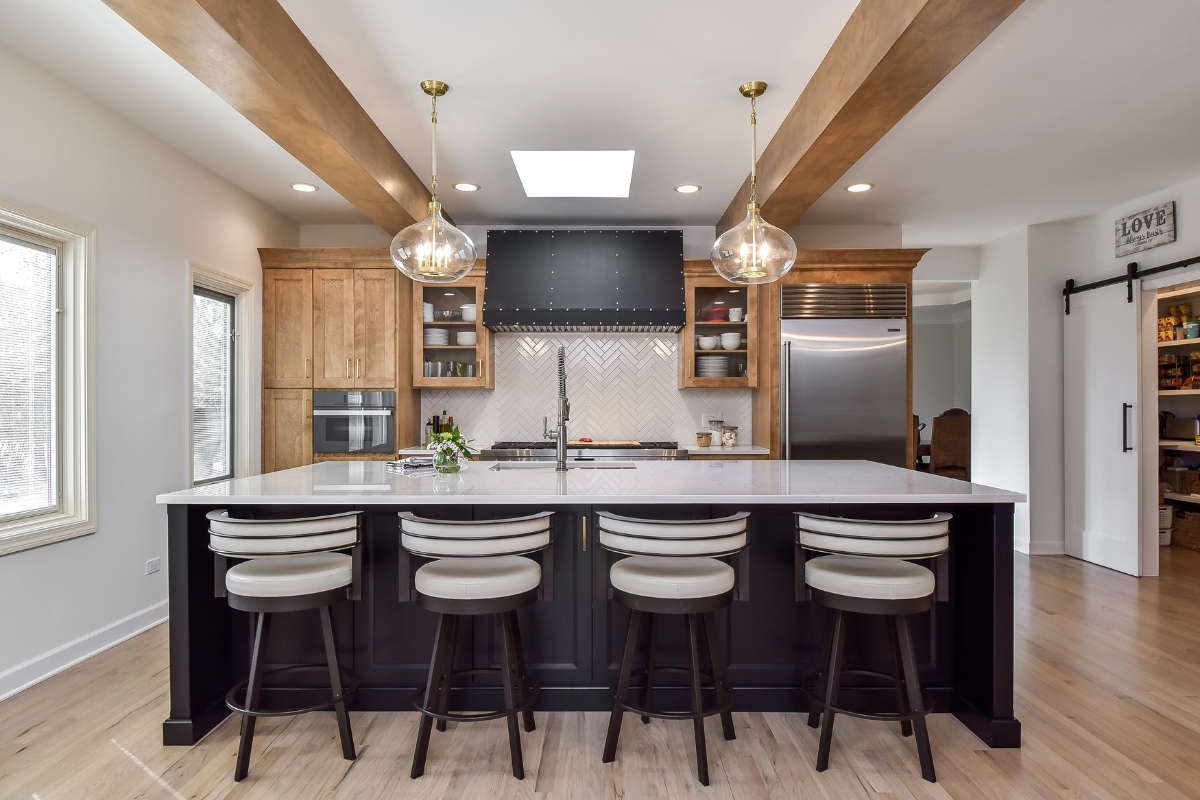 If you are looking to create your dream kitchen based on your unique vision and without exceeding your budget, then your best bet is to leverage a deftly planned and masterfully executed kitchen remodeling project in the Aurora, IL area, without exceeding your budget. At Sebring Design Build, we maintain our unwavering commitment to professionally and cost-effectively transform your visionary ideas into the updated, clutter-free and light-filled kitchen of your dreams–so you can rest assured that you have come to the right place. We take it to heart to deliver your kitchen, boasting sophisticated kitchen design and aesthetic kitchen cabinets, improved functionality, exquisite aesthetics and a coveted shock-and-awe value that is beneficial for both lifestyle and resale purposes. You can check our gallery kitchens bathrooms for inspiration.
VALUE FOR KITCHEN REMODEL COST
Aurora, IL Homeowners #1 Choice For Kitchen Remodeling Projects Done Right The First Time, On-Time and Within Budget
With remarkable hands-on experience of more than 15 years in the kitchen design and remodeling industry, along with reputable integrity and dedication to excellence; we are a blue-collar home design, installation and remodeling company, locally owned and operated and we proudly serve the entire Aurora, IL area. We also take great pride in our white-collar expertise, customer-focused and visionary approach as well as artistic eye and keen attention to details. If you want new kitchen cabinets, call us today.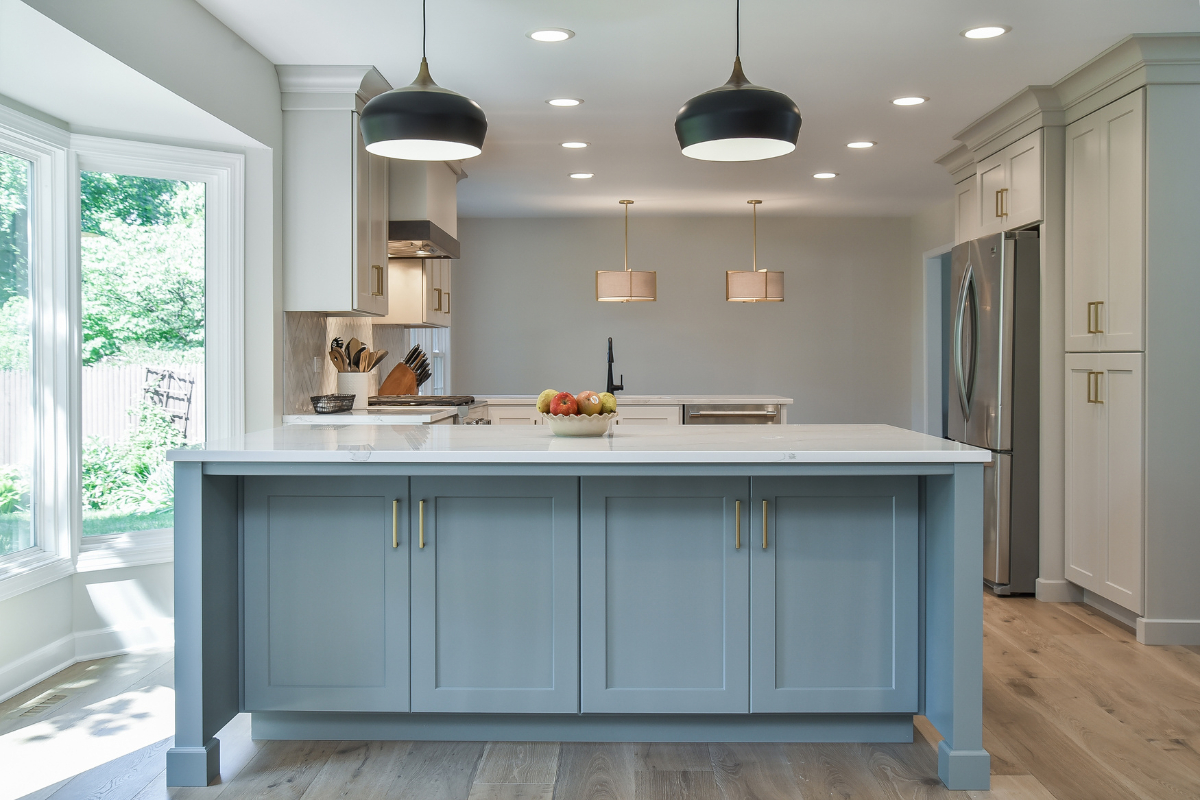 At Sebring Design Build, we diligently and proudly work in close collaboration with our talented in-house design team, and equally important, face-to-face with you. We employ this personalized approach because your unique personal vision, the design concept and first-class remodeling practices are intimately inter-connected. It is only by having them go hand-in-hand that we can make the kitchen of your dreams a reality that your entire family can fully enjoy and love.
CHALLENGES OF KITCHEN REMODELING
When you wisely choose to secure our specialized, trusted and budget-friendly kitchen remodeling services for your home in Aurora, IL or surrounding areas; you should expect nothing short of a carefully planned, impeccably installed and artfully finished kitchen remodeling project. We always strive to execute it in a timely and efficient manner, while ensuring minimal disruption to your home and family and not exceeding your budget. Our courteous, reliable and reputable team of kitchen remodel Aurora specialists also proudly provides assistance with the process of selecting the necessary materials and fittings for your kitchen at no extra cost, guiding you every step of the way. To inquire about kitchen remodel cost, call us today!
Inadequate storage is one of the most typical kitchen design issues caused by poor layout. This may easily result in clutter, chaos, and irritation. Even in very tiny kitchens, big upper and lower cabinets should be possible—you just need to design carefully and creatively to completely use the space.
A bad kitchen layout will force you to work harder than required, preventing you from enjoying it. Your kitchen should be built precisely for you, with a workflow and structure that caters to your demands.
To do this, your designer must learn about your lifestyle, habits, and kitchen needs, as well as how many people live in your home, who cooks, and what your favorite cooking style is. All of this information should be utilized to design your layout.
WHY HIRE SEBRING FOR KITCHEN CABINET DESIGN & COUNTERTOPS IN AURORA
A typical design issue is a shortage of countertop space or countertops that are not positioned where they are needed. It may also be one of the most annoying since your counter is required for almost every activity you will do in your kitchen.
Because the countertop is part of the kitchen process, you may use this to decide where and how much you need. A typical blunder is not allowing enough space next to or opposite a refrigerator or oven. This counter space is just useful with a refrigerator, but having room adjacent to or opposite an oven and a stovetop, as demonstrated in this layout, is also vital for safety. This way, you won't be dragging piping-hot food around your kitchen, seeking for a surface to place it on.
It's critical to consider the ways you now use or expect to utilize your counters while designing. For example, you may need room for more than one person to cook at the same time, or an area where your spouse can sit and speak with you while you prepare, or a place for the kids to complete their schoolwork.
Customer satisfaction is our top priority, which is why our customized kitchen remodeling services and kitchen cabinet design are accompanied by guaranteed craftsmanship and use of the highest quality materials, coupled with exceptional customer service for your utmost satisfaction. At Sebring Design Build, we want to thank all our loyal and esteemed Aurora, IL customers for their continued support and extend our trusted and flawlessly performed kitchen remodeling services to new Aurora, IL customers in need of a trusted partner to pair with for their next and eagerly-anticipated kitchen remodeling project.
If you have any questions or concerns, want to learn more about our professional, top-quality and competitively-priced kitchen remodeling services in Aurora, Illinois or want to schedule your complimentary, no-obligation consultation, then do not hesitate to call us today at 630-369-6829. Discover the best options to create your dream kitchen that perfectly reflects both the style of your home as well as your family needs, tastes and preferences–give us a call or request online your free consultation today! Our painters and remodelers will plan your new kitchen cabinet design with aesthetic painting. Check out our featured photos for kitchen renovation!
AURORA BATHROOM REMODELING AND DESIGN
Is your outdated bathroom hurting your eyes? Is it so small that you can barely turn around when taking a shower? If yes, then this is the right time to transform your shower into a deluxe inviting spa. Or if your bathroom is on the second floor and you have a leaking shower, you know how much damage it can cause to the ceiling of the first floor. Sebring is a professional bathroom remodeler that services Aurora IL and the surrounding areas. Our quality bathroom remodeling and design services can solve all these frustrations.
PLANNING YOUR BATHROOM REMODEL IN AURORA
We understand that a great bathroom starts with a great design. One of the things we keep in mind is your bathroom space. Remember that that this is the place you will be starting and ending your day. What if you want to use it at the same time with your spouse? This means you have to include extra cabinet space and use double sinks. We customize your Aurora bathroom design to suit you individual needs. If you want to increase the space of your bathroom, then it is best to remove your bathtub and enlarge the shower. Perhaps, you need a shower that is comfortable and does not restrict your movement.
To give your Aurora bathroom a stylish remodel and design, there are various amenities that we consider. Some of these amenities include: toilet cabinetry, vanity cabinet towers, custom glass enclosures for showers, linen hutch cabinetry, heated floors with programmable thermostats, customized shampoo shelves, hand-held shower heads, body-spray showers, ceramic and porcelain tiles, natural stone, glass and granite, Hanstone, Caesarstone, Silestone and Cambria countertops and much more. All these are meant to give your bathroom a refreshed, clean and relaxed feel. We have accomplished a broad range of bathroom design and remodeling projects for clients and you could also benefit from our excellent services.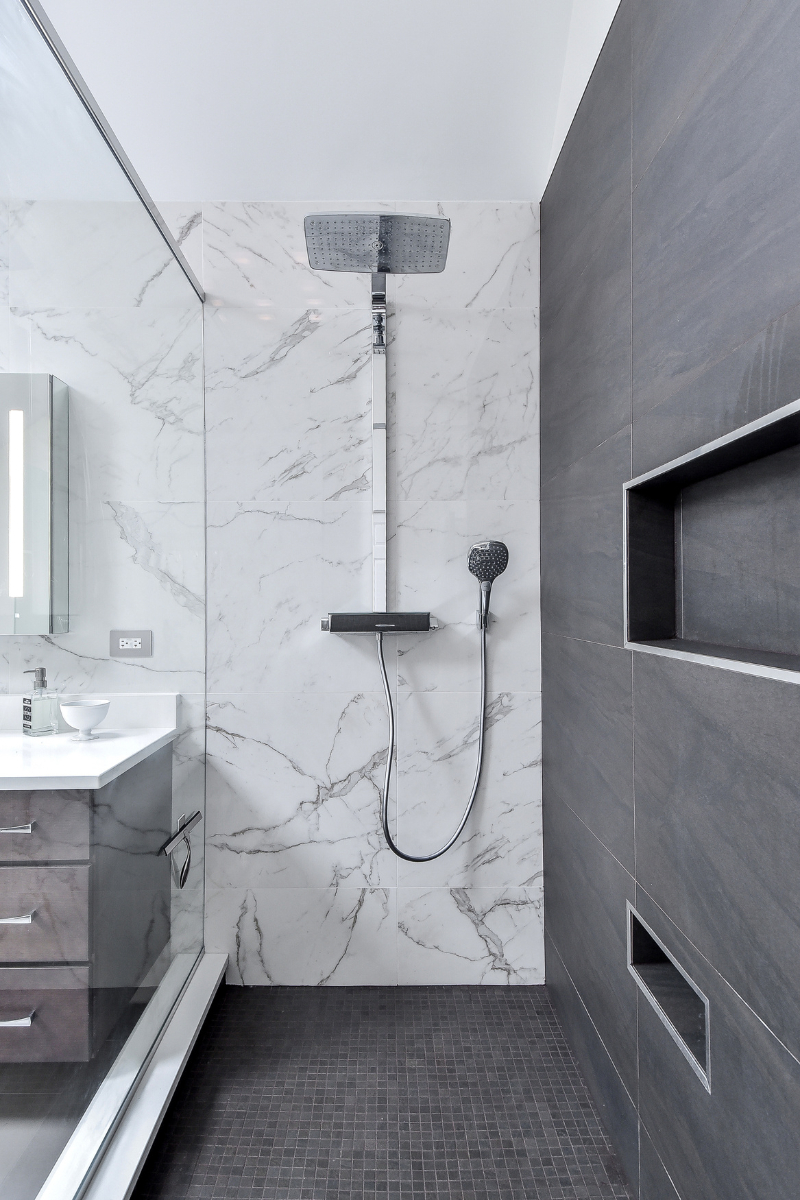 Choose Sebring to Design Your Aurora Bathroom
We have a great process from designing to remodeling your bathroom. We are the professionals you can rely on for successful and hassle-free bathroom remodeling services. We provide the services that will surely reward you in the long run. We also aid you in choosing excellent bathroom remodeling materials for great functionality and appearance of your bathroom. We do all this based on your budget.
Bathroom remodeling in Aurora is the biggest investment you can make in your home. In case you are planning on selling your home, then remodeling your bathroom is one of the key things you can do to increase your home's value. We guarantee you that the new shower and bath we will install in your bathroom will eliminate common problems such as leaking, cracking and fading, mold and mildew that make cleaning a nerve-wracking task among other issues. We break down your project into easy steps for a great remodeling experience. Our commitment to customer service will guarantee you the best. We make your vision a reality by customizing our quality services to match your needs. Feel free to contact us and we can discuss your remodeling project together as you make the right investment to your home.
Aurora Basement Finishing and Aurora Basement Remodeling
Many parents get tired of tripping over the toys of their kids in their family room. This makes it necessary to design a place where the kids can place their toys, bikes and even spend time with their friends, especially if they have teenagers. You can achieve this easily by having a basement remodeled. It is a very cost-effective remodeling project that will give your kids enough space for playing and hanging out with friends. The project transforms a dingy, damp and cold basement into a bright, warm, dry and beautifully finished basement.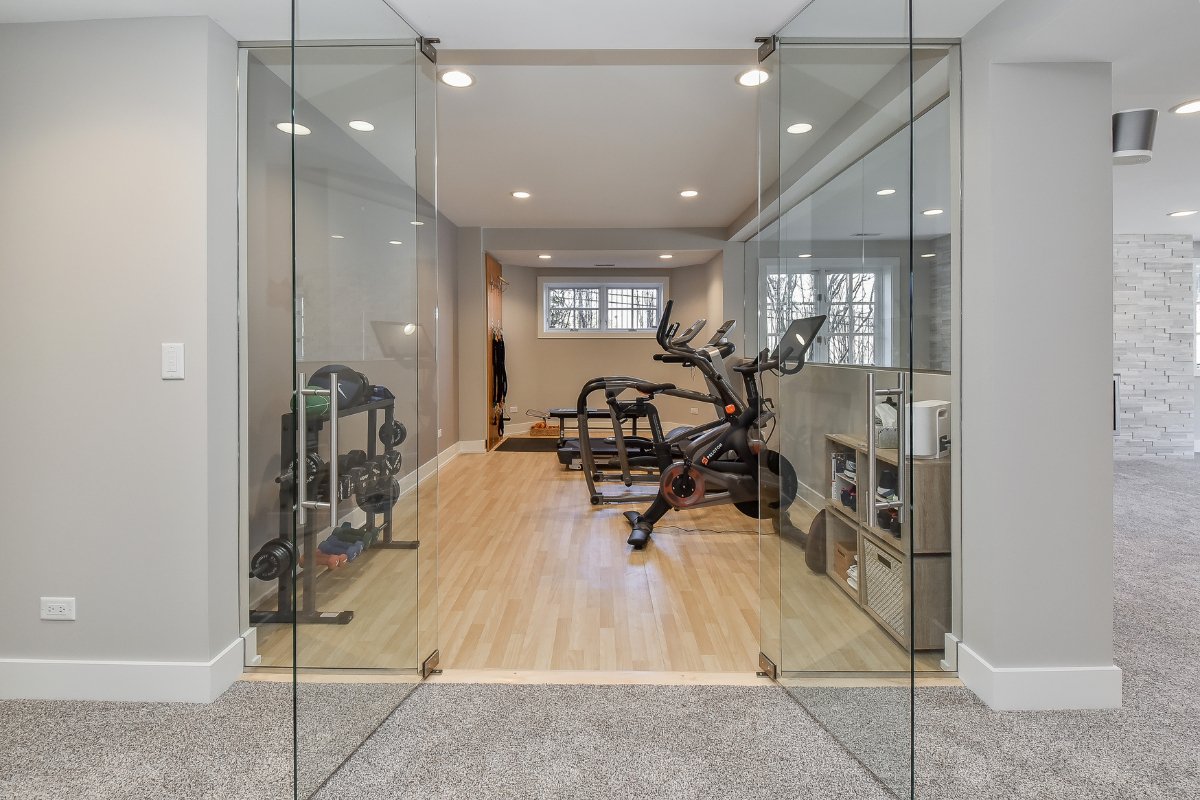 The project is not very easy and you need to work with a professional to make the project successful. As Sebring Design Build, we have made our legacy as a professional basement remodeler in Aurora IL and the surrounding areas. We have been operating since 1999, during which we have finished and remodeled over 400 basements. Subsequently, we have a fine tuned step-by-step process that makes any basement project easy to work on successfully. We are here to design extra living space and customize a wine cellar for you. We customize basement remodeling projects to match all the needs of our clients.
Most Common Finished Basement Spaces in Aurora include:
Bathrooms: From basic bathrooms to luxury baths with spa like showers and steam rooms with heated floors.
Bedrooms: In-law suites or a space for your teenager or guest who may need more privacy.
Game rooms: Old fashioned arcade games, ping pong tables and pool tables.
Workout rooms: They can include rubber floors, wall-to-wall mirrors and bright lighting.
Specialty items: Crown molding and wainscoting, custom built-ins, custom ceilings, customized wine cellars and fireplaces.
TV areas: TV entertainment areas and high-end theater rooms.
Extra rooms: Home offices, craft rooms and children's playroom.
Wet bars: Small beverage centers and custom-designed home pubs.
Choose Us For Your Basement Remodel in Aurora IL
It is clear that your home can get more spacious by undertaking a Aurora basement finishing project. We can design extra space in your basement which you can use per your family needs. We handle every project professionally and involve the homeowner throughout the project to ensure all customizations are made accordingly. We have a project management team which is responsible for coordinating all contractors and performing inspections to ensure the entire project runs smoothly as planned.
In addition, we have an online project management program where you can communicate with our production team to approve installations and selections. The program will help you stay updated with your project schedule all the time. Over the years, we have made a huge following of satisfied and happy clients in DuPage County and have the necessary expertise and experience to turn your basement ideas into a reality.
During your home renovation project, it's very important to incorporate various design elements in each room. This is considered to be the most important factor to make sure there's continuity in the home. While looking to change the aesthetic appeal of your home, this is crucial. We offer high quality services to create a remodel that looks perfect for your home. When you give us a call, we talk through your house to get a clear idea about the available space in the home.
It's worth mentioning that we check every room to determine the exact impact of renovations in the home. When you're clear about the scope of the project, you can give us a call. Our professionals will be happy to help you right away. They will consider various factors and important elements to come up with the perfect design for your home. Some of our common services include:
Whole Home Remodeling
Aurora Kitchen Remodeling
Aurora Basement Remodeling
Aurora Bathroom Remodeling
Attic Remodeling
Mudroom Remodeling
Single Floor Remodeling
Room Additions
Regardless of the scale of the project, our professionals make sure you receive great value for the money. We make sure after the remodel of your home; the living space looks more functional and aesthetically appealing. In the last few years, we've taken care of a wide range of remodeling projects in Aurora IL.
When you consider renovations and remodels, you can definitely rely on our reasonable prices and exceptional services. We always focus on design and functionality to make sure our customers always remain satisfied. Our high customer retention rate speaks for itself.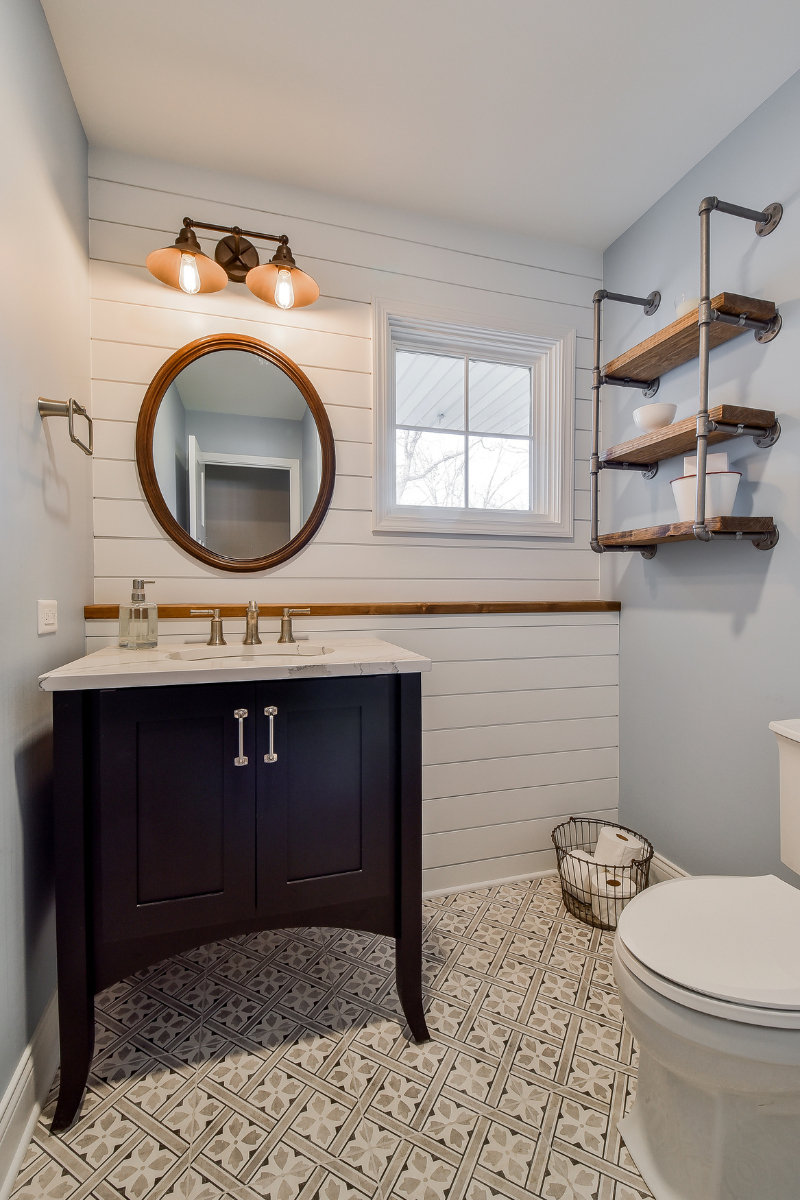 Designing and Remodeling Basements in Aurora IL
For years, we've been renowned for our dedicated and committed staff members. We hire only skilled, qualified, experienced and reputed professionals. Before we start working on the project, we discuss everything with you. We focus on your specific needs and requirements. Whether you want the property to look modern or classic, we will offer the best services. We make sure you don't experience any problems during the course of the project.
We consider every renovation and remodeling project to be extremely important. With our commitment and dedication, we're always able to deliver the best services. Regardless of the projects, we always offer high quality services. We don't consider any project big or small. Each project is important for us.
For a long time, we've been offering exceptional services to customers in Aurora IL. This has allowed us to build a strong reputation in the market. We've had a good customer retention rate that speaks of the trust customers have shown towards our company. We're always just a phone call away.