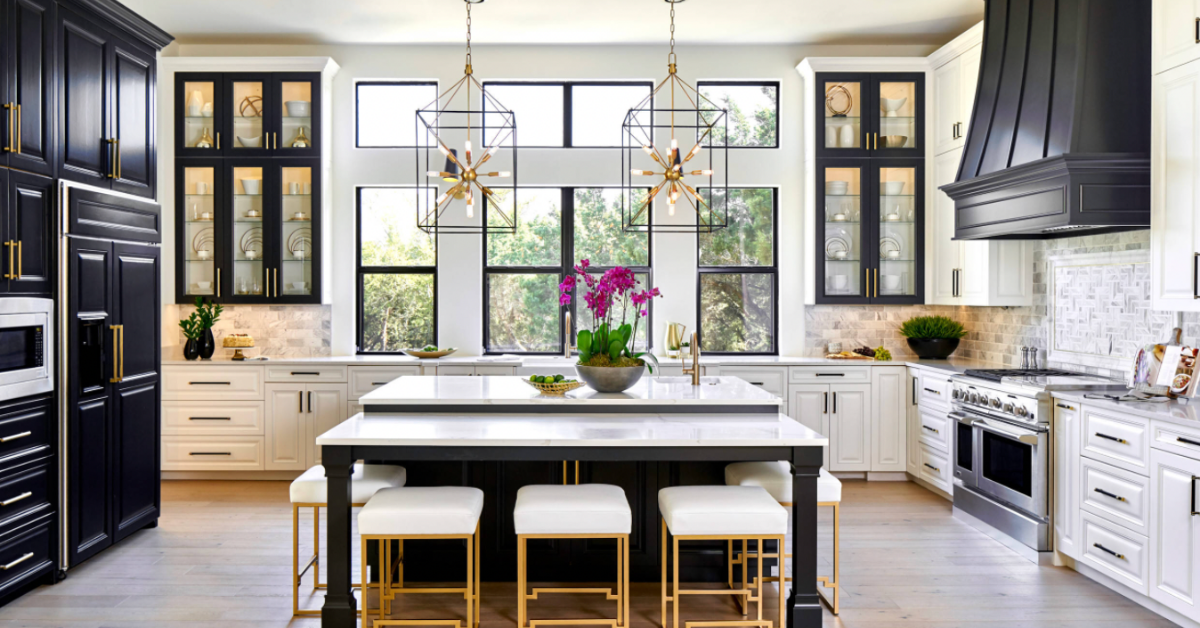 If your kitchen is big enough then you should, without a doubt, have a kitchen island added during your renovation. It's a great thing that adds storage, place to eat and many other things. It is the ideal place to balance separation and congregation, making sure that hosts can cook and clean while they socialize with their guests. And they can be a great place for kids to do homework under the watchful eyes of their parents.
The kitchen is certainly one of the most difficult spaces to design in a home. Selecting the best vintage kitchen design ideas and figuring out how one should design a kitchen island can be quite confusing for homeowners. Although there is no set formula for determining how to size a kitchen island, some guidelines on measurement can help. Below are six basic questions you should ask yourself when designing your kitchen island.
What is the kitchen island's function?
Before you begin thinking about what range you would like and smart storage solutions, you should decide what the main function of your island will be. Many islands have one side that's devoted to eating and a side that is devoted to cooking, but what will you focus on? Cooking, prep work, cleaning, entertaining or eating? Or will you decide to use it for all your activities, including house projects and homework? If you want sinks and appliances in your island, you will require additional space. If it will be used only for meals, seating should be your main priority.
The discussion about an island is really only a small subset of issues that the overall design of the kitchen and the surrounding space must resolve. In the overall scheme, what is delegated to the kitchen island is part of the overall flow of living and working patterns. The kitchen island is just part of a solution, and this is where the discussion should focus. The details will then fall into place.
What kitchen appliances do you require in your island?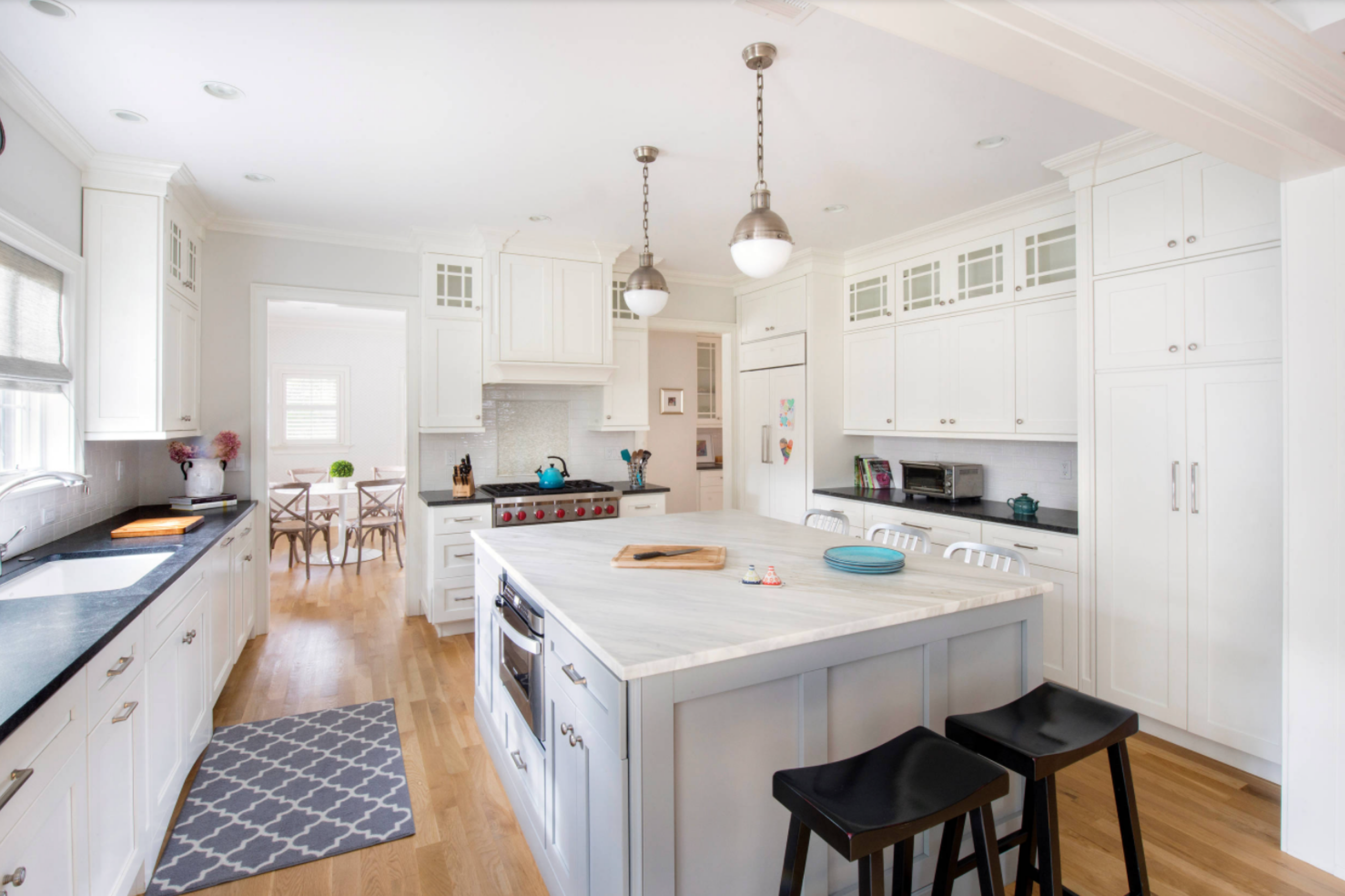 If you have decided that you will integrate your kitchen appliances into the island, you should plan for the function and the spacing. "If the main kitchen sink is on the island, you will require a dishwasher and you will have to decide whether the dishwasher will be placed to the left or the right of your sink. If the island is going to be the main preparation area, you will require compost, trash and recycling areas nearby, too.
How large is your kitchen? If you have a big kitchen and your fridge is not near the kitchen island, you might want to have a smaller under counter fridge nearby. If you are installing a cooktop, you should take the space required for a hood or exhaust vent into account. You should make a list of all the things you want in your kitchen island, in order of priority. You might not be able to get all your items in your kitchen island, but you should try to get at least your top 5 features.
How much storage do you require?
This mainly depends on the layout of your kitchen. If you have space for a lot of cabinetry in your kitchen, the island storage might not be your main priority. If the island is to be your main preparation area, the sink, and other kitchen appliances might have to come first, but try to make room for the cutting boards and preparation utensils near the sink.
Normally, two twenty-four inch base cabinets back-to-back will accommodate most under island functions, but you should ensure that your island is not too big, with some extra space in the middle. You should make your kitchen island three feet wide because that tends to look best — but sometimes a width of two feet is the best fit. The length can be as little as four feet, but you should plan for at least seven feet if you want to accommodate a cooktop, a sink, and a dishwasher.
How high should the counter be?
The first thing you should determine is your seating height. If you would like to have bar stools at the island, you will have to decide if it is thirty-six or forty-two inches high. A 42-inch high bar stool and bar normally have more flexibility and the kitchen island can be designed on 2 levels. The dining side would be set higher to accommodate the bar stools and the working side lower for preparation work. The step that is in between is a great place for placing electrical outlets, too.
A 36-inch high bar offers for seating that's between a table seat and a typical bar-stool. It does not allow for a high flexibility in design but it can be a great choice for a defined eating area. You should leave at least 12 inches of overhang for the kitchen island with seating areas, but fifteen to eighteen inches feels more comfortable.
How will it fit into the kitchen layout?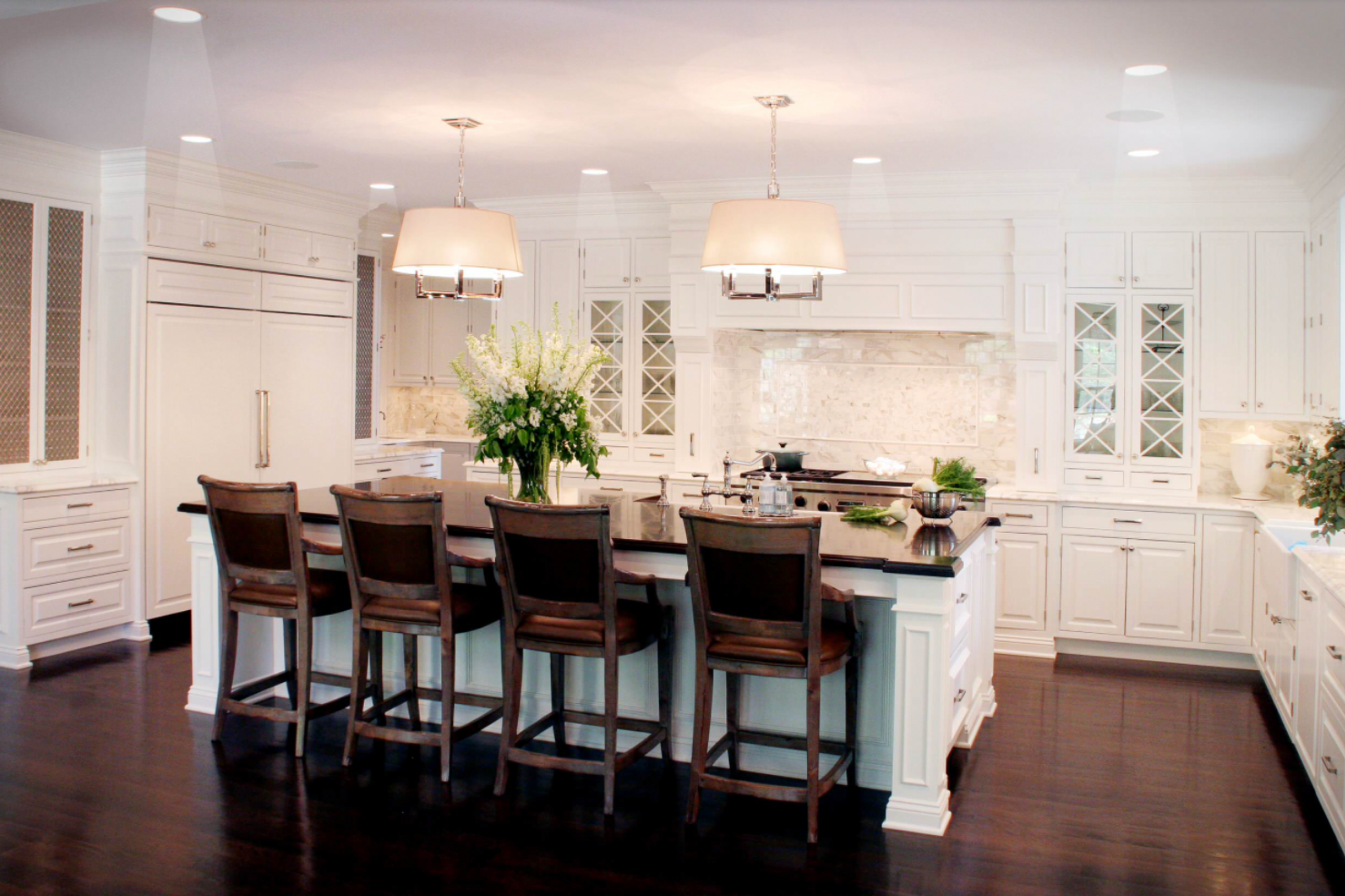 Kitchen design isn't static, but rather organic in nature – the busy nature of this important space requires that every section is designed cohesively. Ensure that the working side of your kitchen island functions well with the opposite counter. Will your kitchen island make sense with the other parts of your kitchen? Can it complete the work triangle of the sink, refrigerator, and range? Or do you require another working area that has a prep sink?
The open floor area that's around the kitchen island also needs some calculation. You should ensure that there are approximately three feet of floor-space on the island's ends. The working sides of a kitchen island should have a minimum of forty-two inches of space, but more than five feet normally is not necessary. The eating and entertaining side of the kitchen island is normally determined by the adjacent space — a living room or dining room— if there's one.
Do you require a designer?
Simply put…yes. Kitchen islands are normally the main work and gathering spot in the kitchen, as a result, a lot of thought goes into them. Anybody who has a good sense of proportion and who also takes care of the planning for the proposed uses of the island can easily figure this out. But that is not everybody. A kitchen cabinet designer can assist, particularly when related to more than just having a working kitchen. Give us a call and our designer on staff will be able to help you through the design process.
Check Out Our Other Great Articles: