HOME REMODELING IN NAPERVILLE, IL
CHICAGOLAND | WESTERN SUBURBS | DUPAGE COUNTY | KANE COUNTY | WILL COUNTY
NAPERVILLE HOME REMODELING & RENOVATIONS
Here at Sebring Design Build, we consider your project unique from your first phone call and immediately start aligning our design with your desires. We believe that you should be at the center of the conversation to help us get the details right, discuss your budget, and help us outline our proposed plan.  Once you have clarity on the direction that we would take, we believe that you are then in the best place to decide whether we are the right company for you.
Once you choose to move forward with us, we will make a plan with CAD software. If you want to have a custom design, we will meet with your architect or a firm that we use to design the details.
You can rest assured that your project will be assigned to a project manager who will keep everything well managed and moving forward as planned. Your project will also be tracked online, so there is no room for any mistake.
The exciting part starts when you get to pick features for your project. That means that you'll choose from a variety of colors, tiles, fixtures, and other features needed to make your project uniquely yours. If you find it difficult to make some of those choices, our experts will guide you to make the best choice. We will also take care of all paperwork needed. Depending on the project, this can take anywhere from two weeks to two months. During this time, we will upload all the remodeling design details in our software so that you will be able to access it via our website.
WHY HIRE US TO DESIGN AND REMODEL YOUR NAPERVILLE HOME
Regardless of the scale of the project, our professionals make sure you receive great value for the money. We make sure after the remodel of your home; the living space looks more functional and aesthetically appealing.  In the last few years, we've taken care of a wide range of remodeling projects in Naperville, IL.
When you consider renovations and remodels, you can definitely rely on our reasonable prices and exceptional services. We always focus on design and functionality to make sure our customers always remain satisfied. Our high customer retention rate speaks for itself.
It's worth mentioning that we check every room to determine the exact impact of renovations in the home. When you're clear about the scope of the project, you can give us a call. Our professionals will be happy to help you right away. They will consider various factors and important elements to come up with the perfect design for your home. Some of our common services include:
Whole Home Remodeling
Naperville Kitchen Remodeling
Naperville Basement Remodeling
Naperville Bathroom Remodeling
Attic Remodeling
Mudroom Remodeling
Single Floor Remodeling
Room Additions
CUSTOM BASEMENT FINISHING & REMODELING IN NAPERVILLE
Having a basement can be such a great opportunity, and it can also present some challenges.   You are fortunate if you have a clean basement and a less complicated design that requires only a couple of days of hard work to be transformed into an inviting and enhanced space.   However, many basements are neglected due to lack of maintenance, and they may need a complete remodeling design to become a vital living space; that's where you can count on Sebring to excel as your  real home remodeling professionals.
We can transform your basement from a catchall for unwanted furniture and little used exercise equipment into an inviting beautiful space that adds value to your home, and becomes the hub of family activities.  Your job is to find a purpose for it and guide us through the design.
If you just want an extra room to chill, or if you want a wine cellar or gaming room, we can do that for you.
Many people think of an empty basement as an opportunity to turn it into a game room…a perfect place to relax, unwind, and have fun. If that is your desire, you have to decide what type of game room that you want.  It can contain just a simple billiard table, or you can also include vintage arcade game machines if you have room. There is even a possibility of furnishing your basement with latest gaming consoles. After we decide this, we will make plans for the overall design of the basement.
Another request we get quite often is adding a bedroom. We can add a comfortable bedroom to your basement.   Your guests can use it, or maybe your children would like more privacy as they grow older. The possibilities are endless.
If you are into fitness, we can help you with that, too. Our home remodeling company can turn your basement into a well-equipped gym. Now you don't have to plan your gym visits because all you need to do is go down to your basement to complete your daily workout.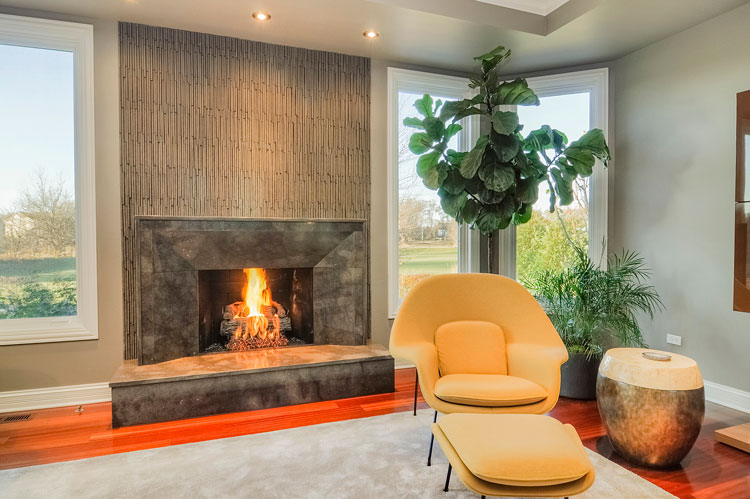 We can even offer you a chance to turn your dark and damp basement into a theater area. You just have to pick the right design, furniture and the size of the screen. We have many exciting designs to turn your basement into a real home theater.
Some other ideas include:  wet bars, wine cellars, spa bathrooms, etc. Whatever you imagine, we will make happen or we will discuss challenges and get agreement about changes or adjustments. Our team will be at your service!
Our company offers a variety of other services as well. Besides basement remodeling, we can create the kitchen of your dreams. It doesn't matter if you want a more basic renovation, or you want to start from scratch, Sebring has the means to deliver. The same goes for bathrooms; we can create a bathroom that will allow you to escape from your everyday troubles and where you can relax and refresh yourself. Besides these large home remodeling projects, we can assist you with small additions; from enlarging your dining room to creating a small nursery for your baby.
Sebring is located in Naperville, Illinois and we are offer our clients a variety of home remodeling services, with many great options to customize and personalize your project. Our approach is based on a detailed plan of every part of the process. Kitchens, bathrooms and basements are our specialty.
BUDGETING YOUR RENOVATION IN NAPERVILLE, IL
NAPERVILLE HOME REMODELING PROJECTS
Kevin & Julia's Basement Remodel Pictures
Bryan Sebring
2019-07-08T09:06:18-05:00
SCHEDULE YOUR CONSULTATION
WHAT OUR CLIENTS IN NAPERVILLE SAY ABOUT SEBRING
" As soon as I had a meeting with Bryan Sebring and he drew up an initial proposal, I knew I was done shopping for contractors. When you meet someone that you know you can trust implicitly to assist you with major decisions and send you to good suppliers, and whose staff you can trust in your house for 8 weeks without any homeowner supervision, your decision transcends price… "
" I would highly recommend Sebring Services! All those that were involved in my home remodel were both professional AND nice. Bryan provided all services that were expected and on some occasions went beyond with what was necessary just to make us happy. Thanks Sebring Services! "
" My experience with Sebring Services felt right from the start – I felt comfortable and at ease from the first meeting and throughout the entire project. The entire team was extremely friendly and professional and always helpful! They were prompt in answering questions and returning calls and very accommodating. They were clean and courteous and respectful, which I truly appreciated. I would definitely recommend using Sebring Services!! "
" We used Sebring Services to remodel our bathroom. They were very professional and the end result is just beautiful! Everyone was prompt, courteous and very skilled. The price was very fair. Justin, in particular, went out of his way to make sure everything was perfect! I highly recommend Sebring Services! "
FREE REMODELING 101 E-BOOK