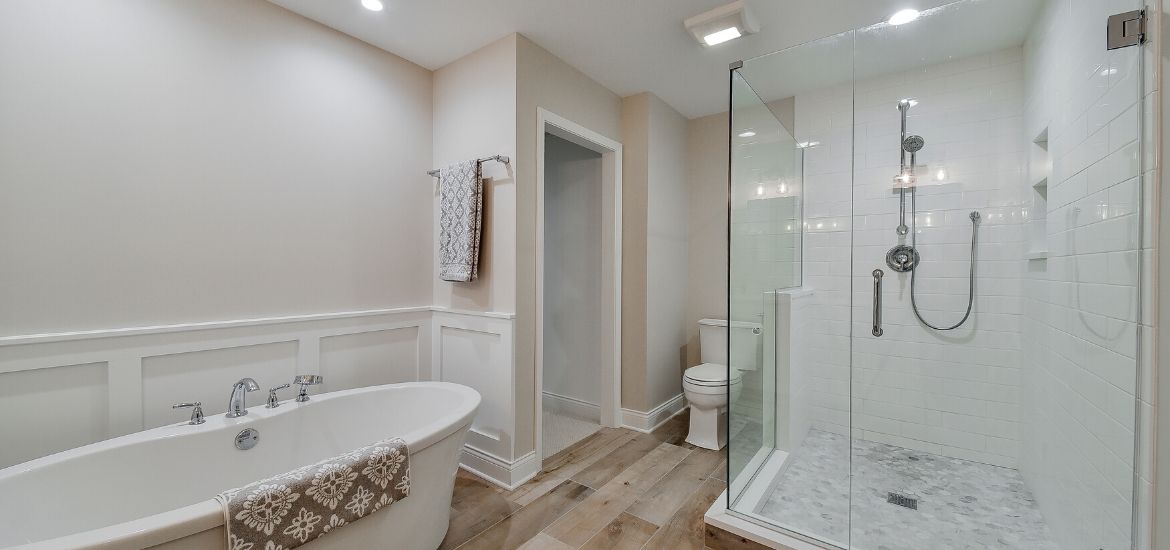 There's nothing better than having a hot shower or a soak in the tub after a long and tiring day. It's relaxing and refreshing, and the steam helps unclog your pores and promotes blood circulation.
But the same water that cleanses your skin and the steam that leaves you feeling refreshed can also spell doom for your bathroom. Humidity and condensation, if left unchecked, can leave annoying marks on your glass shower enclosure and other surfaces in your bathroom.
A damp environment can also be a breeding ground for mold and mildew. Not only does the presence of these organisms make your bathroom look ugly, but they can also pose a risk to your health. Moreover, mold and mildew can significantly lower the value of your property, and that's going to be a problem when you finally decide to sell your home.
That's why bathroom exhaust fans have become essential fixtures in homes, hotels, and other commercial buildings all over the world. A good bathroom vent fan can remove moisture and get rid of odor in your bathroom. Many of these fixtures even do more than evacuate moist air from your bathroom. They provide illumination, and sometimes, heating.
If you're looking for the best bathroom exhaust fan in the market, then you've landed on the right page. We've curated and reviewed the best bathroom exhaust fans you can buy online to help you shop for the right one for your home. We also have a buyer's guide so you won't fly blind when shopping.
Bathroom Exhaust Fan Buyers' Guide
Bathroom exhaust fans are often an afterthought when you're building a new home or when remodeling an old bathroom. To be honest, it's one of the least exciting fixtures in the bathroom. You could obsess over the size and shape of your bathtub, or whether you want a handheld or a rainfall showerhead, but the exhaust fan is almost always the last one on the shopping list.
However, the importance of the bathroom vent fan cannot be stressed enough. Many homeowners think that it's just a simple appliance that can draw away all that funky odor in your bathroom, but it's so much more. The bathroom exhaust fan's most important function is to evacuate moist air that is formed whenever you use the shower or the bathtub, as well as improve indoor air quality. It also helps keep your glass enclosure and mirror free from condensation. Plus, it protects other surfaces in your bathroom from breaking down or rotting due to prolonged exposure to moisture.
Having an exhaust fan hampers the growth of mold and mildew in your bathroom. One sign that your bathroom has been invaded by fungi is when it begins to smell stale and musty. If it does, that's a sure sign that your bathroom needs an exhaust fan or if you already have one, you need to purchase one with a higher air flow capacity.
Things To Consider When Choosing The Right Bathroom Exhaust Fan
Bathroom Vent Fan Sizing
When choosing a bathroom exhaust fan, the first thing you should consider is the size of the room. Smaller bathrooms generally need an exhaust fan with a lower CFM rating. If you have a mid-sized or larger bathroom, its CFM rating should also match the room's square footage.
But what exactly is the CFM rating? The fan's CFM rating is the indicator of an exhaust fan's ability to move moist air in cubic feet per minute (CFM). According to the Home Ventilating Institute, a bathroom that has a total area of less than 50 sq. feet needs a bathroom exhaust fan with a minimum of 50 CFM.
What if you have a larger bathroom? If you have a bathroom with an area of fewer than 100 feet, then a single square foot of floor space should correspond to 1 CFM. Have an extra-large bathroom with more than 100 sq. feet in the floor area? Then consider adding 50 CFM for each fixture (toilet, shower, and bathtub).
Where To Install A Bathroom Vent Fan
Bathroom exhaust fans perform best when installed near or over the main source of moisture, such as your shower enclosure, bathtub, or sink. If you have a mid-sized open bathroom, then positioning it in the part of the ceiling between your toilet and bathtub or shower is ideal.
You can position the fan at the center of the room if you have a smaller bathroom. Install another exhaust fan if you have an enclosed toilet or if the ceiling of your bathroom is taller than usual.
Extra Features
Bathroom exhaust fans used to be just that. But now, these mechanical ventilation machines are sometimes equipped with extra features, such as heaters, humidity sensors, and lighting. A few models even have motion sensors.
Naturally, these extras come at a cost. You can expect that these new bathroom vent fans are more expensive than basic ones.
Noise Level
The sound a bath exhaust fan produces is measured in sones. The hum of a refrigerator, for example, is approximately 1.0 sone. The sound of a calm office is approximately 2.0 or 3.0 sones, while the sound of a television or a radio playing at a moderate volume is 3.0 sones. The sound level of a normal conversation, on the other hand, is measured at 4 or 5 sones.
If you don't want the drone of the bathroom exhaust fan disrupting your peace during a long soak in the tub, then choose one with the lowest possible sones rating.
Safety and Energy Efficiency
Choose a bathroom exhaust fan that has been certified by the Home Ventilation Institute (HVI). These fans are a good choice as they have been tested and certified for safety and efficiency by the independent organization itself.
If you want to choose an energy-saving vent fan, then buy an Energy Star model. These bathroom exhaust fans are more energy-efficient, thereby lowering your energy consumption and saving you money.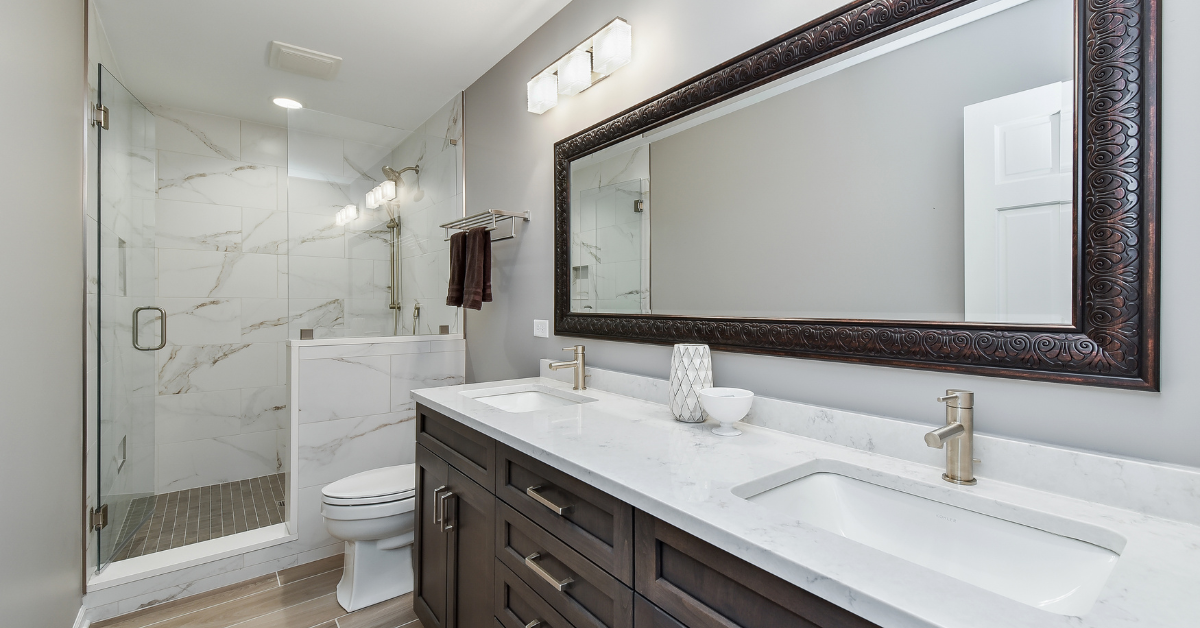 Conclusion:
All of the bathroom exhaust fans we reviewed have their own great and not-so-great features. All the products performed well, but there's always that one product that stands out from the rest, and that product is the Panasonic FV-08-11VF5 WhisperFit EZ Retrofit Fan.
The WhisperFit EZ bathroom ceiling fan is one of the few vent fans that allow users to select the right airflow for the size of their bathroom. Let's say that you have a small-ish or mid-size bathroom. Then you can set this Panasonic fan to 80 CFM. If you've set it up in a larger bathroom or you have a bathtub and a shower stall, then set it to 110 CFM.
It is ENERGY STAR Certified, so you know it's energy-efficient and can help you save money, too. It is also California Title 24, ASHRAE 62.2, LEED, and Washington VIAQ compliant. Plus, this Panasonic vent fan is UL Listed and safe to be installed on the ceiling directly above the shower enclosure or bathtub (make sure to use a GFCI protected circuit).
It doesn't have a built-in light or heater, so you might find it too generic. But at the end of the day, what's more important in a bathroom exhaust fan is its performance, and this unit outperformed its rivals. Moreover, Panasonic is one of the companies that offer a long warranty on parts.
Other Great Articles to Read:
To view our Amazon Associates Disclaimer, please click here.