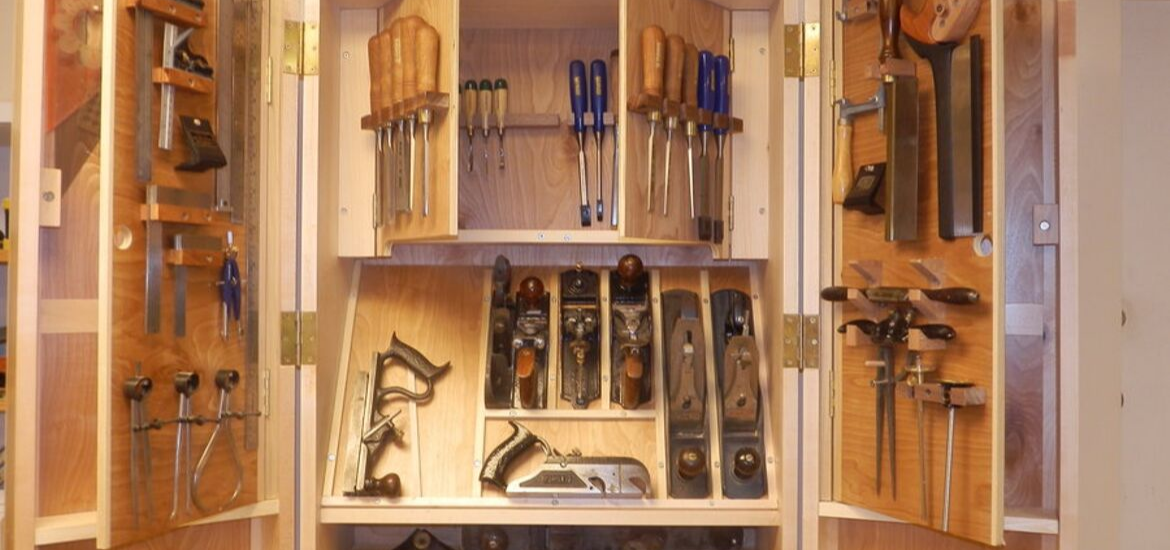 If you are struggling with tool storage ideas, this post is for you.
The majority of us see our storage spaces with a mixture of fear and guilt. Above all, we all know that we need to store and sort out our tools and supplies properly, yet most of the time, such things join the omnipresent mess we usually avoid to address.
Luckily, today's houses consider the need for appropriate utility units. In addition, they look to incorporate storage system into the general feel of the home and the greater landscape.
From rolling toolboxes to more DIY alternatives, there is no deficiency of garage tool storage ideas by which you can spare yourself time, stress, and space with minimal innovative and creative effort. Moreover, hook-and-nail hangings, tower racks, wall-mounted mason jars, and wooden crate shelves are readily available and easy to install. Indeed, you can even execute trimmed cupboards and magnetic toolbars without any difficulty at relatively low cost. Notably, they provide long periods of use and full storage capacity.
Let's be honest, it's hard to romanticize a home's requirement for ample storage capacity, particularly with regards to tools and garage equipment. However, garage tool storage ideas nowadays are innovative and surprisingly functional. While there are absolutely progressively attractive spaces to focus on, we can't deny that the transformative impact from these great workshop tool storage ideas and arrangement structures. Therefore, your garage or workspace shouldn't be an erratic spot of deserted projects and a long rundown of chores you've been putting off. With the garage tool storage ideas in place, you can handle these tasks with renewed zeal and inspiration.
GARAGE STORAGE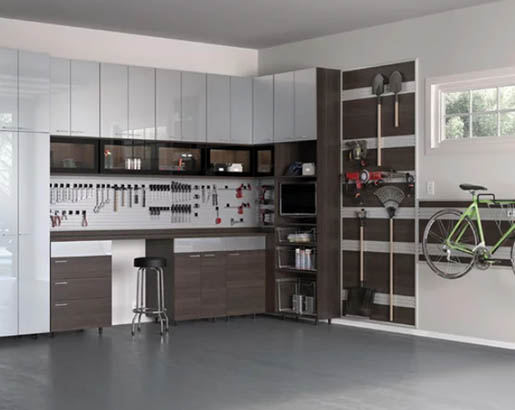 Custom storage solution like this will make your tools organized and easy to spot when you need them.
CRAFTSMAN GARAGE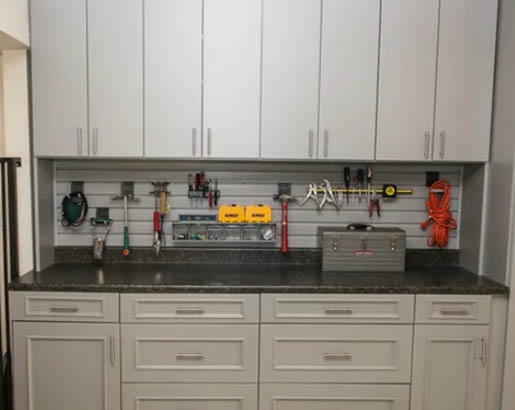 Closet Factory provided this awesome storage solution in Colorado.
HUGE STORAGE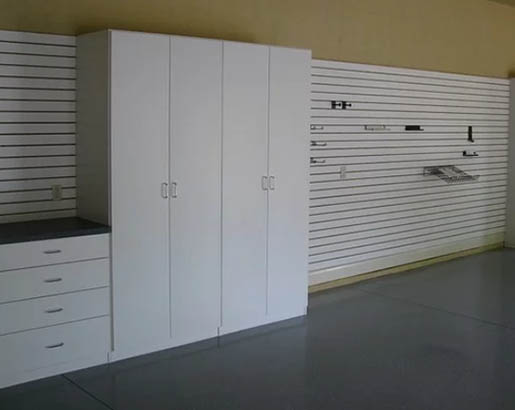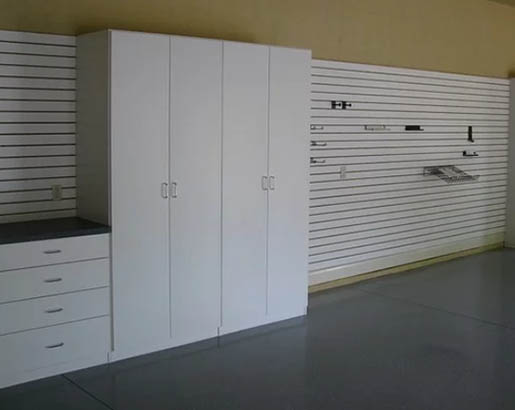 Utilize your garage walls if you want huge storage space for your tools.
WALL STORAGE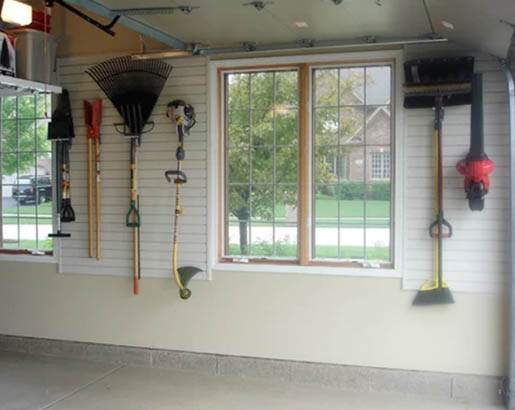 One clever way to store your tools is to hang them on the walls.
SLATWALL PANELS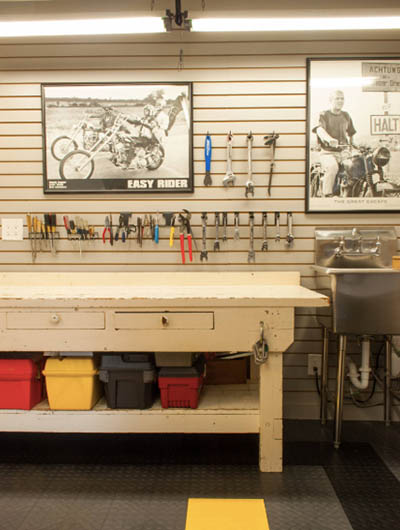 Looking for a fun way to hang your tools? This is the way to go!
BIN DRAWER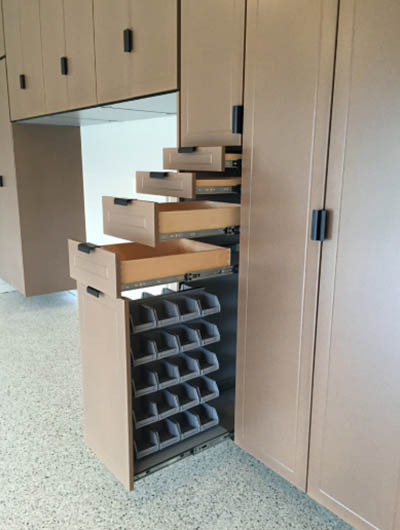 These 40-compartment drawers in various sizes have enough room to store all your tools.
MAN CAVE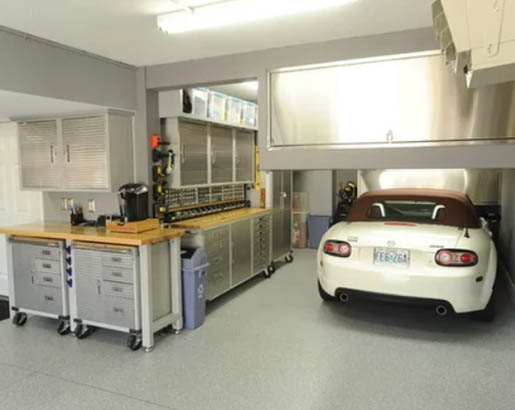 A garage remodel like this one is the best gift for husbands who love cars and carpentry.
STEEL SHELVING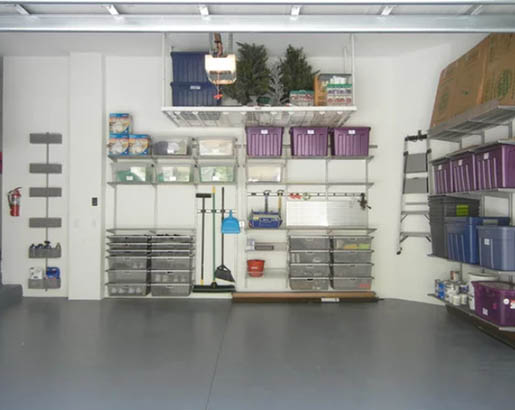 Container Store carries these epoxy coated steel shelvings with lots of options.
GARDEN TOOL STASH
Conveniently store your garden tool stash like twine, trowel, and pruning shears with this little storage system.
SLAT WALL STORAGE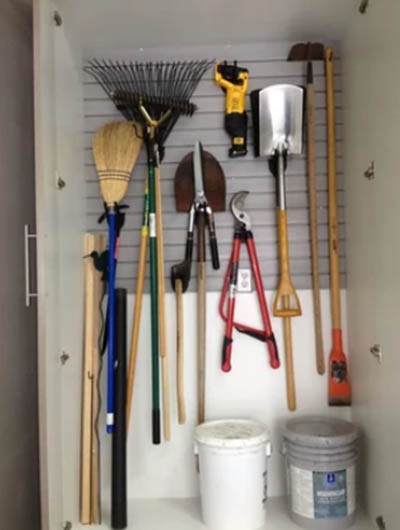 This slat wall storage is perfect for your garden tools and supplies.
ADJUSTABLE STORAGE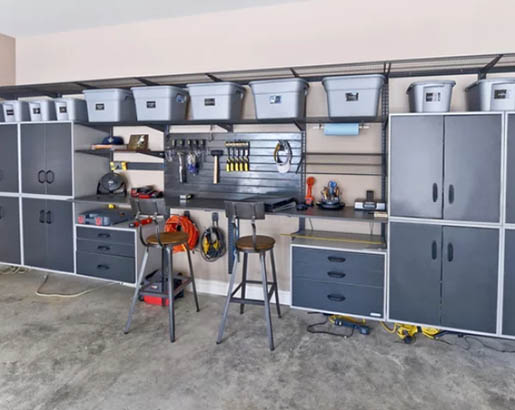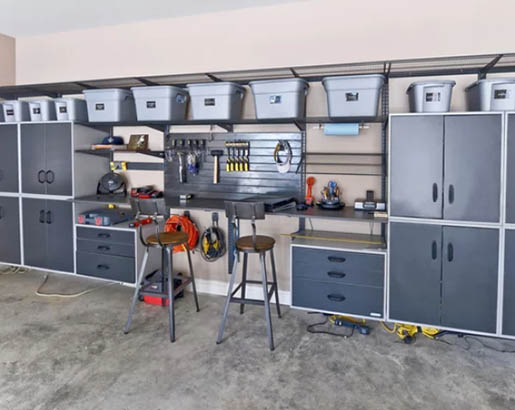 This adjustable garage storage system is incredibly strong and can hold up to 150 pounds every 40 inches.