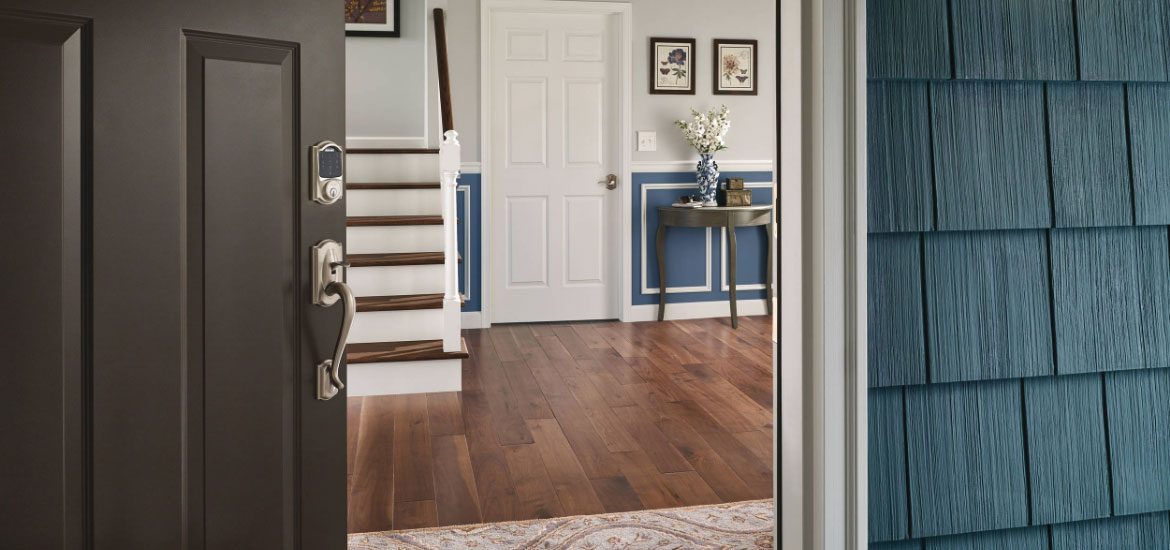 A keyless gate lock and keyless deadbolts are improved locks that allow for greater control and safety when it comes to guarding your home. They come with remote access, security features, and a wide range of additional bonuses that can make you feel more comfortable about leaving your home for extended periods of time.
Like many pieces of smart technology, keyless deadbolts & gate locks come in a variety of options and styles. The following guide can familiarize you with the way smart locks work in general, and the different types of door locks you'll be able to find when searching for your newest home upgrade.
Smart technology has greatly elevated the way we use appliances and security systems. Everything from faucets and shower drains to door knobs can now be equipped with smart features that make convenience and protection a whole lot easier.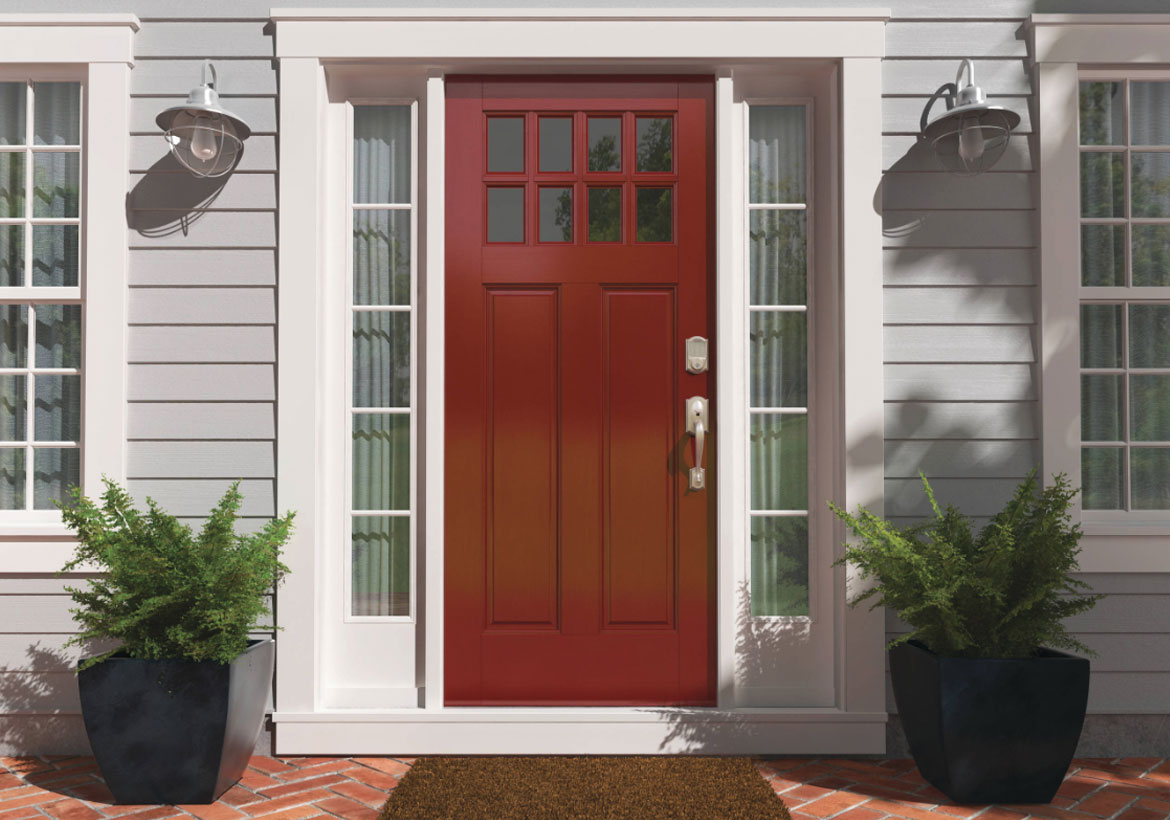 What are "Smart" Door Locks?
Smart door locks are advanced pieces of door locking technology that are typically equipped with the ability for wireless or Bluetooth control. Since they come in so many different shapes and sizes; more details can help you decide which kind might work best for your situation.
Whether you're looking for advanced Bluetooth connectivity, or you just want a little extra security when you go away at night, there's a smart door lock that can fit your needs. Check out the featured items below to see the different types and styles of smart door locks you'll find on the market today.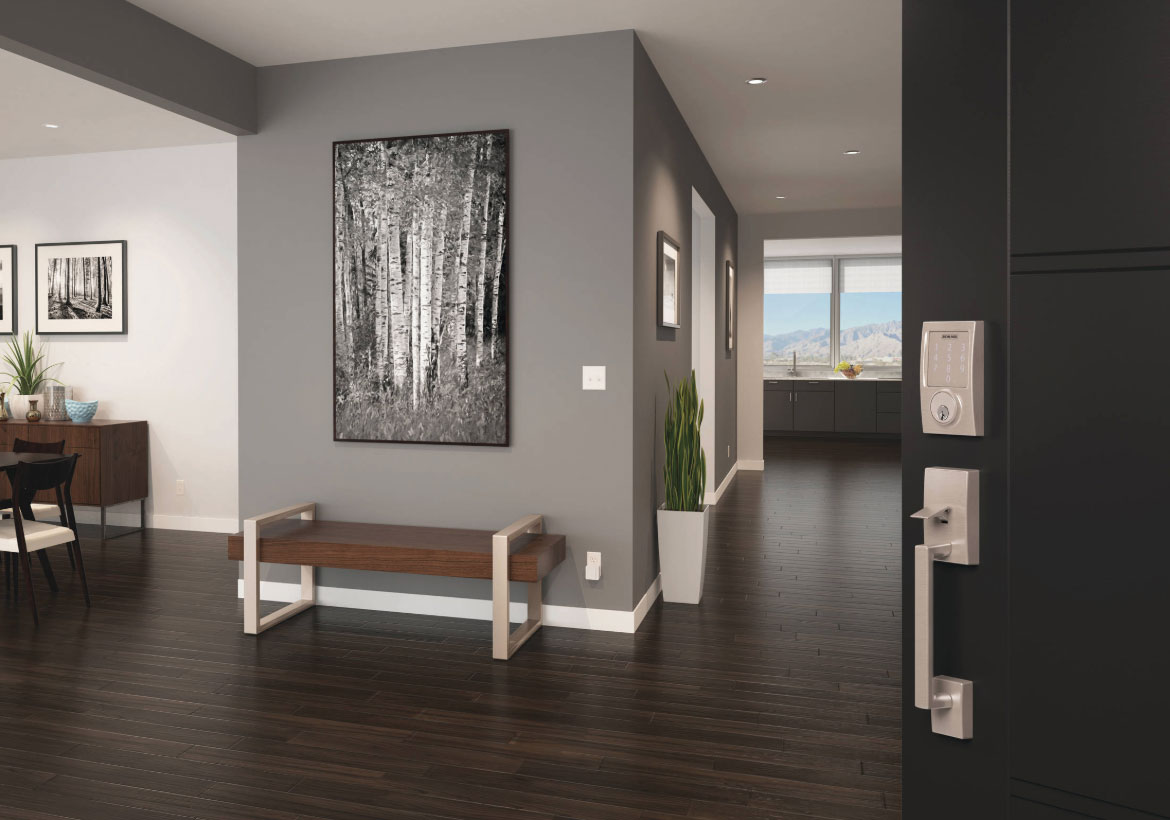 Schlage Keyless Deadbolt
The Schlage Keyless Deadbolt series is a preferred product due to its brand worthiness and advanced locking techniques. While they do come with a keyhole for security in case the battery dies, the actual method of entry does not require a key at all. It is completely keyless, allowing you to access the deadbolt using an access code or purchase the Wi-Fi adapter and you can access remotely.
Schlage also provides products in a variety of shapes and colors, so that you don't have to have an eyesore resting on the front of your door. You can invest in a painted bronze or metallic coating to blend right in with your gate or door.
Features
Schlage Sense Smart Deadbolt
Enter with an access code instead of fumbling for keys
Easy to pair with your smartphone through Bluetooth Smart technology
Easy to get started with Schlage Sense app
Easily share access with trusted friends/family
Easy to install with just a screwdriver
Battery-operated no hardwiring required
Backup key included
Still accepts access codes on the touchscreen during home power outages
The lock is easy to update through the Schlage Sense app
Built-in alarm technology senses potential door attacks
No need to buy a new lock when new features are released
3-year electronics warranty; limited lifetime mechanical and finish warranty
Lock/unlock from anywhere on iPhone and Android smartphone with Schlage Sense Wi-Fi Adapter**
Certified Commercial Grade 2
Graded Best in Residential Security, Durability, and Finish
**iPad/Apple TV/Schlage Sense Wi-Fi Adapter must stay plugged into power at home, connected to Wi-Fi and in Bluetooth range (about 40 feet) from the lock to enable remote access.
Remote Control Lock
Remote control locks are various kinds of door locks that connect to your mobile device using Z-wave or Bluetooth technology. That way, you can check on the status of your home while you're at work or vacation. The locks are built to give you a better peace of mind, and they have been highly recommended by customers and industry professionals alike.
One of the advantages of being able to control the locking system from your home is that you can not only keep the bad guys out, but you can help yourself get in. If you ever get locked out, you can grant yourself safe entry without the hassle of having to look for your keys. You can lock and unlock the device easily. It's also useful for when you have a child that comes home from school early–even if you aren't home, you can unlock the front door for them.
Z-Wave Deadbolt
Z-Wave is a new form of wireless technology that allows you to communicate with your door-locking device from miles away. As the user of the device, you can check on its status regularly to ensure that the door is locked. You can also lock and unlock it from afar. You can even use it to check emails or important text messages that may be associated with your home.
A lot of reputable brands create Z-Wave deadbolt locking systems that are compatible with Amazon Alexa, Wink, and other pieces of mobile accessibility software. Plus, you can program it to accept other resources that might work best on your phone. It has a lock bar to prevent bumping, which is a method used by some thieves and criminals. It's one of the most secure and advanced ways to keep your doors locked at all times.
Schlage Z-Wave Connect Camelot Touchscreen Deadbolt with Built-In Alarm works with Alexa via SmartThings, Wink or Iris.
Features
Schlage Z-Wave Connect Camelot Touchscreen Deadbolt with Built-In Alarm
Durable Resistive Touchscreen with matte finish to protect your residential security deadbolt lock against fingerprints and smudges
Anti-pick shield protects against lock tampering
100% pick-proof
Built-in Alarm Technology senses movement of the door and allows this residential lock with alarm to alert homeowners with an audible alert
Select between three touchscreen alarm door lock alerts: activity, tamper or forced entry alert
Employs Z-Wave, a wireless technology that makes your house smarter, safer and far more convenient
Connect with your home via computer, tablet or smartphone with the service provider of your choice and get the exact features* you want
Works with Alexa via SmartThings, Wink or Iris
Holds up to 30 user codes
Easy installation with just a screwdriver- no wiring required
Certified Commercial Grade 1
Graded Best in Residential Security, Durability, and Finish
*Connectivity features dependent upon service provider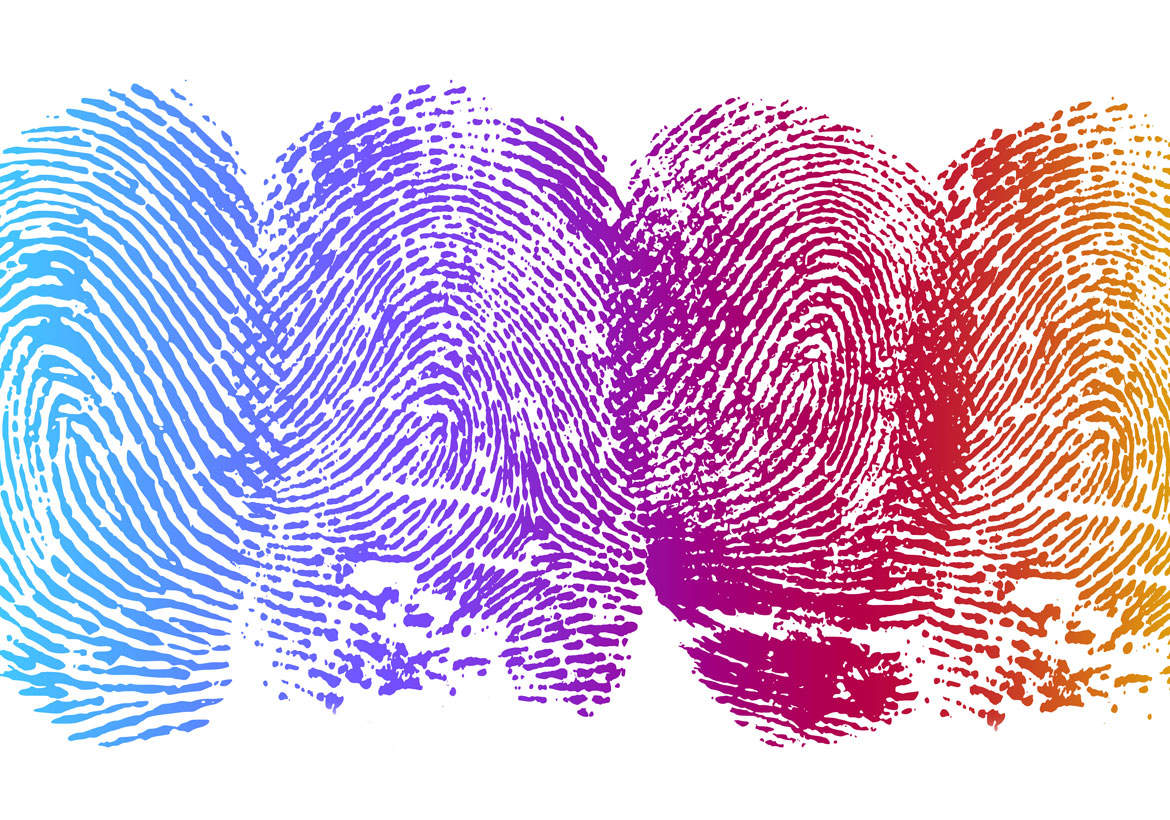 Ultraloq UL3 BT Bluetooth Enabled Fingerprint and Touchscreen Keyless Smart Lock (Satin Nickel) by u-tec
Fingerprint Door Knob
A fingerprint door knob is another term for biometric door knob, and they work in just about the same way. However, the levels of advancement on the cryptographic software may vary. You can find fingerprint door locks that utilize resources from the web, as well as their own built-in, military-grade systems to ensure your identity.
They are often preferred over voice-controlled locks as the vocal range of your voice may vary. Consumers prefer fingerprint door knobs because they are affordable and fairly easy to install. Plus, you can easily program them to accept your fingerprint as a private and secure way of access into your home or office.
Ardwolf A20S Fingerprint Door Lock Security Keyless Biometric Touchscreen Lever with Auto Lock-Left-Handed
Biometric Door Locks
What's the difference between a biometric deadbolt and a biometric door lock? When it comes to technology, they both work in very similar ways: They require fingerprint recognition technology, possibly in combination with other unlock methods, to grant entry and unlock a door.
Biometric door knobs take it one step further because they do not require keys, although there is the ability to access them by key in case the battery on the biometric system dies. They are affordable and easy to find at your local hardware store.
It's a great system to put in place for extra protection. Many people choose to use these in businesses and offices that house sensitive materials.
Biometric Deadbolt
A biometric deadbolt is a smart version of a classic deadbolt, which is the preferred method of physical security for vaults and safes. They can fit almost any door thickness, and require a combination of key entries, fingerprints, and digital codes in order to unlock.
Most biometric deadbolts also come with a lockout feature, which means that the usual means of allowing access won't be compatible during this time. It is good to use during emergencies or threats of theft. This is one of the best options for heavy-duty security.
Gate Smart Lock
The Gate Smart Lock is a highly popular kind of lock that utilizes camera-based technology to tell when it is safe to open the gate. In fact, it's the only camera-equipped smart lock on the market today. You have the added protection of surveillance on a 24-hour basis so that you never miss a beat.
It's currently being funded by Gate Labs in San Francisco, with the hopes that it will be on the rise in today's smart lock markets. It has the ability to connect wirelessly, make emergency calls, and access a remote keypad in case extra actions need to be taken to grant or prevent entry. It's an Arrow-certified design that gives you plenty of options – manual, digital, and mobile – for keeping your doors locked and your home completely secure.
Keyless Gate Locks
Keyless gate locks are multi-surface attachments that can be used either on your front door or a door of your choice. A typical keyless gate lock comes with a number pad or a traditional set of lock wheels with a combination that only you are aware of.
Most brands offer keyless gate locks that come in different heights and can be adjusted depending on your needs. They allow you to set your own combination so that you can stick with a number you trust. You will never need keys to access this lock. While some come with Bluetooth connectivity, the keyless gate lock operates mainly on its own with a technology that allows it to keep the door secured at all times.
Keypad Gate Lock
Typically designed for outdoor use, keypad gate locks are perfect for when you need to keep the gate to your pool or backyard securely closed. They are built with weatherproof materials and can endure most types of wear and tear.
Some brands come with a custom gate box that can be welded or attached to your gate to mount it. They come with a keypad on the front, which only allows entry if you get the right combination. Otherwise, you are prevented from getting into that location. They can be single or double-sided.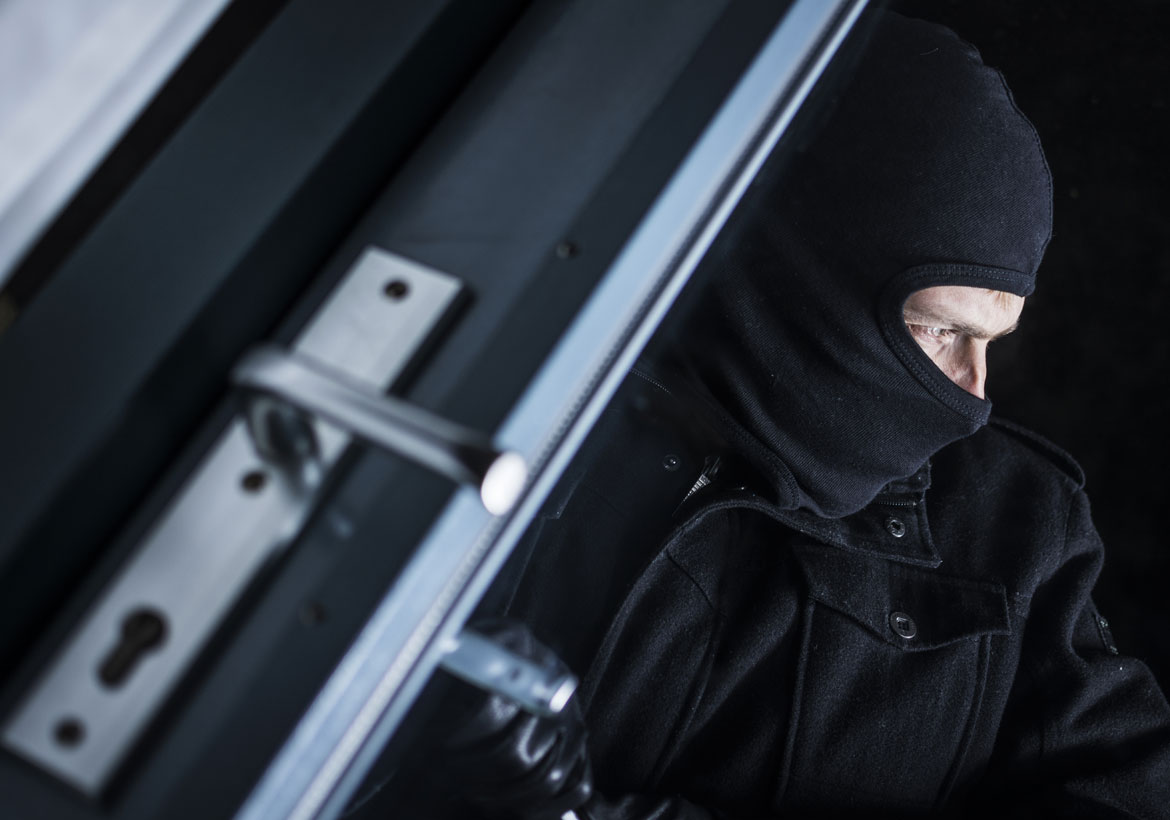 Keep Unwanted Individuals Out, and Let Yourself Back In with Ease!
Smart locks are smart for a reason. Everybody wants to increase the amount of security and protection around their home, and with the advancement of smart technology, it's easy to see why there are so many great options available.
Whether you need a deadbolt for your valuables safe-keeping or a keyless gate lock for your pool, you can take advantage of the variety of choices you have at your disposal. While some customers prefer the individuality of a fingerprint-based locking system, others enjoy the ability to access the locking system from a remote location. If you have a cell phone or a mobile device, you can see how easy it is to get connected to these important pieces of software.
And with new developments in place, you can add even more security with technology. Camera-based surveillance and door locking systems can come in handy when you want to look before you leap. It's always a good idea to see who's knocking before you decide to let them in.
Want to add some smart security measures to your door? Now you can, with plenty of easy and successful options.
Other Great Articles to Read: