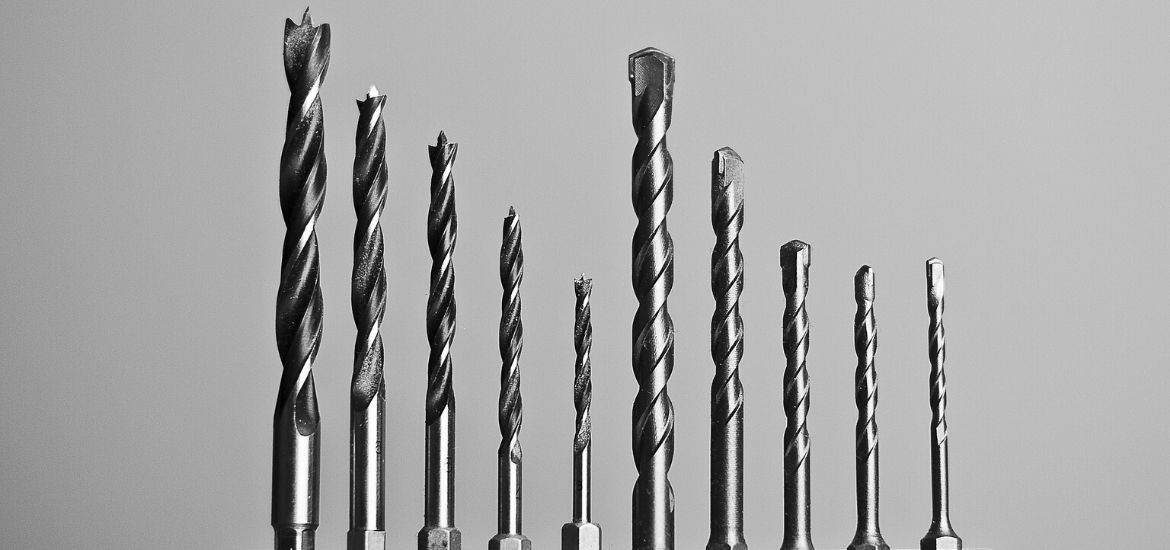 Drilling small holes. Boring large holes into a thick piece of hardwood. Driving some fasteners into wood or sheet metal. These are some of the common uses for drill bits.
There's no doubt that drill bits are indispensable tools for weekend warriors and professionals alike. They are available in a variety of sizes, materials, and shapes. They are amazingly versatile and can be used to drill holes into wood, plastic, and metal.
Buying a drill bit set to replace your broken ones might seem like a very easy and straightforward task, but there's a lot of factors to consider before you choose the best one for your application. Things like drill bit material, finish, flute length, and more.
These drill bit sets cater to different drilling needs, whether you prioritize durability, precision, versatility, or value for money. Choose one of these top-rated sets and enjoy the convenience and high performance they provide.
In this article, we're going to discuss the things you need to look for when choosing the perfect set of drill bits for your home or your jobsite. We've also assembled some of the best drill bit sets available online, so you already have a head start even before you visit your favorite online or local store.
Drill Bit Set Buying Guide
Drill Bit Material
High-Speed Steel
High-speed steel is the most basic drill bit material. It is also the least expensive. It is ideal for use in hand drilling and drill presses. Aside from the cost, one of the advantages of a high-speed steel drill bit is that it is easy to re-sharpen so you can use it again and again.
High-Speed Steel With Cobalt
If you want a drill bit that is stronger than your regular high-speed steel one, then check out high-speed steel drill bits mixed with cobalt. This drill bit is more durable, and can withstand heat and regular use better. You can use it for a long time as it can be re-sharpened, too.
Carbide
Carbide is the king of all drill bit materials. It can resist chipping and breakage for a long time. It can also resist heat better thanks to the presence of coolant holes in some of the tools. Carbide drill bits with coolant holes can flush out metal chips better, as well as improve lubrication to prevent chipping.
If you're a professional builder, carpenter, or a CNC machinist and you're looking for high-quality drill bits that will last for many years, then carbide drill bits are a great choice. High-quality carbide bits, however, are some of the most expensive tools on the market. The good news is that they will last for many years and can drill more holes than their high-speed steel and high-speed steel with cobalt counterparts, which makes them a good investment in the long run.
Drill Bit Finish/Coating
Bright Finish
This is the most basic drill bit finish, and it is also the cheapest. Drill bits with bright finish can be used on aluminum and other low-carbon steel.
Black Oxide
Black oxide coating ensures better resistance to oxidation and adds additional lubricity to the drill bits. They undergo additional heat treatment for better durability.
Titanium Nitride (TiN)
This is one of the most common drill bit finishes in the market, and it is ideal for use on wood and mild steel. You can tell that the bits have a titanium nitride coating when they have a bright gold finish. It is durable enough for most applications, but drill bits with TiN coating will not do well with hard materials.
Titanium Carbonitride (TiCN)
Drill bits with titanium carbonitride coating are more durable and harder than those coated with titanium nitride. This is ideal for use on cast iron and other hard metals. You can tell that drill bits have a TiCN coating when they have a purplish or bluish tinge.
Titanium Aluminum Nitride (TiAIN)
Drill bits with titanium aluminum nitride coating offer better heat and wear resistance than those with TiN and TiCN finish. Because they are sturdier, they are great for stainless steel and other hard materials. The catch is drill bits coated with TiAIN are not recommended for use on aluminum. TiAIN drill bits have a gray coating.
Looking for home remodeling ideas, tool reviews, and other helpful information for your latest project? Then check out our blog for home remodeling insights, pricing information, and inspiration!
Choosing The Right Drill Bit Set
1. Drill bits have two lengths: jobber length and stub length. So, what's the difference between the two? Jobber drill bits are longer, while stub drills are shorter.
You might think that jobber drill bits are ideal for all tasks because of their length, but keep in mind that stub drill bits are more preferable for most applications because they are more rigid and therefore, stronger. Stub drill bits are also more ideal for CNC applications.
2. The flute length determines whether you can get the chips of the material you're drilling out of the hole easily or not. When choosing the right drill bit, choose one that has twice the drill diameter in flute length above the hole when the bit is at its deepest point. This allows the bit to evacuate chips easily and prevent it from packing the chips inside the flutes.
3. There are two drill point angles for ordinary drill bits. There's the 118° point and the 135° point. The 118° point is common on high-speed steel drills. This drill point is ideal for boring holes on aluminum, mild steels, and soft metals. This is the drill point angle you can commonly find on jobber length drills.
You can commonly find 135° drill point angles on CNC machining and stub drills. This angle is ideal for harder steels and other tough materials.
4. Choose the right helix angle for your application and the material you're working on.
The most common helix angle is 30°. This is ideal for general applications and can be used for most materials.
If you're working on tough materials, such as stainless steel and cast iron, the 40° helix angle is ideal for your application.
The 10° helix angle, on the other hand, is great for boring holes on aluminum alloys and harder steels.
5. Another factor to consider when choosing the best drill bit set is whether the tool has a self-centering point. This is commonly found on the tips of a lot of cobalt and most carbide drill bits. Drill bits with self-centering points allow you to work faster because you don't need to spot drill on the surface. The self-centering point also helps you drill in the true position and reduce drill walking or wobbling.
What about high-speed steel drill bits? These drill bits usually do not have self-centering points, so if you're looking to save time, high-speed steel is not a good choice. HSS drill bits are also more prone to walking.
Ever wondered how drill bits are made? Then check out this cool and informative video on how drill bits are manufactured.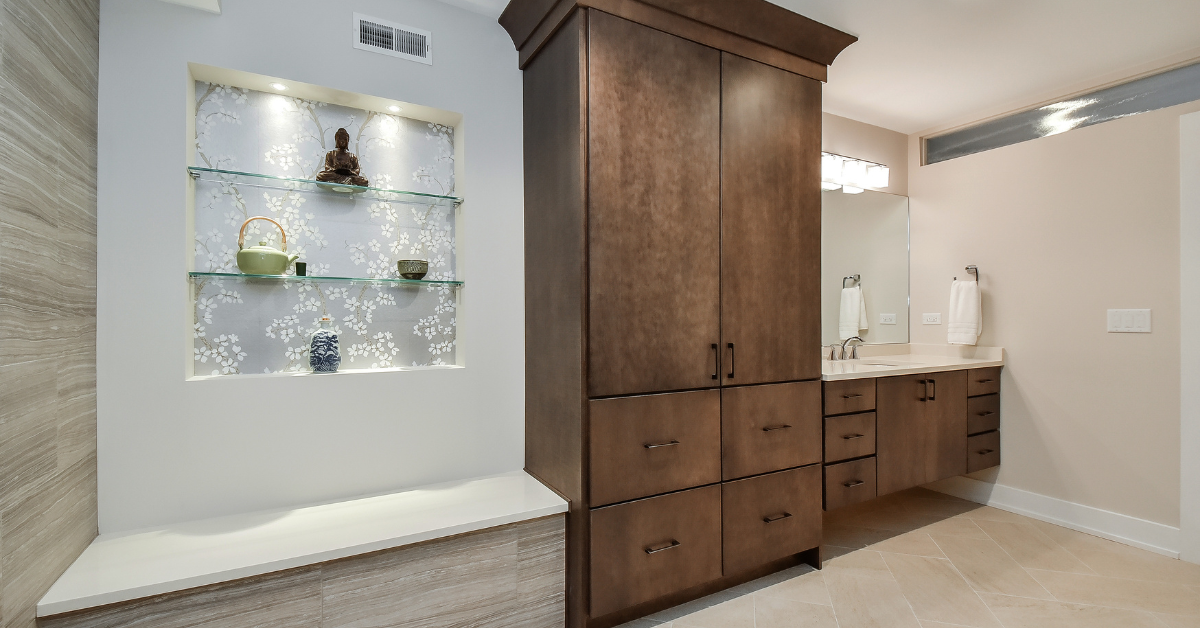 Conclusion:
So, what's the best drill bit set on the list?
The best drill bit set is the Bosch HCK001 Drill Bit Set. What sets the drill bits apart is their carbide tips. They can withstand heavy use and resist heat during repeated use. They can produce more holes compared to their high-speed steel and high-speed steel with cobalt counterparts.
The drill bits have a centric tip, which makes them easier to operate. The centric tip also reduced walking or wobbling. You can use these bits for drilling holes into wood and other materials, but they are, first and foremost, masonry drill bits. These heavy-duty bits can cut through tiles, concrete, bricks, and other hard materials easily and without much effort on your part or putting a strain on your rotary hammer.
This drill bit set is one of the most affordable ones on the list, so it's a good choice whether you're a hobbyist or a professional.
Other Great Articles to Read:
To view our Amazon Associates Disclaimer, please click here.