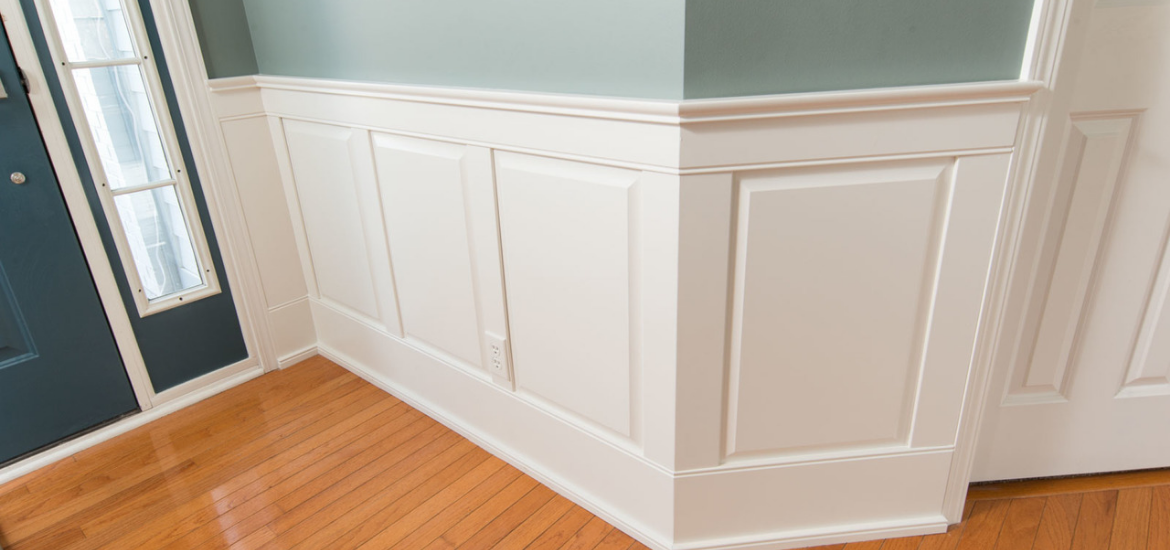 Dating back centuries, wainscoting is a tradition that adds value to the home regardless of style or design. Installing unique wainscoting patterns in the bathroom, kitchen, or hallways can really boost your overall look. When it comes to these architectural accents, there is something for everybody to enjoy.
It is one of the simplest and most elegant ways to add architectural detail to your home. It is the perfect technique for making your plain walls a little more lively. Not only is it visually stunning, but it's utilitarian as well.
Whether you want a simple trim, or you want to go all out with molding and chair rail details, there are a lot of ways to turn wainscoting into something useful. Below are our favorite bathroom wainscoting ideas, as well as some DIY wainscoting ideas for those of you who want to start this project as soon as possible.
Wainscoting, Defined
First, let's take a look at what wainscoting means for your bathroom. According to Realtor.com, wainscoting began as a tradition in the early 1700s to provide more insulation to homes for added warmth. It also provides a fairly durable sheeting around your wall for extra protection. Nowadays, it's used mainly for decorative purposes to create more visual appeal.
In the past, wainscoting has been made completely from wood. While that's largely still the case, the art of wainscoting has grown to include a number of materials such as pressed wood, fiberboard, PVC plastic, and embossed metal. Even drywall can be used for wainscoting, although it is not often recommended for wainscoting ideas in the bathroom due to its inability to hold up to moisture.
When designed correctly, wainscoting should start partly up the wall with a chair rail, and have a base board at the bottom of the wall. While wainscoting typically does not go higher than 31" – 32", it can be applied liberally if the design is right. Between the base molding and the top railing, what happens in between is up to the creative eye of the homeowner.
TRANSITIONAL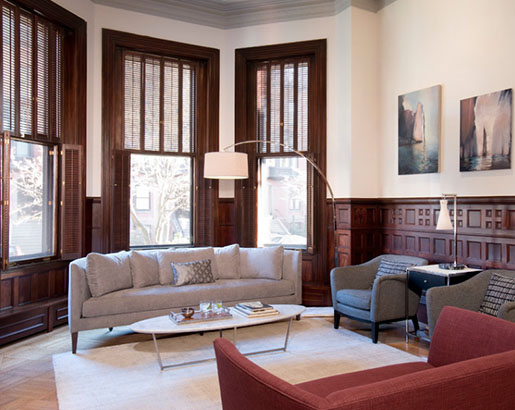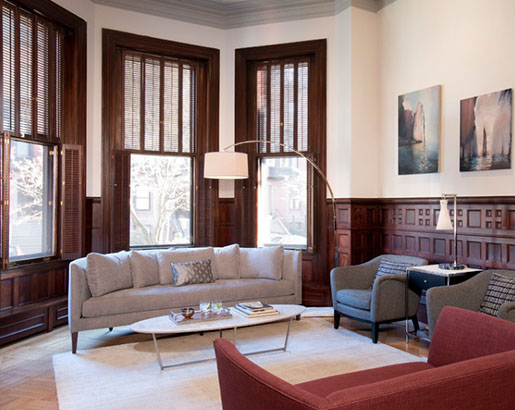 Traditional pattern that brings out the charm in the house.
FIREPLACE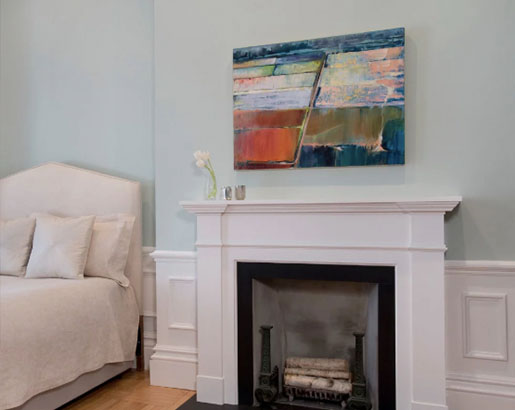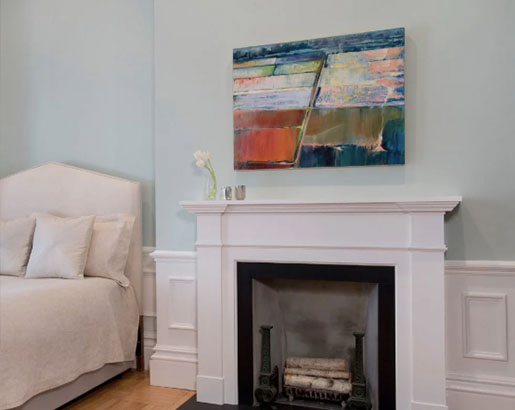 The white color helps brighten up the space.
TIMELESS TEXTURE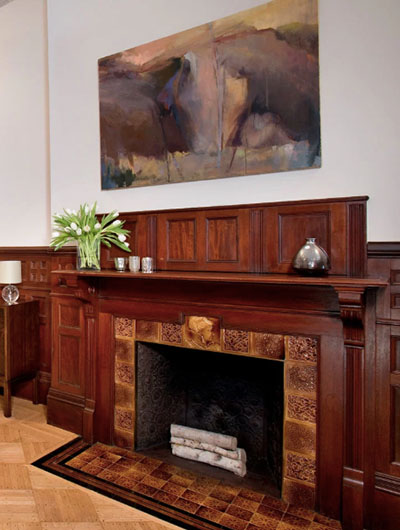 Brown wood is always a good look for wainscoting.
SOPHISTICATED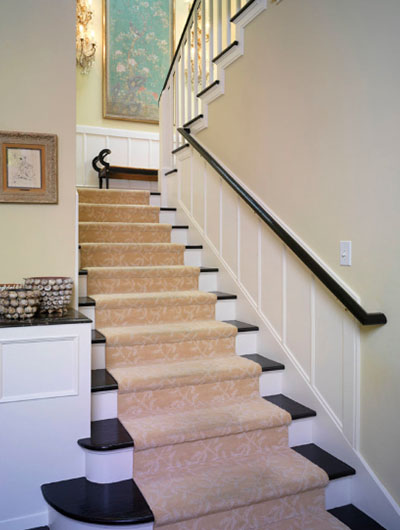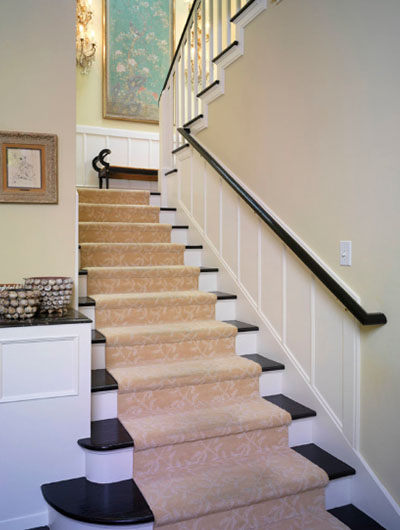 This is a fantastic look for any staircase.
COOL & WARM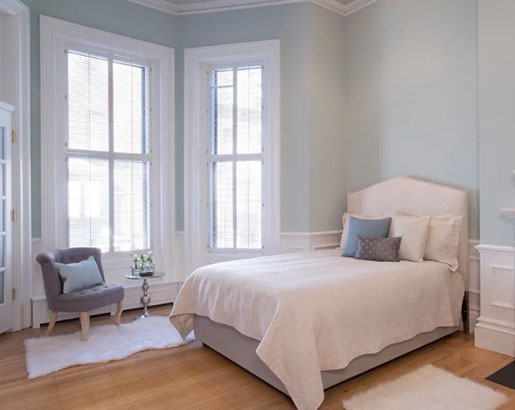 Perfect mix of modern and classic look to make the space look brighter.
ECLECTIC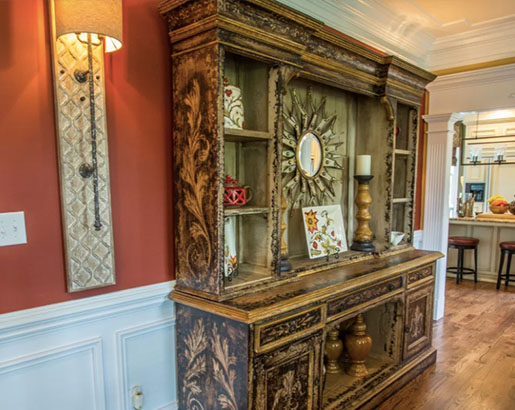 Stunning style that spices up the room.
TRADITIONAL ENTRY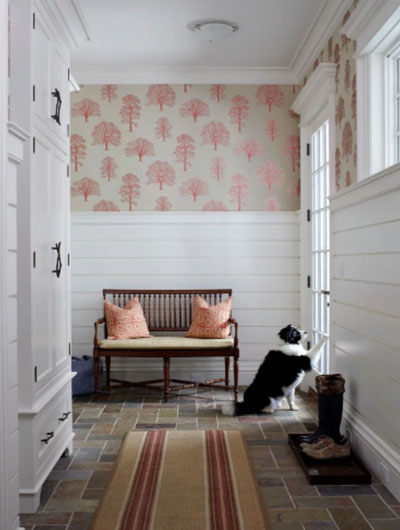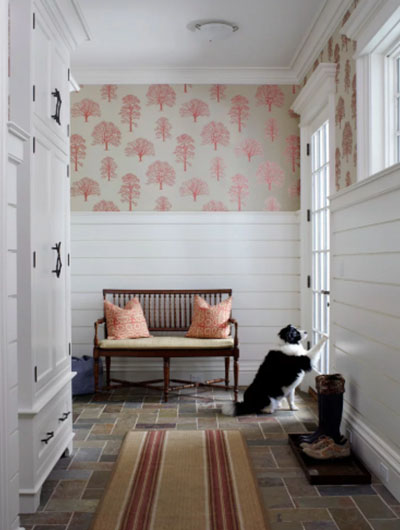 This entry make you feel you are walking into something special.
MODERN BATHROOM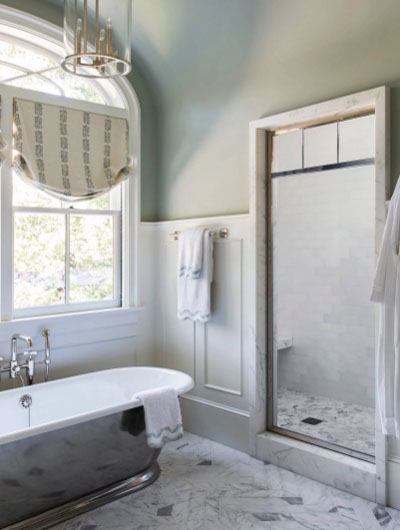 Beautiful touch of modern to complement the shower and bath.
RENOVATION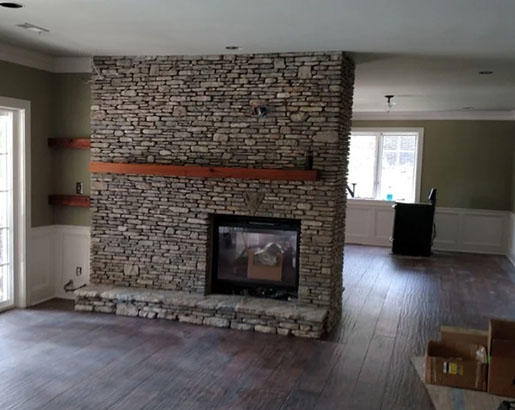 A perfect place to begin the process of renovation.
STUNNING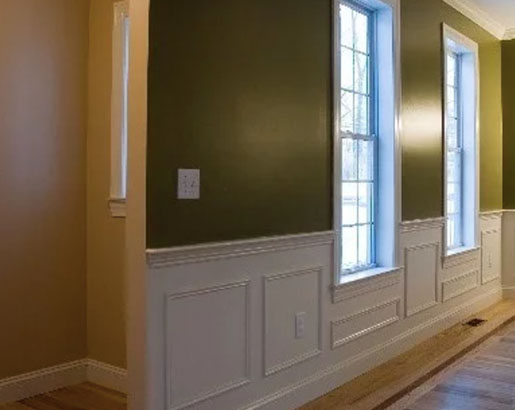 It is all in the details. This style speaks for itself.
Let's take a look at some popular and artistic wainscoting ideas that can help spruce up your bathroom or foyer.
Unifying Wainscoting
Wainscoting is often installed in the bathroom in order to blend the room together. It's a great way to join ceiling and floor, making everything look like one cohesive unit. It's a good idea to match wainscoting to the color of your sinks or tub, for example, and then raise it upwards to the wall to incorporate elements at all levels. This can really help to elevate your bathroom from plain to sophisticated.
Matching Cabinetry
Another idea is to match your wainscoting to your bathroom cabinetry, which can make the whole room look more uniform rather than disjointed. This is well done in a traditional style, and can be incorporated into more contemporary looks as well. Wainscoting that is painted in the same color as the cabinets can extend the look of the cabinets upwards and outwards, which actually can make the room appear bigger altogether.
Merge With Backsplash
Speaking of making the room look bigger, merging the wainscoting with the backsplash can make your bathroom walls grow – literally. This is another ideal way to create a spacious effect. It will also make the wainscoting appear higher, since it blends so seamlessly with the backsplash. But this makes it easier for you to attach additional features to your bathroom such as towel rings, light fixtures, and wall art.
Floor Matching
Matching with cabinets and appliances might be one thing, but matching with the floor is another option as well. This serves to both elongate the room and bring it together. And by matching, not only do we mean matching the color of the floor, but the texture and pattern as well. Wood paneling looks great when extended upwards on the wall, or when finished across the room in a molding.
More Wood Paneling
When it comes to wood paneling on your wainscoting decoration, there are nearly countless ways to go about it. One thing that deserves to be brought to attention is the unique usefulness of horizontal lines. It's no secret that most wood paneling is assembled vertically, and there's good reason for that – it can accentuate features and elongate the look of the room. But there's a place in design for horizontal panels too. In fact, it might serve to add some dynamism to the room if you combine both vertical and horizontal panels together.
Going Back To The Basics
One of the best DIY wainscoting ideas is to just stick with the basics. All you need for successful wainscoting is a top rail, stiles, and a baseboard. You have a number of style and material options at your disposal, and as long as you have the tools to accurate