Batavia Illinois Kitchen, Bathroom and Basement Remodeling
Chicago Suburbs | Kane County | Dupage County
Batavia Home Remodeling and Renovations
A home renovation in Batavia is a great way to freshen up a house. Considering the size and complexity of the project, a home renovation is one of the most daunting home improvement projects you can take on.
One of the most important parts of a home renovation is planning. In fact, the quality of initial planning determines how successful the project is. Poor or inadequate planning creates the perfect environment for costly mistakes and blunders.
You are upgrading because you want your home to appear better and feel better. Consider your home improvement project to be a business plan or a specific project that you are beginning from scratch.
The secret to upgrading your home on a budget while still looking lovely is to plan out the whole process thoroughly.
Batavia Remodeling Project Pictures
Sugar Grove IL Master, Guest, and Hall Bathroom Remodel Projects
Bryan Sebring
2023-10-23T15:01:23-05:00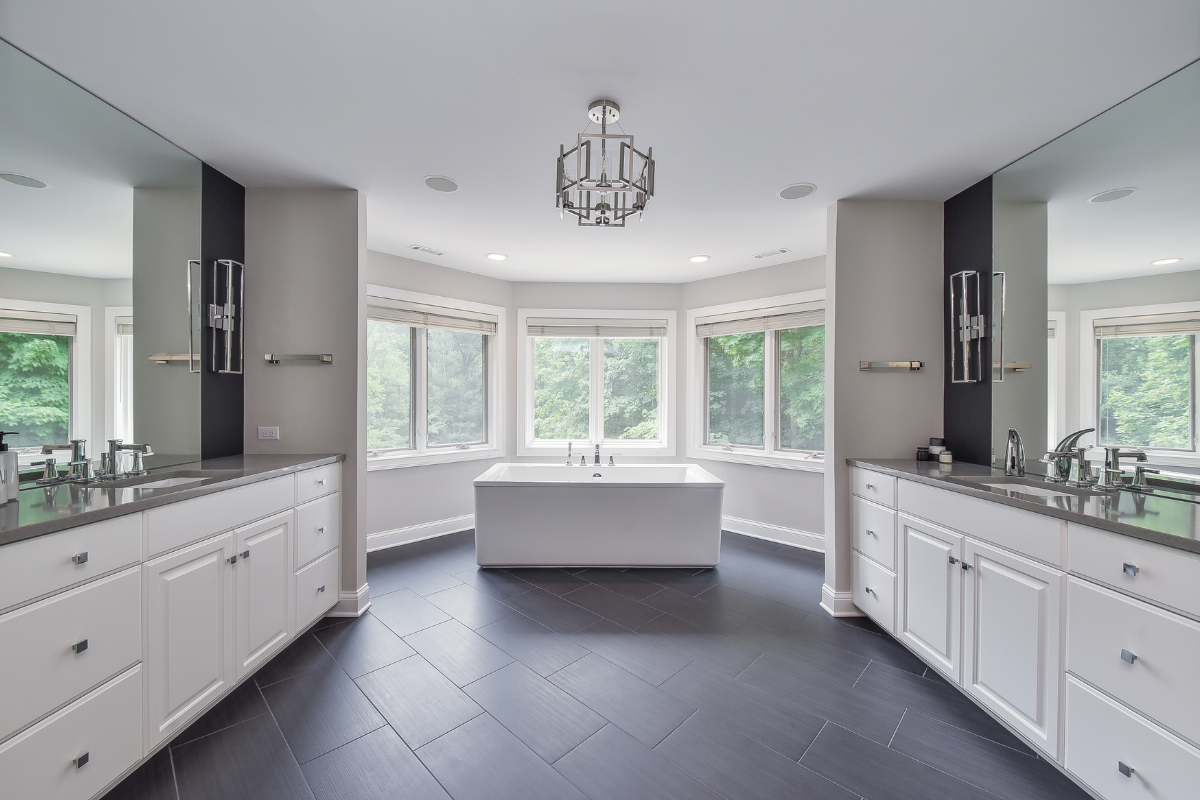 Batavia Remodeling Reviews
" As soon as I had a meeting with Bryan Sebring and he drew up an initial proposal, I knew I was done shopping for contractors. When you meet someone that you know you can trust implicitly to assist you with major decisions and send you to good suppliers, and whose staff you can trust in your house for 8 weeks without any homeowner supervision, your decision transcends price… "
" I would highly recommend Sebring! All those that were involved in my home remodel were both professional AND nice. Bryan provided all services that were expected and on some occasions went beyond with what was necessary just to make us happy. Thanks Sebring! "
" My experience with Sebring felt right from the start – I felt comfortable and at ease from the first meeting and throughout the entire project. The entire team was extremely friendly and professional and always helpful! They were prompt in answering questions and returning calls and very accommodating. They were clean and courteous and respectful, which I truly appreciated. I would definitely recommend using Sebring!! "
" We used Sebring to remodel our bathroom. They were very professional and the end result is just beautiful! Everyone was prompt, courteous and very skilled. The price was very fair. Justin, in particular, went out of his way to make sure everything was perfect! I highly recommend Sebring! "
Batavia Kitchen Remodeling and Design
Batavia Kitchen remodeling provides plenty of challenges, but it is also one of the most beneficial. Not only does it increase the value of your house, it also changes the feel of your entire home. Being the center of the home and the base for many family activities; your kitchen should always feel warm, cozy, spacious and welcoming. If this does not describe your Batavia kitchen, a renovation is what it needs to come back to life.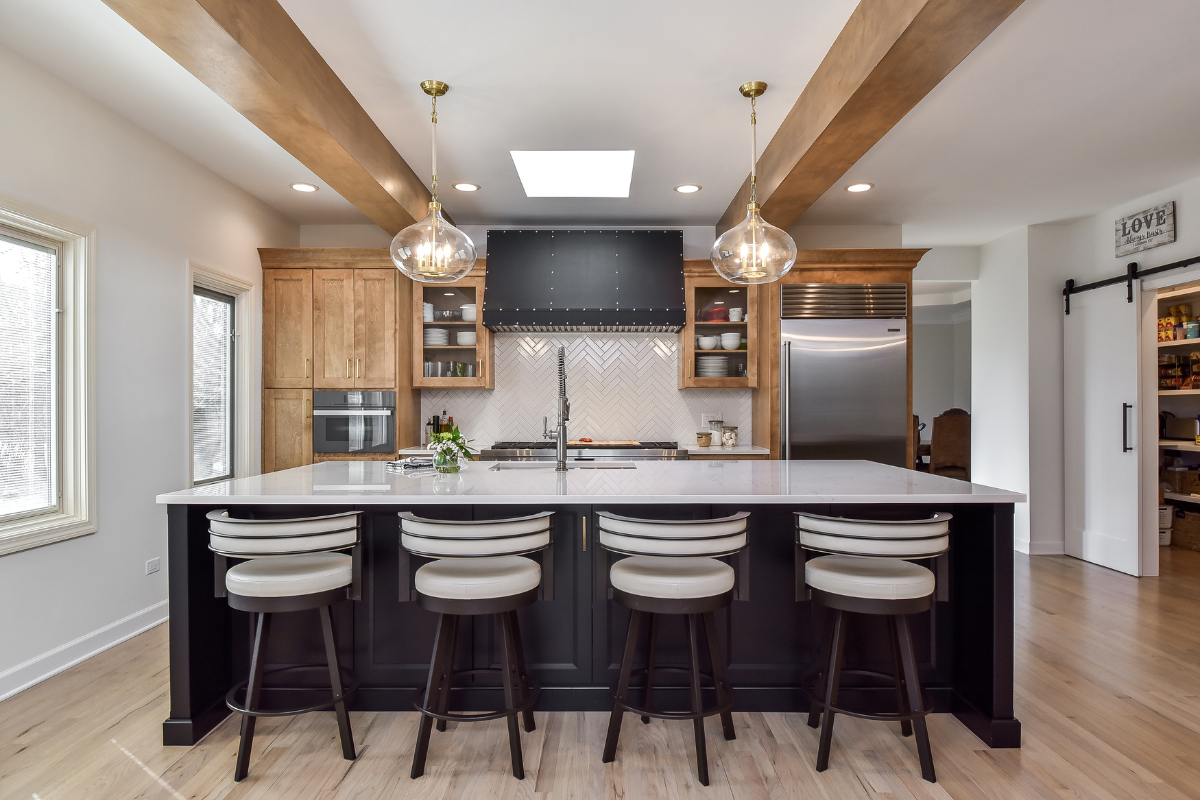 If you're designing or renovating your home, you're probably also aiming to declutter and optimize your storage space. Utilizing your kitchen to its full potential will help you reduce storage issues. To achieve this on a budget, you may either make your own kitchen cabinets or storage units out of recycled materials or buy them at thrift stores.
Nobody understands your kitchen space and storage requirements better than you. Making DIY storage kitchen cabinets can not only help you save money and reuse existing materials around the home, but it will also guarantee that you are building precisely what you want. If you already have cabinets that are enough for storage, you can simply repaint them to make your kitchen seem as good as new.
But if you want to level up everything and make sure that they are in order, hire a professional contractor. It will save you time and money in the long run.
COLOR PALETTE:
Look for a color that fits in with your lifestyle. If you love the outdoors, go for blues or greens. If you love clean futuristic designs, white is definitely for you. If you desire something a little warmer, try darker colors such as brown, taupe or navy blue.
To make things more interesting, create an accent wall where a single wall stands out. You can accent it by painting it a different color, covering it in shiplap or using mosaic tiles.
Kitchen Remodelers Batavia
Kitchen Remodelers Batavia
We have completed numerous kitchen renovation projects and you can rely on us to handle your kitchen remodeling project from designing to building out your new space.
Batavia Kitchen Backsplash
You will spend a lot of time near the sink and stove so it should look good. Create a unique and interesting backsplash that accents those areas. There are so many unique variations available.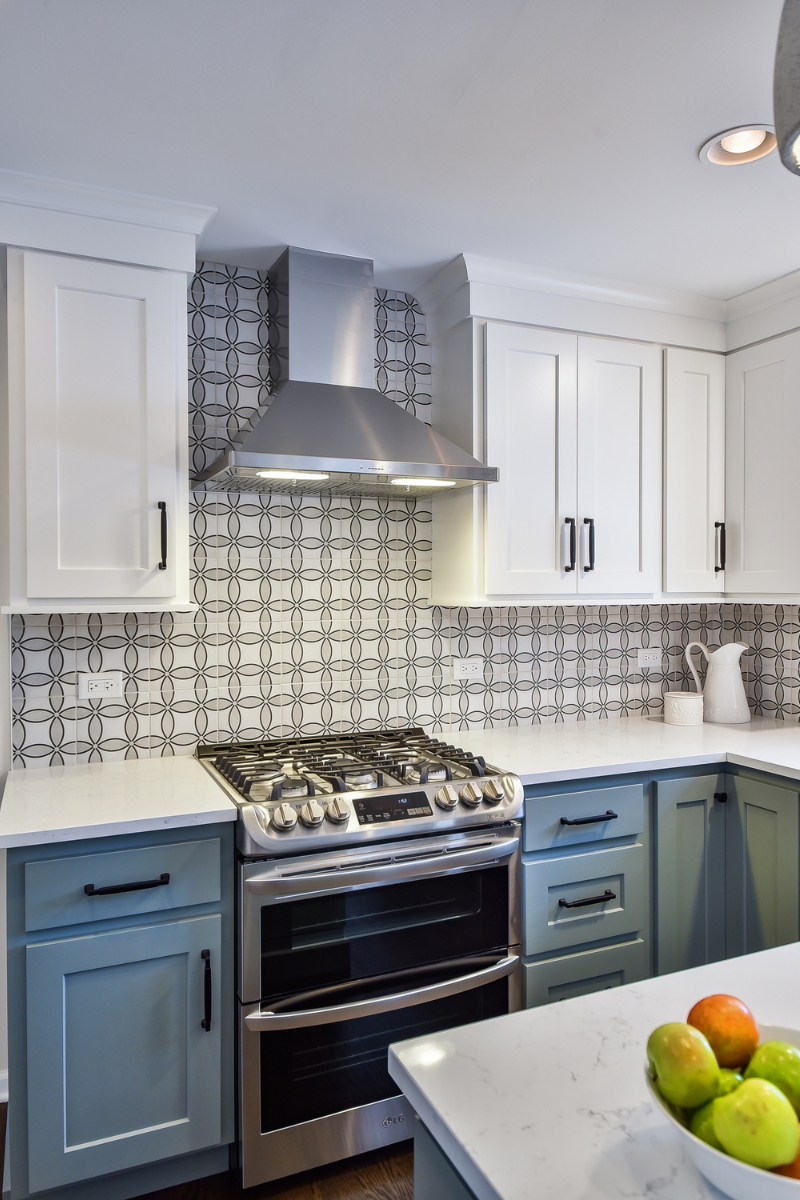 Kitchen Countertops Batavia
Countertops options like marble and quartz create a durable luxury feel. Granite is also a popular option for luxury kitchens though it requires more maintenance. Your budget can be a big factor in what countertop you chose. Natural stone countertops like marble, rock, granite and quartz tend to be the most expensive. For a warm farmhouse look, try a wood countertop. It is a great budget friendly option that performs well when properly treated and sealed. You can also try countertops sinks to match your other appliances. Talk with your contractor or kitchen remodeler about your options and discuss those that work best for your kitchen remodel. If you are serious and say yes to all the great things about the kitchen, call us today. Our client rating in US, Houzz, Google, etc. speaks highly of the quality of work our remodelers have. We are not your average contractor!
KITCHEN FLOORING
Flooring options range from affordable tile or laminate flooring to more expensive options like hardwood and natural stone. As with countertops, your budget will determine what flooring options you can consider.
Experienced Kitchen Remodeling Batavia
Sebring Services has more than 15 years of kitchen remodeling experience in Batavia. We have helped clients create their dream kitchens–from vintage styles to contemporary designs of interior remodeling kitchen. We can help you achieve the kitchen you have been dreaming of and take care of your kitchen floorplan cabinets with our services kitchen remodeling. If you plan to update your kitchen, call our kitchen master team now to schedule a free no-obligation consultation for your project location Batavia.
Batavia Bathroom Remodeling
Does your bathroom feel dull and cold? Is your bathroom worn out and in dire need of repair? Do you lack good lighting? With our professional and renowned bathroom remodeling services in Batavia, you can turn your old and dull bathroom into a bright, beautiful and comforting place. You will find yourself spending extra time just relaxing and enjoying your bathroom after our remodeling bath design services.
Here at Sebring, we pride ourselves on our skill and experience. We have been around for more than 15 years and our renovation experts have several decades in combined experience in Batavia bathroom remodeling. We have worked on hundreds of bathroom remodeling projects, encountering almost every scenario and challenge you can think of. This gives us confidence to take on any bathroom project and deliver that dream bathroom to our Batavia clients. You can visit our showroom to learn more or contact us today for an appointment.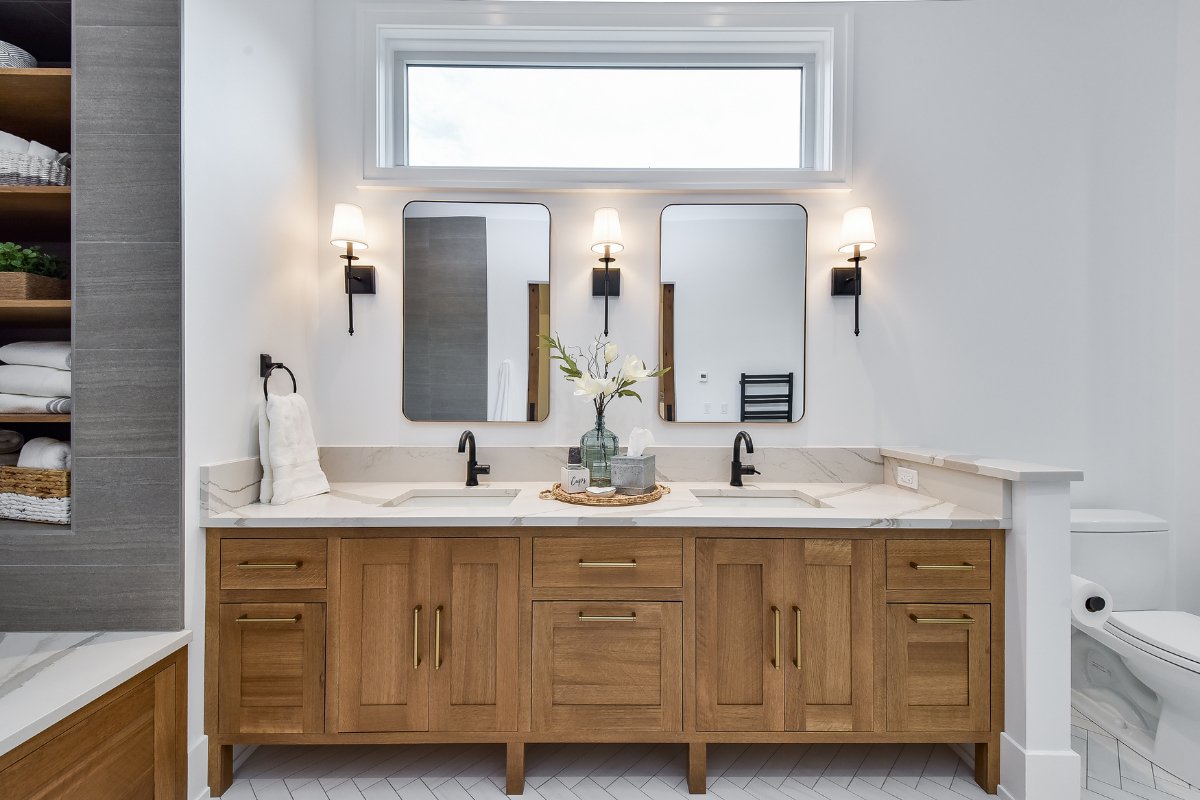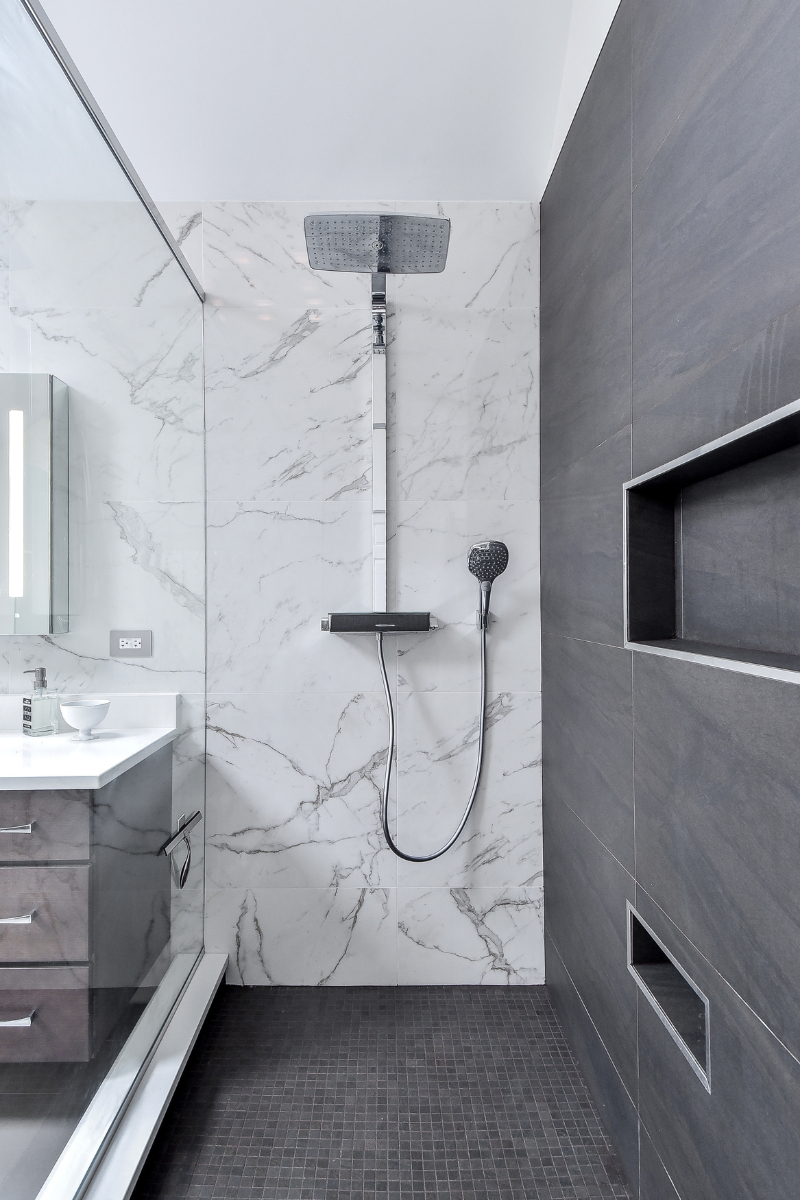 Batavia Bathroom Design
The secret to a great bathroom in Batavia is finding a design that you will love and enjoy. Every time you step through the door of your bathroom, the room should provide a sanctuary to relax after a long day.
We can help with ideas as you plan your bathroom remodel. Whether you are going for a vintage style bathroom or a luxurious spa, we can do it all. Just call us and we will get brainstorming on what design ideas would work best for your bathroom.
In addition to deciding on the decor, here are some other great Batavia bathroom remodeling ideas:
Installing a rainfall shower and a smaller handheld showerhead for a complete shower experience.
Installing bathroom cabinets, niches and shelves for items such as shampoos, towels and soaps.
Installing a glass shower enclosure.
Installing thermostat-controlled heated bathroom floors for extreme comfort.
This is by no means a complete list of what you can do with your bathroom. If you have any special request, do not hesitate to contact us. After completing hundreds of projects, there is no doubt we can handle almost anything.
Planning Your Bathroom Remodel in Batavia IL
In the many years we have worked on different Batavia bathroom renovation projects, we have realized that the most important part of any project is the planning. A successful renovation is based on a strong planning foundation.
For this reason, we take planning very seriously, spending as long as it takes to craft a good and effective plan before starting the job. We work hand in hand with our clients to create customized plans for their projects. This includes planning the budget, deciding on how long the project should take and accounting for any unexpected issues that usually arise mid-project.
It is only with a robust plan that we can be confident enough to begin remodeling your bathroom. Once we begin, we try our best to remain within budget, stay within the timetable and keep you regularly updated regarding our progress.
What are you waiting for? You know your bathroom could do with an upgrade. Call us now to arrange a free consultation.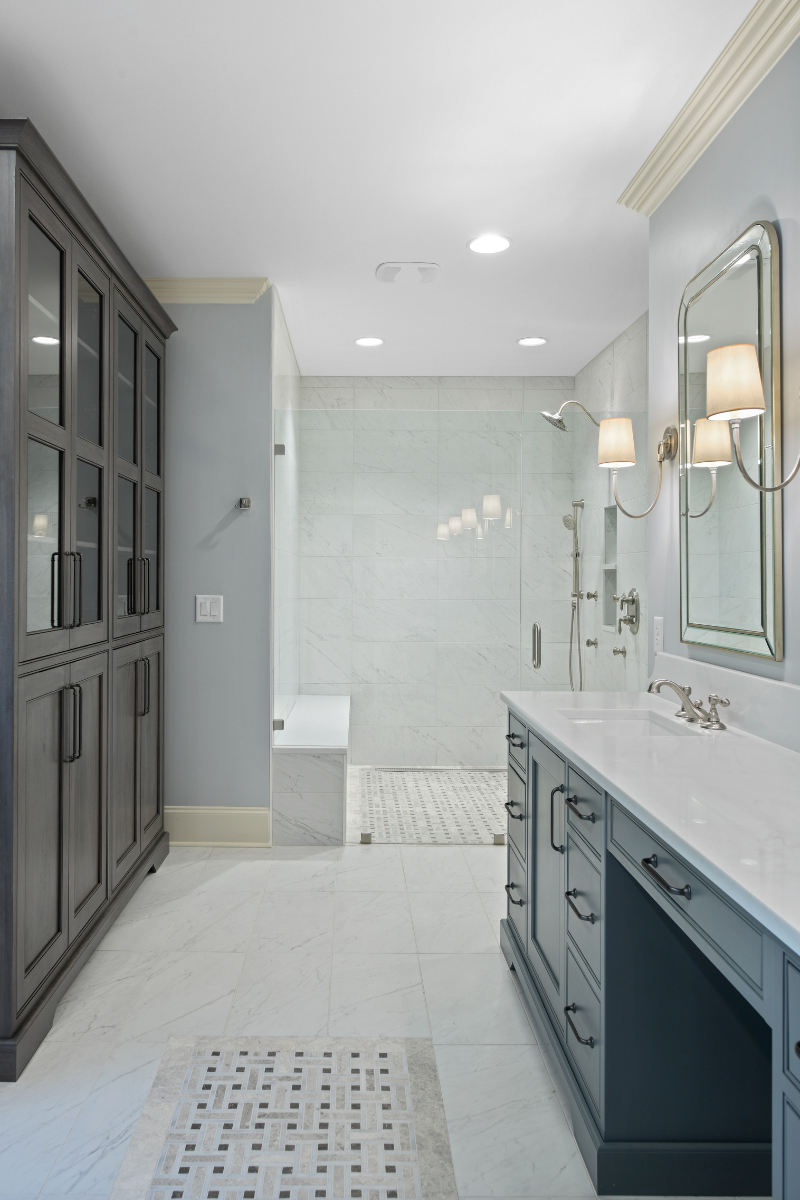 You'd be astonished at how many low-cost, high-quality bathroom renovation supplies are available. If you do not intend to install any new items, you may improve your current toilet by changing the color, cabinet paints, and adjusting the shower pressure, among other things.
Floor remodeling may seem pricey if you are on a budget, and if you cannot find a flooring installation within your budget, you can spend on upgrading everything else in accordance with your floor design.
Batavia IL Basement Finishing
Because of its expansive and open layout, the basement has plenty of benefits as a livable space. It could be used to meet a space shortage in your Batavia home or to create a fun new room for relaxation or entertainment. Instead of piling it up with junk, consider renovating your Batavia, IL basement into something that could benefit your family.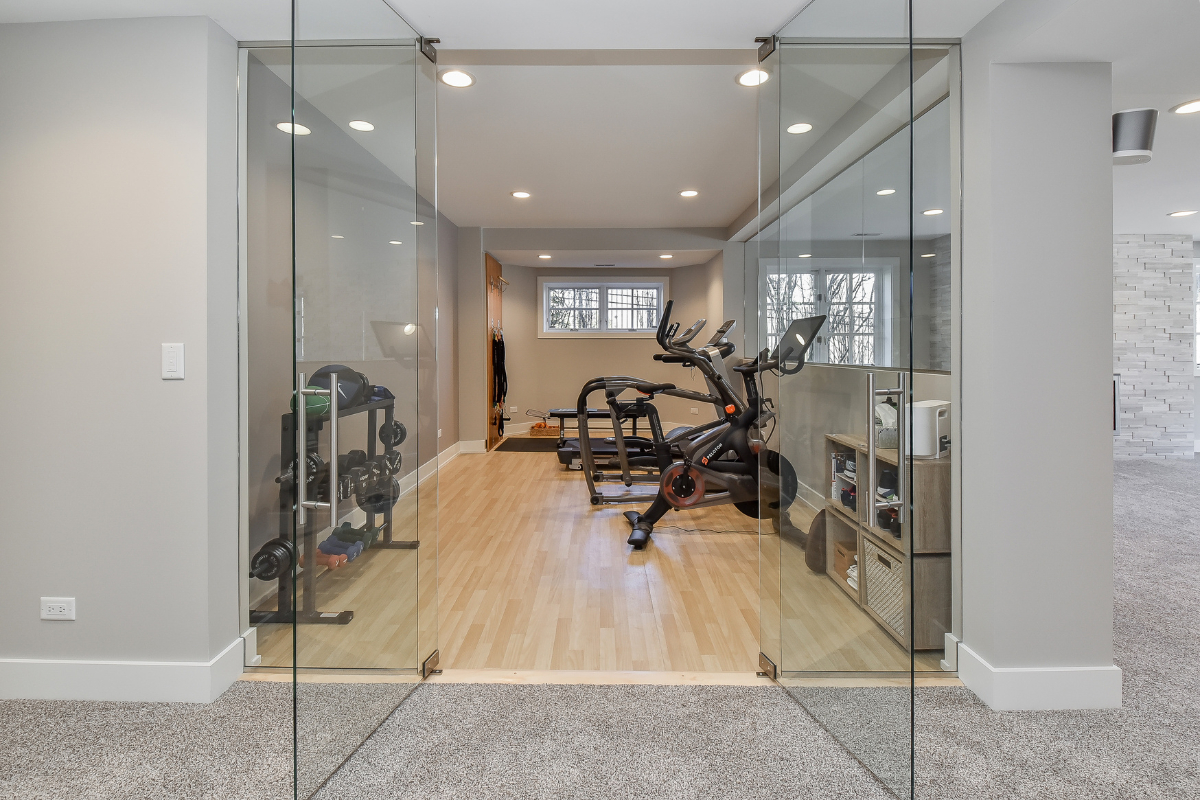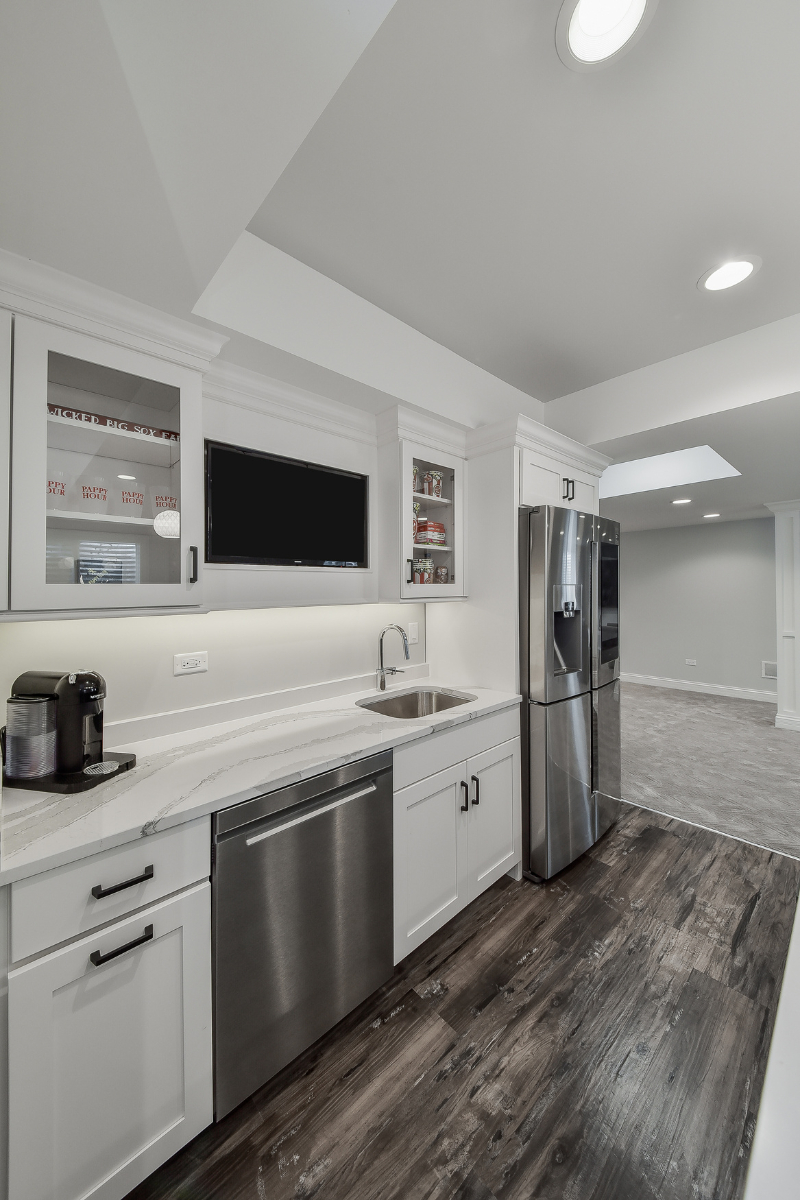 CUSTOM BASEMENT FINISHING & DESIGN
If you are wondering what to do with your basement, do not worry, we have plenty of ideas to offer. Sebring Design Build has been in the market for over 15 years, helping homeowners in Batavia renovate their basements. We have seen numerous basement remodeling designs, from something as simple as adding an extra bedroom to some more extensive ones like adding a home theater and/or entertainment stage.
What we always recommend is to start by thinking about your most pressing needs. What is the most pressing problem in your home? For most homeowners, lack of space and proper storage is a common problem. Or it could be a lack of adequate bedrooms, lack of a play area for the kids or a lack of a place to entertain guests and friends.
All these space problems can be solved by renovating your Batavia basement into whatever space is most necessary. It could be an extra bedroom, kid's play room, game room, theater and so on.
If you have no immediate space issues, it is still a great idea to renovate your Batavia basement. Leaving it unused could encourage the spread of pests and mold. Think of something fun or creative you can do with the basement. We have seen clients take their personal collection of sports, car or travel memorabilia and display it in the basement; sort of like a personal art gallery. Others create themed spaces for use as an "escape" cave or an entertainment center. Some other great ideas we have encountered include: sound studios, wine cellars and media rooms.
You can also consider a combo space that would go perfectly together. If you decide on a home cinema or game room, why not add a bar area or a small kitchenette. If you build a bedroom, you could also add an extra bathroom to further relieve pressure on the bathrooms upstairs. Some other great combos include a library and family sitting area, children's toy room and storage area or a storage room and personal art and crafts space.
Reach Out for Basement Remodeling in Batavia
Our basement remodeling services in Batavia consists of a great team with decades of combined experience and unparalleled knowledge in basement remodeling. When you hire Sebring Services, you are getting the best. We have renovated scores of basements and we know exactly what it takes to pull off a successful basement renovation project. Our clients love us for our professionalism, passion and innovation.
To experience our exceptional home remodeling services call or email us today to schedule a free no obligation consultation with our experts.
How to Plan a Batavia Remodel
In the many years we have been remodeling in Batavia, we have seen again and again the extreme importance of project planning. As a result, Sebring is obsessed with planning. We have created a smooth and efficient planning process that we apply to every home remodeling project. By planning, we have been able to deal with unexpected situations, stay within budget and finish the project on time.
For everyone considering a Batavia home remodeling project, our top recommendation is to plan. Think through every detail from the budget to the timetable. For small projects, you can write or type out the plan. For larger projects, you can use specialized planning software.
Our exceptional team has decades of combined work experience in Batavia home renovations. We have encountered numerous challenges and nothing is too big for us. Most important of all, we bring integrity, professionalism and excellence to the job. We are passionate about what we do.
If you are considering a home makeover in Batavia, we will be more than glad to help. Give us a call today to schedule a free no obligation consultation with our experts to discuss your project details.