If you are looking for small laundry room ideas, you have come to the right place. We have a lot of ideas for small laundry rooms to make them truly look gorgeous and functional. Even if you have a tiny space to work with, there are plenty of ways to make it appear larger than it is.
The laundry room is certainly one of the most unappealing, utilitarian areas in the house. In particular, people often take it for granted and only notice when an appliance breaks down, and they have no choice but to utilize a public laundry facility. By then, almost everybody will come to realize the convenience of having an in-home laundry. In general, the common laundry room is a small space. In fact, if we will base it on usual sizes, a more precise depiction would be a laundry closet as opposed to considering it a room. However, regardless of what size, odds are your laundry room needs to pack a ton of function and storage into a moderately little space.
INDUSTRIAL CHIC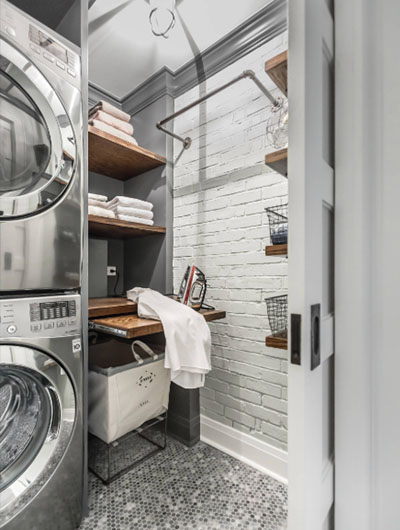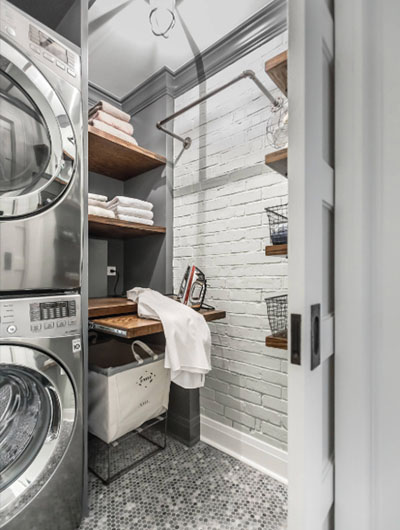 The roll-out shelf can expand for ironing and folding and put back when not in need.
CONTEMPORARY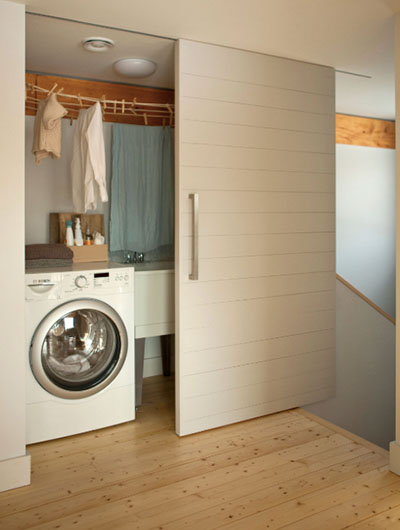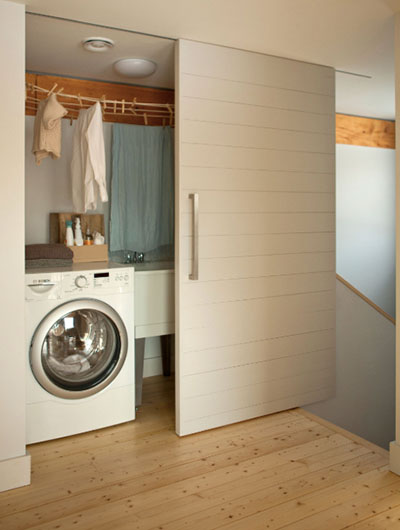 The indoor clothesline gives warmth and gentleness to the room.
CRAFTSMAN STYLE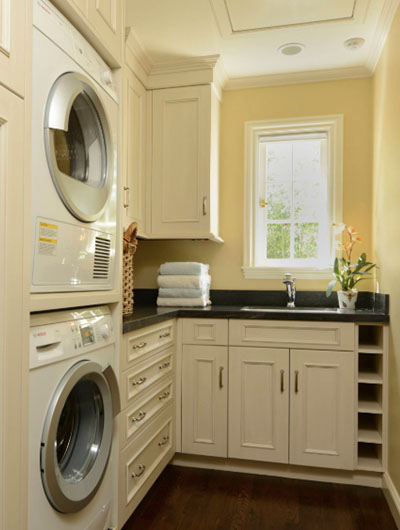 English craftsman style home renovation includes a posh laundry room.
TRADITIONAL
The red-colored appliance and accessories bring lots of character to this traditional laundry room.
TRANSITIONAL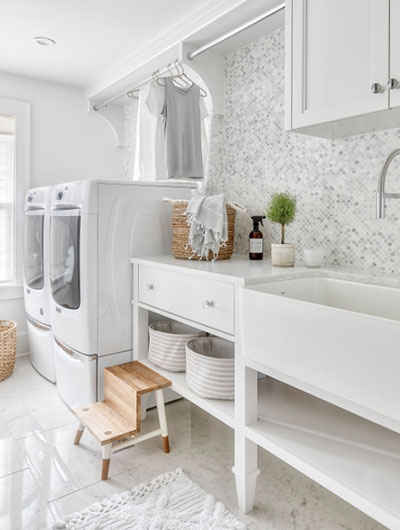 Who said you couldn't have a fabulous design if you're short in space? Just look at this transitional laundry room.
CLEAN & CLASSIC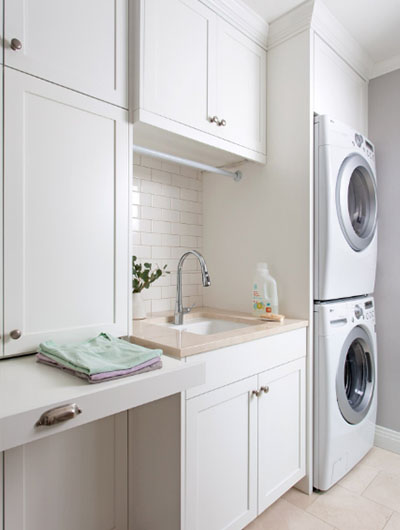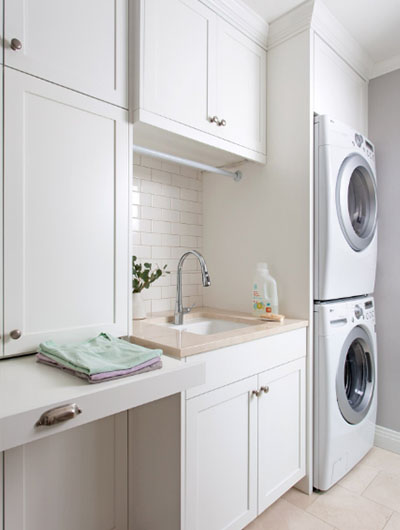 The pull-out shelf and the stacked washer are great ideas for a limited space.
ORGANIZED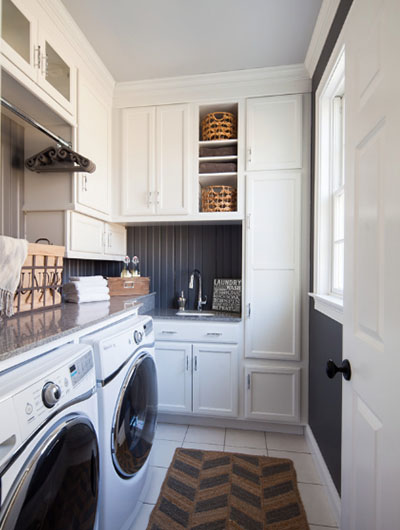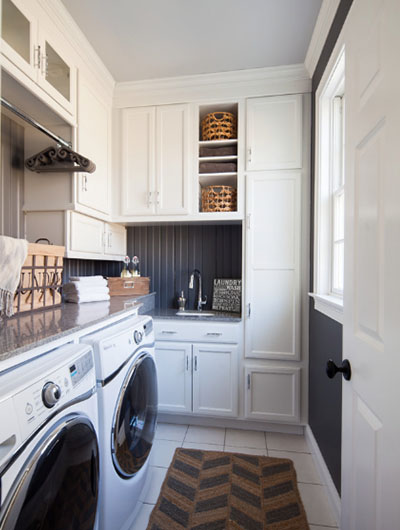 The clients expressed a strong need for storage customization. They got what they wanted with this traditional laundry room.
GRAY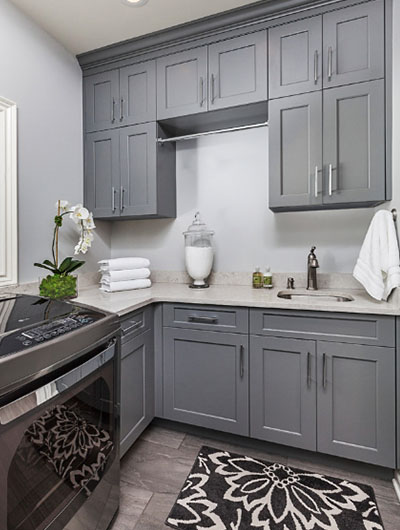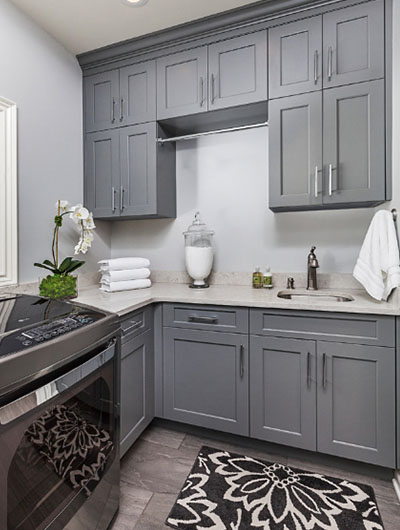 The rug, along with the gray cabinets, brings sophistication to this laundry room.
CLOSET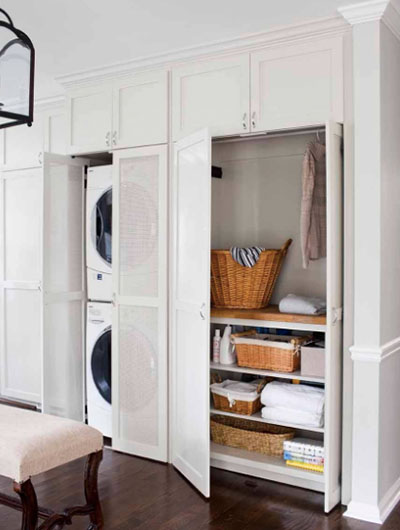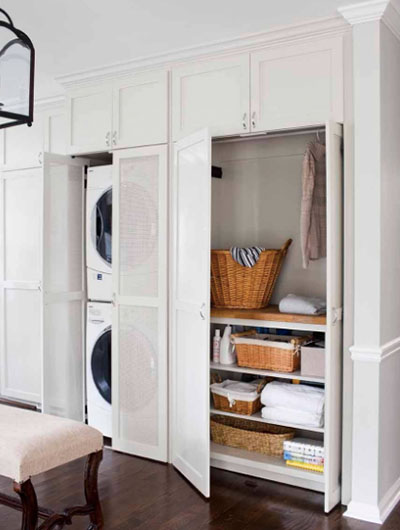 The doors with a special hinged system make the washer and laundry supplies hidden when not in use.
STAINLESS STEEL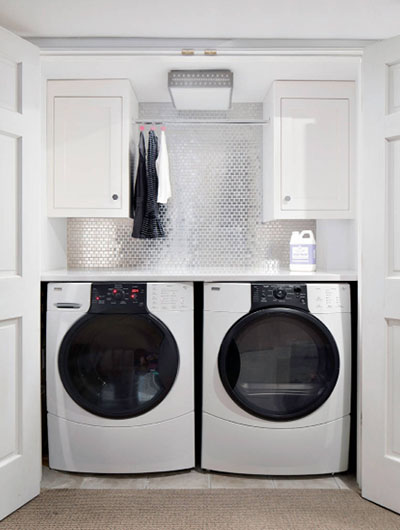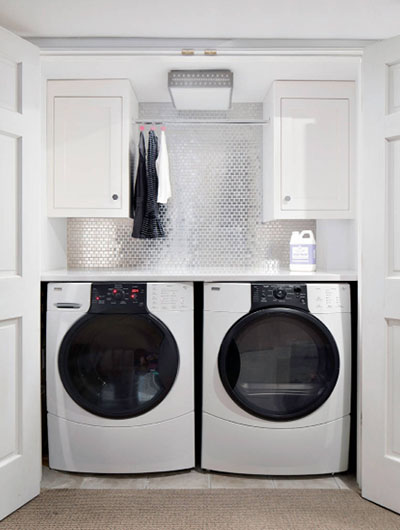 The stainless steel brick mosaic tiles give a modern and vibrant touch to this transitional laundry room.
A well-planned and excellent laundry facility, no matter how small, will remove some of the drudgeries from washing clothes—particularly for huge families.
There are many things you can do with a small laundry room, especially with the small laundry room ideas and photos below. For instance, cabinets and shelves above the washer or next to them can hold all your fabric softeners and detergents. This also makes everything sorted out. On the other hand, accessories like collapsible drying racks installed to the doors or walls, pull-out ironing boards, and fold away countertops can additionally build functionality, guaranteeing there is a spot for everything you need for laundry.