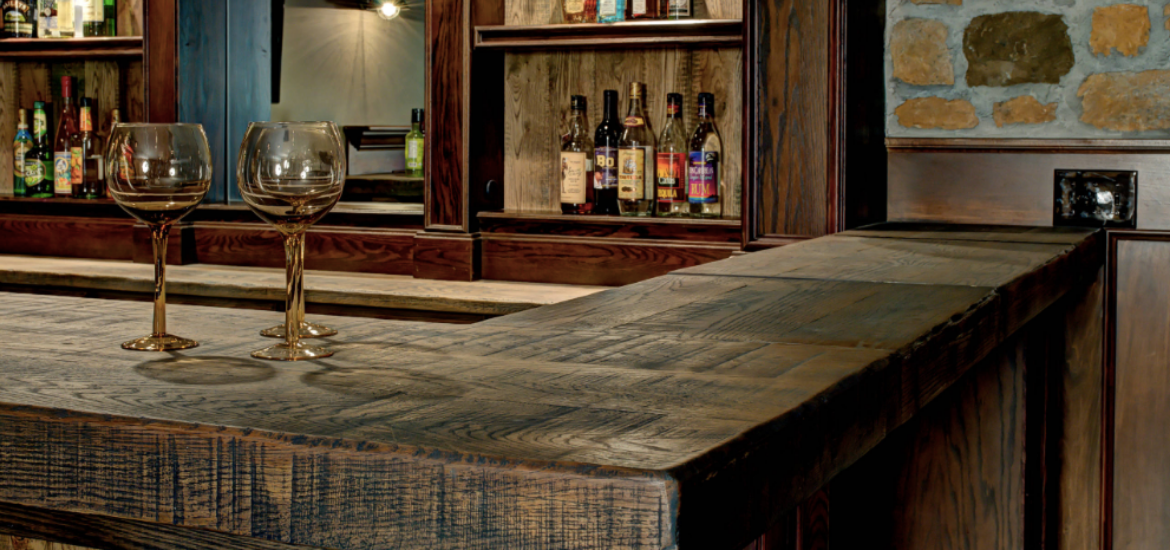 A home bar establishes a significant element of any room. What ultimately separates a bar area is the top where visitors appreciate a drink or two.
Bar top ideas could be entirely dull or a projection of your imaginative prowess. Also, a space for drinking and mingling is truly one of life's small extravagances, so it deserves all the attention it could get.
We've also assembled cheap bar top ideas that you can easily redo on your next DIY project. In the event that you have a bar in your mancave or one that sits on your lounge room, most likely, you need one that reflects your personality.
Today, we've curated the best bar top ideas, showcasing concepts from a few of the world's craziest bars to the bespoke reflections of the individuals who dare to be different.
Finally, below are some of one of a kind and inventive structures to inspire exceptionally made wood bar top ideas that will make your home bar space and entertainment area stand out.
WHITE OAK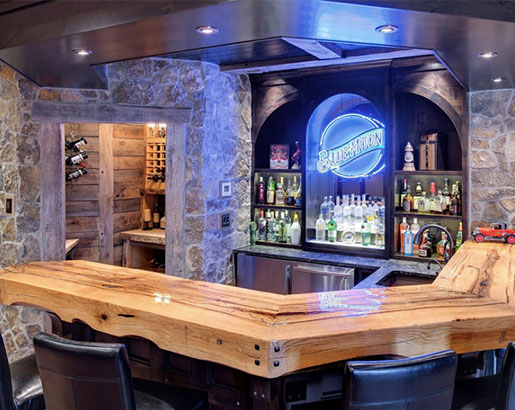 White oak bar top with epoxy high gloss.
CONCRETE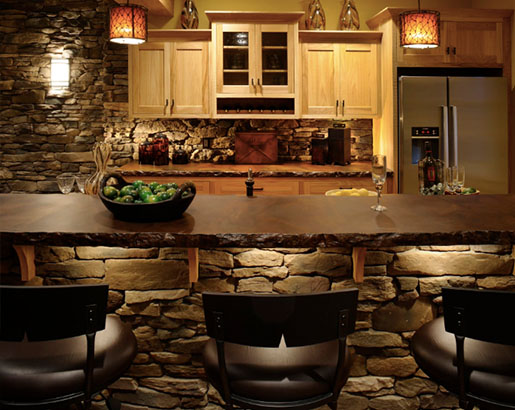 ALDER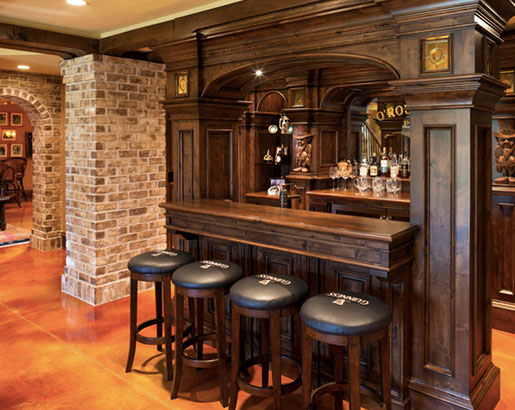 Superior grade alder for this traditional home bar.
ILLUMINATED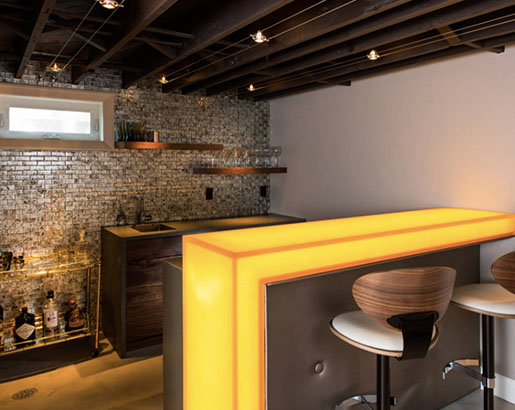 This contemporary home bar features superior grade alder.
EUROPEAN CHARM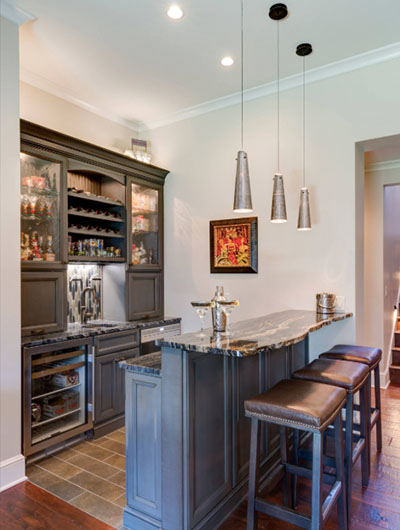 The calming gray cabinetry pairs perfectly with the bar top.
CONTEMPORARY
Entertain your guests with this lovely contemporary home bar.
MODERN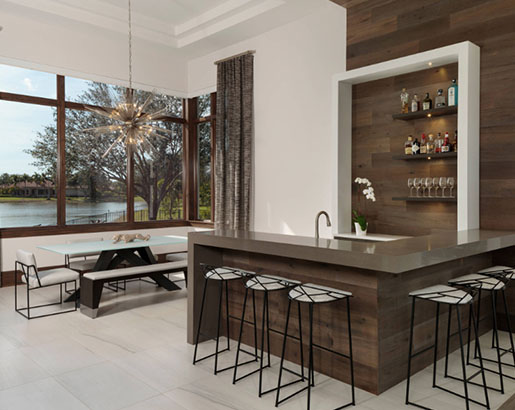 Enjoy a few drinks with this modern home bar with a beautiful view.
TRADITIONAL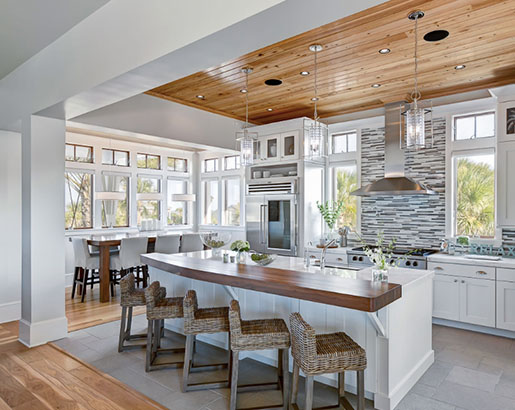 The walnut bar top is a beautiful contrast to the white cabinetry.
GRANITE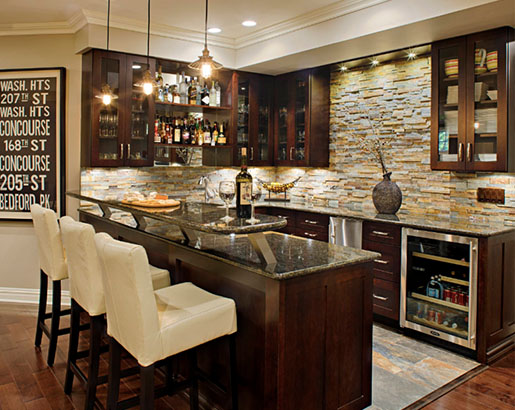 Lovely granite bar top in this transitional home bar.
KNOTTY ALDER
Solid knotty alder bar top in this rustic home bar.
Things To Consider For Epic Bar Top Ideas
Effective entertaining relies upon the feel of the area. In case you're developing a home bar, you need terrific bar top ideas. In fact, one of a kind shapes, edge options, and wood types establish the framework for a stylish design.
DIY bar top ideas with intriguing shapes are gaining popularity. Here at Sebring Design Build, we always discover extraordinary pieces of reclaimed wood that are not regular in shape. This can be because of partial damage or how the original woodworker decided to treat the lumber.
Personally, I like to rescue used or semi-damaged wood. I use them to make planks of different lengths that are ideal for a half-moon bar top. Moreover, this shaped top amplifies the seating area for small spaces. In addition, it is also an ideal shape for a wet bar set against the wall. Furthermore, reclaimed wood's appearance is perfect for rustic bar top ideas