Life without coffee would be unimaginable for some people. Some people even drink coffee not only in the morning but also during other parts of the day. If you love coffee, you probably want to have a cup in hand whenever you need that caffeine fix. However, if you would rather enjoy a good cup at home instead of in a coffee shop, then having your own coffee station in your kitchen is recommended. By having a particular space in your home to house everything you need to make coffee, you can enjoy a cup or two faster. Your coffee station will surely be a hit among your friends, too, when you invite them to your home. After all, who does not enjoy a cup of coffee, right?
With some modifications, you can turn your kitchen into a coffee station. If you have empty cabinets, available countertops, or a mobile bar cart in your kitchen, you are good to go. Add some tables, carts, or any accessories that suit your style, and your kitchen coffee station will be so lovely that you may not want to leave it. Space should not be an issue. Just ensure that you have all the essentials to make that perfect cup of coffee anytime you need to perk things up. What is good about having your coffee station is that aside from being functional, it also serves as an accent to your home. Anyone who would see it would surely wish to have it in their home, too.
If you are looking for kitchen coffee station ideas for your kitchen, then we can help you. Let us start brewing!
SUSTAINABLE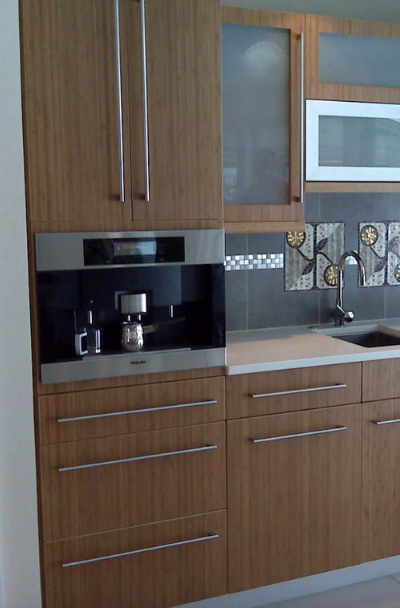 This custom-made coffee bar area in Boston features a built-in Miele coffee maker, bar sink, and bar refrigerator.

SLEEK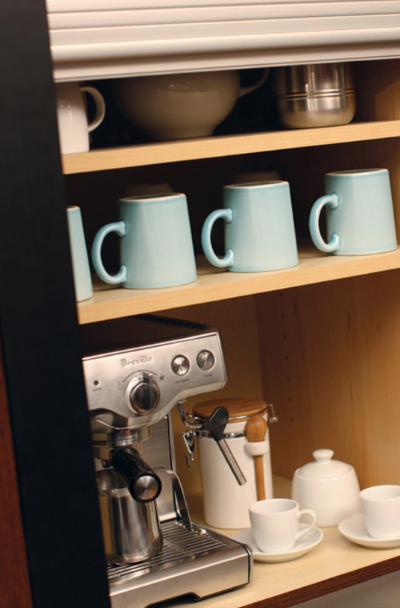 Effective storage solution made by Dura Supreme Cabinetry conveniently stores cups, saucers, and sugar close at hand.
MOSAIC TILE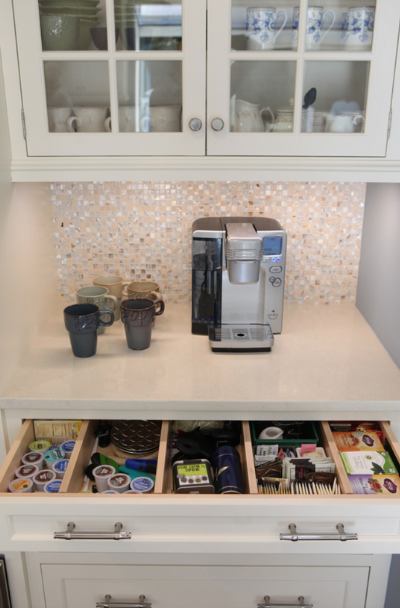 The owner wanted a coffee machine, along with all the drawers below for coffees, tea, filters, and cups in the cabinets.
FUN ZONE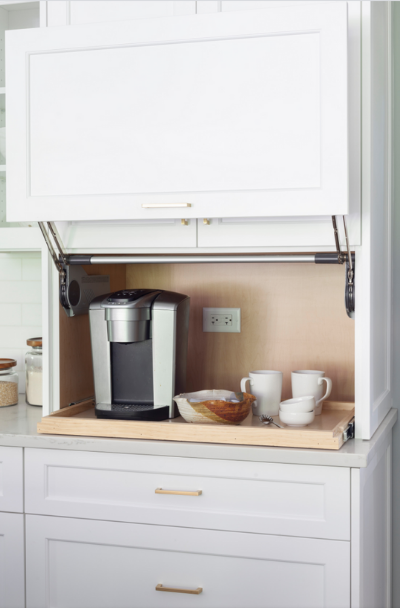 You will love this small corner because it houses the coffee supplies, bar fridge, and a tiny buffet spot for entertaining.
TRENDY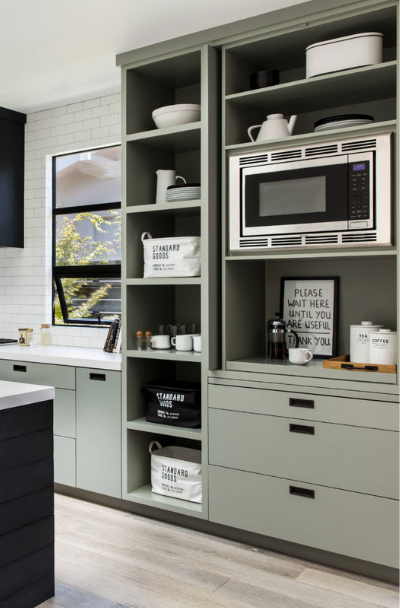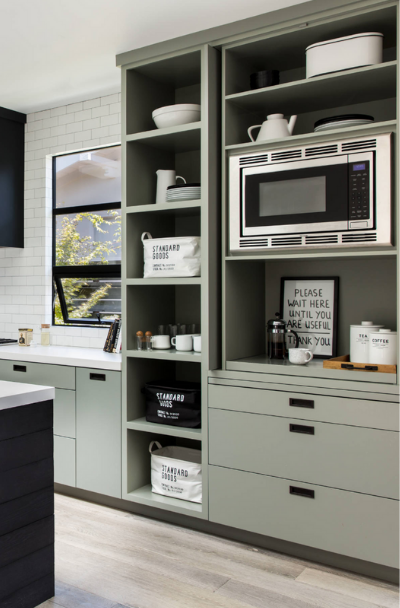 This contemporary kitchen is a treat for a coffee lover. Notice that one part of it features all the needs for having a warm cup of coffee at any time of the day.
FARMHOUSE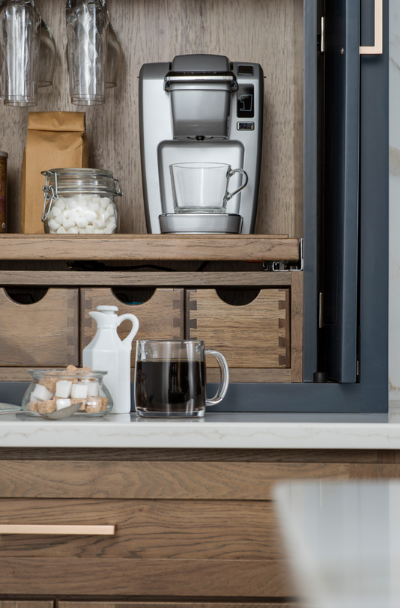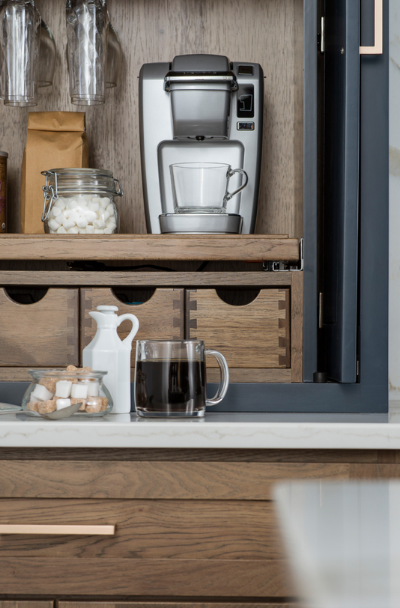 RETRACTABLE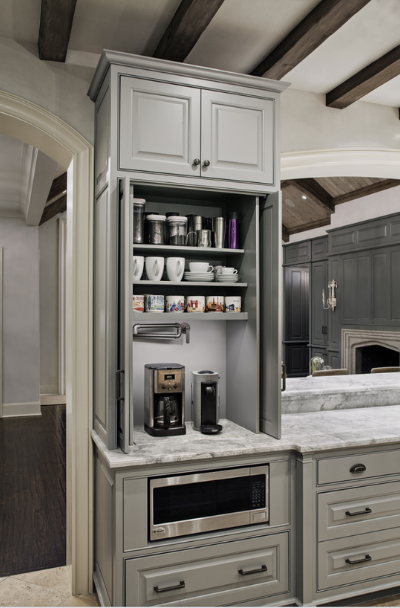 Gray coffee bar cabinet with retractable doors. It also features internal lighting & wall-mounted pot filler.
VINTAGE
Warm up your day with this hot drink station that features a lovely shelf from Hobby Lobby. 
CONTEMPORARY
Take delight in this elegant coffee station with enough space to contain coffee maker, cups and saucers, sink, and storage cabinets for supplies.