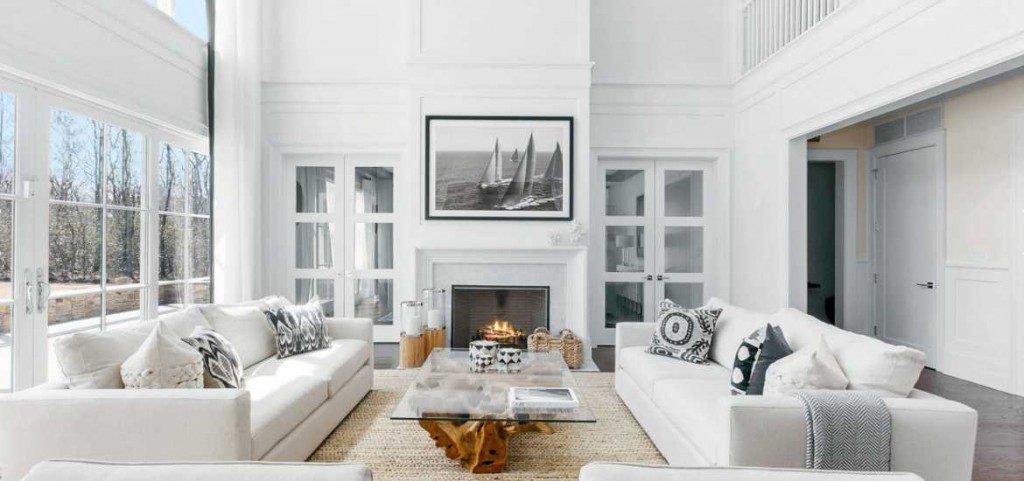 There's absolutely nothing as restful on the eye as the purity associated with a fresh white interior space. Returning home to an uncomplicated white living room decor scheme is able to bring you serenity and peace after one day away in a world that is visually cluttered with a never-ending confusion of color. A plain white scheme is similar to a great calming breath of fresh air. If a living room devoid of color does not interest you, then decorating the space to enjoy a clean white-colored backdrop also provides you with the ideal canvas where you can splash a choice of brighter add-ons and home furniture you can easily change anytime.
Check out our 17 white living room decor ideas and let us know what you think!
NATURAL
The symmetry of furniture placement creates the perfect fireplace focal point.
REFINED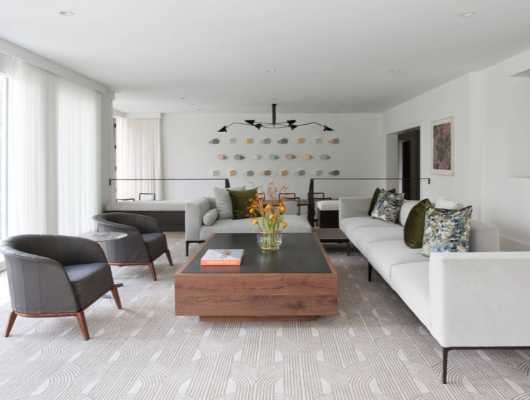 Pure design with understated elegance defines this Living room.
TRANSITIONAL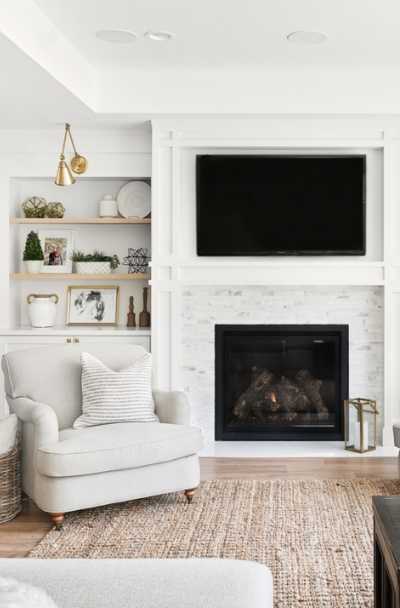 Clean lines paired with rich finishes and traditional touches create the ideal Transitional style.
SCANDINAVIAN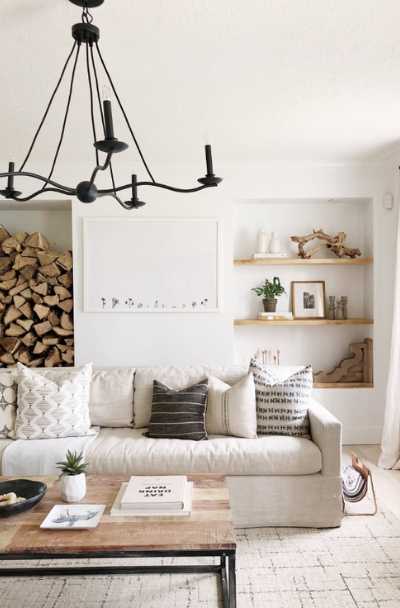 Designed with a purpose and accented with natural textiles makes for a cozy haven to enjoy a cup of coffee.
How To Decorate A White Living Room
Do not consider white as an absence. Instead, think of it as the best blank canvas on your preferred decoration ideas. Utilizing white in your living room will be the best way to create clean and crisp lines. The energy of white allows an area to feel much more open and spacious, even though you have a little space.
Whether you want to create a message pop on a throw pillow or to get the focus on an art piece, here are 17 white living room ideas to make you feel more collected, more relaxed, and calmer. After browsing through these suggestions, check out our other home remodeling ideas to get you going.
First, go for neutral furniture. Nothing says seaside calm like white combined with neutral or ivory furniture. Dress up your armchairs or sofa with some beautiful pillows that tie in the look and style. Draw the eye further up with fun art decor which describes your character and DIY planter with hanging plants.
Next, pick an accent color. The great thing about white is it appears to be fantastic with almost any additional color. Adding a single accent color to the living room is going to help it feel much less stark and even more attractive. Pick according to your favorite color, the mood you wish to evoke, or perhaps a neutral that you will not become bored of.
Adding some greenery is fantastic too. Bring nature in with touches of green in throw pillows and plants to put in a fresh vibe to the white-colored living space. There's a genuine sweeping elegance to the manner in which very simple elongated branches of greenery are able to make your living room pop.
FARMHOUSE
Blending shiplap, wood, and metal elements in this space make for the ideal Farmhouse living room.
STYLISH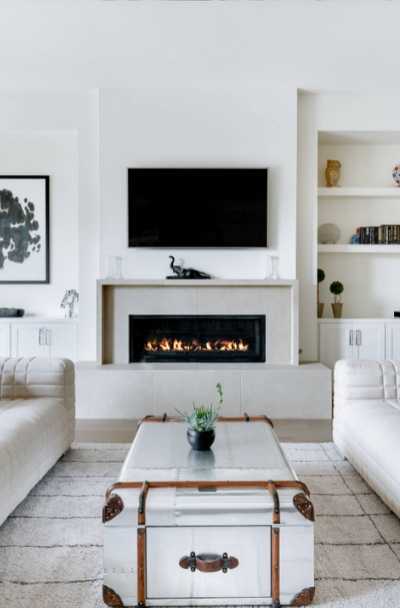 The clean palette is the perfect backdrop for your traveling momentos.
CHIC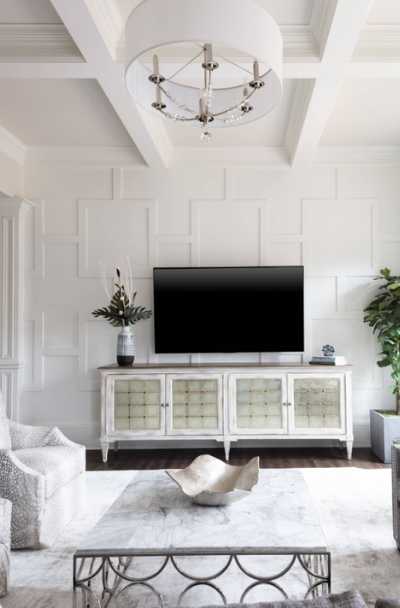 The coffered ceiling and complimenting wainscot wall are subtle additions to make any room stunning,
COASTAL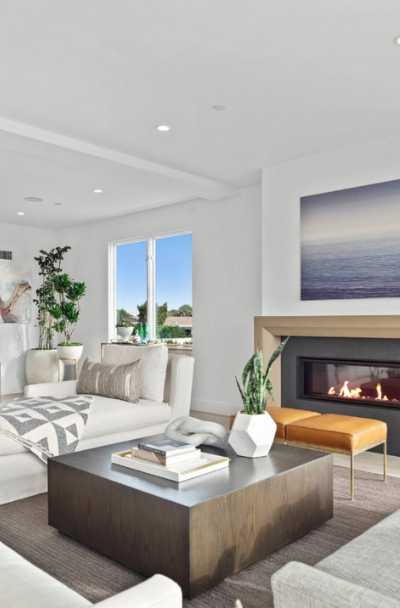 Impeccable clean lines and smooth surfaces make for an ideal beach hideaway.
White Living Room Furniture Design Ideas
What greater way to embellish your family room than with beautiful shades of white? Vary a white-colored scheme with different shades of off white, cream, and pale gray for a lovely backdrop, which lends itself to a number of different designs. For a lovely romantic look, decorate wall space with an off-white wallpaper in a traditional style like a trailing leaf pattern, then include linen curtains in the windows to let soft light to filter in towards space. 
Pick linen-covered sofas, and it will be a good idea to purchase a couch and armchairs with removable slipcovers, which could easily be washed. Put in a painted chest of drawers as a stylish way to keep common everyday things. A white chandelier is going to lend a feminine feel to the space. 
Beach-side style and white color schemes go hand-in-hand. Do this laid back appearance by beginning with new white painted wall space and also choose nautical materials like ticking and deckchair stripes for upholstery, blinds, and cushions. In case you have a bay window available, a painted window seat that features striped seat cover functions beautifully.
Conversely, a wooden bench situated in an alcove appearance produces a similar vibe. Scour the shops for beach-inspired accessories, like a porthole style mirror, or select a painting to produce an authentic look. Gloss white furniture in a modern living room looks ultra-sleek. Go for modular units that could be tailored to fit your decor and also storage needs. This is an excellent way to mix your TV screen with book storage in a compact family room.
LIMITLESS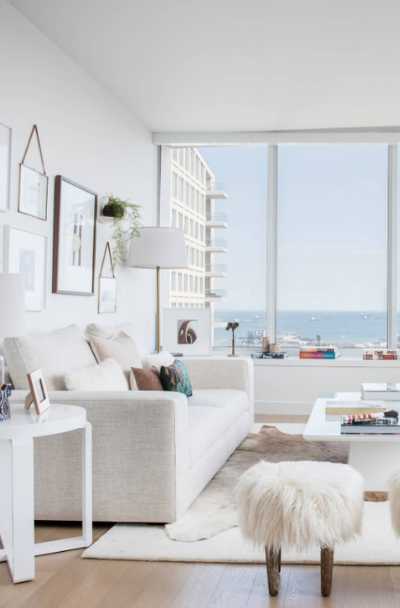 Light, bright and airy. The design choices are endless.
PERFECTION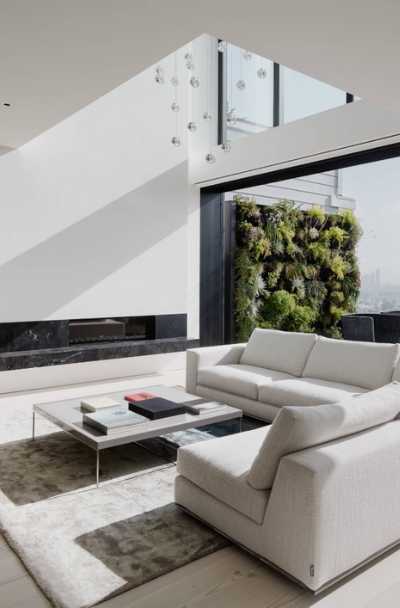 Unparalleled effortlessness leads to absolute luxury.
HARMONIOUS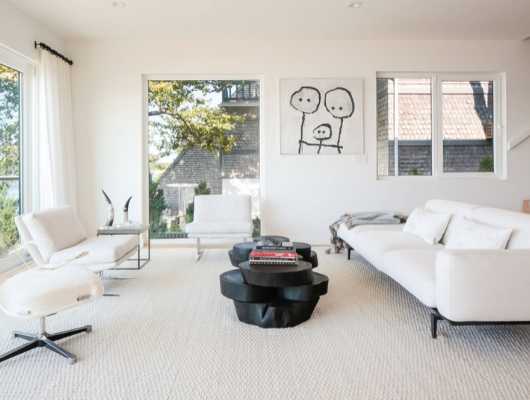 The little touches of Onyx scattered throughout the room forge a cohesive fluidity,
NICHE
It's nice to be home enjoying your keepsakes.
MINIMALIST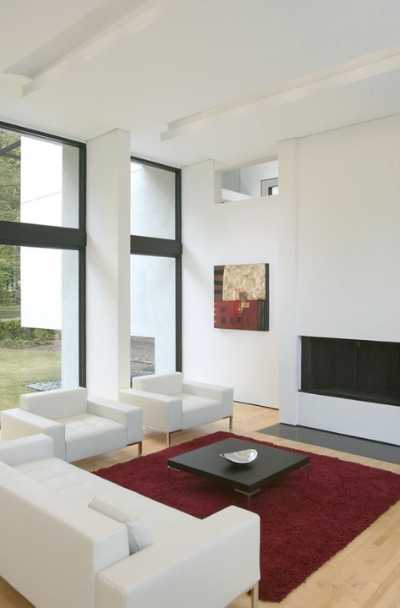 This minimalist approach highlights the beauty of the encompassing landscape.
INTIMATE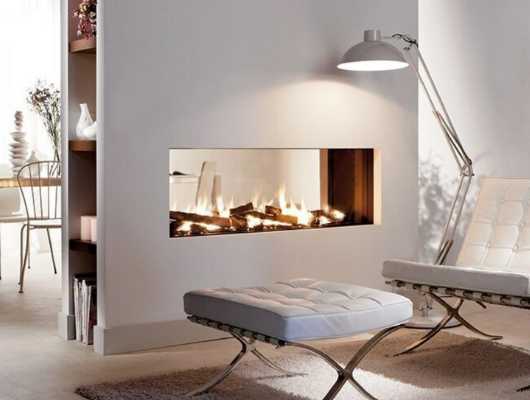 A stunning, frameless pass-thru fireplace creates a cozy nook within the center of the home.
LAVISH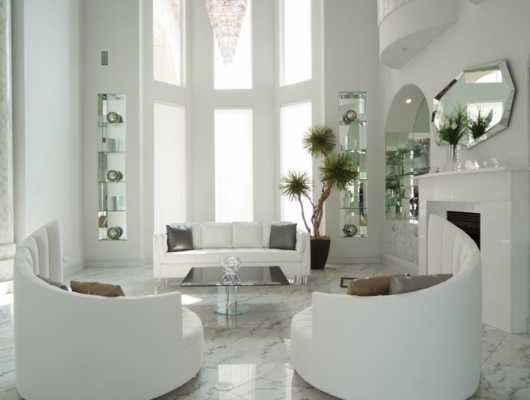 Exquisite marble flooring and soaring ceiling heights set the stage for grand opulence.
Different Style Schemes For White Living Room
Timeless – Wooden flooring, especially in a trendy herringbone design, constitutes a traditional addition to a living room with a white scheme. What finishes to select? It does not simply rely on taste, but additionally on just how much natural daylight your room gets. The darker the wood tones, the more conventional or formal your room is going to be. In a north-facing space, it might feel cold; the lighter the wood, the more laid back and also Scandi looking it'll be, although you might wish to tone it down somewhat in a bright, south-facing room. The greater honey-toned the wood, the hotter the room will feel. This is ideal in an area that only gets cooler, east- or north-facing light.
Scandi Look – If you are searching for a slightly edgier approach in a white living room, think about pairing with dark accessories to attain a contemporary, Scandi look. Slouchy, inky velvet sofas, statement wall art, and standout gentle fittings make fashionable additions—style with house plants to soften the stark contrasts associated with a monochrome scheme.
Boho-Inspired – If your design is much more boho-inspired, selecting home furniture and home accessories in wood, wicker, along with various other organic substances, will be the simplest way to accomplish the preferred result. Less is certainly more in a boho-inspired room, so keep other belongings, furniture, and color to a minimum. House plants would be a stylish addition; nonetheless, therefore, do not hesitate to purchase an abundance. We likewise love combining boho and industrial styles to develop a striking scheme. To pair a low slung sofa with reclaimed furniture may be the simplest way to do this look. Whitewood and walls floors make the perfect backdrop. Put in a neutral-toned, patterned rug for additional interest.