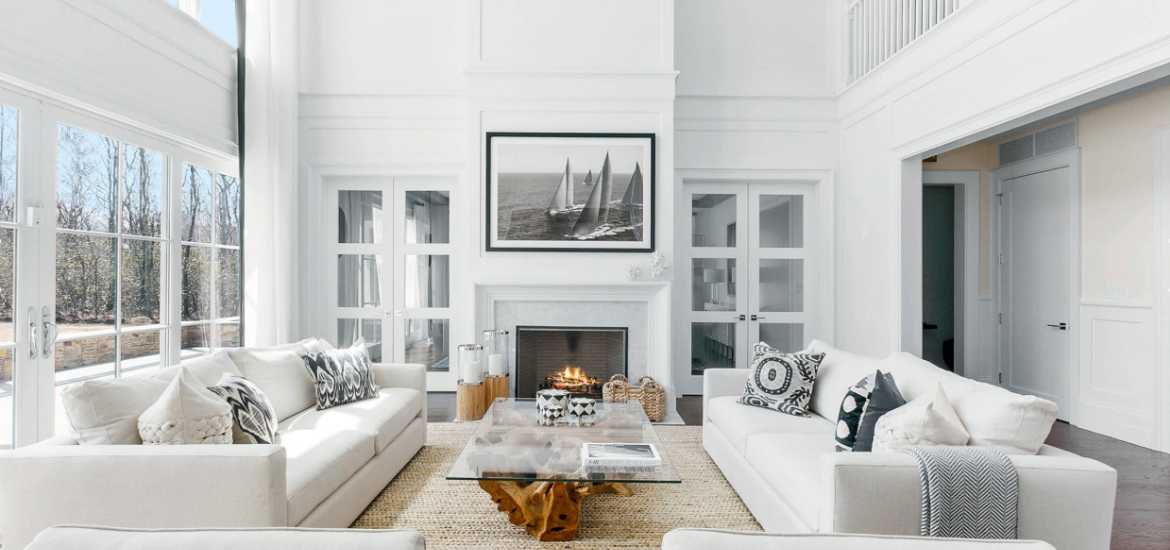 There's absolutely nothing as restful on the eye as the purity associated with a fresh white interior space. Returning home to an uncomplicated white living room decor scheme is able to bring you serenity and peace after one day away in a world that is visually cluttered with a never-ending confusion of color. A plain white scheme is similar to a great calming breath of fresh air. If a living room devoid of color does not interest you, then decorating the space to enjoy a clean white-colored backdrop also provides you with the ideal canvas where you can splash a choice of brighter add-ons and home furniture you can easily change anytime.
Check out our 17 white living room decor ideas and let us know what you think!
NATURAL
This all-white living room decor makes everything seem natural. The little plants are a welcome sight. Lyn's Design Style did a fantastic job on this living space. Thanks to the furnishings' symmetrical arrangement, the fireplace becomes the room's central point.
REFINED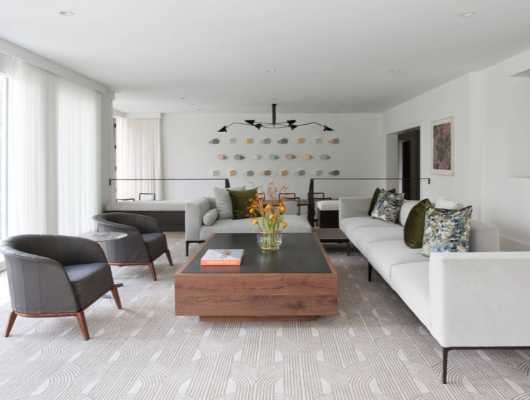 Want a living room that feels open and light yet stays primarily white? This living room is an example of minimalist design at its finest. The living room by j. witzel interior design is fantastic.
TRANSITIONAL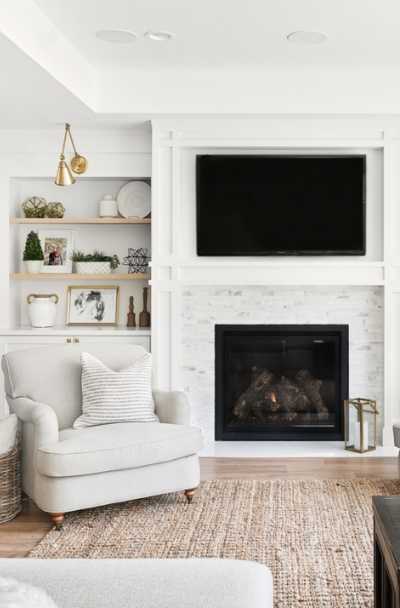 This all-white living room is an excellent example of a modern style. The perfect Transitional design has clean lines, luxurious finishes, and classic details. KBG Design did a fantastic job on this family room.
SCANDINAVIAN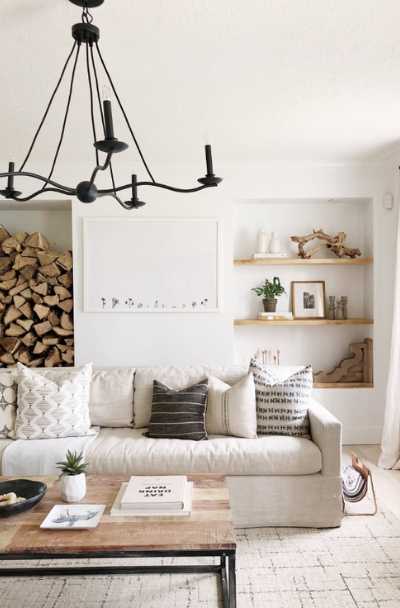 This living room design by Troy Lighting has a retro and vibrant feel about it. A pleasant refuge to drink coffee is created by intentionally designed furnishings enhanced with natural materials.
How To Decorate A White Living Room
Do not consider white as an absence. Instead, think of it as the best blank canvas on your preferred decoration ideas. Utilizing white in your living room will be the best way to create clean and crisp lines. The energy of white allows an area to feel much more open and spacious, even though you have a little space.
Whether you want to create a message pop on a throw pillow or to get the focus on an art piece, here are 17 white living room ideas to make you feel more collected, more relaxed, and calmer. After browsing through these suggestions, check out our other home remodeling ideas to get you going.
First, go for neutral furniture. Nothing says seaside calm like white combined with neutral or ivory furniture. Dress up your armchairs or sofa with some beautiful pillows that tie in the look and style. Draw the eye further up with fun art decor which describes your character and DIY planter with hanging plants.
Next, pick an accent color. The great thing about white is it appears to be fantastic with almost any additional color. Adding a single accent color to the living room is going to help it feel much less stark and even more attractive. Pick according to your favorite color, the mood you wish to evoke, or perhaps a neutral that you will not become bored of.
Adding some greenery is fantastic too. Bring nature in with touches of green in throw pillows and plants to put in a fresh vibe to the white-colored living space. There's a genuine sweeping elegance to the manner in which very simple elongated branches of greenery are able to make your living room pop.
FARMHOUSE
Do you want a farmhouse living room design that is both spacious and light-filled? What a fantastic creation by Pike Properties. This room's combination of shiplap, wood, and metal furnishings creates the ultimate Farmhouse living room.
STYLISH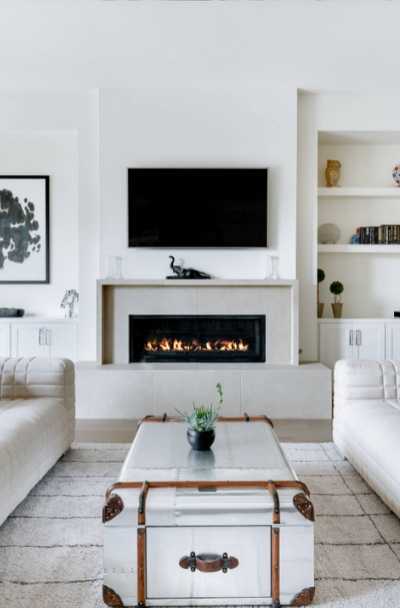 Want to create a chic living room layout that simultaneously appears bright and cozy? The plain background is the ideal setting for your vacation souvenirs. The living room design by Rosewood Custom Builders is fantastic.
CHIC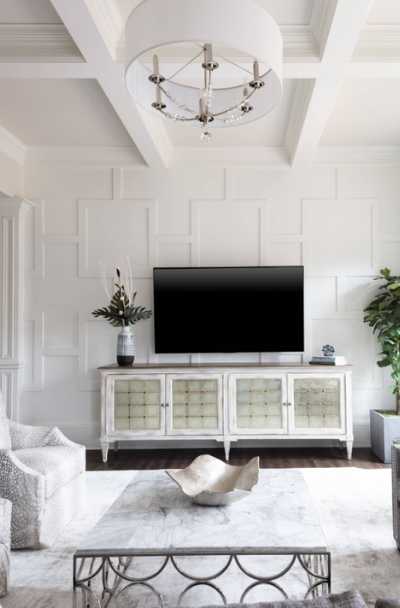 Want a stylish living room layout that is both bright and natural-looking? Any space will look gorgeous with a wainscot wall and a coffered ceiling. Lauren Nicole Designs created such a sophisticated living space.
COASTAL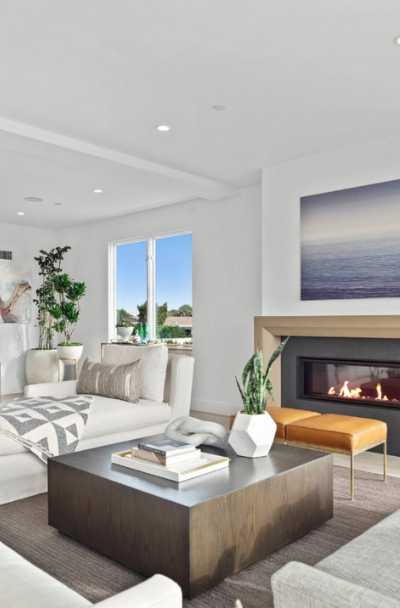 Do you want a living room with a seaside motif for your home? Nicholson Companies is the creator of this magnificent living room design—a coastal refuge with impeccable clean lines and smooth surfaces.
White Living Room Furniture Design Ideas
What greater way to embellish your family room than with beautiful shades of white? Vary a white-colored scheme with different shades of off white, cream, and pale gray for a lovely backdrop, which lends itself to a number of different designs. For a lovely romantic look, decorate wall space with an off-white wallpaper in a traditional style like a trailing leaf pattern, then include linen curtains in the windows to let soft light to filter in towards space.
Pick linen-covered sofas, and it will be a good idea to purchase a couch and armchairs with removable slipcovers, which could easily be washed. Put in a painted chest of drawers as a stylish way to keep common everyday things. A white chandelier is going to lend a feminine feel to the space.
Beach-side style and white color schemes go hand-in-hand. Do this laid back appearance by beginning with new white painted wall space and also choose nautical materials like ticking and deckchair stripes for upholstery, blinds, and cushions. In case you have a bay window available, a painted window seat that features striped seat cover functions beautifully.
Conversely, a wooden bench situated in an alcove appearance produces a similar vibe. Scour the shops for beach-inspired accessories, like a porthole style mirror, or select a painting to produce an authentic look. Gloss white furniture in a modern living room looks ultra-sleek. Go for modular units that could be tailored to fit your decor and also storage needs. This is an excellent way to mix your TV screen with book storage in a compact family room.
LIMITLESS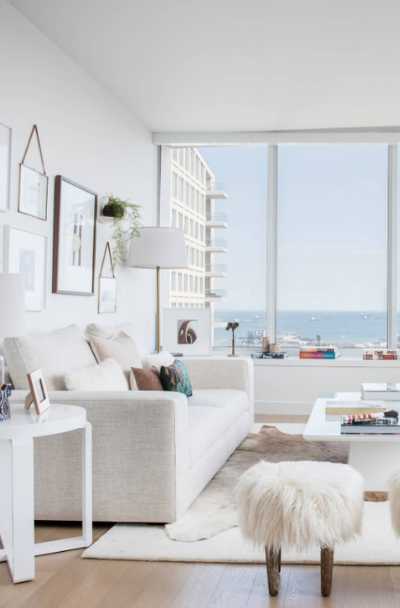 This living room design, as recorded by Julia Sperling Photography, gives everything a seemingly endless appearance. Everything is natural and bright from the outside—airy, colorful, and light. There are many design options.
Choosing The Perfect Shade Of White
White living room design ideas are timeless. You simply cannot go wrong with white, whether you are unclear where to go with your color scheme or a neutral lover who is now willing to give in to the recent trend of more color.
White walls, far from being uninteresting, are a blank canvas that can accommodate any style, whether maximalist or modern country rustic. Furthermore, we all know that white can extend space and enhance light, so it's the perfect color for any sized area.
However, as anyone who has ever searched for "white paint" on Google will tell you, white comes in more varieties than you might imagine. We could go on and on about off-white, pure-white, ivory, blue-toned whites, grey-toned whites, pink-toned whites, and so on.
And you must choose the perfect white for your living room, so consider the aspect of your space, which way does it face? How much natural light is there? Answer these questions before choosing on a white. Also, make sure to get samples so you can see how a shade would look in your living room.
Challenges You Might Encounter
There is simply no questioning the crisp, fresh, and soothing beauty of an all white-colored living room. And we will be the very first to acknowledge it is a fine line between our toughest design nightmare (a totally washed out white room) and a dream come true (a sophisticated and soft space).
Obviously, there are serious issues with regards to a living room in head-to-toe white. Above all, a white room does not seem realistic. Effectively, we are here to inform you it is possible, and yes, it may additionally be incredibly gorgeous and beautiful comfy. To confirm that, we asked our designers on the most effective strategies for developing an all-white room, along with the ways to ensure that it stays looking perfect all year round.
We are all thinking about it. Among the scariest parts of an all-white room is a white couch. The probabilities of stains and spills in a fast-paced space, much like your living room, are more or less high to really high. But the great thing to know is the fact that you will find plenty of spill- and stain-resistant options. Our choice will be to go with a leather couch. It offers a clean-lined look and a good serving of texture notwithstanding the fact that leather cleans up easier and can get a beautiful patina over time.
If you want to go for the all-white room, a white or neutral sofa can make an excellent subtle statement. The minor tonal variation is going to be a pleasant contrast amid other white-colored furnishings. If you do not have color in an area, you need to look for innovative means to add visual interest. Think fun shapes, curvy furniture frames, like round forms, and curved silhouettes. These can make for fascinating focal points and elements which warm up your all-white room.
Besides wood, ensure to make a selection of accents in various light-hued materials, like marble, ceramics, stone, and linen. This is a simple way to ensure you have plenty of textures that add depth to the white room. You can actually mix in materials that are natural like jute and rattan for an extra pop. They are technically not cream, but alongside natural wood and materials pieces, they will not really feel out of place.
Obsessed With All Things White
A living room is a vital component in any house. It gives a feeling of coziness, lovely design, along with amiability. For these reasons alone, the living room is a pleasurable and comfortable area for everybody in the house. This is why we provide you with these excellent white room ideas!
One method to make a composed setting in this specific area of the home is by using an all-white decor. For it not to show up too sterile, introduce mild variations, patterns, and various textures of white. A cashmere throw, a white linen sofa, along with a shaggy accent rug will all add depth to a monochromatic appearance.
When applied correctly, a white palette is able to open up the area in a room and offer a foundation from which accessories, art, and furnishings can definitely shine. White furnishings combined with wood tones really are a foolproof method to play up an all-white room, which still feels warm and alluring. Wood pieces serve as neutrals that do not add color, so they make for ideal complementary decor.
This is an image roundup post, curated to showcase and promote other reputable contracting companies' and their amazing work. To have any of the images removed, please reach out to us and we would be happy to do so.
Other Great Articles to Read:
INTIMATE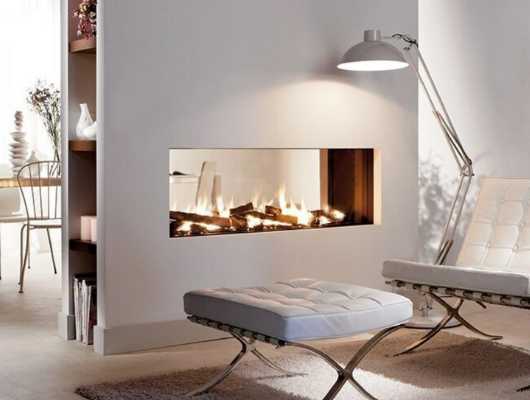 Do you want your living room to seem cozy and inviting so guests will be impressed? A beautiful frameless pass-through fireplace fashions a welcoming nook in the middle of the house. Fairview Hearthside Distributors did a fantastic job designing the living area.
LAVISH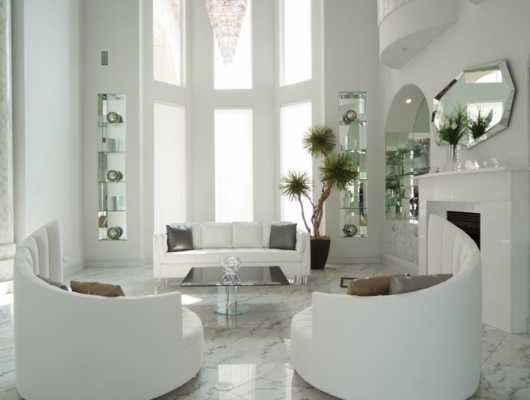 This living room design is very luxurious, yet it seems light, airy, and natural. The enormous richness is reflected in the high ceilings and beautiful marble floors. Cantoni Dallas created this ultra-contemporary and light-filled family room.
Different Style Schemes For White Living Room
Timeless – Wooden flooring, especially in a trendy herringbone design, constitutes a traditional addition to a living room with a white scheme. What finishes to select? It does not simply rely on taste, but additionally on just how much natural daylight your room gets. The darker the wood tones, the more conventional or formal your room is going to be. In a north-facing space, it might feel cold; the lighter the wood, the more laid back and also Scandi looking it'll be, although you might wish to tone it down somewhat in a bright, south-facing room. The greater honey-toned the wood, the hotter the room will feel. This is ideal in an area that only gets cooler, east- or north-facing light.
Scandi Look – If you are searching for a slightly edgier approach in a white living room, think about pairing with dark accessories to attain a contemporary, Scandi look. Slouchy, inky velvet sofas, statement wall art, and standout gentle fittings make fashionable additions—style with house plants to soften the stark contrasts associated with a monochrome scheme.
Boho-Inspired – If your design is much more boho-inspired, selecting home furniture and home accessories in wood, wicker, along with various other organic substances, will be the simplest way to accomplish the preferred result. Less is certainly more in a boho-inspired room, so keep other belongings, furniture, and color to a minimum. House plants would be a stylish addition; nonetheless, therefore, do not hesitate to purchase an abundance. We likewise love combining boho and industrial styles to develop a striking scheme. To pair a low slung sofa with reclaimed furniture may be the simplest way to do this look. Whitewood and walls floors make the perfect backdrop. Put in a neutral-toned, patterned rug for additional interest.