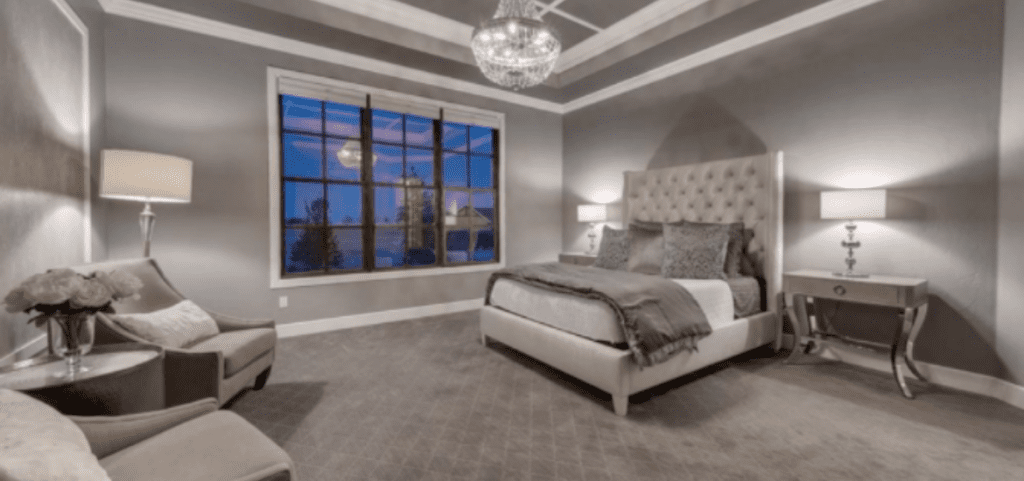 A bedroom is an incredible space to communicate your personality. Aside from furniture, accessories, and theme, one way to show your individuality and style is through the color of your bedroom. Looking for the best color for your room may be challenging. Because you are out of your bedroom most of the day, you should consider how your bedroom will look first upon waking up in the morning and later when you are about to sleep at night. For a spacious and airy-looking bedroom, go for a light shade of gray. For your bedroom to give off a snug, secure vibe, go for something dark. If you want, however, to enjoy the best of what both a light and a dark color would offer, go for something neutral. Being halfway between black and white, gray is the perfect color for your bedroom.
Gray will look great as a color for any part of your home, but the versatility it gives a bedroom is undeniable. Regardless of your bedroom's decor style, a shade of gray will work with it well. A gray bedroom provides tranquility. For rooms that do not have too much natural light, a glossy light gray will make the room airier and lighter. If you want sophistication and elegance, gray in dark and cool shades can give you that. The color also works well with different shades, giving your bedroom the mood that you want it to have. Read this article for gray bedroom ideas.
CUSTOM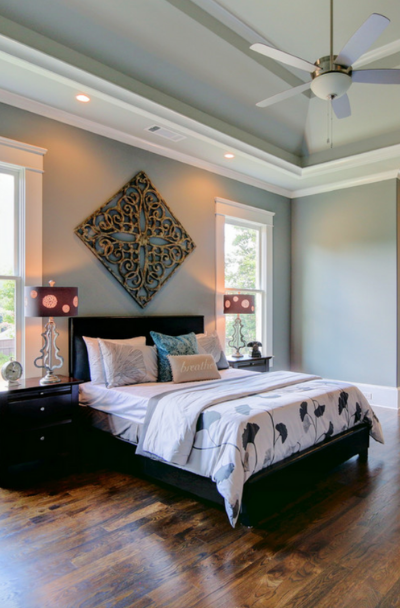 Lovely and intricate artwork on the feature wall above the bed. This gray room looks refreshing.
SPACIOUS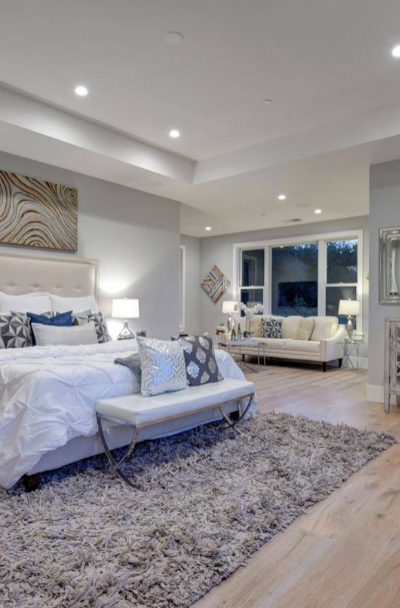 Comfy sheets, herringbone wood ceiling, and artistic light fixture make this room gorgeous and inviting.
TRANSITIONAL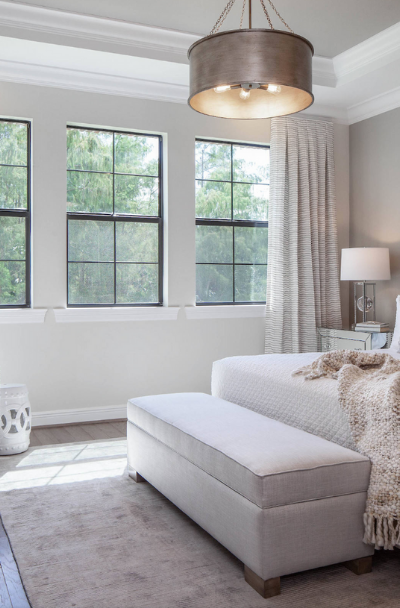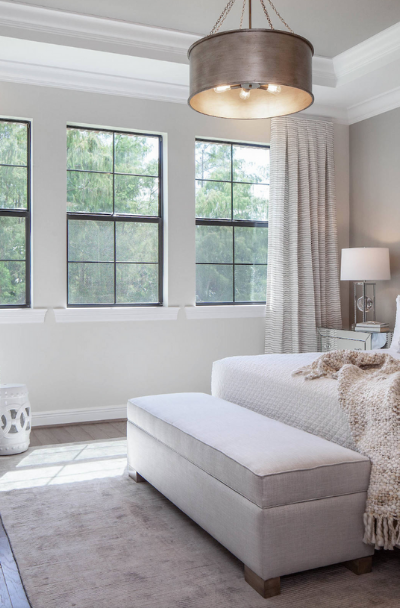 The paint color of the headboard wall and tray ceiling is Analytical Gray from Sherwin Williams.
COOL
Relaxing and refreshing transitional bedroom with huge windows and amazing views.
LOVELY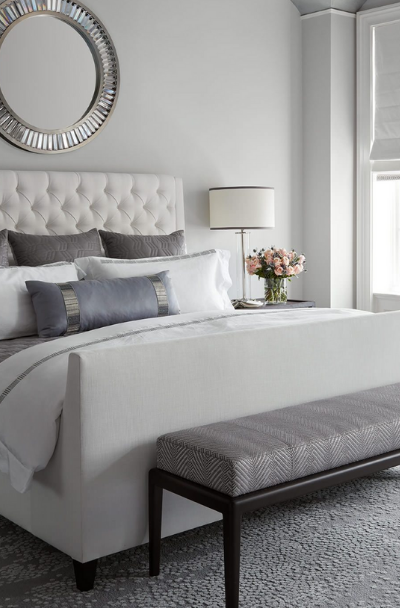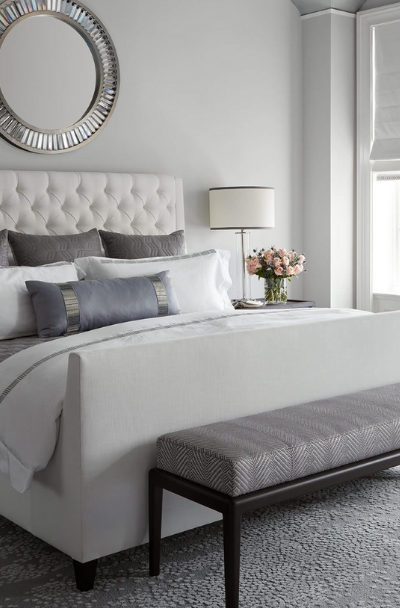 Cool wall color paint for this bedroom is from Benjamin Moore, 1611 Gray Tint.
MISTY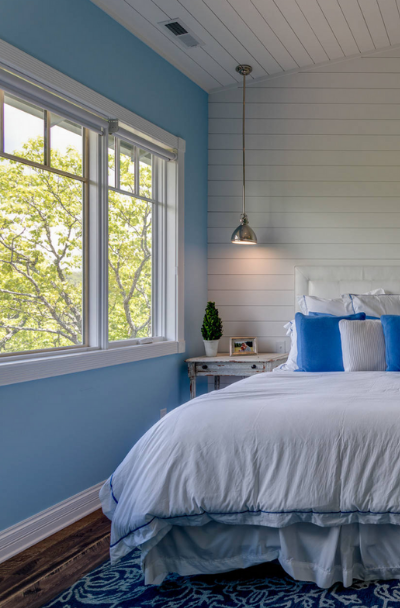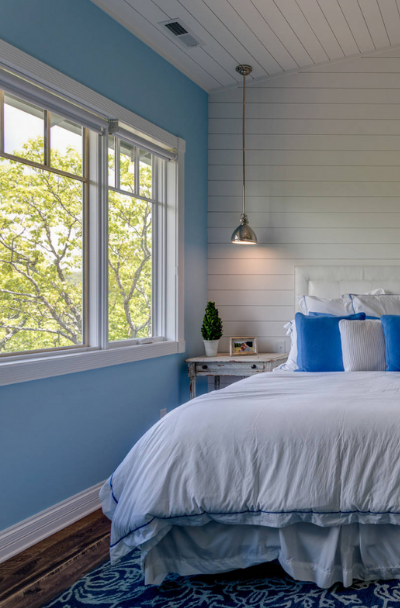 Interesting mix of white, blue, and gray colors for this comfy and refreshing bedroom.
SUITE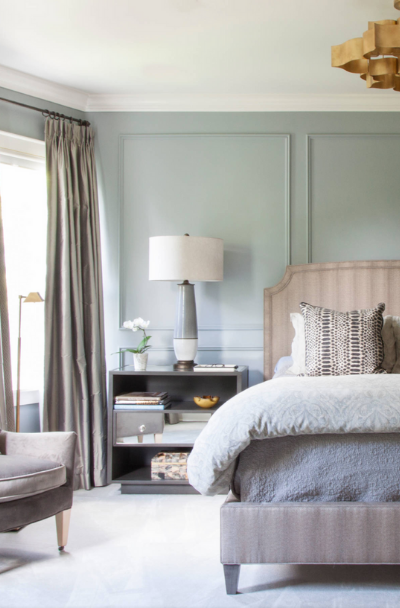 The wall color is Benjamin Moore's Seersucker Suit CSP-580. We love how it blends with the cream beddings and furniture.
GOLF LIVING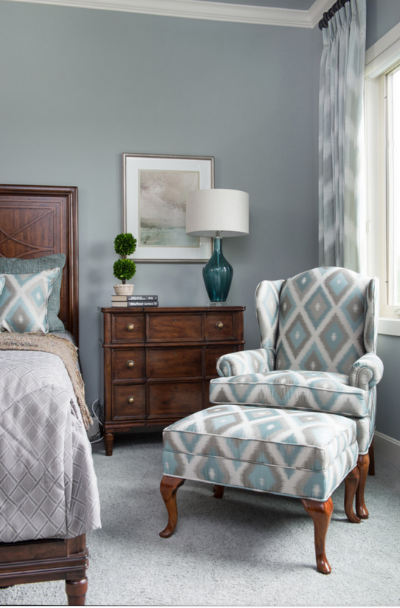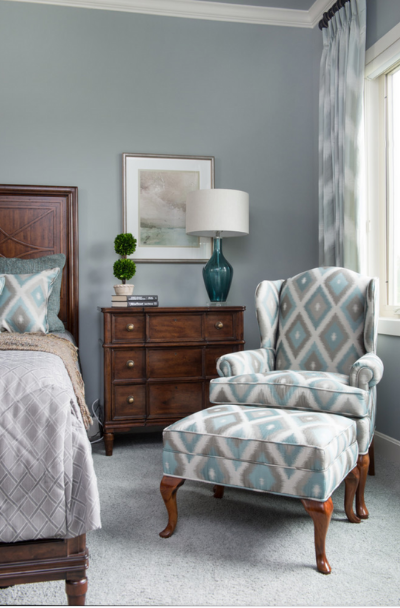 The textile prints on the sofa, pillows, and curtains greatly combine with the gray wall color.
ROMANTIC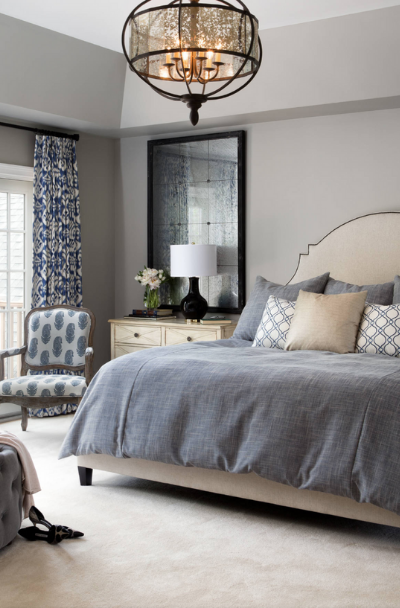 The correct blend of contrast, texture, and serene colors helps to provide this bedroom with the most amazing glow.
COASTAL