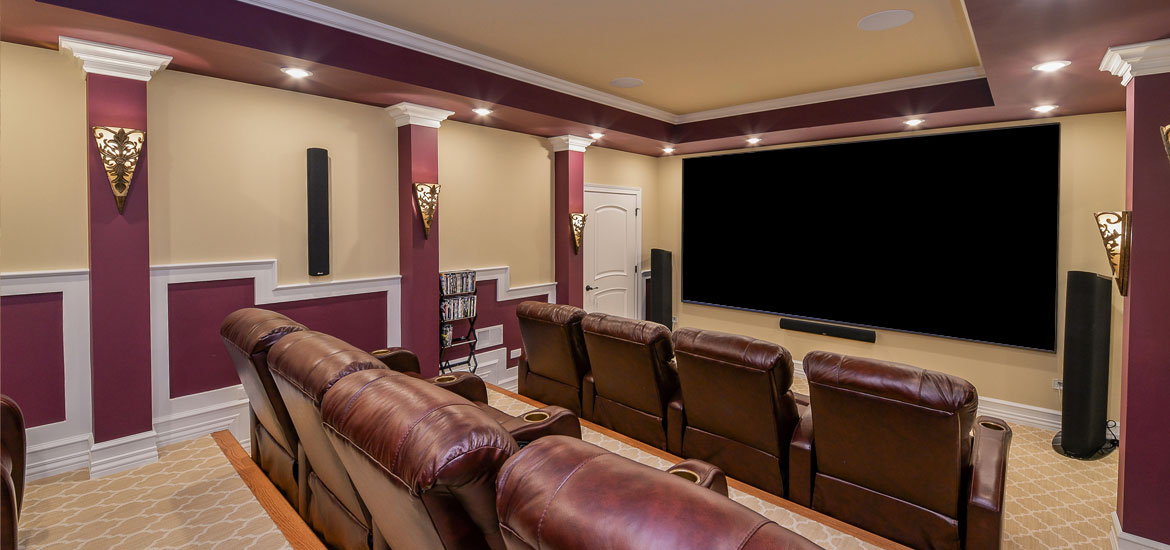 The TV is an essential part of the living room. Not just because it is a source of entertainment, but also because of its impact on the aesthetics and feel of the most important room of the house. When you are deciding on the living room style, take into consideration how you are going to mount the TV. The entire TV area is often the focal point of the space and needs to reflect your preferred feel and style.
How you have designed the TV area can determine whether your living room décor is contemporary, country, or futuristic. Here is a look at some of the popular wall mounted TV styles.
FRESH & MODERN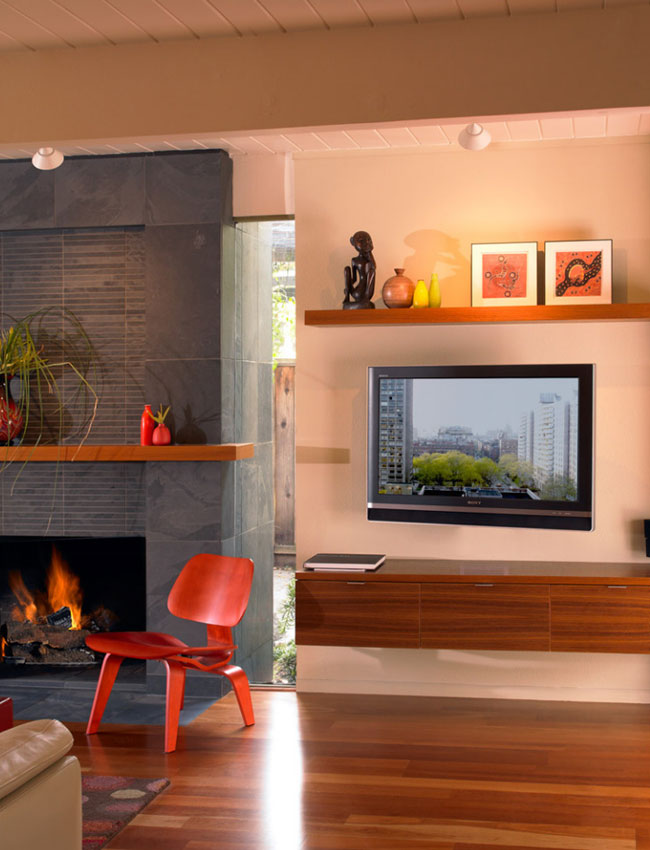 Fresh, clean and modern come to mind. The TV is there if you want it, but there are other things to enjoy in this space too.
DIVE RIGHT IN
HIGH-END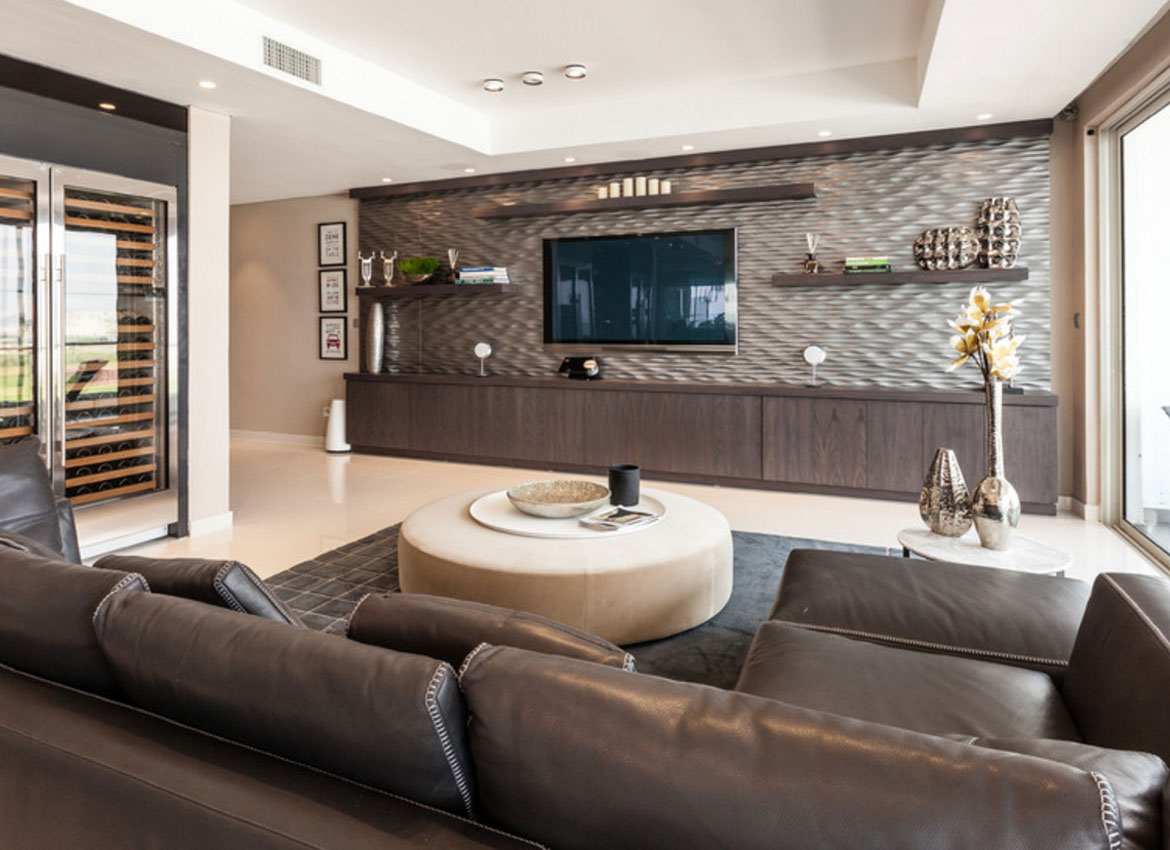 Awesome and classic entertaining area, very masculine. Wall treatment behind the TV adds texture and interest. Love the wine fridge, very handy!
CLASSIC COMFORT
Classic, cozy & inviting. This room just exudes comfort.
WOW
This just one of those WOW spaces. So unique–so much detail without being cluttered.
STONE MOUNTED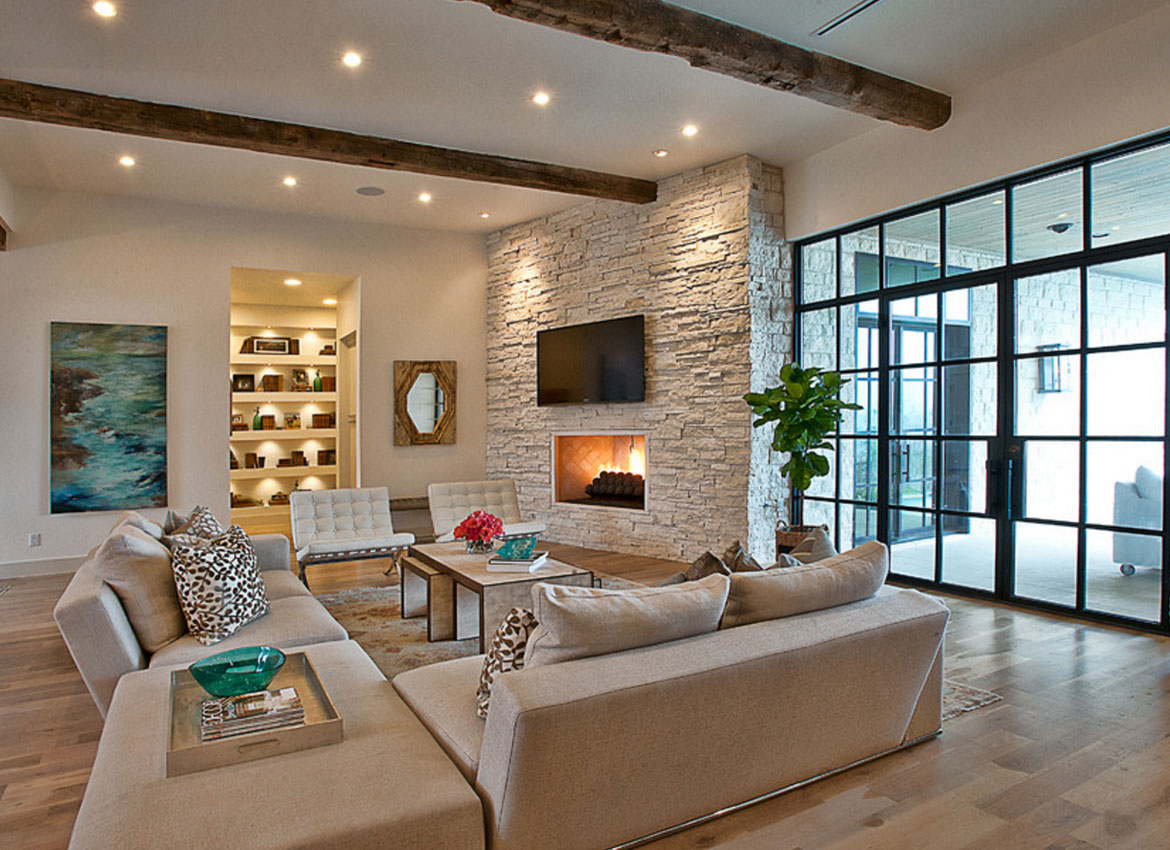 Gorgeous living area, the stone fireplace where the wall mounted TV is, absolutely beautiful.
NY BEACH HOUSE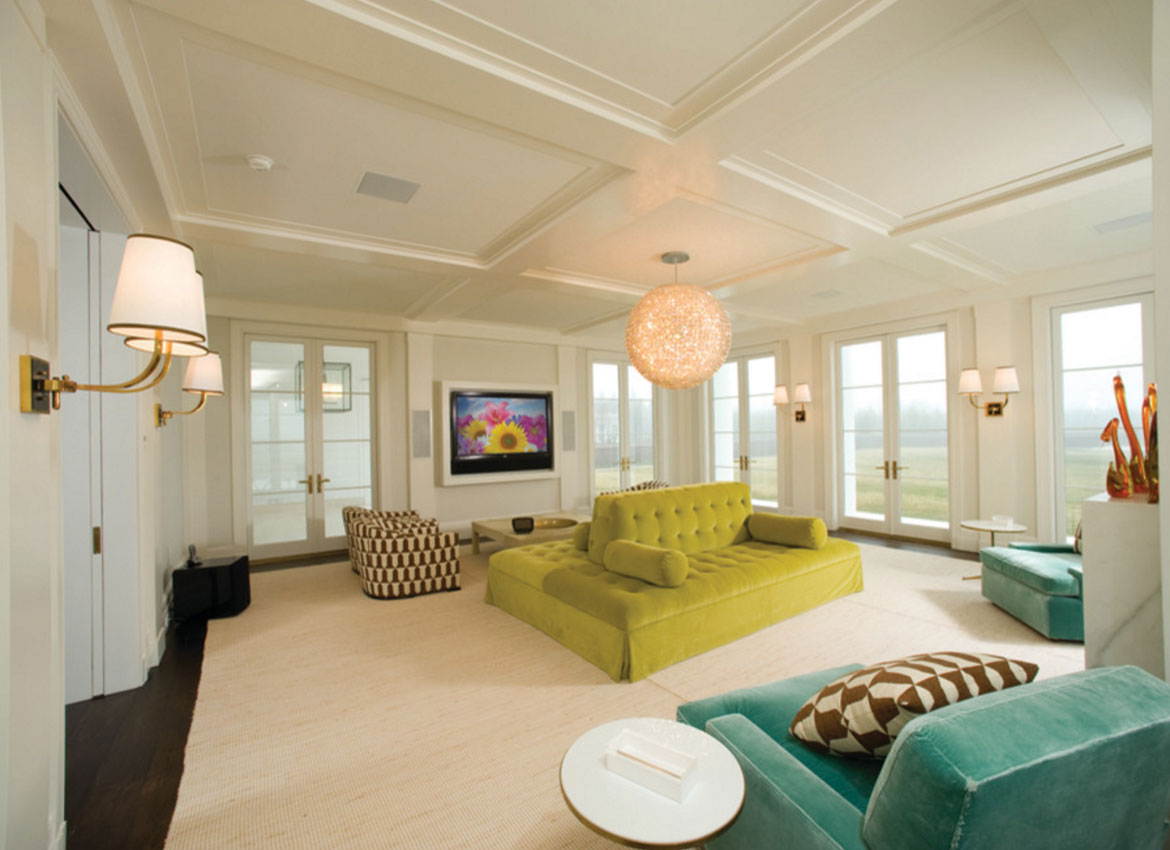 The great room in this NY beach house is so bright and cheerful. That lime green sofa in the middle of the room is so different. Round light fixture is stunning.
ITIALIAN INSPIRED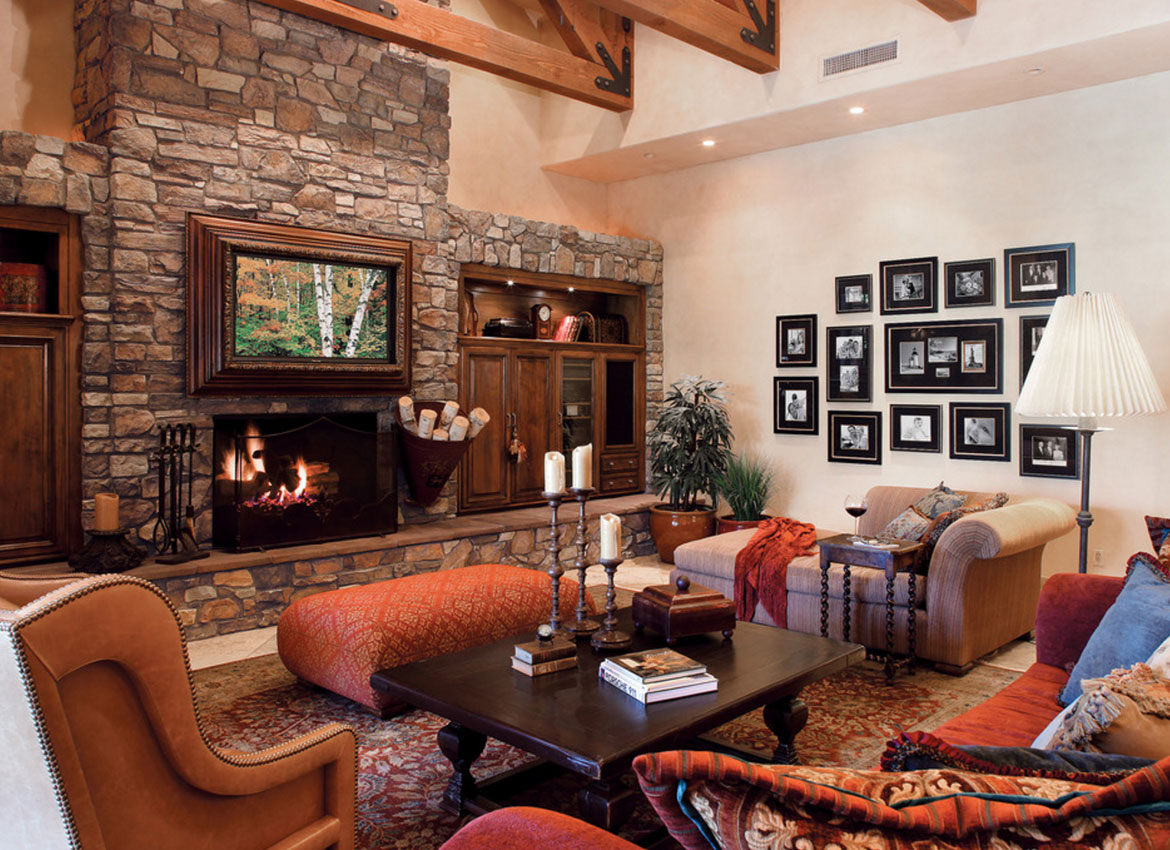 That frame around the TV is just amazing! The TV is mounted on beautiful Italian Villa Stone.
VENEER FIREPLACE
This TV is mounted on this remarkable wood veneer fireplace.
TEXTURED
Textured wall panel enhances the look of the wall mounted TV in this sitting area.
1. Urban/Modern
Urban/modern (sometimes called urban modern) designs incorporate plenty of clean lines and neutral colors. Minimalism is at the center of this decor with a few bits of color and texture accents thrown in to create an urban edge.
In this style, the TV will usually be mounted on a plain white or black wall with a small cabinet beneath or a shelve or two to complement it. For a more colorful urban style, incorporate extra colors such as brown and grey. For instance a white wall a