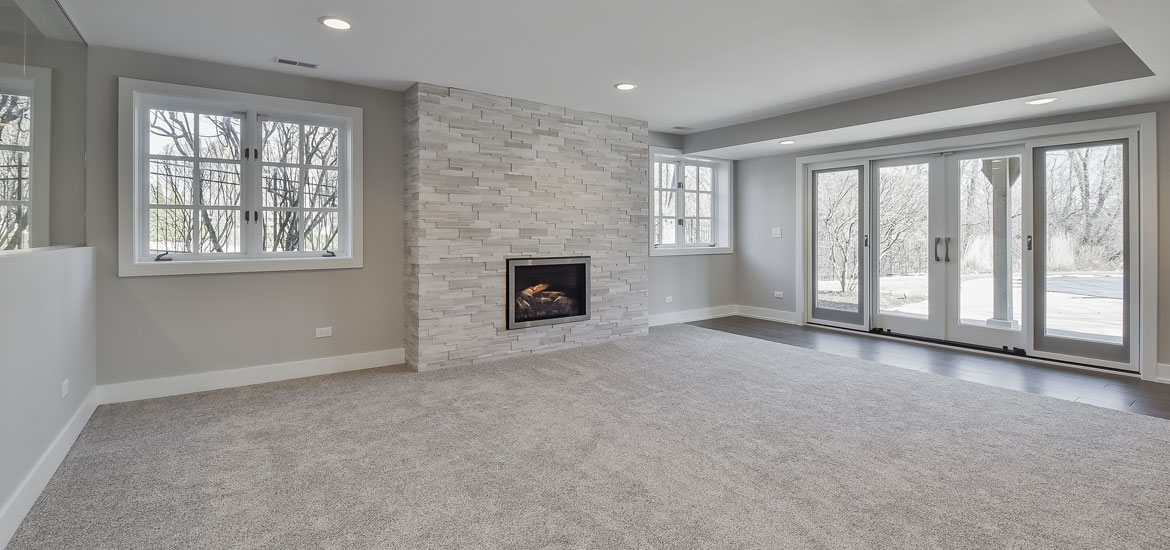 Basements that are under your main floor don't necessarily mean that they are completely underground. Having a walkout basement can shed a little bit of light – literally – to this dynamic and creative space you have in your home. Whether partially or fully above ground level, these basements can open a homeowner up to a lot of different walkout basement ideas.
Typically, walkout basements are situated on a slope, so that a part of them resides above ground. You can find a large variety of different types of walkout basements depending on where you live and the architecture of your home. From walkout basement patios to walkout basement landscapes, there is a lot that can be done with this extra space.
We've showcased just some of the most popular and creative walkout basements ideas are listed to spark your creative imagination. The best walkout basement ideas and walkout basement pictures can help you decide whether or not this is something you'd like to achieve for your own home.
STONE PARADISE
Do you wish you had a place to go in the basement where you could forget about your troubles? What a fantastic place to get away from it with your friends and family and soak in the scenery. The basement's stone flooring and walls give the impression that they are quite sturdy. The walkout basement by Kathleen McGovern Studio of Interior Design is very remarkable.
SERENITY ESCAPE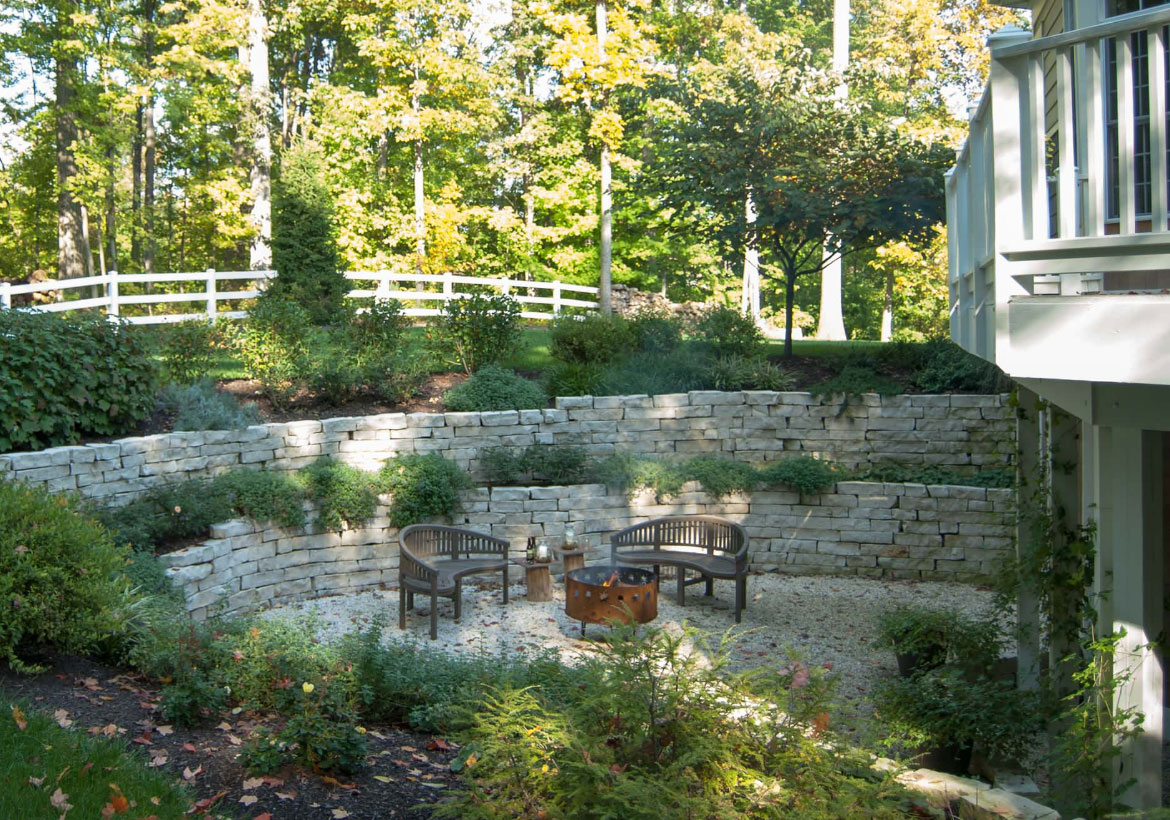 The setting here is ideal for unwinding with loved ones. Adrienne DeRosa designed this walkout basement, and it is a breath of fresh air. Mornings are better with coffee and quiet time at the table and chairs outside. Wow, this a brilliant work of art!
FRENCH DOORS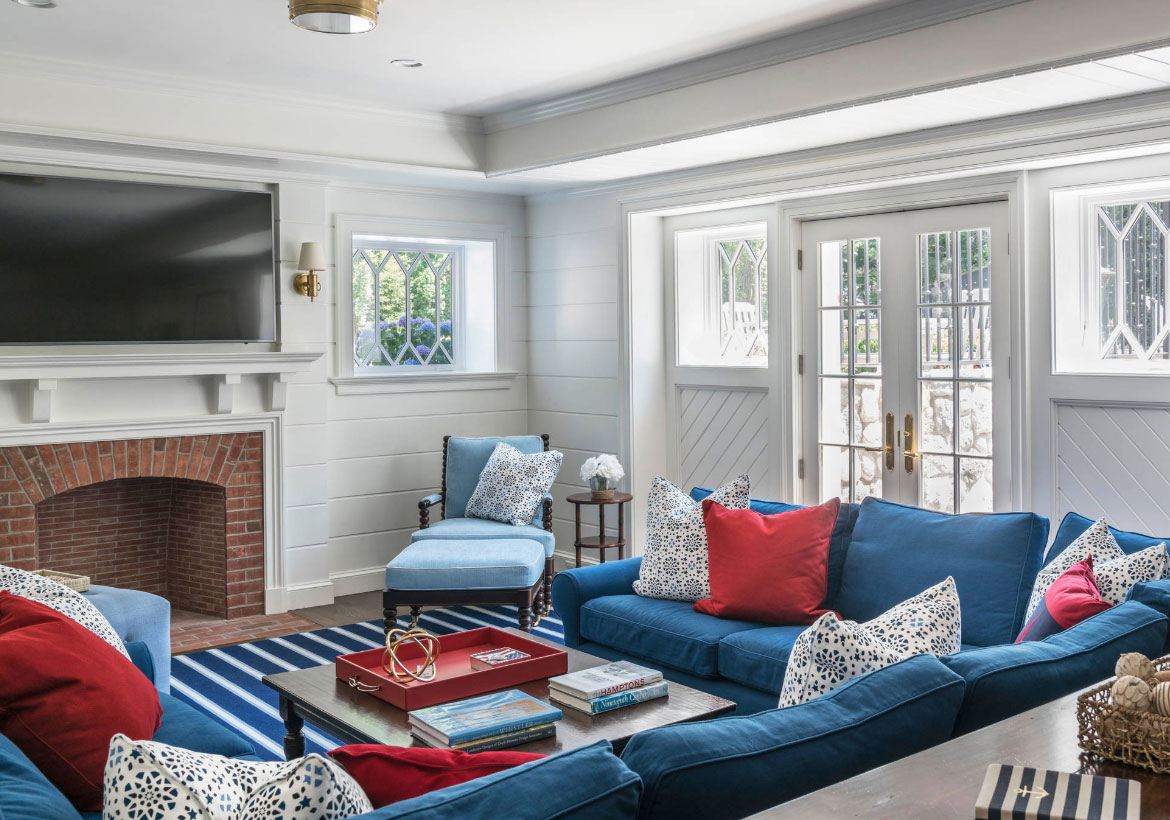 Intent on transforming your cellar into a comfortable lounge? The basement is light and cozy, thanks to the shiplap paneling. French doors are used for the basement's walkout. Douglas VanderHorn Architects designed this walkout basement, and it is a picture of minimalism and cleanliness.
KIDS PLAY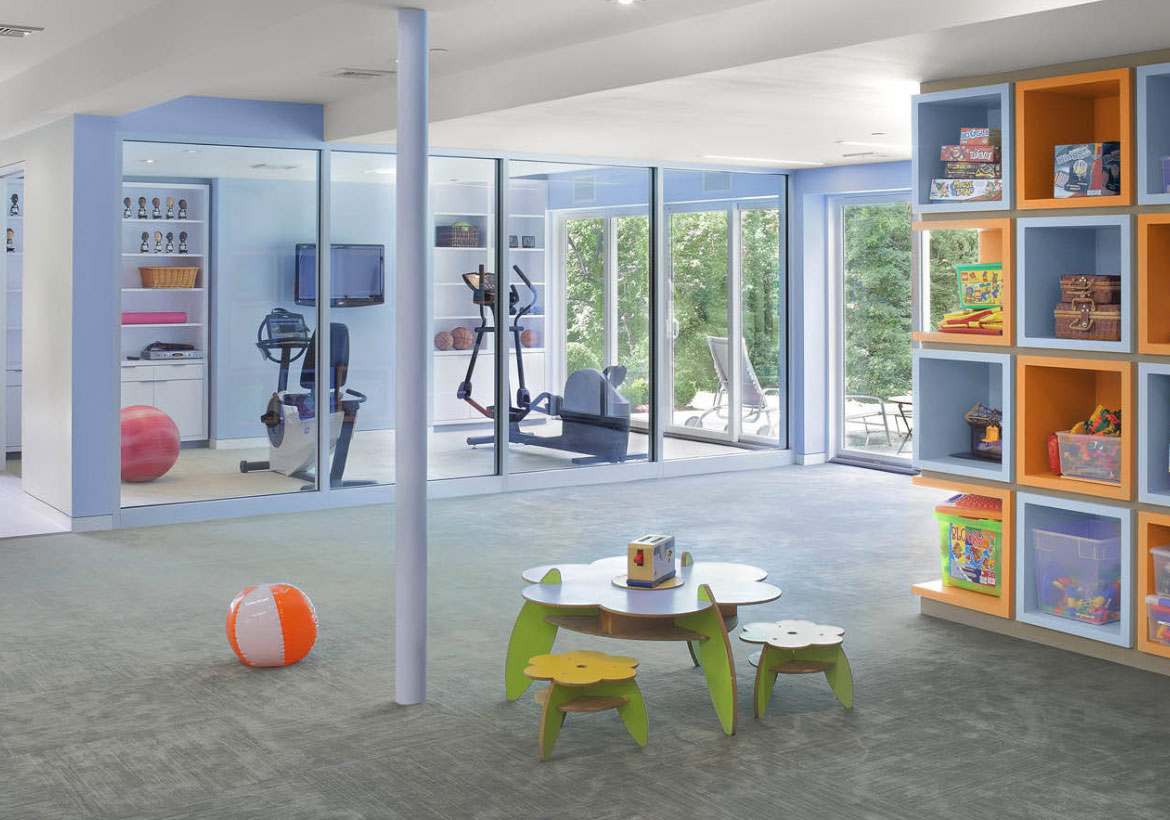 All the light makes this a fantastic place for kids to play. There's a great exercise room for the grownups with sliding glass doors that open up to the patio, making the most of the walkout basement. Eisner Design LLC's walkout basement eliminates the need for constant parental supervision.
POOL VIEW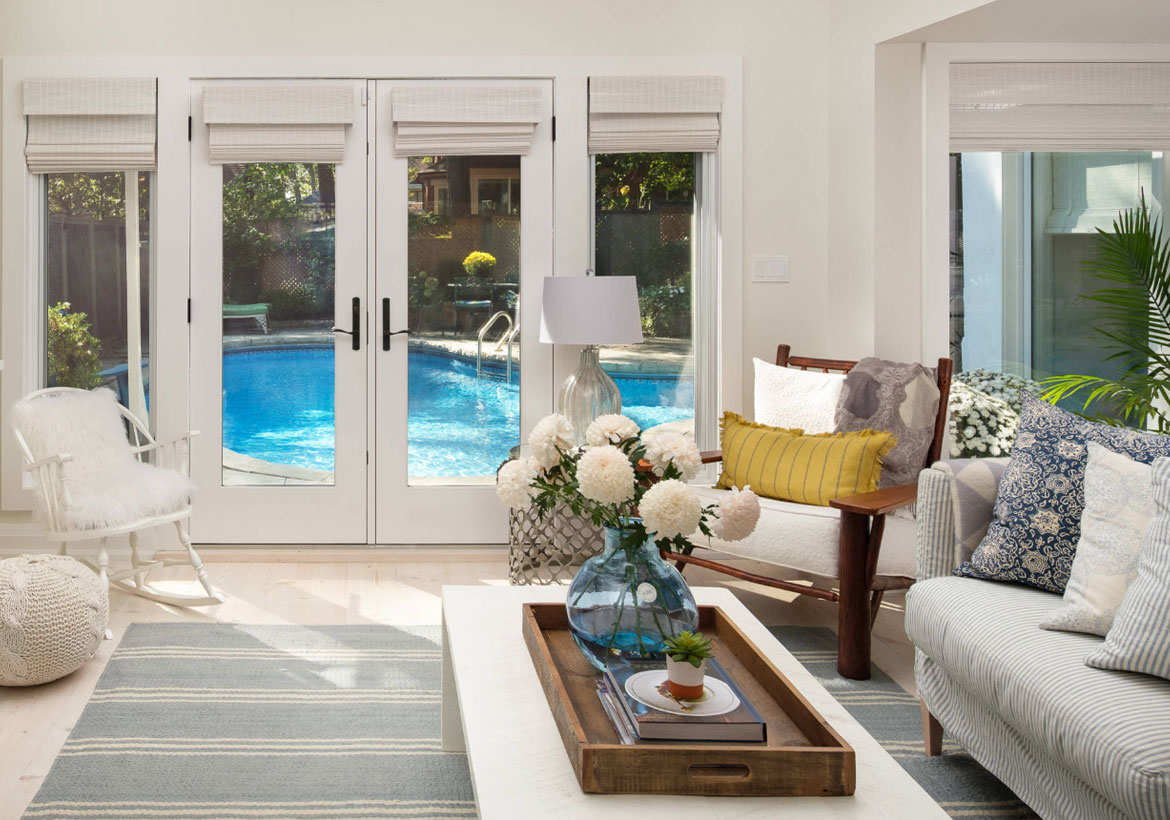 This walkout basement features French doors, opening up to a swimming pool that is sure to impress. When you're ready for some outdoor fun, head to the pool once you've had your fill of this cool basement. This pool-view walkout basement is incredible, and it was designed by Two Birds Design.
LONDON AIR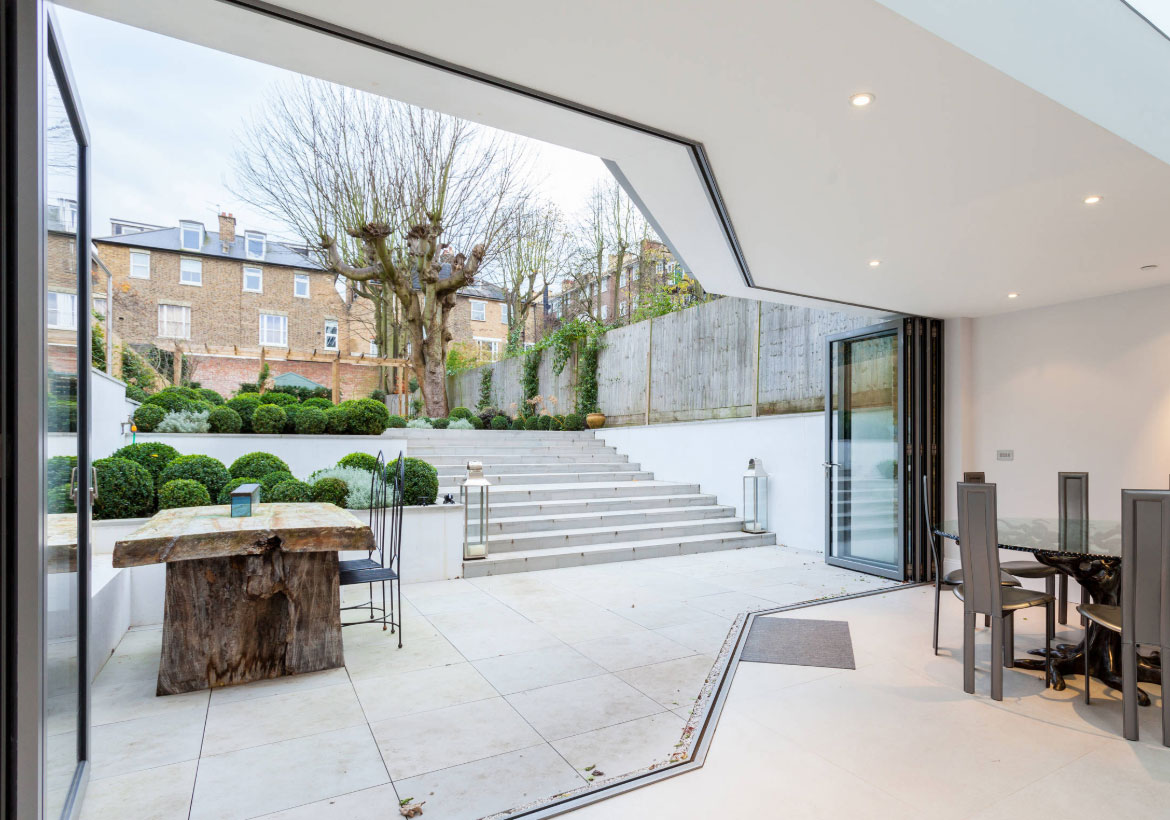 Need a stylish entranceway that doubles as a basement space? This is a wonderful way to bring the outdoors inside. Chris Snook shot all of these photos. You can impress guests with the uniqueness of your home by having them arrive through the basement. Wow, Advantage Basements London nailed it with their plan.
Walkout Basement Doors
Walkout basement doorways leave plenty of room for customization and inspiration. They can make a flashy and inviting addition to any home, letting each guest know that there is a beautifully decorated basement or guest room waiting just inside. Depending on the style and aesthetic design of your home, you can choose a door that goes along well with what you currently have. They should be designed to complement and add value to your property while remaining safe and comfortable for all who see it.
Double doors, single doors, and grand entryway doors are some of the most popular walkout basement door options that people look for when designing a custom door for their walkout basement. While some homeowners prefer to keep it simple, others can enjoy personalizing the design of the entire door, from the color and shape of the handles to the number of glass panes used.
Walkout Basement Ideas – Door Options
Looking for something unique and stylish as a testament to your personal style and flavor? There are plenty of basement door options that can add a lot of value to your home. Some of the most popular options include:
Basement Bulkhead Doors
Cellar Doors
Reclaimed Wood Doors
Farmhouse Doors
White or Wooden French Doors
Sliding Doors
You have a lot of creative freedom when it comes to designing a basement door. Having a unique look might add increased value to your home, making potential buyers smile when it comes time to sell.
Walkout Basement Patios
Say goodbye to the traditional front and backyard patios, and say hello to unique walkout basement patios. The beauty of a walkout basement is that you've offered yourself more space outside, without it interfering with your existing yards. It can be treated like a secret hideaway, an area you can only reach by stairs and yet it is still outdoors so you can enjoy the magic of summer nights.
Walkout basement patios can be large or small and can be utilized for a multitude of different functions. For example, you can patch in some grass and use it as a safe play area for your kids. Or, you can add some pieces of yard lounge furniture to make it a quiet and relaxing space for you to enjoy when you need a little bit of sanctuary.
Walkout Basement Patio Ideas
You can turn your walkout basement patio into a transitional courtyard with stone-tiled flooring, a few pieces of furniture and some natural decorations. This is a great place for meetings, get-togethers, and quiet places for relaxation.
On the opposite side of the spectrum, you can liven up your space for a fun party by adding a banquet table and classy wooden chairs. If you have the space, you can even add a patio cover to provide some much-needed shade and hang some lanterns from above to create an inviting environment.
Walkout Basement Landscaping Ideas
If you've purchased a home with a walkout basement, or if you have had the good fortune of building a walkout basement on a sloped property, then you will have plenty of space to create a unique and dynamic landscape. Several of the most popular and creative ideas are listed below to spark your own imagination:
Stamped concrete patio. This is a great idea for a walkout basement that gives you a dynamic space to walk, and room to decorate with furniture or keep under the shade with a patio cover.
Tiered staircase. Nothing says "grand" like a beautiful staircase leading down to your basement patio, giving you that extra space to show off your favorite exterior design trends.
Natural stone hardscaping. Using stone to create low walls, stairs, or seating arrangements can really bring out the best of the nature around you, making your makeshift patio look like a lush addition to your private space.
Wooden patio deck. Nothing expresses serenity and space like a built wooden patio deck, which can be expanded to include stairs or your favorite pieces of furniture.
Play area for the kids. Give your kids a private and safe space to play.  You could even include a sandbox area and it will be like your own personal beach!
Additional Walkout Basement Ideas
The inside of your walkout basement can be furnished to serve whatever function you may need.
You can convert it into a dynamic guest room for when friends and in-laws arrive for the holidays, or you can transform it into a great den and hangout spot for yourself and your buddies.
Adding a flat screen television and a stooled bar are popular trends when it comes to basement decorations. You can also experiment with personalized lighting and window options as well.
Outside, you have the option of landscaping your walkout basement patio using natural or man-made elements – or both. Many homeowners like to incorporate pathways or stepping stones to indicate that there is something new and exciting to discover slightly below ground. Geometric shapes can play into the appearance of the space, making it appear larger or smaller to create a specific effect.
From patio covers to stony landscapes, there are beautiful and unique ways to decorate your walkout basement yard that will add a touch of vibrancy to your home. Having a walkout basement in good condition typically increases its home value, and it is an added feature that potential buyers will love down the line.
You can use your space as an addition to your existing backyard, or as a unique feature on its own. Inside, you can enjoy a fully furnished basement that's equipped with everything you need. Plus, the ability to look out the window or walk out the door is something heavily desirable in most basements. Having a walkout basement is certainly an advantage – it's time to make the most of it!
This is an image roundup post, curated to showcase and promote other reputable contracting companies' and their amazing work.  To have any of the images removed, please reach out to us and we would be happy to do so.