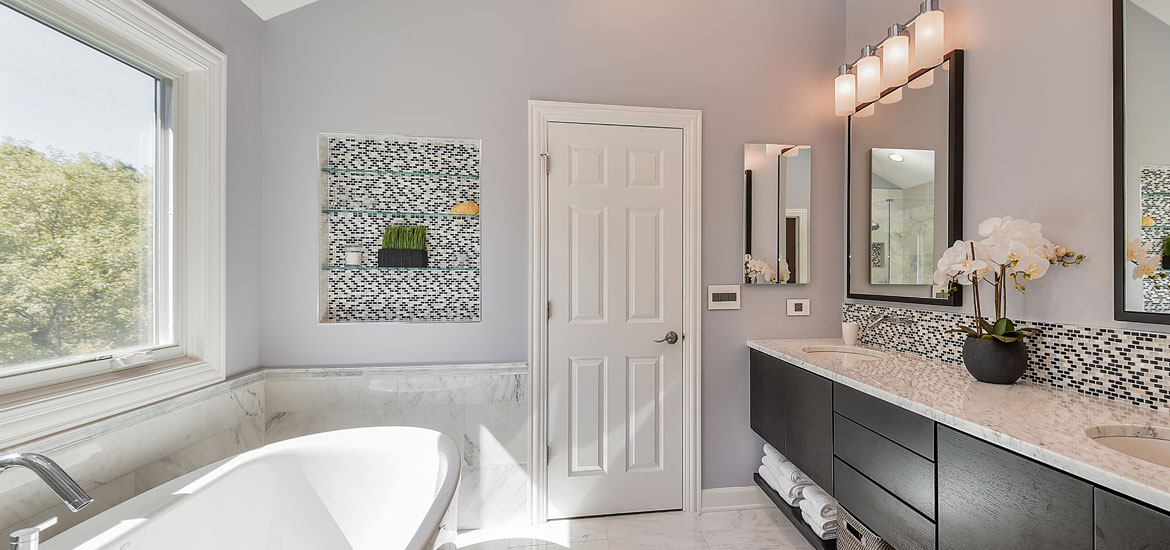 A custom bathroom is very much an extension of you. It reflects your style, it represents your tastes and it exudes your personality. Just stepping into it fills you with untold serenity and bliss.
When building a new home or undertaking a renovation, most homeowners resort to cookie cutter bathrooms. These bathrooms consist of ordinary designs that have no character of their own; soulless spaces that are created only for their practical use, while ignoring their effect on the mind and soul. This is not the kind of bathroom you want.
Yes, custom bathrooms require more time and work to design. Additionally, they will usually end up being more expensive than your traditional bathroom. But they are worth it. So scrap that boring bathroom design you had in mind and go for something you will love for years to come. We have some great ideas to get you started but first, a look at the benefits of a custom bathroom and a few tips to remember.
GRACEFUL BATH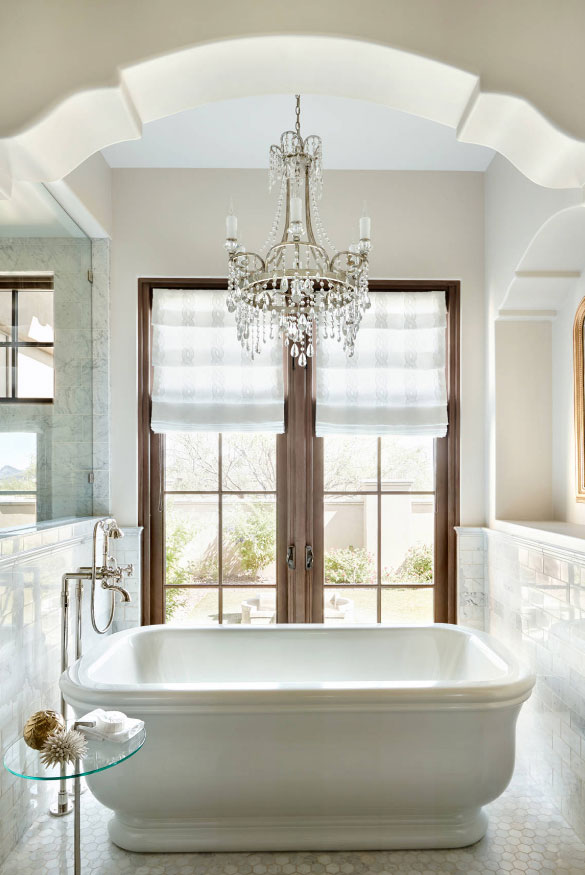 Elegant, Elegant, Elegant. Love the tub.
SIMPLY MODERN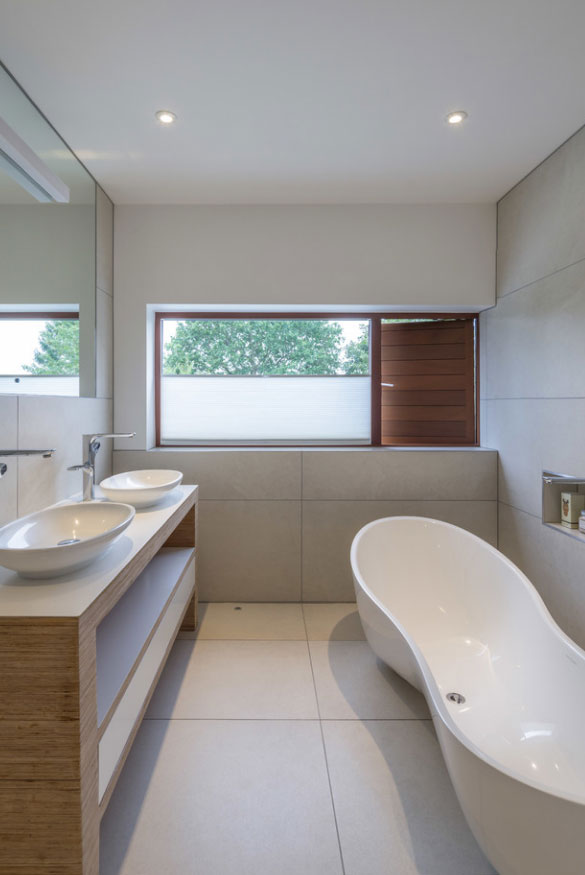 This custom bathroom is definitely clean and austere. The bathtub is definitely unconventional.
TROPICAL TUB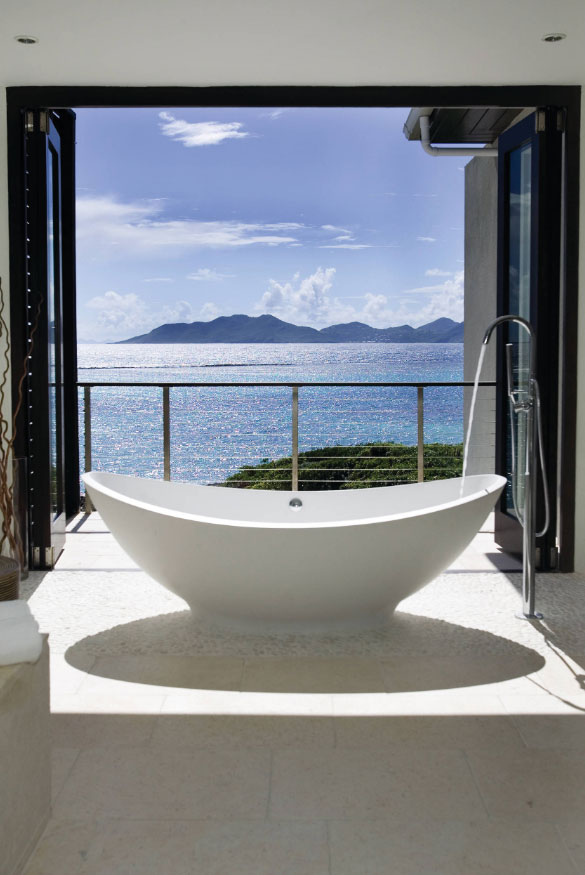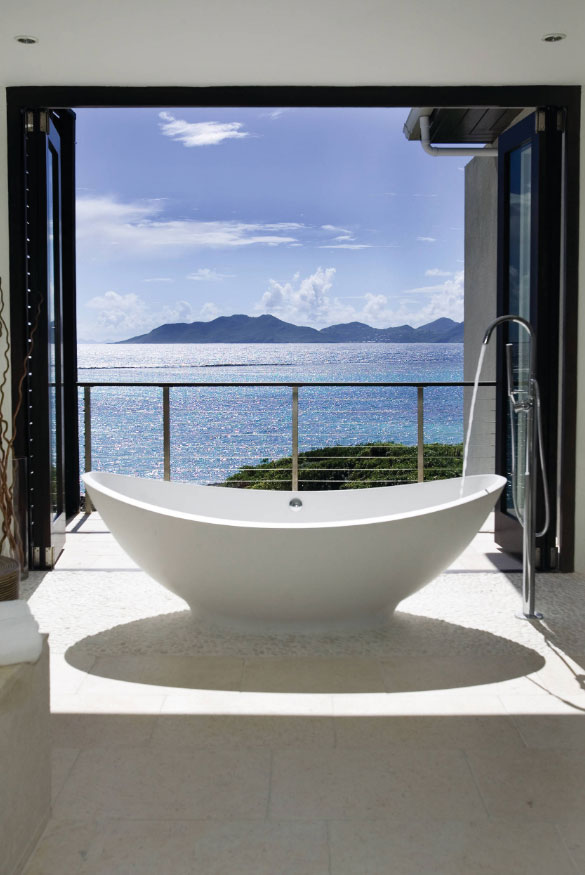 How can you beat that view?
NARROW BATH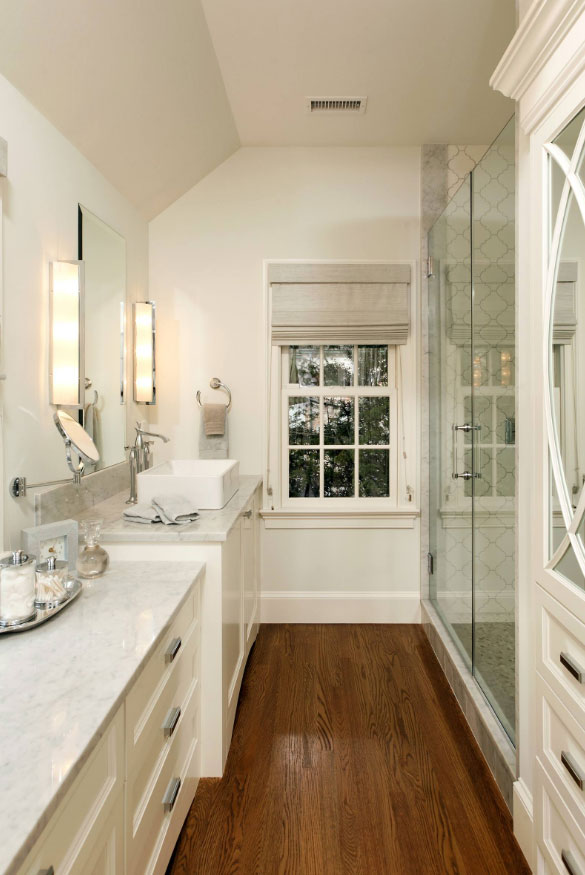 Great use of space. Love the sink and linen closet.
5 Steps to a Successful Bathroom Remodel
While our 33 inspired images can help give you some visual ideas, it can be difficult to pull the entire look together when you don't know how to properly prepare. We all wish it could be as easy as waving a magic wand and watching every new element fall into place, but unfortunately, it takes a lot of time, planning, and hard work to achieve the ideal look you want.
Did you know that bathrooms are the most popular rooms in the house to renovate, according to Forbes? It's a smart move when you are looking to invest in your future. Remodeling a new room can substantially increase the value of your home, ultimately giving you a great return if you want to make a profit. Plus, it never hurts to beautify your bathroom for the sake of your own enjoyment and relaxation!
But when you've never remodeled your bathroom before, it can be difficult to figure out what exactly to do first. Follow these 5 steps to start planning your remodeling project the right way.
EXQUISITE BATH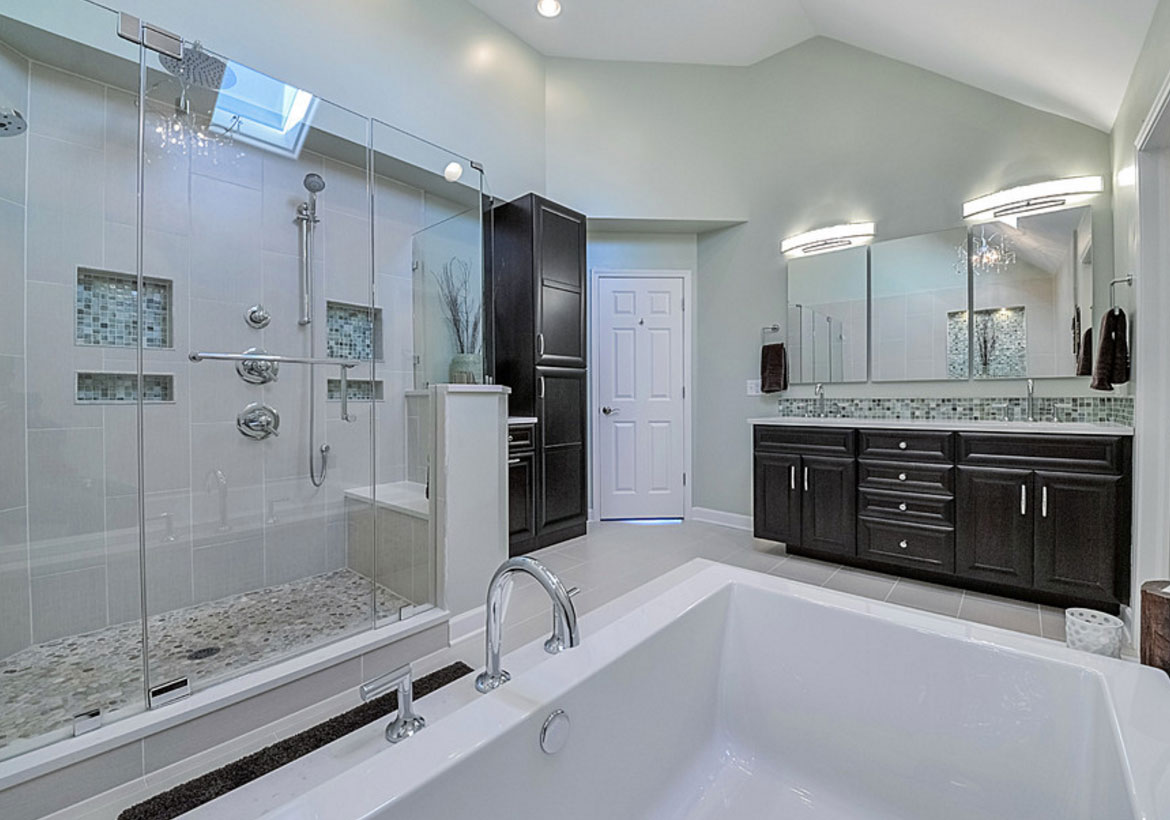 You've got everything you need in this pretty custom bathroom.
SANCTUARY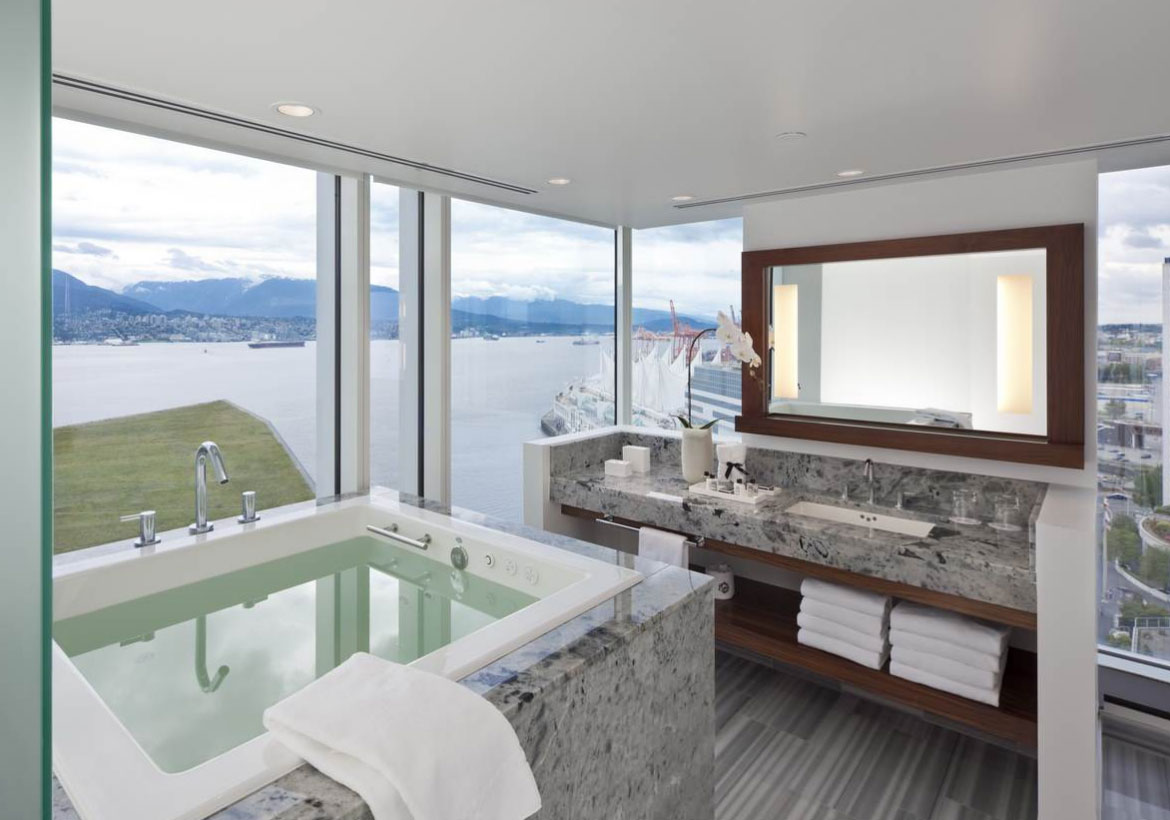 The flooring is Striato Olimpico marble and the countertop and tub surround are White Aphrodite granite in this custom bath. Gorgeous!
GENTLE GREEN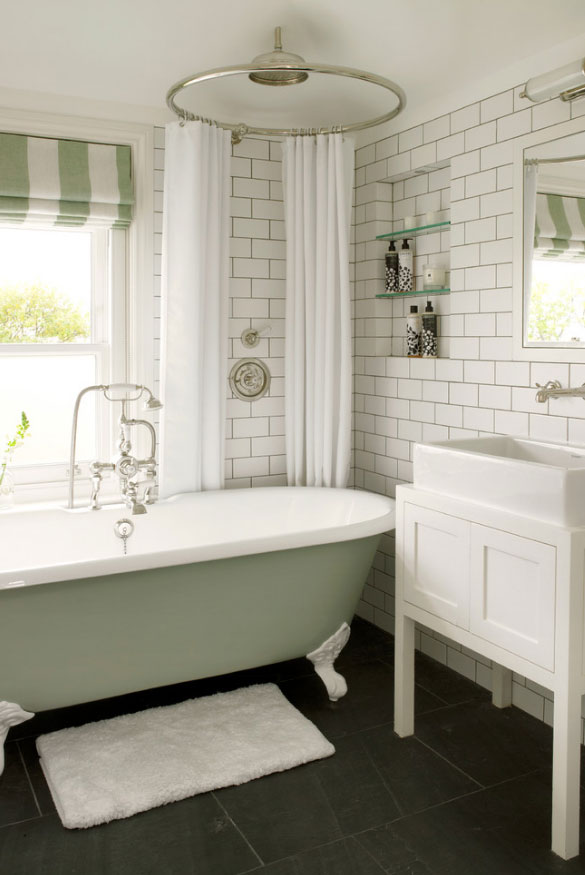 BARRIER FREE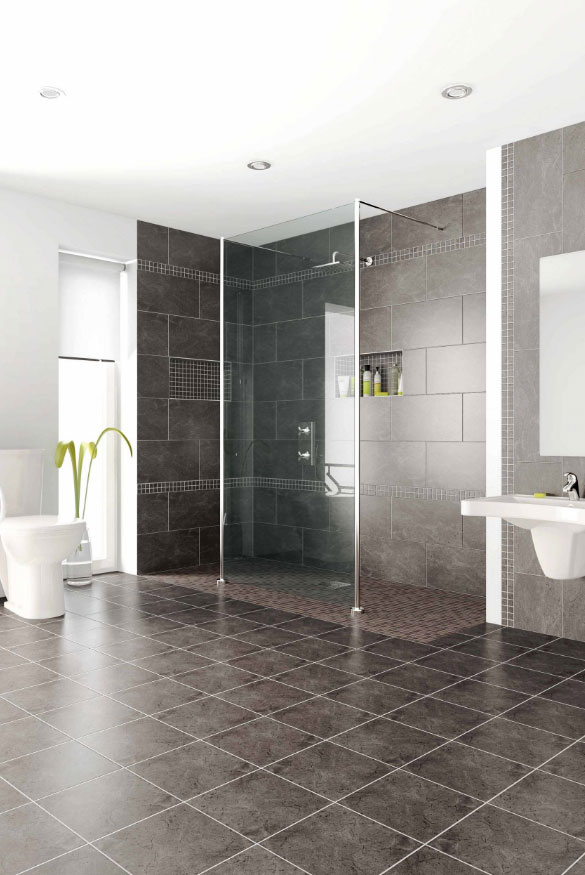 The open-concept space is a timeless style and one that can work well in a bathroom of any size. Not to mention there is great access to the shower with no lifting or stepping up required.
1.  Put Aside Money for the Unexpected
Planning your budget is a natural first step for any big project plans. But when factoring your budget, don't just add up the costs of your new materials and labor and call it a day. There are plenty of other expenses you'll need to consider as well. This is especially the case when it comes to unexpected expenses.
The worst feeling is when you are halfway through your remodeling project and you are suddenly hit with a surprise cost. Maybe you lifted up the sink to find a huge leak, and you'll need to call in the emergency plumbers. Or perhaps there is some mold you need to get rid of before your true remodeling plans can begin. All of this costs a little extra cash, and you'll be grateful to have some savings set aside for emergency situations like this.