Glendale Heights Kitchen, Bathroom and Basement Remodeling
Chicago Suburbs | Dupage County
GLENDALE HEIGHTS HOME REMODELING & RENOVATIONS
Sebring Design Build goes one step further when it comes to home remodeling in Glendale Heights, IL. With a great eye for details, we can deliver exactly what you expect from a contractor. Our mission is to provide unique home remodeling services that cannot be found anywhere else. From the basic remodeling scheme to the end design, our team offers full support in every single step of home remodeling.
Glendale Heights is the place where exceptional living has to be completed with exceptional homes. That is why our team offers remodeling services for kitchen, bathroom, and basement projects in this area.
GLENDALE HEIGHTS HOME REMODELING PROJECTS
Naperville IL Master Bath Remodel Project Photos
Bryan Sebring
2023-09-25T13:34:25-05:00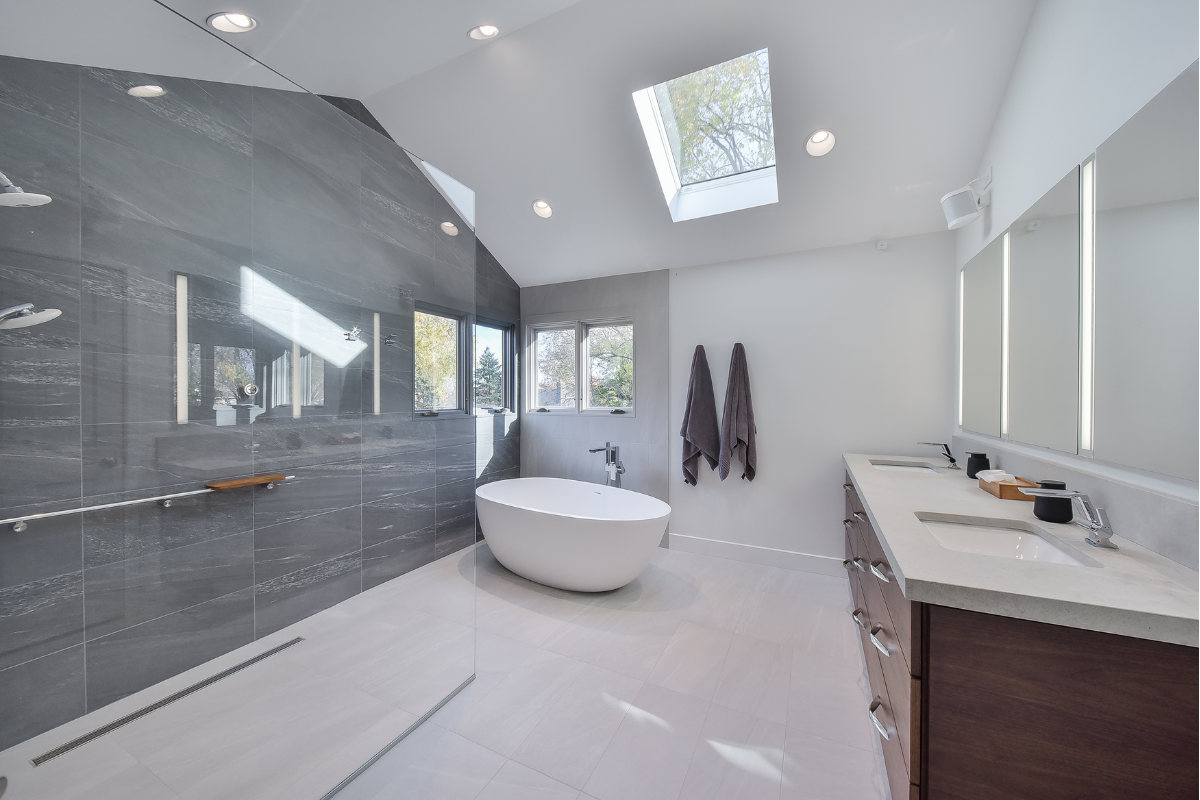 WHAT OUR CLIENTS IN GLENDALE HEIGHTS SAY ABOUT SEBRING
" As soon as I had a meeting with Bryan Sebring and he drew up an initial proposal, I knew I was done shopping for contractors. When you meet someone that you know you can trust implicitly to assist you with major decisions and send you to good suppliers, and whose staff you can trust in your house for 8 weeks without any homeowner supervision, your decision transcends price… "
" I would highly recommend Sebring! All those that were involved in my home remodel were both professional AND nice. Bryan provided all services that were expected and on some occasions went beyond with what was necessary just to make us happy. Thanks Sebring! "
" My experience with Sebring felt right from the start – I felt comfortable and at ease from the first meeting and throughout the entire project. The entire team was extremely friendly and professional and always helpful! They were prompt in answering questions and returning calls and very accommodating. They were clean and courteous and respectful, which I truly appreciated. I would definitely recommend using Sebring!! "
" We used Sebring to remodel our bathroom. They were very professional and the end result is just beautiful! Everyone was prompt, courteous and very skilled. The price was very fair. Justin, in particular, went out of his way to make sure everything was perfect! I highly recommend Sebring! "
GLENDALE HEIGHTS KITCHEN REMODELING AND DESIGN
We use our great expertise to make priorities when it comes to kitchen remodeling. Our team is trained to see what would fit best in your kitchen without unnecessary details. In our process, we maintain quality and reliability that changes the way you see your space. The end result is a kitchen with great characteristics that serve the right purpose.
Ideas From Our Experts
At Sebring Design Build , our team of professionals ensures that all your ideas and needs become incorporated into the design you want your kitchen to become. All you need to do is to give us an idea of what you want and we can show you how we can accomplish this.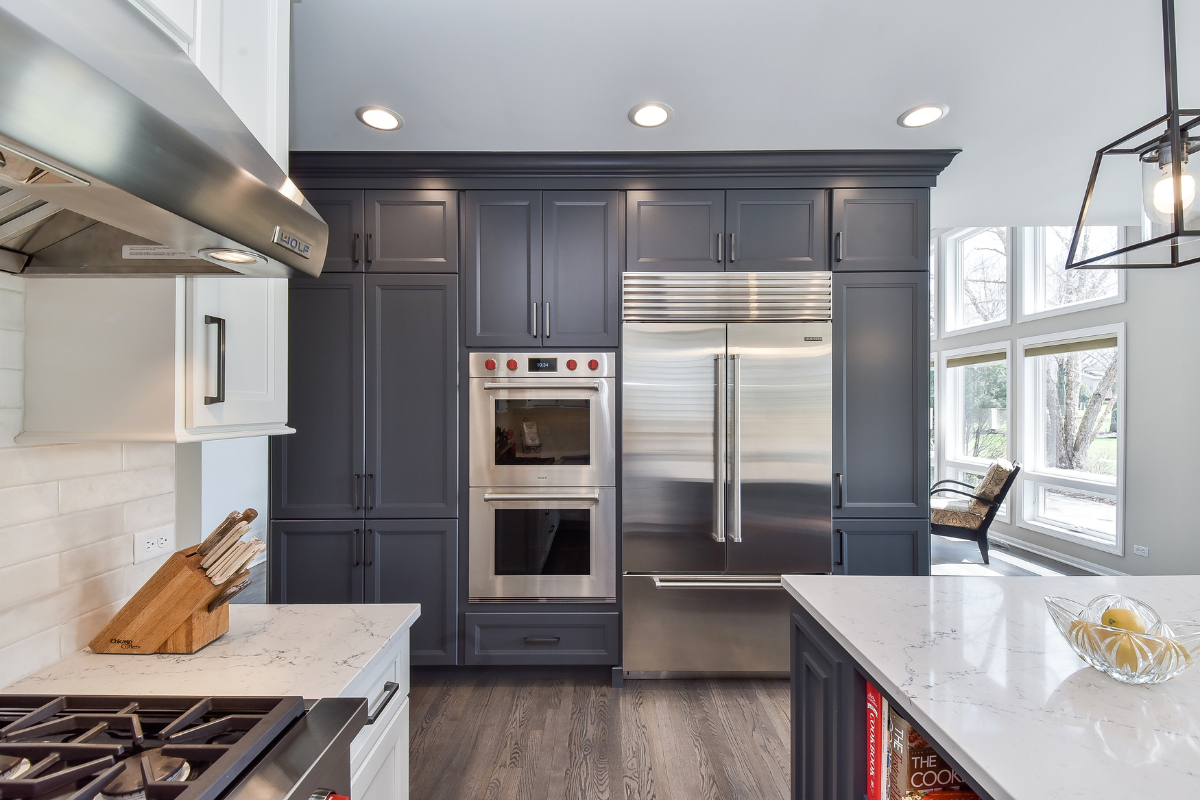 When you call our team, we are ready to listen to your wishes. The right implementation of your ideas is what makes our job complete. In times of so many different design options, we apply the one that resonates with your aesthetic senses. With the right colors, materials, and design options, we can transform your kitchen entirely.
Your kitchen can be falling apart with broken cabinets, peeling counters, cracked tiles, obsolete appliances of missing doors. These do not inspire family celebrations or gourmet cooking. Deteriorating kitchens need a remodel before they become completely obsolete. From floors to ceilings, it can be a huge job to DIY. Calling a professional to give you insight and to tackle the huge job breezily is where we come in.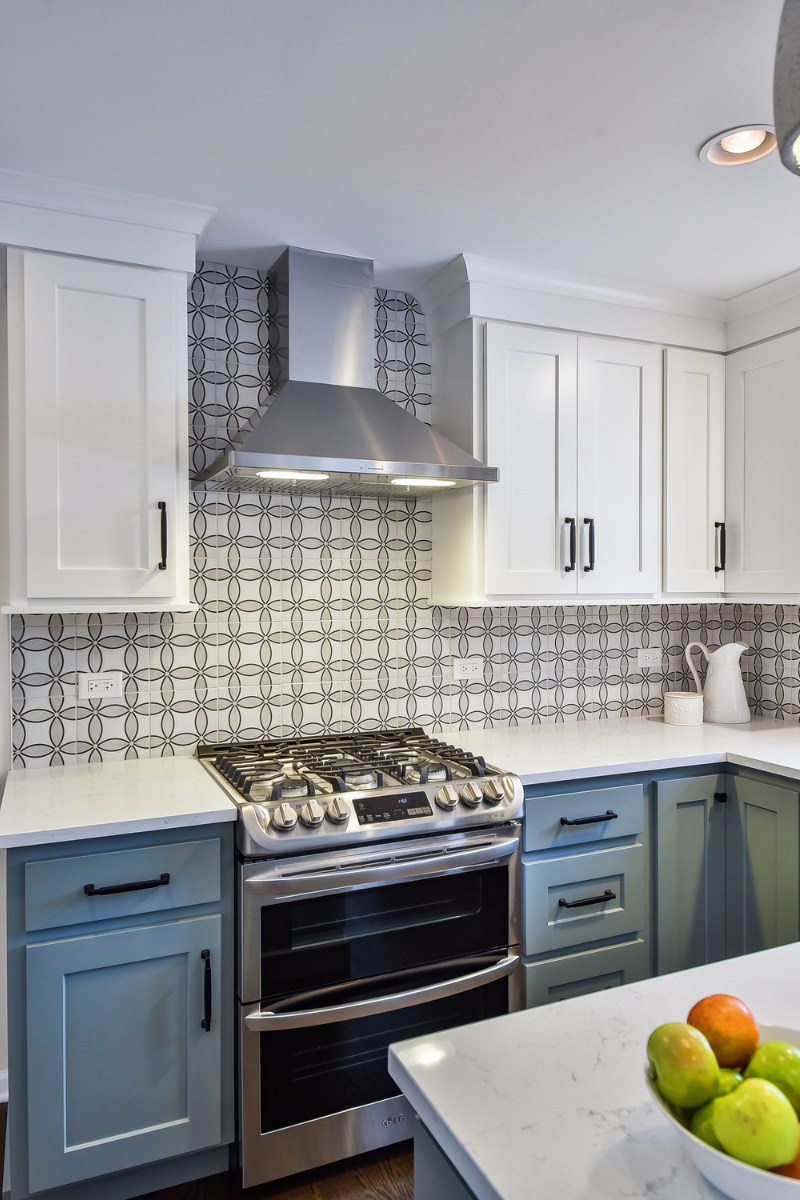 No design detail is too small, and no customer request is glanced over, when homeowners choose our team at Sebring for their home remodeling needs in Glendale Heights, IL. We make it a top priority to ensure you are satisfied with the outcome, but also with the entire process of hiring our team to remodel your home. Give us a call today to learn about our home remodeling, our project managers, construction team, designers, and have us do a walk through with you.
WHY HIRE SEBRING TO REMODEL YOUR KITCHEN IN GLENDALE HEIGHTS
In situations when you want to completely transform your kitchen, call our Sebring Design team. We will redesign your kitchen in a way that complements your daily activities in this part of your home. Make your kitchen completely outstanding and discover the solutions that improve your lifestyle. Sebring Design Build is the team that can change your habits for better in your kitchen—the most important part of your beloved home.
GLENDALE HEIGHTS BATHROOM REMODELING AND DESIGN
The bathroom is the ultimate place in our home because we use it the first hour in the morning when we wake up and last moment before we go to bed. It's the space with soul and it should be the place of our daily routine. What to do to improve this essentially important room? New floor tiles, countertops, or a new bathtub could be the right solution. We provide our clients with numerous ideas that can be applied in bathroom remodeling.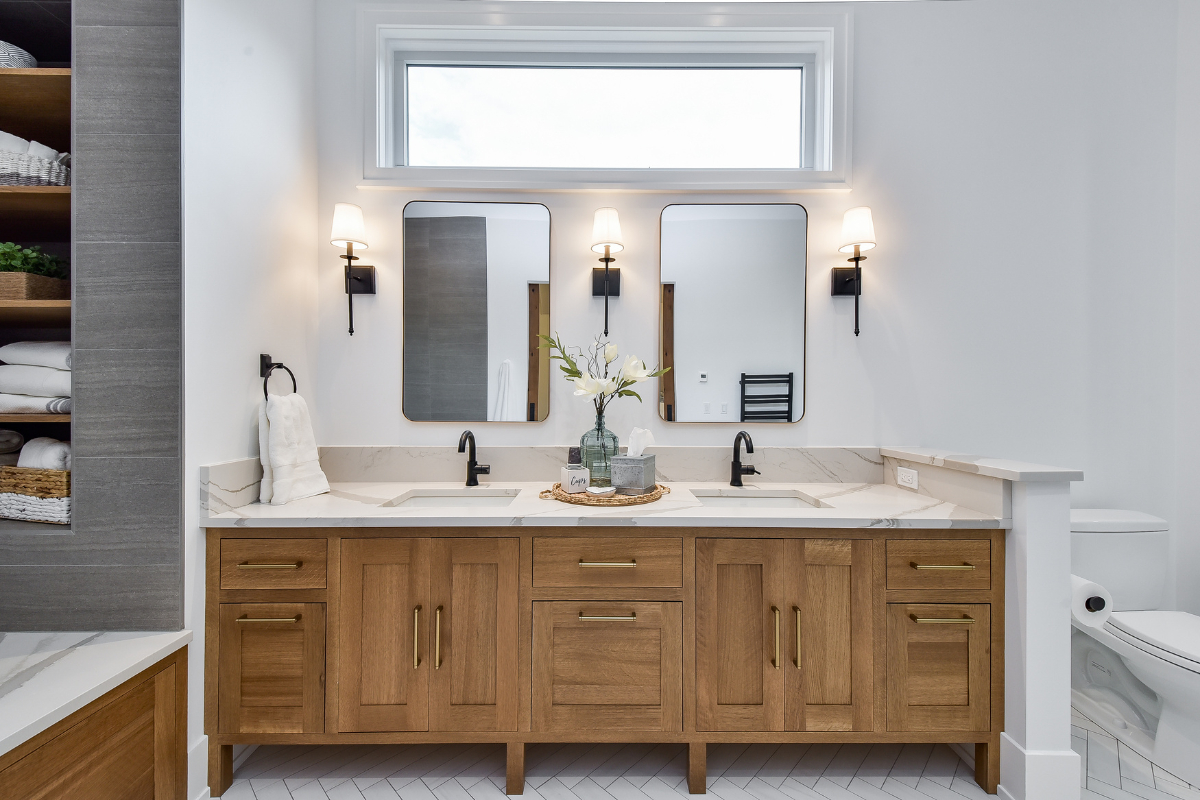 CALL US TODAY TO BEGIN YOUR BATHROOM RENOVATION
Our bathroom remodeling process focuses on communication. We discuss the work with the homeowner, communicate any concerns with spacing, potential issues with plumbing, and workout the best approach to bring your dream bathroom to life. We focus on bringing updated styles to the forefront of the space, while maintaining the elegant charm you want to maintain throughout your home. Utilizing our design software, we can incorporate different backdrops, designs, colors, and finishes, to help you decide upon the final appearance of your bathroom, before we ever begin with the remodeling project.
IDEAS FOR YOUR BATHROOM REMODEL IN GLENDALE HEIGHTS
Flooring tiles are usually the most important part of bathroom remodeling. The style, structure, and colors of tiles decide the tone and set the atmosphere in your bathroom. When choosing the tiles, you should also focus on practical matters. Water drops, scratches, and damages can affect the quality of tiles, but the right selection of materials can prevent all these issues. We help you decide which tile selection would be the best for your bathroom.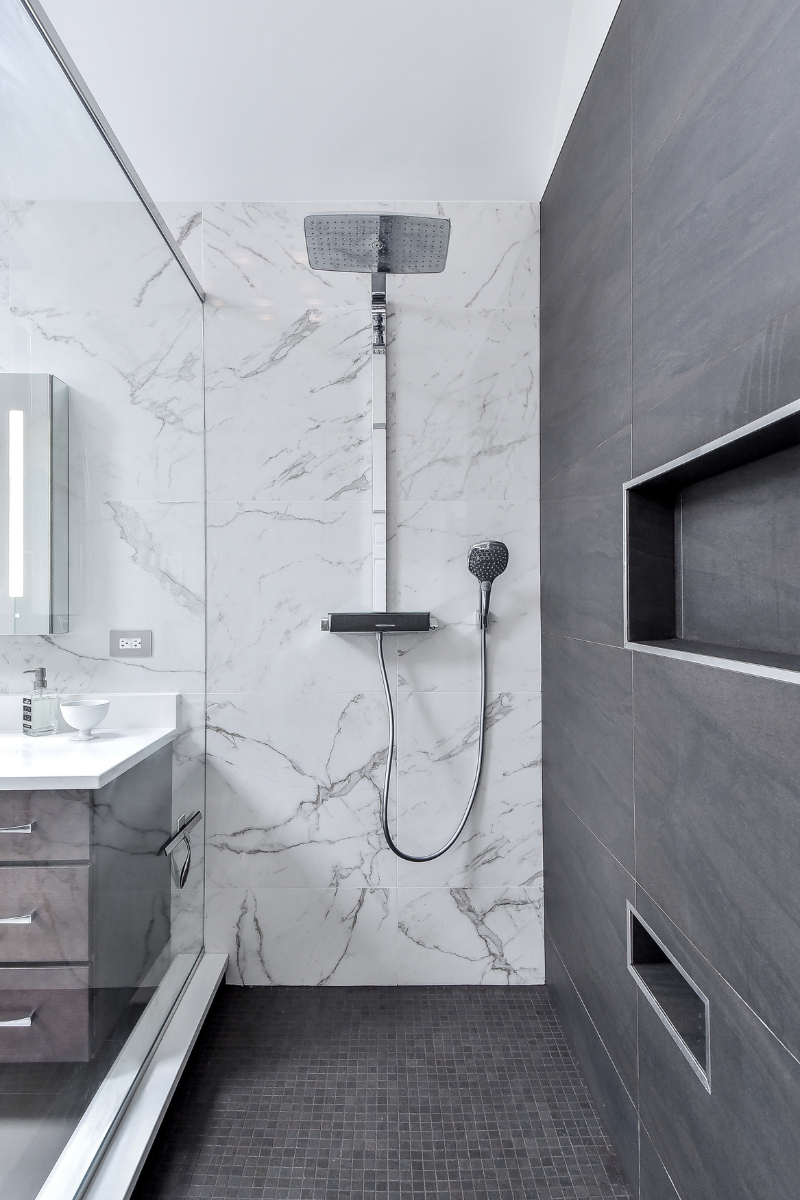 GLENDALE HEIGHTS BASEMENT FINISHING & REMODELING
Have you ever dreamed that your basement could become a media room with sound and lighting? We make this dream possible. Our Sebring Design team is experienced in basement remodeling of all kinds. From media rooms to home theaters and children playrooms, your basement can become a completely different place. We apply the most reliable installation techniques that change the way you use your basement.
WHAT DO YOU HAVE IN MIND FOR DESIGN?
Our creation is what makes the basement different. Special entertainment areas can be complemented with TV sets, outlets, and accessories that will improve your space for the better. If you are a fan of interesting colors and materials, we provide numerous color schemes that add a special beauty to the place. The integration of the right elements is what changes the space, and that is why our assistance is always a huge help.
Basement remodeling in Glendale Heights requires our special attention. Our clients are people who want to explore new ways of living, and we provide them with options. You can finally choose how to select the elements in this room. If you are one of those who want an extra living room, there is always a good solution. An extra bed with electrical outlets and the right lighting can completely change the way you see your basement. Your out-of-the-town guests will certainly enjoy this transformation.
CONSTRUCTION PROJECT MANAGEMENT
Our project management team will assist you from demolition to final inspections. And our online construction management software will help stay organized thoughout the entire project. All communication including: material selection choices, change orders, construction schedule, all questions & all answers are neatly organized so no detail gets forgotten.
If you are looking for a home addition contractor that can make the process of adding a home addition more enjoyable, then contact us to discuss your project. Or if you need help in finding the right contractor, download our free E-book: Remodeling 101.