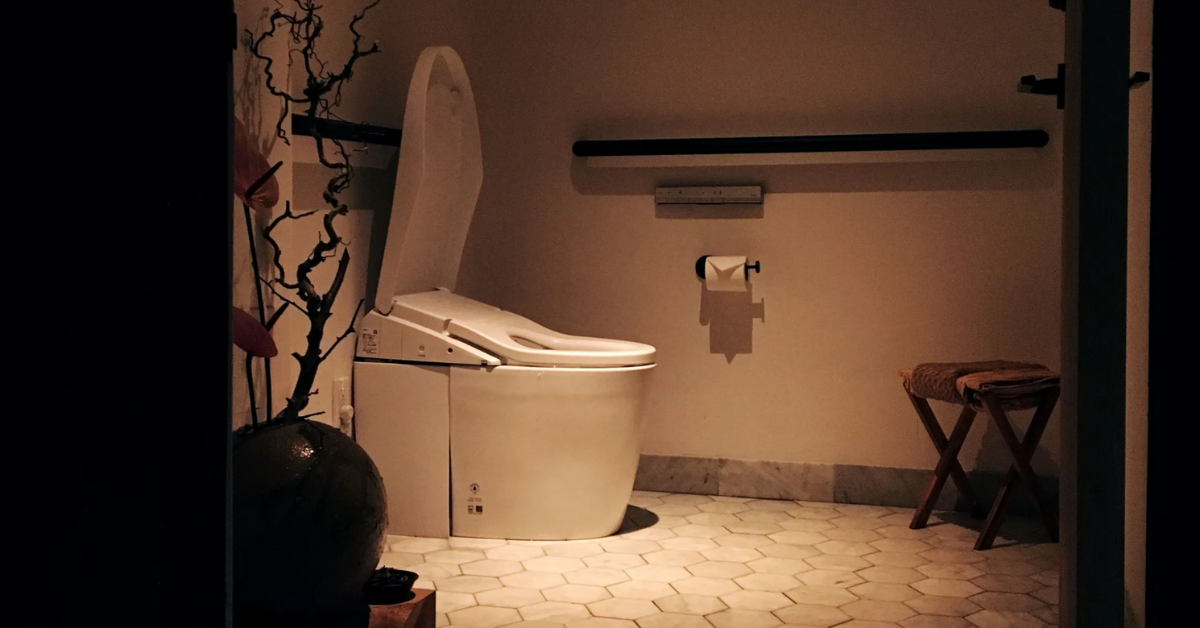 There's been a lot of recent talk about the Toto Washlet Toilet and the strides it's making in the smart home tech industry. We've installed this toilet in our customers' homes quite a few times, and we feel it is worthy of a closer look.
The New C Series
TOTO is pleased to introduce the C2 and C5 TOTO Washlets, the next generation of the C series. The C2 and C5 washlets from worldwide bidet pioneer TOTO are new and upgraded versions of the famous C100 and C200 washlets. They have more modern looks and a few new functions than the previous version. Let's have a closer look!
Design:
The TOTO C2 and C5 WASHLETS' new, thinner shape produces a sleeker, more modern design. The older c100 and c200 models are substantially larger, standing nearly 7.5″ tall at the back. In comparison, the C2 and C5 are only 5.75″ tall in the back.
The C2 washlet has a redesigned side panel for improved usage and control. Also, the major function buttons are at the front, with large, easy-to-read buttons. The readability has improved over the previous C100 side panel. The temperature, deodorizer, energy savings, and other settings are located at the back of the side panel.
The C5 washlet comes with a wall-mountable, dual-sided wireless remote control resembling the design of the higher-end K and S series washlets. It is thinner and has greater contrast buttons for better readability than the preceding C200 remote. The fundamental wash actions, dryer, nozzle adjustments, and user preset buttons are located on the front of the remote. You can change the seat, water, air temperatures, automatic nozzle cleaning, and other fine-tuning options on the back.
The water supply hose and electricity cord are located on the left side of the seats. A deodorizer vent and the seat's fast release tab can be found on the right.
The seat & lid are slow closing to prevent smashes. Simply pushing them forward will cause them to close softly on their own.
Functionality:
Adopting TOTO's EWATER+ technology is the most significant functional difference between the earlier C100 and C200 models and the new C2 and C5. TOTO's EWATER+ function electrolyzes ordinary tap water, transforming it into a disinfecting cleansing agent capable of sanitizing without the need for chemicals.
While prior versions lacked this feature, the C2 and C5 now disinfect the spray nozzle between uses with Ewater+ electrolyzed water.
Both new versions have a PRE-MIST function that sprays the toilet bowl with a fine mist before each use, which aids in the cleanliness of the toilet bowl.
Warm water, warm air dryer, oscillating nozzle, pulsating nozzle, environmental mode, nozzle sterilization, and automatic air deodorizer are all included in the C2, and C5 WASHLETS are all of the previous generation's wonderful features.
Its warm water supply is limited, but the spray never becomes fully cold.
The new C2 and C5 washlets are welcome additions to TOTO's renowned C series line. They add some practicality while also bringing the appearance up to par with current bidet seats.
TOTO Washlet Toilet S550e
The new Toto Washlet Toilet S550e is different from its counterparts, as it offers brand new automatic features to make the flushing and cleaning process much easier. It's one of the first hands-off toilet experiences offered on the market today, and there's a whole line of Vespin products to speak to their popularity.
This two-piece toilet comes with a number of unique components and a variety of settings that can help you keep your bathroom clean just the way you like it. With patented technologies and designs, it is something new that has never been offered before. We thought you might want to discover some of the reasons why customers are loving it so much.
Product Specifications:
Dimensions: 20.8″ L x 15.3″ W x 3.9″ D
Weight: 13.5 pounds
Batteries: 1 AA batteries required
Size: Elongated
Color: Cotton White
Features: Heated, Bidet SeatRemote Control, Batteries, T-Connector, Instructions, & Installation Hardware
A breakdown of the specifics of the popular S550e model, along with a comparison to other Vespin models and competing brands will show some of the subtle differences between the smart toilet market options. This Toto Washlet review is meant to help you decide whether or not you wish to install this smart technology in your bathroom during one of your remodeling projects.
What is a Smart Toilet Seat?
A smart toilet seat uses a combination of sensors and wireless technology to automatically flush and clean the toilet bowl for you. Some brands and models, such as the Toto Washlet Toilet S550e, even come with such advanced functions as opening and closing the lid for you. Toto smart toilets, in particular, are equipped with Tornado Flush Technology, which uses a water siphoning process to flush and clean the toilet more quickly.
Smart toilet seats are designed to bring cutting-edge advancements to your bathroom, operating on a new standard of cleanliness. Customers have really been enjoying the way the new Washlet toilet by Toto has been able to minimize manual cleaning efforts while maximizing the level of sanitation on a consistent basis.
What is Vespin?
Vespin, or VespinⓇ, is a brand developed by Toto, which showcases a line of smart toilets that are built for budget and convenience. Most models, such as Toto Washlet S550e and the Toto Washlet S550e, come as a "two-piece" design, which offers more versatility plus some advanced features. Vespin toilets are made with an elongated toilet bowl shape, with a seat height that works well for everyone.
One of the most popular features of Vespin toilets includes the ability to match seat height for all shapes and sizes of people. Children and adults alike can find a comfortable position to sit that won't cause stress on the body. Plus, it flushes for you, making potty training for your little ones an easy task!
Specifications and Features of the Toto Washlet Toilet S550e
This model has been receiving great reviews from customers and online shoppers alike. It is worthy of a product highlight due to its success on the market. There are plenty of new and exciting features that the S550e brings that helps it surpass its counterparts and other comparable brand names.
Read below for a list of specifications, features, and bonus details about the S550e.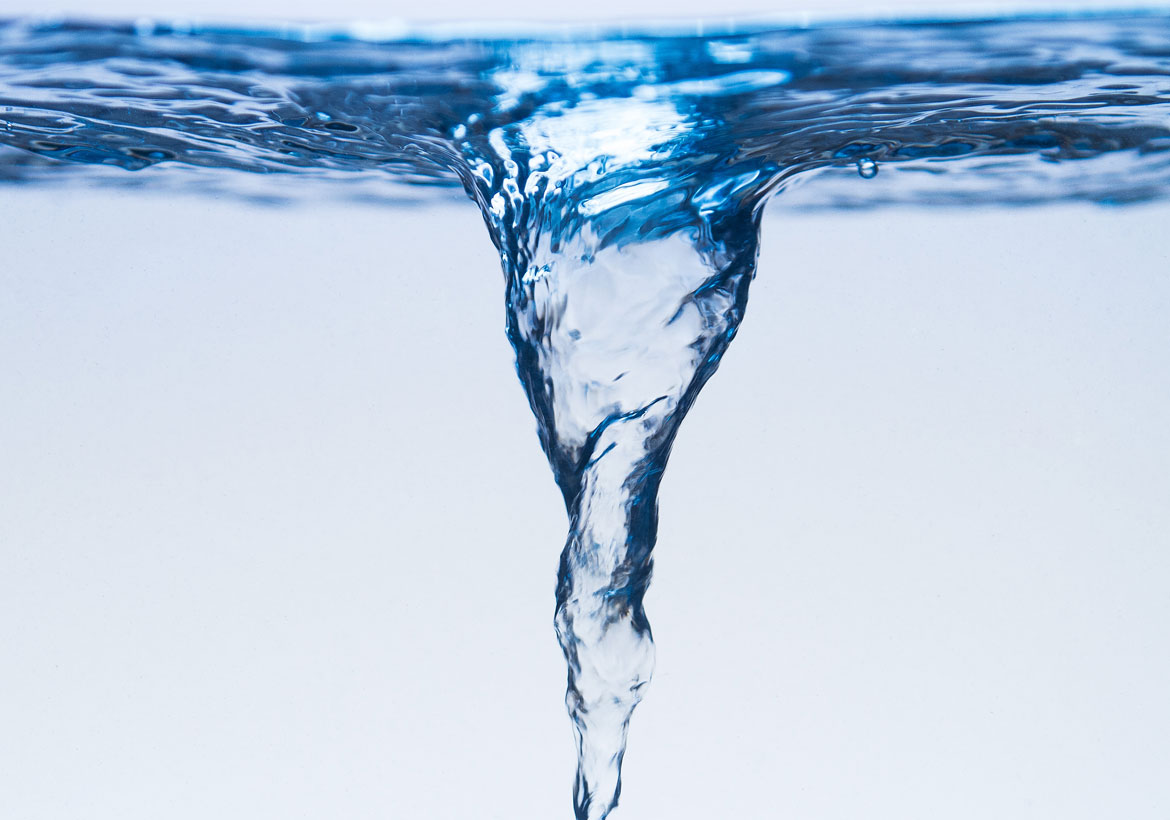 Special Features:
CeFiONtect: A patented feature presented by Toto which applies a smooth, comfortable glaze to the toilet bowl. This is scientifically designed to prevent debris, particles, or dust from adhering to any of your ceramic surfaces in your toilet. It will keep your toilet cleaner for longer than a traditional toilet would.
Two Piece Design: This two-piece toilet features a toilet lid and a flushing system, which can be installed to work in tandem with your modern bathroom style. The advanced technologies allow you to control the opening and closing of the lid as well as the highly efficient automatic cleaning system.
Tornado Flush: This uses two separate nozzles which create a powerful vacuum for your water when you flush. It automatically rinses out waste from your toilet bowl while using less water than a traditional toilet. Not only does this save time, but it saves water as well.
eWater: A special kind of electrolyzed water which quickly disinfects and revitalizes your toilet bowl. This is the same kind of water used to disinfect food preparation products and cleaning supplies. It will pre-mist the bowl, wetting it before and after use. Each flush of the Toto toilet will mist the bowl with this special water again. This eliminates the need for chemically-toxic cleaning products.
Skirted Design: This design makes it easier for you to clean the toilet. It is a seamless and smooth shape from bowl to floor, without the traditional grooves and spaces that make it difficult to clean. Plus, it adds a touch of elegance to the style of your bathroom. It's a great choice for a bathroom remodeling project.
ADA Compliant: The Toto Washlet Toilet S550e is compliant with the American Disability Act, which serves as a set of design codes to help people with disabilities. Each Toto toilet is completely accessible by those with different physical and developmental disabilities, helping them to have an easier time when they go to the bathroom.
Additional Certifications:
This Toto model meets or exceeds all of the following standards and codes:
ASME A112.19.2
CSA B45.1
EPA WaterSense
IAPMO(cUPC)
Legislative Compliance in California, AB715
Los Angeles Water Efficiency Ordinance
WaterSense: A new eco-friendly campaign that serves as a partnership between Toto and the U.S. Environmental Protection Agency. This promotes the effort to produce more efficient and less consuming products. For example, the Tornado Flush and eWater components that are added to the new Washlet series are both advanced processes and technologies that clean the toilet better while also using less harmful products.
Toto Washlet Comparison
There are differences between the different types of Toto Washlet Toilet models. We'll briefly highlight some of the main distinguishments between the S350E and some of its peers on the market. All Toto Washlet brands are created by Toto and fall under the Vespin or Vespin II Washlet model categories.
Comparison with the Toto Washlet Toilet C100
One of the first in the line of smart toilets, the Toto Washlet Toilet C100 is a great one-piece toilet that comes with a remote attached to the side. It features an elongated design, making it easier for people of all shapes and sizes to be more comfortable while they sit. In fact, it can be programmed to deodorize and automatically clean the system whenever you want.
Features:
Premist™, a misting component that sanitizes and cleans the bowl before and after you flush.
Streamlined design, making it easier to clean the sides of the toilet.
Adjustable temperature and water volume
Air deodorizer
Oscillating spray, for a more thorough clean each and every time
Comparison to S550e:
While the C100 can also be programmed with a variety of automatic features and settings, the S350E includes more advanced and diverse features. For example, the C100 does not come with the WaterSense, eWater, or Tornado Flush components.
The C100 comes in a one-piece design, while the S550e is a two-piece design for more bowl adjustment.
The C100 is cheaper than the S550e.
Comparison with the Toto Washlet Toilet C200
Moving one step further from the C100, the Toto Washlet Toilet C200 features a lot of similar components to both the C100 and the S350E. The C200 model differs from the C100 mostly within its specification and parts.
Features:
Side remote, rather than the attached remote arm on the C100
Warm air drying options
Heated seat, similar to the heated options available with the C100
Elongated design, making it easy for anyone to sit
Premist™, the oscillating mist spray before and after the flush
Comparison to S550e:
There is adjustable temperature of the water, much like the S550e
You can adjust the volume of the flush and other automatic components as well, setting it apart from the C100 while still being comparable to the S550e
There is no Tornado Flush or eWater option on this model
This is more elongated than the S550e
It is a more affordable option than the S550e, but more expensive than the C100
Comparison with the Toto Washlet Toilet S300E
The S-class Washlet Toto series features a few more benefits than the C-class, though all Toto Washlet toilets are viable and reliable options. The main difference between the Toto Washlet Toilet S550e and the S350E is in the design and specification.
Features:
5 different Washlet cleansing settings
eWater technology, which works to clean more effectively while using less water
Digital remote control, which can be accessed remotely or through the handy arm stand with backlighting for easy display
SoftClose Seat, which is a quiet and smooth way to close your lid after you are done
Self-cleaning wand, which will automatically use water to clean your bowl every time you tell it to
Comparison to S550e:
This toilet comes with 2 personal user memory settings, which will remember your commands when you use the bathroom. This is not a feature that is equipped with the S550e
There is a compact and slim design, making it smaller than the 350E but just as smooth and accessible.
There is an air deodorizing system, but not the Tornado Flush or WaterSense features that the 350E comes with.
The price is comparable to the 350E.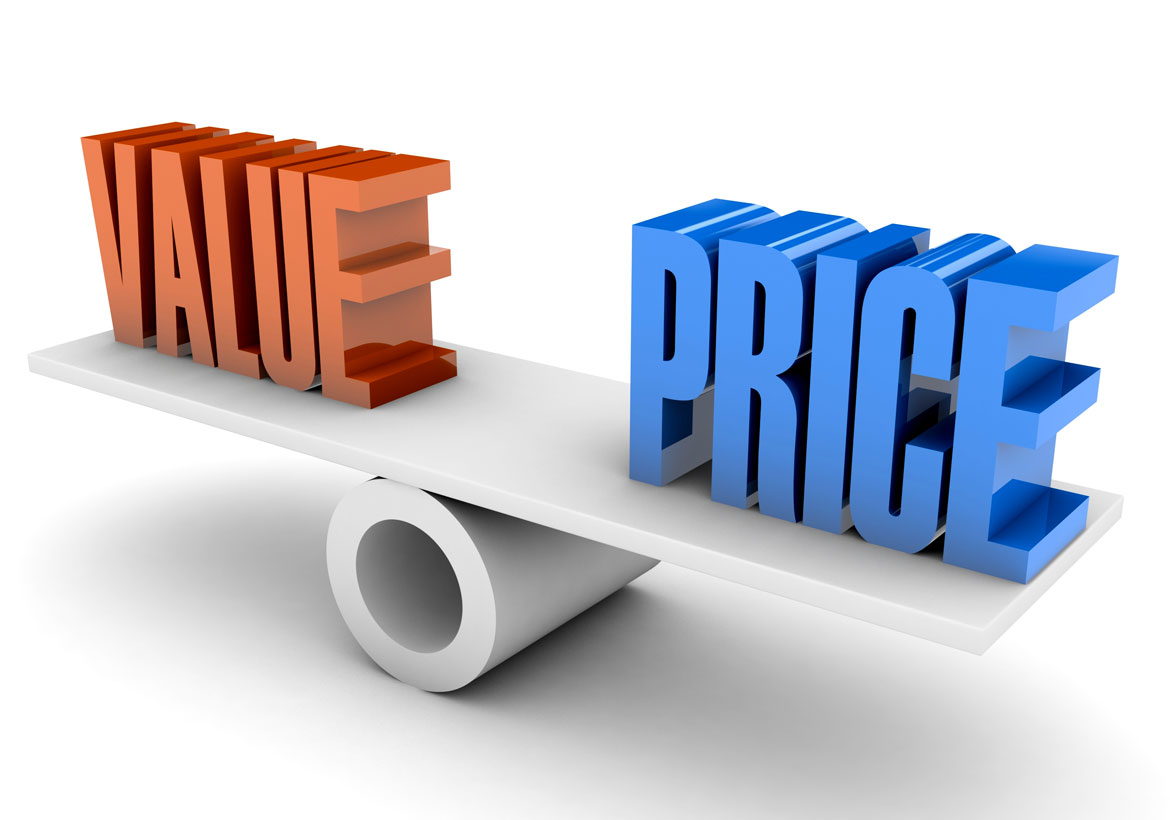 Comparison to Other Smart Toilet Seat Brands
There are several viable competitors on the market when it comes to your selection of smart toilet seats. While the Toto Washlet Toilet S5503 is often preferred by customers and homeowners who are remodeling their bathrooms, there are certainly other products that are recommended and good for all-around use as well. Below, we'll take a quick look at some of the other choices that can be presented to you when you're working on a bathroom design project.
Related: 33 Custom Bathrooms to Inspire Your Own Bath Remodel
Japanese Smart Toilets
Did you know that the Toto Washlet S550e is actually a Japanese smart toilet design? This makes it one of the first of its kind, and a premium choice on the emerging smart toilet market.
This toilet has been referred to as the "Incredible Japanese Wonder Toilet", and it has definitely earned its namesake. In fact, these toilets were designed so that the rest of the world could experience the advanced technologies that have been developing in Japan for years. Toto and the Washlet brand are passionate about delivering first-class products with evolving features to make going to the bathroom a lot easier.
Ove Smart Toilet
There is an extensive line of Ove Smart Toilet designs that are hitting the wholesale market as well as some retail stores. They can be commonly found at Costco or on Amazon under a wide range of prices.
What makes Ove Smart Toilets unique? They come with a lot of the essential features that you'll find in the Toto Washlet Toilet S350E, as well as some new components like LED night lighting and warm water.
When compared to the Toto Washlet series, the Ove Smart Toilets may seem to be a bit basic – but "basic" is an overstatement in the world of smart toilets. It is still an advanced piece of technology that can help to remodel your home with a number of remote-accessed features and automatic flushing capabilities to make your bathroom experience a lot more convenient.
Kohler Intelligent Toilets
Kohler is a reliable industry name that has been around for many successful years. The brand has excelled in the areas of kitchen appliances and bathroom designs. No less is true for the smart toilet niche. Kohler was one of the first big-name brands to enter the smart appliance industry, and their smart toilets, which they have dubbed "Intelligent Toilets and Cleansing Seats", certainly bring a new level of sophistication to the table.
This smart toilet brand features all of the commodities of a smart toilet, including:
Night lights
Cleansing Seat patented technology
Warm water and heated seat options
A remote control
Automatic flushing
Customizable amenities
Self-cleaning wand
Adjustable positioning
The Kohler intelligent toilets are certainly comparable to the Toto Washlet Toilet series, as both brands bring an elegance to these new, intelligent devices. When it comes to affordability, the Toto series has Kohler beat, but both are great choices when you're looking for a big bathroom upgrade.
Buy Smart for a Long-Lasting Toilet!
There's a reason our past clients have loved the Toto Washlet Toilet S550e. The elongated design, smooth skirted build, and adjustable seats make it easy to clean and be comfortable at once. The automatic flushing and lid-closing features make it so that your toilet experience can be a completely hands-free one.
Never before has the toilet market experienced this level of sanitation and cleanliness. With patented features like the Tornado Flush, eWater, WaterSense, and CeFiONtect, you can discover new and better ways to clean your toilet efficiently. From the type of water used, to the lack of harmful chemicals extruded during the cleaning process, these toilets are not only smart, but eco-friendly as well.
Buying smart toilets can guarantee a long-lasting appliance in your home. The way people go to the bathroom is evolving, and these toilets are a great appliance to add to the new 'smart technology' lineup.
If you are interested in learning more about Toto products, you can find a long list of Toto Washlet brands on Amazon, as well as with part of our redesign and remodeling packages.
Other Great Articles to Read: