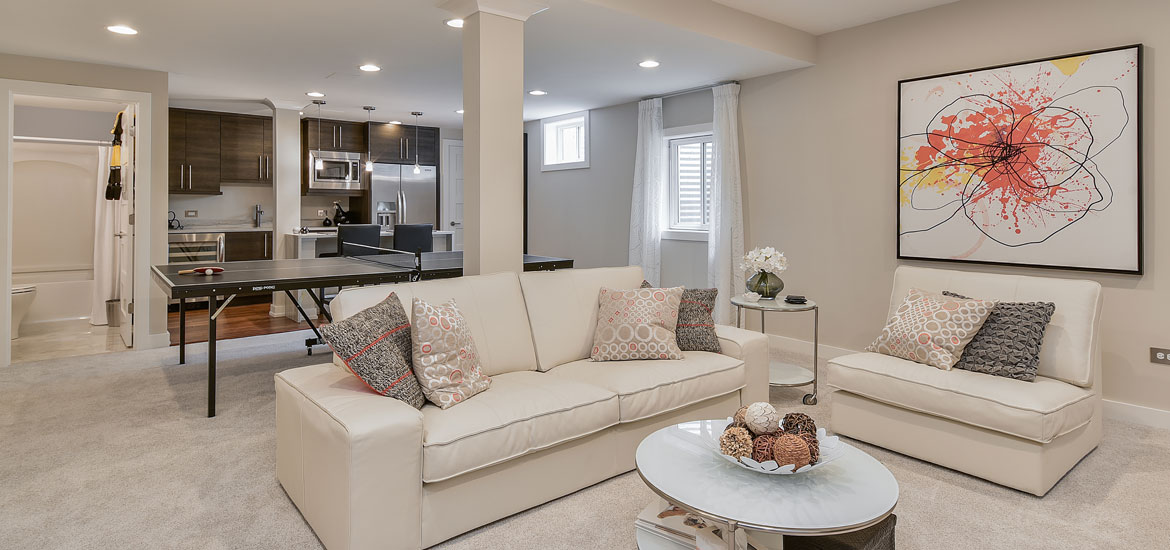 There is no shortage of modern basement ideas to borrow from. Unused basements tend to get filled with every old and unwanted item in the house from worn out furniture to childhood memorabilia. Unfortunately, this is letting precious square footage go to waste. The basement is a perfect space that could be transformed into a warm and welcoming area for your family and friends to enjoy.
A basement redesign, though time-consuming and cost-intensive, not only adds to your living space, it can also increase the value of your home. Additionally, it allows you to explore ideas that you often can't apply to your main living space.
You could set up a game room or play area for the kids, theater room for family and guests, a wet bar or even an extra bedroom to host visitors. You'll find plenty of wonderful ideas in this blog!
BOOKS & MUSIC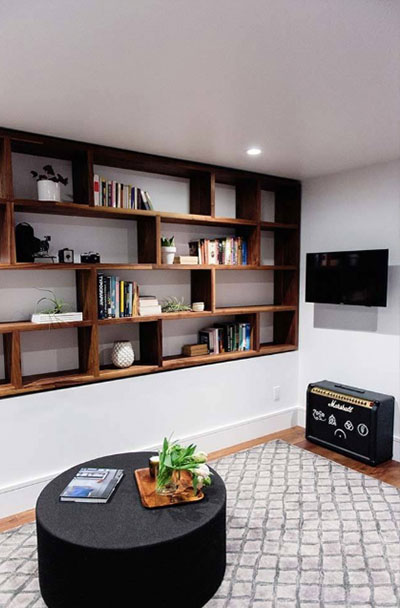 Basements aren't only for pool tables and wine bar. If you love books and music, you will love this idea.
ARTISTIC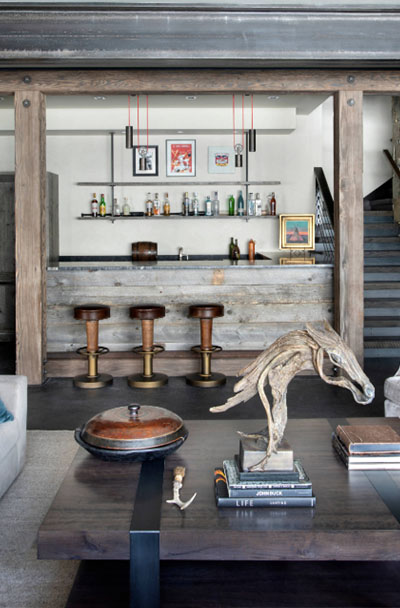 We love the textures and intricate details of this modern basement.
STONE WALLS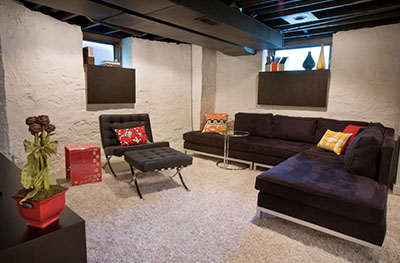 Renovated stone walls with cement parging and waterproofing.
MEDIA ROOM
Sleek entertainment at the comforts of your own home.
A Balance of Functionality and Aesthetics
A big focus of contemporary basement designs is cost control. The basement is a relatively big space and renovating it will not be cheap. Usually homeowners don't want to spend too much on a space that they don't deem as crucial as the kitchen or bathroom.
Many homeowners, with the help of their contractors, are resorting to modern minimalist remodels. The ideal modern basement balances between aesthetics and functionality. The space need to look good and feel warm. At the same time, it also needs to be comfortable and livable in such a way that it can be put to a variety of uses.
HIP & HAPPY
Owners want a room that reflects their personality. Hence, the fun and exciting vibe here.
GORGEOUS
DENVER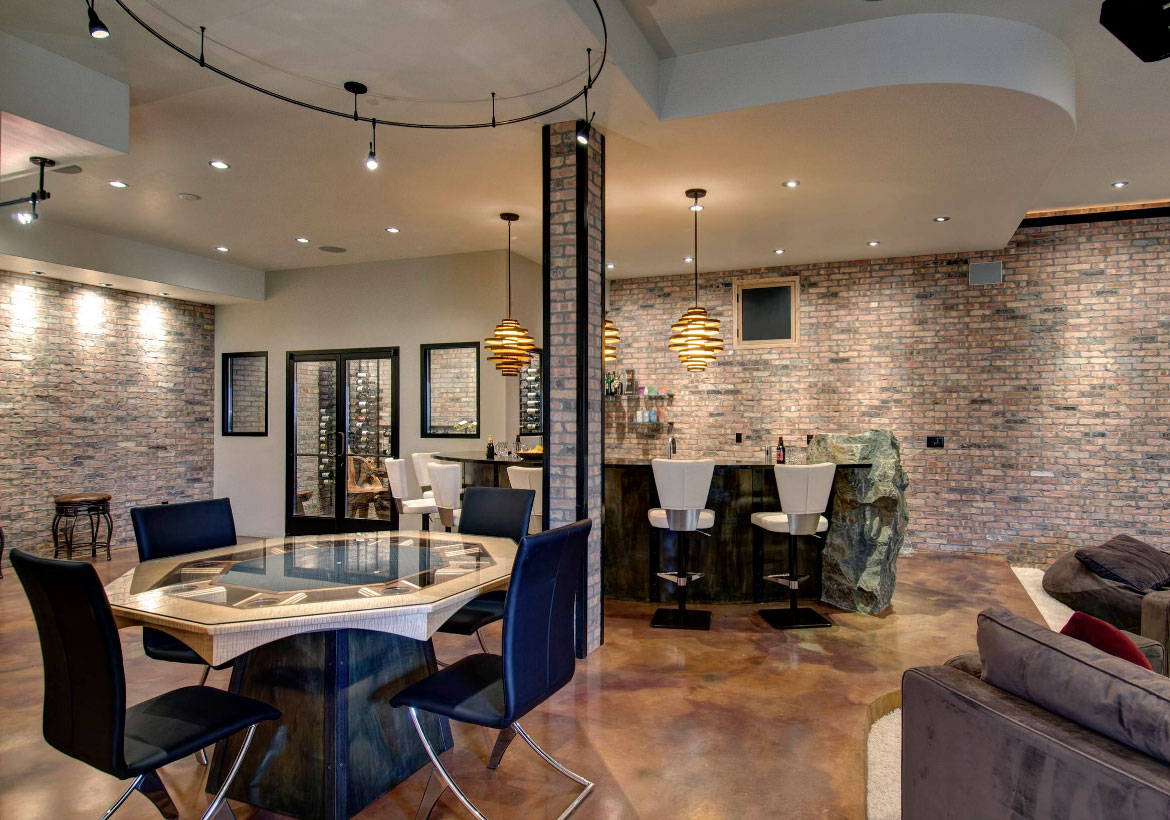 A lot of great contemporary elements in this space in Denver. Take a look at those cool lights above the bar.