Getting Your Basement Finishing Project Underway
So you have decided to turn your musty junk-filled basement into a warm liveable space. Or maybe you are already using the basement but want to style it up a notch. Basement design ideas are limitless. Whether you want a cool chic look or a more dramatic themed basement, the choices are endless. But before you decide on the style you want for your new finished basement, here are a few things to consider.
First, what are you using your basement for? This will greatly determine what finish you give the basement. A living area needs to feel warm and cozy, a bedroom needs to have a quiet and relaxing finish and a game room needs some exciting colors. There are plenty of websites offering basement finishing ideas you can borrow. We have our own list below that you can use as a starting point. Find a style that pleases you and adapt it to fit your finished basement.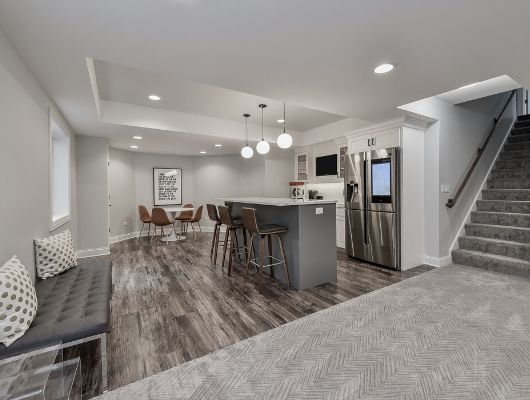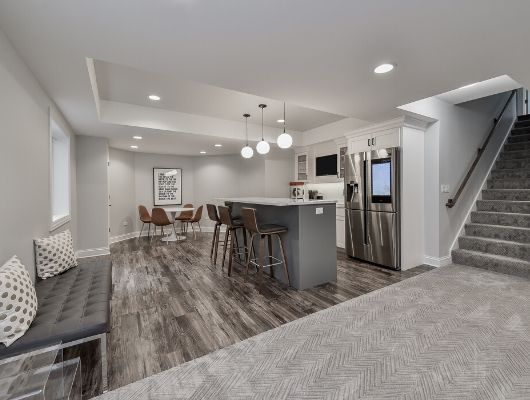 We designed this with parties in mind!
THE BOOK NOOK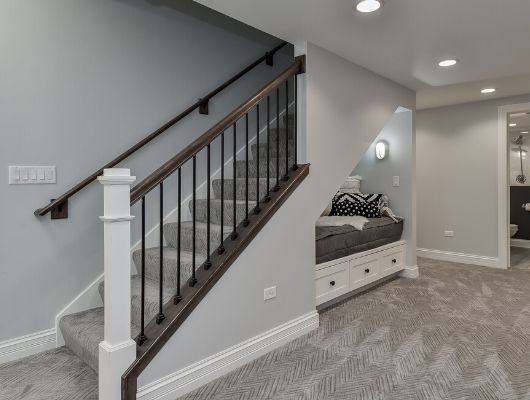 Under the stairs has been a popular spot for a cozy book nook.
CONTEMPORARY BAR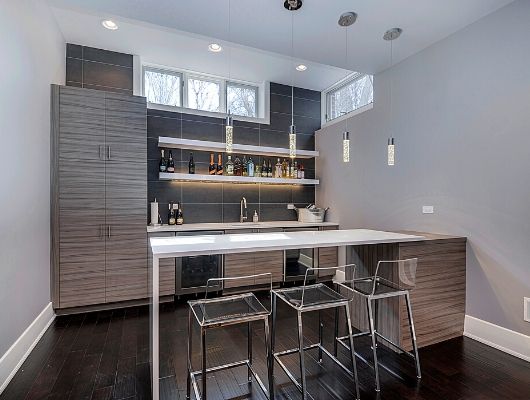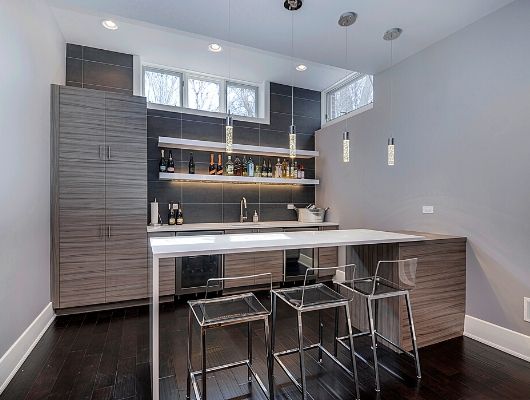 Clean lines, Modern Gray Color, I love this Wet Bar!
HOME GYM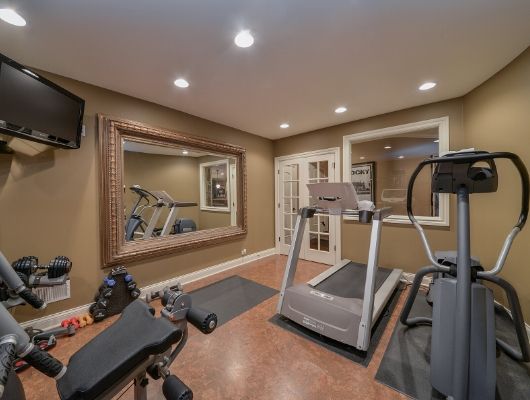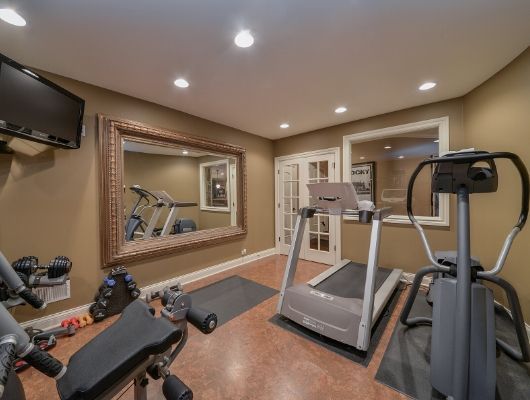 This is way better then your local gym.  Right?
MODERN HOME GYM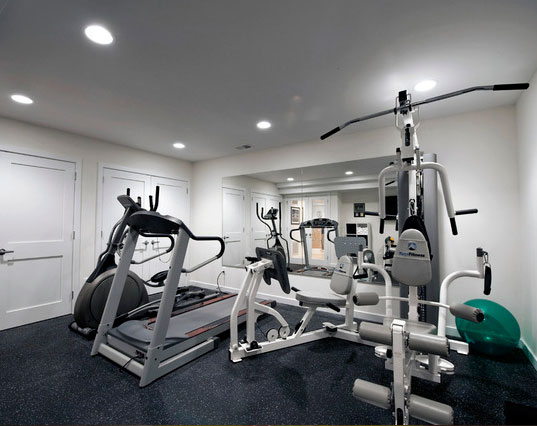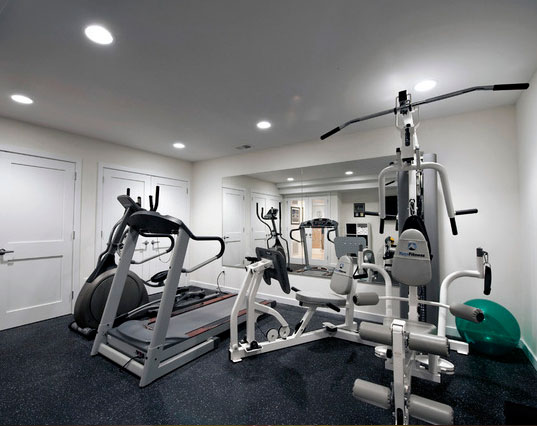 A very clean and crisp no-nonsense at-home gym.
EXPOSED BRICK BAR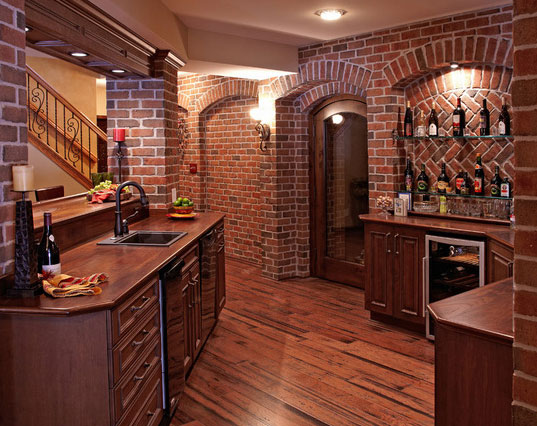 WORKOUT WONDER
CLASSY COUNTRY CRAFTS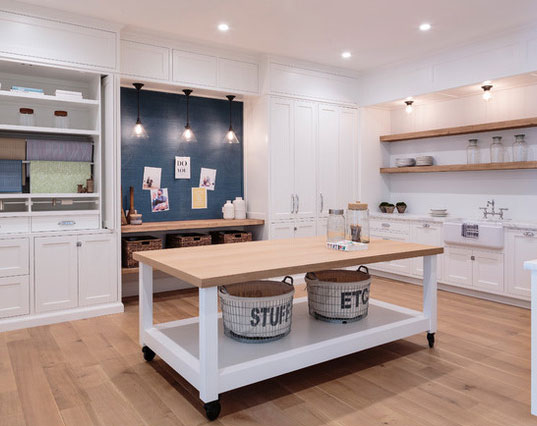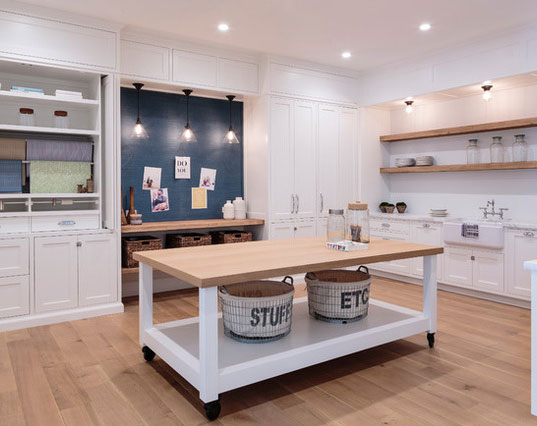 What a great airy craft room! Has a classy country feel to it. Could easily double as a party center too.
GLOWING TV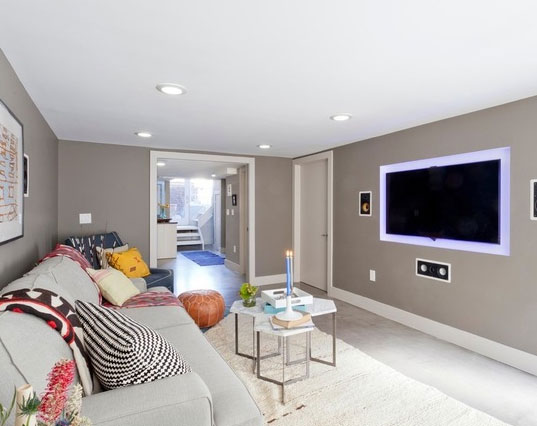 Love the lighted area around the tv.
CONVERSATION HEAVEN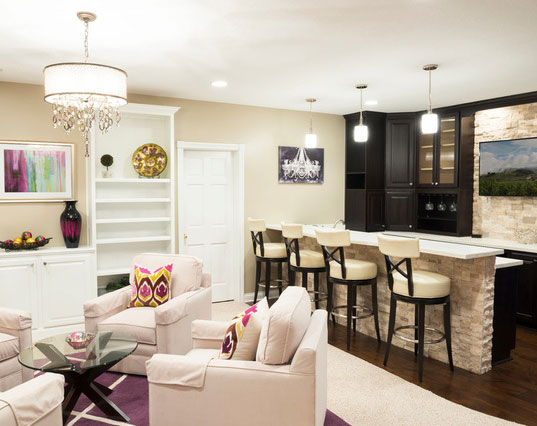 Lots of light in this basement–definitely more feminine in style. The round conversation area is nice.
Let Your Creativity Fly
Do not be bound so much by functionality and practicality that you forget about making the basement a fun place to be in. While playing it safe with the rooms above is understandable, let the space below be your own personal canvas. Try out a crazy theme, a cool wall art, a unique color pattern, or anything else that comes to mind.
Check out some cool basement ideas we have compiled below, in addition, you can take a look at our own Before & After Finished Basement Remodeling Ideas portfolio.  Included below is everything from themed finished basement ideas to small finished basement ideas.
On to the planning phase. Planning is essential to achieving the right finish for your basement. A good idea is to use one of the many online tools to create a cad drawing of the room. Put in the wall color, seat arrangements, and anything else you want to have an idea of how the basement will look.
Even if you do not use an online tool, plan extensively beforehand as to exactly what you plan to do. What color will the wall be? Will you put in any art? What flooring style will you go for? If your budget allows, you can consult an interior designer for recommendations. One advantage of such planning is that it allows you to set out a budget that you can work within, ensuring that you are not caught short of cash in the middle of your project.