Which of the Remodeling Contractors Would You Trust With Your Renovation Project?
When it's time to remodel or renovate any space in your home, one of the first steps you'll need to take is to find a reputable contractor to carry out the work for you. When it comes to choosing a remodeling contractor, there's so much to keep in mind to ensure that the job is done correctly and in a timely manner.
Generally speaking, there are three main types of remodeling contractors for home renovation projects. Read on to explore some of the pros and cons of the three types of remodeling contractors.
The pick-up truck contractor.
1. Single Guys in Pick-Up Trucks
The "Pick-up Truck" contractor is the guy that runs his business with the least amount of overhead usually utilizing a home office or working right out of their truck. (This is where the nickname comes from.) These guys make up approximately 85% of the industry, so there's a good chance that you'll stumble across several of these remodeling contractors in your search regardless of the type of remodel work you're looking to have done. These guys tend to be the "Jack of All Trades". Familiar with all aspects of the project but not an expert in any one particular field.
Let's start by looking at the potential advantages of working with this type of contractor. For starters, since these are the guys who tend to be just starting out in the industry, they're usually among the least expensive options available. This person will wear several hats. He will be your salesman, designer and the worker performing the majority of the work. When working with a smaller business, you can usually enjoy more personalized attention so reaching him for questions or concerns should be relatively easy.
Then there are trade-specific contractors. They are almost always emergency service providers. For instance, you would contact a plumbing contractor if your toilet is clogged. If your air conditioner broke down, you would contact a heating and air contractor. Other trade-specific contractors who are not emergency-related include tile setters (if you want to re-tile your flooring but not renovate your entire bathroom) and roofers (but your roofer is not certified for wood replacement, so be aware of what their license enables them to do!).
On the other hand, when people work with this type of contractor, they don't realize the big risk they are taking. First, because he is doing the majority of the work himself, he is likely not pulling the appropriate permits or using licensed remodeling contractors which is how he is able to offer you a more competitive price. You're generally getting lower-quality materials for your project and since your contractor is likely just starting out or has little experience in the industry, there's always a chance that your home improvement project could be botched or not done to code.
Secondly, what if something happens to him? Since the "Pick-up Truck" contractor usually has no employees, what if he has a job site accident or a personal problem, like a divorce? This can have a dramatic effect on your project including lost time and money!
Finally, with such a small business, there's a greater risk of the company going under and you don't want that to happen in the middle of your project.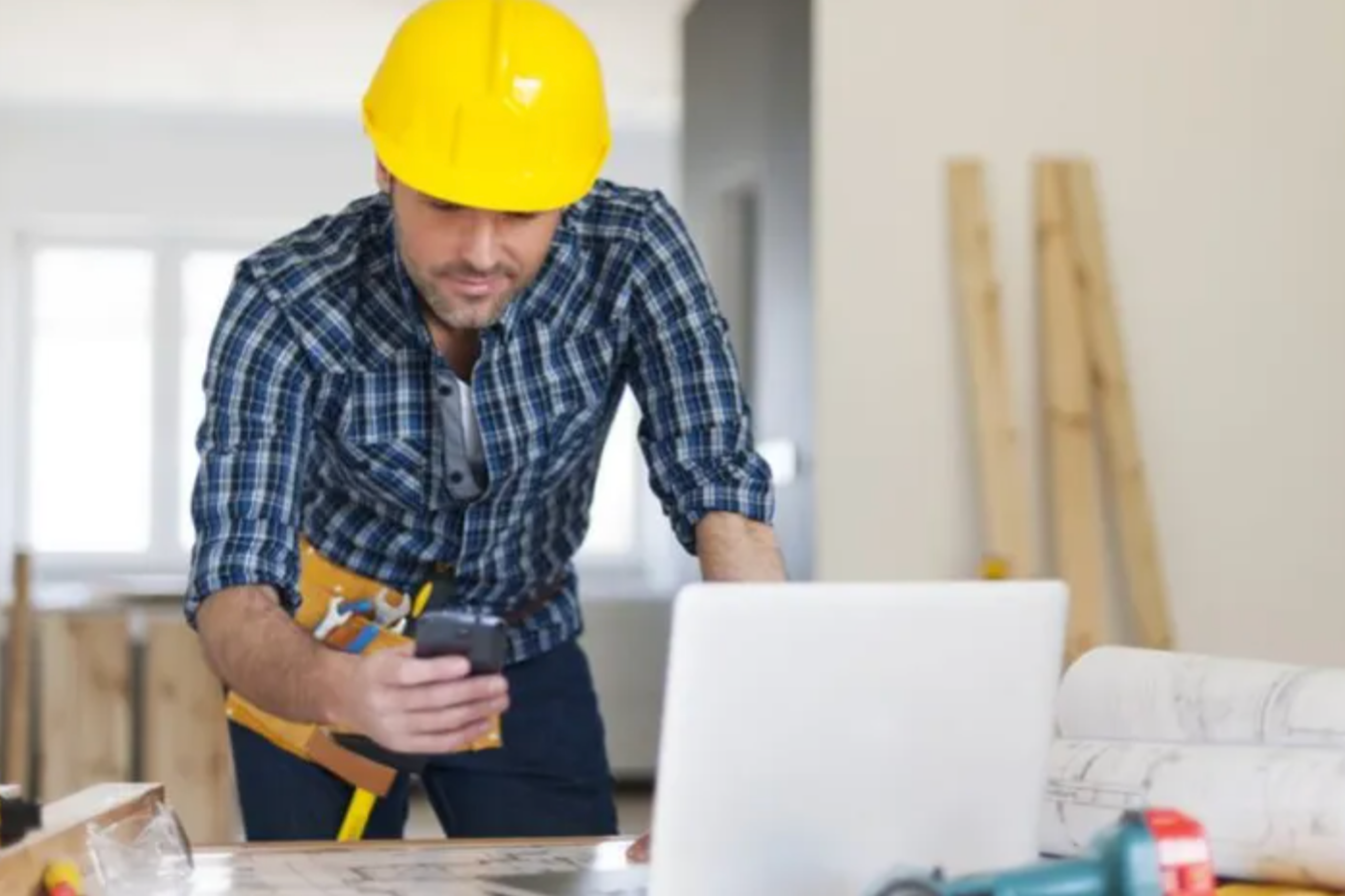 Go for contractors who have more experience in the field.
2. Mid-Size General Contractor
When you work with a mid-size contracting business, you're generally dealing with remodeling contractors who are a little more professional and have more experience in the field. These companies make up about 10% of the industry. Typically, they'll have their own small shop, a few employees, and some company vehicles. Still reasonably priced, these remodeling contractors are a popular option among budget-conscious homeowners who want a fair balance between cost and value. The quality of the materials and workmanship tend to be better. Since they have a few employees, it can be less of a risk of your project being affected if something were to happen to the owner.
On the other hand, these mid-size companies still don't have their own showroom and tend to have a smaller selection, which leaves homeowners having to do their own planning and research based on what's available to them. Delays are also more common with this type of a company, as it's easy for these remodeling contractors to get in over their heads with multiple projects.
A design/build remodeling contractor is your most reliable option.
3. Design/Build Contractor with a Showroom
Last but certainly not least, there's the design/build remodeling contractors which make up about the top 5% of the residential remodeling industry. Generally, this option comes with an experienced, knowledgeable, design staff in touch with the latest trends. They have a showroom with a more diverse selection of materials, profiles, designs, etc. to meet your budget and an experienced production team well versed with your governing municipality to manage your project. They also tend to be the most reliable in terms of quality workmanship, completing the project on time and per City code.
These general contractors can turn a plain box into a fantasy abode. Design-Build companies are in charge of large home remodeling projects' architectural, design, and construction management.
Proper design-build contractors have corporations. They have architecture and design staff in the office. On top of project managers, there is usually an accounting department, a design department, and administrative employees. They typically employ their installers (although they sometimes subcontract out their work too). The premium service of home remodeling is design-build contractors and whole-house remodeling companies.
On the other hand, these design/build remodeling contractors also tend to be the most expensive option depending on the size of their showroom, marketing budget and other items that contribute to overhead. Still for those who want higher-end materials and don't mind spending a little more for a guaranteed end result, taking the time to find a reputable industry design-build contractor is probably the best option. Choosing this option will give you the peace of mind knowing the job will be done correctly and that you will have a team working along side of you every step of the way.
Interested in completing an improvement project or remodel at your home? Feel free to contact us today to set up your consultation or download our free e-book, "Remodeling 101" today!