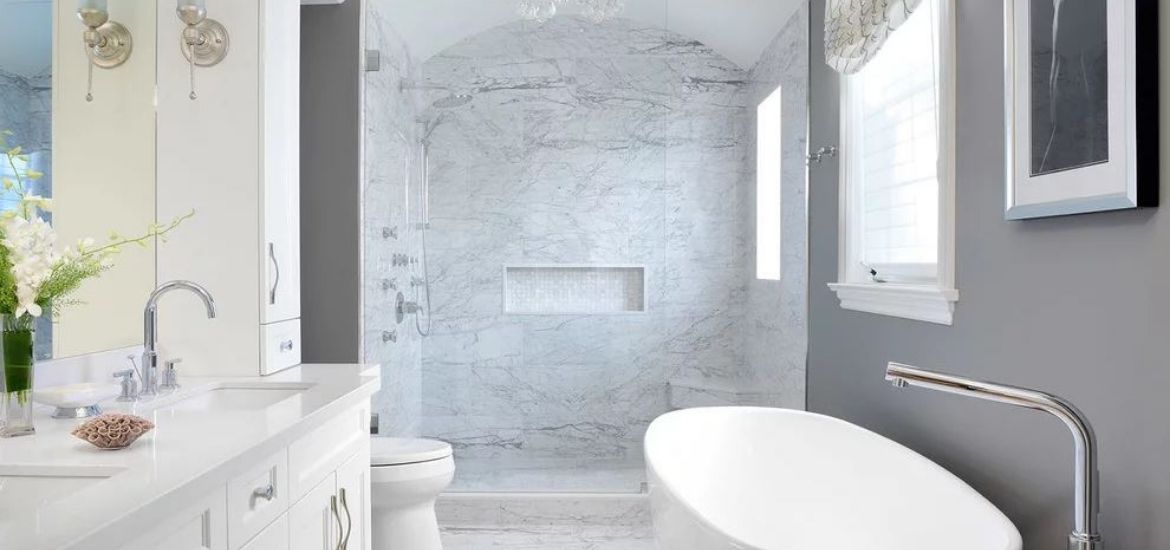 If you're planning out all of the exciting details for your new bathroom remodel, you'll definitely want to consider the shower niche.
But what exactly is a shower niche?
Known as convenient cubbies in your shower wall, the shower niche is the thing that will save you the frustration of knocking your shampoo bottles off the edge of the tub every time you take a shower. Not only is it one of the biggest bathroom design trends on the market right now, but it is also something fairly affordable and small that can add a nice touch to all of your new bathroom changes.
A shower niche (which is sometimes called a bathtub niche) is a little bit of extra storage inside of your shower wall where you can keep your hygiene products and items that would otherwise spill over the edge of your tub. Not only does it save you from having to rescue bottles from falling to the bathroom floor, but it also keeps your bathroom looking neat and tidy.
Beautiful Shower Niches in Finished Bathrooms
Below, you can take a look at the finished product. Note how shower niches can come in a number of shapes, styles, and measurements to fit your exact needs. Whether you have a long shower wall to accommodate, or you just want to carve out a small space for a couple of essential items, there are plenty of options available to you.
DARK STONE MARBLE
This horizontal shower niche is perfect for the marble stone effect of the wall. Marble wall is an elegant addition to any shower room. It is exquisite, timeless, and really classy.
NATURAL LIMESTONE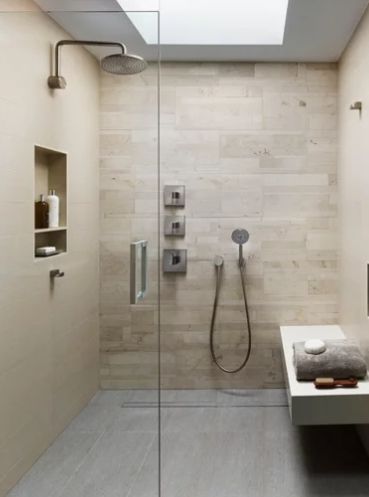 Standard limestone accent wall tile and satin nickel installations offer tranquillity and warmth to the shower.
MEDITERRANEAN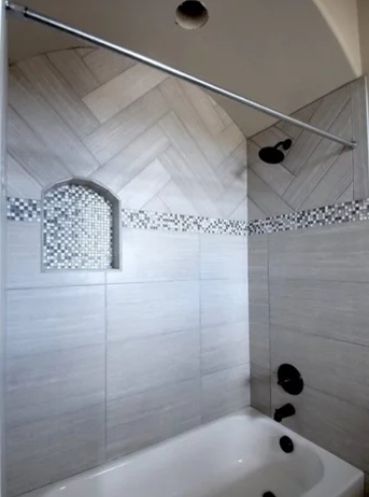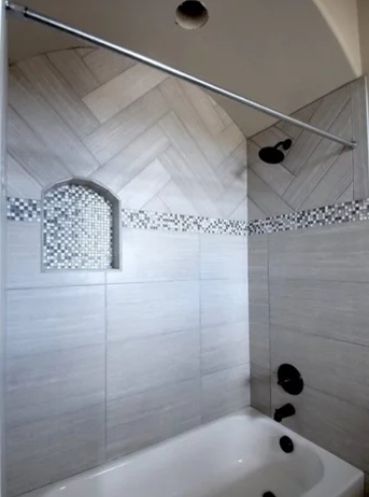 The curve of the top of that shower niche is simply stunning! Combined with mosaic tiles, it's amazing how a small shower niche can be the highlight of your bathroom.
CARRARA MARBLE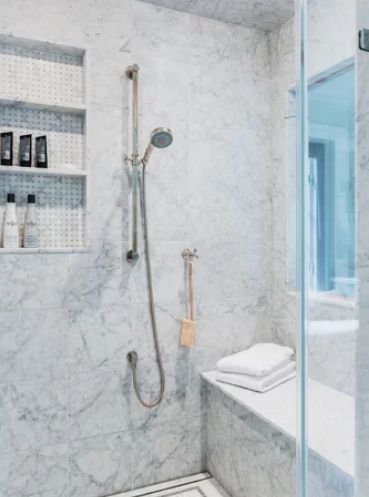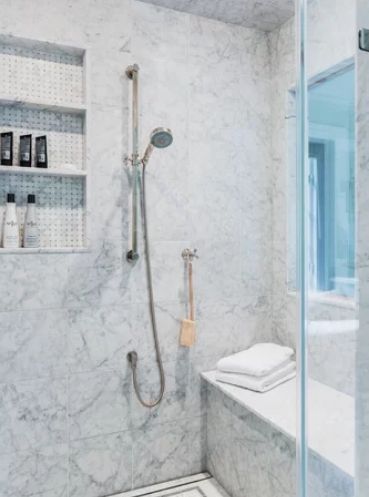 Looking to be more creative? How about a three-tier shower niche? This effectively organizes your bath essentials and very pleasant to look at too!
Why are Shower Niches So Popular?
Surprisingly, shower niches aren't as popular or well-known as you may think, especially with them being one of the hottest trends of the bathroom remodeling world. But the reason they aren't installed even more frequently than they are is that most homeowners don't think about those little inconveniences when planning for a bathroom redesign.
In other words, how often do you think to yourself, "I wish I had a place to put my shampoo bottles and soaps so I don't have to litter them around the edges of the tub"? You really only think about it when you are actively showering. Otherwise, it's out of sight, out of mind.
Let this guide serve as an important reminder to include those little conveniences as part of your remodeling plans.
And probably the biggest boost to the popularity of shower niches is this:
They are very affordable. Some contractors and design experts can help you carve out a shower niche without costing you an extra penny on your initial budget. Talk about a win-win situation!
STACKED TILES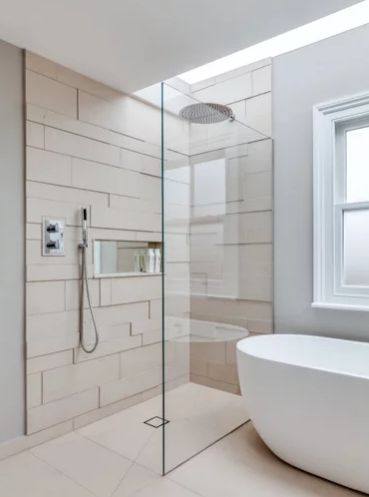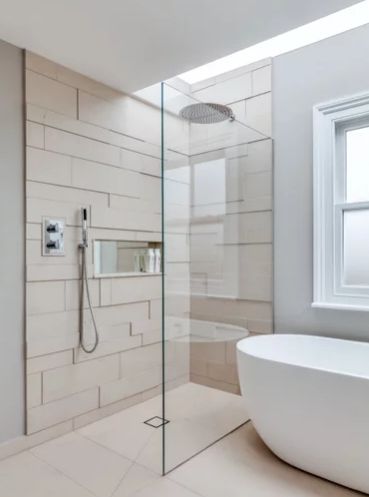 How lovely are these stacked tiles effect? Also, the placement of the shower niche is perfect for those who need a quick shower fix.
ITALIAN PORCELAIN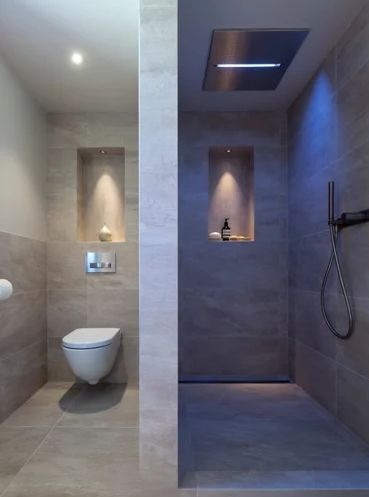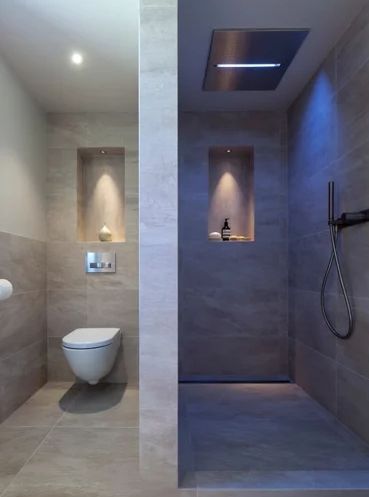 We are obsessed with illumated shower niches! The dim ceiling light highlights the shower niche even more.
CHECKERED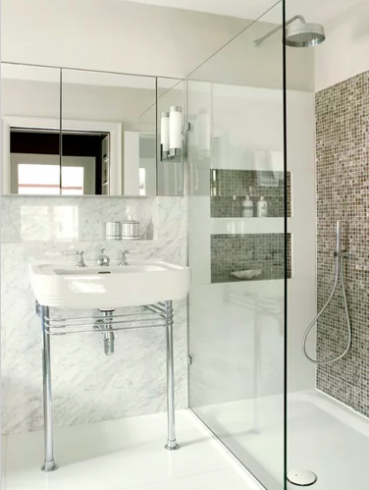 These two mosaic shower niches on a plain white wall are a standout in the shower area.
SHADES OF GRAY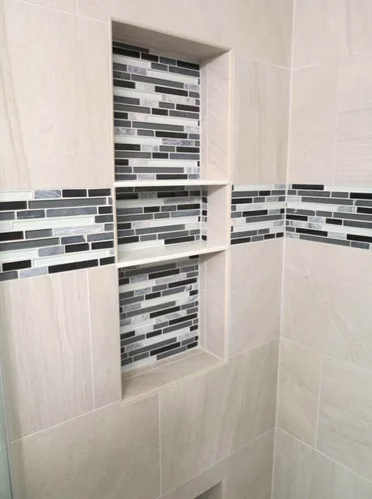 Three-tier shower niche with three-tone tiles are thrice the fun! We can't get over with this one.
Is the Shower Niche Right for You? Here Are Five Ways to Find Out
Shower niches come in different styles and types, so you have a wide variety of designs to choose from. Typically, all shower niches can be categorized as either tiled shower niches or finished shower niches. The kind you like most depends on you, as both provide the same function and level of design.
Below are examples of a few different variations of tiled and finished shower niches to give you a better idea of the diversity of use in this space.
1. Preformed Niche
The preformed shower niche is a type of tiled shower niche that is identifiable because of the way it is installed, as well as the type of materials used. It may be obvious to state this, but preformed shower niches are built using waterproof materials. They are easy to install, but they only come in a few different sizes, so this may not be the best option for a customized look.
2. Custom Niche
A custom tiled niche can be made in any shape and size depending on what you're looking for with your new bathroom remodel. Your trusted contractor will have to make a custom box that's framed to the shape and size of your preferred niche.
Keep in mind that going this route requires an understanding of where your wall studs are. You will have to secure this new niche box to the wall and coat it with waterproof materials. This option may be slightly more expensive than a preformed niche.
3. Retrofit Niche
Much like the preformed tiled shower niche, the retrofit niche is a finished shower niche that already comes fabricated and ready to go. All you need to do is install it into the gap that you or your contractor have created in the wall of your shower. A strong adhesive secures the premade frame to the cubby.
4.  Membrane Bond
This may not be the most attractive name, but this type of finished shower niche is really popular for those who want an affordable and easy-to-install niche. It is called a membrane bonded niche because it comes with some external space to apply the waterproof adhesive.
5. Recessed Niche
Technically, all shower niches are recessed, but you can order a prefabricated niche in either tiled or finished styles that comes with a recessed shelf. Popular prefabricated niches are typically made of plastic or galvanized steel, adding durability and resistance to an already top-tier piece of custom work.
Here are a few more examples of beautiful custom and tiled shower niches that add depth to the overall design of the bathroom.