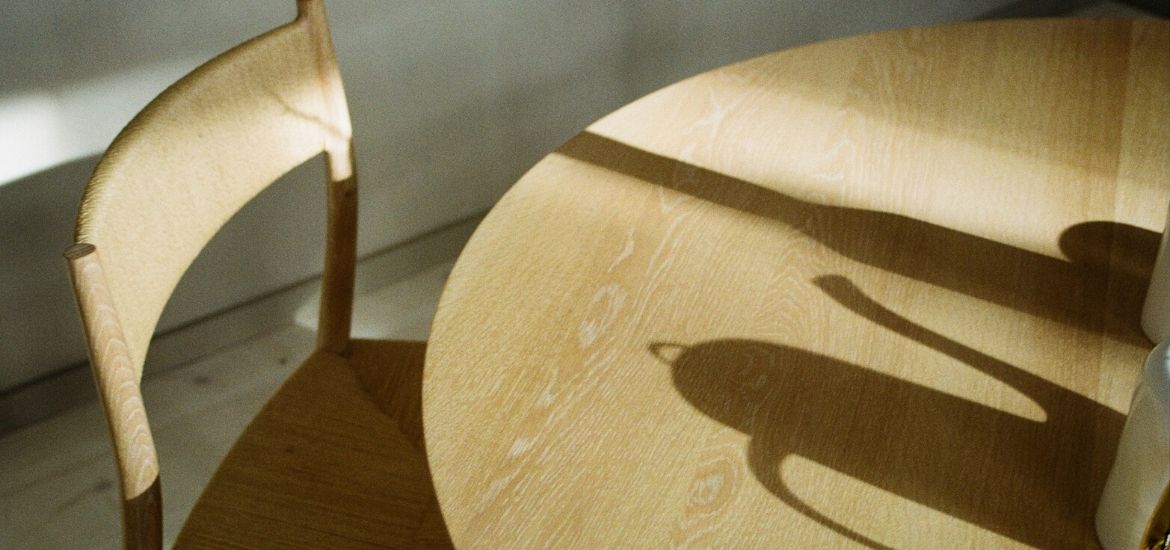 You finally finished that table or kitchen cabinet you've been working on for a couple of weeks. Sharp edges have been rounded out using your trusty router, and the surface has been sanded to perfection. You're ready to put some finishing touches, but you're still debating which wood stain will make it stand out.
Should you use an oil-based or water-based wood stain? Or is a gel stain better than other types of wood stains on the market? How long does it take for the stain to dry, and what is the best brand of wood stain? Moreover, you want to know the best way to apply polyurethane finish on the workpiece when the stain has finally dried.
In this article, we'll discuss what wood stain is, and how it differs from finishings, such as varnish, oil, and wax. We're also going to delve deeper into the different types of stains available and see how long it's going to take before a single coat of wood stain dries.
Wood Stain
The main purpose of stain is to add color to wood, as well as make its grain pattern more visible. Apart from color, it also adds depth to the workpiece and highlights its unique and interesting areas. Applying stain can also help hide flaws, scratches, and other problem areas in your workpiece.
Stain is a mix of colorants (can be dyes and/or pigments), thinners, and binders. Oil-based, water-based, and water-soluble aniline dyes have a thinner consistency which makes them easier to apply.
Stain is applied to the surface using a synthetic or natural brush. It can also be applied by wiping it on the surface with a clean rag or with a foam brush. You can also dip your workpiece into the solution, or even spray it onto the surface. Stain becomes lighter as it dries, so you might need to apply a second coat if you want a darker shade.
Keep in mind, however, that stain doesn't protect the wood as it is not a type of finish. (The only exception to this is the 2-in-1 stain and polyurethane combo you can find online or in your local hardware store.) You'll need to wipe off the excess stain, then apply your finish of choice to protect it from moisture and scratches.
How Long Does It Take For Stain To Dry?
Drying time largely depends on the type of wood stain you are using (see Types of Wood Stain). But other factors can also affect their drying time, including the brand of stain you are using, room ventilation, room temperature, and humidity.
When you go to the store and read the label of different wood stains, you'll notice that different brands state different drying times. You'll need only a couple of hours before you can apply a second coat of stain or polyurethane varnish when you use some brands, while others can take anywhere between 8 hours and overnight to fully dry. Some can even go as long as 24 hours before it's safe to apply varnish, wax, or oil to the surface.
Temperature can also affect the stain's drying time. The ideal temperature for staining wood ranges from 50° to 90° Fahrenheit. But the best time of day to stain wood is when it hits 70° Fahrenheit. Always check the stain's label as brands vary and the stain bases they use affect the drying time.
Humidity is another important factor to consider when staining wood. If you want the stain to dry faster, find a time during the day when the humidity ranges between 50 to 70 percent. Anything higher or lower than these and you're going to have to wait longer for the stain to dry. Using a dehumidifier and setting it to 50 percent can speed up drying time.
Another factor you should consider is the amount of air circulating in your room. Work in a well-ventilated area to speed up the stain drying process, and turn on your garage or workshop's exhaust fan if you have one. You can also open the door and windows if you don't have an exhaust fan in your workshop.
Types of Wood Stain
Water-Based Wood Stain
Water-based stains use water as the dyes' solvent or vehicle. They are more environment-friendly than other types of the wood stain as they do not release harmful volatile organic compounds.
If you want a shorter drying period, then a water-based wood stain is your best bet. But its strength can also be its weakness as woodworkers need to apply the stain quickly to produce an even coating and prevent splotches.
You can wipe away the excess stain, or add solvents that slowly evaporate (such as lacquer retarder or propylene glycol) to produce a good result with water-based stains. Keep in mind that water-based stains offer low penetration compared to oil-based stains.
If you are looking for water-based wood stains, then check out the General Finishes Water Based Wood Stain and the Old Masters Early American Water Based Wood Stain.
Oil-Based Wood Stain
Oil-based stains are some of the most popular and widely available wood stains in the market. These stains use linseed oil or varnish and linseed oil as its binder. The stain can penetrate deeply into the wood thanks to linseed oil. Apart from adding color and depth, oil-based stains also add another layer of protection to the wood's surface.
It can take around 1 to 2 hours before a coat of an oil-based wood stain dries. You then have to wait for another couple of hours before applying the second coat. Finally, you need to wait at least 8 hours before you can apply your finish of choice.
The Zar Wood Stain and the Rust-Oleum Varathane Fast Dry Wood Stain are some of the oil-based stains you can purchase online.
Varnish Wood Stain
These wood stains use varnish as a binder. One of the most popular varnishes used as a binder in wood stains is polyurethane. Polyurethane is a type of synthetic liquid resin. Unlike water-based wood stains, polyurethane-based wood stains can protect your workpiece from heat and chemicals. You don't need to apply a finishing coat if you're using varnish wood stain.
Workpieces applied with varnish wood stain exudes a more natural look. But you have to be careful when applying varnish wood stain as it tends to become splotchy. It dries pretty quickly too, so you have to wipe off the excess stain immediately.
The Minwax Polyshades Stain & Polyurethane in 1 Step and Varathane One Step Water-Based Stain and Poly are some of the most popular varnish wood stains on the market.
Lacquer Wood Stain
Lacquer wood stains have a distinct strong odor due to the presence of xylene, toluene, and other solvents. Thanks to these solvents, lacquer wood stains are easy to apply and dries quickly compared to other types of stains.
Apply a thin coat of lacquer wood stain first to prevent bubbles from forming on the surface of your workpiece. You should also wear a face mask when using a lacquer wood stain.
Lacquer wood stains are the stain of choice for professionals as the coat dries 15 minutes after application.
Gel-Based Wood Stain
Gel-based wood stains are relatively new in the market. The stain's consistency resembles that of a ganache or pudding, and you need to stir it first before applying it to a surface. Woodworkers find that this stain is easier to apply and control thanks to its jelly-like consistency. They don't drip easily, making them very useful especially when working on table legs.
Gel stains are good at disguising flaws in the workpiece. It also doesn't require a lot of sanding and is ideal for staining pine. If you're planning to spray it on the surface, then forget about it as its viscosity will not allow you to.
This is one of the slowest drying wood stains available, so you might want to steer clear of it if you're in a hurry to finish a project. Some of the popular gel-based wood stains available online include the Old Masters Gel Stain and Bartley's Gel Stain.
Metalized Dye Stain
Metalized dye stains, also known as non-grain raising stains, are wood colorants mixed with acetone and other thinners. Because of their thin consistency, these stains can be sprayed on the surface. They dry pretty quickly, making them perfect for commercial applications.
Water-Soluble Aniline Dye Stain
Water-soluble aniline dye stain is one of the oldest wood staining techniques. Aniline dyes are synthetic dyes that date back to the middle of the 19th century. They were primarily used to dye fabrics but were also used to stain wood.
Aniline dyes are available in powder form and can be easily dissolved in hot water. The amount of dye you put in determines whether you'll have a lighter or more intense coloring.
It dries pretty quickly, but the good news is you can lighten or darken the color easily. Just apply a second coat to make the color look more intense. Or use a damp and clean rag to lighten its color.
Although aniline dyes are rare, you can still buy them online. Check out this Keda Dye Aniline Dye Kit and J.E. Moser's Wood Stain if you're interested in using it for your next project.
How to Apply Wood Stain
Applying stain is easy. First, you need to prep your workpiece by sanding it with 100-grit sandpaper. Follow it up with 150-grit sandpaper, then with 220-grit sandpaper. Manually sand the workpiece by following the direction of the grain.

Use your shop vac's soft brush attachment to get rid of dust. Dip a lint-free cloth in a little mineral spirit to remove any dust left behind by the shop vac.

Apply wood conditioner on the surface to prevent unsightly blotches and streaks from forming when you finally apply the stain. Let the wood conditioner dry for at least 15 minutes but no more than 2 hours. Go in the direction of the grain of the wood when you apply the wood conditioner. Wipe off any excess conditioner the wood didn't absorb.

Stir the can of stain thoroughly with a stick to mix the pigment or dye that had settled at the bottom of the can before dipping a high-quality brush or a clean rag into the liquid. With a brush or a rag, gently apply the stain onto the surface. Wipe off any excess stain with a clean cloth before it dries.

When wiping the stain off, go in the direction of the grain of the wood. Let it dry for at least eight hours for oil-based stains. If you have a lot of time, you can wait at least overnight before applying a second coat. Apply a second coat if you want a darker hue.
How to Apply Polyurethane Finish
The best way to apply a polyurethane finish is by using a natural bristle brush. Brush gently in the direction of the grain with long, smooth strokes.

Let it dry for four hours or longer until the surface doesn't feel wet and sticky to the touch anymore.

Use 220-grit sandpaper to sand it lightly.

Wipe off any dust with a clean cloth, and apply a second coat of polyurethane. Let it dry.

Keep in mind that when you use oil-based stains, you also need to use an oil-based finish. Use a water-based finish if you started with a water-based stain, and so on.
Other Great Articles to Read:
To view our Amazon Associates Disclaimer, please click here.