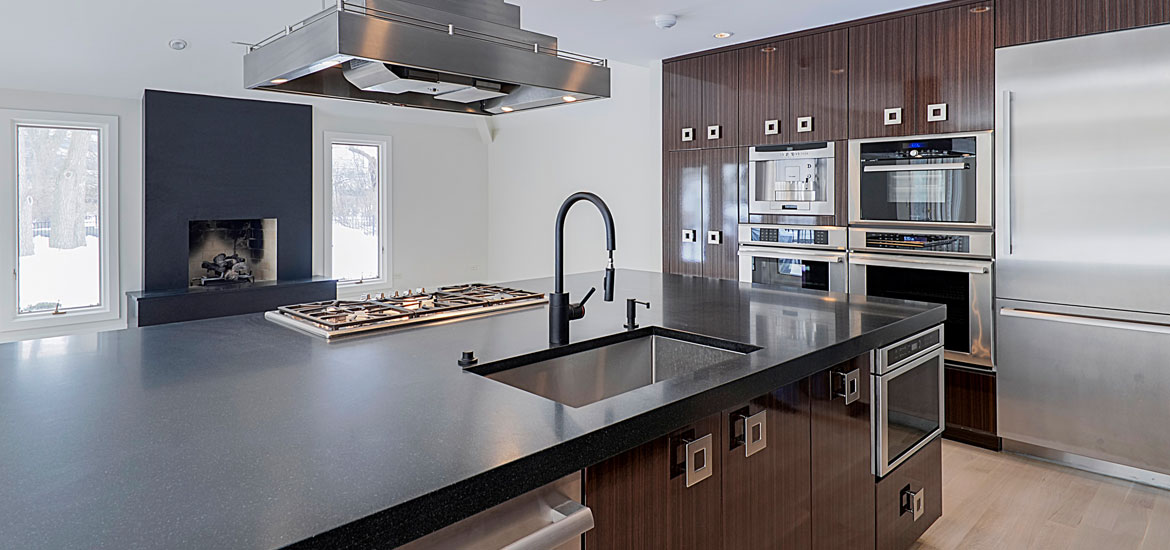 Whether you are updating your kitchen's look or building a new home, one of the most important décor aspects to consider is the color of the kitchen cabinets. Because they cover a sizable area of your kitchen, cabinets have great influence over how your kitchen looks and feels. While material and cabinet door style are all important issues to think about, the color is often what pops out when one enters the kitchen.
One of the most popular modern décor trends is dark kitchen cabinets. While going for dark colors may seem to go against the accepted perception that a kitchen should have bright and warm colors, you might be surprised at how well it works for most kitchens.
If you are interested in trying out a new look for your kitchen, the dark side beckons. To get you started on some creative ideas, we have put together a roundup of pictures of kitchens with dark cabinets. But before we get to the kitchen ideas dark cabinets, a few tips on how to choose the best dark cabinets for your kitchen and how to mix and match for the best look.
COPPER TOP
Warm and inviting kitchen with dark cherry cabinets with walnut stain. Gorgeous copper range hood. The slate floors add warmth and color.
MODERN BROWN
The light hardwood floors and all the stainless help compliment the deep dark color of the cabinets. What a fresh space!
SOPHISTICATED CHICAGO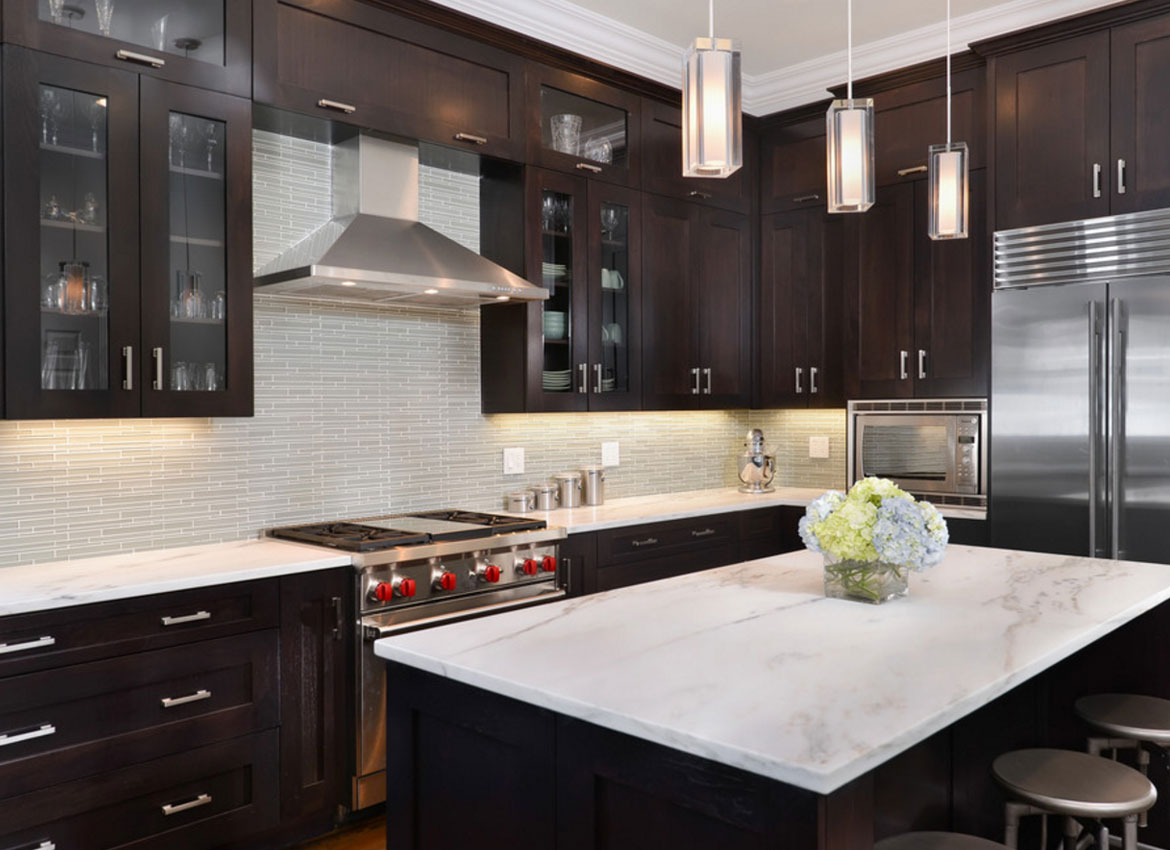 Exquisite Bucktown kitchen. Absolutely love those pendants!
FAMILY GATHERING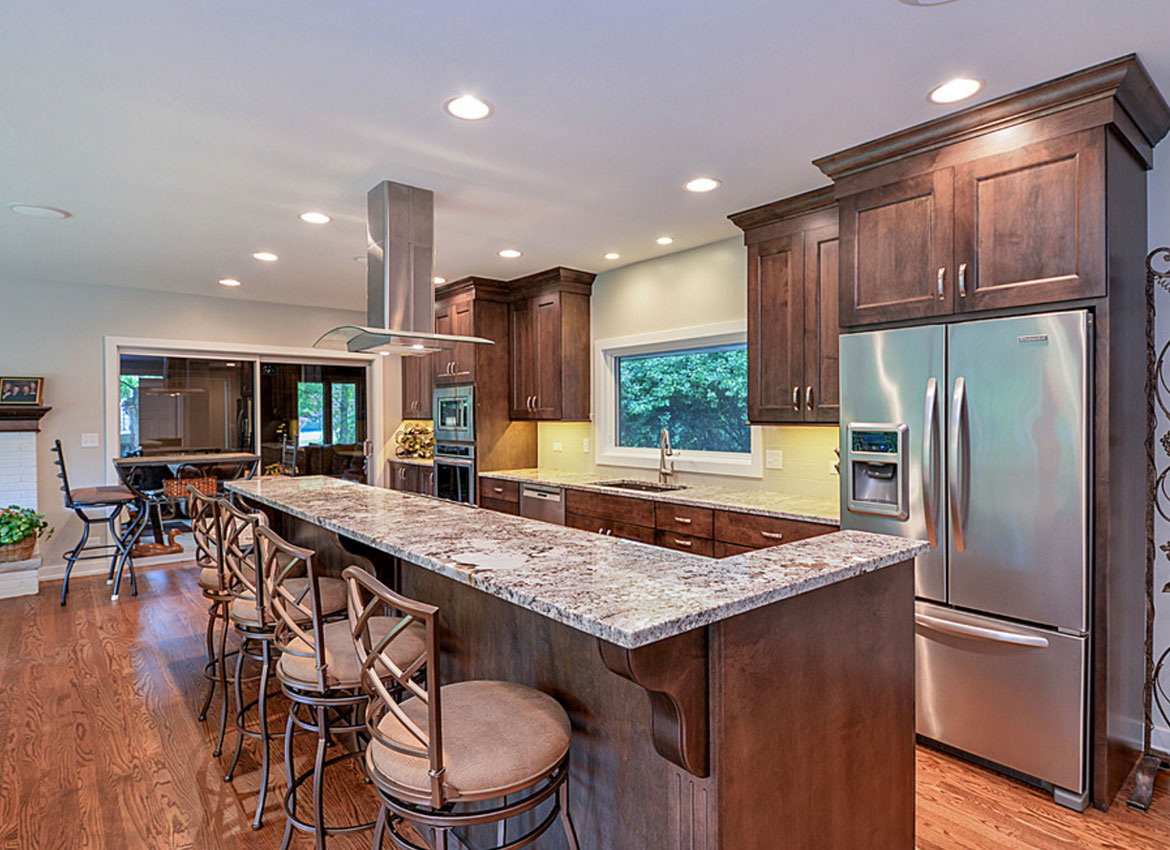 Wonderful open kitchen–great place for the family.
WENGE WOOD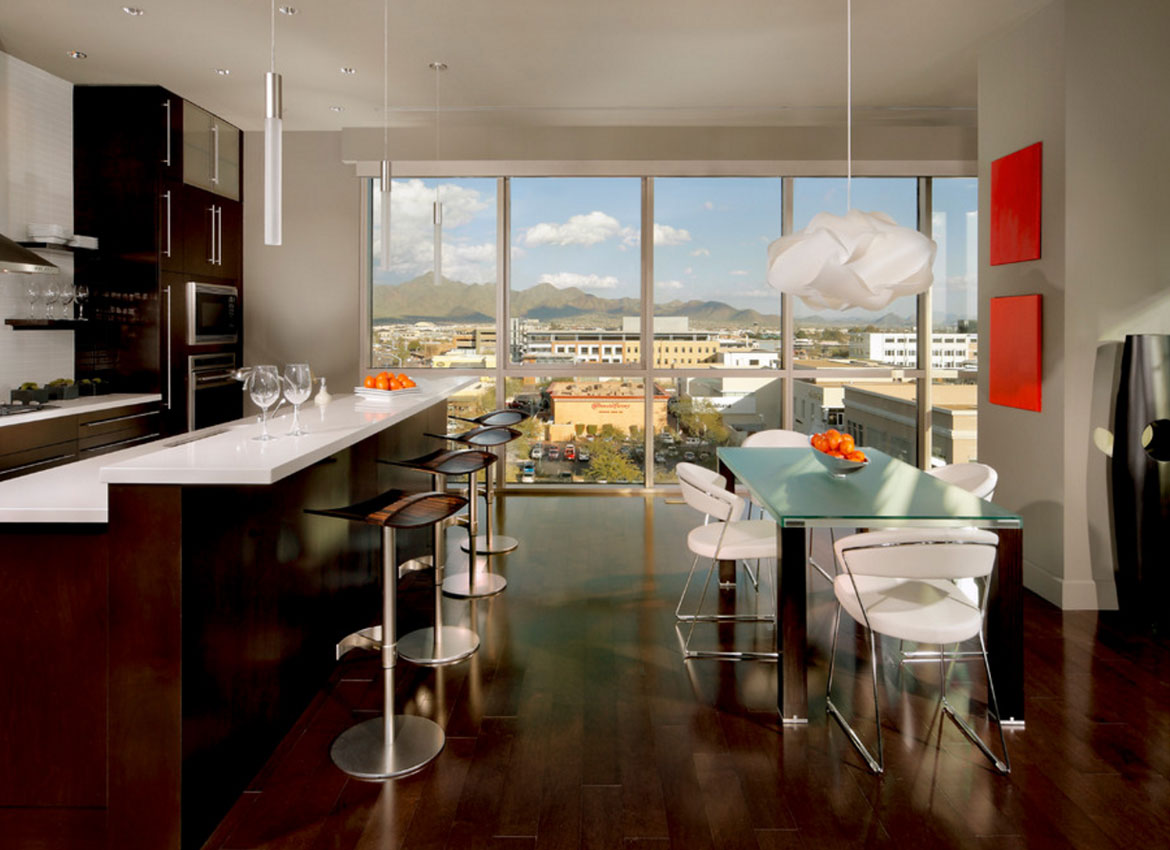 Rich and dark with enough light to balance it all out.
CLEAN & SLEEK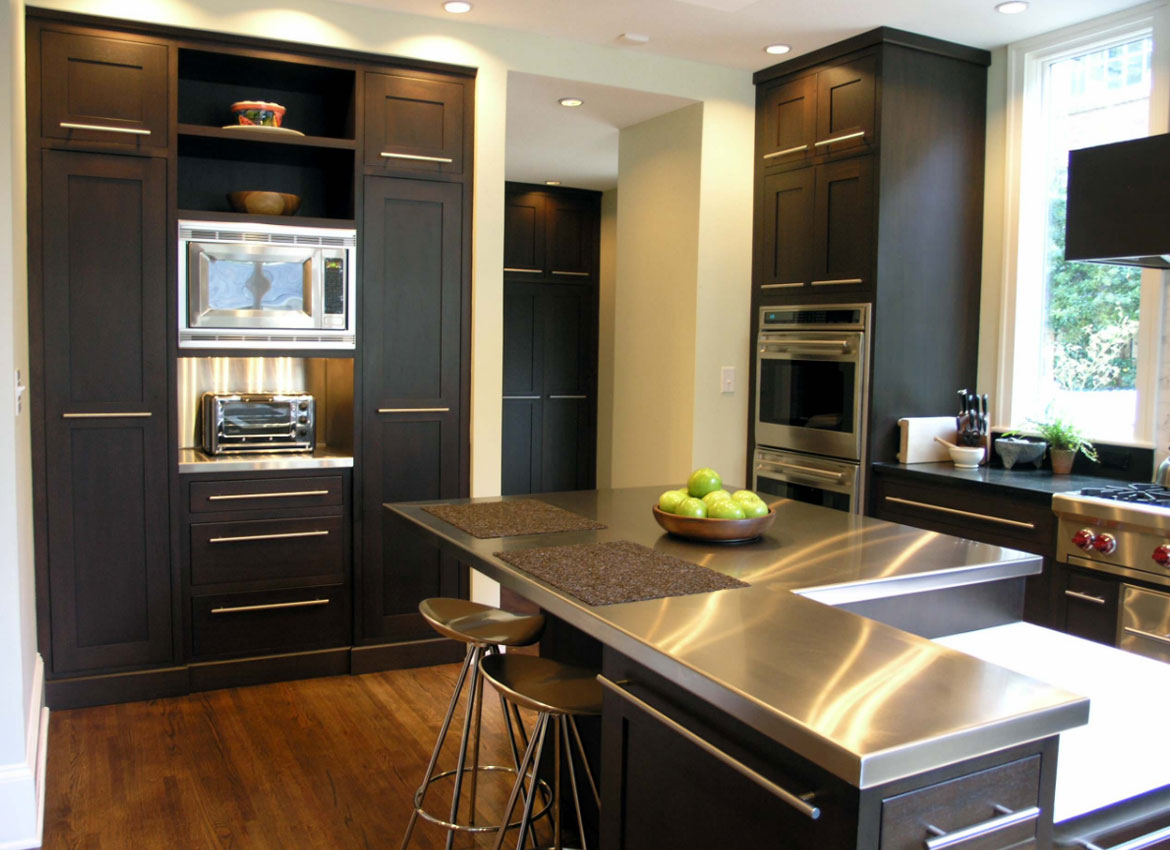 This kitchen is so clean and sleek. Stainless steel counters are nice to see for a change.
GREY & WHITE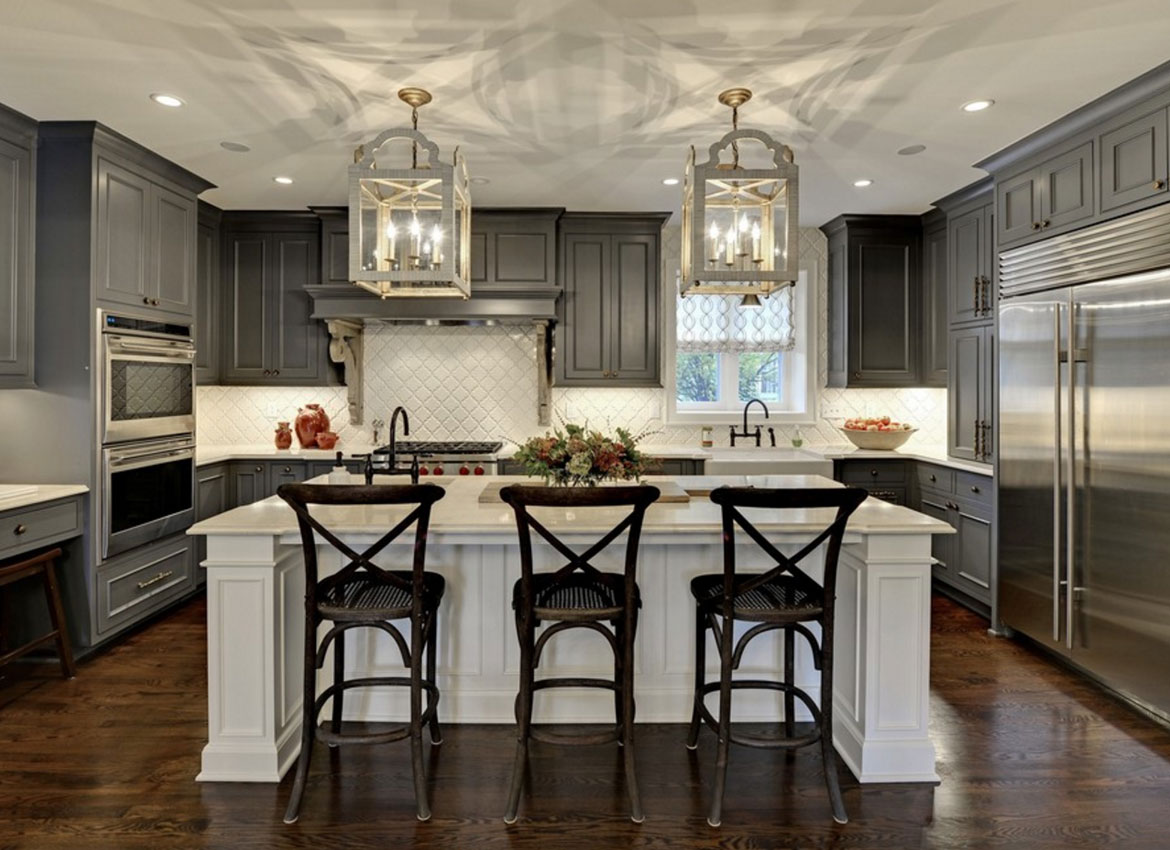 The dark gray is a nice departure from the dark brown tones you usually see. Very fresh with the white island. Love the white Arabesque tile.
SPICY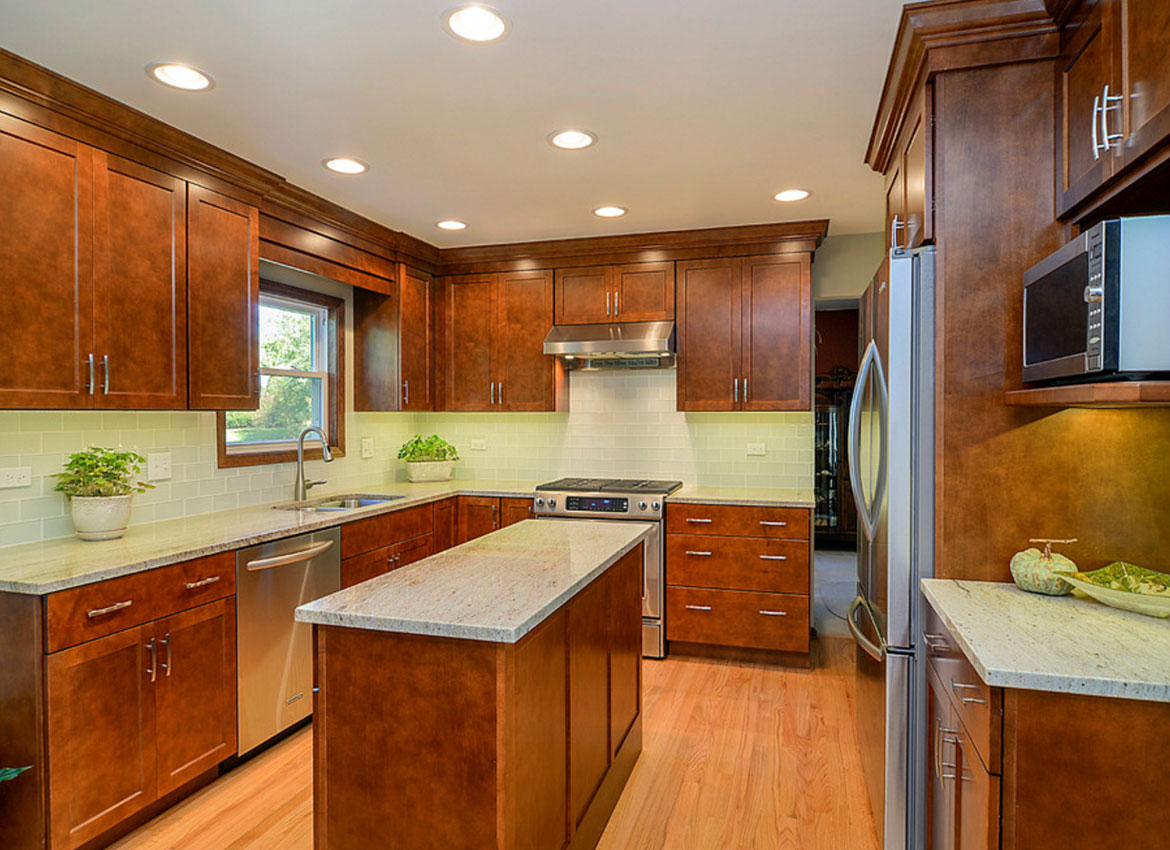 Warm spicy color in this transitional kitchen.
WALNUT WONDER
Lots of great storage in this contemporary kitchen.
SAN FRAN TREAT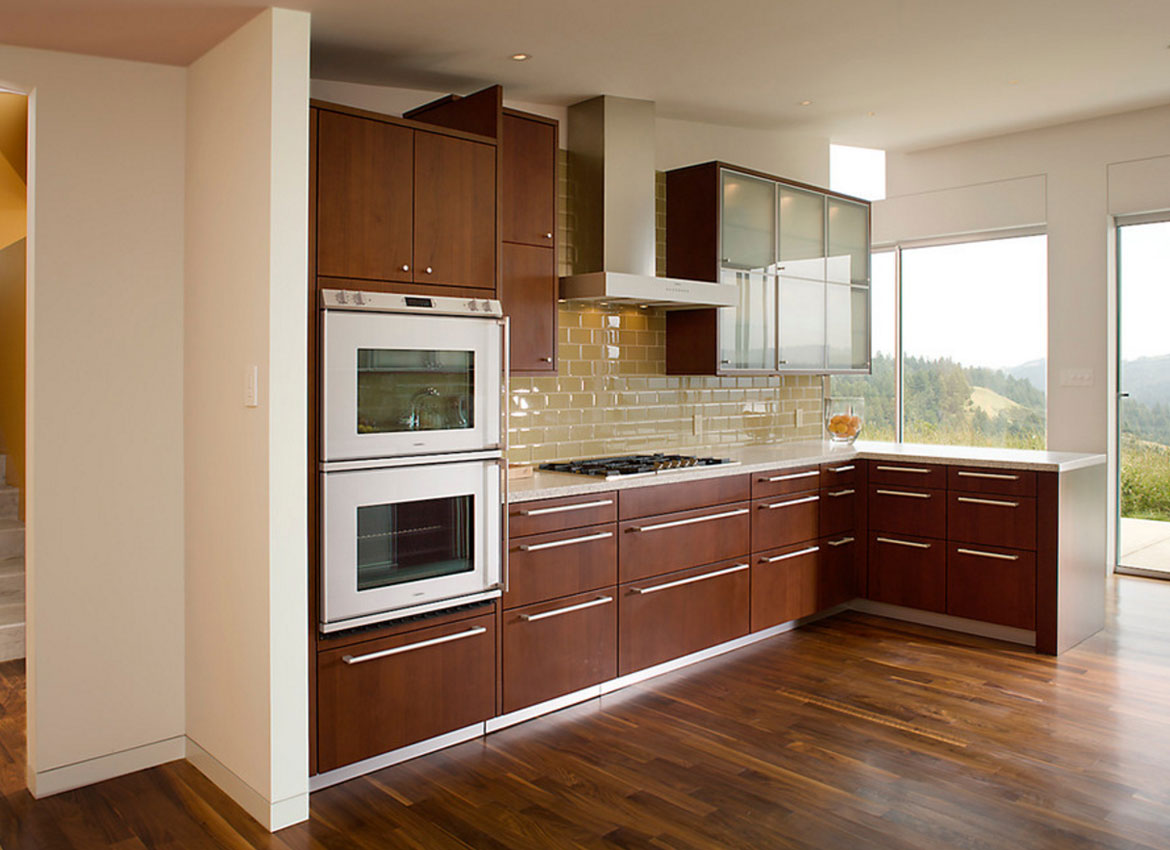 Striking stained walnut cabinets in this contemporary San Francisco kitchen. That view is spectacular!
Why Go Dark?
Dark cabinets will introduce a certain richness and depth that lighter colors just cannot achieve. The color invites you to linger, be calm, and ponder. While it may not trigger the exuberant feeling you get in a white-cabinet kitchen, it brings about a calm excitement.
The calmness and depth of dark colors work perfectly for luxury-themed kitchens. However, it is important to note that dark kitchen themes require considerably more expertise and care to pull off. If you are not sure of your mix and matching abilities, you are better off seeking advice from an interior decorating expert. When matched with the right colors and textures, dark cabinets create a stunning luxe look no one can help but fall in love with.