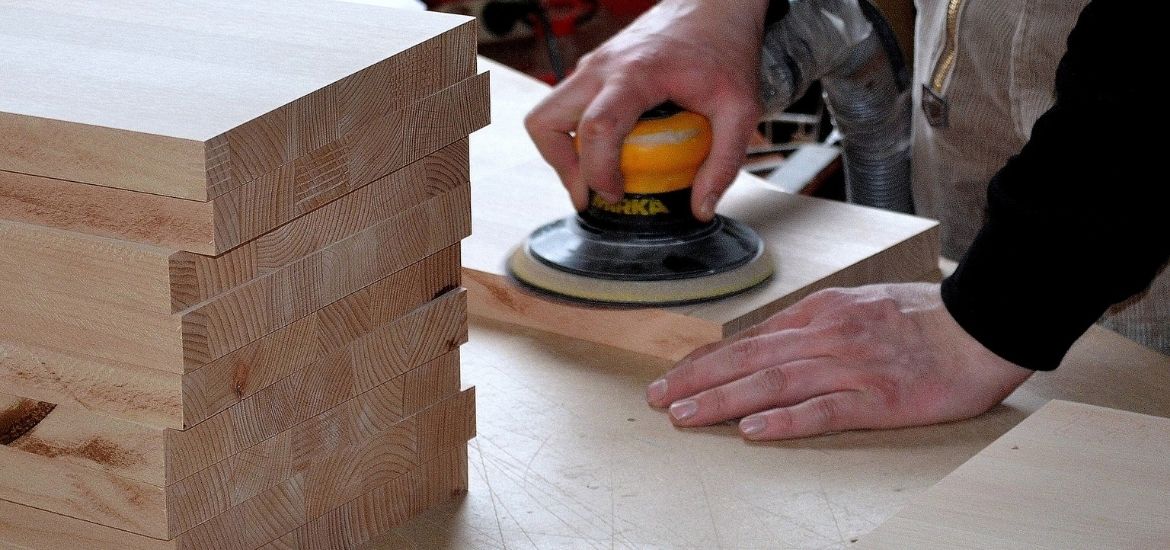 Sanding, finishing, and polishing are tasks few of us look forward to. But if you want to remove imperfections, rough spots, paint, or varnish from your cabinet, shelf, or dining table without missing a spot, then you better have a sander at home or in your job site. There are a lot of sanders available on the market right now, but few can compete with random orbital sanders when it comes to performance and versatility. This all-arounder has been a staple in many workshops thanks to its aggressive performance and relatively compact size.
When selecting the best random orbital sander, it's crucial to consider your specific needs, budget, and the types of projects you'll be working on. Each sander mentioned above offers unique features and benefits, so carefully assess your requirements to find the one that suits you best.
If this is your first time buying a random orbital sander, then check out our buying guide and tool review that can help you choose the best sander for your needs. We're going to discuss their design and overall performance, as well as determine the best random orbital sander that you can purchase online or in your favorite hardware store.
Random Orbital Sander 101
Random orbital sanders are power tools used for smoothing, shaping, and polishing different types of materials. It can also be used to remove rust from metal, as well as for stock removal. You can use these tools on different materials, including wood, plastics, non-ferrous metals, and sheet steel.
A random orbital sander is just one of the many power sanders available for hobbyists, woodworkers, contractors, and other professionals right now. There's the disc sander, belt sanders, detail sander, and drywall sander. Table sanders, orbital sanders, oscillating spindle sanders, and file sanders are also available for different applications.
But if you want versatility and excellent performance, then the random orbital sander definitely has a place in your garage or workshop. This handheld power tool's design is similar to the regular orbital sander. But instead of a square pad, this particular power tool has a round pad.
The shape of the pad is just one of the differences between the random orbital sander and the regular orbital sander (also known as sheet sander or finish sander). With the regular orbital sander, you have to attach the sandpaper to the tool using built-in metal clamps. On the other hand, the sandpaper or sanding disc is attached to the random orbital sander using hook-and-loop (Velcro) or pressure-sensitive adhesive.
The sanding discs used by random orbital sanders are pre-cut to 5-inch or 6-inch in diameter. These special sandpapers generally come with holes in the middle which you have to align with the holes on your tool's pad. The purpose of these holes is to draw the sawdust away from the work surface and into the dust canister or your shop vac, ensuring a cleaner and less toxic work area. But there are also some models that use sanding discs that do not come with holes (such as this 3M 20317 Random Orbital Sander).
So, why is this particular orbit sander described as "random." The answer lies in the motion it produces. A regular orbital sander produces a simple back and forth motion while sanding. A random orbital sander, on the other hand, not only produces a back and forth motion, but also an unpredictable or eccentric circular motion while sanding.
Because the orbital or sheet sander simply moves back and forth, it is inevitable for it to leave visible marks on your workpiece. The random orbital sander, however, produces a more aggressive action and removes more stock from your workpiece.
But the good news is the finish it produces is smoother compared to the ones produced by sheet sanders. Plus, the resulting cross-grain scratches are a lot less visible compared to orbital/sheet sanders.
In addition, random orbital sanders also have variable-speed settings that allow you to control the aggressiveness of the sanding action.
But that doesn't mean it doesn't have its disadvantages. The sanding it produces is so aggressive that you have to be careful when leaving it in one area of your workpiece for a long time. And because it is rounded, getting in corners or sanding tight spaces is virtually impossible.
Check out this video for some tips on how to use your random orbital sander properly.

Random Orbital Buying Guide
Dust Collection
Some random orbital sanders include dust bags that catch some of the wood dust produced while sanding. Others include dust collection accessories that can be linked to a regular wet/dry vacuum hose. These dust collecting systems will not eliminate every speck of dust (you should always wear a dust mask when sanding), but they will considerably reduce it, so they're helpful options to consider, especially if you'll be sanding indoors.
Power Options
Random orbital sanders are powered by one of three methods: rechargeable batteries, electrical cords, or compressed air (pneumatic). Each option has advantages.
Corded: Corded sanders are always ready to use because there is no battery to recharge, as long as there is an electrical outlet nearby. Connect your corded random orbital sander and begin working.
Cordless: Cordless sanders are helpful when working far from a power source, such as when you're building a treehouse for the kids and doan't have an extension cord long enough to reach. The run time of a cordless sander, on the other hand, is limited by the battery (usually 30-45 mins on a single charge). The majority of users have a spare battery on hand.
Pneumatic: Pneumatic sanders, powered by compressed air, are an excellent alternative for the woodworker who has a central air compressor to power various air tools. However, small, pancake-style air compressors are not always powerful enough to run a sander without frequent breaks to recharge with air. Use your pneumatic sander with an air compressor that can produce an air volume of 40 cubic feet per minute (CFM) or greater for the best results.
Variable Speed
Random orbital sanders produce an aggressive sanding motion that can sand away a lot of your workpiece if you're not careful. That's why it's important to choose a tool with a variable speed setting. The general rule is the wider the range of speed, the better as this gives you more control when it comes to sanding.
The Right Type of Handle
Most random orbit sanders have a palm grip design. This allows you to grasp the top handle located directly on top of the pad and fully control the direction of the tool.
This design, on the whole, is ergonomic and keeps hand fatigue at a minimum. The problem is that some models have a bigger palm grip compared to others, making them difficult to grasp for people with smaller hands.
Palm sanders are ideal for smaller projects thanks to their compact and lightweight bodies. Apart from the palm grip, you can also hold them around the neck for greater control.
If you want greater control and a more secure grip, then check out random orbital sanders with D-handles. Some models even have the trigger switch located right below the handle for a more convenient operation.
If you want to reduce hand and arm fatigue while maintaining a firm grip on your tool, then check if the model has an auxiliary handle. A random orbital sander with an auxiliary handle is more convenient, and you can be assured that you can apply just the right amount of pressure to the tool while working.
It is also easier to use the tool vertically or overhead when it has an auxiliary handle. Some units have built-in auxiliary handles, while others have auxiliary handles that can be adjusted and removed when necessary.
Disk Diameter
Choose a 6-inch random orbital sander if you want to take on larger projects as it covers more area. But if you're a hobbyist who tackles smaller projects or you want something lighter and budget-friendly, then go for 5-inch random orbital sanders.
Want to have your home remodeled but don't know where to start? Then check out these home remodeling ideas to get started.
Conclusion:
The truth is every one of these random orbital sanders is outstanding in their own way. But, of course, there can only be one, and the best random orbital sander is…
Bosch GET75-6N Electric Orbital Sander
So, what makes it the most outstanding random orbital sander in the list?
What I like most about this 6-inch sander is its ergonomic design. I'm confident that all random orbital sanders in the list perform well and are durable, but you have to consider user comfort if it's going to be a mainstay in your workshop and you have an extensive project that requires you to sand away at several workpieces for hours on end.
There are a lot of options for handling the tool. There are the barrel and rubber-molded top handles. It also has an adjustable auxiliary handle that makes it easy to work on large surfaces or sand a vertical or overhead surface.
It has a pad guard that protects the front or side surface of your workpiece (in the case of cabinets or floors). It also has a longer dust exhaust port at the side which, for the most part, doesn't get in the way.
It only has two-speed settings or sanding modes (normal and turbo mode), but it is still possible to get a finer finish when you set it to normal mode and an aggressive performance when you set it to turbo mode.
But it is heavy, so make sure that you consider that before buying this random orbital sander. It is also pricier than your regular random orbit sander. This might not be the ideal tool for you if you're new to woodworking or you're an occasional user.
Other Great Articles to Read:
To view our Amazon Associates Disclaimer, please click here.