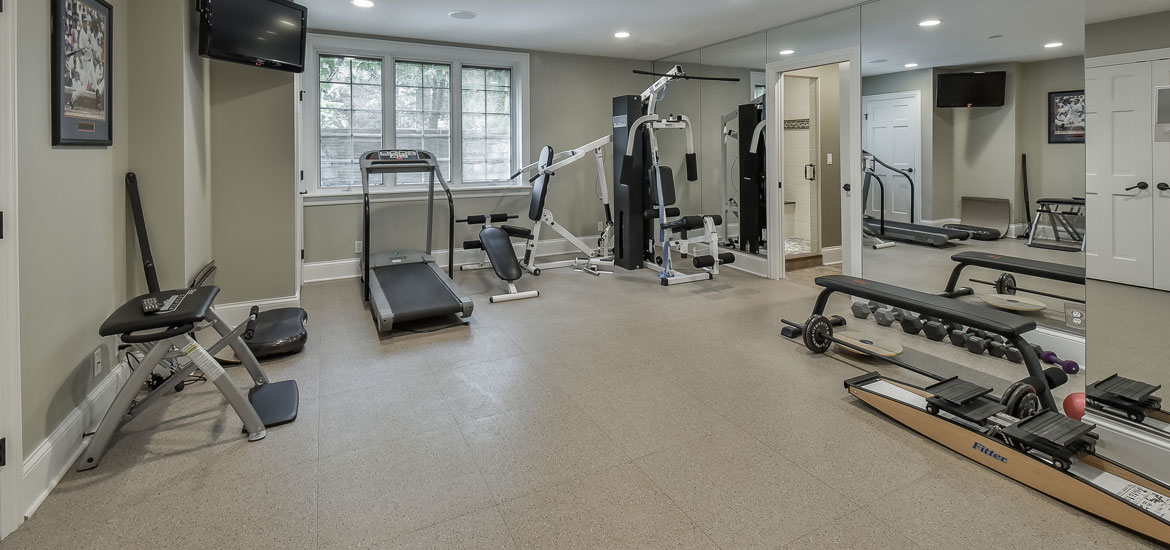 A home gym can be a great convenience. However, coming up with the perfect home gym design to suit personal preferences can be a challenge. The best home gym design increases the chance of achieving maximum workout benefits while maintaining aesthetic properties with the rest of the house. Nonetheless, it could get utterly frustrating deciding the best gym setup from the myriad of home gym designs available. It is advisable to take time in planning before making a considerable investment in any design.
Working out and keeping on track can be very time consuming and the thought of working out in a crowded gym does not make the situation any better. A personal trainer is another option, but wouldn't it be better to have the right equipment in the comfort of your own home?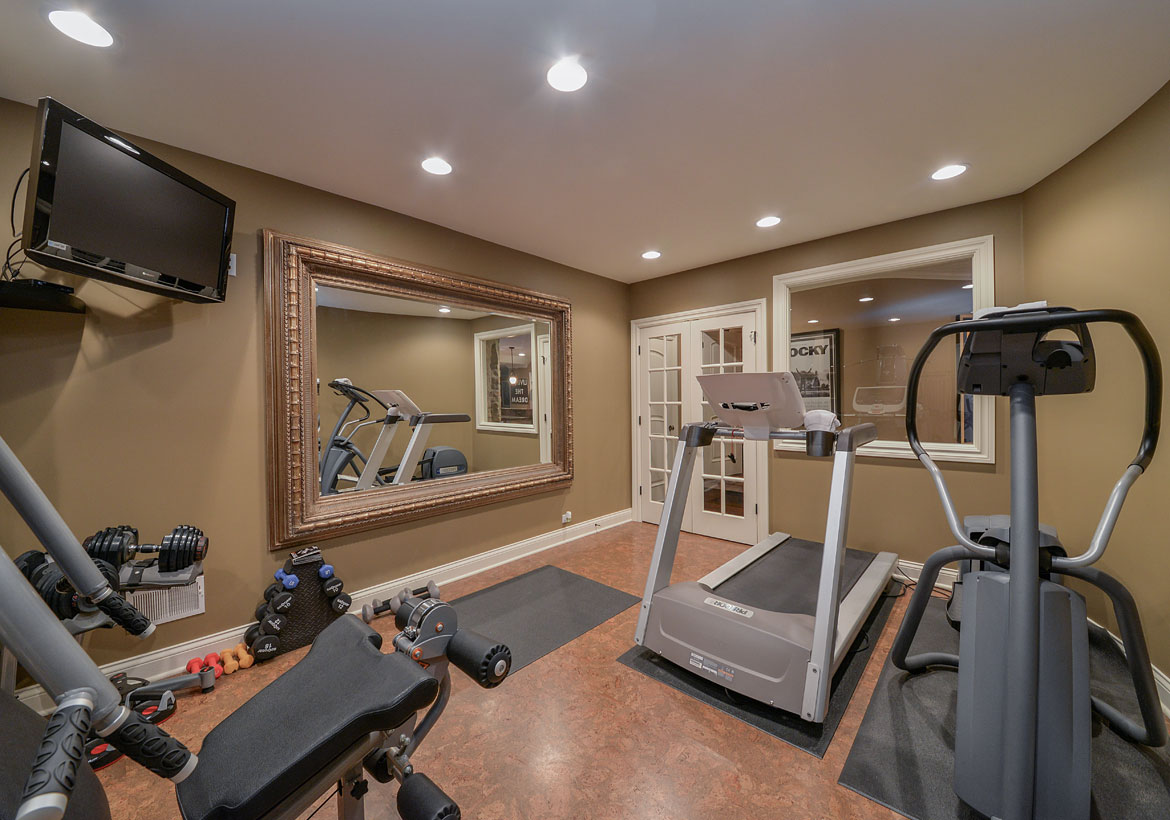 Factors To Be Considered for Basement Home Gym Design
The following questions should address your home gym design planning strategies and highlight what considerations need to be observed before making any commitments:
Is the living space large enough to accommodate a well functional gym?
Will the gym affect home décor/how can the gym space be designed to uniformly match the rest of the home décor?
How much equipment can fit in the space without cluttering the space?
Is there adequate natural lighting/how else can the room be lit up if there is no access to natural light?
Are there electrical requirements that need to be addressed?
What are the flooring considerations/options?
Is the design easy to maintain?
Are there health and safety standards that need to be observed?
Does the budget at hand facilitate the desired design and is the design cost-effective?
Careful considerations on the whole design aspect go a long way in achieving the best results within a particular budget.  Here is an overview of these home gym design considerations:
1. Space and Location
Ideally, fitness spaces should be as spacious as possible to facilitate numerous workout positions as well as accommodating adequate training equipment and storage. The home gym design should allow for future expansion or addition of more equipment. Choosing the most appropriate location for a home gym significantly tailors personal workout habits. For a comfortable alluring home gym design, the location should allow natural light and ventilation. Creating an ideal interior design environment not only boosts energy but also impacts focus throughout the workout sessions.
2. Equipment
As this will be your personal workout area, the equipment you stock should revolve around your ultimate training goals. Consider your comfort and personal desires when picking out your home gym equipment. Ensure that they serve your specific needs effectively. The size of the equipment also determines the home gym design. Make sure to remember that equipment that is electric has to be conveniently positioned close to power outlets to avoid wires running across the space.
3. Supportive Environment
Creating a home gym design that enhances your focus and staying motivated is a key aspect in designing a home gym. Factors such as the room color, lighting, air quality, and air conditioning; as well as architectural factors like high ceilings and interior décor, have a potentially massive impact on workout routines. Incorporating technology in your home gym layout has become increasingly popular and is found to be very effective in mood-setting; from sound to visual effects. However, this could prove to be a distraction at times and should be done within moderation. Intelligent design choices for this kind of environment in workout spaces ensure optimal benefits from training sessions and positively contribute to personal goal outcomes.
4. Gym Flooring
Before determining what flooring to install in your home gym, it is important to note that as much as you would require a flooring material that would cushion you in case you fall during a workout, the continuous wear and tear from heavy machinery and activities impacts durability. Choose flooring material that is stiff enough to sustain weights and simultaneously be safe; ideally, use non-slip surfaces like rubber.