Cottage style design is about producing eclectic simplicity. You do not need to exist deep in the woods and by the ocean to recognize the appeal of cottage style design. With its fresh look and unique individual touches, it is easy to understand why this aesthetic has existed for many years. In our opinion, it is not going anywhere soon also.
If you're a fan of a cottage house, you're in luck because today, we have cottage house plans and design ideas for you to take inspiration from.
Everyone who loves the blue hue will certainly adore this exterior house design that appears like a cottage along a shore! This beach bungalow has white trim and James Hardieplank siding, so it fits the bill for "transitional." This villa, built by Lolio Architect, looks refreshing in its cool blue hue.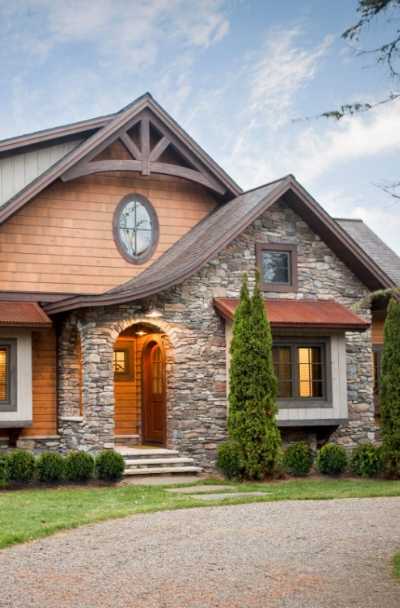 Do you want your home to seem like it belongs to an avid reader? This one screams bookish coziness and inspiration. This one is designed to seem like a cottage. Therefore it was built using typical cottage materials like stone and cedar shakes. Edgewater Design Group is responsible for the impressive exterior of this home.
SMALL YET MIGHTY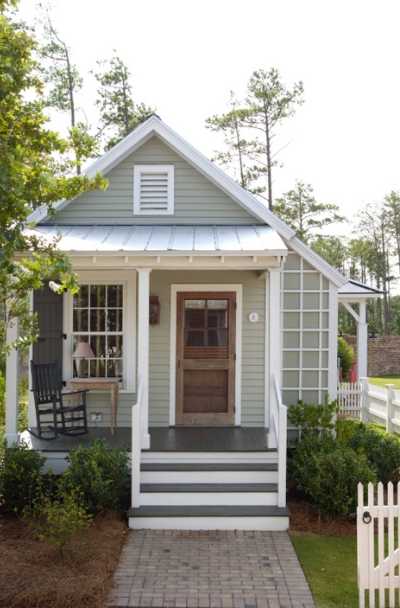 Looking for a minimalist, energizing exterior design that can make my little apartment seem like home? No matter how little its footprint, this house packs a lot of character thanks to its porch, metal roof, and trellis. Our Town Plans has created a little home that packs a big punch.
WELCOME HOME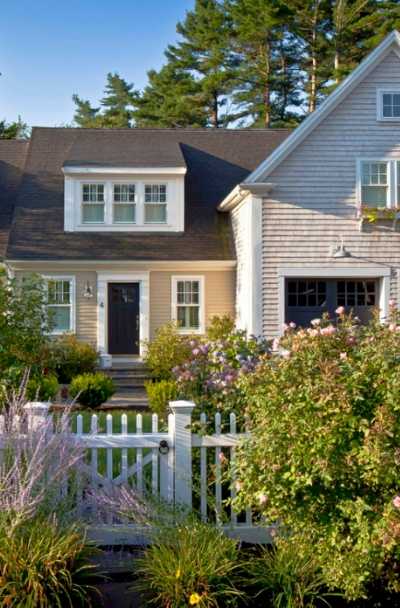 By following these tips, you may have a design that is both inviting and modern. The new garden in the front yard is lovely. Suppose you were on your way to the beach on your bike and passed this house. The home design by Sean Papich Landscape Architecture is very bright and cheery.
NAHB WINTER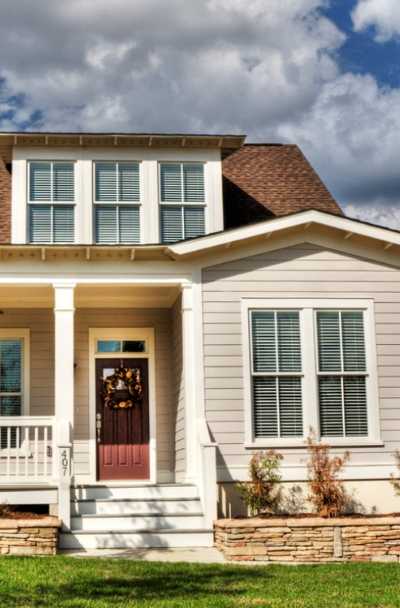 This cottage-style home's bright white walls and exposed wood beams are a winning combination. The cottages are designed for those aged 50 and over and are modest yet attractive. Allison Ramsey Architects designed the outside of this home, which is why it is so cheery and inviting.
COZY COTTAGE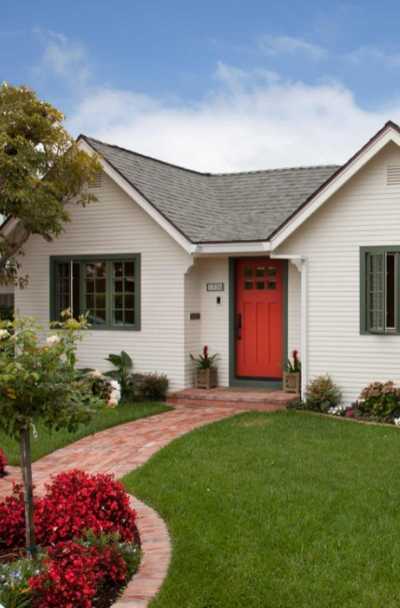 This attractive home's façade features an orange front door that perfectly contrasts the white wood siding. Before the orange door, there is also a dreamlike corridor—an adorable cottage home created by Gatling Design.
WATERFRONT VIEW
Want to experience being in a legendary film? This home design is excellent and appears to be both timeless and idyllic. That Chip Webster Architecture exterior home design is fantastic. The weathered untreated cedar shakes naturally contribute to this lovely color.
LAKESIDE JEWEL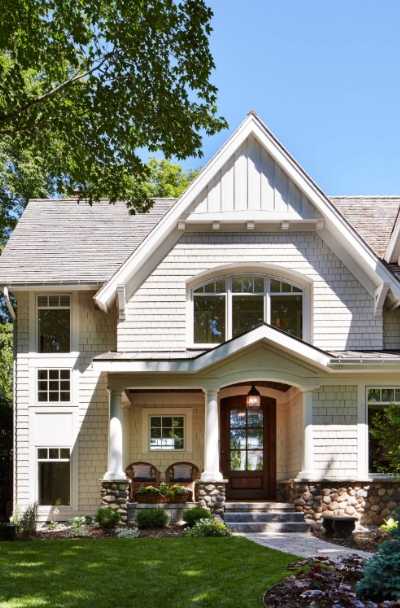 Your home will have a lot of curb appeal and seem more welcoming with a garden and a white exterior. Numerous front-facing ornamental windows are designed to take in scenic vistas of the lake. Hendel Homes designed this beautiful home on a lake.
FACELIFT UPGRADE
Do you want a home that seems both timeless and inviting in your dreams? This one appears to have come from the future! The front of the house was built to support a gable roof, and a box bay extension was added to complete the design. WINN Design+Build did an amazing job on the outside of this dream home.
IN THE DETAILS
This example of external shutters with a unique cutout pattern shows how many characters can be added to the facade of a house. There is a lot of thought and care put into the design of this home, as it sparkles in the early morning light. Executive Craftsman has outdone itself with this one.
What Is A Cottage House
What makes a home a cottage? Cottage style homes encompass an extensive selection of designs, but are usually smaller compared to average ones and feature different architectural choices that call to mind cabin or maybe lakefront properties. They might have beautiful touches like, for instance, vertical exterior paneling, a stone façade, and also strong geometric shapes, which set them apart from other modern styles. Popular in rural areas, the cottage design has today made its way to metropolitan residential and semi-residential areas. Originally, the word cottage described the dwelling of a "cotter," a laborer who was allowed to occupy the residence in return for farming work. Since laborers have been provided very small space apart from permission to inhabit the cottage as well as its surrounding land, these homes were extremely modest, with a little ground floor living space minimizing story bedrooms that fit under a pitched roof structure.
Contemporary small cottage house plans remain compact, usually "two up, two down"—quite simply, 2 bedroom on each floor, but are usually romanticized as quaint or picturesque. Rather than being occupied by serfs or cotters, contemporary cottages were owned by wealthier families as getaway properties, frequently situated near a lake or even in the mountains. In 1842, Andrew Jackson Downing printed a house design book known as Cottage Residences, which sparked a growing interest in these homes as serene and picturesque. In the United States, cottages were generally summer residences for middle-class and upper families. During the 1960s and 70s, A-frame cottages became the preferred cottage plans across the country.
Much more recently, cottages have moved out from the woods to the suburbs, re-imagined as cute cottage style homes. While these properties try to evoke the sensation of a woodsy getaway or maybe cold mountain retreat, they include contemporary electrical, plumbing, & home capabilities. These houses could be determined by their smaller sized square footage and style that is unique—they could have little balconies, bay windows, or maybe gable roofs. Wood is commonly used as an exterior covering rather than the siding, supplying the house with a far more natural look. Many contemporary cottages in rural areas are two-story but do not sprawl across their whole lot. Charm is much more important here, compared to size.
LUSH LANDSCAPE
Want a front yard garden that looks great with a newly renovated home? The entrance door of this house is a brilliant shade of blue, and the surrounding landscaping is reminiscent of the English countryside. The Cottages Of Rehoboth LLC team did an amazing job with the design.
WAVE PATTERN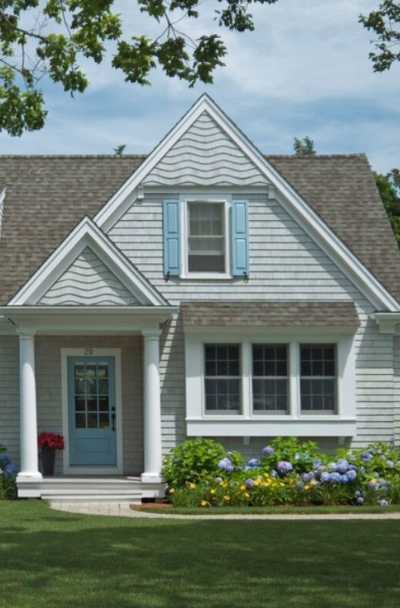 Looking for a home plan with more visual depth and vibrant color? Adding visual appeal is a wave pattern applied to the top of each roof. Amazing work by Archi-Tech Associates, Inc.; the design is uplifting and inspiring.
FALL VISION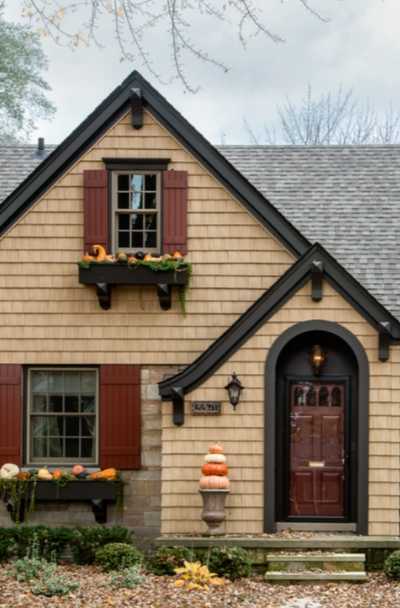 Do you desire a home design that resembles a cartoon character's home? On Christmas Day, you may have a lot of fun decorating this house! This adorable home is transformed by incorporating window boxes, corbels, and painted shutters. What a wonderful home MainStreet Design Build has created.
Embracing The Cottage Home Style
In case you are a fan of relaxing cottage vibes, this particular post is perfect for you. Continue reading to get the supreme training regarding how to create this look work inside your interiors. With our tips, even the busiest spaces will be transformed into a soothing oasis. Cottage style is about creating airy, bright, and light spaces. When developing these rooms, this must be your main consideration, beginning with the color palette. Because lots of cottage interiors provide an eclectic edge to them, the color usually winds up becoming a formidable, unifying factor. Of course, begin with a neutral foundation. In this specific situation, fresh whites have become the gold standard. A few cottage interiors even go as far as to create their design around a completely white appearance. Doing this provides the space a sophisticated and simple feel. If you like to go that route, simply make sure you play around with loads of various shades, shapes, and patterns to bring to the room a lot of variety.
If an all-white appearance is not really your style, the main color palettes can also be popular with cottage styles. Nevertheless, they are usually in softer shades. Think about using shades like raspberry, robin's egg blue, or maybe cornflower yellow to then add obvious interest to the basic foundation. Choose eclectic furniture. Cottage style interiors revel in being something other than cookie-cutter. In these areas, each design element typically has a backstory, particularly the place that the furniture is involved. It is better to give up buying single sets in favor of handpicking even more eclectic pieces that catch your eye. Traditionally, a cottage couch features a vintage feel to it, also. Do not hesitate to look at several outside-of-the-box sources to locate the greatest buys. Watch out for local antique shops, flea markets, yard sales, and thrift shops. Who knows what treasures you will stumble upon (given that they are in a sturdy, practical state, of course!).
When you take your finds home, everything you will need is several coats of paint to connect them together. Pick a shade which fits nicely with your chosen color palette, with possibly a matte or maybe eggshell finish—and you're all set. Having said that, in case you are not big into DIY, slipcovers are additionally quite typical in cottage looks, allowing it to go quite a distance on to making various types of furniture appear cohesive. Use unifying patterns. Incorporating style is one more way you are able to bring together the hodgepodge feeling that often comes with cottage-like designs. Historically, floral patterns had been extremely popular, but in order to create the appearance much more contemporary, think about utilizing geometric pattern or a chevron. Cottage looks are about embracing comfort; therefore, you've lots of opportunities to function pattern into the home through textiles. As you take the area together, concentrate on employing an assortment of throw rugs, seat cushions, pillows, and blankets, making it inviting and warm as you possibly can. Something we do not talk about quite often usually is window treatments. With cottage interiors, you need the space to feel like a rejuvenating breeze may just come through the window at any second. Putting a couple of large panels around your window frames is a simple method to obtain this particular visual. They, too, may gain from a great dose of pattern.
STAR QUALITY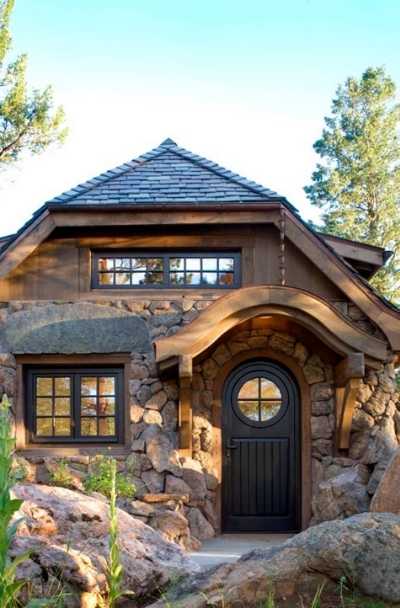 Want a home design that is simultaneously rustic and contemporary? With this one, you'll feel like you're on vacation. This design was inspired by historic national park rough stone shelters and will stand the test of time—what a fantastic house design by TKP Architects.
ORGANIC APPROACH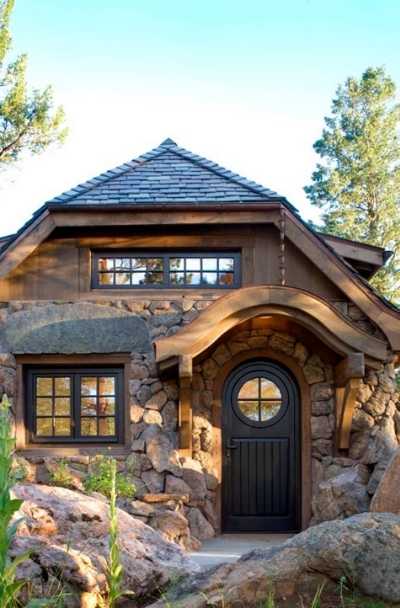 Do you want a more natural approach to your home's design? The house has a nice, rustic vibe all around. This is an excellent house plan, with a solid appearance down to the basement. This beautiful residence was designed by Chioco Design and is based on a natural stone foundation.
GREYWALL COTTAGE
Anyone who likes the color combination of gray and green will adore this home's decor. This one has such a comfortable, clean, and energizing appearance! There is space for everyone inside the extended floor plan that lies beyond the charming façade. This design by Frusterio Design, Inc. is amazing.
SEARS CATALOG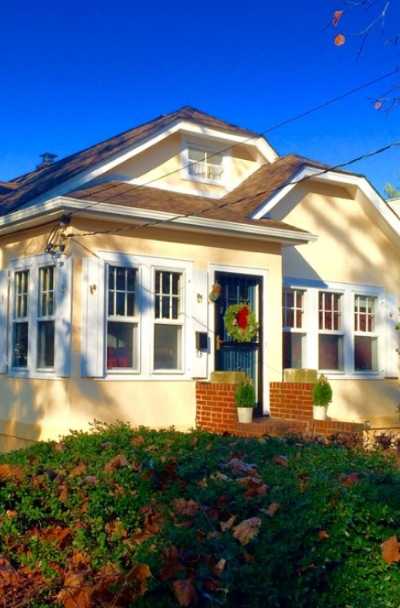 Do you want your home to seem like it belongs in a glossy magazine? You will feel revitalized and optimistic after taking this. Many of the houses in the area seem like they came straight out of the 1920s Sears catalog, and this one is no exception. Amazing architectural work by Kaja Gam Design, Inc.
CALIFORNIA CLEAN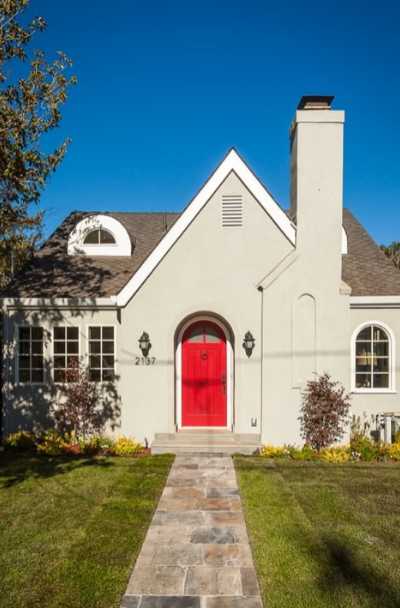 Do you desire a house exterior with a distinctive and eye-catching design? Even the red door looks unique! The way to the front entrance is made plain by the exterior's stucco painting, which has simple lines and no adornment. How amazing is this design by Just the Touch?
Decorating Ideas For A Cottage House
One of the more charming areas of cottage living is its bare-boned, simplistic, and natural style. Instead of cover your wall space in artwork, you can show off the architectural beauty of the salvaged pine boards by themselves. The small imperfections & discolorations of the boards produce an earthy, distressed appearance that offers a perfect backdrop to the sharp, white headboard, and nightstand. One of the better wall remedies that can be used for a cottage style interior is wainscoting. This particular wall treatment offers a cottage and beach look on the room and sometimes covers just the bottom part of a wall. Another option is adding another style of molding or maybe paneling on the walls. A soft colored wallpaper is yet another strategy for cottage-like walls.
Cottage style decorating usually encompasses colors that are soft, like pastels. Baby blues, mint green, soft yellow, and soft pink are several typical choices. White is commonly utilized for the wall or even furniture color. Styles that mirror a beach scene may also be used, like teal, pool blue, and sandy brown. A household is able to enhance a cottage style interior in an assortment of methods. Wrought iron is commonly utilized for table bases along with headboards. Slipcovers can be utilized to cover less appealing couches, dining room chairs, and armchairs. A weathered appearance is usually connected with cottage style decorating. You are able to achieve the appearance by painting a portion of furniture a cottage color, like gray, yellow, or blue. You then are able to distress the surface by utilizing sandpaper or perhaps tapping on the furniture piece gently with a hammer or perhaps chisel. Wicker furniture is yet another choice. Huge storage devices like dressers, armoires, & wardrobes can also be utilized with this particular decorating scheme.
Accessories have a tendency to be antique in nature. Shabby chic accessories include older pieces which have a weathered look, like a well-used trunk or paint peeling shelf. Other fabrics and pillows reflect the different hues which are used all over the space. Lace is commonly used as a table cover. Stylish pieces like candelabras, teacups, lamps, candlesticks, and chandeliers are usually placed throughout different home interior spaces. Collections are usually generally utilized to produce a slightly cluttered look. The cottage-style look incorporates more recent pieces that are combined together with more mature pieces.
Different Ways To Add Cottage House Appeal
Generally, there will come a time in everyone's life when you're really totally prepared to escape from everything. You begin daydreaming about secluded cottages during work and spending your weekends browsing Airbnb when you should be washing. Effectively, imagine returning home to a cottage each day. Does not that sound beautiful? You will find specific things that most cottages have that you are able to very easily add to your very own home's exterior. Check out these strategies for making your house look like the cottage everybody else daydreams about.
Front Door – Truth be told, the front door you decide on is essential when you are choosing that cottage vibe. When you would like your house to appear open and airy and inviting, you will certainly like a front door with a big window.
Screen Door – Indeed, we are still discussing your front door since screen doors are the next piece on the puzzle. All comfortable cottages have one. It enables the fresh air and also birdsong inside while allowing the scent associated with a scrumptious dinner as well as the audio of family laughter drift out. Extra points in case a person in your house plays the piano.
Porch Plants – While many English cottages abandon a front porch, lots of American cottages bring them in. Yay for much more decorating space! Putting a little greenery on a front porch is a simple styling addition and gives a homey feel. I suggest Boston ferns when your porch is shady.
Porch seating – Doesn't that look like you wish to curl up on Saturday afternoons? You are able to have that on your porch also with a wicker chair, a blanket along with some pillows. It is going to make the ideal spot for a good read or maybe a chat with a buddy.
This is an image roundup post, curated to showcase and promote other reputable contracting companies' and their amazing work. To have any of the images removed, please reach out to us and we would be happy to do so.
Other Great Articles to Read: