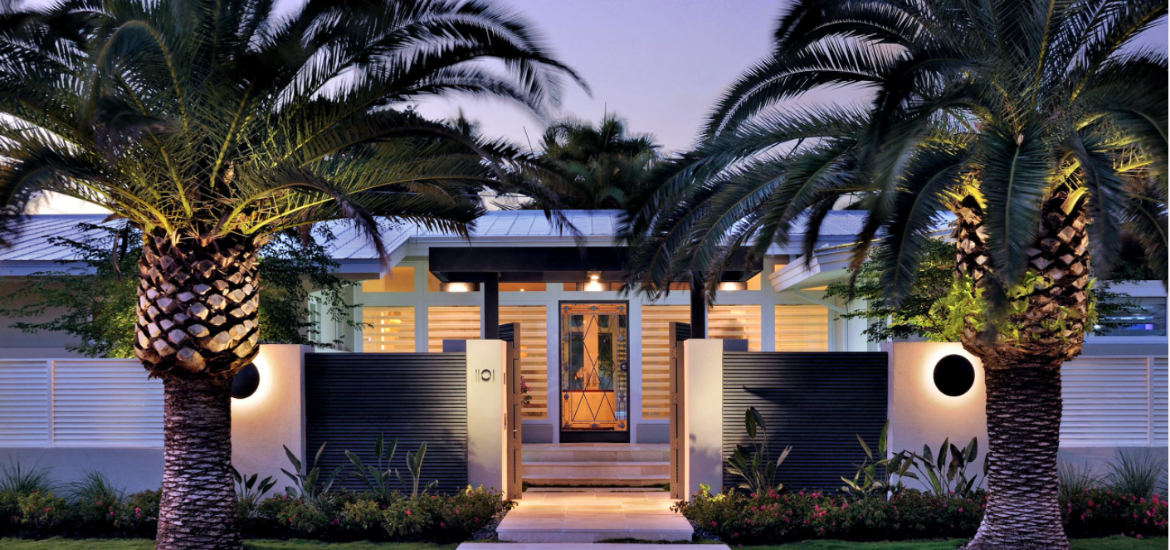 Fences in backyards are common. On the other hand, many homeowners end up asking in case they require fencing in their front yard. While front yard fences are not as popular, they're certainly not uncommon. Allow us to share the things you need to think about when considering fencing in your front yard. We also have curated 37 front yard fence ideas for you to take inspiration. Enjoy!
You want a front yard design that blends in with its surroundings, so you choose elements made of wood and filled with greenery. This classic fence is made from bricks and wood and looks fantastic. Paul Hopper Associates designed this stylish perimeter fence.
The steel fence complements the stunning Mediterranean-style landscaping in this front yard. This style is very Mediterranean and rustic looking. It seems so easy and attractive that you wouldn't think twice about it. This stunning fence was designed by XANADU GROUP and depicted the Mediterranean style, perfect for a front yard.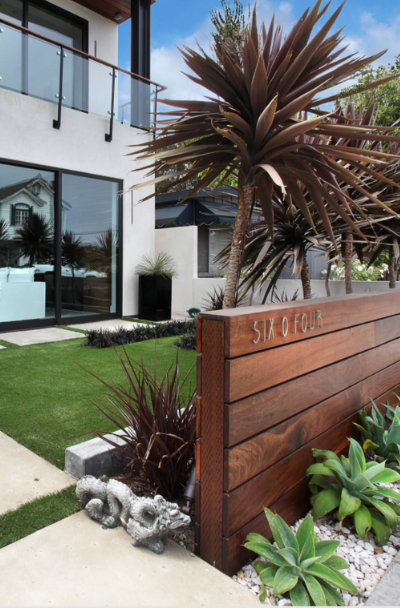 A fence constructed of wood panels surrounds the property, yet it doesn't obstruct anything or detract from the home's aesthetics. Natural components are used to great effect to create a contemporary aesthetic. To say that Brandon Architects, Inc. has designed an attractive modern fence for a front yard would be an understatement.
WHITE COTTAGE
This white cottage style appears to be both straightforward and lovely. Everything seems even and straightforward since it all seems so pleasant and welcome—what a beautiful white fence for a Denver farmhouse's façade. The white cottage design by KGA Studio Architects, PC, is excellent.
OFFSET LAYOUT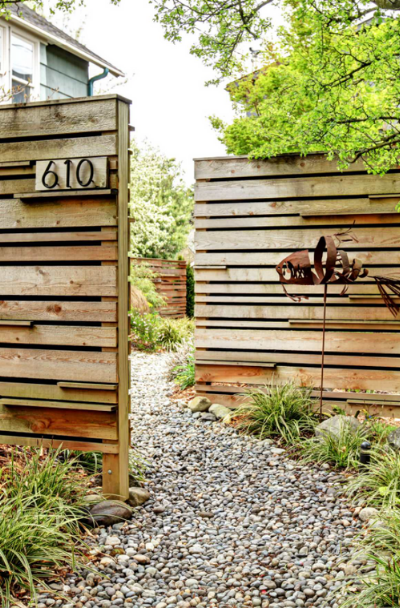 If you ever get the opportunity to cross a street and gaze at the front yard fence design of a great property, you will certainly be astounded and enchanted by its beauty. Amid a bustling roadway, the barrier creates an impression of seclusion and isolation. This offset arrangement of a fence designed by Fivedot appears to be taken straight from nature.
WELCOMING
Do you want a warm and inviting front yard fence design that makes it appear like you are in a kid's movie? Westover Landscape Design came up with an excellent plan for this garden fence. These wooden fences allow you to safeguard the lovely grass you have.
WALL VINES
Let your plants climb your fences if you want a one-of-a-kind look like this. This front yard fence design with wall vines is beautiful and would be a great way to show off your appreciation of nature and elegance. Designed by debora carl landscape design, this fence may be in a five-star hotel.
WOODEN SLAT
Seeking a more rustic appearance for your front yard fence? This one appears revitalizing and genuine. The front yard can be made more secure with the help of wooden slats spaced however you like. Wow, California Deck Builders' fence in your front yard is beautiful.
Importance Of Front Yard Fences
In case you have pets who run in your front yard, it is advisable to fence the spot in. Even in case your pet is essentially the most well educated and would never ever leave your yard, a great fence provides reassurance to passersby. Additionally, it offers safety to the pet by ensuring they will not run out into the road. A front yard fence is also essential if you have kids. For the same reasons, a front yard fencing could be a great idea in case you are going to have kids playing in the front yard. It helps them to stay in the yard and far from the hazards of the road.
Fences in the front yard complete with a locked gate, include privacy and security, to your house. In case you're worried about crime, fences can be a smart idea to deter people from getting into your property. You will also avoid property disputes. This is unusual, but sometimes individuals have problems with neighbors crossing property lines within their front yard. Setting up decorative fencing across the property line (be certain to first officially determine where the property line is!) is going to keep their property, pets, and plants from your property.
A fence is also great to establish neighborhood goodwill. Meanwhile, it is likely you care what your neighbors think. In case no other homes on your block have fencing in the front yard, your friends may not look kindly on you starting a fence, as it changes the sense of the whole area. Check out local restrictions, though. Before you construct a front yard fence, you are going to want to be sure that there are not code problems you will run into, with your HOA management company or maybe the community. In certain places, garden fence ideas are not permitted or even have limitations such as optimum height. You do not wish to create a fence you will need to take down. Fencing can also make or break the appearance of your house. This could go in either case. If you have a lovely house exterior and well-maintained yard, fencing will take away from which. Meanwhile, a lovely fence is able to spruce up a usually drab yard.
TRADITIONAL
Who here is not a fan of the hues pink and purple? The pink and purple flowers on the classic fence design are lovely. Just picture a gorgeous white fence around your home, bursting with colorful blooms. What a wonderful combination of old and new Dabah Landscape Designs has created.
METAL MESH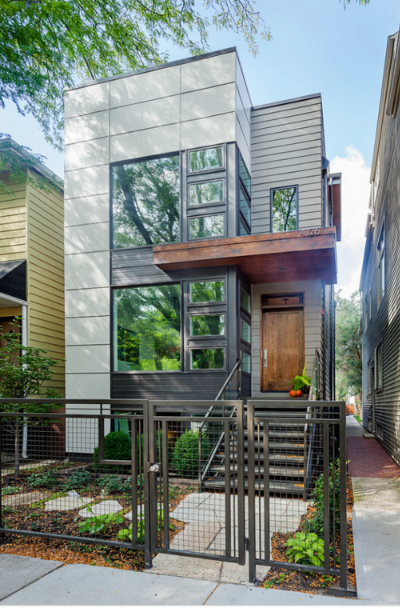 Want a home that, despite its modest dimensions, exudes a sense of calm and sophistication? The grid mesh on the fence is 2 inches wide, and the wall is made of metal. It's hard to believe how elegantly uncomplicated the fence is. Kipnis Architecture + Planning has created an amazing wall.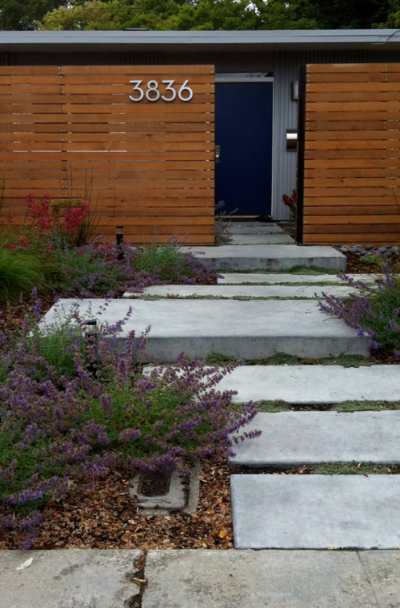 Such a midcentury modern masterpiece, this home. The wooden fences and concrete walkways are so typical of the mid-century aesthetic. The fence provides an air of security and privacy to the entire house. That's some ultra-contemporary, well-guarded landscape architecture by Bonnie Brock Landscape Design.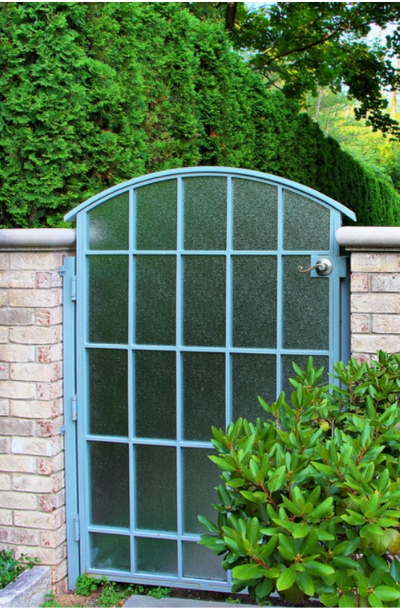 In the mood to pretend you're living in a medieval kingdom as a beautiful princess? The brick perimeter wall and frosted polycarbonate glass gate complement the labyrinthine interior—amazing work by Arrow. Land + Structures.
Types Of Fences
The kind of fence you select won't just play a vital part in your home's exterior design, but additionally offer just the most vital advantages of all homes—security. A professionally installed fence provides each homeowner that real feeling of home we all wish. Fencing, may it be wood, chain link, or perhaps wrought iron, will significantly impact your sense of house. Check all your yard fencing choices, together with a number of inexpensive fencing choices, below.
Aluminum Fencing – One of the most essential and appealing fencing types is aluminum. Although it doesn't supply the level of security numerous homeowners find in a fence, it's relatively maintenance-free and is like every other type mentioned in this document. The sole maintenance is going to come during installation whenever you decide to paint and decorate it. Nevertheless, together with the security, it is significantly less durable as you might feel.
Wood – Wood is regarded as the favorite fencing type across America. Not merely will it offer homeowners a feeling of secrecy with the height wood fencing offers, but they're additionally among the more appealing choices available on the market. They offer homeowners a warm and also inviting feeling and without the headache of emptying your wallet. Beware that the level and dimensions of your respective fence will significantly influence the price tag. The greater lumber you need to have, the much more costly the project is going to be. In addition to that, like all of the fences, they take some time to set up. Thus, a scaled-down fence will obviously be less than a bigger one.
PVC Fencing – Hands down, the least expensive method to fence in your yard is by utilizing one produced of PVC. These fences use PVC to switch wooden stakes and pickets, but while not almost as durable, they are able to surely serve their purpose. The posts are PVC sleeves that go in addition to wooden posts to include stability to the fence, but additionally, reduce material costs by using less wood. Often, the PVC stakes are connected with an adhesive on the crossbars, and on other occasions, they're fastened with screws. This kind of fencing is available in a number of various colors and heights. Due to its PVC makeup, the fence is quite a resistance to the components, allowing it to keep going for a long time.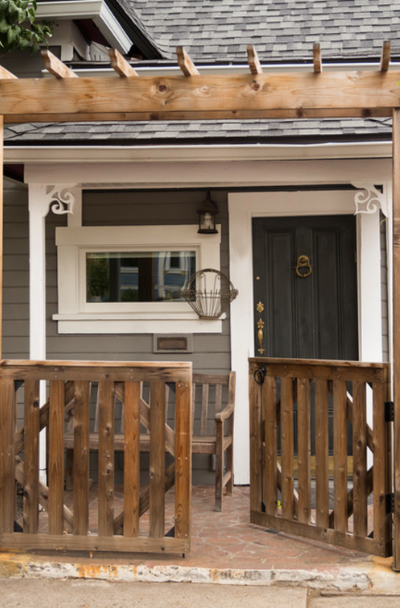 Trying to re-create the atmosphere of your home state? This one is both sophisticated and uncomplicated. A private retreat enhanced with a closed picket fence and gate crafted from quality wood. The use of grey as a unifying color scheme is also well-received. The team at Regenesis Ecological Design has come up with a solid design.
CUSTOM CUT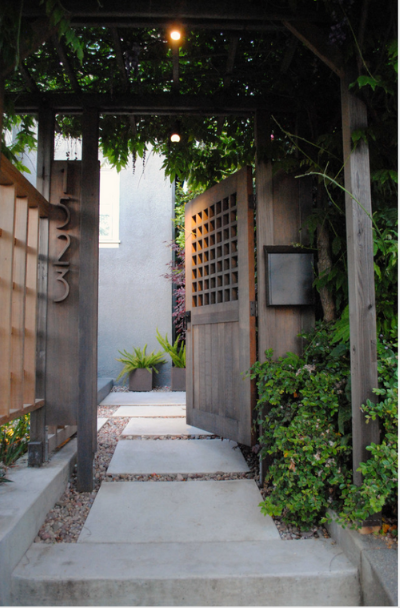 This gorgeous fence design would be perfect for a home that caters to nature enthusiasts who want to feel like they're in a remote rural area. This front yard patio in the city is fenced in with wood and has a gate. It appears to be a refreshing and inviting space. Ian Moore Design created this one-of-a-kind look specifically for you.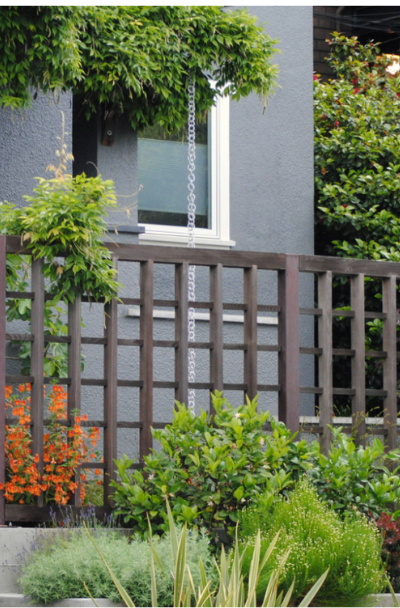 You may keep your lovely flora safe behind a fence made of checkered wood. It plays double duty as a plant shelter and a patio/garden decorator since it keeps your plants safe while setting a chic, contemporary tone. Ian Moore Design outdid itself with this patio front yard.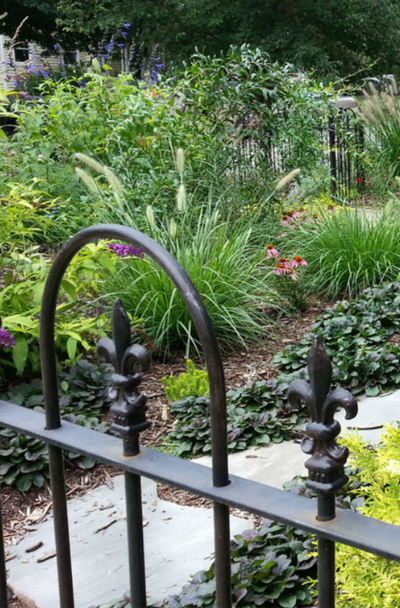 With its iron fence and charming cottage architecture, this Victorian front yard is both calming and stunning. This fence style will make you feel like you've stepped into a Victorian mansion. I'm impressed with Mindful Garden Design's front yard fence.
Other Options For Front Yard Fence
Wrought Iron Fencing – Whenever you see houses with funky styles on top of their fences, oftentimes, those homeowners select a wrought iron fence. While wrought iron fencing is both beautiful and sturdy, they actually do demand regular upkeep. In case you would like to keep its beauty, wrought iron fences have to be sanded or even repainted every 2 to 3 years.
Vinyl Fencing – Apart from price, vinyl fencing is elite with regards to some other class. Actually, several producers say that vinyl fences are almost five times stronger and four times more adaptable compared to similar wood fences. Vinyl fencing is maintenance-free and also resists paint, enabling you to effortlessly clean graffiti or perhaps some other unwanted stains. All you'll require is a hose and soap, making it appear like new.
Chain Link Fencing – Chain link fences don't add much privacy to the house but do the other fundamental functions of a fence very well. Homeowners, and also school administrators (extremely popular), will be thrilled to find out they're durable, cheap, and hardly need any maintenance (like some other options).
Bamboo Fencing – Like hardwood floors, bamboo fencing is beginning to get to its stride in the marketplace. It may be grown naturally, so a lot of our green readers are going to be pleased to hear it is among the most eco-friendly and appealing options available on the market. There are three models for bamboo fencing: live bamboo, bamboo cane, and then rolled bamboo. Bamboo cane and rolled bamboo use poles linked together, which are a little sturdier compared to living bamboo. Live bamboo is able to grow as much as a foot a year. We wouldn't suggest this particular style in frigid climates.
Factors To Consider In Constructing Your Fence
There are various reasons a front yard fence might be a great strategy. You might like the privacy, have to contain kids or pets, or possibly you would like to keep others from getting through your home. Absolutely no matter your reason, keep in your mind that fencing in your front yard differs from fencing in your back yard because the front side is a lot more public. Allow us to share a number of essential factors to think about when selecting a decorative garden fence.
Fence Specifications – The location and height associated with a front yard fence could be subject to local area ordinances and codes. These building rules are able to affect the final details and style of your fence.
Height – The level of the fence will depend on exactly why you would like to fence in the front yard. If your objective is security, you might like a taller fence to block the view of passers-by. Meanwhile, in case your primary goal is keeping kids that are younger confined and prevent individuals from cutting across your grass, then a lower fence might get the task done quickly. You might also need to look at just how height affects your home's appearance. Tall fences are able to obstruct views from within the home or even create a home look imposing. Regional ordinances and codes may additionally impact your fence height. Usually, homeowner's associations have fence rules which are able to determine material, style, or the size of the fencing you are able to use or even affect whether a front yard fence is actually allowed.
Location – Backyard fences are usually placed just within the property line, but that might not do the job for a front yard fence. The front yard might fall under public, government, or maybe energy access, plus right-of-way laws, that are called easements. For instance, the fence might have to be established a particular distance away from the public right-of-way of the sidewalk. You might additionally be not able to fence all around parking strips or maybe across access paths to utilities, including meter boxes or perhaps fire hydrants.
Design and Materials – Fences in the front yard have an immediate effect on the complete look and curb appeal of your house. You might also wish the fence to merge in with the general style of the local community.
Panels or pickets – Your very first choice is whether you desire wide open decorative fence panels or closed pickets, as this could influence your material choice. In case you would like fencing for security purposes, open pickets might be the greater choice. Closed pickets can shield possible criminals from view even though they attempt to gain entry to your house.
This is an image roundup post, curated to showcase and promote other reputable contracting companies' and their amazing work. To have any of the images removed, please reach out to us and we would be happy to do so.
Other Great Articles to Read: