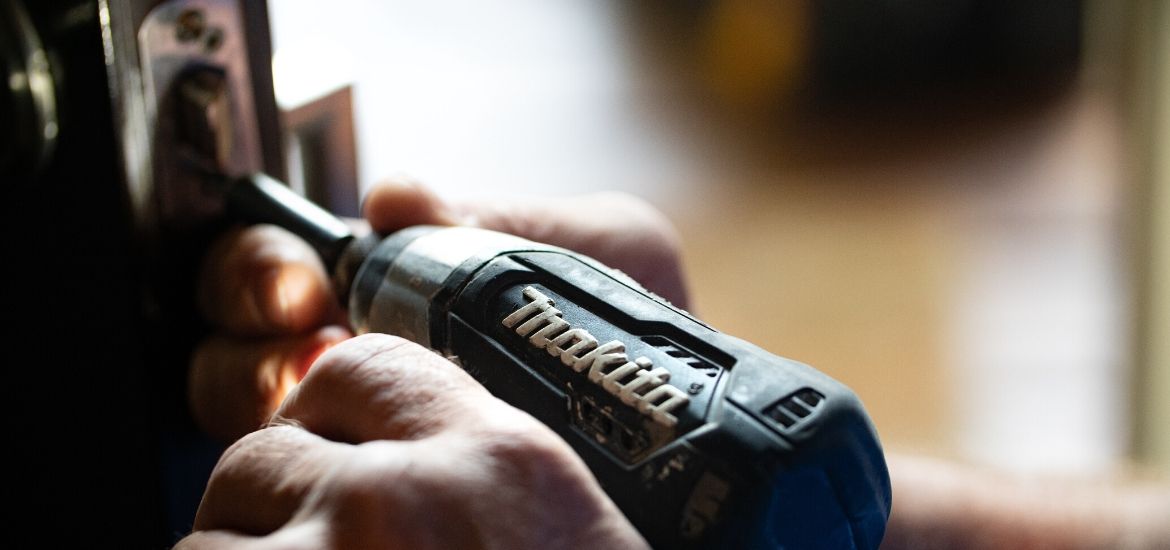 Imagine walking down the aisle of your favorite hardware store. You're looking for a power tool that can fasten those long screws for your current project. You're new to woodworking, so you're unsure if you should just get a regular cordless drill or if it's better to buy an impact driver because one of your friends told you to. Or is it better to get both?
And because you're new to woodworking, you're wondering what even is an impact driver? Does it function like a standard drill, or does it offer something new? Is it more powerful than standard drills and hammer drills?
In this article, we'll take a look at what an impact driver is, what it does, and whether it's the perfect tool for your project. We're also going to compare and contrast it with standard drills so you can decide whether it's the right tool to buy. Check out our handy guide to impact drivers below.
Power Drill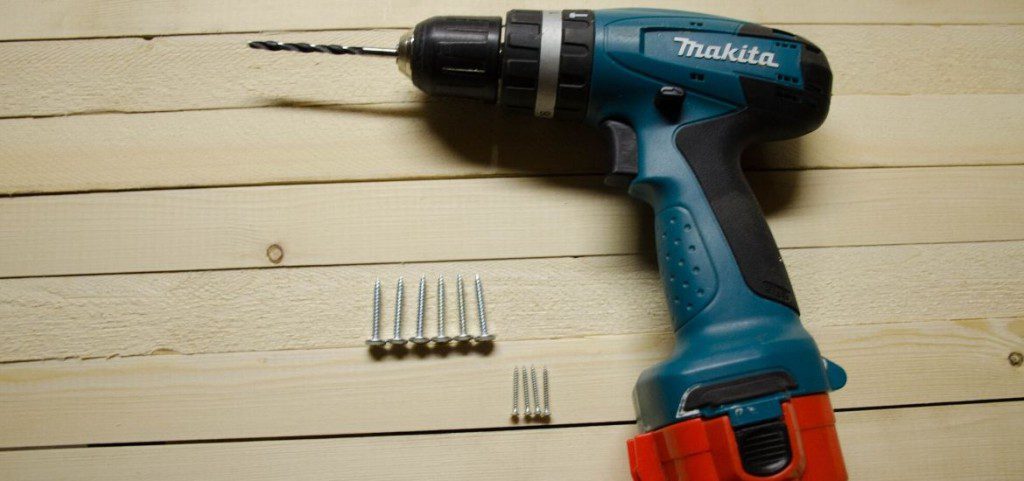 A Makita power drill. Photo by Eugen Str on Unsplash.
A drill is a handheld power tool equipped with a motor that spins a detachable drill bit. It can be used to drive fasteners into a workpiece, but its primary role is to bore holes through different materials, including wood, plastic, and some metals. A power drill is made up of a trigger, a chuck, a forward and reverse button, and a power source.
Corded power drills are plugged into an electrical outlet, while cordless drills are powered by lithium-ion batteries. In general, corded drills pack more power than cordless ones. They are also lighter than cordless drills because they don't have batteries attached to them.
If you want a tool that you can bring anywhere and not have to worry if the jobsite has an electrical socket or not, then a cordless power drill is ideal for you. Cordless power drills are convenient, but they are, by nature, heavy thanks to the additional weight of the lithium-ion battery. You also need to make sure that your battery is fully charged before you head out for work, or you have a spare one in your toolbox in case you run out of juice.
Power drills use a simple rotary motion to bore a hole through a piece of wood, plastic, or metal. Let's contrast its motion with that produced by impact drivers below to know the difference between the two power tools.
Looking for a cordless drill that is perfect for your workshop and fits your budget? Then check out our review of the 5 best cordless drills available online.
Impact Driver
If your task is to drive fasteners into the wood and other materials, then an impact driver is your tool of choice. Impact drivers, unlike drills, are not designed to bore holes into wood, plastic, or metal. These power tools are designed to drive screws and tighten/loosen nuts, and they only accommodate bits and drivers with a 1/4″ hex shank.
Notice the difference in the shape of the shanks of the bits below?
The one on the left is the Irwin Tools Single Cobalt High-Speed Steel Drill Bit, and it is designed for power drills. The one on the right side is a set of the hex-shanked Bosch Impact Tough Phillips Power Bits that are designed for impact drivers.
Unlike standard drills, impact drivers do not produce a simple rotary motion. To drive a fastener, impact drivers use hammering blows that go downwards, as well as side to side, into the material. Check out this handy video to learn more about how an impact driver works.
Like power drills, impact drivers are available in corded and cordless models. You can work all day long with a corded impact driver without worrying that the battery might run out of juice. They are lighter compared to their cordless siblings.
But if you find yourself frequently working in locations where the electrical socket is too far away or you just don't want to be hampered by a cord, then choose a cordless impact driver. You can use a cordless impact driver in the living room, attic, basement, yard, or even inside a cabinet. Moreover, you don't have to worry about you and your co-workers tripping on a cord when you use a cordless impact driver.
Cordless impact drivers are ideal for workers who want to prioritize mobility and convenience. But keep in mind that these power tools are heavier than corded ones, and they can impact your productivity. You have to own a spare battery if you're planning to use a cordless impact driver throughout the day. If you don't have a spare battery, then make sure that your battery is fully charged before you leave for work.
Choosing the perfect impact driver can be difficult if you're overwhelmed with a wide array of choices. We've narrowed it down to the 7 best impact drivers to make shopping easier for you. We also have a comprehensive hammer drill review if you have budget for one.
Cordless Drill vs Impact Driver
Power drills and impact drivers might look the same at first glance. Both power tools have a motor, a chuck, and a trigger. They have a handle, a forward/reverse switch, and most of the time, an LED light.
But when you look closer, you'll see some subtle differences. Impact drivers are lighter and more compact than power drills. Their motor housing and chucks are also shorter than those of power drills. But the differences go beyond the exterior.
Power drills, particularly cordless drills, can be used in many ways. You can drill pilot holes with it before you drive the screw. This is useful for delicate workpieces that might split when you directly insert a screw into it without drilling a pilot hole.
Attach a hole saw to your cordless drill so you can cut round holes, such as drains, doorknobs, and more. You can use it to install and remove screws using a screw bit. You can also use it to mix concrete, paint, and grout using a mixing bit. Attach a sanding drum to the drill to smooth out rough edges.
Impact drivers, on the other hand, are made to drive a wide array of fasteners in thick or tough wood. Long timber screws, drywall screws, decking screws… You name it, impact drivers can fasten it.
But apart from fastening screws, impact drivers can also loosen nuts by using nut drivers. Impact drivers might not seem as versatile as cordless drills, but what they lack in versatility, they make up in brute strength.
Other Great Articles to Read:
To view our Amazon Associates Disclaimer, please click here.