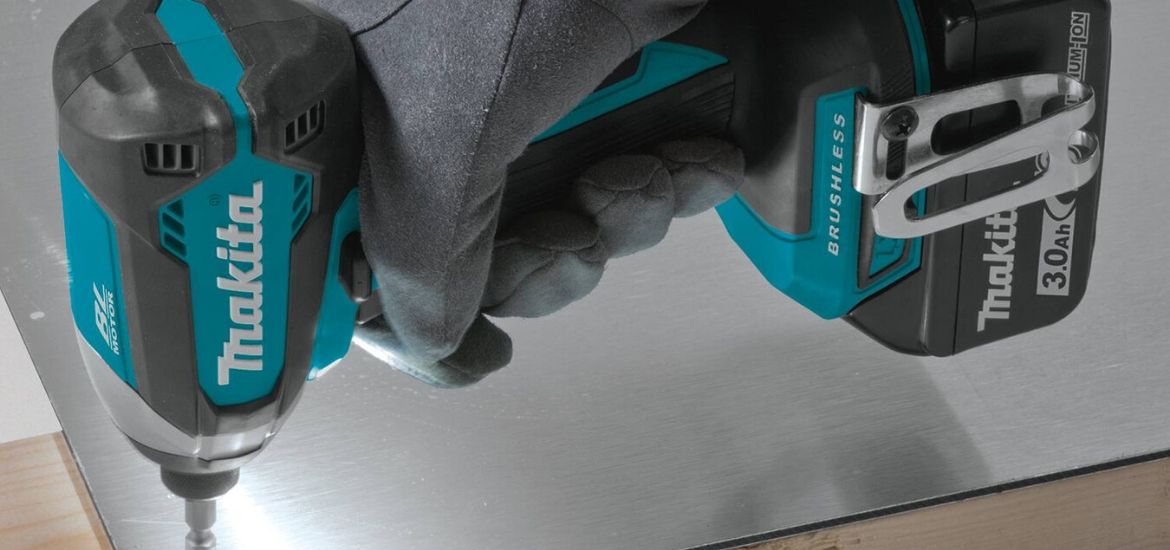 Almost all DIYers and professional builders start their power tool collection with a standard drill. But as you scale up your projects, you find that there are some things that an ordinary drill can't deliver, such as driving long screws into dense materials and removing stripped screws. For these tasks, you'll need a power tool that is stronger and more robust, specifically an impact driver.
It might look like a cordless drill and hammer drill's stubbier cousin, but impact drivers are in a class of their own. These power tools are engineered to drive longer fasteners into dense materials, as well as loosen smaller bolts and nuts. They are more expensive than a standard cordless drill, but if you frequently work on dense materials and you want a tool that packs a punch, then the cordless impact driver is a must-have.
Impact drivers have become indispensable tools for professionals and DIY enthusiasts due to their ability to effortlessly handle heavy-duty tasks. In this comprehensive review, we'll delve into the finest impact drivers available today, taking into account essential factors such as power, durability, versatility, and value for money. After meticulous research, we have curated a list of seven impact drivers that truly shine amidst the competition.
In this article, we'll discuss what makes impact drivers different from standard drills and hammer drills. In case you're looking for the best impact driver online as a gift for yourself or someone else, then you'll definitely find our buyer's guide and impact driver reviews helpful.
Impact Driver Basics
To better understand how an impact driver works, let's compare and contrast it with your standard drills and hammer drills.
A standard drill is a handheld power tool that is used to bore holes or drive screws into wood and some metals. Its motor produces a simple rotary motion to bore a hole or drive a fastener into the material. You can use it to drill holes through concrete or masonry, but it should be done carefully or it's going to shorten the life of your drill.
Hammer drills, on the other hand, are perfect for brick, concrete, and stone. Unlike standard drills, hammer drills don't just produce a regular rotary motion. These power tools combine rotary drilling with a very fast hammering motion to bore through masonry.
Despite their sheer power and ability to create a hole through the toughest materials, driving screws is not something hammer drills can do. This is a job for another type of power tool called the impact driver.
Impact drivers are high-torque power tools used to drive larger self-threading screws into dense materials. Unlike standard and hammer drills, their chucks only use ¼" hex-shank driver bits and drills. They can also be used to loosen and extract screws, nuts, and bolts. If you have corroded or over-torqued fasteners and you've tried every trick in the book to remove them but to no avail, then having an impact driver can definitely help you.
These tools are almost similar to hammer drills in which they combine rotary motion and hammering action. Hammer drills, however, use a simple tapping motion to bore through masonry. Impact drivers, on the other hand, use hammering blows that do not just go downwards, but also move side to side, to drive larger screws into the material. Take a look at this video to learn more about how an impact driver works.
Impact Driver Buyer's Guide
Torque
When you pick up an impact driver's box or manual, you'll notice the ubiquity of information about its torque rating. That's because torque is one of the most important factors to consider when choosing the best impact drivers.
Torque (or max torque) is the amount of rotational force (not the speed) generated by a power tool. It is rated in inch-pounds (in-lbs) or Newton-meter (N⋅m if you're using SI units). Because they generate an enormous amount of torque, impact drivers are perfect for driving longer screws into dense materials.
When choosing the best impact driver, look for one that generates a lot of torque. Couple that with a high-voltage battery, and you have the perfect tool. If you're going to use it for drilling, then make sure that it produces high RPM, too.
Excessive torque is a common problem for single-speed impact drivers. It can result in thread damage and stripped or snapped heads, especially if you're using smaller and delicate fasteners. To prevent excessive torque, choose an impact driver with a variable speed setting. This allows you greater control of the tool by starting slowly, then increasing the speed as you go along.
Brushless Versus Brush Motor
Impact drivers with brush motors are reliable and inexpensive. The problem with impact drivers with brush motors is that their carbon brushes eventually wear out and need to be replaced. Impact drivers with brush motors, however, are very rare these days and have largely been replaced by brushless motors.
Power tools with brushless motors are more reliable when it comes to performance and power. They are more expensive, but you can save money in the long term as you don't have to replace the carbon brushes now and then.
Battery Voltage
Some impact drivers are powered by 12-volt batteries, while some are powered by 18-volt or 20-volt ones. So, which battery is perfect for your application?
12V impact drivers are ideal light-duty applications. If you're driving smaller or moderately sized screws or you're not going to use the tool regularly, then a 12V impact driver will suffice.
But if you're planning to drive a lot of screws in one day or you frequently drive 3″ screws and above into dense materials, then choose the more powerful 18V or 20V impact drivers.
Is a 20V battery better than its 18V counterpart? The truth is no, both batteries work basically the same. 20V batteries might sound a little more impressive, but this is all a marketing gimmick. When you squeeze the impact driver's trigger, the power output will surge to 20V at first and will dial down to 18V after several moments.
Amps
The maximum output of your impact driver's battery is measured in voltage. Amp-hours (Ah), on the other hand, will tell you how long a single charge will last. Amp-hours range from as low as 1.3Ah to as high as 6Ah. If you want to get more out of your battery, then choose one with higher Amp-hours. In most cases, a 2 to 3Ah battery will suffice.
Weight
Consider the tool's weight before buying one. If you're going to drive more than a hundred fasteners in one day, chances are an extremely heavy tool that will take its toll on your hand, wrist, and arm. Include the battery's overall weight into the equation, too.
LED Light
The majority of impact drivers today have a built-in LED light. This feature is important because you sometimes have to do your work in a poorly lit area of your workshop. Users with poor eyesight will also find it helpful.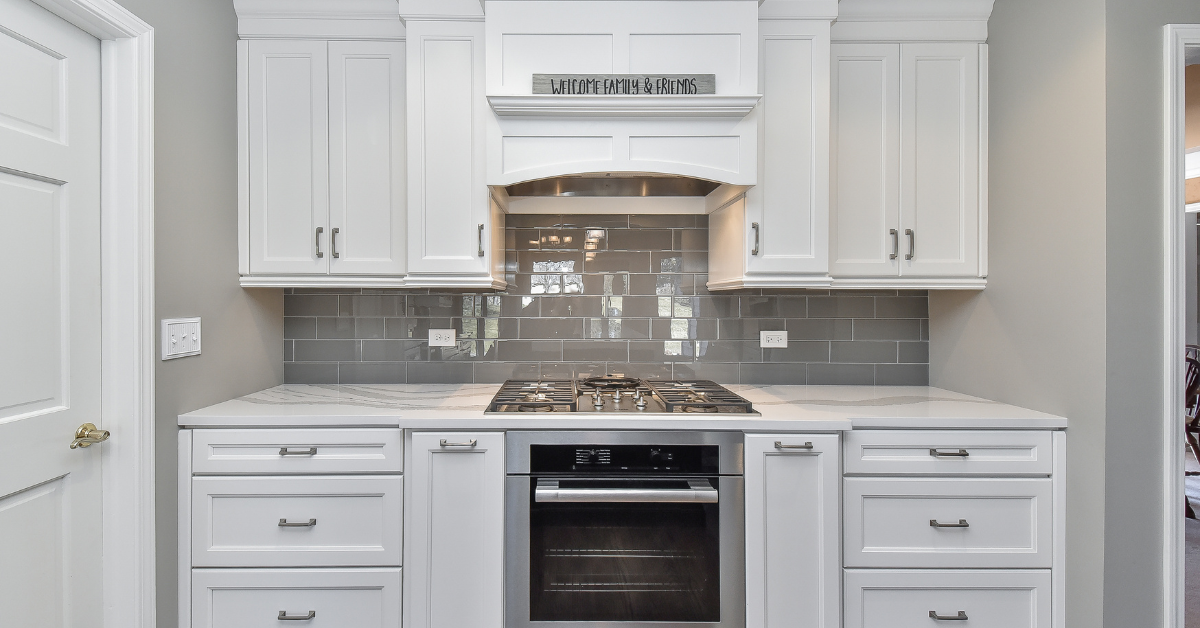 Belt Hook
When choosing an impact driver, look for ones that have a metal belt hook so you can keep your tool within reach always. If you don't want the belt hook, you can always unscrew and remove it anyway.
Having your home remodeled is exciting yet daunting. The good news is the Sebring Design Build website has a lot of project ideas, inspiration, and other helpful information to get you started.
Conclusion:
The Makita XDT131 18V Cordless Impact Driver Kit is one of the best impact drivers in the market right now. It's a little more expensive than most of the other tools we have reviewed, but it's well worth the investment. So, what makes it the superior impact driver?
The Makita XDT131 Impact Driver is equipped with a brushless motor that produces as much as 1,500 in-lbs of max torque. Couple that with a variable speed that can go up to 3,400 RPM, and you have a powerful tool that you can use at home or even in jobsites if you're a professional builder.
This impact driver comes with an 18V lithium-ion battery. It is rated 3Ah, so you'll get more out of it in a single charge than the other impact drivers on the list. The battery has an LED light that tells you when it's time to charge. Plus, it comes with its own charger with indicators, as well as a tool bag.
The body is more compact than most. This allows you to squeeze it into corners and tight spaces easily. It only weighs 3.3 lbs even with the battery attached at its base, reducing hand, wrist, and arm fatigue.
Other Great Articles to Read:
To view our Amazon Associates Disclaimer, please click here.