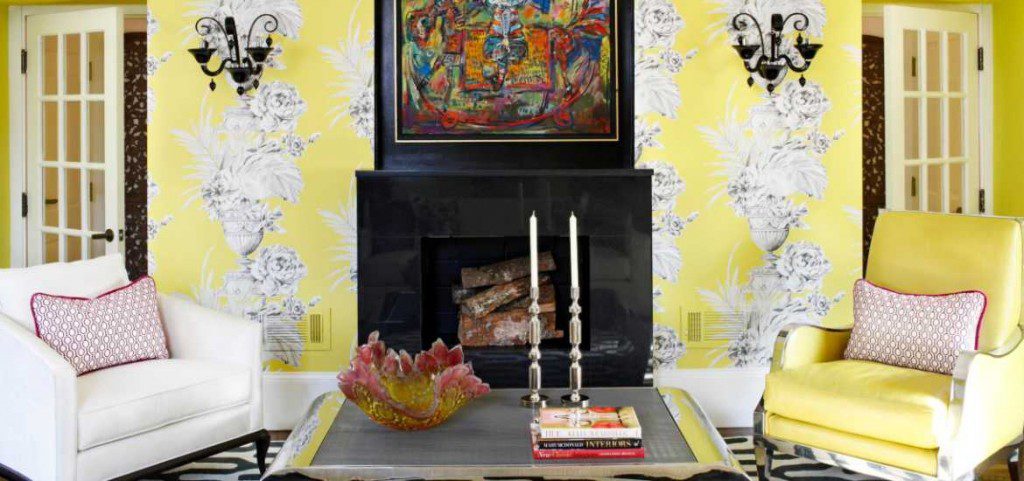 A refreshing yellow living room will be the perfect project if you want to stir the current mood in one of the most important areas of your house. Experimenting on the color palettes for your home will create a drastic change in the atmosphere and probably will be the change that you were looking for. Living in yellow rooms or even just having pieces of furniture and accents which have a similar tone affects your mood greatly.
Remodeling your living area once you get tired of its monotonous color scheme will be a welcomed change that everyone needs to look forward to. If you are still contemplating how a yellow interior would look like in your living room, installing yellow patterned curtains will be a great starting point. See how it will affect the whole room and look for ways how you can make the whole interior project work. We all know how this decision will change your house so starting with something small will point you in the right direction.
WARHOL INSPIRED
Unique pops of color that dances around the room are seizing your attention like a piece of art.
HIDDEN ELEGANCE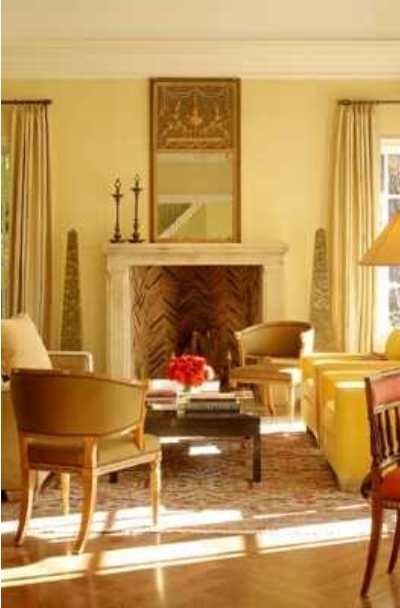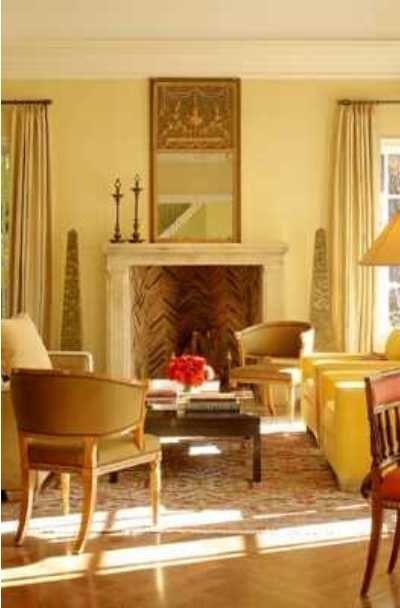 Classic styling, soothing symmetry, and a warm color palette that embodies a calming decor.
VICTORIAN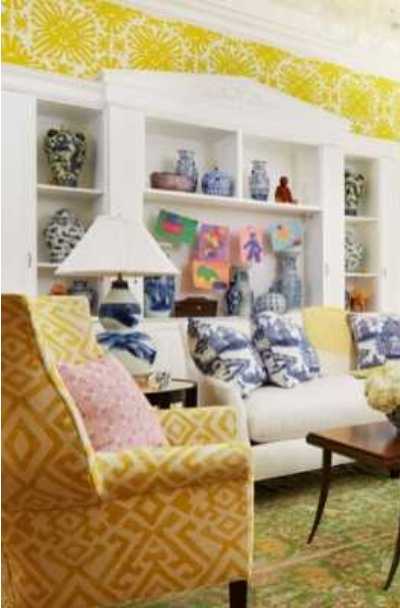 This modern revival is a breath of fresh air mixing bold colors with traditional shapes reminiscent of historic times.
TRADITIONAL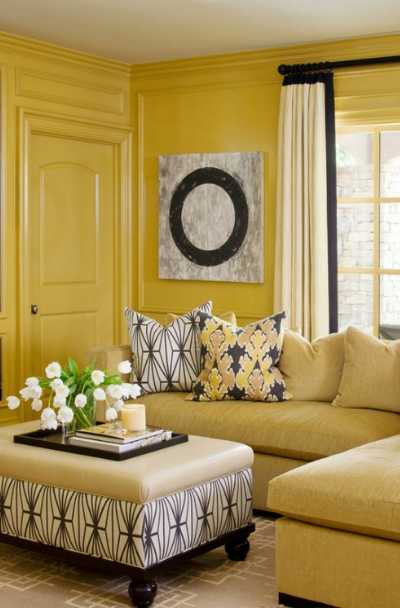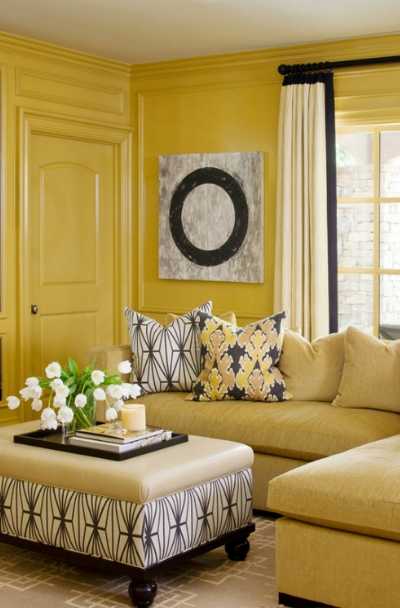 Traditional elements intertwined with a clean color palette and simple lines realize the perfect parlor.
ECLECTIC TASTE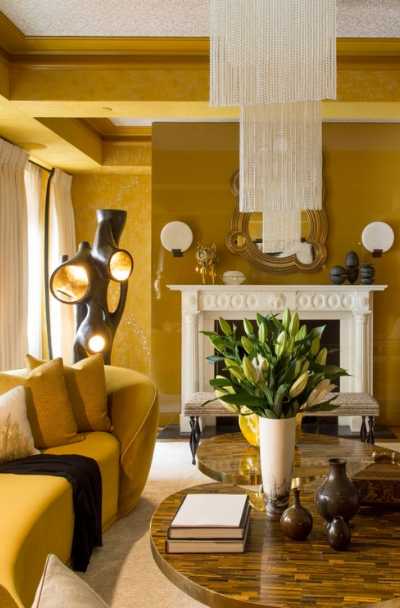 An eclectic mix of features carried out in the tray ceiling, fireplace surround, and rich golden colors.
PURE CLASSICISM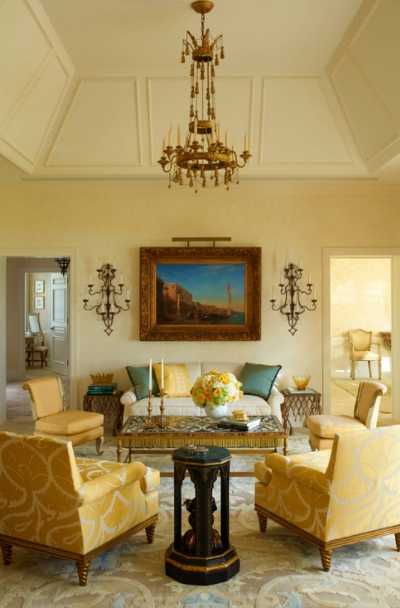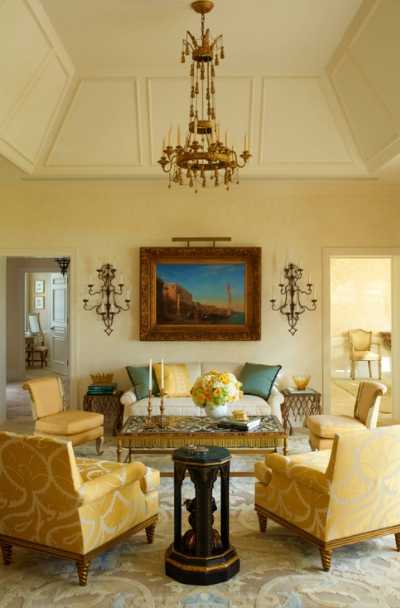 Ornate sophistication classic design rooted in some traditional and ornate interior planning.
COUNTRY DECOR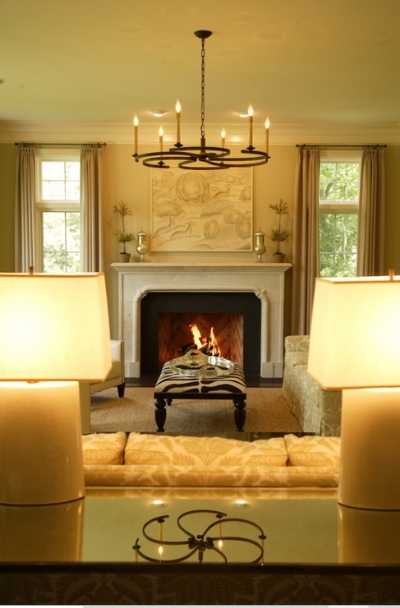 Your decision to retire in the countryside with this creative farmhouse yellow interior will be very easy.
COASTAL COMFORT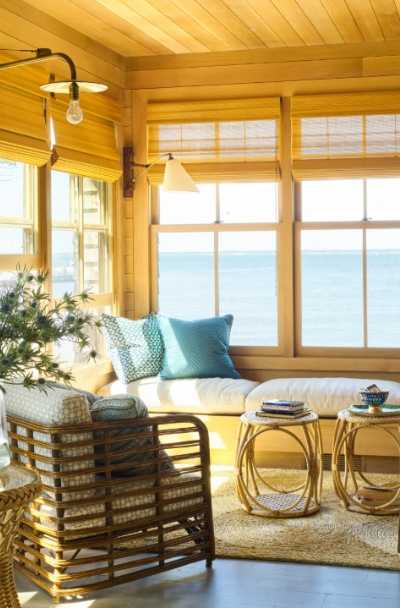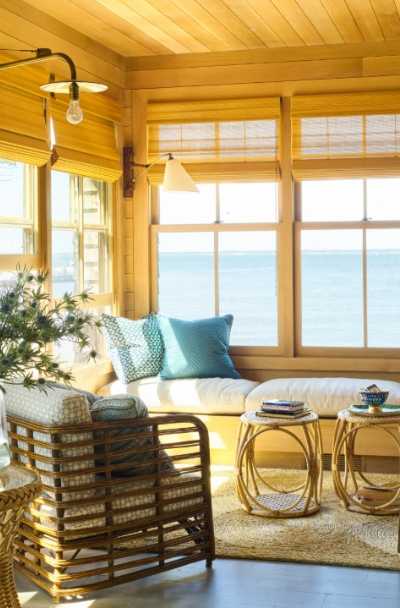 Amidst natural fiber furniture, cozy window box seat, and sweeping views of the ocean a Seaside retreat is realized.
CONTEMPORARY
Bold yellow paint incorporated into a graphic stripe pattern punctuates the contemporary appeal.
CURRENT STYLE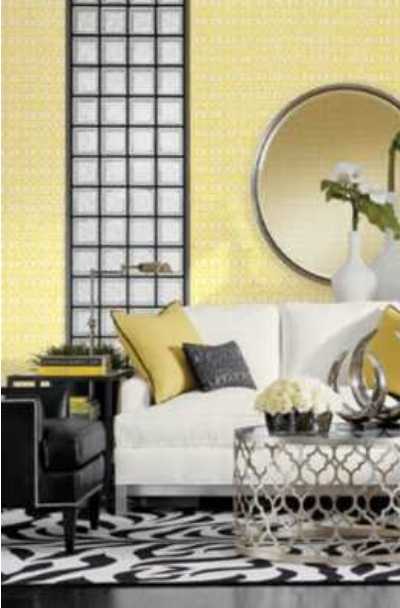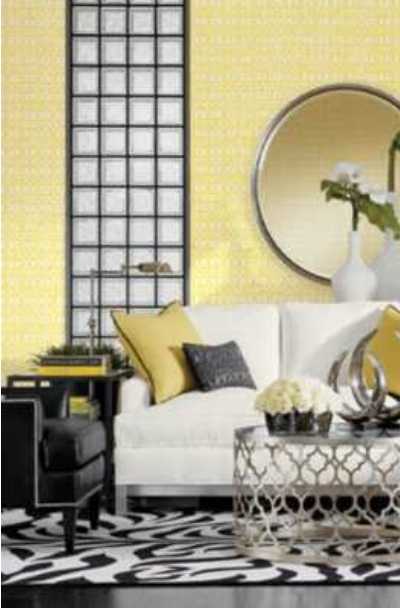 A combination of eye-catching patterns and contrasting colors deliver this lively living room to entertain in.
Yellow Psychology
Yellow as the color of sunshine is often associated with hope and energy. When connected to its meaningful stands, we can say that this will be a perfect choice when you are looking for ideas to decorate living rooms. The positivity that this color embodies radiates happiness that everyone in the family can benefit from. Aside from energy, happiness, and joy, it also creates a feeling of warmth. Your newly transformed yellow walls in your living area will surely make more winters bearable.
According to studies, this color can also bring out a positive effect on one's nervous system, especially on memory. Science proved that this color helps you to be more creative and find solutions to some tricky problems. I am sure these will be enough reasons why you will be convinced to switch into more yellow rooms in your house. This beautiful color that will help brighten your day does more than what you were expecting it to do with your home.
The dynamic aura at your house will be amped up when you go for this color palette for your living room remodeling. One top reason why this will suit your living room is that this is the area in the house frequented by everyone. The positive effects that this color into your room will radiate through how relaxing it will be for the whole family especially during gatherings and simple entertainment.