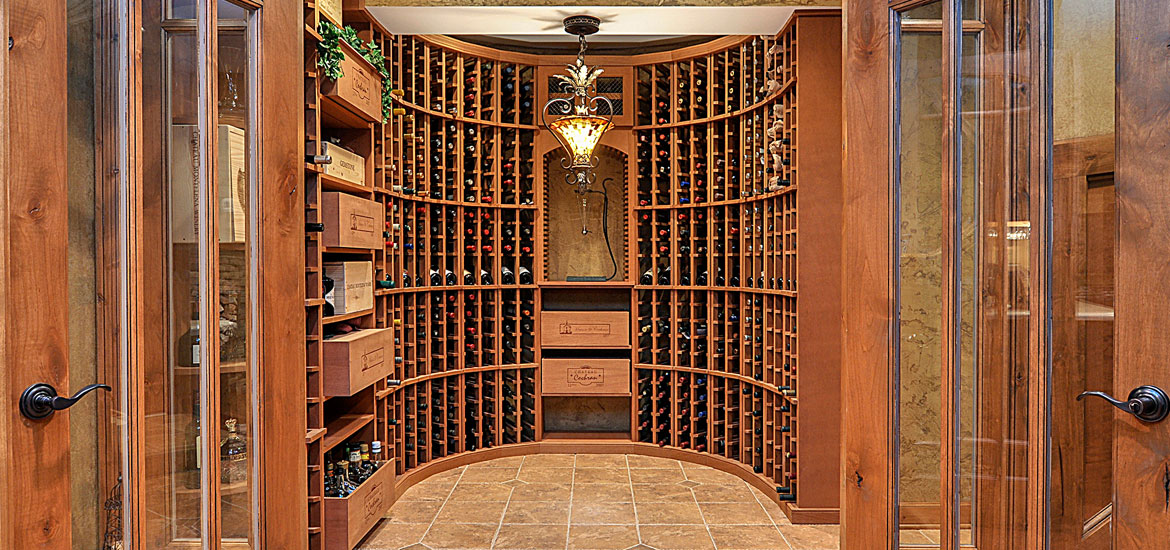 Residential wine cellars are luxurious examples of workmanship and are frequently beyond the scope of many homeowners' space and budget accommodations. Fortunately there are plenty of custom wine storage designs out there for wine collections of all budgets and sizes.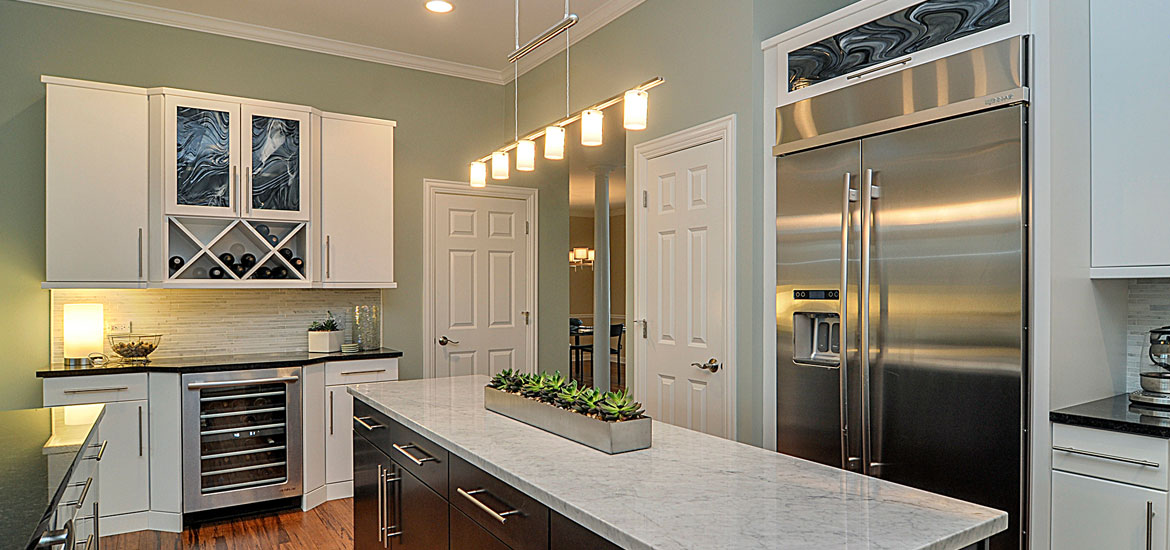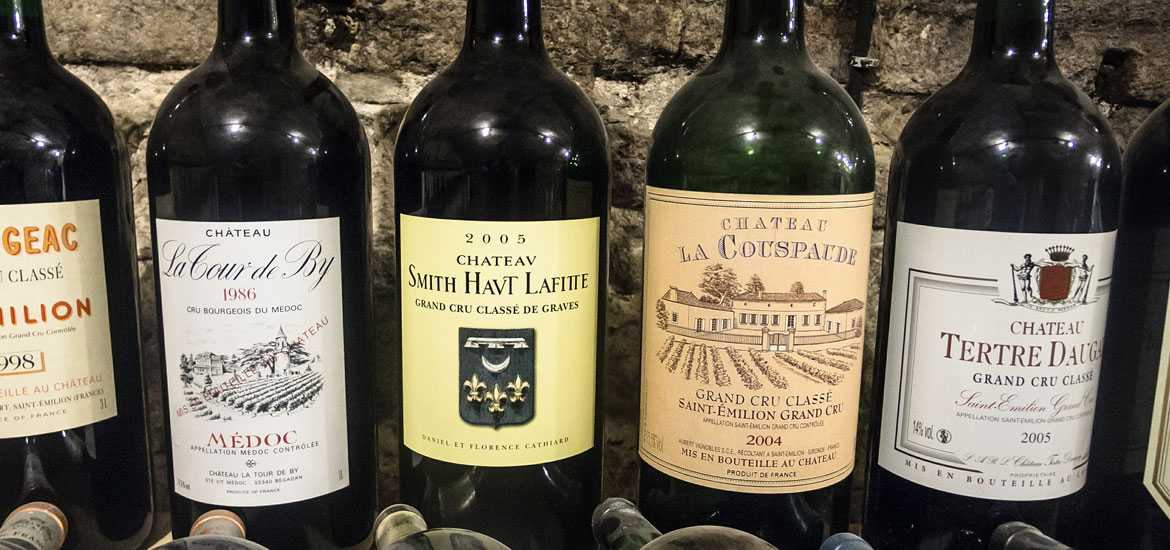 Proper Wine Storage Tips
No matter what wine storage design you choose, there are some essential basics to consider. Keep the following tips in mind to ensure your bottles are stored properly, which means more enjoyment when you finally pop the cork.
Keep the Temperature Stable
Wine doesn't hold up well to major fluctuations in temperature. The longer you store your wine, the more stable the temperature its environment should be. So if you have a growing collection, then it's best to choose a wine storage design that isn't in a space that sees lots of changes in temperature. If you only keep enough bottles in the house for easy enjoyment, and drink your bottles within a few months after purchase–then temperature fluctuation is less of a concern.
Keep the Temperature Cool
When possible, keep your wines stored somewhere within the cool range of 50°F to 59°F. This is often cited as the ideal temperature to store wine, though bottles can certainly withstand exposure to lower and higher temperatures. The essential idea is that heat accelerates the aging process (as mentioned above).  Higher temperatures (though not exceeding 68°F) are less of a concern if you are simply buying wine to drink fairly quickly. A dedicated cool space is more important for long-term storage plans.
Keep Bottles Away From Intense Light.
Light can play a big factor in the quality of wine. For wines that will be stored for more than a year and for bottles of bubbly, it's best to keep these away from direct, strong sources of light.
Keep Corks Moist
When a bottle's cork dries out, it shrinks and allows oxygen to creep inside. Oxygen is great for letting a wine breathe and develop its flavors, but a wine should be consumed shortly after exposure. Within a few days, oxygen turns even the sturdiest of wines into rancid vinegar. The easiest way to keep corks from drying out is to store bottles on their side.
Smart Storage: Take Advantage of Unused Spaces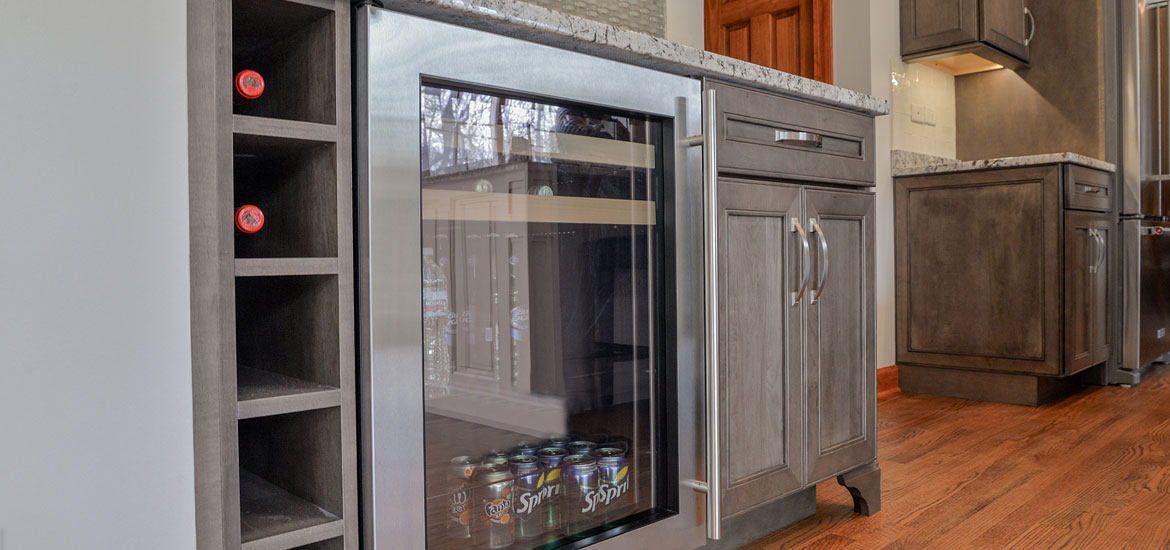 Utilize existing furniture for smart storage: add custom shelving in a kitchen island or a buffet side table. Even the smallest nooks, like spaces between the refrigerator and wall, can be turned into clever wine storage spots. Remember that warmer areas like the kitchen are best for people who aren't storing wine bottles for the long haul.
Kitchen islands are popular spots for dedicated wine coolers–making it a perfect spot for standing and sipping.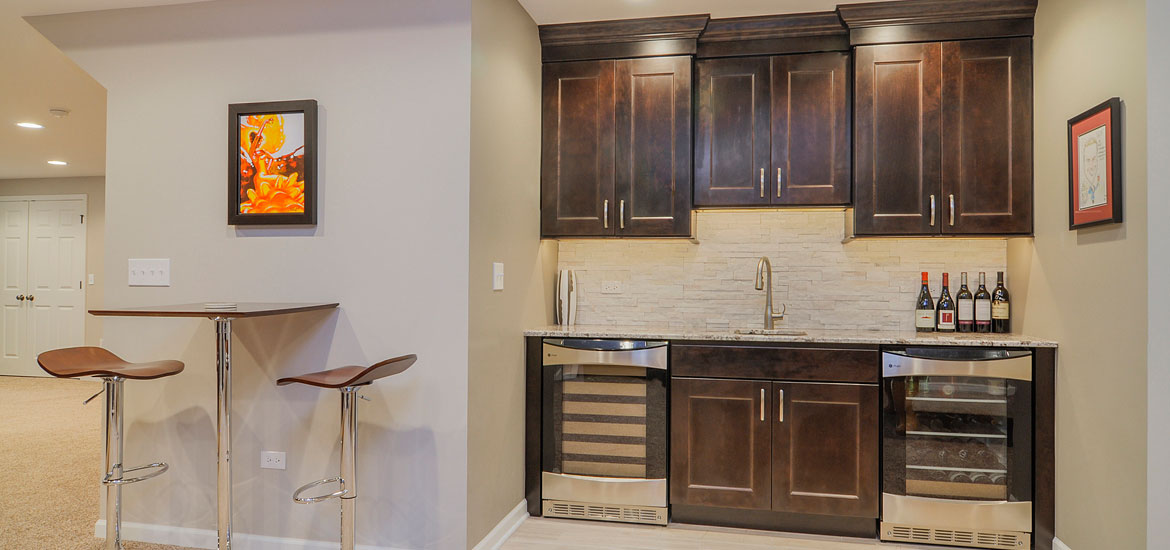 Sleek Wine Cooler Designs

Wine coolers are a great idea for any true wine lover, keeping bottles at a set temperature to ensure they keep well over time. Some models are dual-zone, meaning that you can store both red and white wines at different temperatures. Consider adding a wine cooler to your kitchen island, wet bar, or even outdoor entertaining area.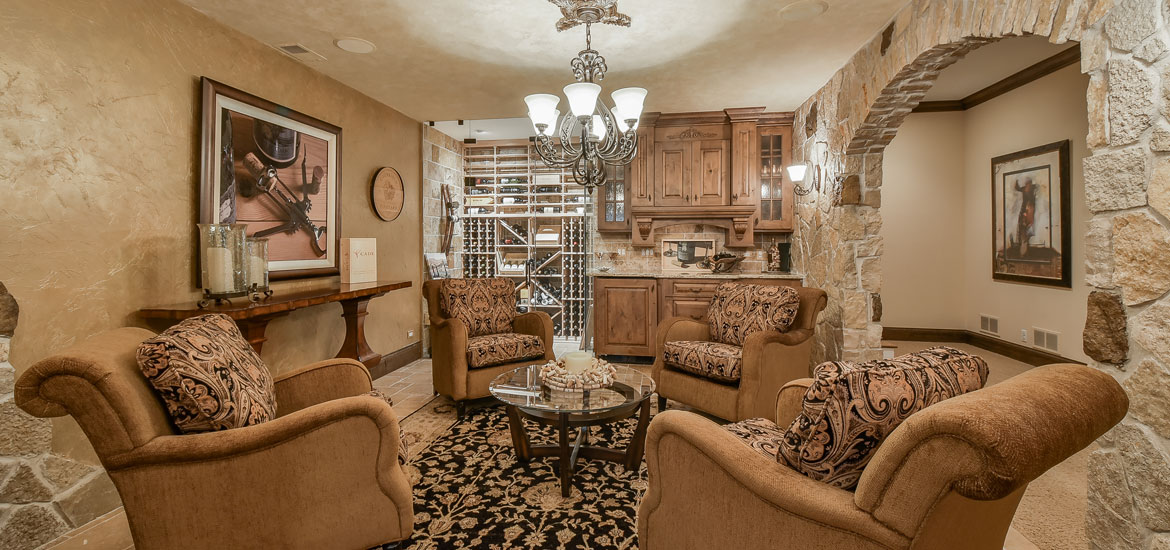 Incorporate Wine Storage in Your Interior Décor
Showcase your wine collection by incorporating bottles into your overall interior décor, check out these design idea photos. This is an especially smart design idea for those working with limited space.
Related:  43 Stunning Wine Cellar Design Ideas That You Can Use Today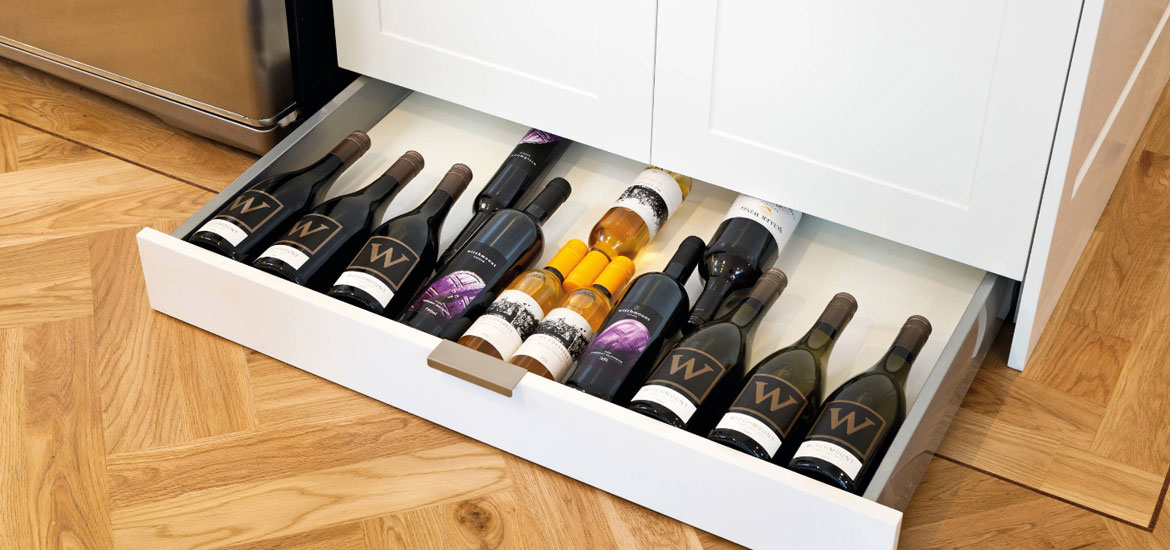 Try Drawers for Something Different
Embrace the convenience of drawers! Drawers are a great design for wine storage, keeping bottles on their side and away from light. Drawers are great for homeowners who want easy access to their wine collection, but don't necessarily want their bottles on display. Wine drawers are also well suited in kitchen islands, side cabinets, and basement wet bars.
Turn Small Spaces into Mini Cellars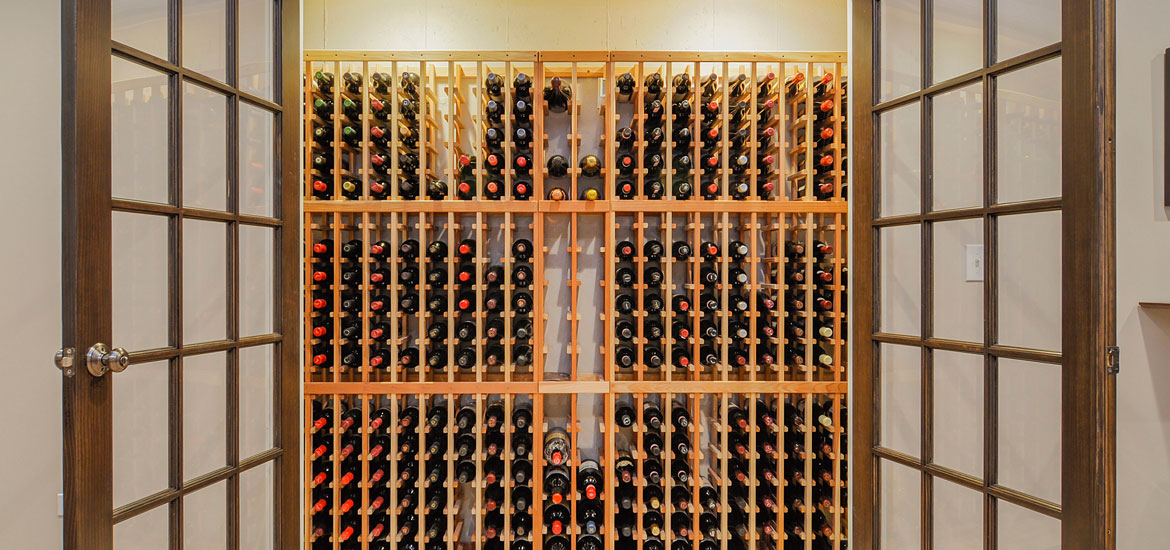 You can certainly get creative with smaller spaces. Closets, stair landings, and breakfast nooks are all places you could consider for wine storage.
A staircase landing can provide a great opportunity for wine storage. Glass doors give the illusion of extra space while also showcasing the homeowners' impressive wine collection.
Keep in mind that wines do not age well if they are exposed to fluctuation in temperature, high heat, and intense light.
Mudrooms and laundry rooms, for example, are best avoided, as well as walls that are shared with appliances like dishwashers, water heaters or dryers.