Naperville Kitchen, Bathroom and Basement Remodeling
Chicago Suburbs | Dupage County | Will County
Naperville Remodeling and Renovations
Here at Sebring Design Build, we consider your project unique from your first phone call and immediately start aligning our design with your desires. We believe that you should be at the center of the conversation to help us get the details right, discuss your budget, and help us outline our proposed plan. Once you have clarity on the direction that we would take, we believe that you are then in the best place to decide whether we are the right company for you.
Once you choose to move forward with us, we will make a plan with CAD software. If you want to have a custom design, we will meet with your architect or a firm that we use to design the details.
Naperville Remodeling Pictures
Naperville IL Master Bath Remodel Project Photos
Bryan Sebring
2023-09-25T13:34:25-05:00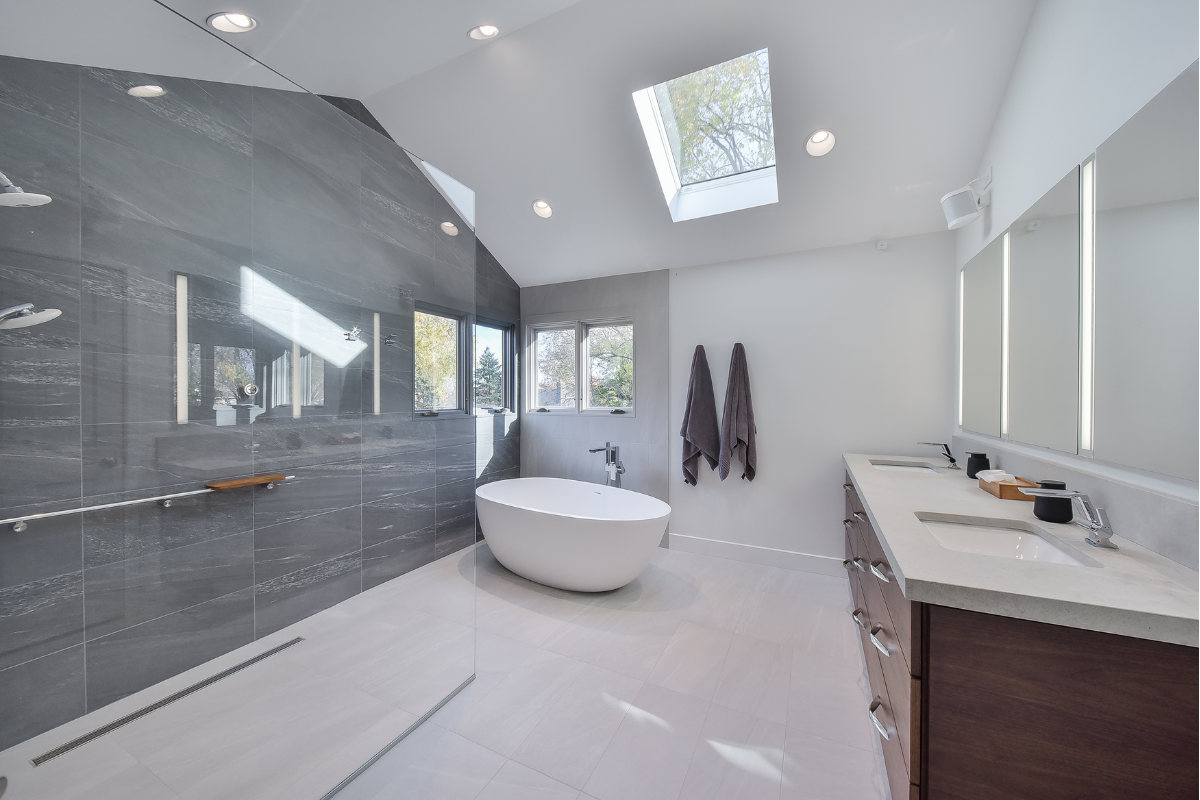 Naperville Remodeler Reviews
" As soon as I had a meeting with Bryan Sebring and he drew up an initial proposal, I knew I was done shopping for contractors. When you meet someone that you know you can trust implicitly to assist you with major decisions and send you to good suppliers, and whose staff you can trust in your house for 8 weeks without any homeowner supervision, your decision transcends price… "
" I would highly recommend Sebring! All those that were involved in my home remodel were both professional AND nice. Bryan provided all services that were expected and on some occasions went beyond with what was necessary just to make us happy. Thanks Sebring! "
" My experience with Sebring felt right from the start – I felt comfortable and at ease from the first meeting and throughout the entire project. The entire team was extremely friendly and professional and always helpful! They were prompt in answering questions and returning calls and very accommodating. They were clean and courteous and respectful, which I truly appreciated. I would definitely recommend using Sebring!! "
" We used Sebring to remodel our bathroom. They were very professional and the end result is just beautiful! Everyone was prompt, courteous and very skilled. The price was very fair. Justin, in particular, went out of his way to make sure everything was perfect! I highly recommend Sebring! "
Kitchen Remodeling and Design Naperville
Today's kitchen is no longer used just for cooking. It has been converted into a great place for family gatherings and entertaining friends. Matter of fact, it has become common to enjoy some of the best moments of our lives inside the kitchen. As one of the most used rooms in your house, the kitchen is the heart of your home; and you need to feel proud of it. It should truly be a room that you love.
At Sebring Design Build, we have a professional team who ensure that all your needs and ideas are incorporated into your kitchen remodeling Naperville design. You only need to let us know the features that you want in your new kitchen, and we'll advise you as to the best design to meet your desires.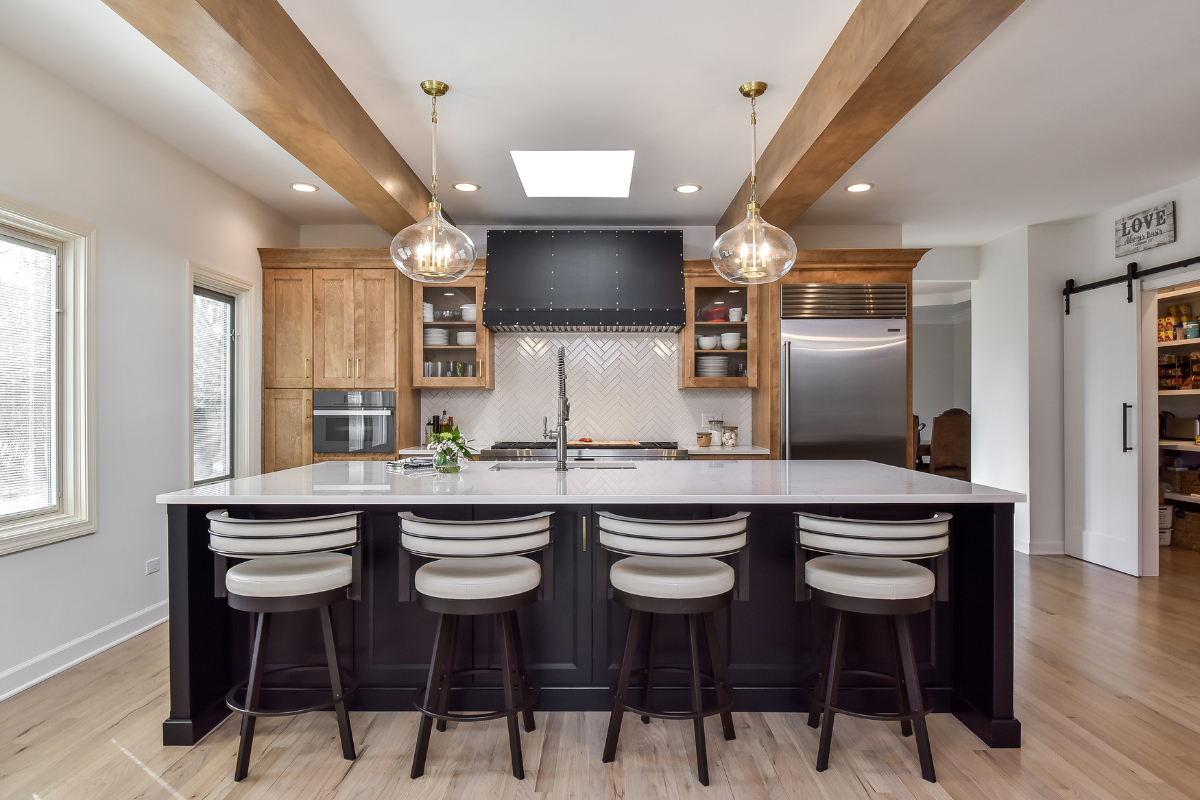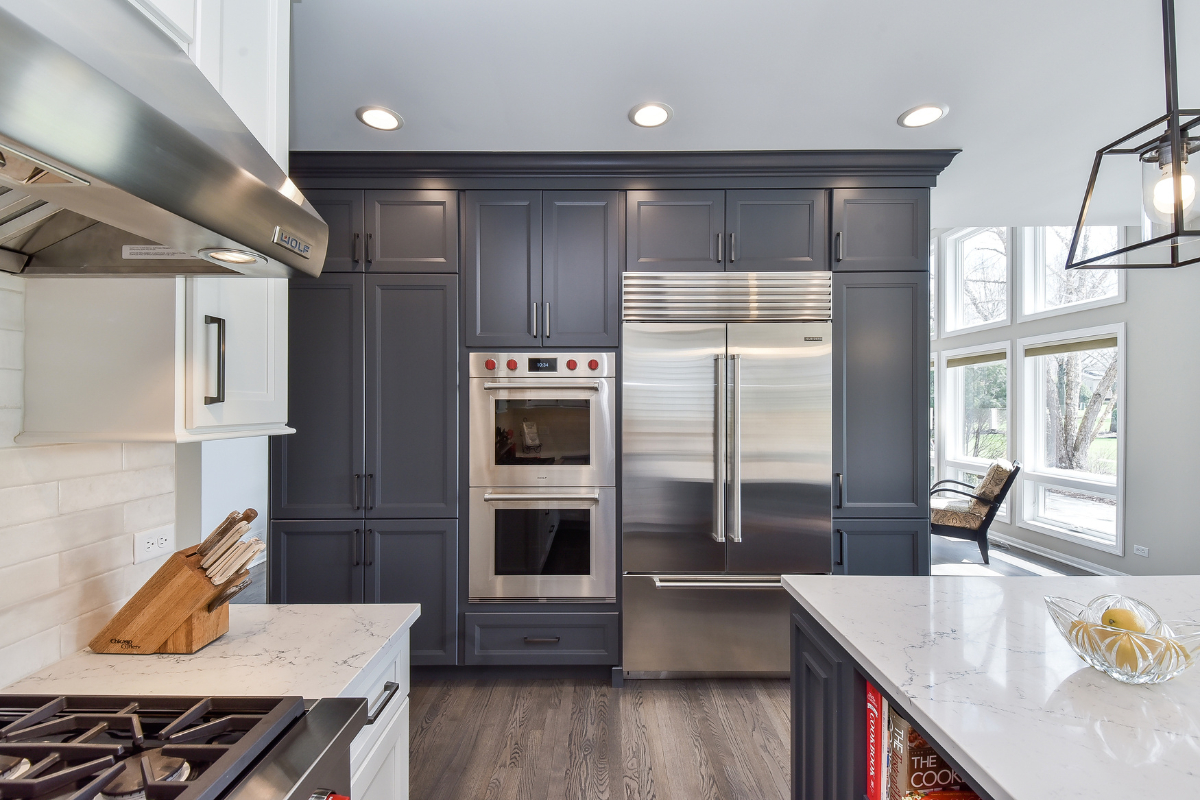 Many of our Naperville kitchen remodeling projects have included:
Removing some walls to create a more open concept design.
Replacing the kitchen table with a large eat-in-island.
We have completed numerous kitchen renovation projects in Naperville. You can rely on us to handle your kitchen remodeling project from designing to building out your new space.
Why Hire Us to Design and Remodel Your Naperville Kitchen
Although a homeowner can gain a certain level of pride from DIY'ing, it is advisable to leave some jobs; such as kitchen remodeling to professionals such as Sebring Design Build. We have outlined below how we set ourselves apart from our competition through our kitchen remodeling services.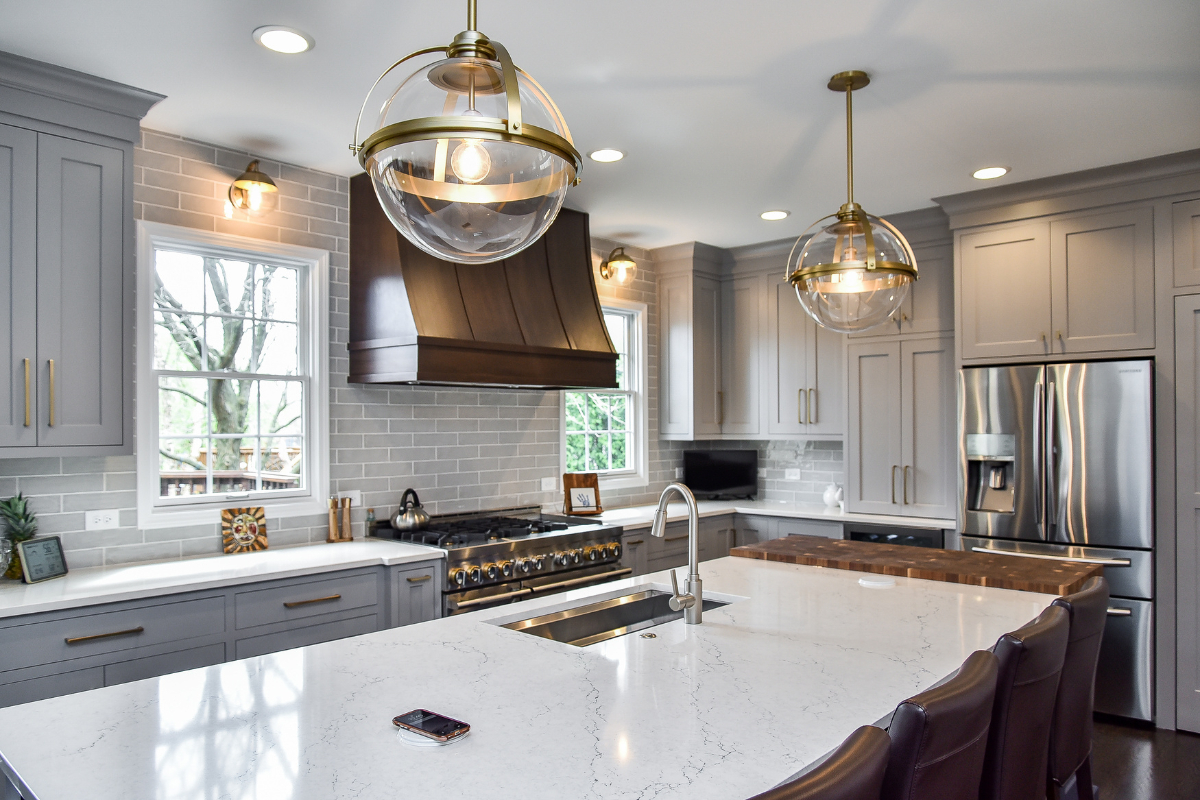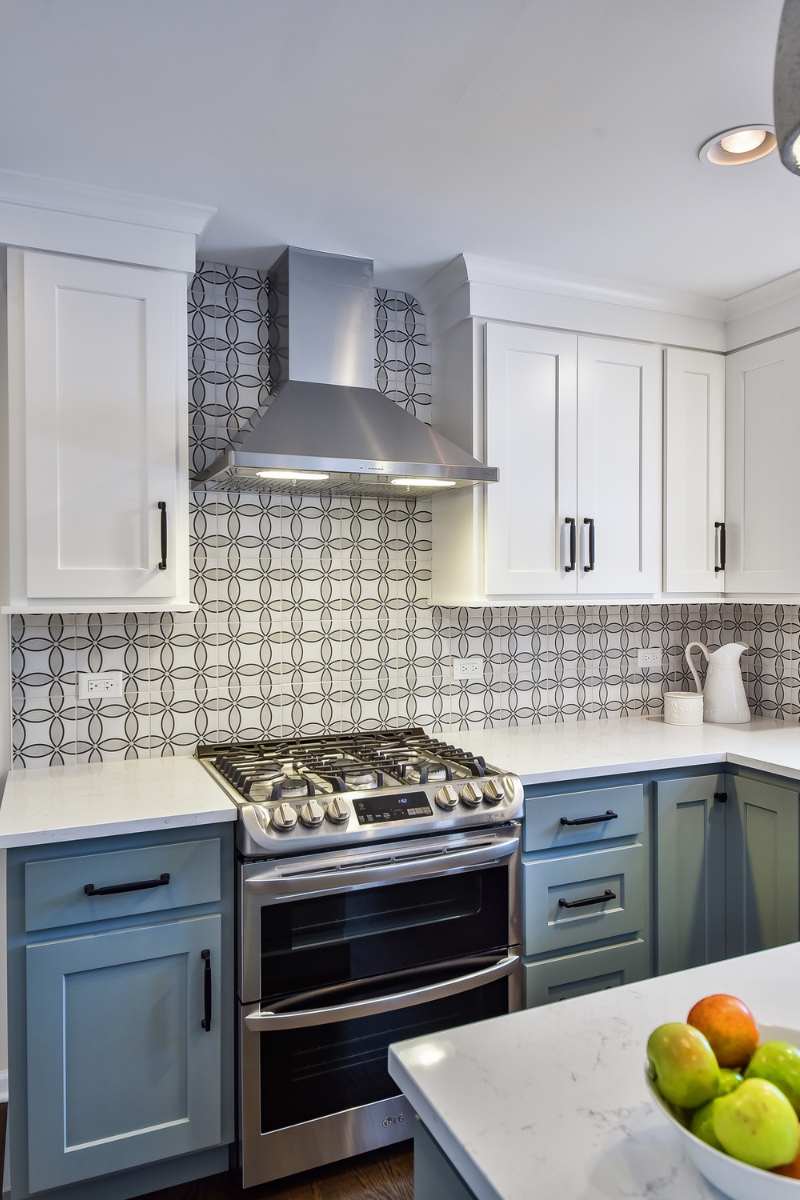 Expert Installation: At Sebring Design Build, we have built a reputation as a reliable kitchen remodeling contractor in Naperville. Our expert remodelers offer high-quality services, and we can perform sophisticated work and guarantee longevity.
Design Services: We have an in-house designer and keep abreast of all the latest trends. We can help you choose a wonderful lasting design by simply listening to your needs and preferences.
Enhanced Functionality: If your kitchen has inadequate space, be it counter or storage space, we will help design your kitchen with that goal in mind. We will mount new fixtures and appliances that will make cooking easier.
Better Property Value: Naperville remodeling projects increase the value of your home and offer a substantial return on investment.
Inviting Entertaining Space: A kitchen remodel can be designed to provide more space for guests and families to congregate.
Following are some key considerations that you should bear in mind when planning to remodel your Naperville kitchen.
Layout: Good kitchen design takes care of the location of essential areas such as the sink, oven, cooktop, refrigerator, and fixtures to provide more storage space. The layout should have ample space, especially in the food preparation areas.
Windows and doors: The available space should be maximized to ensure windows and doors are designed and installed for easy access and to take advantage of light sources.
Sinks: They should be placed at the same height as the working surface. They are usually placed near a window for natural lighting.
Worktops: Spacious work areas are ideal, especially if there will be two people using the kitchen at the same time.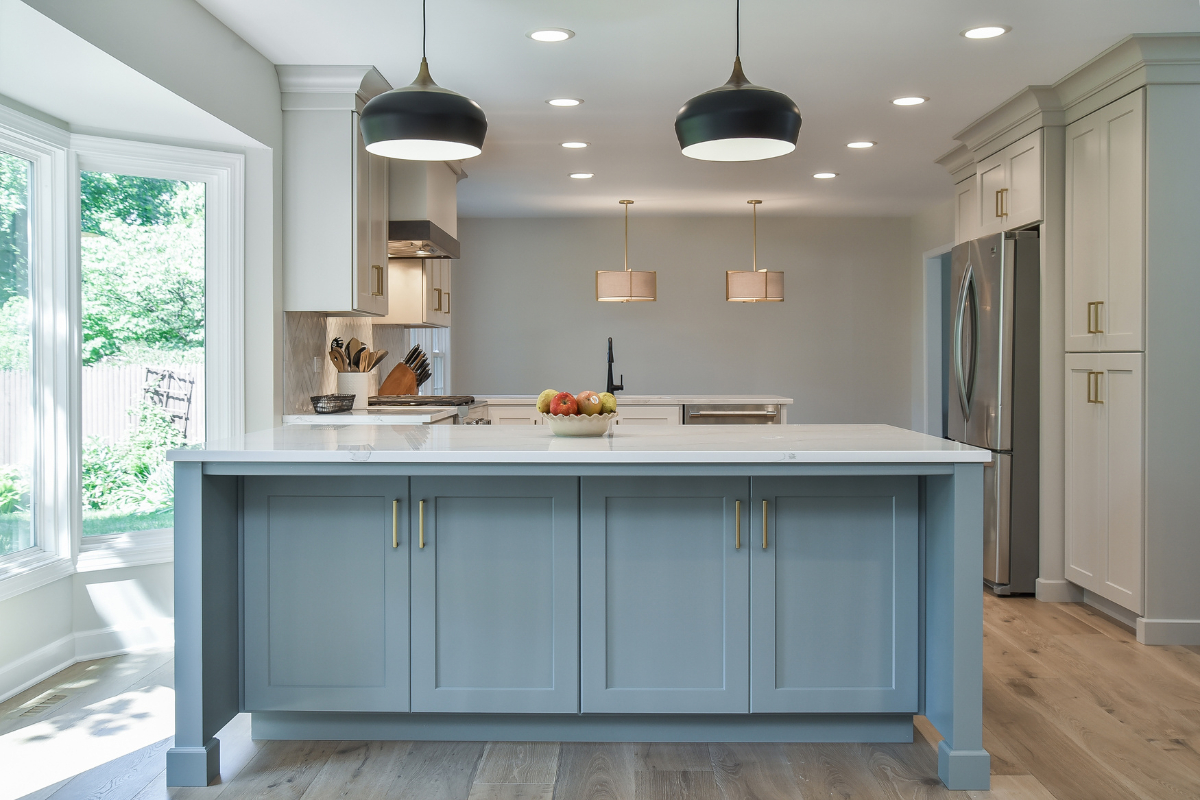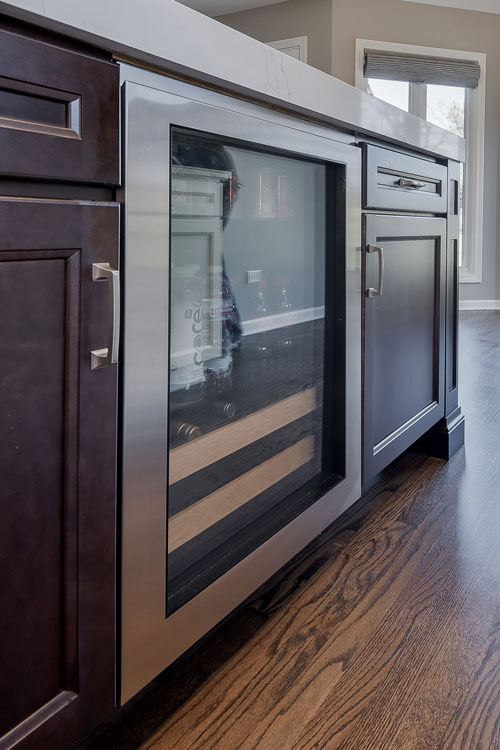 Naperville Kitchen Cabinet Replacement
Choice of cabinets is the biggest decision of any kitchen remodel as they set the tone for the character and warmth of kitchens. At Sebring Design Build, our expert remodelers understand that every customer has unique preferences and styles for room renovation cabinet. We carry a cabinetry line that allows for various types of cabinets to suit all your needs. We offer a variety of specialty cabinet hardware and doors with different styles, material, and color options for renovation cabinet refacing and replacement for your Naperville home.
Door styles: The style of your new cabinets plays a significant role in setting a new mood in your kitchen.
Colors: There are about 80 different colors from which to choose, so it's likely that there will be a great color option that matches your kitchen décor as well as your preferences.
Cabinet hardware: Your cabinet remodel is completed by fine details such as new pulls, hinges, and knobs for your vanities.
Cabinet features: Custom dishwashers, cabinet pull-outs, mounted trash cans, wine racks, and drawer inserts.
Naperville Kitchen Flooring
Upgrade your kitchen by installing a new floor. At Sebring Design Build, we use various flooring materials, including luxury tile, hardwood, or laminate hardwood for your project location Naperville. Each material has its own set of patterns and shades. If you plan to update, we offer design consultation and recommend our clients to have fun during this stage of the process by making the selections that really speak to their style statement as well as make the biggest impact. Door styles: The style of your new kitchen floorplan cabinets plays a significant role in setting a new mood in your kitchen.
Colors: There are about 80 different colors from which to choose, so it's likely that there will be a great color option that matches your kitchen décor as well as your preferences.
Cabinet hardware: Your cabinet remodel is completed by fine details such as new pulls, hinges, and knobs.
Cabinet features: Custom dishwashers, cabinet pull-outs, mounted trash cans, wine racks, and drawer inserts.
Kitchen flooring has a tough job: it must withstand heavy foot activity and spills and stains. Aside from being functional and long-lasting, your kitchen floor makes a significant style statement. Every single part of your design is influenced by the floor you pick, and with the range of materials, colors, and textures available today, your options are practically limitless.
Naperville Kitchen Countertops
You create a more inspiring and inviting kitchen space with high quality installation of high end countertops. We have installed countertops made of various materials including quartz, granite and solid surface.
Choosing the best kitchen countertop might be difficult. When it comes to choosing the ideal surface for your kitchen counter, it's crucial to consider factors more than popularity and cost.
Countertops set the tone for the kitchen, so choose materials and a style that not only represent your taste but also correspond to how you use the kitchen.
Granite, for example, has long ruled supreme in the realm of kitchen design. Despite the promise that it increases the resale value of your property, the price tag is too expensive for many.
Fortunately, the appearance of granite (or stone like marble) may be obtained for less money, whether via elaborate textured laminate patterns, engineered stone surfaces like quartz, or solid surfaces that can be molded to your requirements to incorporate features like an integrated sink or backsplash.
Kitchen Backsplash Naperville
Kitchen backsplash selection enhances the overall look and functionality of your kitchen. Our kitchen designer will help you make the best selection for your kitchen. With so many design choices to choose from, sometimes it is helpful for a professional designer to take charge and guide you down the path to the right colors and materials to choose.
You've chosen the ideal appliances, cabinets, and color scheme. What are your options for renovating your kitchen? Don't overlook the importance of the backsplash in your design concept. It's time to play around with various tiles, eye-catching designs, and stylish colors. Furthermore, regardless of where you land on the culinary spectrum, it's the ideal chance to demonstrate your modern design flair.
If you are looking to start your kitchen remodel, then give us a call to setup a time to meet and start designing the perfect kitchen for you and your family. Be sure to have a look at our project pricing guide page, which will give you an idea of what it may cost you to remodel your kitchen.
Naperville Bathroom Remodeling and Design
Waking up every morning and walking into an old, dated bathroom isn't a good feeling at all. Bathrooms are very essential rooms because our days start and end there. Consequently, it is important to renovate your bathroom if you experience water problems that may be causing more damage after each use. Choosing the right professional contractor at this point is imperative to getting a bathroom that will last for many years to come, and ensuring that similar issues don't occur again. We are ready to transform your nasty, old, dated bathroom into a luxurious, warm and inviting spa-like space. At Sebring, we offer professional bathroom design and remodeling services in Naperville Illinois and the entire Western Suburbs of Chicago.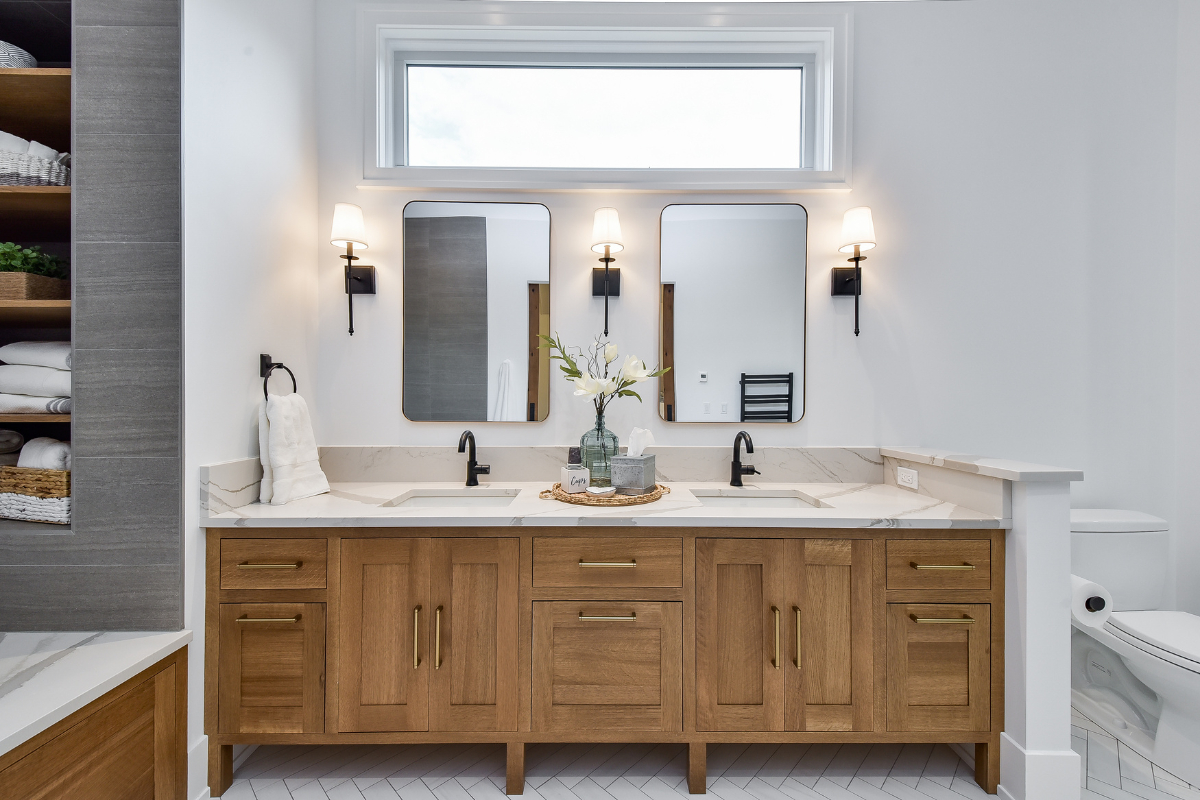 Why Hire Sebring for Your Naperville Bathroom Remodeling Project
As a full service Naperville contractor, Sebring takes pride as a professional bathroom renovation contractor. Our team of dedicated and experienced employees have what it takes to redo your bathroom completely, or simply switch out your floor tiles or countertops. Our services feature the following:
Communication: We will listen to the features that you want in your dream bathroom so as to give you what you exactly want. We prefer gathering as much information as possible right from the beginning.
Style: Our Sebring team is known for combining style and practicality in a way that suits the needs of our clients. Once you hire us, we will take the offer seriously and work hard to come up with a plan that blends your vision, ideas with our style.
Construction: We keep time and work within budget during the actual remodeling. During the process, we work smart to control dust and leave your bathroom free of debris and other construction materials.
Ideally, the contractor you engage will have the appropriate experience, knowledge, permissions, and licenses to finish your job. Check with the Better Business Bureau to check if they have any complaints against them if they check all of the criteria. If they do, it is not a sure thing. Contact them and inquire about how they fixed that specific problem.
You should choose a general contractor that is talented, experienced, trustworthy, and professional. Your job may begin after you identify a contractor that has those qualities.
Quality Naperville Bathroom Remodeling and Designs
We understand that everyone in your home must use the bathroom at least once every day. You and your family get ready in the bathroom, meaning that the comfort and design of the room is crucial. We do bathroom remodels to create a new design that matches all the preferences of our clients. Moreover, a newly renovated bathroom adds a significant resale value should you decide to sell your home. Our team will help you come up with a new bathroom design and implement it to make your dream bathroom come true. You can take a small scale or large scale approach to renovate your bathroom because there are several aspects of design that you can change.
Renovating a house is a huge task that demands much planning, organization, and understanding. Without the right general contractor, you might wind up with a botched job and a less-than-pleasant overall experience.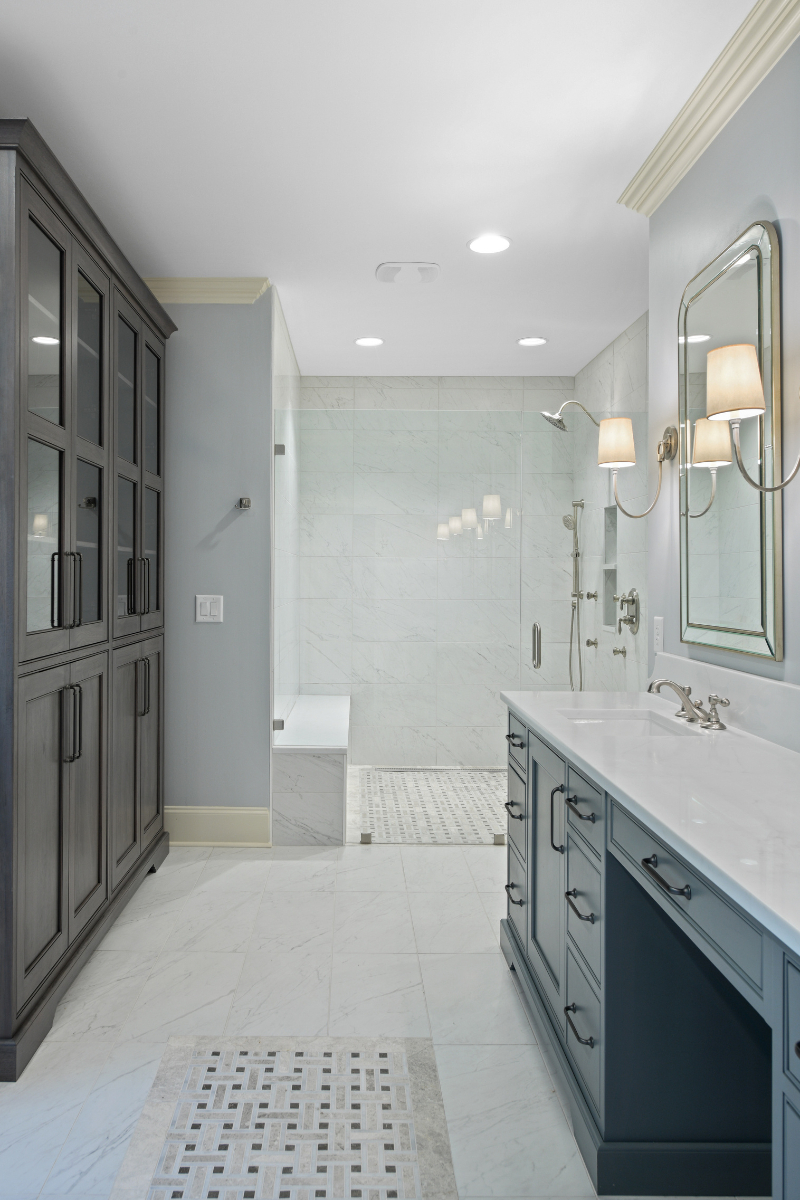 SOME COMMON DESIGN CONSIDERATIONS INCLUDE:
Changes that you want: Do you want few changes to suit your preferences better or a complete renovation to have a new bathroom?
Double sinks and extra cabinet space: Make this a must if you are considering using the bathroom at the same time with your spouse.
Choosing materials: It includes choosing materials for the fixtures, tiles and cabinets which are available from preferred vendors.
Removing the bathtub: If you are planning to remodel a large bathroom, the bathtub is rarely used unlike the shower. Removing the bathtub will definitely enlarge your bathroom and ensure that it is spacious enough to move around.
Common services: Some of the common bathroom remodeling Naperville services include replacing old, inefficient faucets, toilets and fixtures. Others involve moving away from the normal layout, removing the bathtub and adding spa-like equipment.
Bathroom Remodeling Materials:
Bathrooms are generally small spaces. However, they include different features which are catered for in the designing stage. A remodeling project involves the use of various materials which are classified into four major categories as outlined below.
Fixtures, toilet and sinks: They are available in different styles, colors, sizes and finish so as to fit any type of bathroom design and décor.
Cabinets or vanity: Vanity and cabinets are great features for any bathroom as they provide the highly needed storage space. As a homeowner, you have the option to choose customized cabinet and vanity style that suits your needs.
Flooring: Tiles are preferred in bathroom flooring because they are moisture resistant and come in different colors, styles and materials to match the needs any design. At Sebring, we will help you choose tiles with color and style that matches your bathroom décor.
Bath or shower: There are many shower and bath options in the market today. You have the freedom to choose a stand-alone bathtub, a standup shower or any shower and bathtub combination depending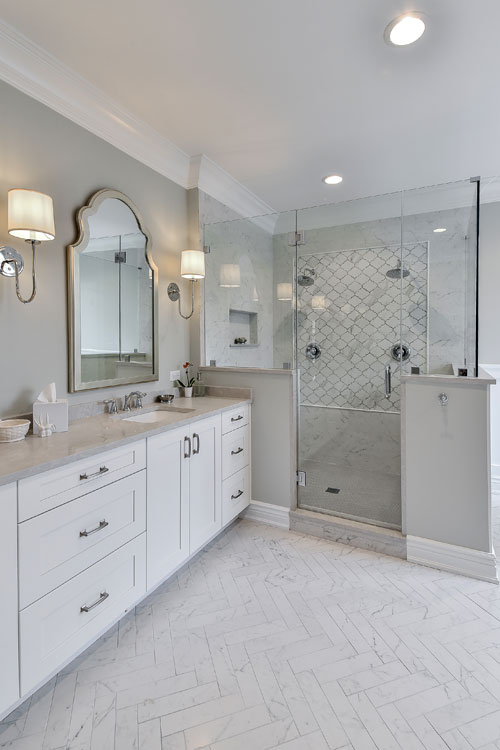 COMMON AMENITIES FOR BATHROOM REMODELING:
We have installed a variety of amenities for our clients. Some of these amenities include;
Tile: Our team installs ceramic, porcelain, natural stone and glass tiles.
Handheld shower heads
Above toilet cabinetry
Custom glass shower enclosures
Built-in shampoo shelves and niches
Vanity cabinet towers
Custom shower benches
Custom linen hutch cabinetry
Heated floors: The floors can even feature programmable thermostats depending on what you want.
Let Sebring Help You Remodel Your Naperville Bathroom
At Sebring, we will handle your project professionally and incorporate you throughout the process to ensure that we leave shower space that will certainly make you feel clean, relaxed and refreshed. We have successfully completed numerous bathroom projects in Naperville. In addition, we have a reliable working process from the start to finish that guarantees our clients a new luxurious bathroom. You can rely on us to handle the entire project from designing to providing materials and the actual remodeling. We will reward you with a remodeled bathroom with more sensible functionality and high quality materials.
Feel free to give us a call today, particularly if you are tired of the old layout and fixtures in your bathroom and you are ready upgrade for space, comfort and better efficiency. Also, get a copy of our free E-book, Remodeling 101. The E-book will help you when looking for the right contractor. Get in touch with us today to learn more about what we have to offer. We have been helping our homeowners in Naperville since 1999, and our experts have many years of experience in handling bathroom renovation projects. Let us know your needs today and for real, we will help you get the bathroom that you have always wanted.
Naperville Basement Finishing and Naperville Basement Remodeling
Are you tired of tripping over your kids' toys in the family room? If you are experiencing this issue, then it is time to undertake a finished basement project to give your kids a place for hanging out and playing with their friends. It may be one of the most cost-effective renovation projects that you will ever undertake in your home. Remodeling your basement could transform it into a bright, warm, and beautiful living space.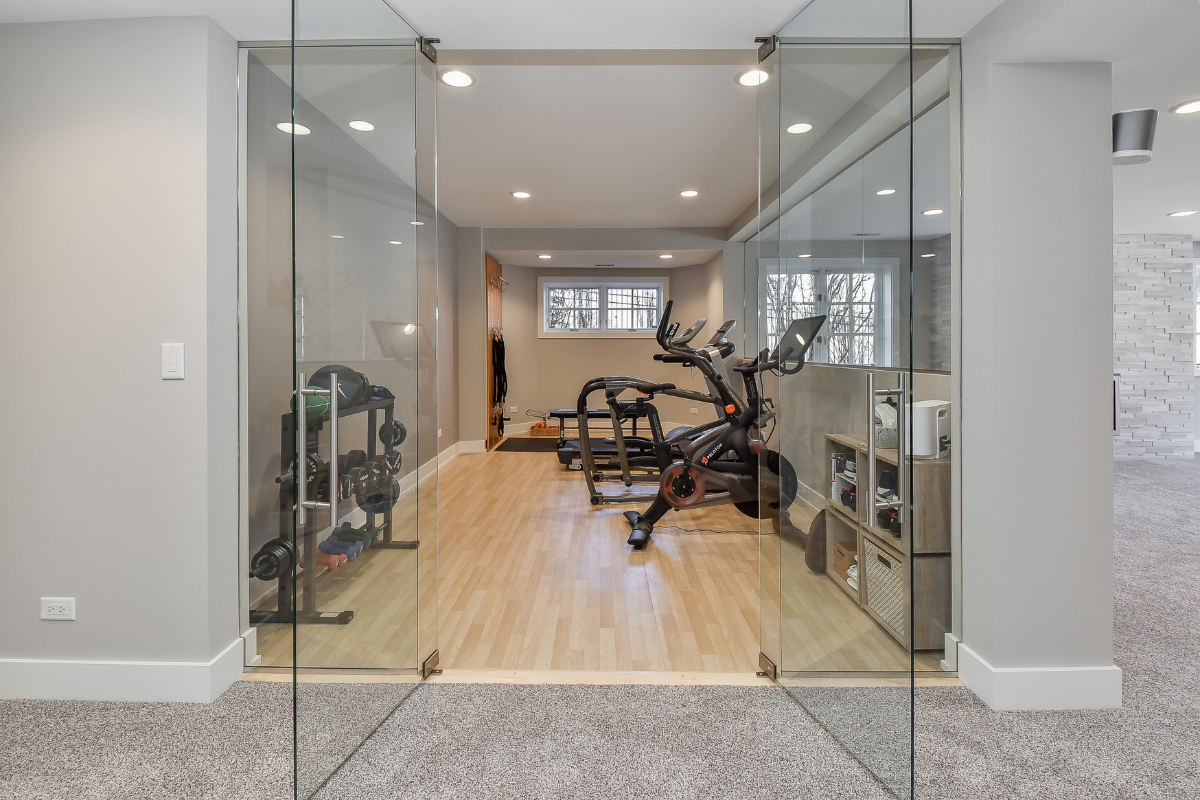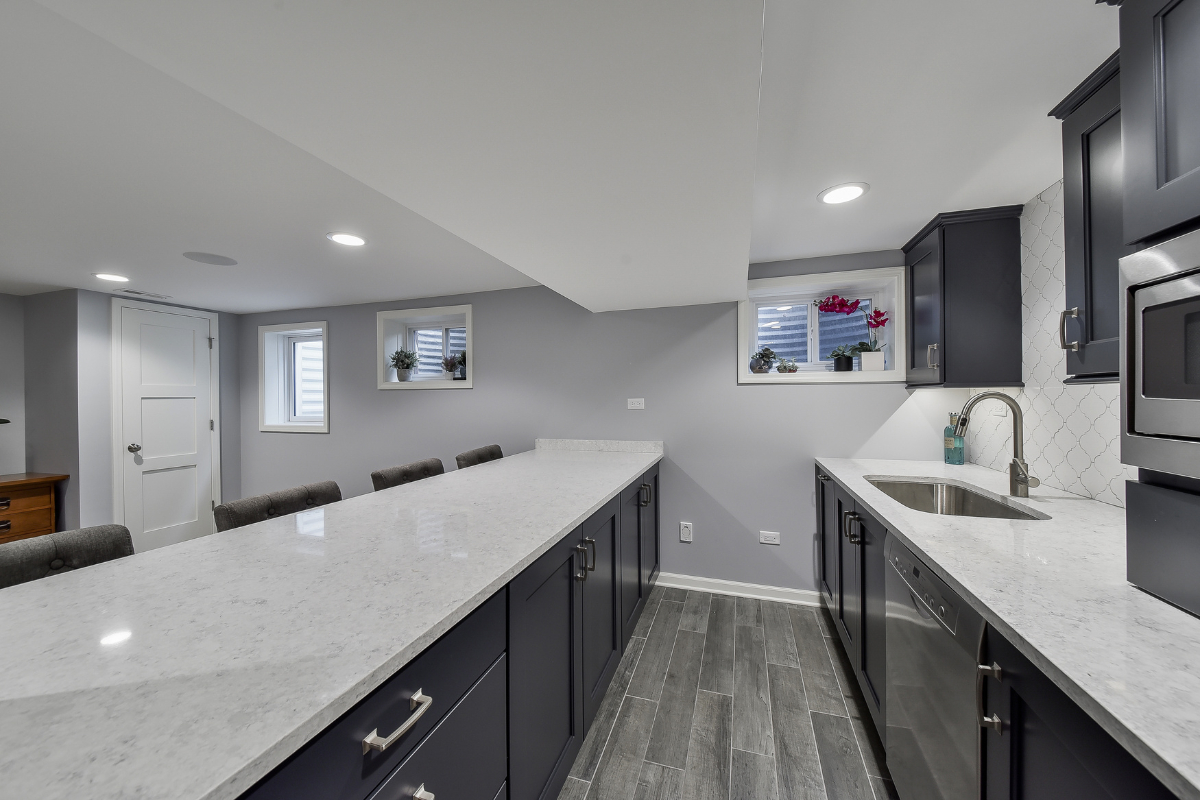 Our Experience in Basement Remodeling in Naperville
At Sebring, we have built a strong reputation in Naperville and its neighboring towns as one of the best contractors for finished basement remodeling projects. We have managed to finish and remodel over 400 basements since 1999. We have fine-tuned our step-by-step process to make every project easy to handle and have great outcomes.
For instance, we could help you design your basement for a customized wine cellar to store your finest wines or to simply add extra living space. With our services, we ensure every project is customized to meet every client's needs.
COMMON BASEMENT SPACES & IDEAS:
Remodeling your Naperville basement to meet specific needs involves special considerations right from the start. We will listen and help you plan and design a basement that matches all your specific must-haves.
Here are some common basement spaces and their specific design specifications.
Laundry room: It is ideal to locate your laundry room in the finished basement. Many necessary components of a laundry room such as a drain system and cold and hot water should be available. It is better to isolate it from the rest of the house because it can be noisy at times.
OTHER CONSIDERATIONS INCLUDE:
Media room: Typical basements have a dark and theater like ambiance that makes them ideal for finishing as media rooms. Some special considerations for a media room include:
Lighting: Indirect lighting aimed at the ceiling or walls provides a glare-free light. You can even add a dimmer switch to further control lighting brightness.
Sound dampening: Install sound insulation materials like corkboard over the walls. Alternatively, you can hang heavy curtains to add color and achieve the same effect.
Wiring: Appropriate wiring is usually done through walls and behind cabinets. It should be done in a way that makes video and audio components accessible.
Specialty items: This includes customized wine cellars, wainscoting and crown molding, custom built-ins, custom ceilings and fireplaces.
Game rooms: You can use the basement for old fashioned arcade games, foosball, ping pong tables and pool tables.
Extra rooms: Home offices, craft rooms and children's playrooms.
Bedrooms: For teenagers who need more privacy, in-law suite and an out-of-town guest.
TV areas: You can use the basement as a high end theater or TV entertainment areas.
Bathrooms: It can be a basic bathroom or a luxury spa-like steam rooms and showers with heated floors.
Workout rooms: They can feature rubber floors, wall-to-wall mirrors and bright lighting.
Why Hire Sebring to Design and Remodel Your Basement
We have helped many families design basements that they enjoy spending time in, so don't hesitate to contact us or schedule a time with our in-house designer. Every basement we start has a designated project manager who will ensure the entire project runs smoothly from the beginning to the end. Our entire team is dedicated to ensure that every detail is taken care of throughout the entire process, from inspections to coordinating the delivery of all materials. Moreover, we have an online project management program that helps our clients communicate with our production team, track the progress, and approve selections.
Since 1999, we have created a great number of happy customers in Naperville. Kindly feel free to have a look at our online reviews and rating from trustworthy websites such as Angi, Houzz, Yelp and Google Review. Over the years, we've completed a wide variety of projects with satisfied customers and we know how to turn your ideas into your dream basement.
So, give our remodeler call if you are planning to undertake a basement remodeling project in Naperville IL. We will discuss your needs and advise you to ensure your dream basement will become a yes and a reality.
You can rest assured that your project will be assigned to a project manager who will keep everything well managed and moving forward as planned. Your project will also be tracked online, so there is no room for any mistake.
The exciting part starts when you get to pick features for your project. That means that you'll choose from a variety of colors, tiles, fixtures, and other features needed to make your project uniquely yours. If you find it difficult to make some of those choices, our experts will guide you to make the best choice. We will also take care of all paperwork needed. Depending on the project, this can take anywhere from two weeks to two months. During this time, we will upload all the remodeling design details in our software so that you will be able to access it via our website or you can visit our showroom.
We Design and Remodel Naperville Homes
Regardless of the scale of the project, our professionals make sure you receive great value for the money. We make sure after the remodel of your home; the living space looks more functional and aesthetically appealing. In the last few years, we've taken care of a wide range of remodeling projects in Naperville, IL.
When you consider renovations and remodels, you can definitely rely on our reasonable prices and exceptional services. We always focus on design and functionality to make sure our customers always remain satisfied. Our high customer retention rate speaks for itself.
It's worth mentioning that we check every room to determine the exact impact of renovations in the home. When you're clear about the scope of the project, you can give us a call. Our professionals will be happy to help you right away. They will consider various factors and important elements to come up with the perfect design for your home. Some of our common services for Naperville's clients include:
Whole Naperville Home Remodeling
Naperville Kitchen Remodeling
Naperville Basement Remodeling
Naperville Bathroom Remodeling
Attic Remodeling
Mudroom Remodeling
Single Floor Remodeling
Room Additions
Custom Naperville Basement Finishing & Remodeling
Having a basement can be such a great opportunity, and it can also present some challenges. You are fortunate if you have a clean basement and a less complicated design that requires only a couple of days of hard work to be transformed into an inviting and enhanced space. However, many basements are neglected due to lack of maintenance, and they may need a complete remodeling design to become a vital living space; that's where you can count on Sebring to excel as your real home remodeling professionals.
We can transform your basement from a catchall for unwanted furniture and little used exercise equipment into an inviting beautiful space that adds value to your home, and becomes the hub of family activities. Your job is to find a purpose for it and guide us through the design.
If you just want an extra room to chill, or if you want a wine cellar or gaming room, we can do that for you.
Many people think of an empty basement as an opportunity to turn it into a game room…a perfect place to relax, unwind, and have fun. If that is your desire, you have to decide what type of game room that you want. It can contain just a simple billiard table, or you can also include vintage arcade game machines if you have room. There is even a possibility of furnishing your basement with latest gaming consoles. After we decide this, we will make plans for the overall design of the basement.
Another request we get quite often is adding a bedroom. We can add a comfortable bedroom to your basement. Your guests can use it, or maybe your children would like more privacy as they grow older. The possibilities are endless.
If you are into fitness, we can help you with that, too. Our home remodeling company can turn your basement into a well-equipped gym. Now you don't have to plan your gym visits because all you need to do is go down to your basement to complete your daily workout.
We can even offer you a chance to turn your dark and damp basement into a theater area. You just have to pick the right design, furniture and the size of the screen. We have many exciting designs to turn your basement into a real home theater.
Some other ideas include: wet bars, wine cellars, spa bathrooms, etc. Whatever you imagine, we will make happen or we will discuss challenges and get agreement about changes or adjustments. Our team will be at your service!
Our company offers a variety of other services as well. Besides basement remodeling, we can create the kitchen of your dreams. It doesn't matter if you want a more basic renovation, or you want to start from scratch, Sebring has the means to deliver. The same goes for bathrooms; we can create a bathroom that will allow you to escape from your everyday troubles and where you can relax and refresh yourself. Besides these large home remodeling projects, we can assist you with small additions; from enlarging your dining room to creating a small nursery for your baby.
Sebring is located in Naperville, Illinois and we are offer our clients a variety of home remodeling services, with many great options to customize and personalize your project. Our approach is based on a detailed plan of every part of the process. Kitchens, bathrooms and basements are our specialty.